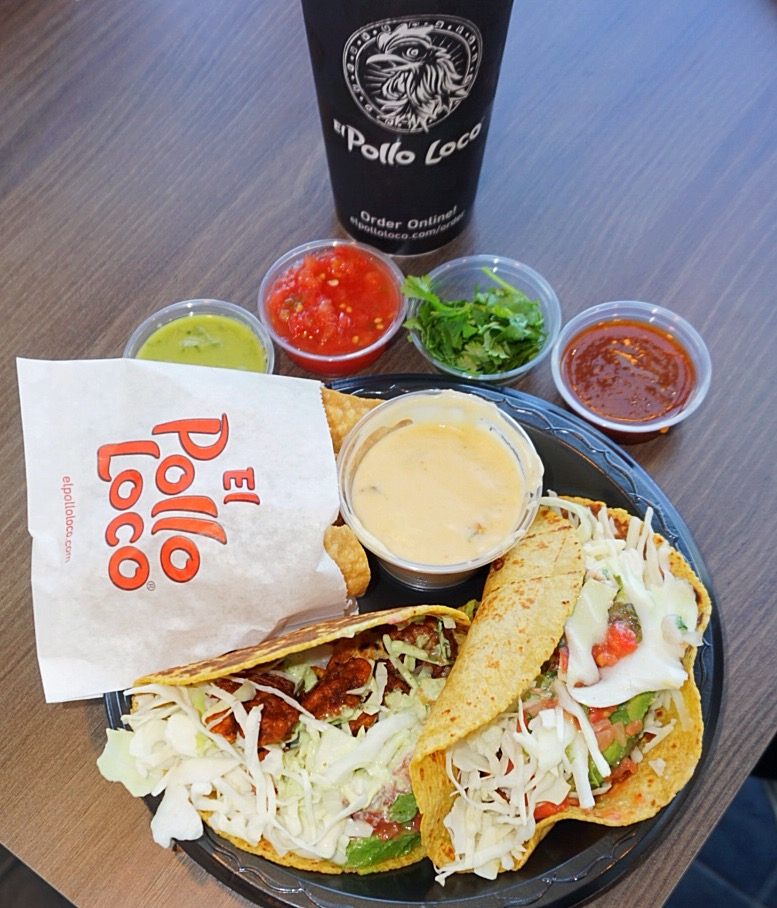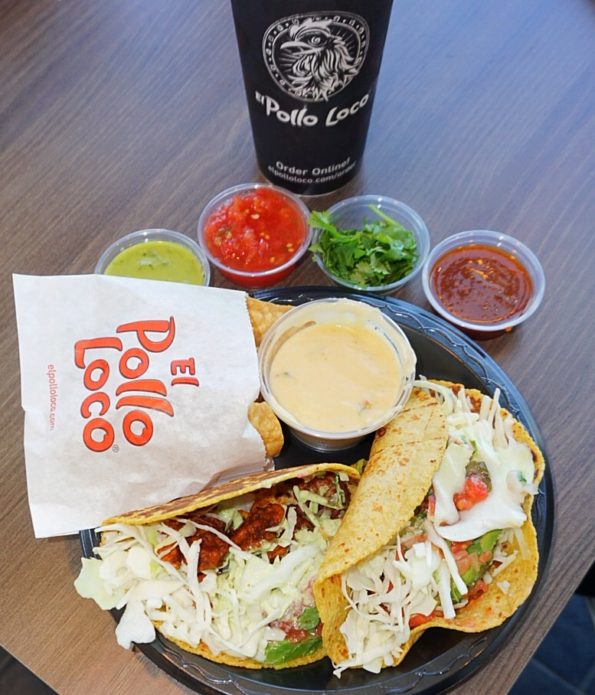 El Pollo Loco is a Fast, Casual restaurant that serves Chicken Meals, Salads, Burritos, Soups and so much more.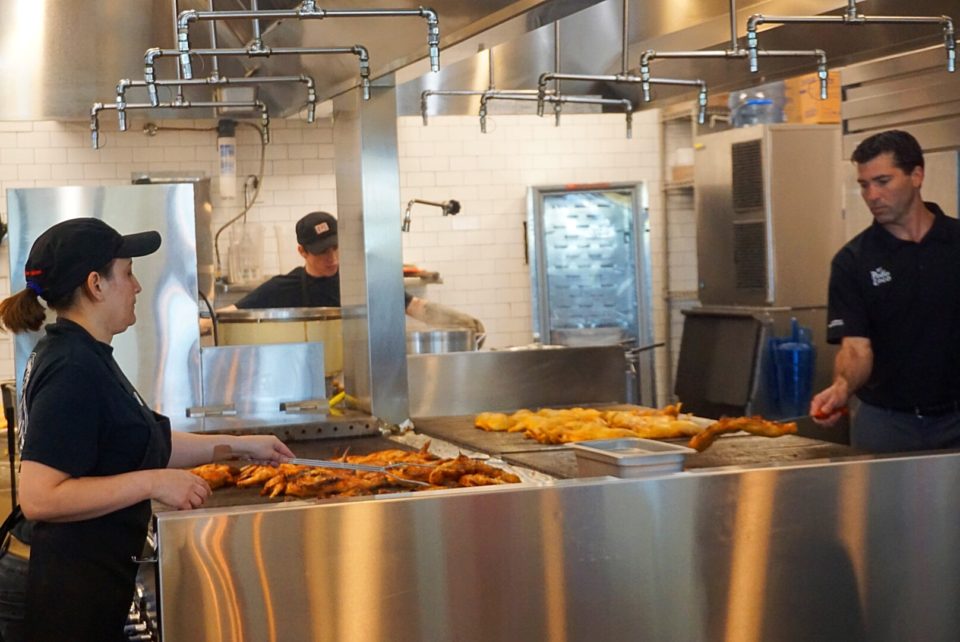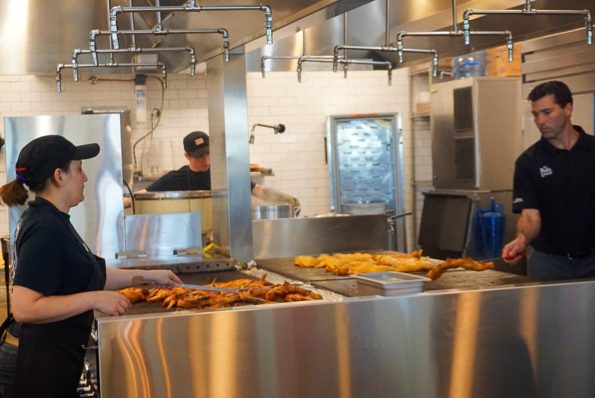 Serving Citrus-marinated, fire-grilled chicken.  The whole chickens are marinated in a special recipe of herbs, spices, fruit juices and garlic.  Pictured above is the chicken on the fire-grilled.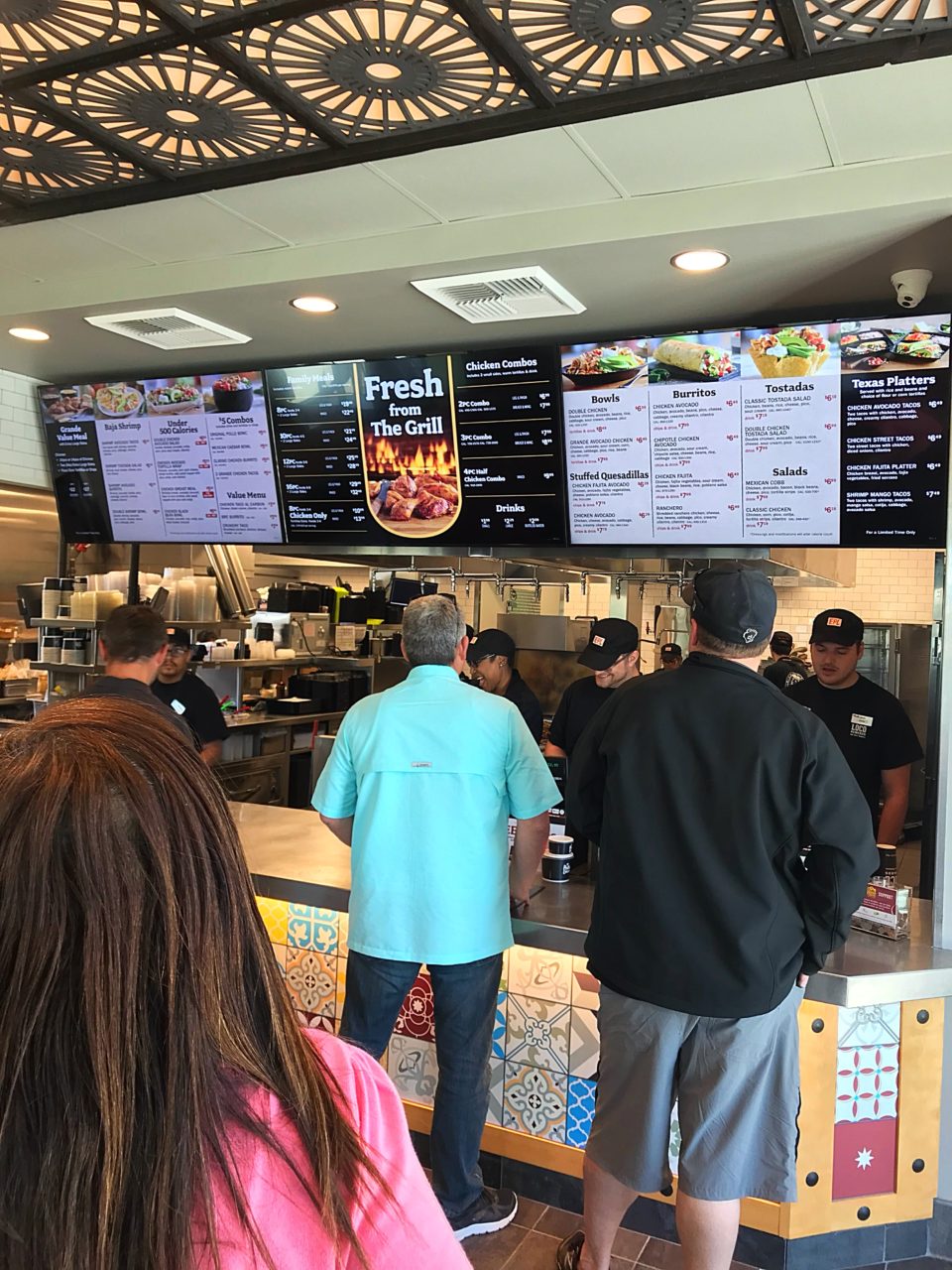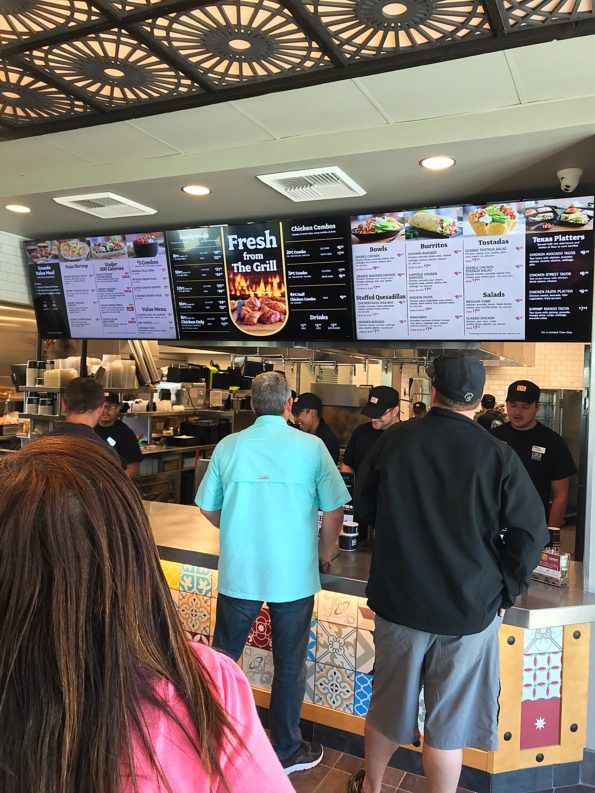 We arrived right before the lunch rush.  After placing our orders, we were given a buzzer that would buzz when our meals were ready.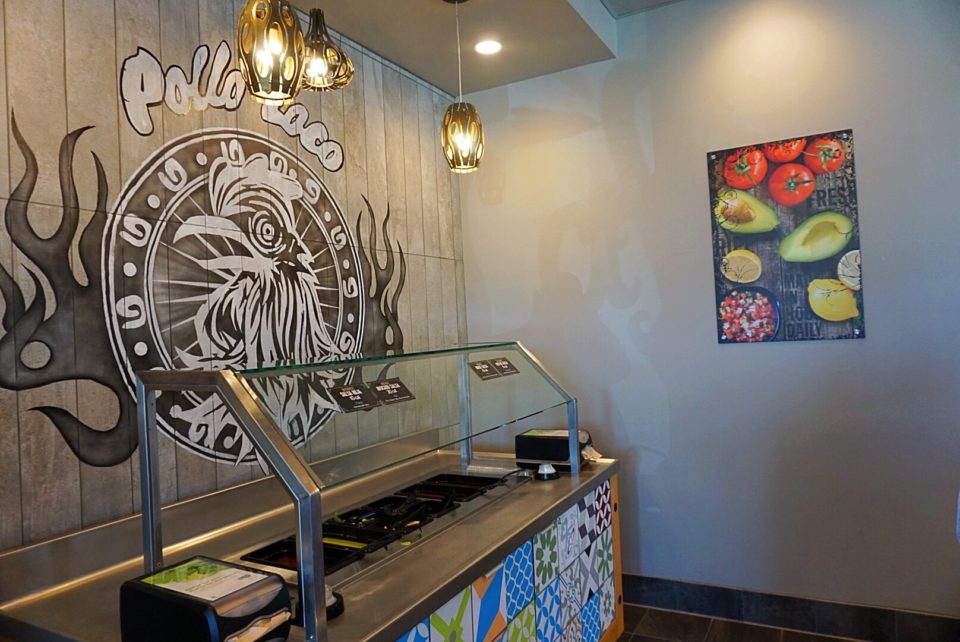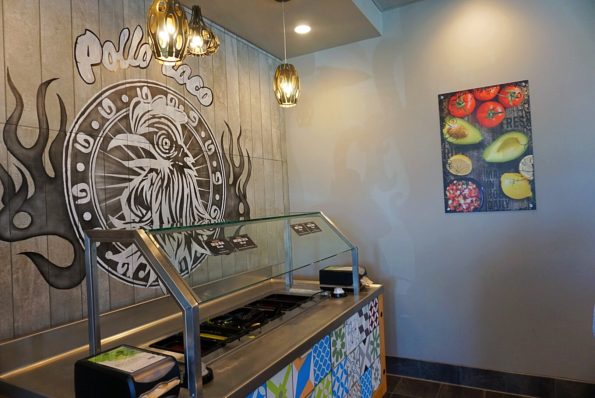 While we waited we checked out the Salsa bar.  Featuring the House Salsa, Pico de Gallo Salsa, Avocado Salsa, Fresh Cilantro and more.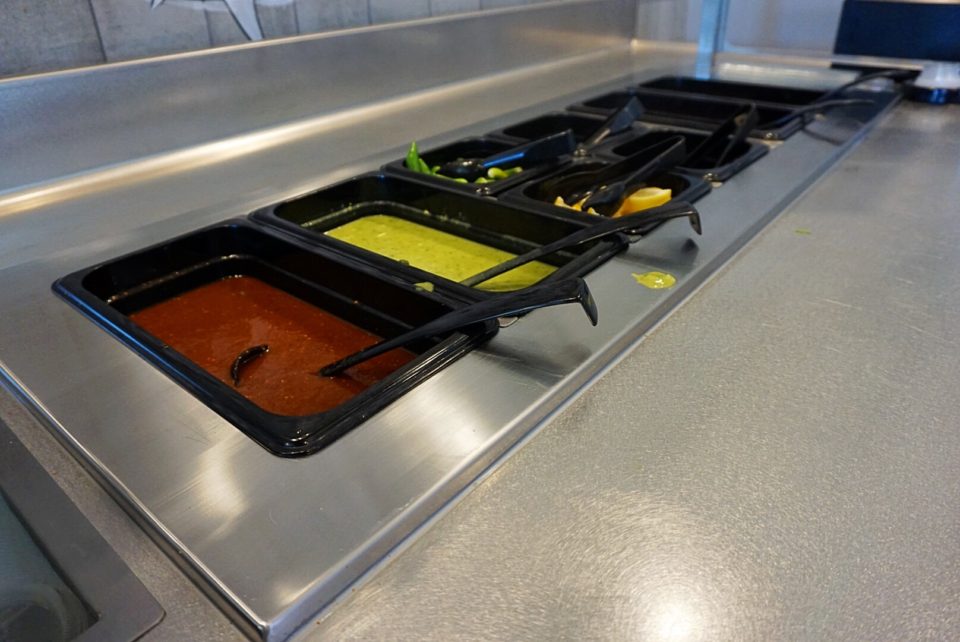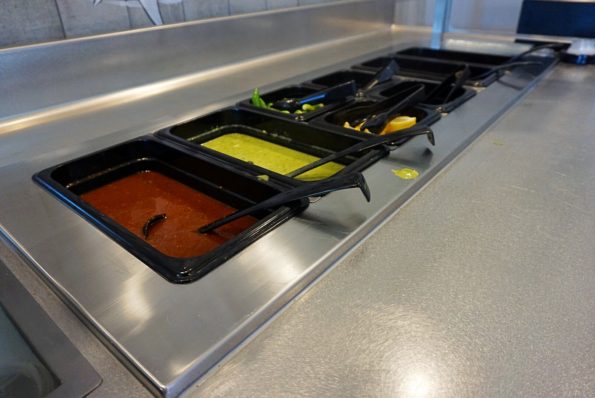 Very tasty salsas.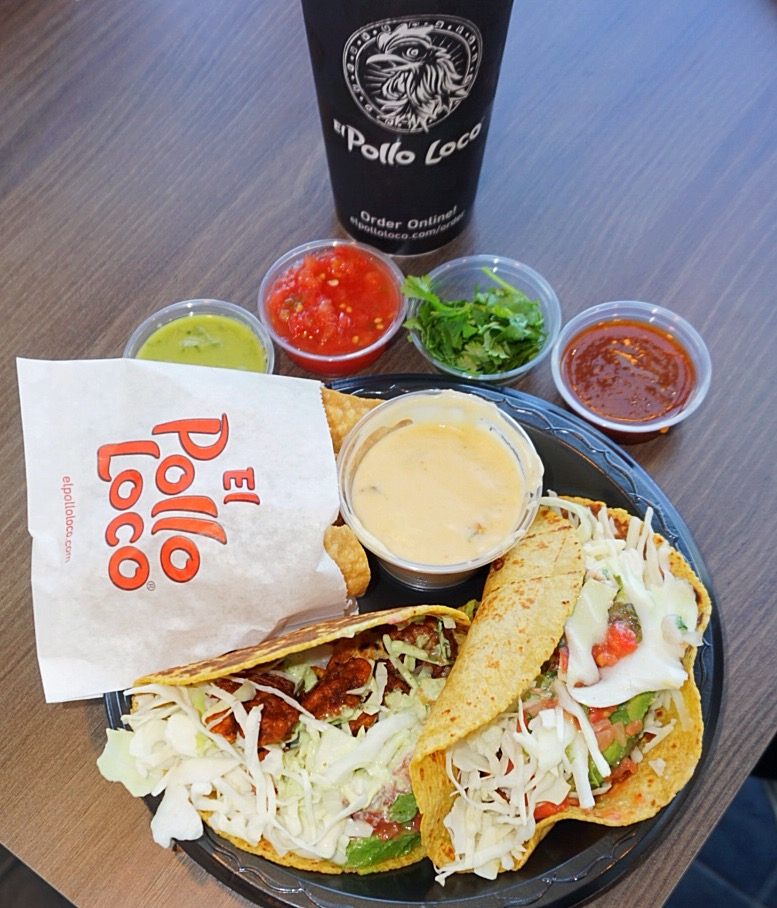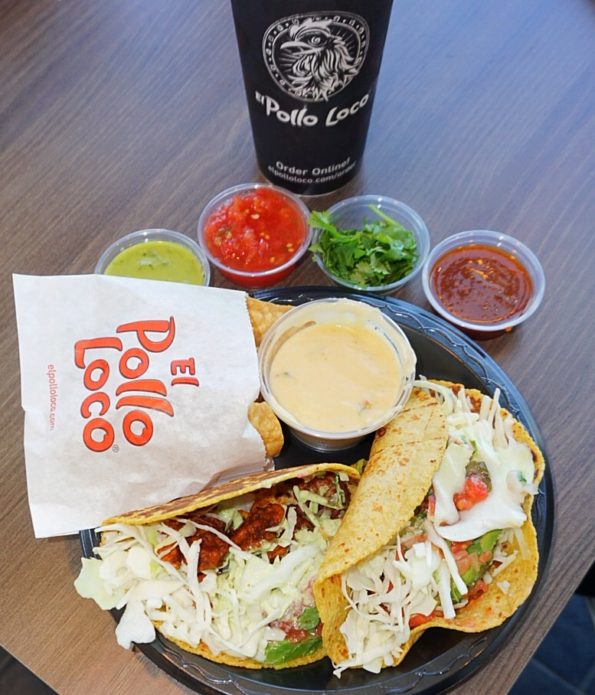 Pictured above Shrimp Avocado Baja Tacos.  A warm artisan tortilla, shrimp, avocado, baja sauce, shredded cabbage, and finish with pico de gallo salsa. Served with Tortilla chips and queso.
The tacos were delicious.  My only complaint was that the shrimp were a bit overcooked.  The queso and chips were yummy.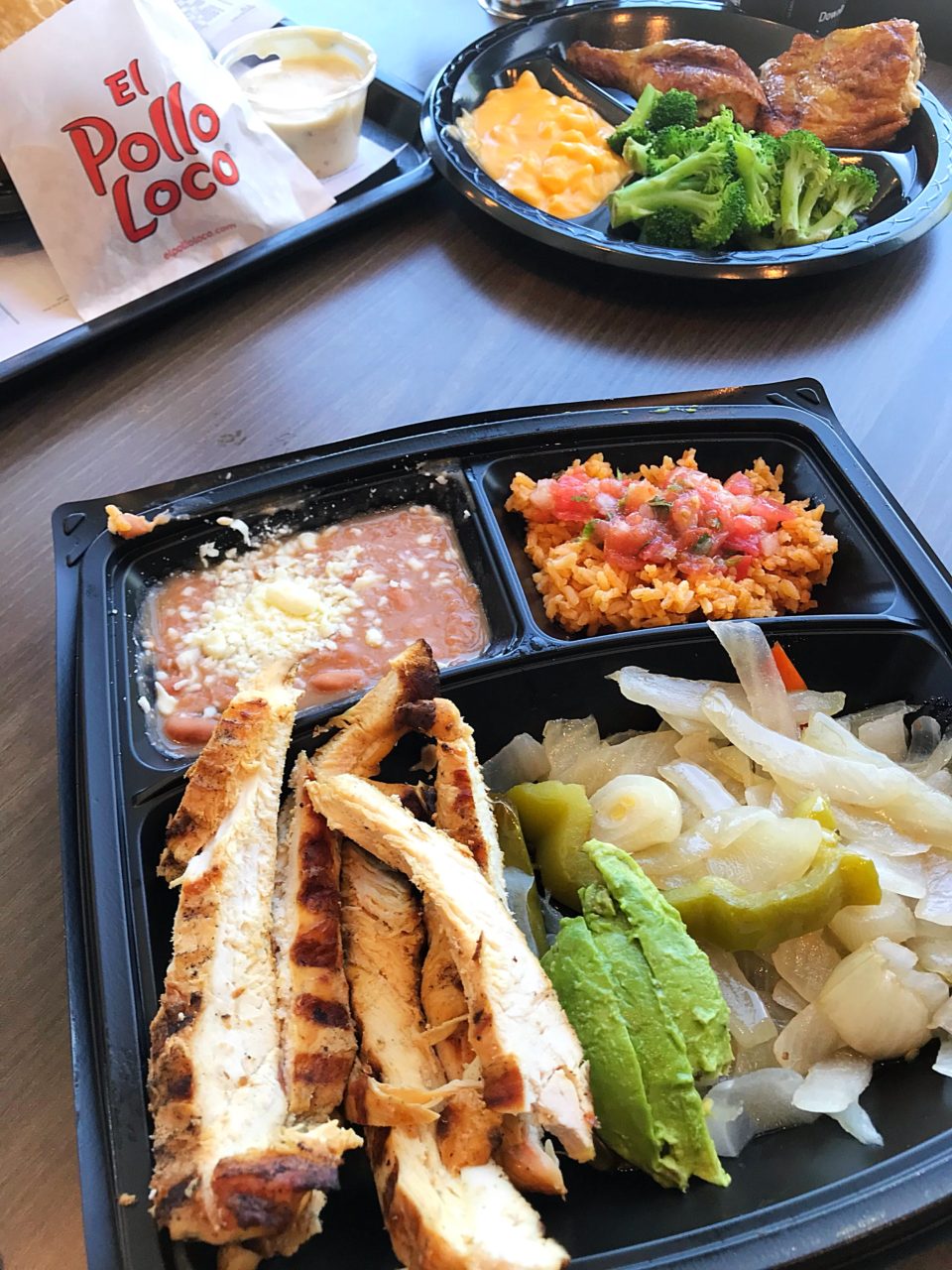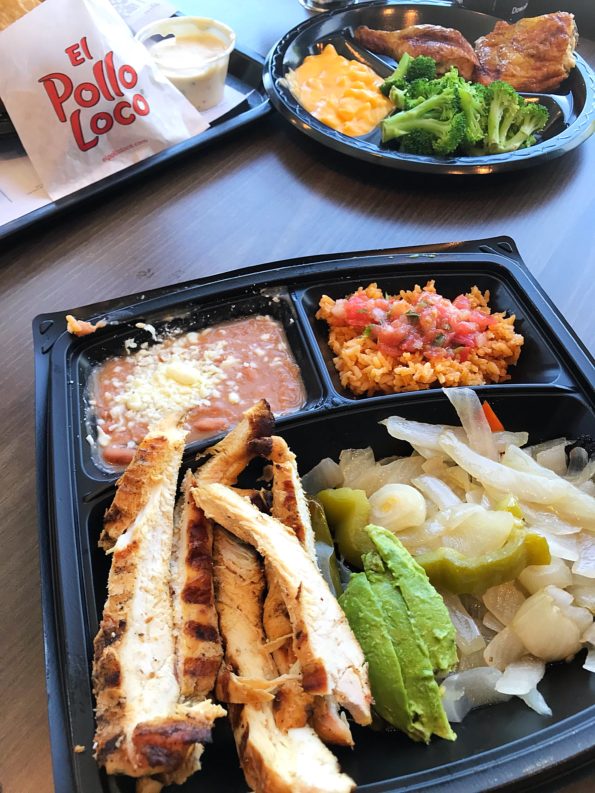 We also had the Fajita Chicken Platter with Mexican Rice and Pinto beans topped with cheese.  The dish was served with grilled onions, bell peppers and sliced avocado. A pretty good option. I loved that it was served with onions and avocado.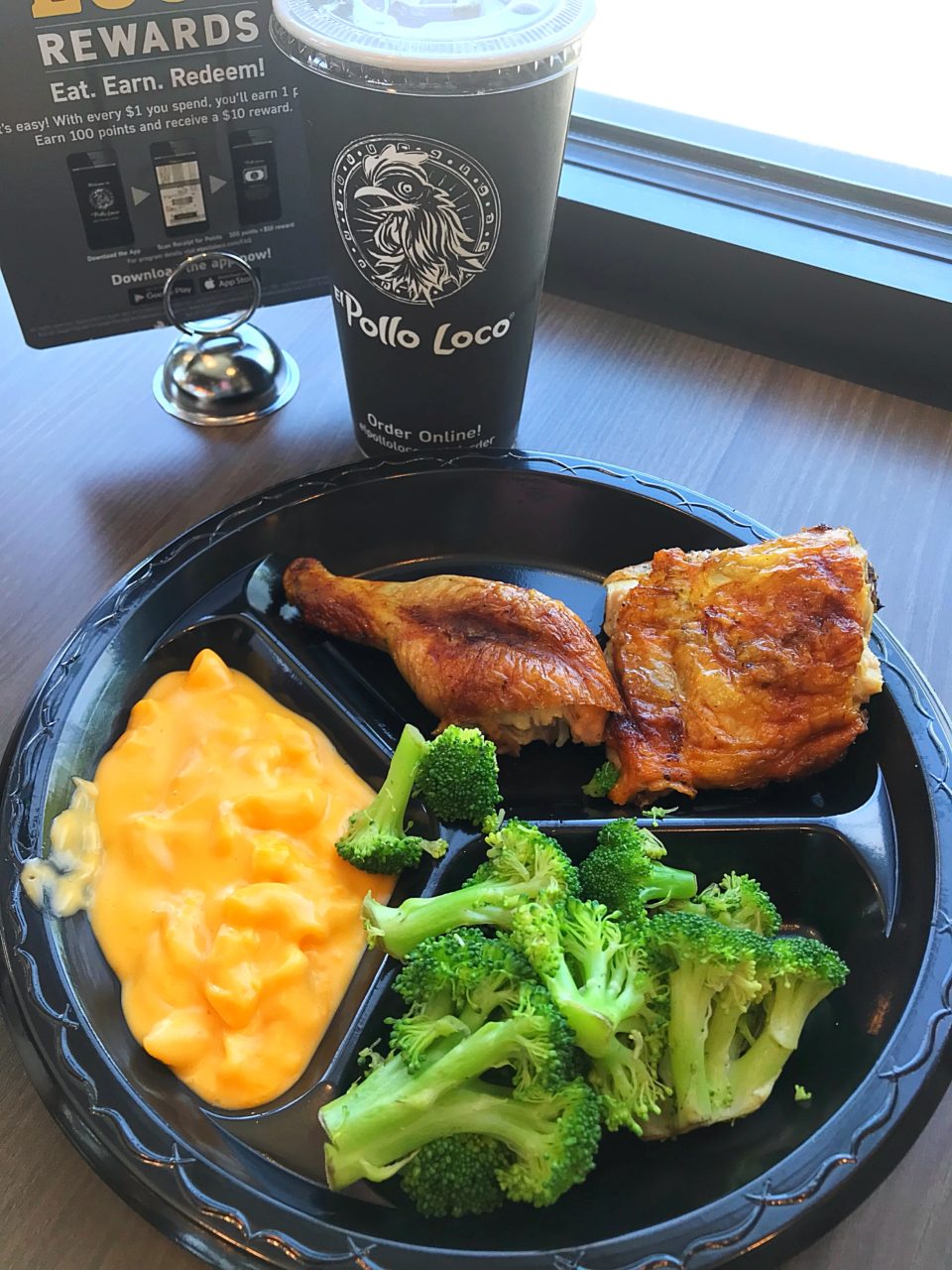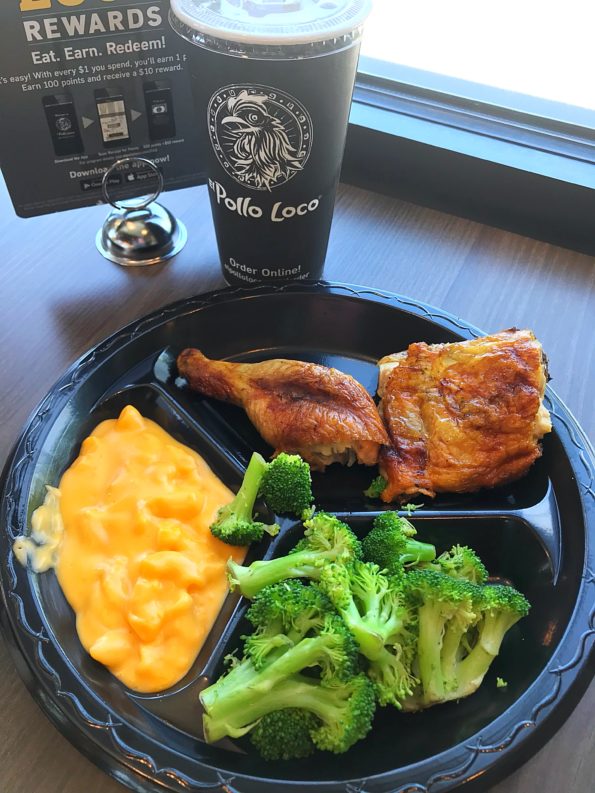 Pictured above is a 2 Piece Chicken Meal included fire-grilled chicken, 2 small sides and a small drink. I ordered the 2 piece dark with the Leg and Thigh, Macaroni and cheese with broccoli.
A great choice.  My kiddos would have loved this!  So good.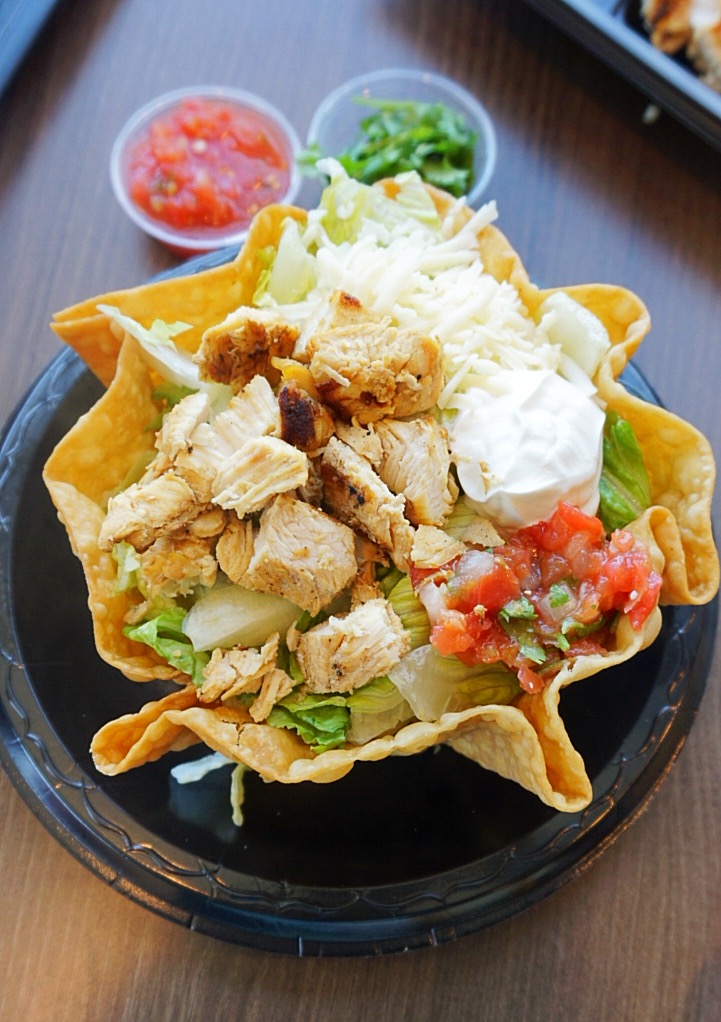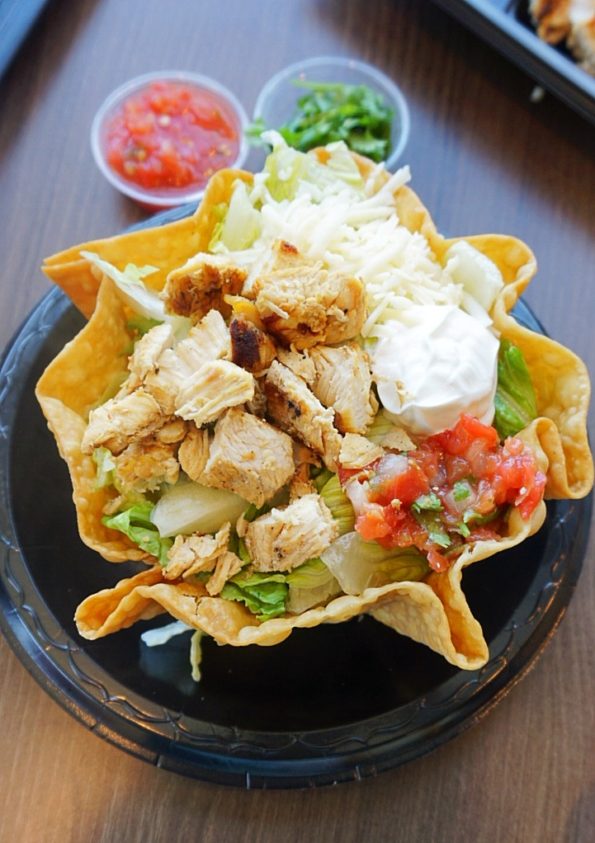 Lastly we ordered the Tostada Salad. Citrus-marinated chicken breast with chopped romaine lettuce blend, pinto beans, rice, shredded jack cheese, sour cream and pico de gallo salsa served in a crisp, golden flour tostada shell.  Served with creamy cilantro dressing.
The Tostada Salad was delicious.  There was no creamy cilantro dressing in our salad. But nevertheless the salad was really good. I loved the different layers of ingredients.  A delicious salad with a great balance of flavors.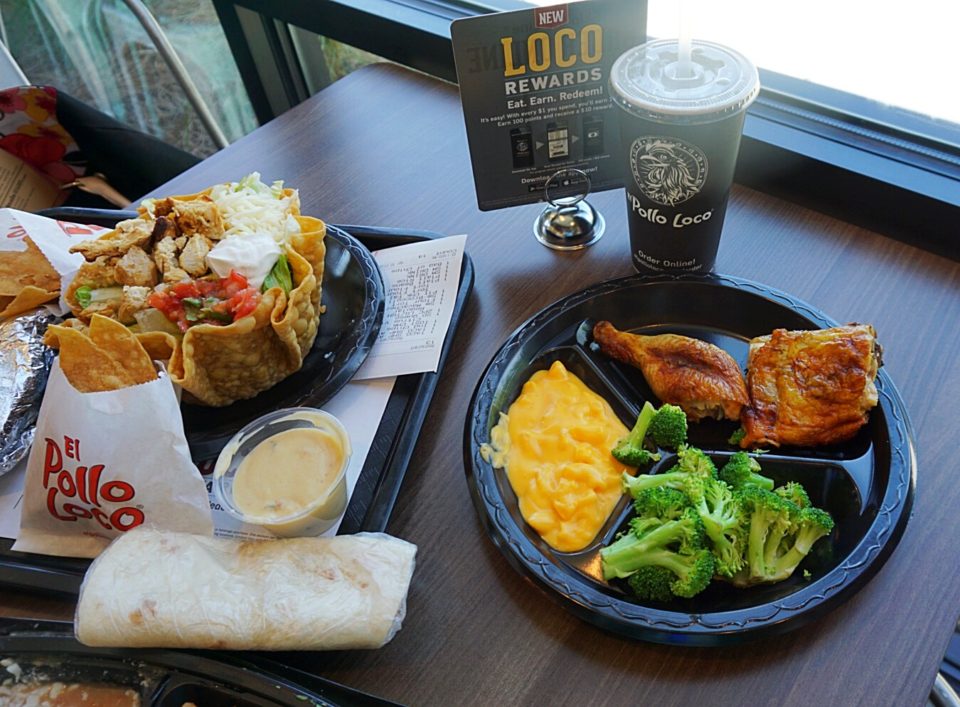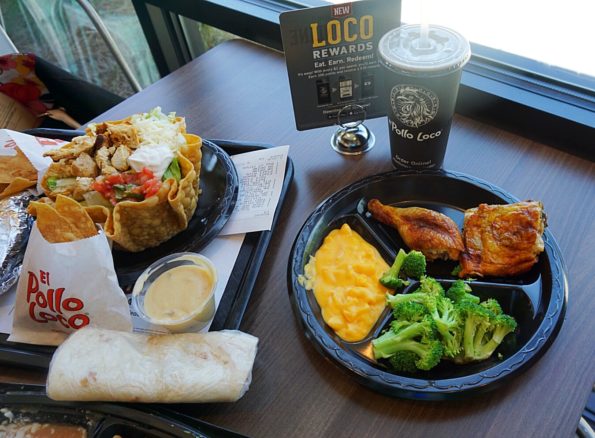 Overall our time at El Pollo Loco was awesome.  The food was really good.  For a fast casual restaurant I love all of the options that El Pollo Loco offers.  The service was incredible.
We received our meals in a timely manner.  With the exception of a few minor hiccups in portions of the dishes, the food overall was delicious.
The lunch hour was packed but the service didn't lack at all.
In a hurry and no time to wait. Order ahead and/or use the drive-thru.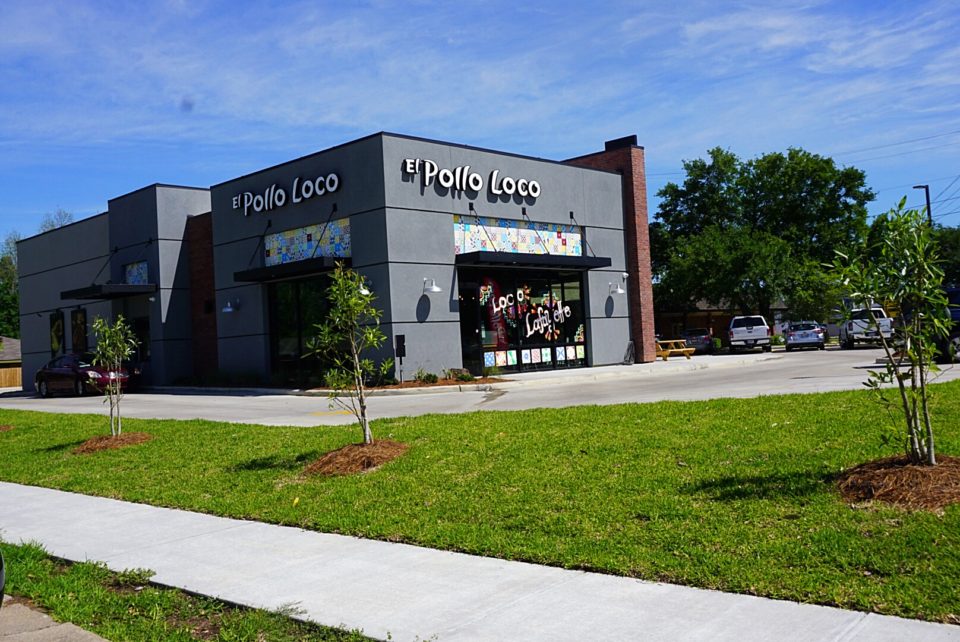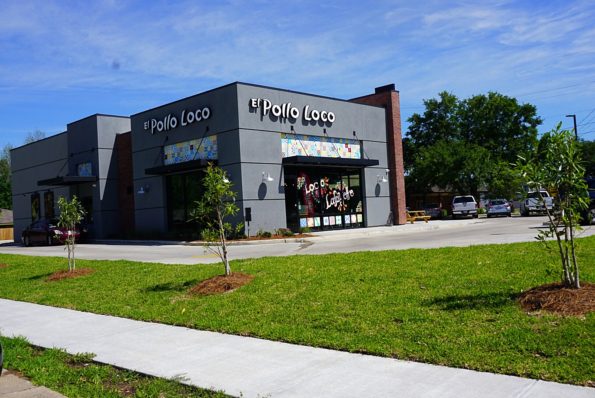 El Pollo is located at 3808 Johnston Street, Lafayette, LA 70503. The Hours of Operation of Monday – Thursday 10:30 a.m. – 11:00 p.m., Friday – Saturday 10:30 a.m. – 12:00 a.m. and Sunday 10:30 a.m. – 11:00 p.m.