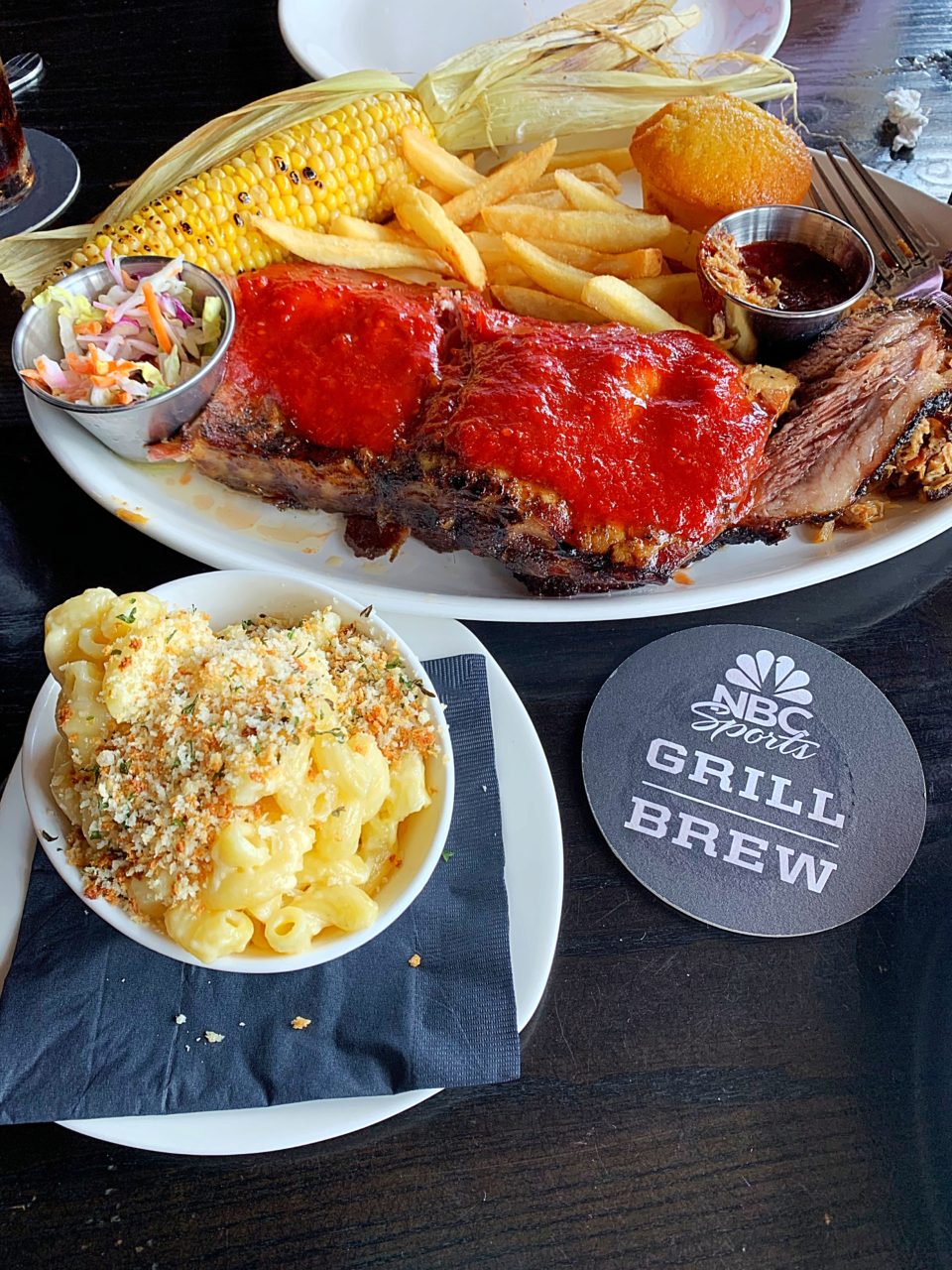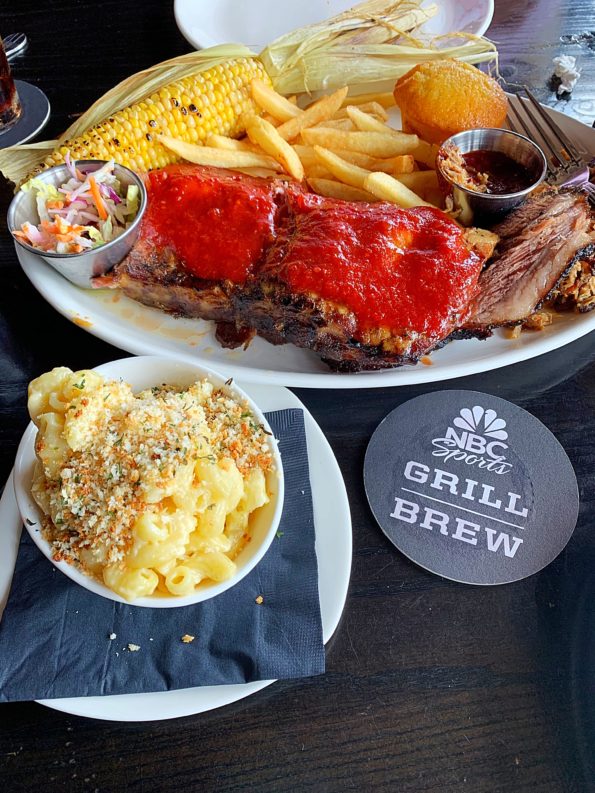 Preseason is over and today begins the official start of Football Season.  Chicago Bears vs Green Bay Packers up first on Thursday Night Football. Practice is done.  If you made the team, it's time for business.
I figured this blog was the perfect one to share to kick of the regular football season, NBC Sports Grill & Brew in Orlando, FL.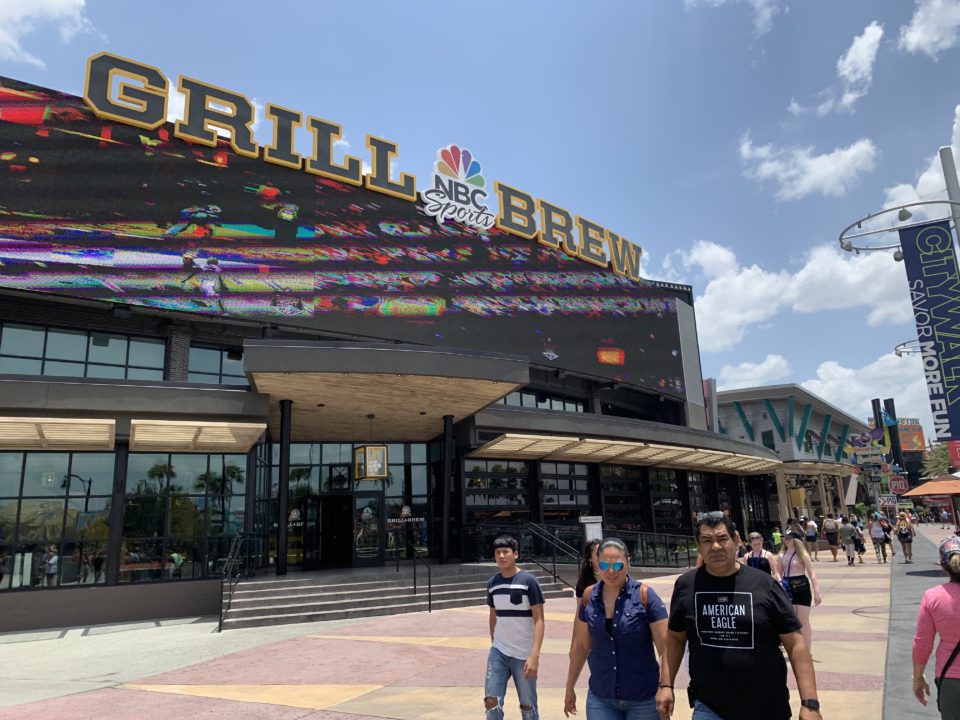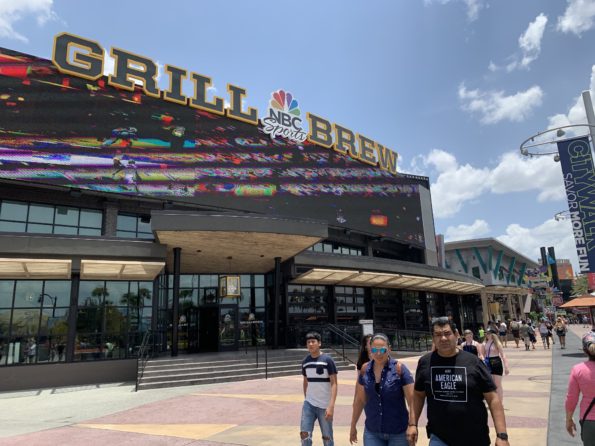 NBS Sports Grill offers a large, modern sports bar that is located in Universal Orlando Resort with foosball tables, a pub menu & patio seating. Making for a great view of the Universal Orlando Resort.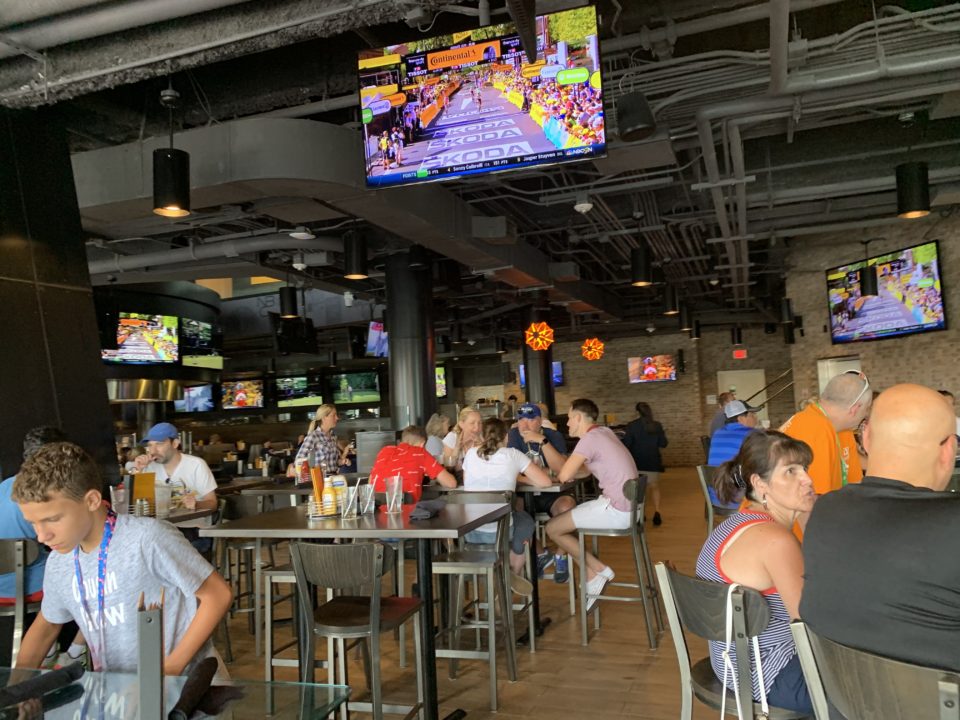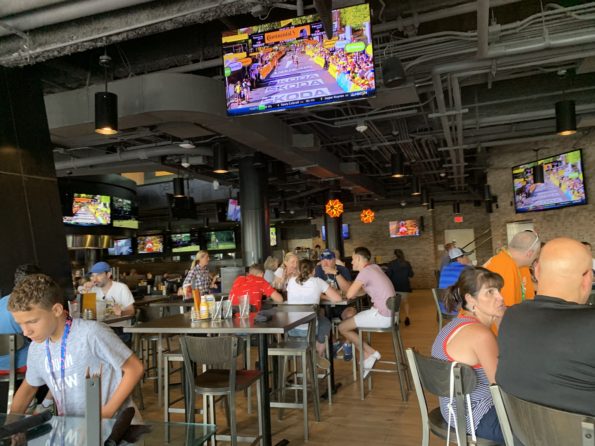 We arrived right at lunch time. Thankfully there was seating.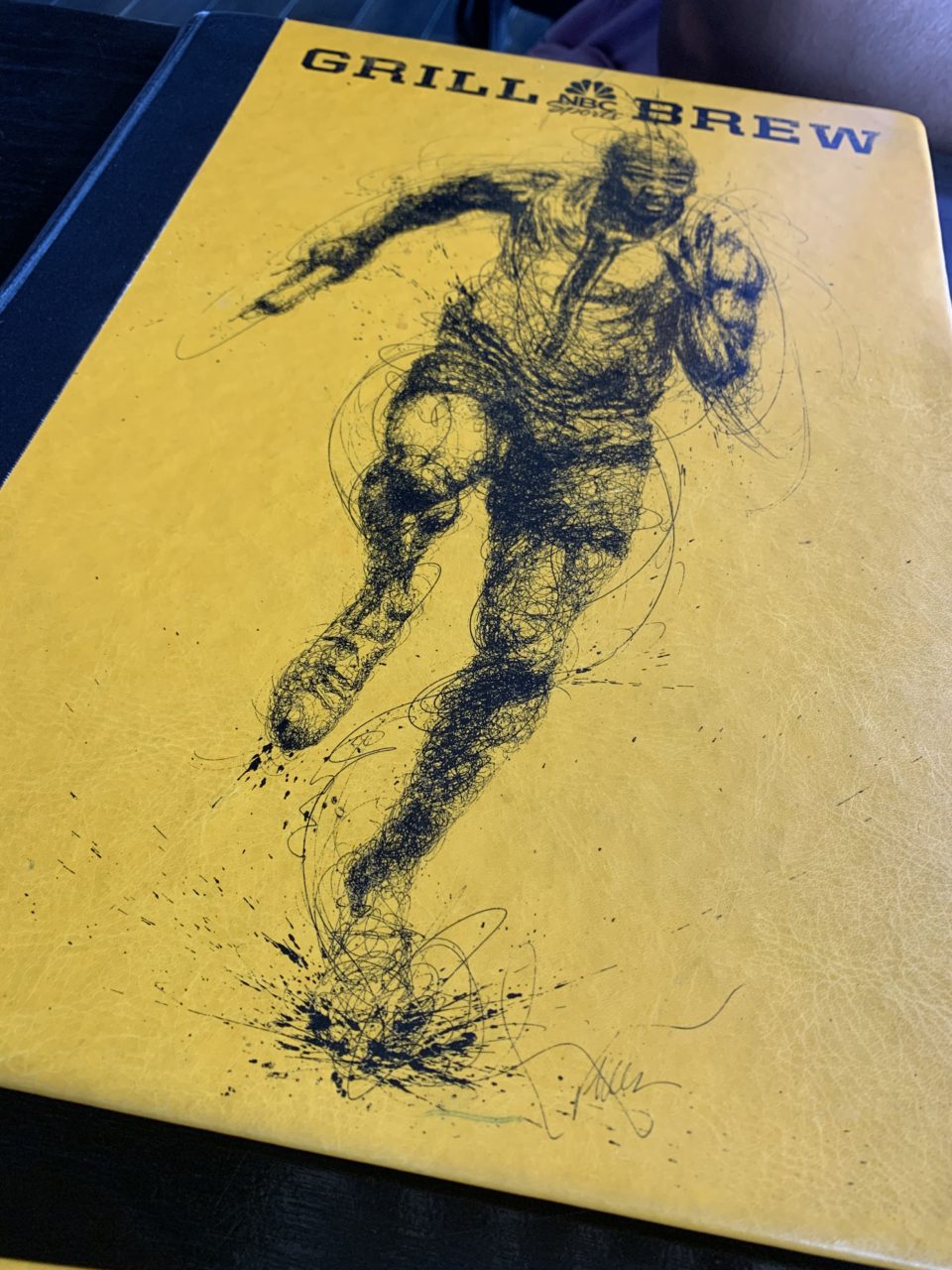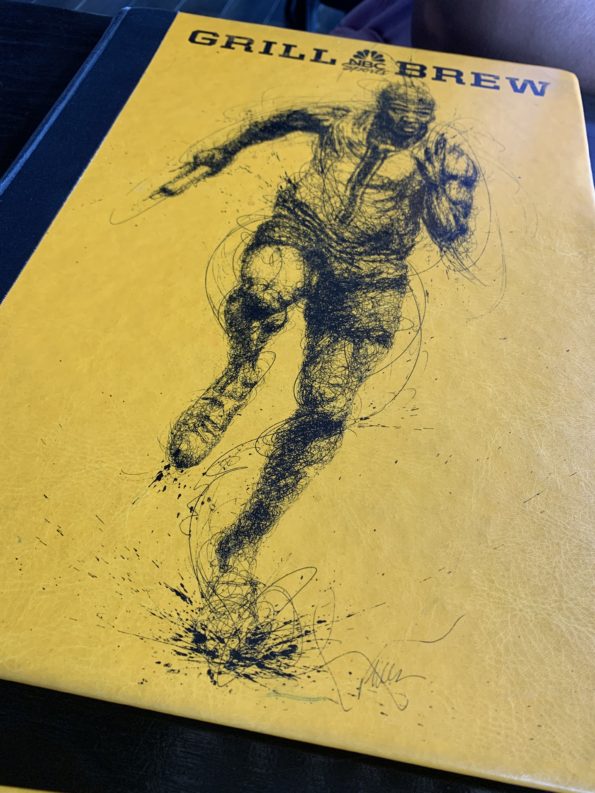 We had a seat and began to peruse the menu until the waiter arrived. The waiter arrived to take our drink orders and made a few recommendations for appetizers.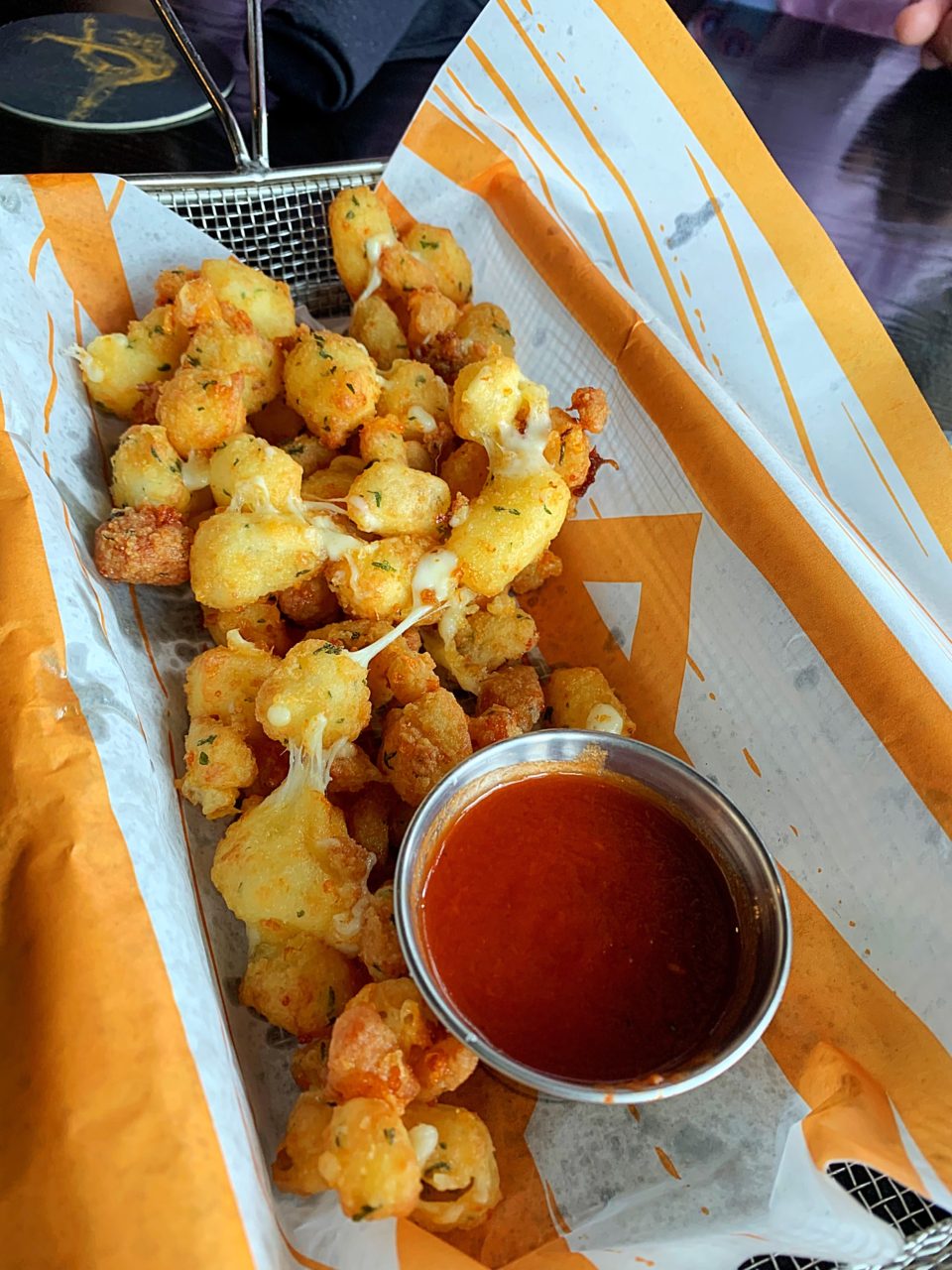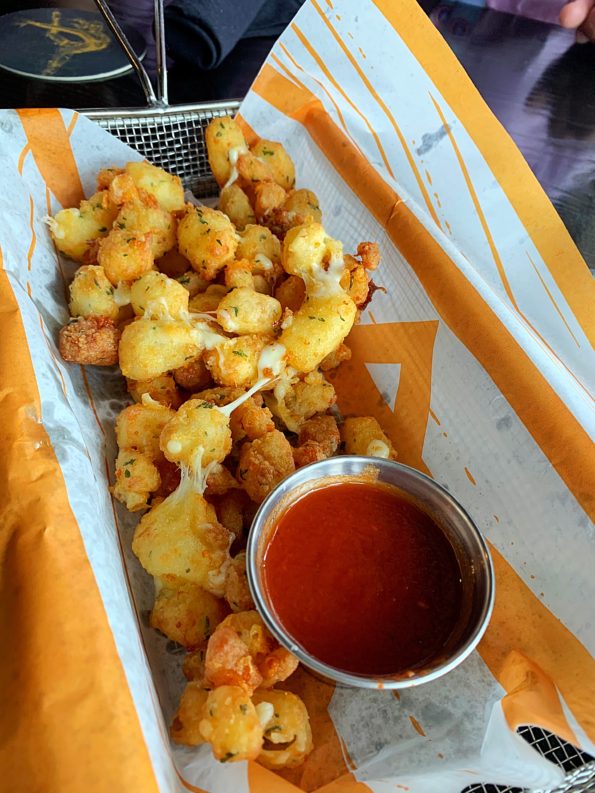 The kiddos wanted to try the Wisconsin Fried Cheese Bites . The bites consisted of White Wisconsin cheddar that are fried golden brown. Served with house-made marinara.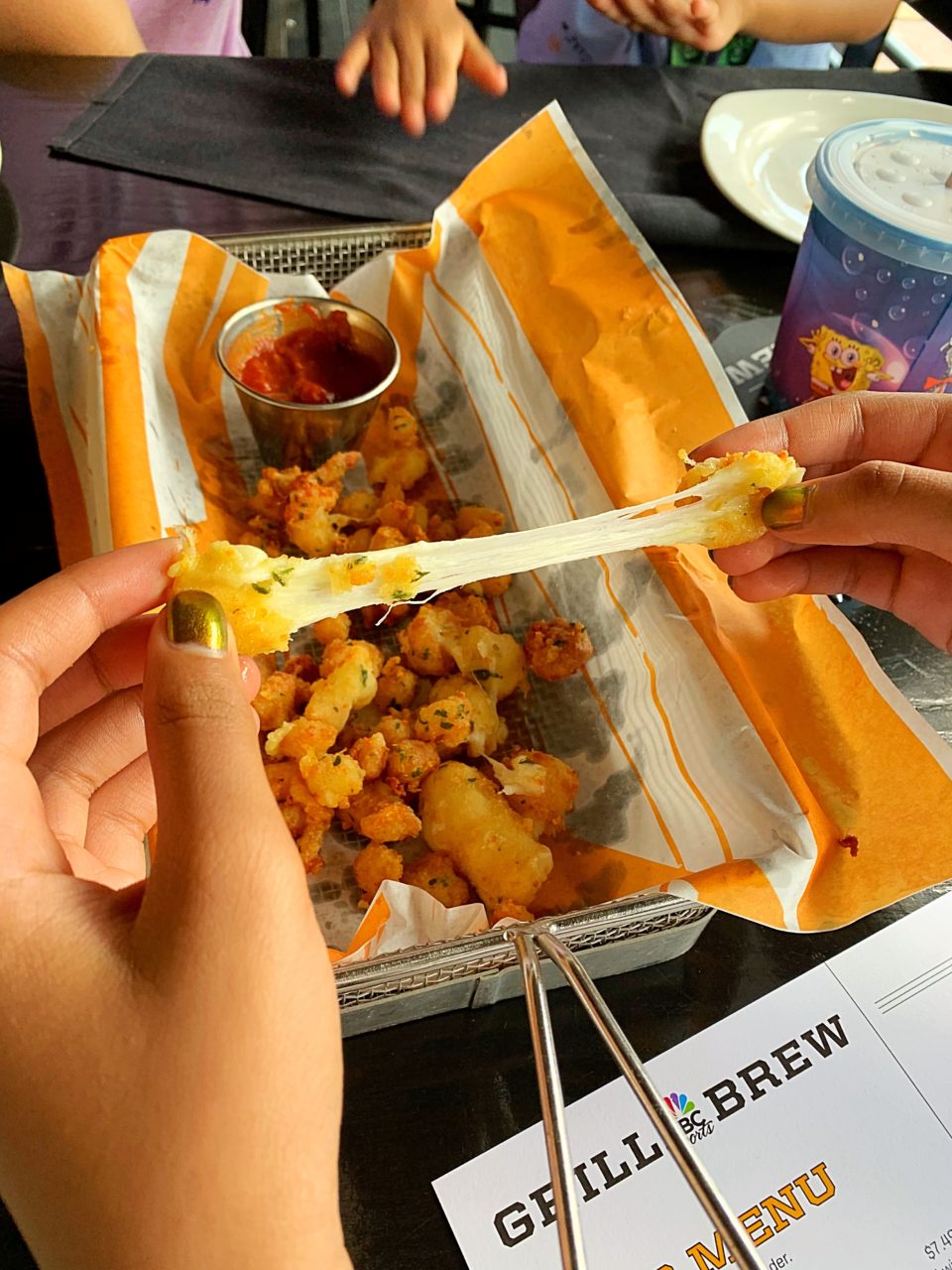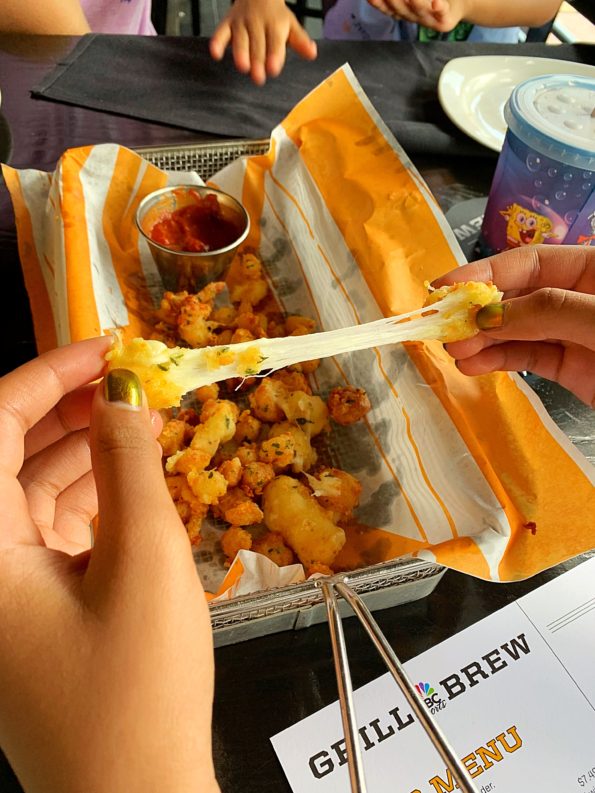 Similar to a yummy cheese curd or mini cheese stick. This appetizer was a crowd pleaser for our kiddos. Even passed the cheese pull test. Very good.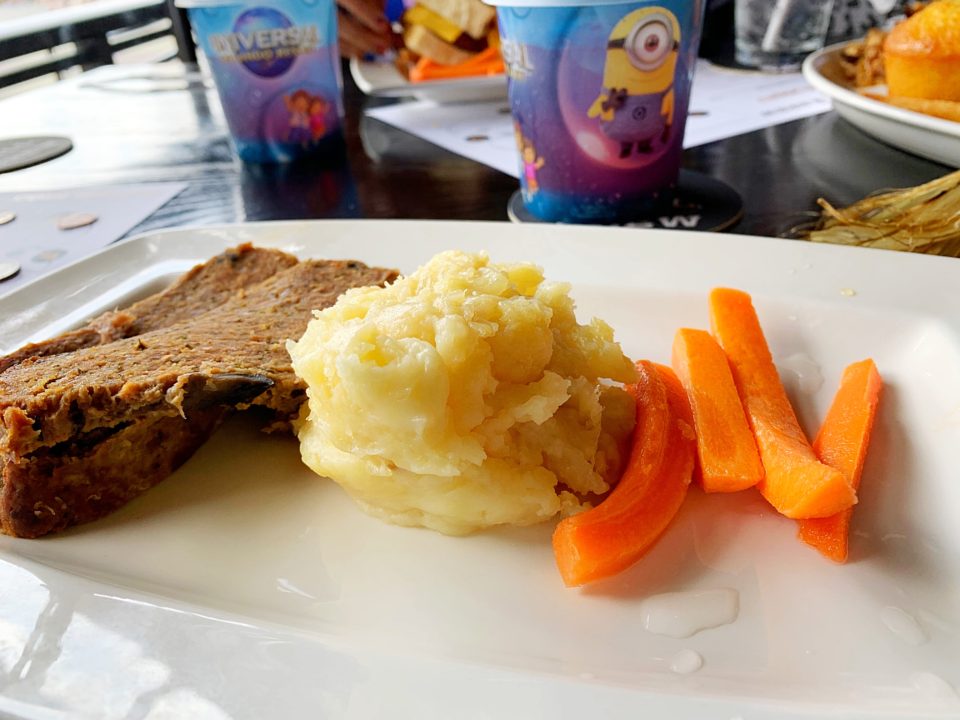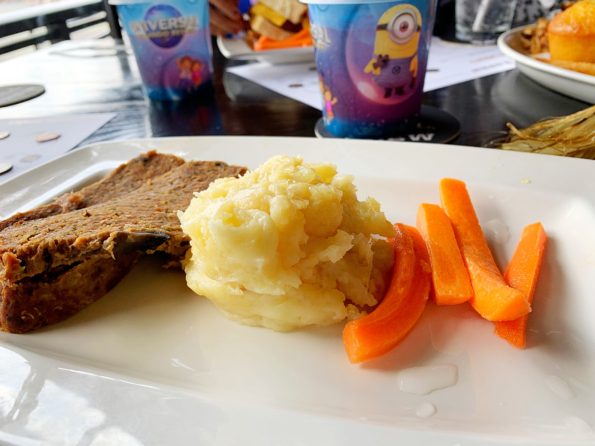 Lil man ordered the Meatloaf. The meatloaf was served with mashed potatoes and carrot sticks. Something different for kids. A hearty choice for our little man. He enjoyed it. My only recommendation would be maybe a brown gravy on top of the meatloaf or mashed potatoes.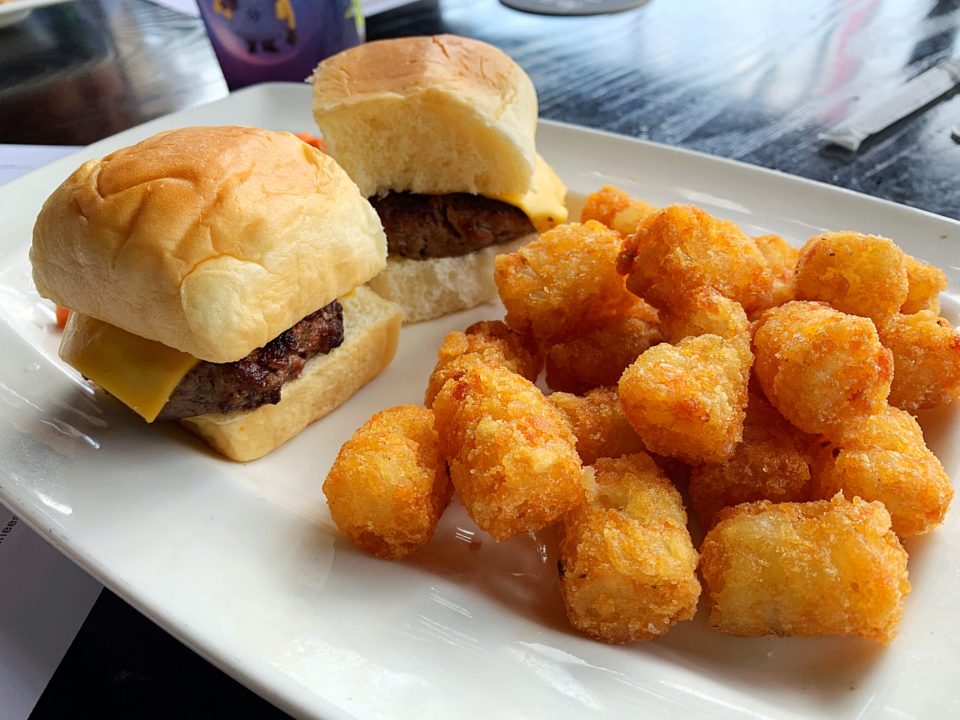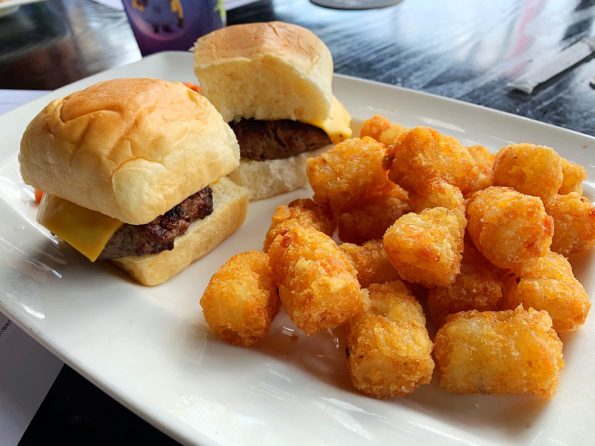 Baby girl went with The Little Slugger Sliders. Two house-made sliders with American Cheese served with tater tots and carrot sticks. Baby girl enjoyed it.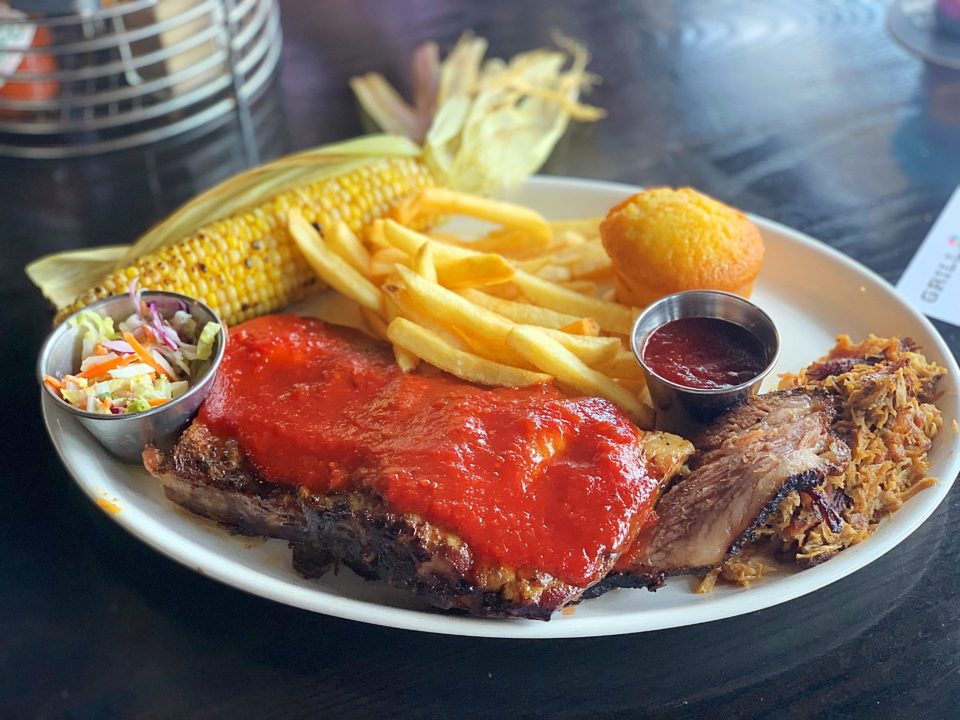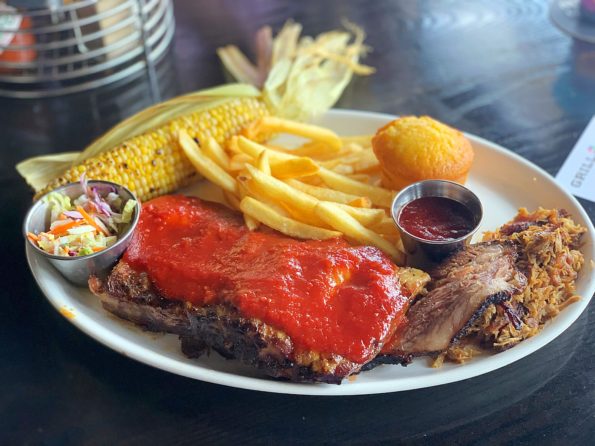 My husband and I shared a dish called The Combo.  The combo consisted of Half rack of Midwest Ribs, Smokehouse Angus Beef Brisket, BBQ pulled pork, French fries, kettle grilled corn, corn bread with a side of Mac n cheese.
This plate was massive. I am glad that we decided to share. The perfect choice to indulge in while watching the game.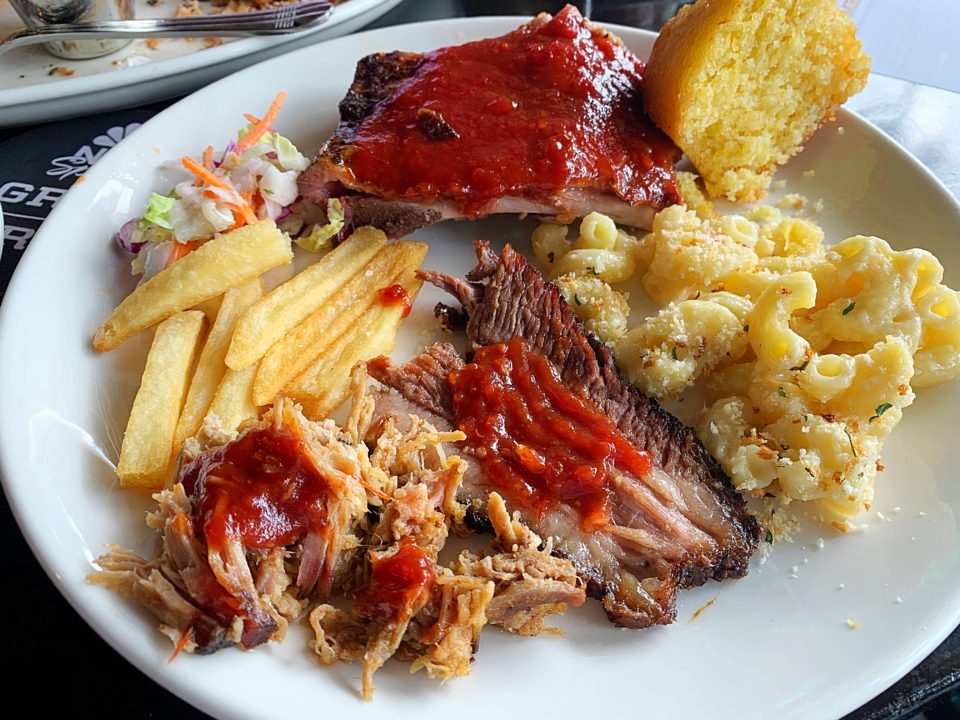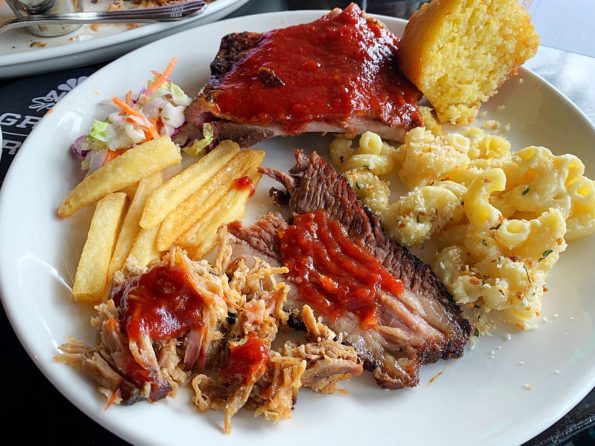 Everything was delicious. My only complaint is that the BBQ sauce was poured on after the ribs were cooking rather than while it was cooking. But that is a preference. The ribs were still good. Different than what we are use to but it was good.  The meat was tender as well.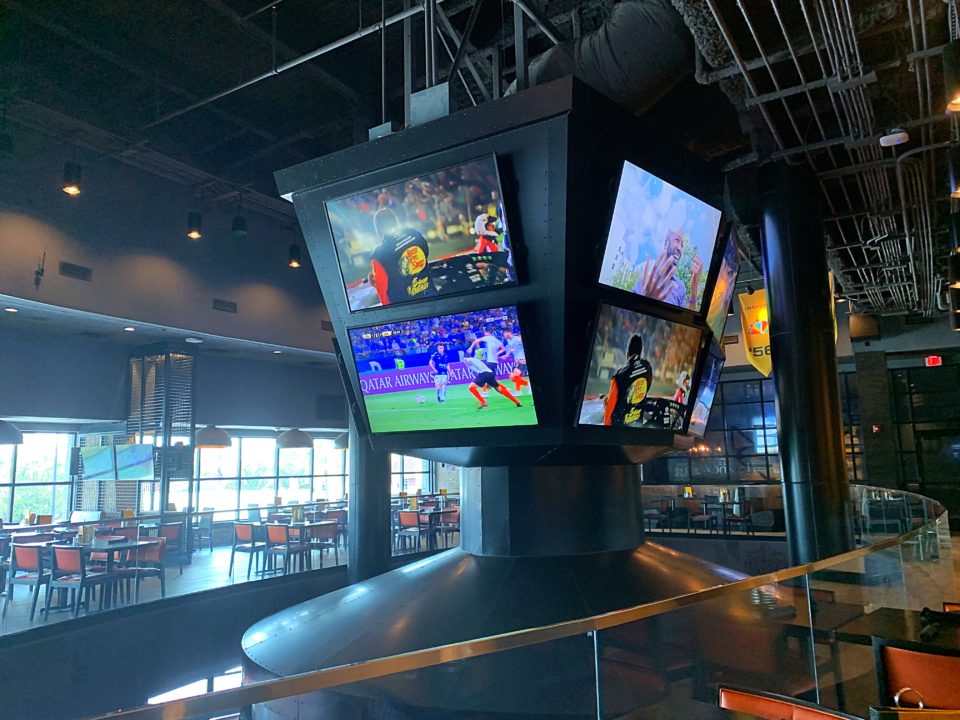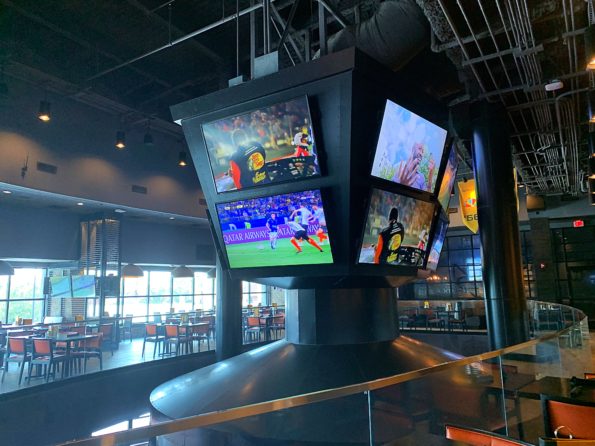 Overall, NBC Sports and Grill was really cool. We are big sports fans and the restaurant was impressive. There were Big Screen televisions through out the restaurant.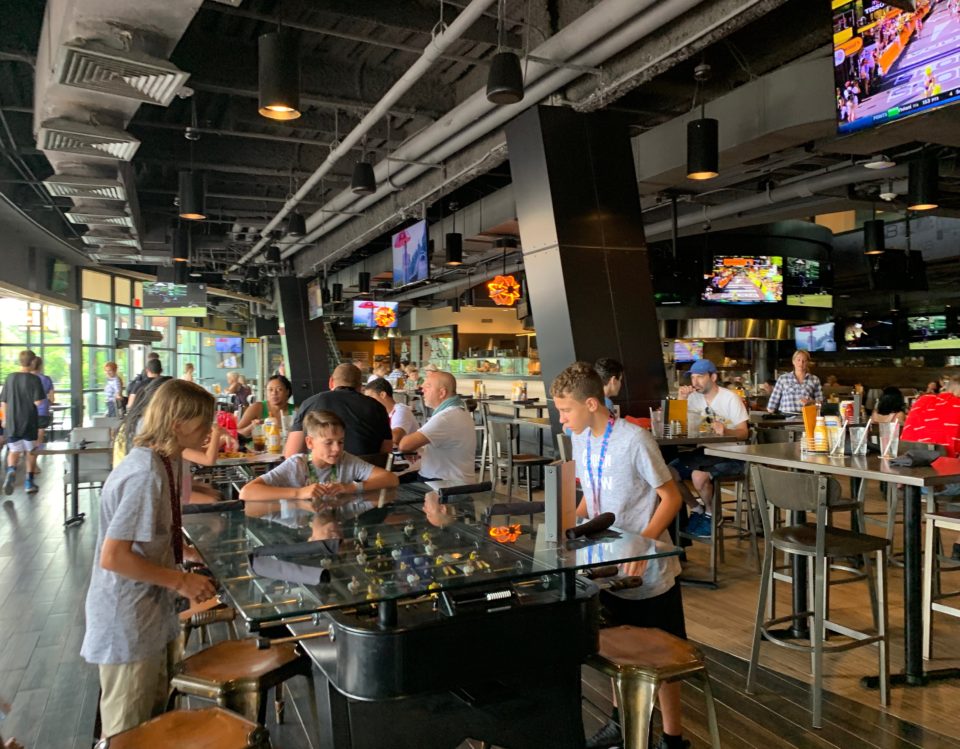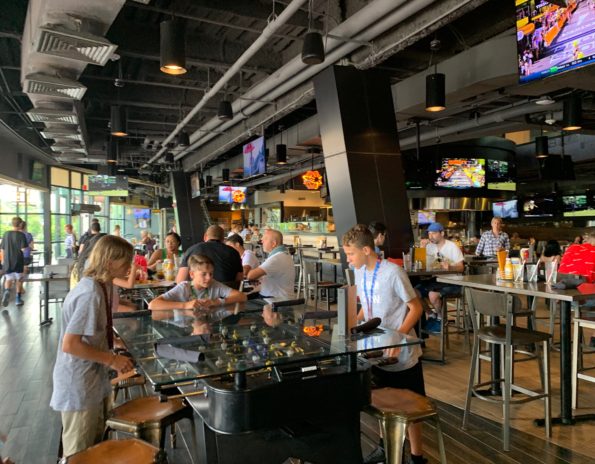 Some of the tables had foosball games attached to the table, which is perfect for entertaining kids while dining.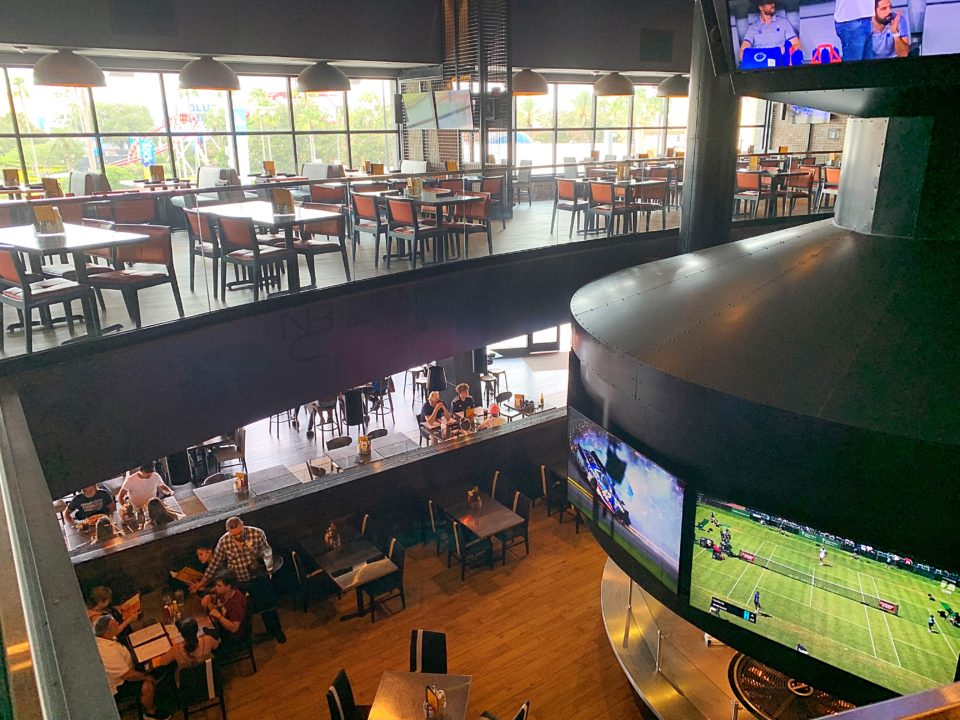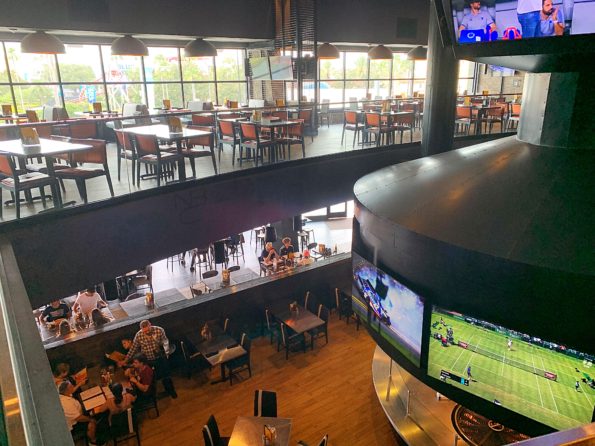 The restaurant is a two story restaurant with seating at the top and tables as well. Great space to host a football party. So cool.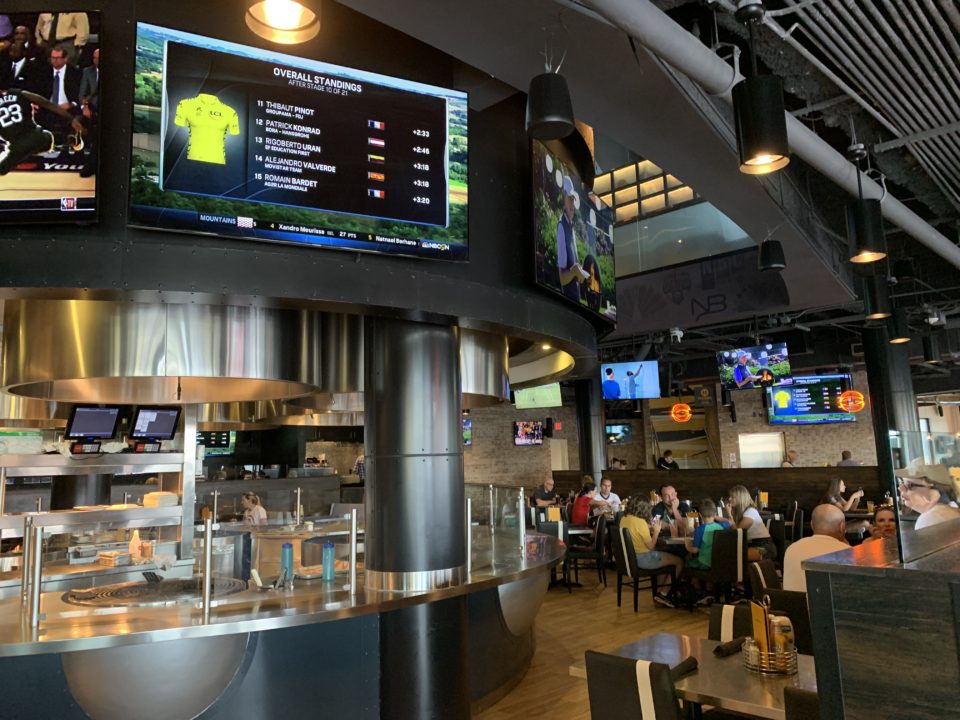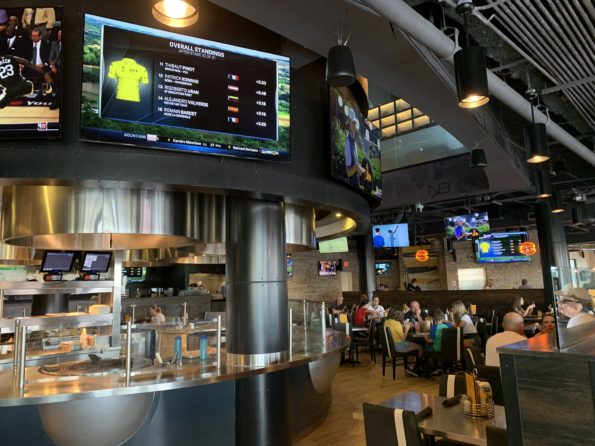 The food and the service was really good. Our waiter was on point and he served us well. The food was served hot and all the dishes were delicious.
There is also outdoor seating for those who enjoying sitting outside. With a great view as well as Big Screen Televisions.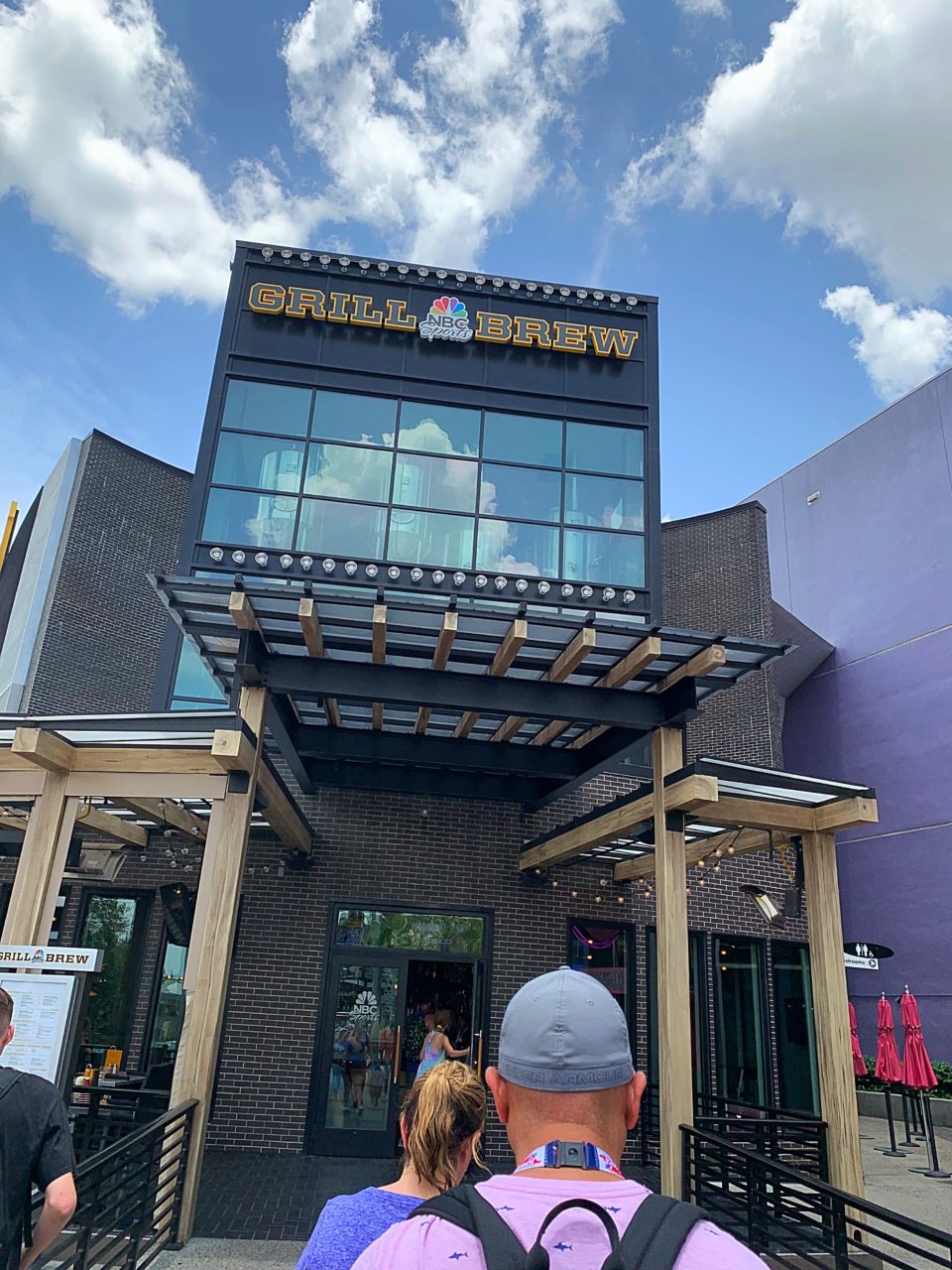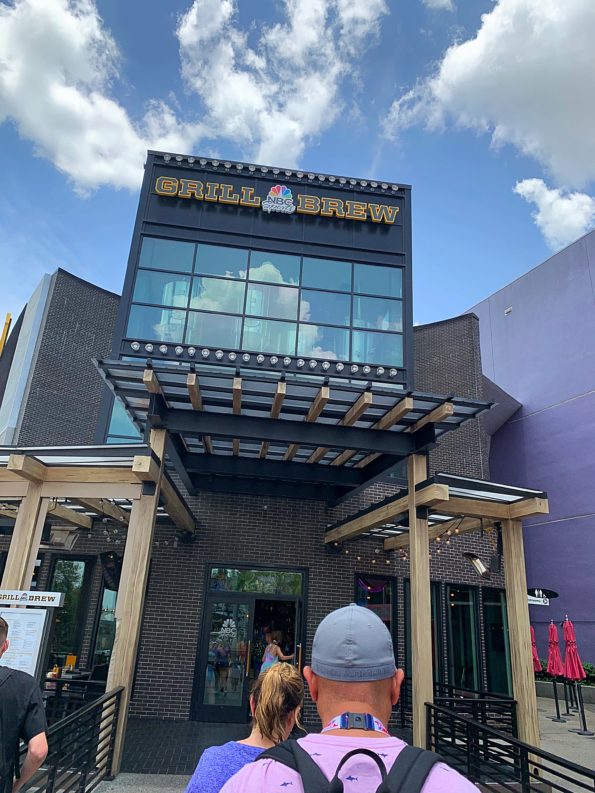 NBC Sports Grill & Brew is located at 6000 Universal Blvd, Orlando, FL 32819. The hours of operation are Monday – Thursday 10:30 a.m. – 12:00 a.m., Friday – Saturday 10:30 a.m. – 1:00 a.m. and Sunday 10:30 a.m. – 12:00 a.m.