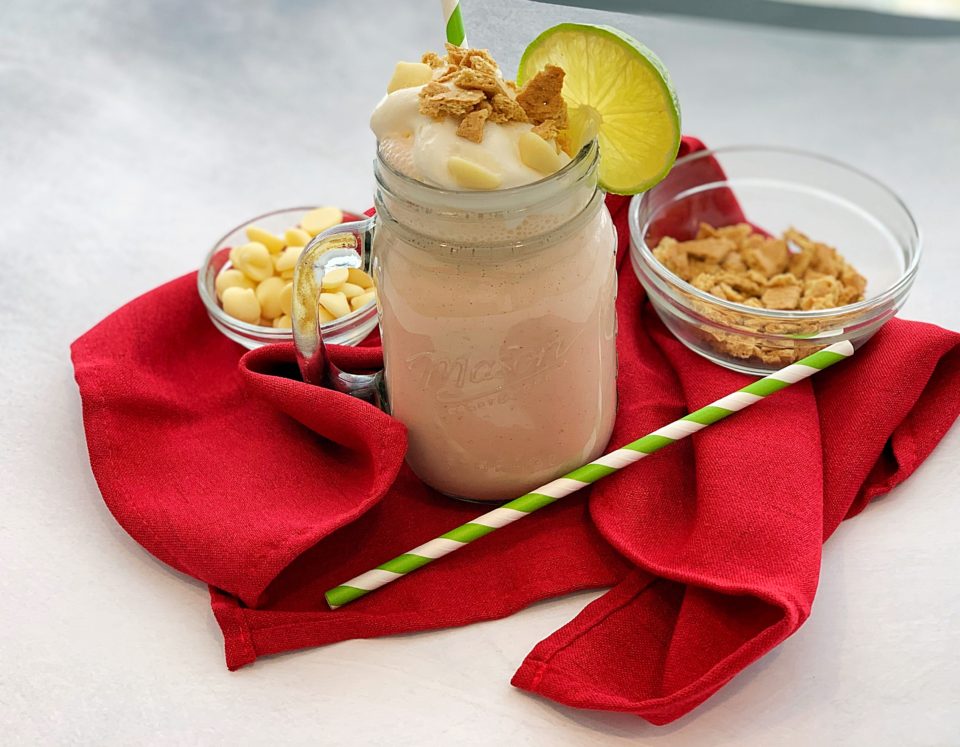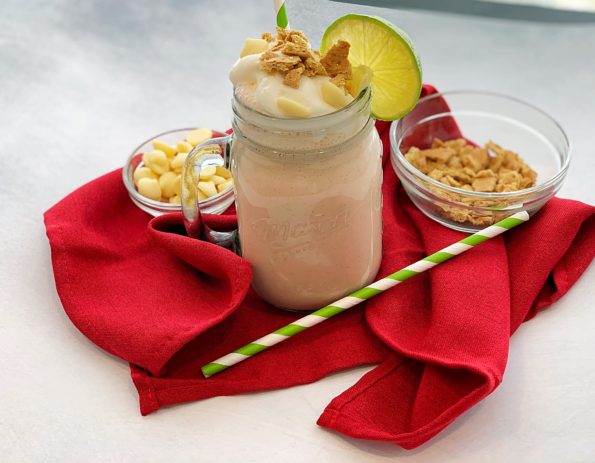 It's a new week and I am starting the week off right with a yummy smoothie to enjoy after my workout. A simple smoothie that can be made ahead for the next morning.
Print Recipe
Strawberry Lime Smoothie
Yum
I am playing around with flavors to create some new Smoothie recipes.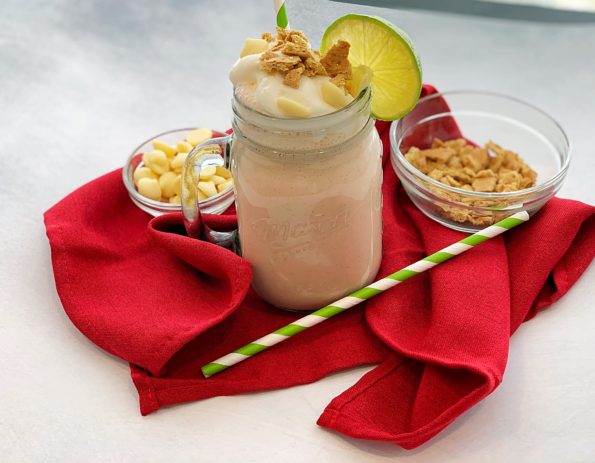 Strawberry Lime Smoothie 
Strawberries are one of my favorite fruit. I'm combining strawberries with lime which is also a favorite of mine. I've never created a smoothie with lime so I am excited to share this one and I have another one coming.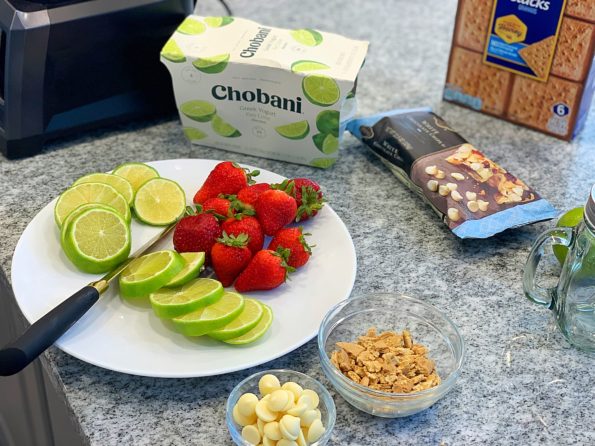 Ingredients:
Chobani Key lime yogurt
Strawberries
Lime juice
Lime slices (3)
Ice
Fancy glass
Ripe Banana
Chia seeds
Whipped cream
Graham Cracker Crumbs
White Chocolate Morsels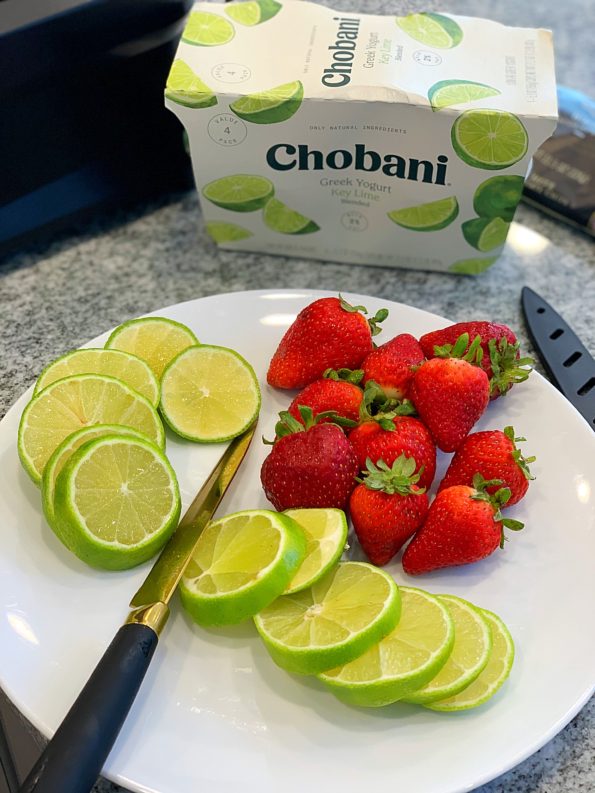 Directions:
Add all of the ingredients to the blender on the Smoothie option for under 50 seconds.
Garnish with a lime slice, whipped cream, crumbles of the graham cracker and white chocolate morsels. So good! Happy Monday!