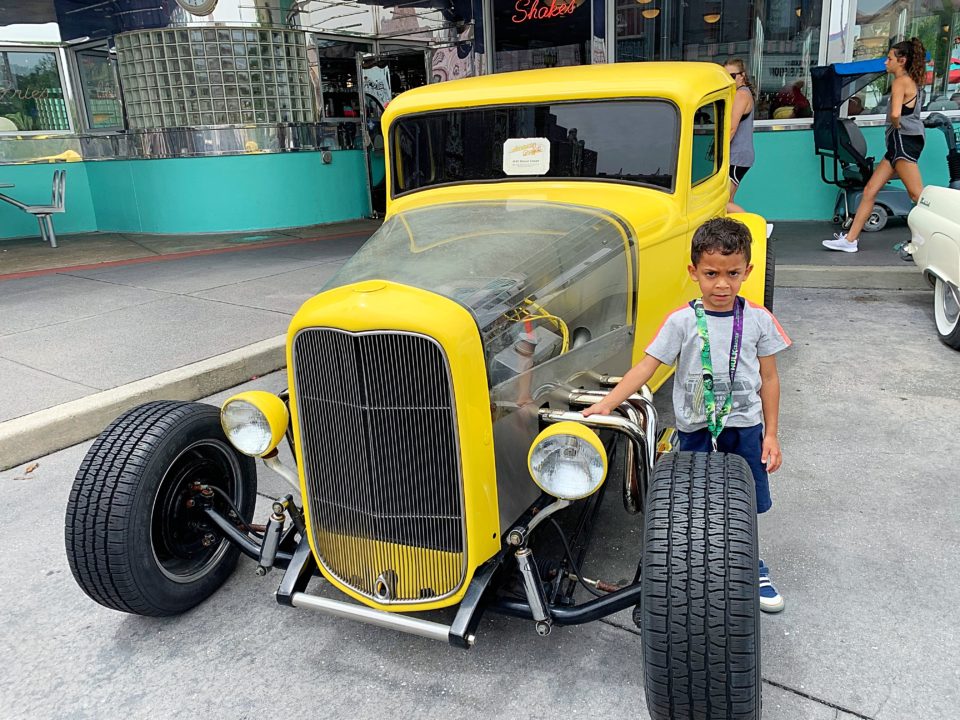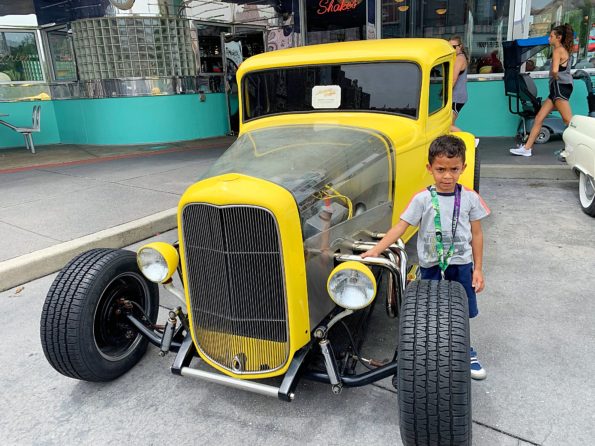 My son loves cars. Antiques, Classics, Muscle Cars, Sports cars and just cars with kits.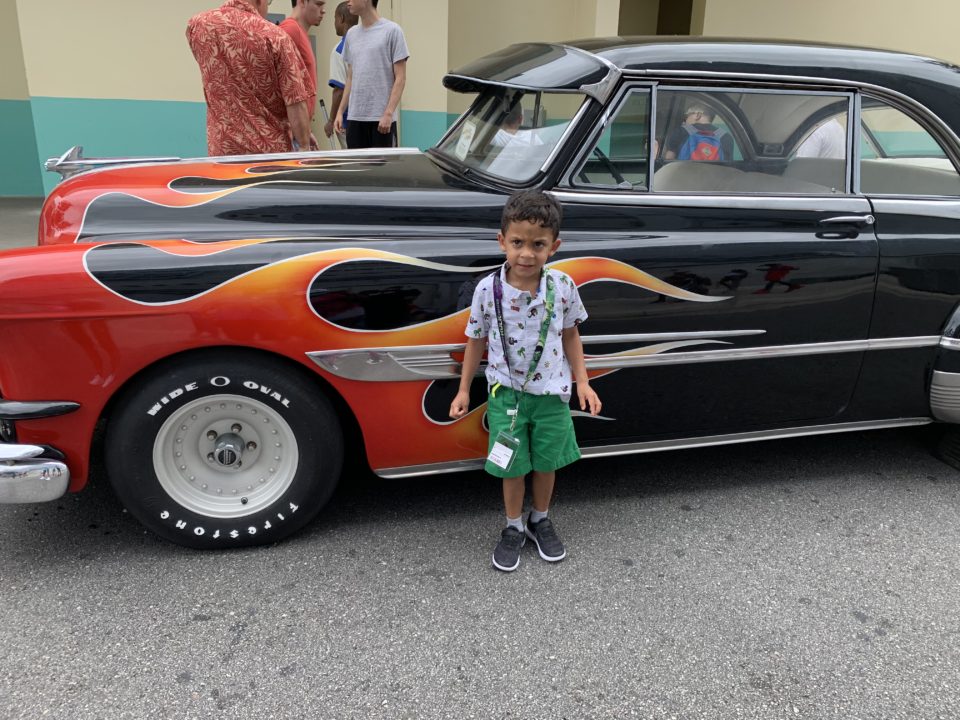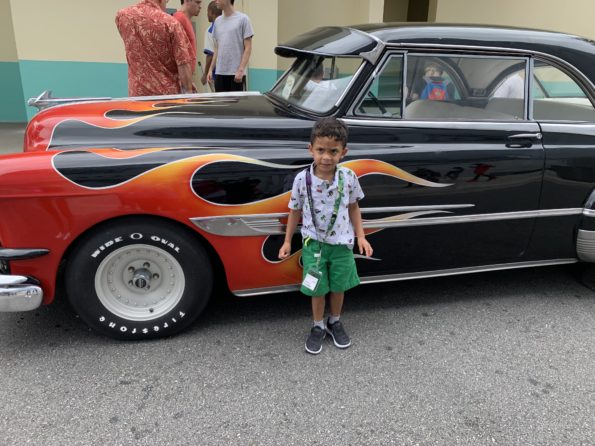 We were in Orlando this summer and we wanted to grab a bite to eat.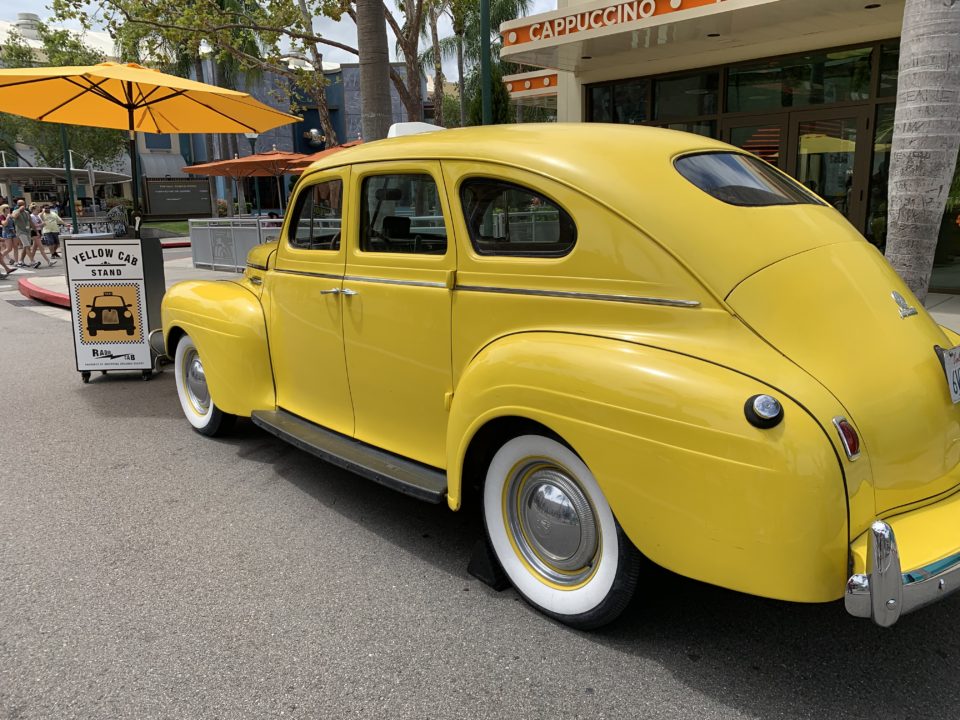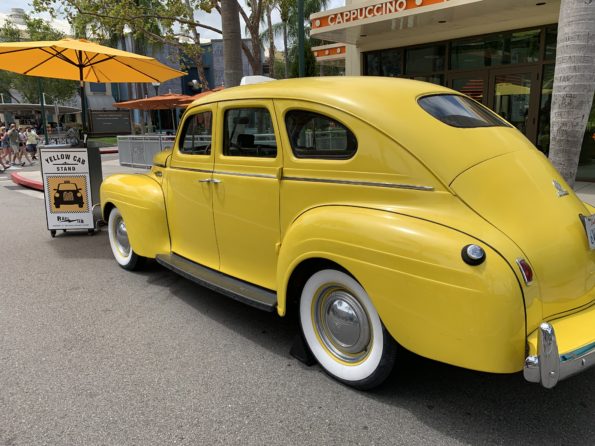 We walked near Mel's Drive-In and there were some classic cars and muscle cars parked out front. He insisted we have lunch there.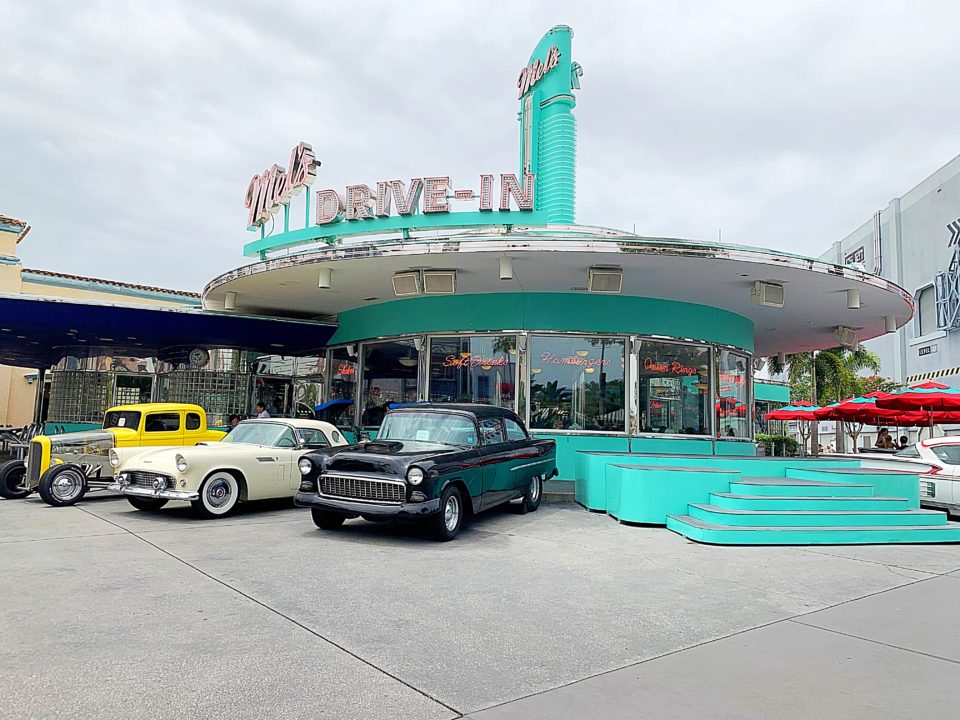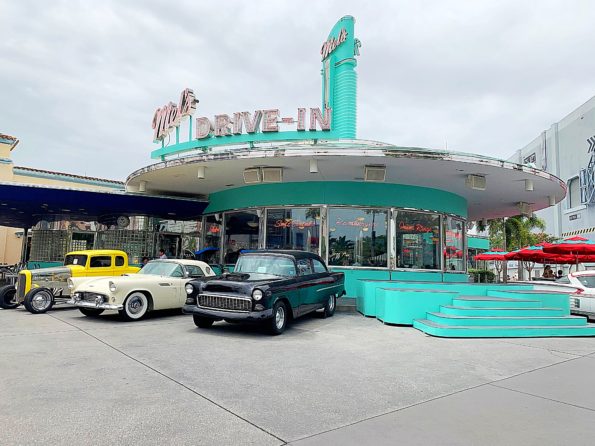 Mel's Drive-In is a 50's retro style restaurant.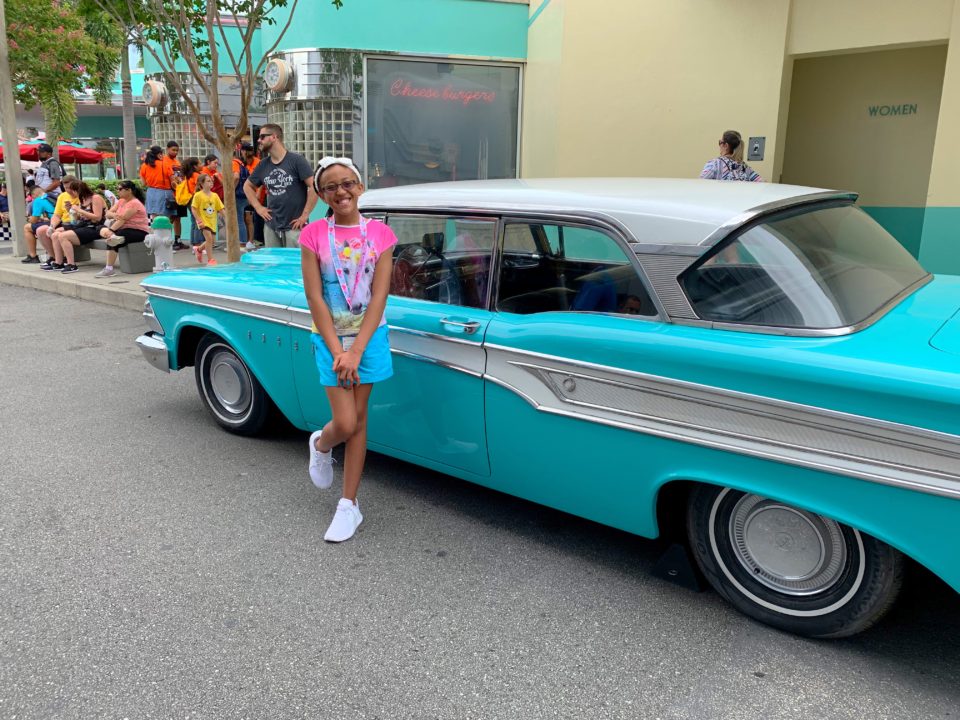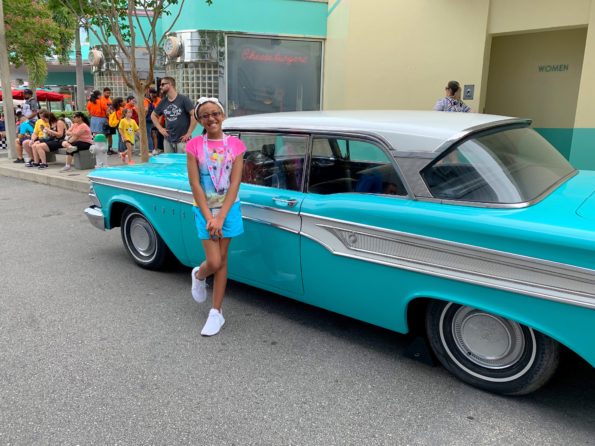 "American Graffiti-inspired 50s drive-in featuring golden oldies on the jukebox and a fleet of shiny vintage cars out front".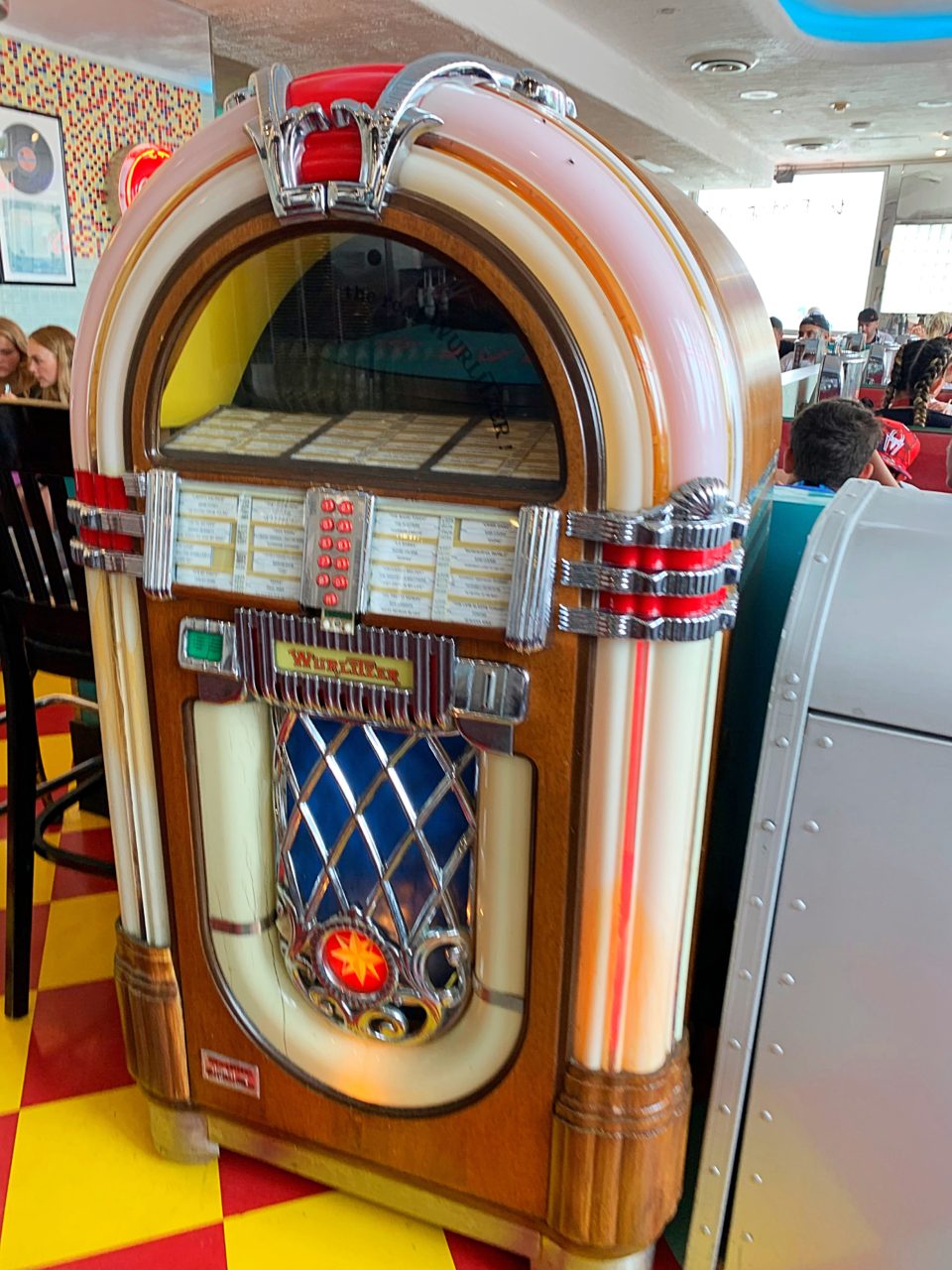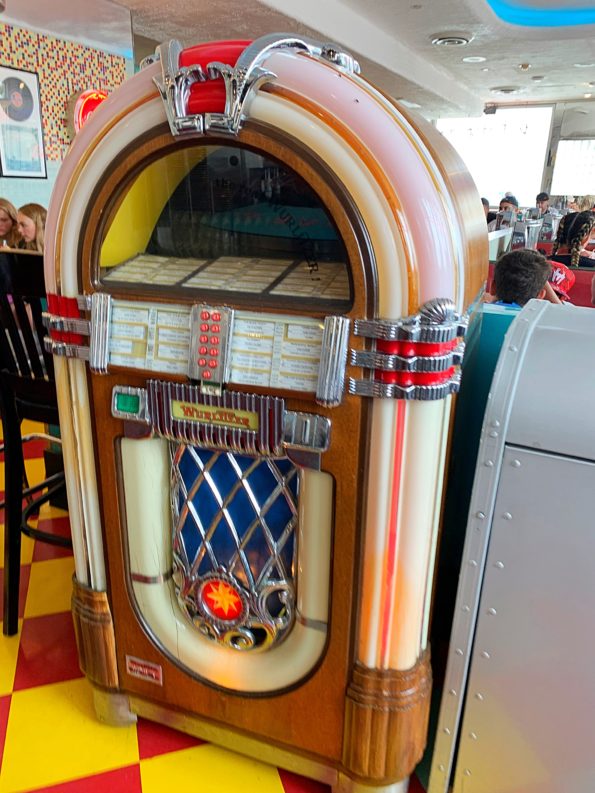 A cool retro restaurant that serves up delicious diner style food. From burgers and fries, chicken sandwiches, chicken fingers, onion rings, root beer floats, and frosty milkshakes.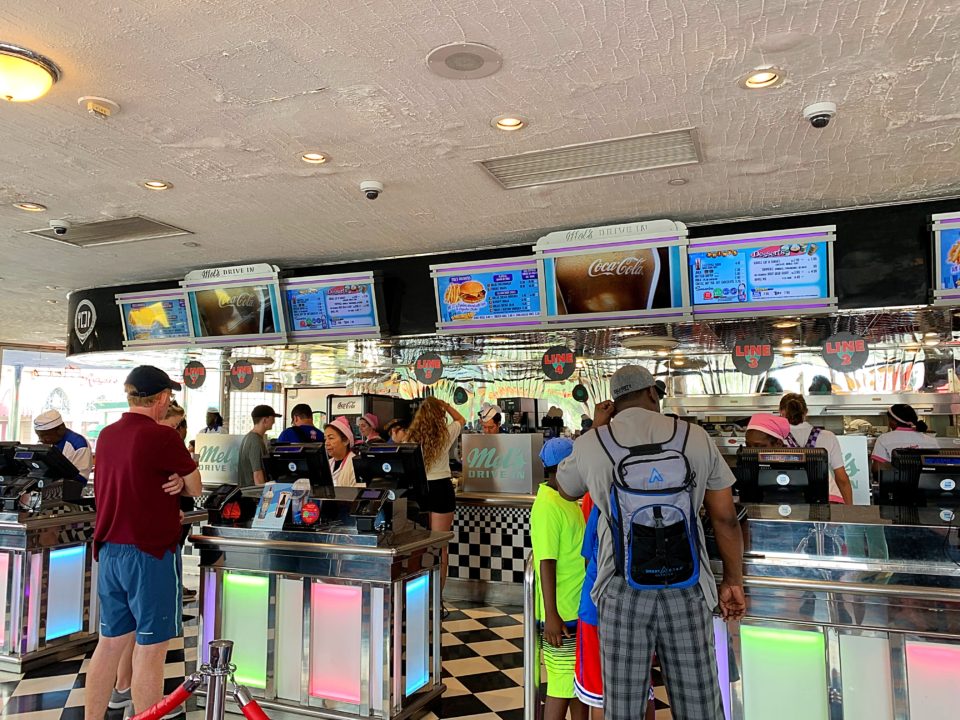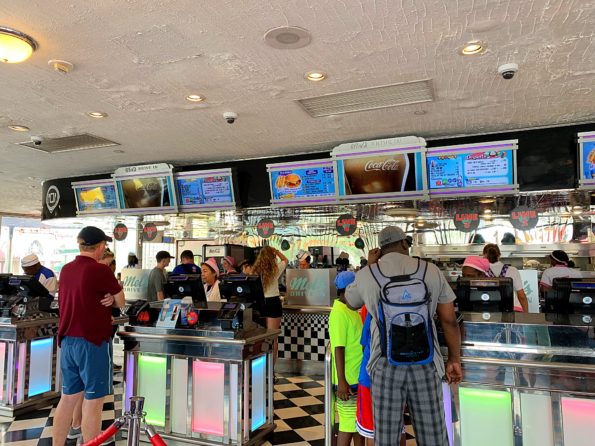 The diner had classic vinyl booths and tabletop tunes. A really cool restaurant.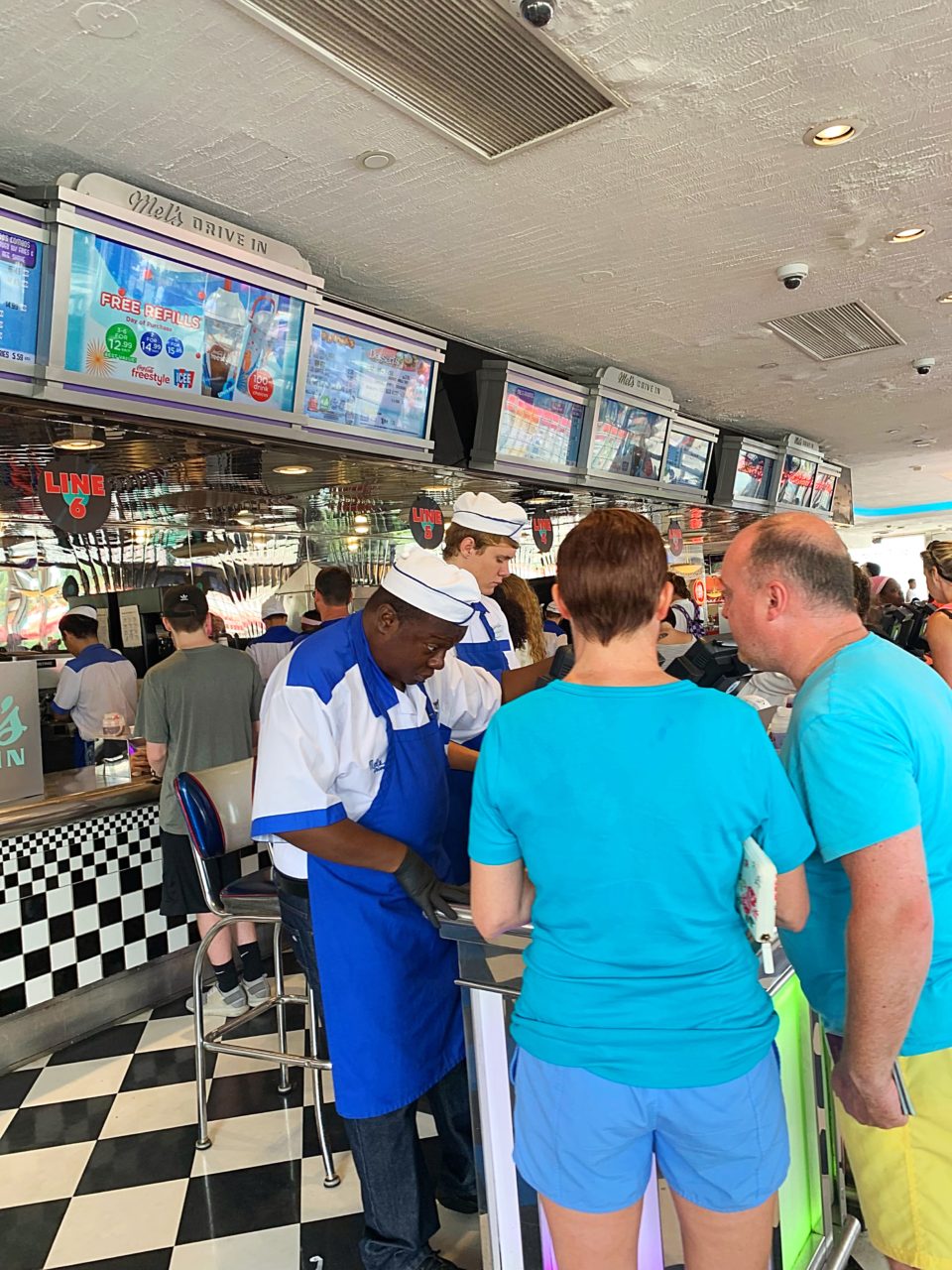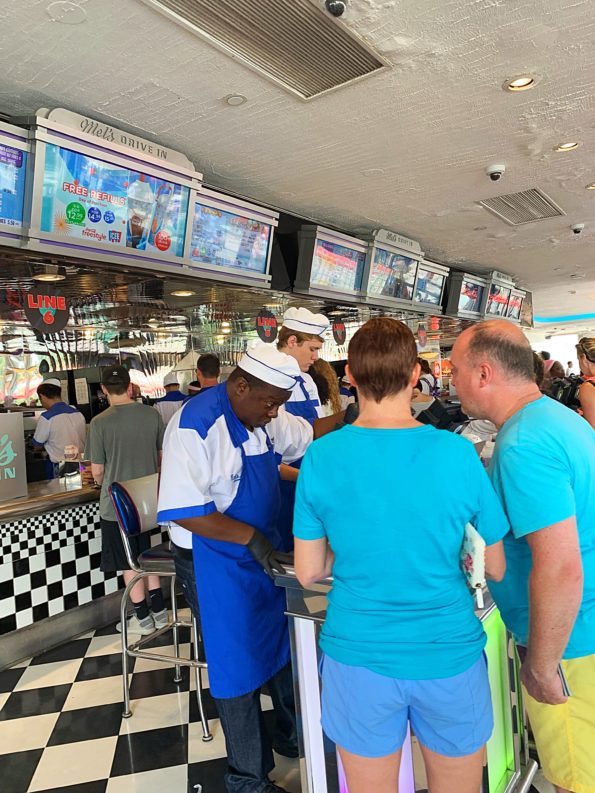 We placed our orders and waited for our names to be called.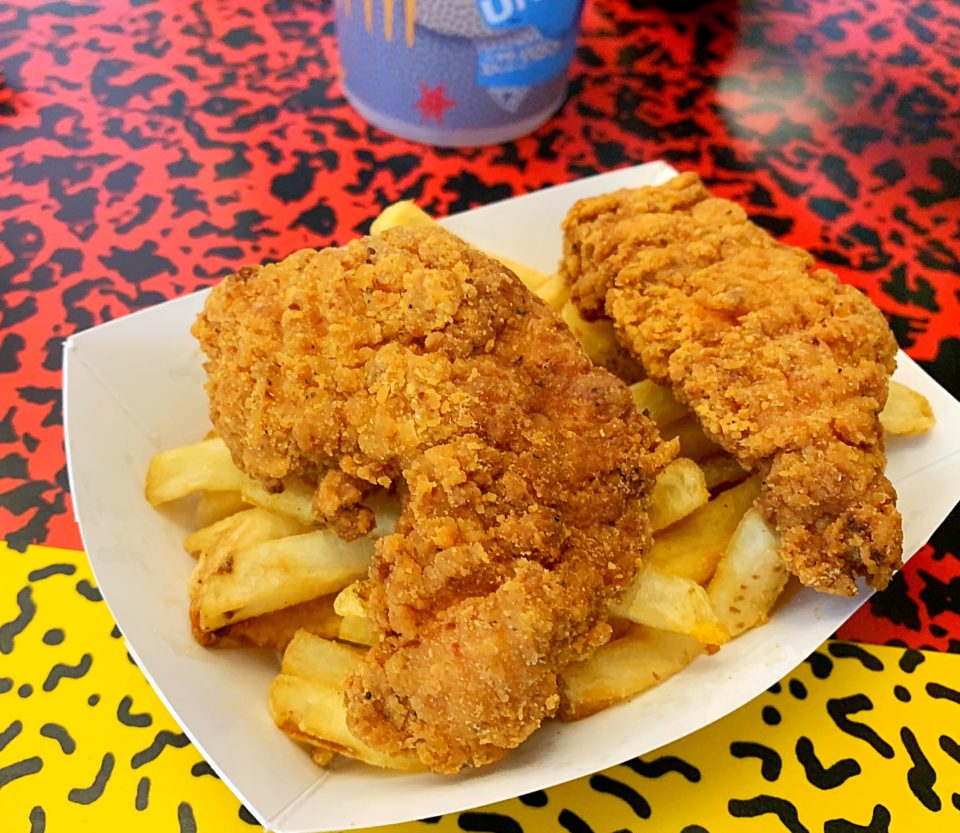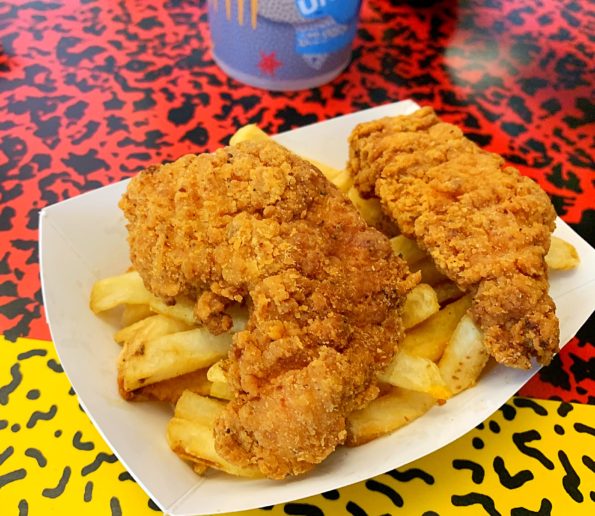 Lil man ordered the chicken tenders with fries. The chicken tenders were seasoned, crispy and golden brown. A large portion as well.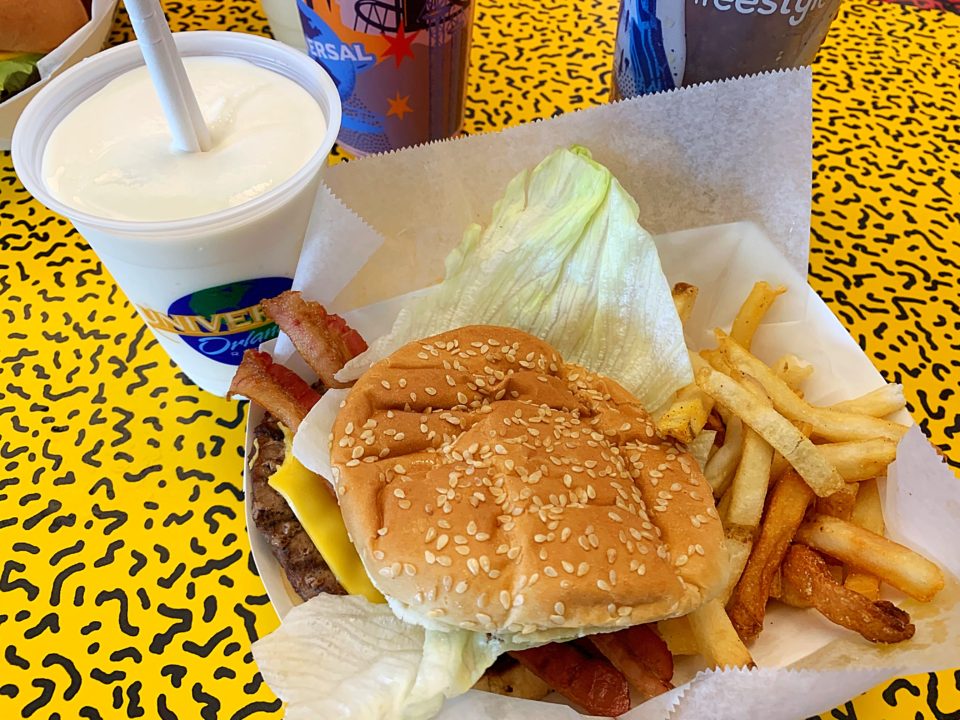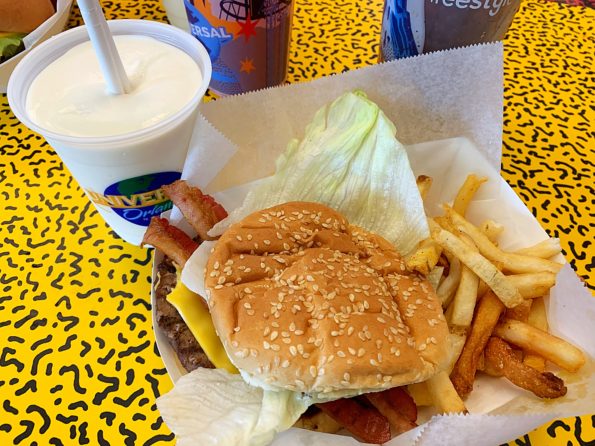 Baby girl and my husband ordered a bacon cheeseburger. Burgers come dressed with lettuce and tomatoes. Mayo, ketchup and mustard come on the side. The burgers came with fries.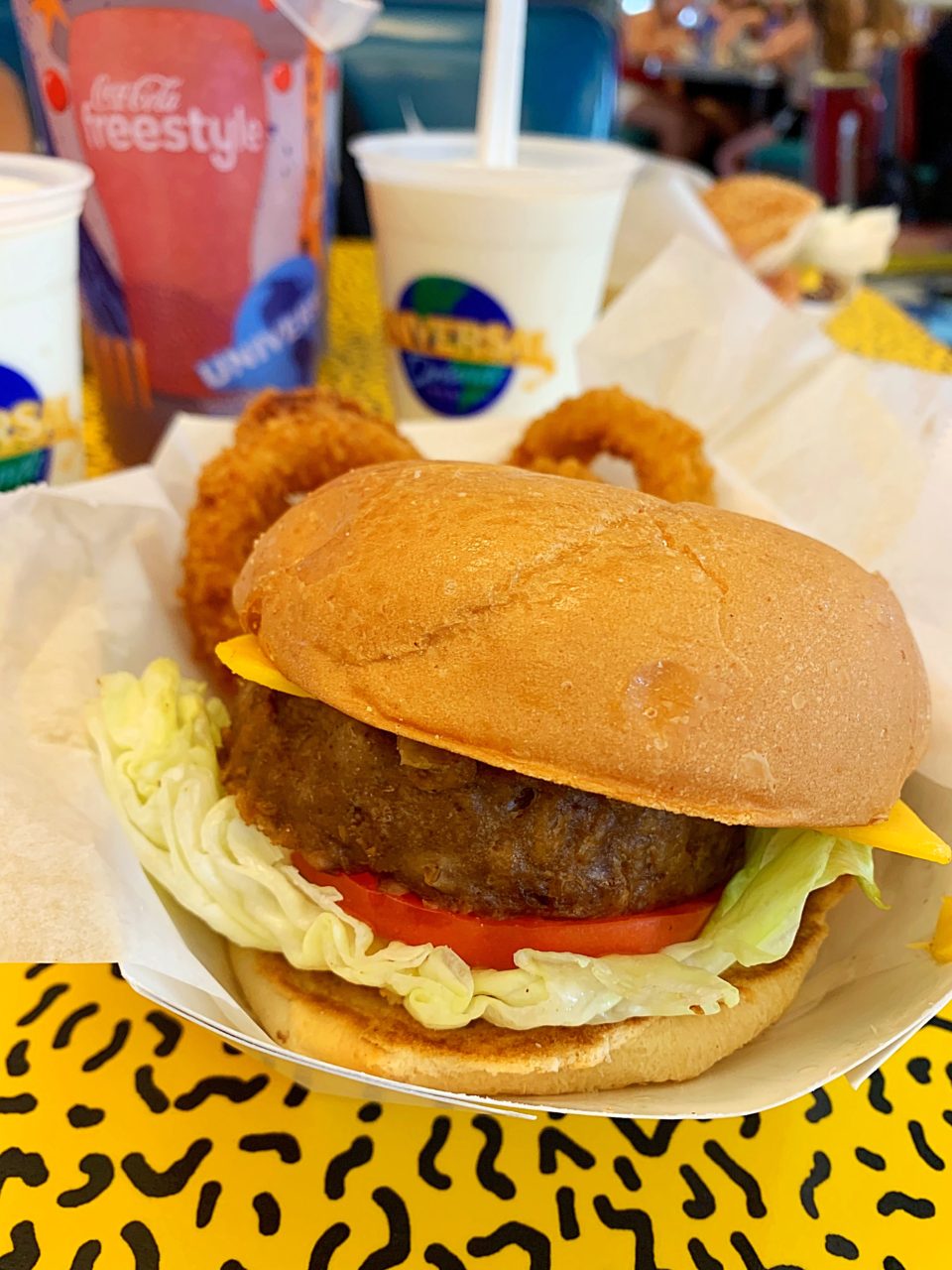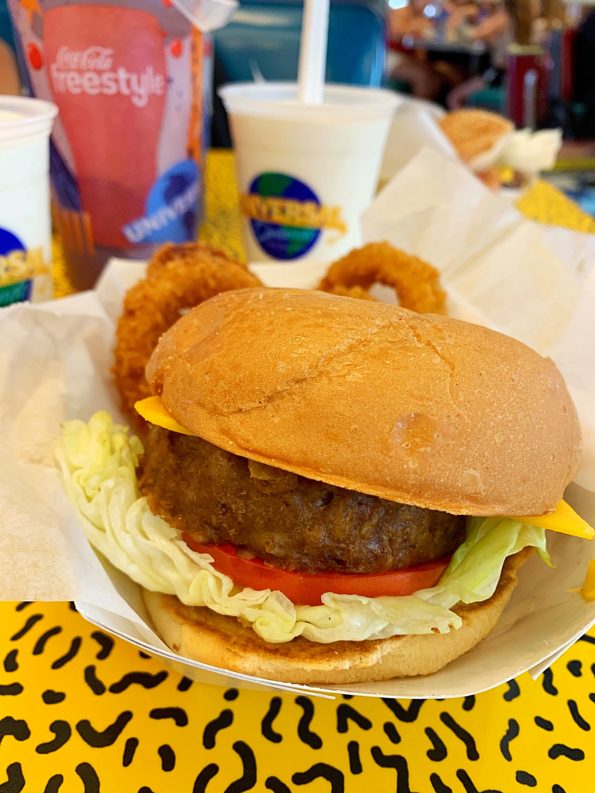 I ordered the Impossible burger. The Impossible burger is a plant based burger that doesn't consist of meat.
The impossible burger was good. I didn't miss the meat at all. On top of that this was my first impossible burger. I ordered mine with onion rings.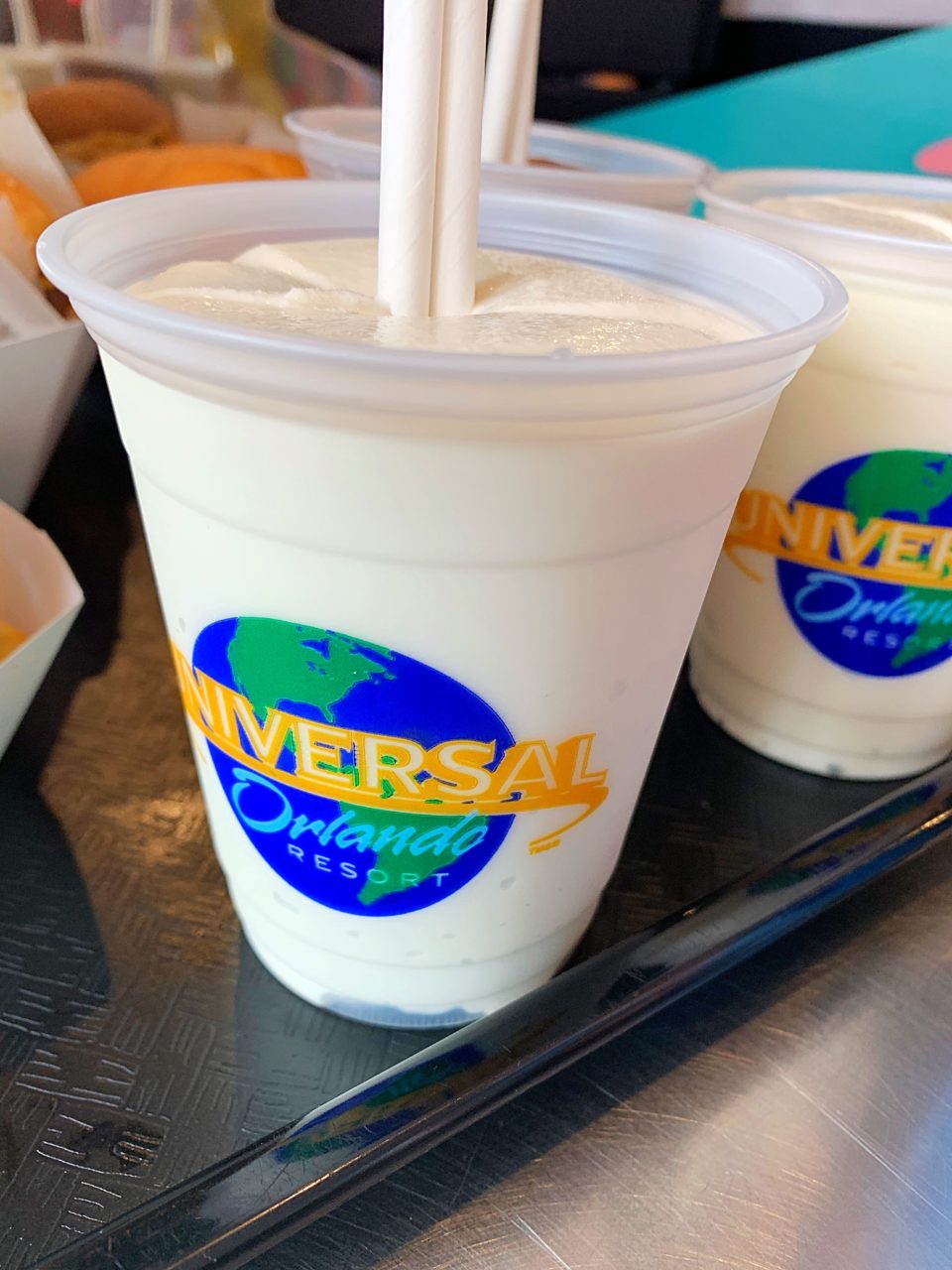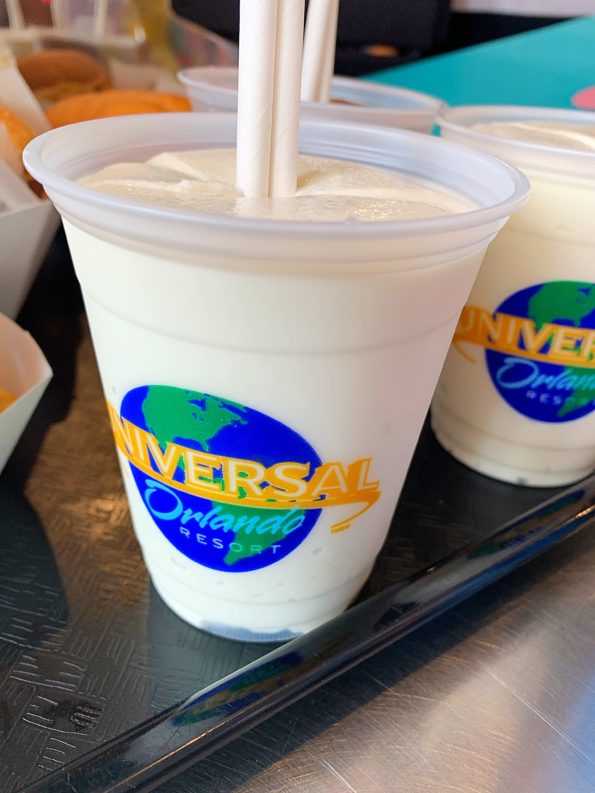 For dessert we had milkshakes. Chocolate or vanilla flavor. The shake was so good. Creamy and tasty. Simple but delicious.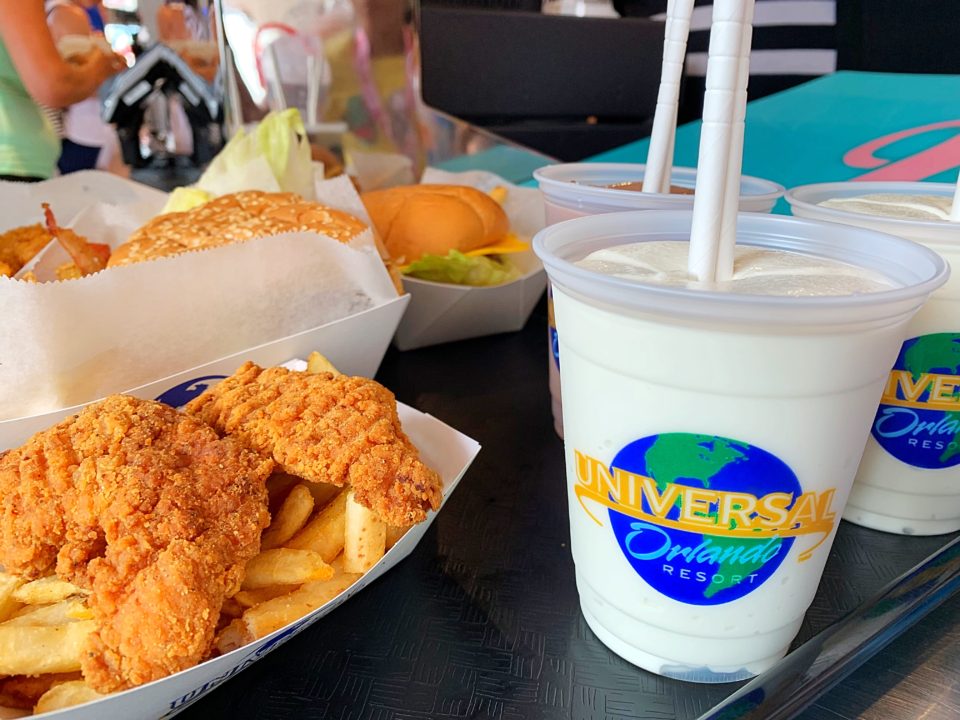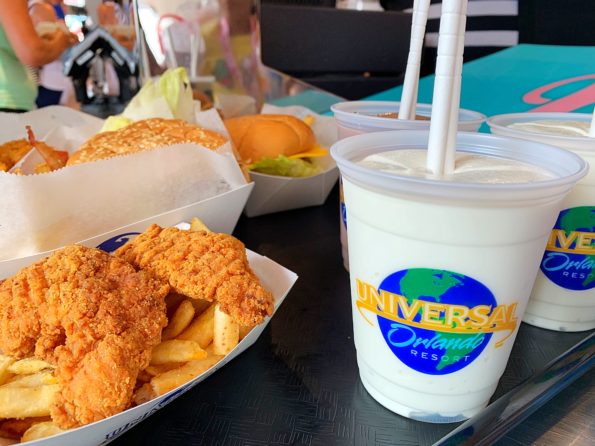 The food wasn't gourmet food or anything. But it was a cool fast casual restaurant. A family friendly restaurant that is perfect to enjoy a bite to eat with your family. It may be busy but worth the wait.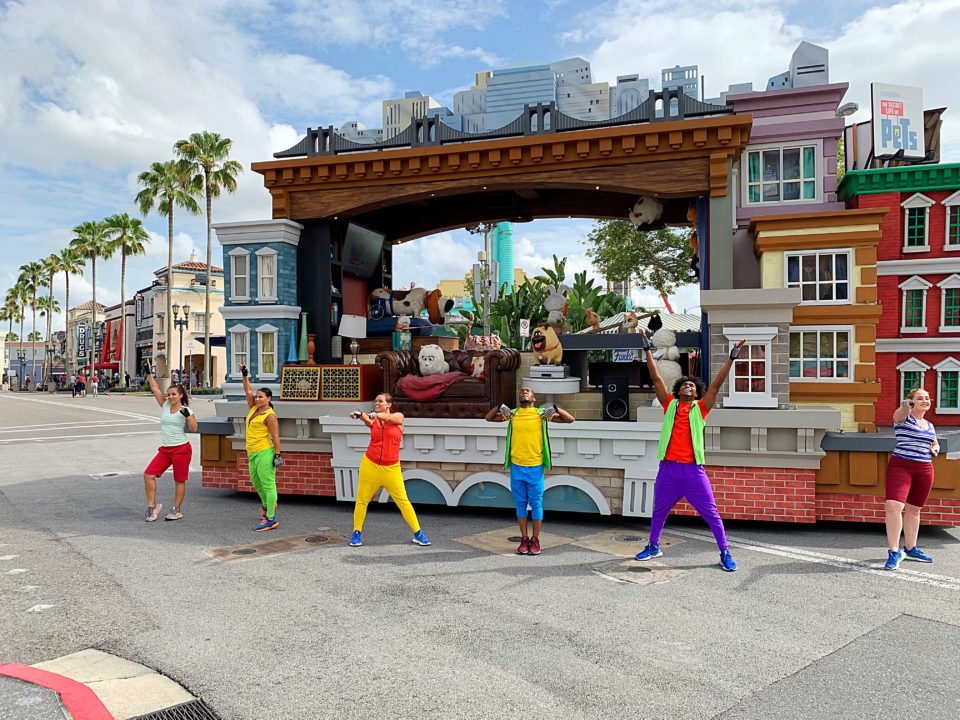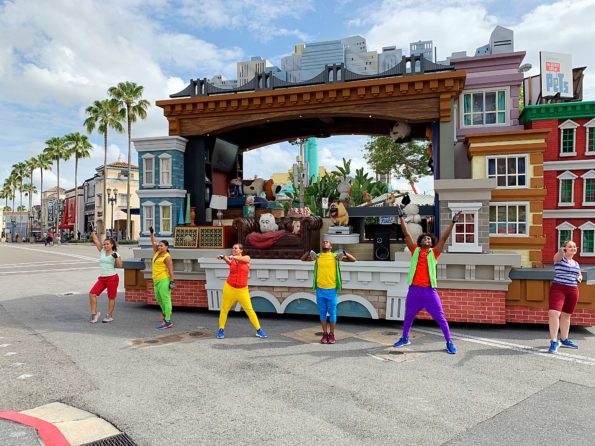 It's also located near the spot where the parade runs.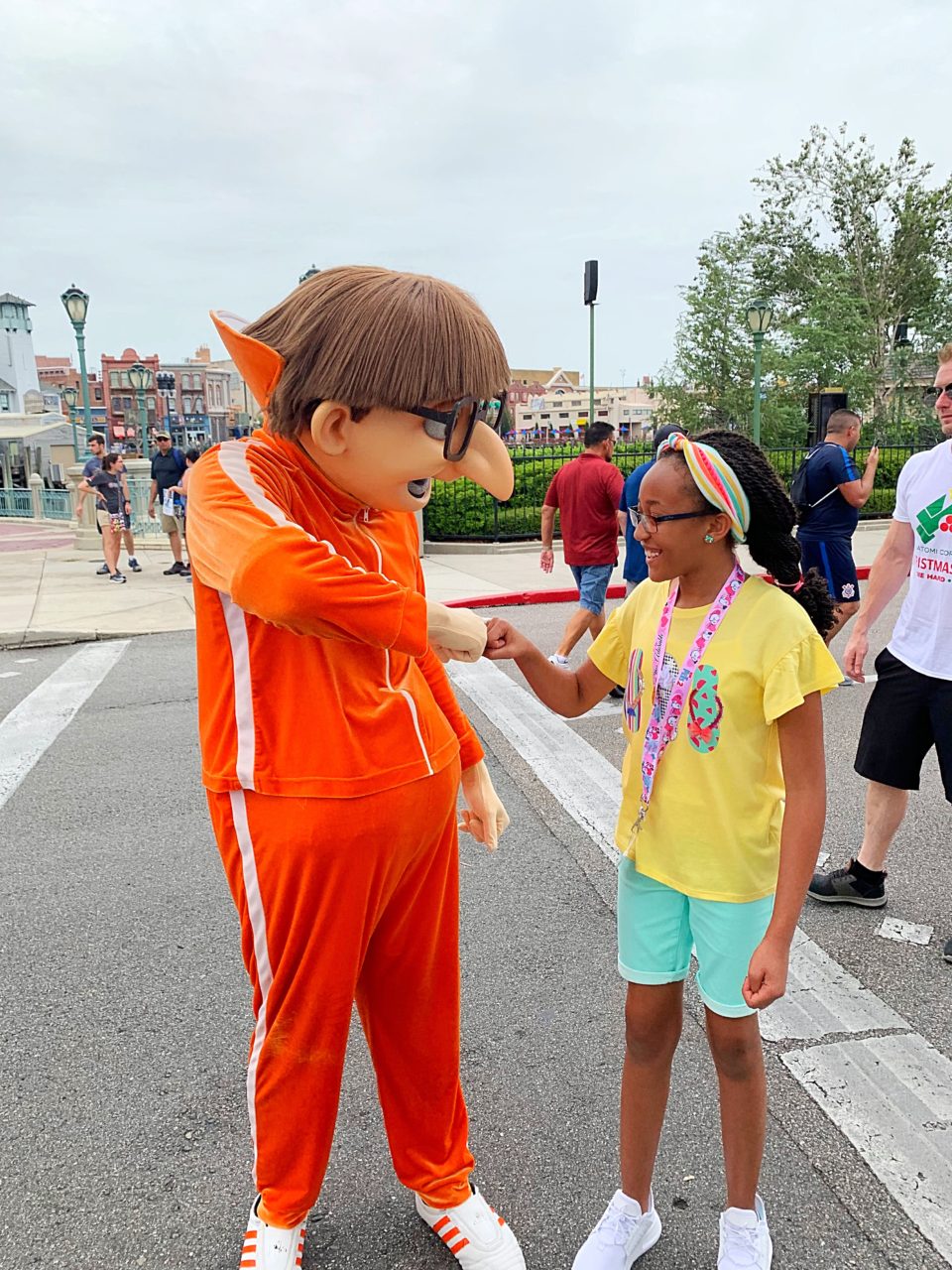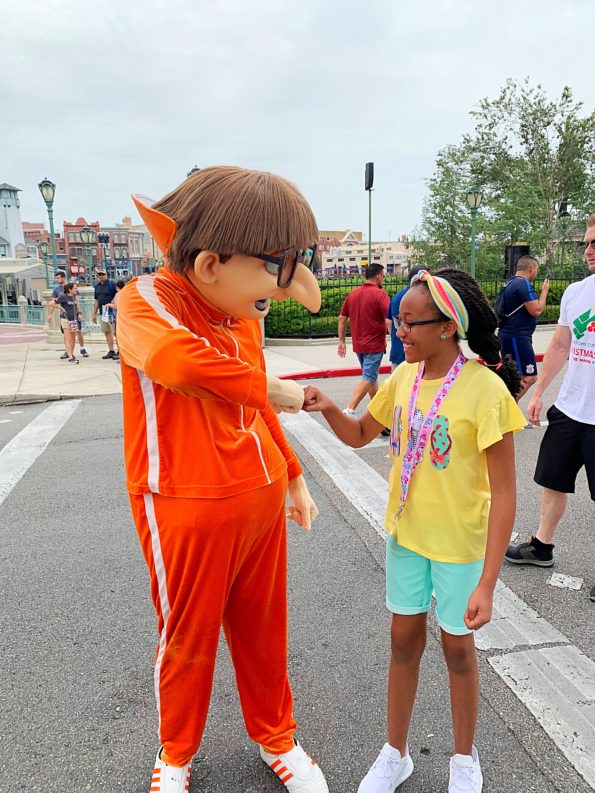 A great spot to see some of your favorite characters.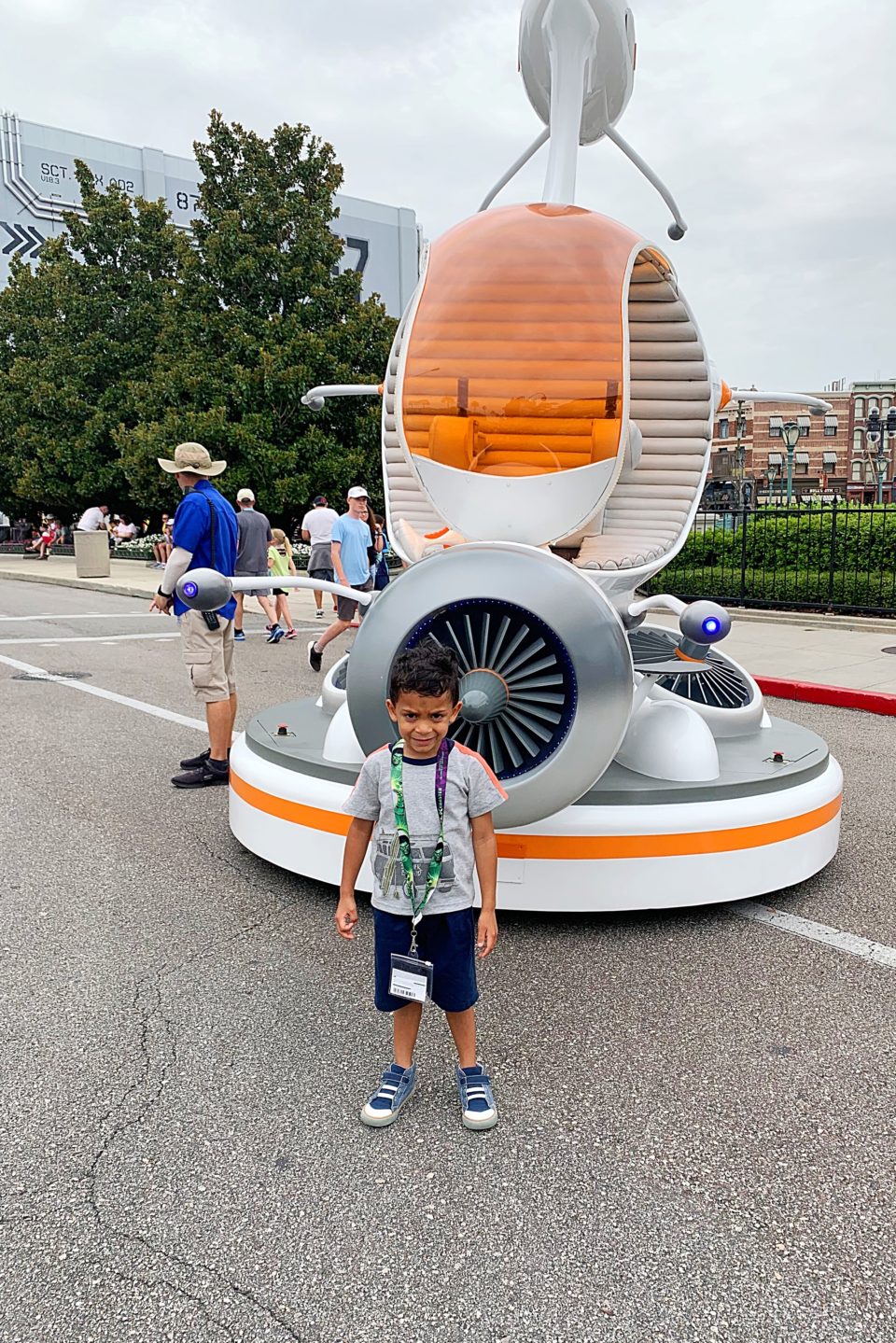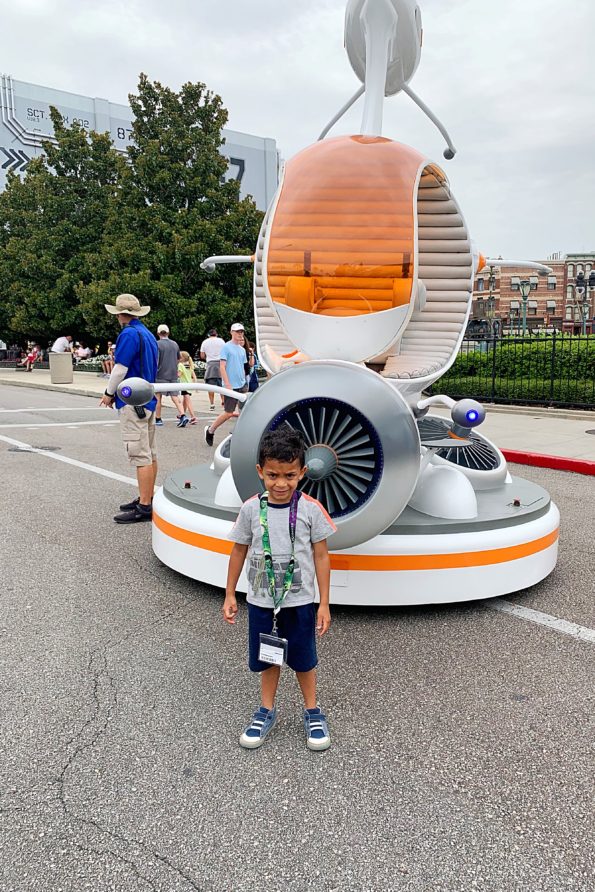 Mel's is part of the Universal's Orlando Resort dining plan.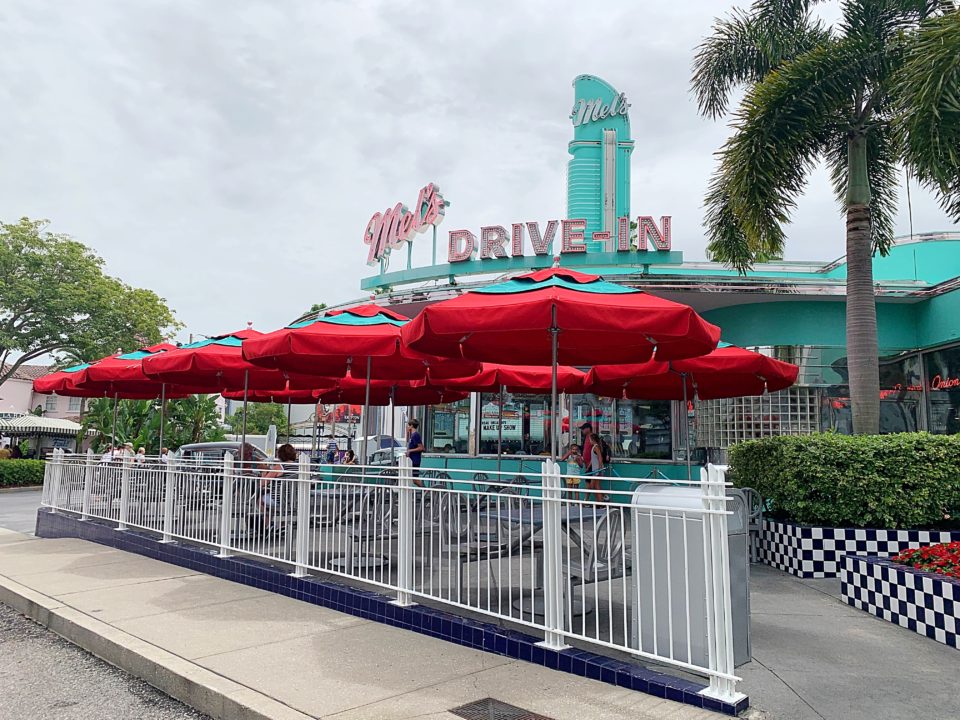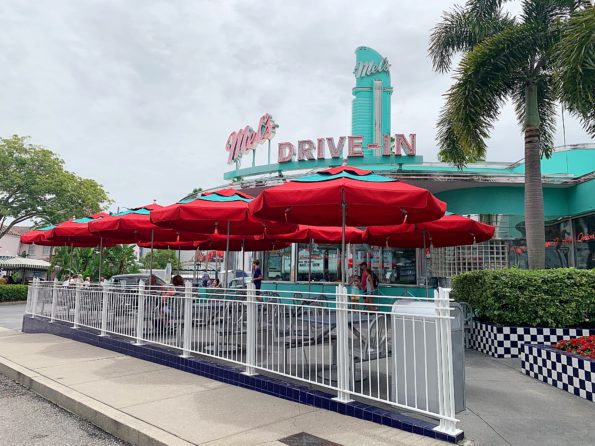 Mel's Drive-In is located at 6000 Universal Blvd, Orlando, FL 32819. The Hours of Operation are 10:00 a.m. – 10:00 p.m.