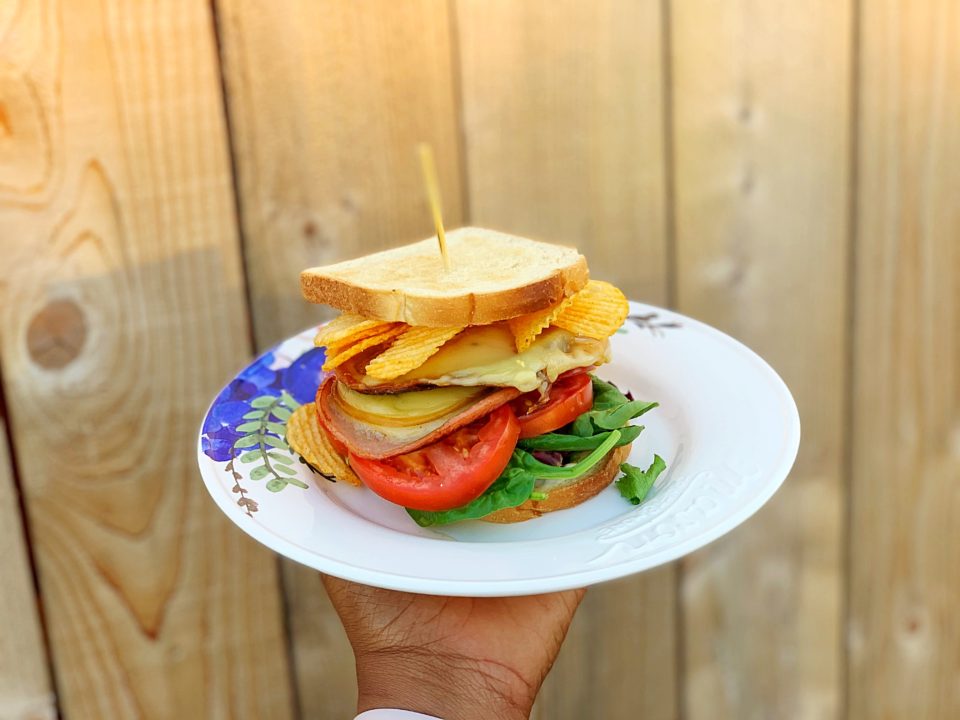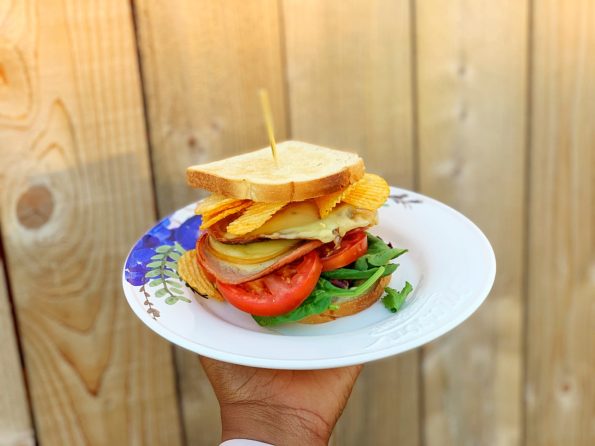 Last week I was talking to my kids about a popular sandwich we enjoyed as a child, Bologna Sandwich. 
After a discussion with them, I decided to recreate this sandwich for them for dinner.
Print Recipe
New School Bologna Sandwich
Yum
New School Bologna Sandwich is my way of creating a Bologna Sandwich with different ingredients than what we included in our normal Bologna Sandwich.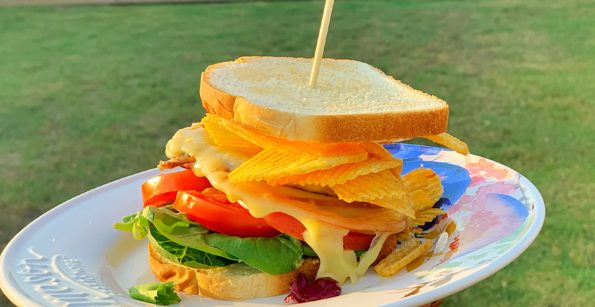 New School Bologna Sandwich 
On any given day as a child, you could find a bologna sandwich on the table for lunch or dinner. We loved Bologna Sandwiches. Our sandwiches typically included Mayo, Mustard, Bread and Sliced American Government Cheese. Yeah you heard me, government cheese.
A sandwich I absolutely loved.
I had a conversation with my kids about this recently. I love to tell them stories about where and how I grew up.
When I told them about the Bologna sandwich I decided to recreate it for them. Sandwiches are a quick meal for any family. It's not just a normal sandwich but I added a few special ingredients.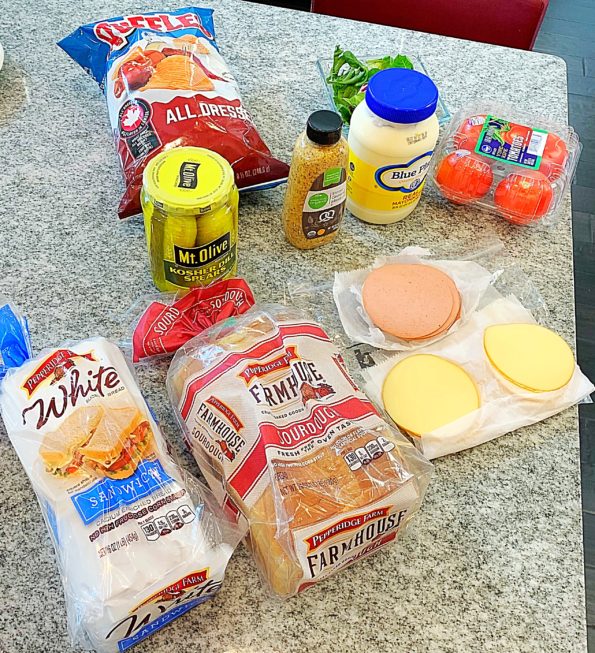 Ingredients:
Pepperidge farm white sandwich bread
Mayo
Stone ground Mustard
Mixed greens
Sliced Tomatoes
Ruffles All dressed Potato chips
Boar's Smoked Gouda Cheese (From the deli)
Boar's Bologna (From deli, have them slice for your desired thickness)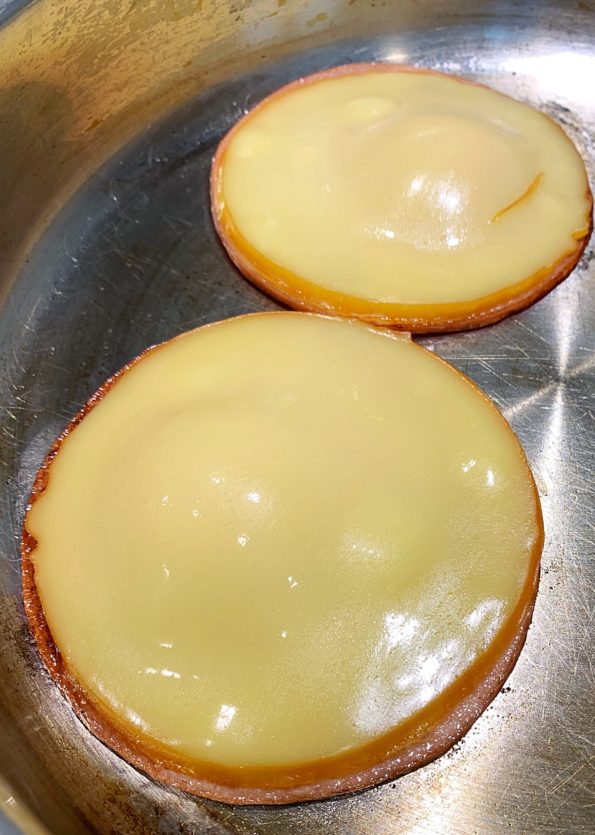 Directions:
Start with toasting your bread in a toaster or convection oven. Until brown on both side.
Fry bologna until desired color. I like mine until the bologna begins to bubble and is almost burned. The Boar's Head bologna doesn't bubble like the normal bologna in the pack. But that's OK. Flip and repeat.
Add Cheese on top until melted.
Slice tomatoes. Set aside.
Begin building the sandwich.
Spread mayo on both pieces of bread.
Mustard on both pieces of bread.
Add lettuce.
Add tomatoes.
Place 2 pieces of the bologna with cheese.
Add some of the ruffles on top! Oh my. My cousin use to talk about potato chips on sandwiches all the time and boy this one hit the spot.  You will need TWO hands for this sandwich.
Serve a pickle on the side. Enjoy!