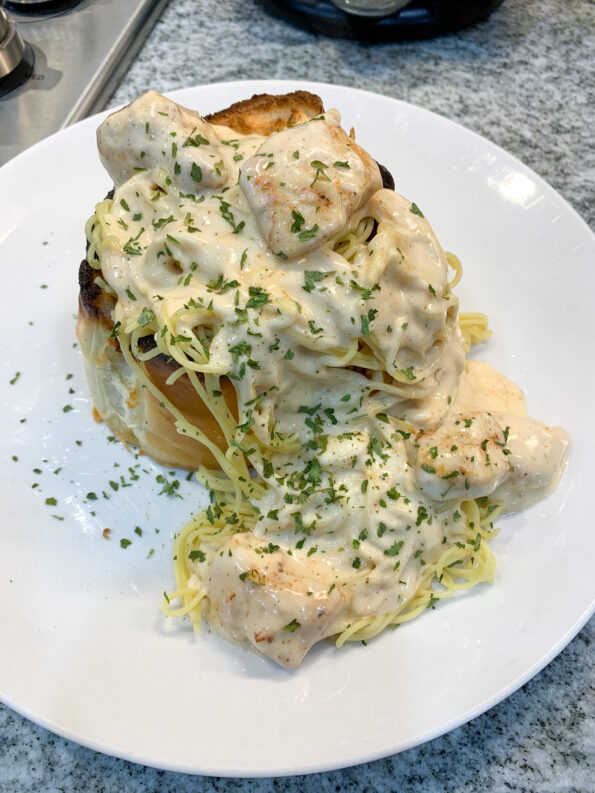 My kids will eat pasta everyday if I let them. They love pasta. It was kid's choice night at our house and of course pasta was one of the suggestions. I decided to try something different with my Chicken Alfredo, A Chicken Alfredo Bowl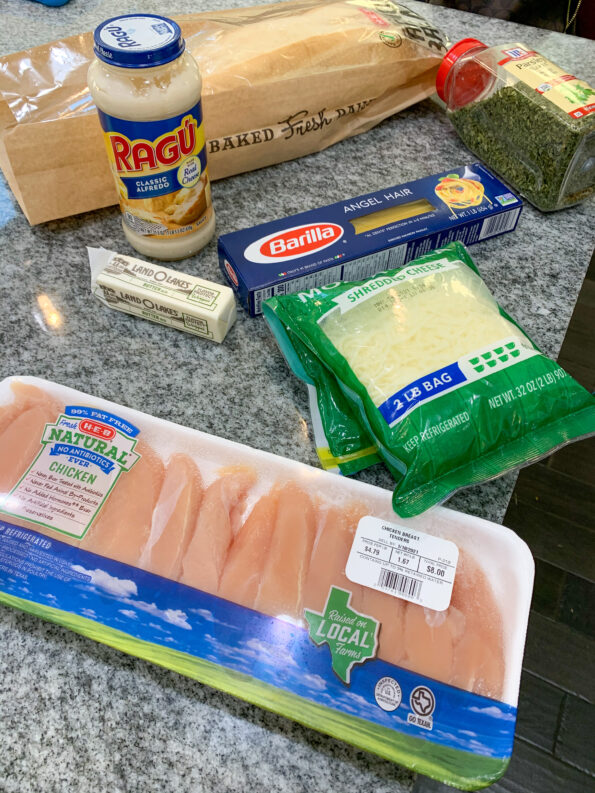 Simple ingredients doesn't mean your meal has to be boring. As a mom, I understand that some dishes have to be quick. We aren't big on fast food often, so I try to find simple meals that are both quick and easy as well as delicious.
I tested this dish on my family and my kids absolutely loved it. My Chicken Alfredo Bowl only included a few ingredients.
Serving the Chicken Alfredo in a bowl for my kids was a treat.
I won't be sharing a recipe but only step by step instructions on what to do. Because these are simple ingredients, I think most cooks can figure this out. But if you can't feel free to email me, I will be glad to walk you through it, dastylishfoodie@gmail.com
Now let's get to business.
Chicken Alfredo Bowls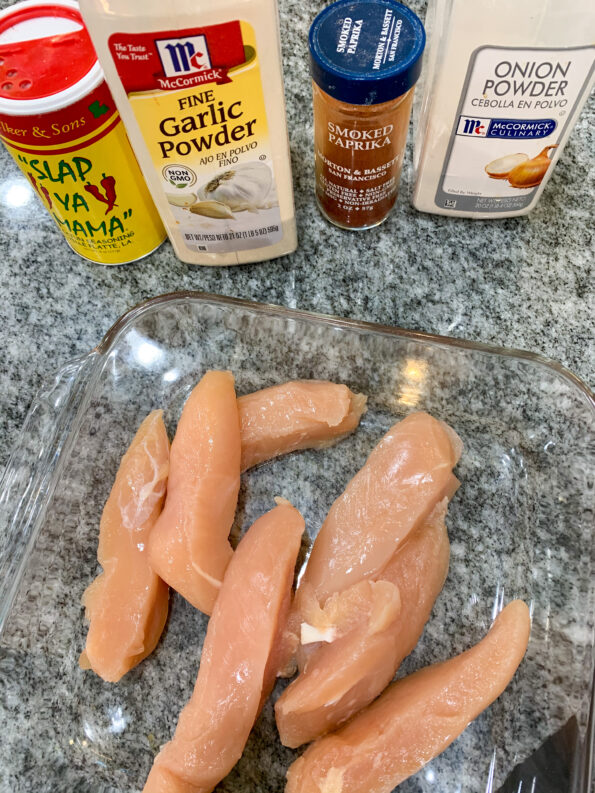 Ingredients:
Butter
Alfredo Sauce
Shredded Mozzarella Cheese
Dry Parsley Flakes
Baked Fresh Bread
Angel Hair Pasta
Chicken tenders
Onion Powder
Garlic Powder
Smoked Paprika
Slap Ya Mama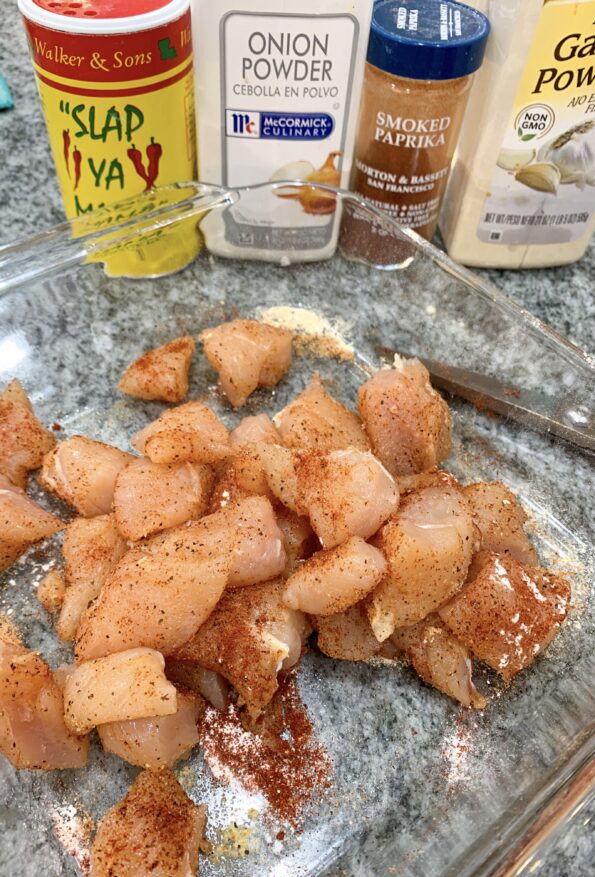 Directions:
Season the chicken tenders with Slap Ya Mama, Onion Powder, Garlic Powder and Slap Ya Mama.
Cut the chicken tenders into cubes. Set aside.
Spray a pan with Pam Spray.
Add the chicken tenders to the pan.
Broil the chicken at 500 degrees for about 6 – 8 minutes.
Put a pot of water boiling on the stove. Add a little olive oil and salt to the pot. Once the water is boiling add the Angel Hair Pasta. Cook according to package.
While the pasta and chicken is cooking. Cut the french bread into 4 – 5 thick pieces. Remove some of the inside of the bread. Leave one side closed to prevent leaking.
Brush the bread with melted butter.
Bake in the oven at 350 until the bread is browned at the top.
Once the chicken is finished set aside.
Drain noodles and set aside.
Add some butter to the pan. Once melted add the Alfredo Sauce. Stir on medium to low heat until hot. Stirring often.
Add shredded cheese to bread bowl once browned.
Toss in chicken into the Alfredo Sauce. Stir and reduce to low to medium heat.
Add desired amount of noodles to the bread bowl allowing some to overlap.
Ladle the Chicken alfredo across the top.
Finish with dry parsley flakes.
Enjoy.