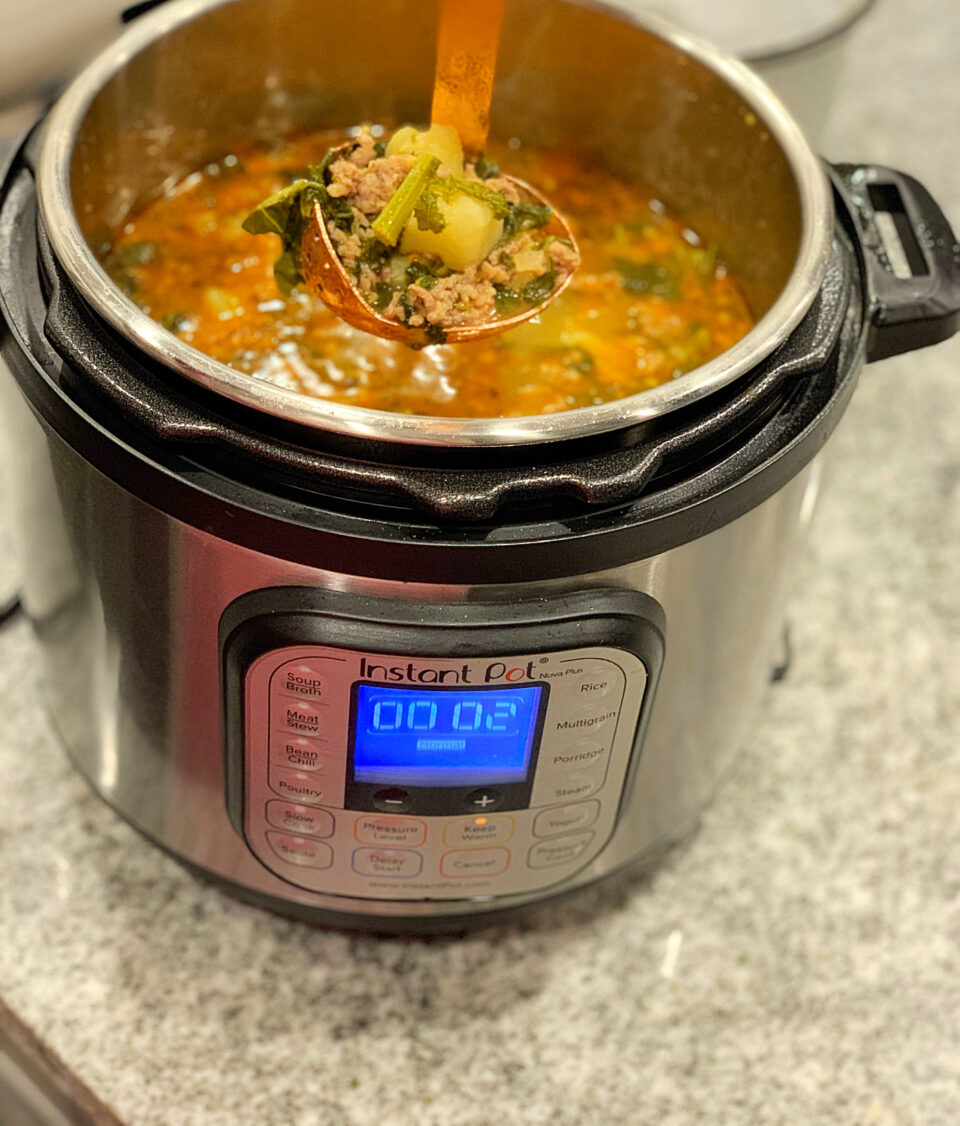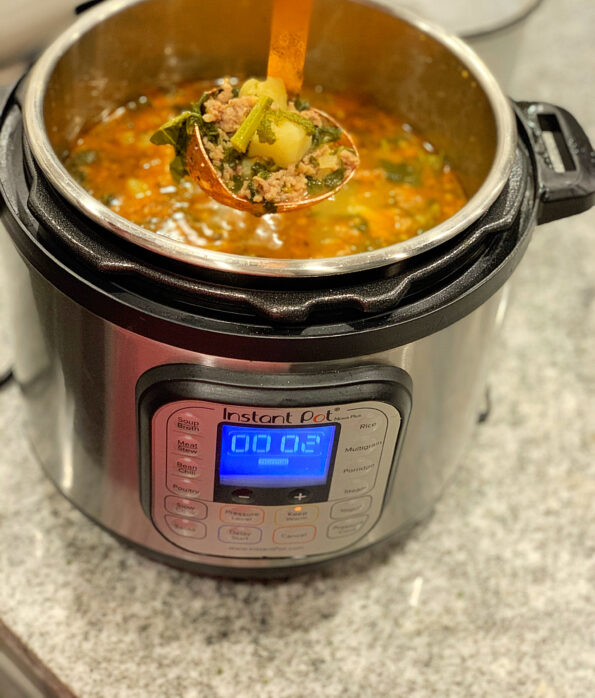 I purchased an Instant Pot months ago. I didn't have time to really use it but I finally made time to play around with it.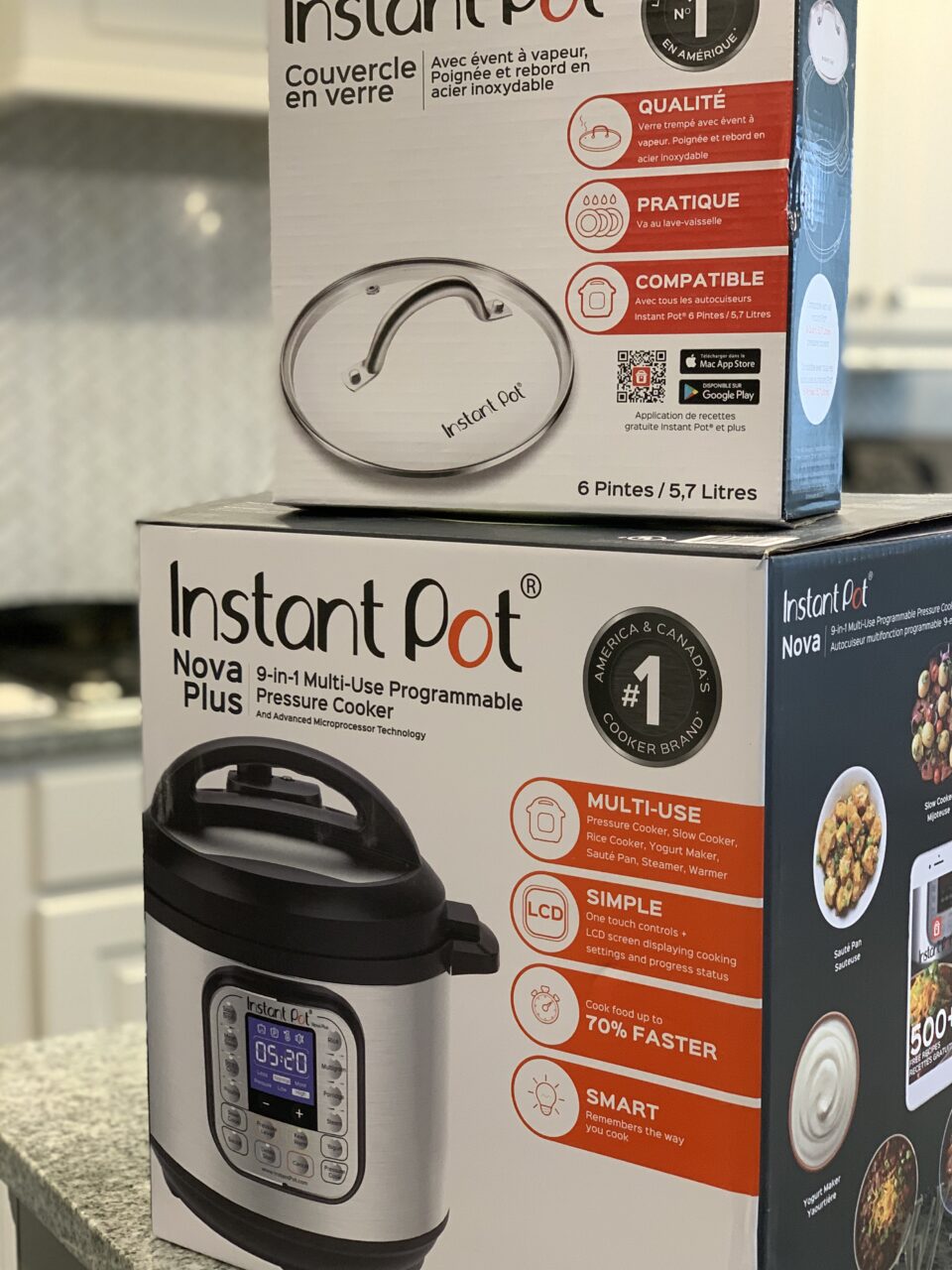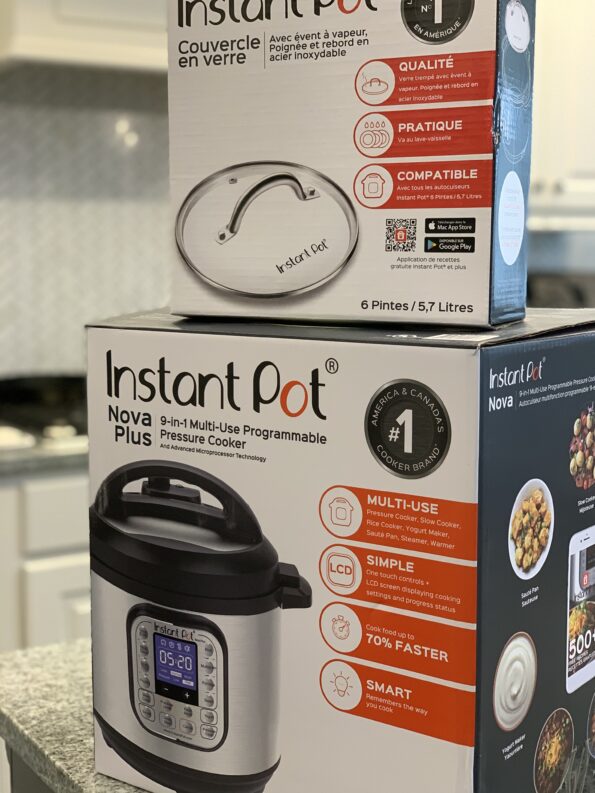 Instant Pot has been a popular item in 2019. I will elaborate more about my thoughts on the Instant Pot in another blog post.
Today's recipe is Instant Pot Italian Soup. 
Print Recipe
Instant Pot Italian Soup
Yum
Instant Pot is a popular item for many moms right now. I am creating my first recipe for the Instant Pot, Italian Soup.
Cook Time

25 - 30

minutes
Cook Time

25 - 30

minutes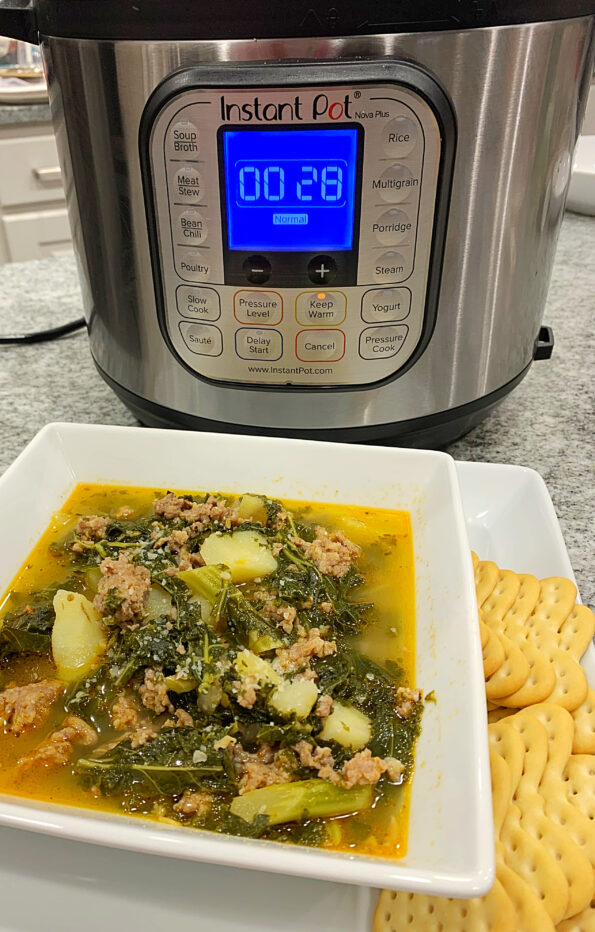 Ingredients:
Italian Sausage
Onion
Kale
Chicken Broth
Pepperidge Farm Crackers
Potatoes
Slap Ya mama
Grated Parmesan Cheese
Italian Herb Seasoning
Onion Powder
Garlic Powder
Smoked Paprika
Dry Parsley Flakes
Olive Oil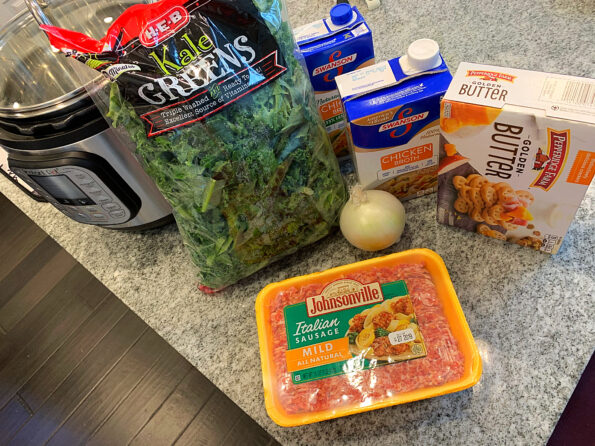 Directions:
Turn the Instant Pot on the Soup/Broth Setting.
Dice onions. Set aside.
Rinse and peel potatoes. Cube the potatoes. Season with slap ya mama.  Set aside.
Add Olive oil. Heat.
Saute the Italian sausage. When almost cook, add onions.
Once onions are cooked. Add Chicken broth.
Add spices, parsley, onion powder, garlic powder, smoked paprika and italian herb seasoning.
Add the clear lid if you have it. Cook for about 15 minutes for spices to merry.
Add Kale to the pot and stir. Replace lid for about 5 minutes. Stir.
Add potatoes. Stir. Replace lid and cook until potatoes are tender.
Taste the soup. Add additional slap ya mama or seasoning of choice if needed.
Serve soup in a bowl.
Top with Parmesan Grated Cheese.
Serve with Golden Butter Crackers.
Yum. Enjoy,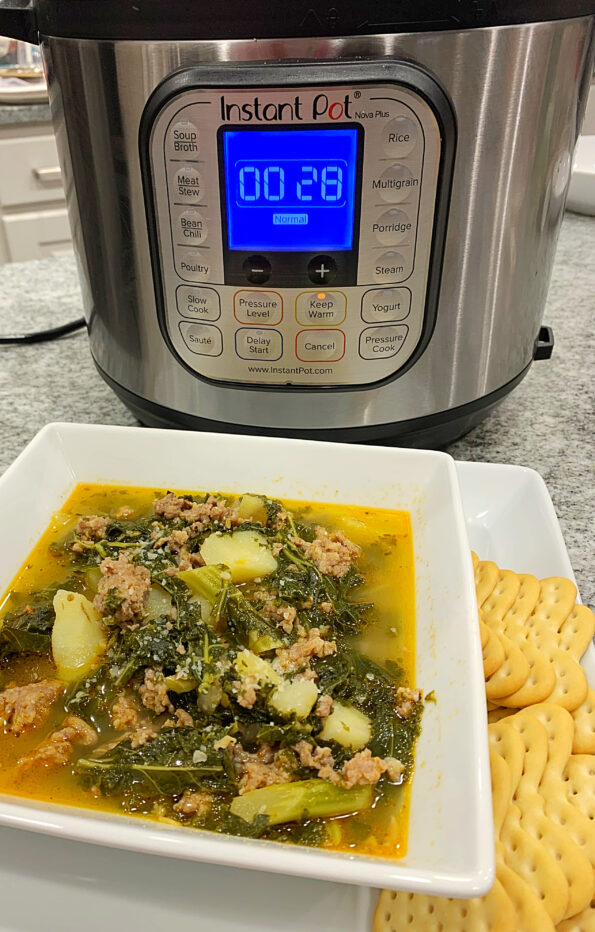 More Instant Pot recipes coming soon. IF you want to see me prepare a specific recipe for the Instant Pot, email me at dastylishfoodie@gmail.com.