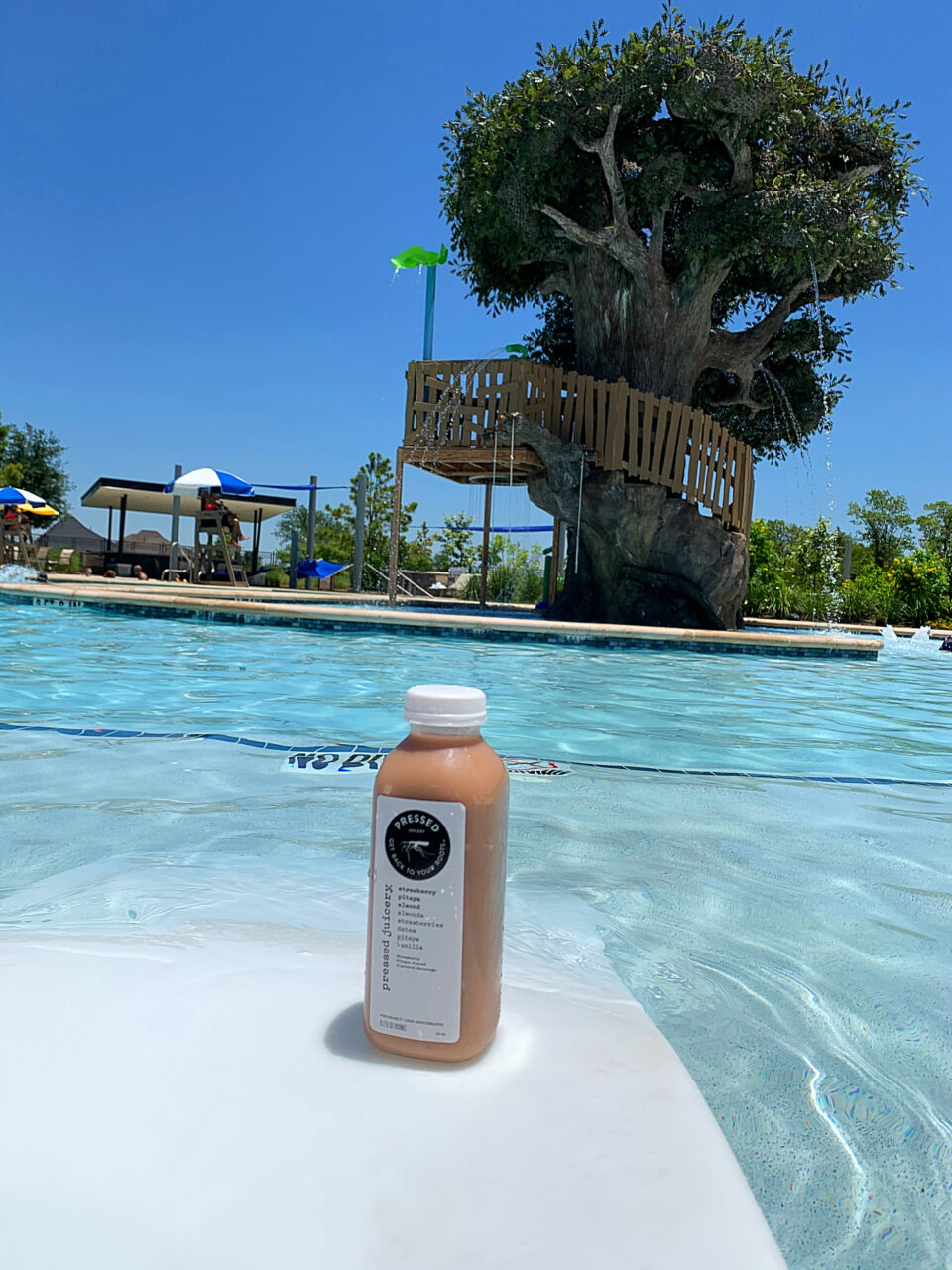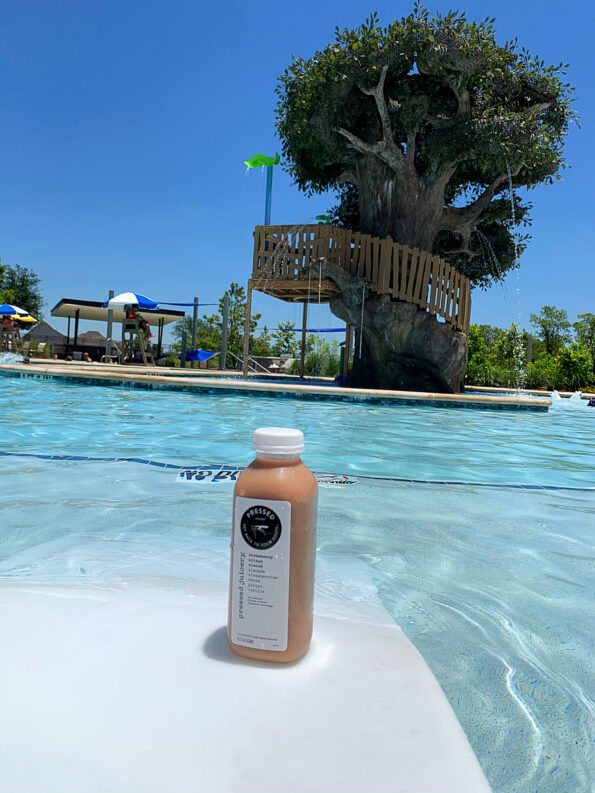 #SponsoredPost 
If you have been following me any length of time, you know that I am not a big breakfast eater. But I do love Smoothies. Next to Smoothies, I love Pressed Juice.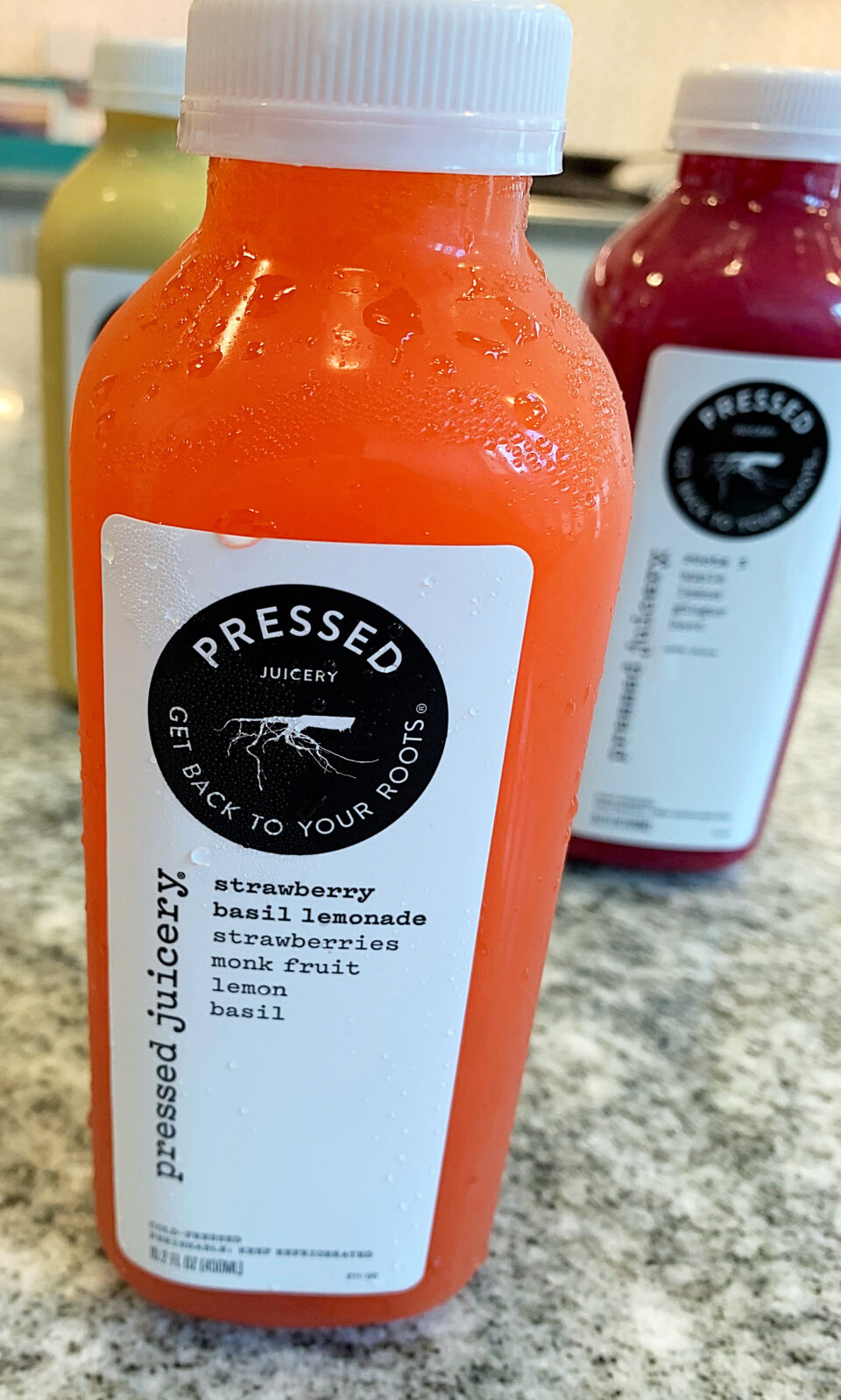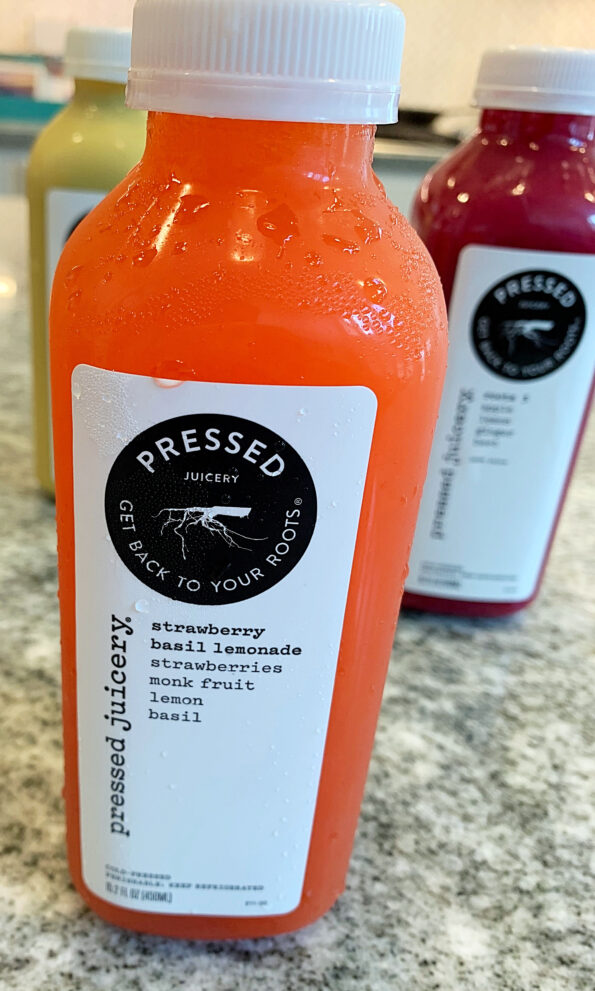 This brings me to my next featured item, Pressed Juicery.
"Pressed Juicery has set the standard for cold-pressed juice by abiding to a simple, guiding principle: nutrition should be delicious, affordable and accessible to everyone. Our farm-to-bottle promise provides millions of customers with healthy juice sourced from California's Central Valley. 
Pressed Juicery's mission is to make high nutrition a realistic option for everyone".
"We start with whole fruits and vegetables and use a cold-press process to extract every last drop of goodness – no heat keeps your nutrients intact.
Make high nutrition a realistic option for all – each bottle of juice contains 1-4 lbs. of fresh vitamin- and mineral-rich produce.
We juice our ingredients almost immediately for superior taste and the highest amount of nutrients, vitamins and antioxidants".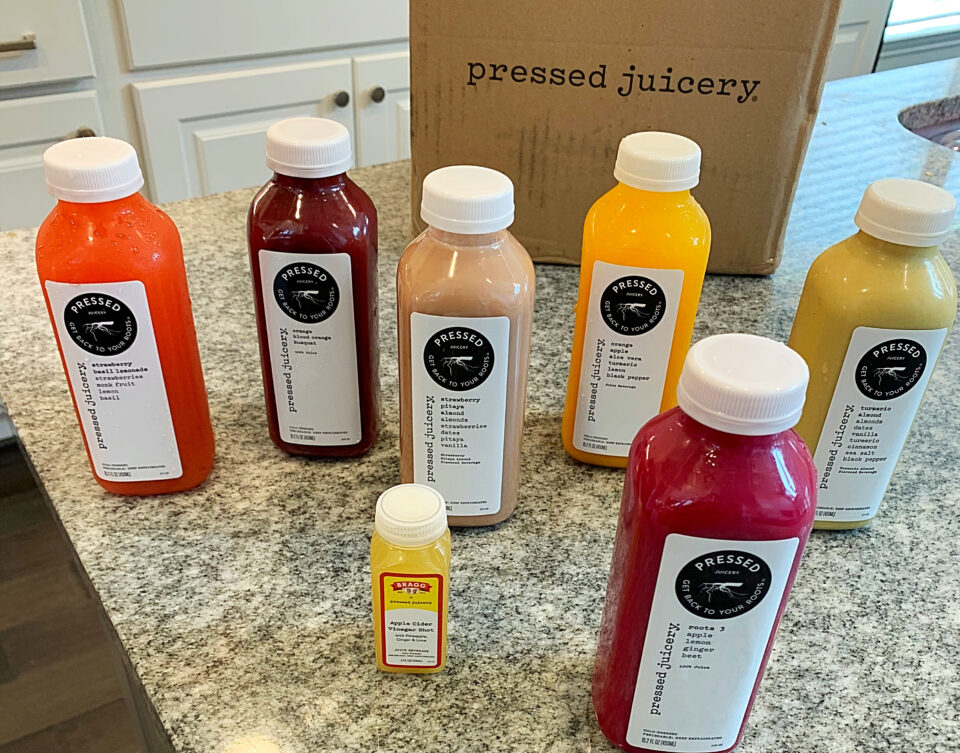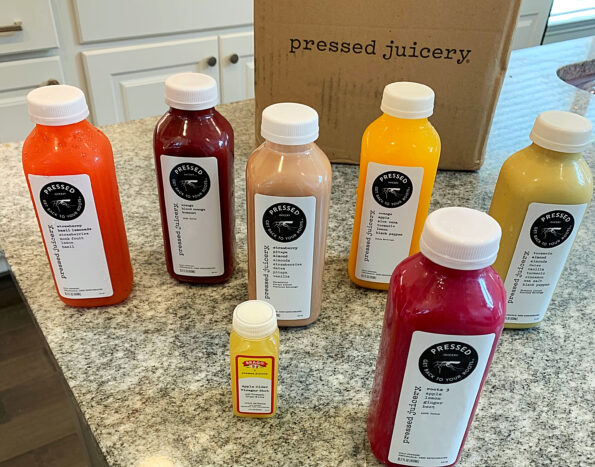 Here are some of the items that I tried:
Apple Beet Juice
Strawberry Basil Lemonade
Orange Turmeric Lemon Juice
Turmeric Almond
Blood Orange Kumquat Juice
Strawberry Pitaya Almond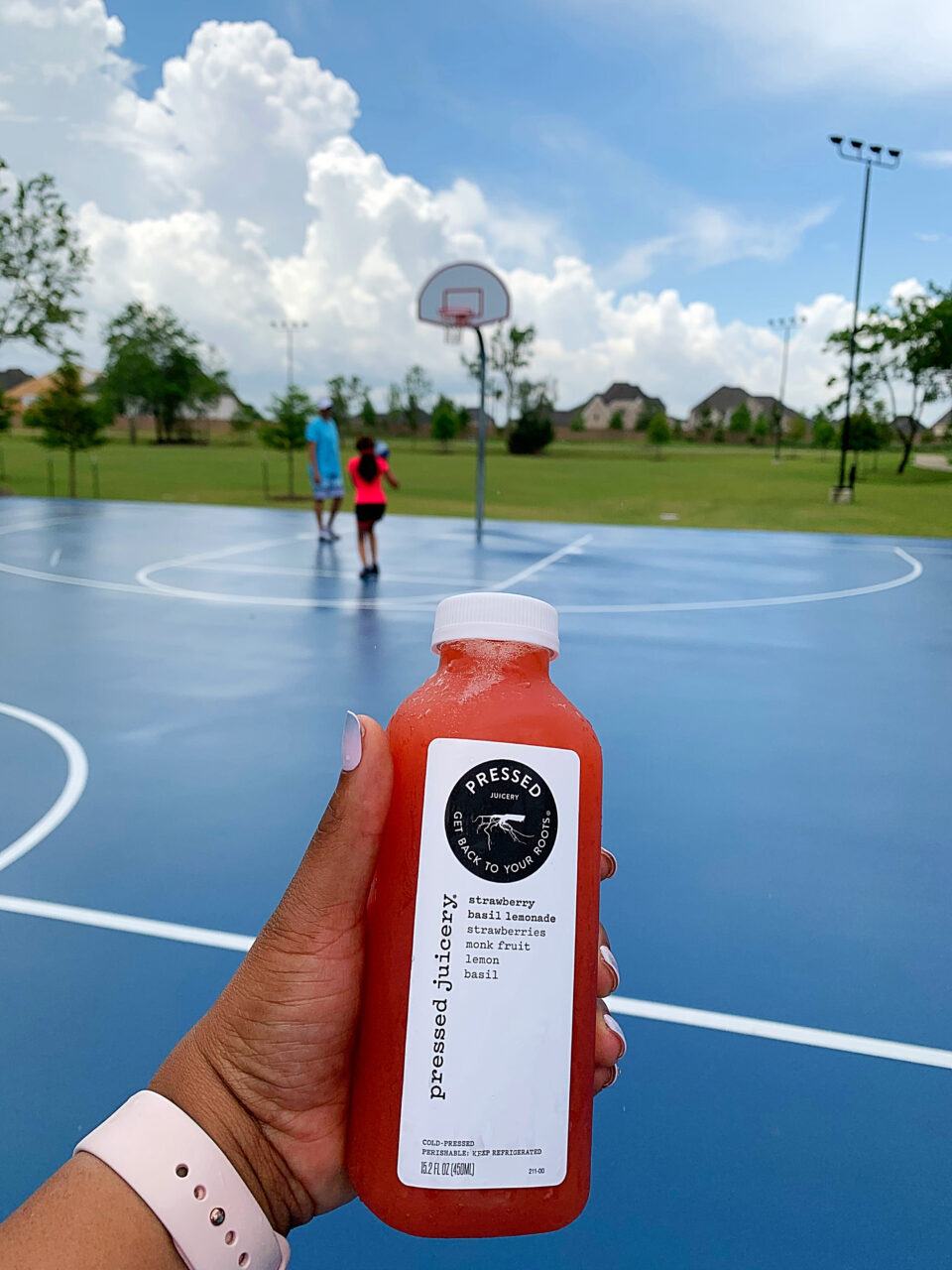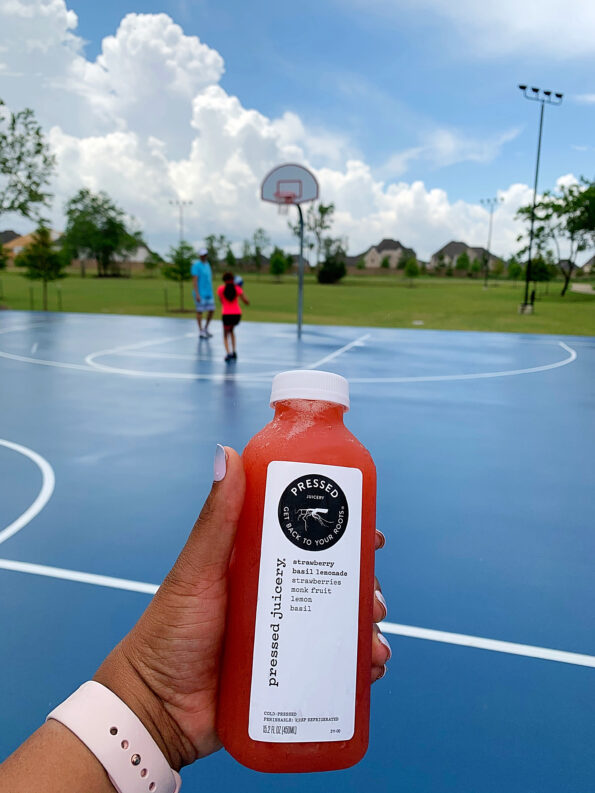 The Strawberry Basil Lemonade is a refreshing & light combination of fruity strawberries & a light touch of herbaceous basil.
This one was one of my favorite.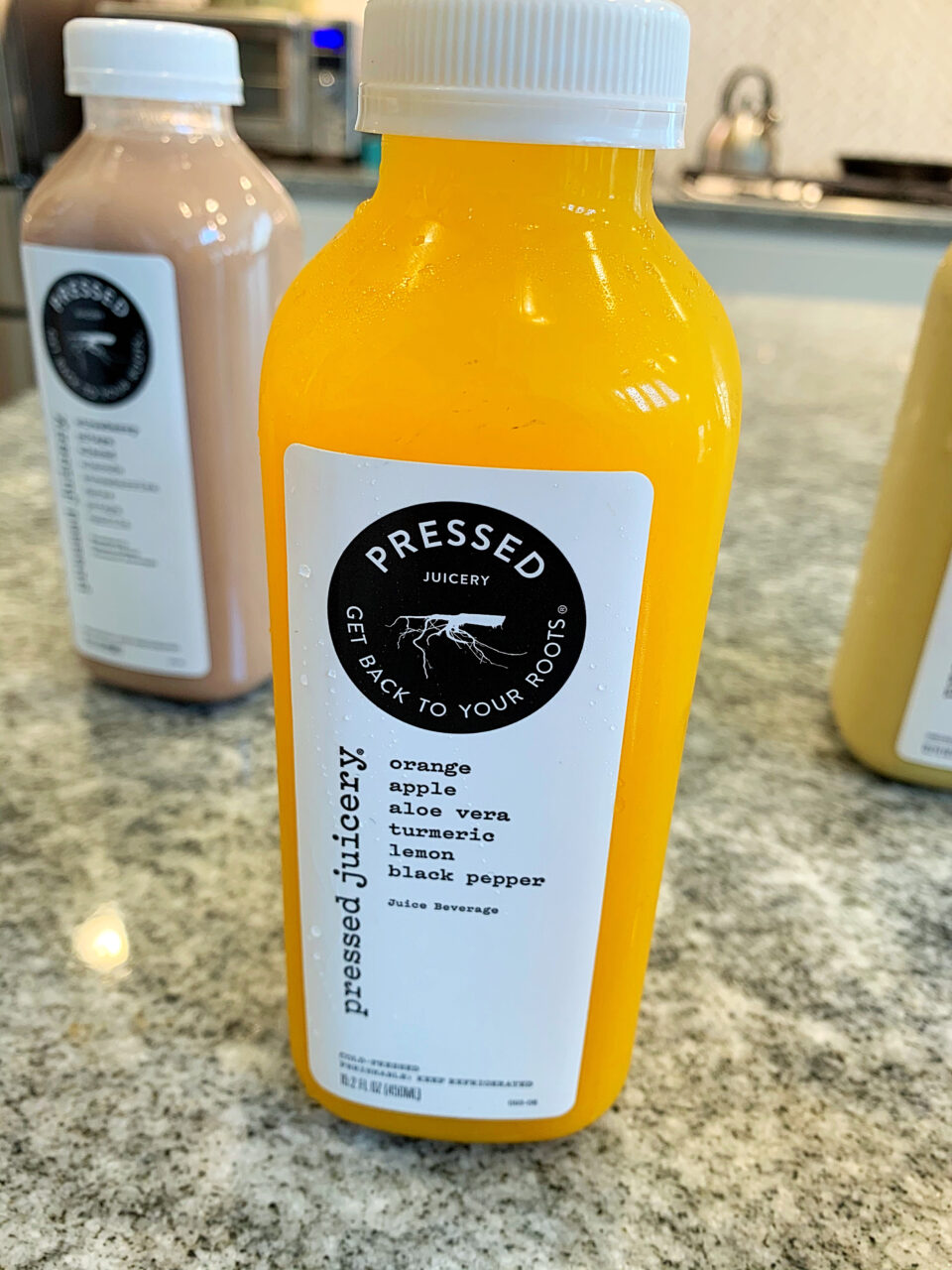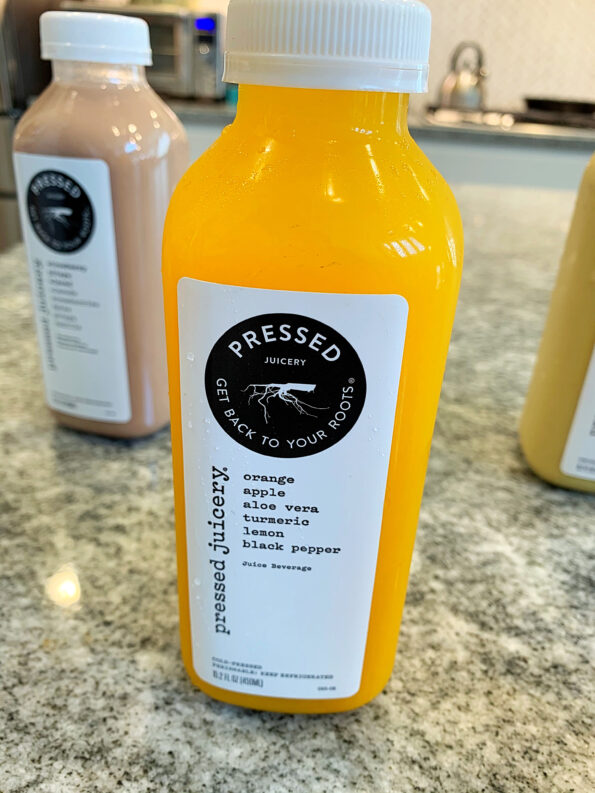 The Orange Turmeric Apple Lemon Juice is like an elevated Orange Juice? With apples, Aloe Vera, turmeric, lemon & black pepper! The turmeric is specifically from Fiji for the perfect vibrant color.
I created a yummy smoothie with this one. A Orange banana Smoothie. So good.
Print Recipe
Orange Smoothie with Pressed Juicery
Yum
I upgraded my pressed juice to a creamy smoothie with this easy smoothie.
The Strawberry Pitaya Almond is made with Almonds, Strawberries, Dates, Pitaya and Vanilla. A creamy drink.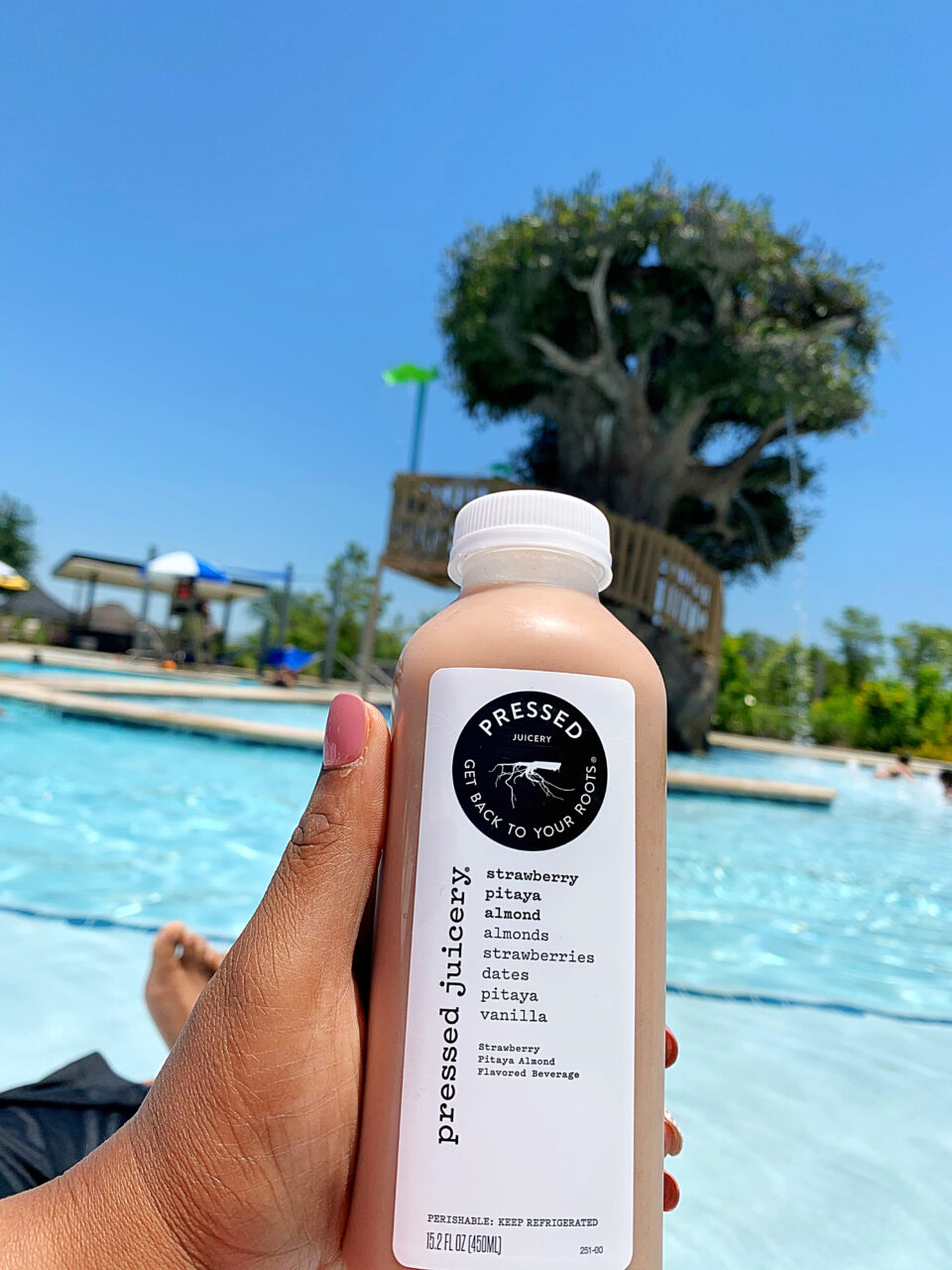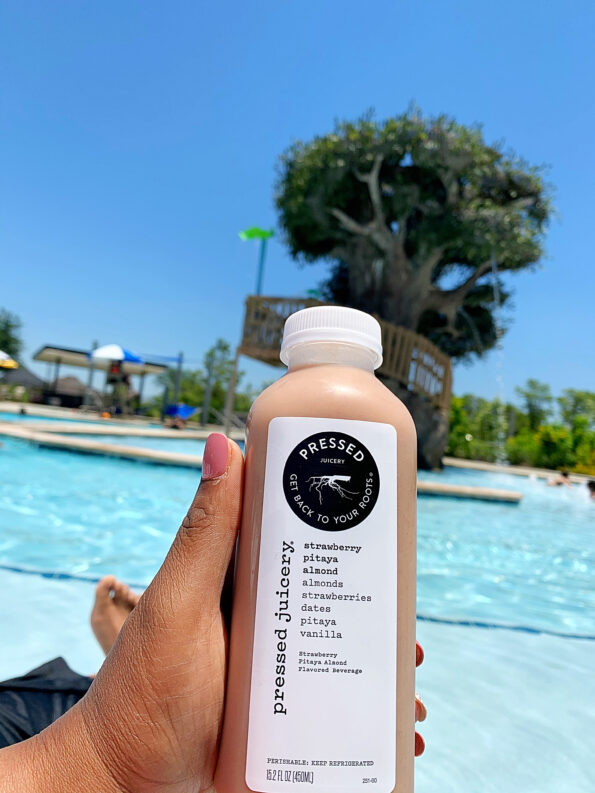 A great pool side option.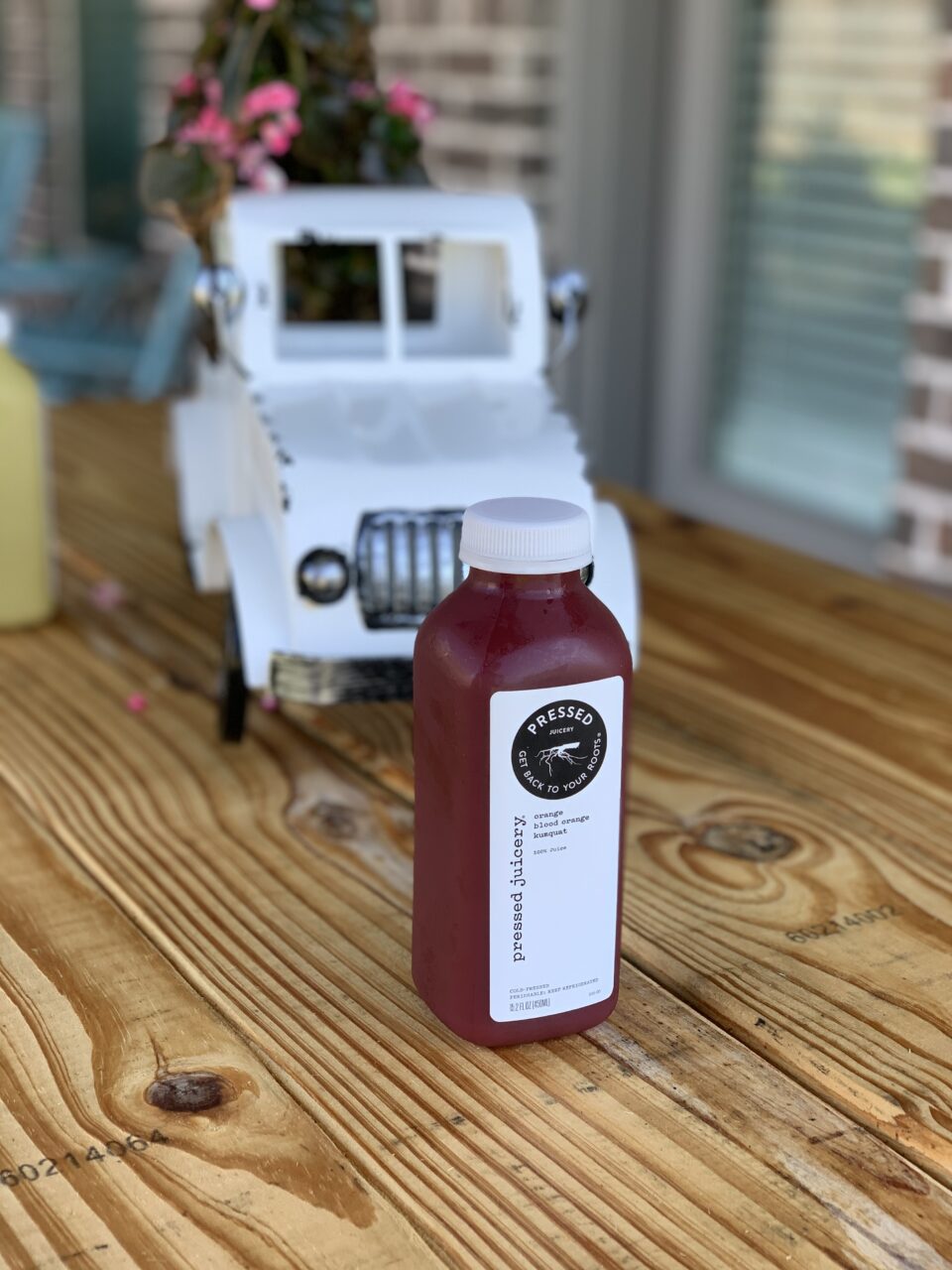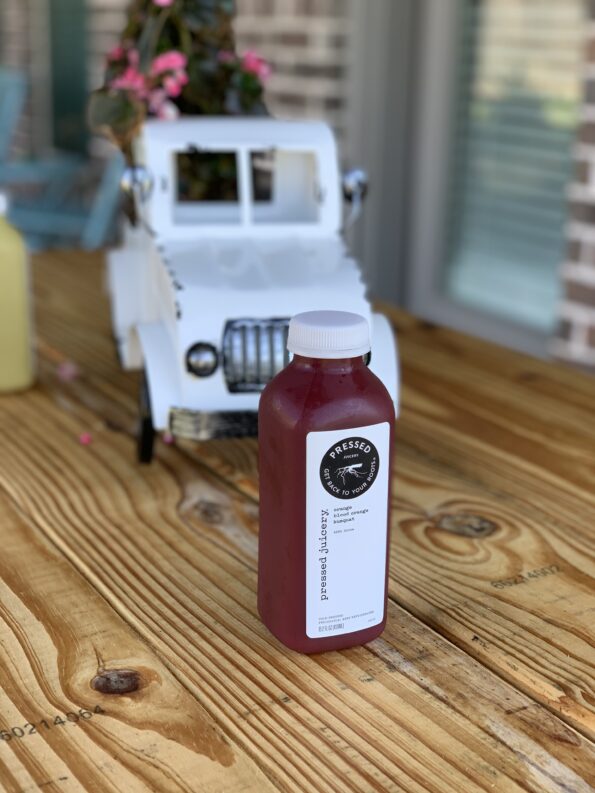 The Blood Orange Kumquat included oranges, blood oranges and kumquat. Another one that I really loved.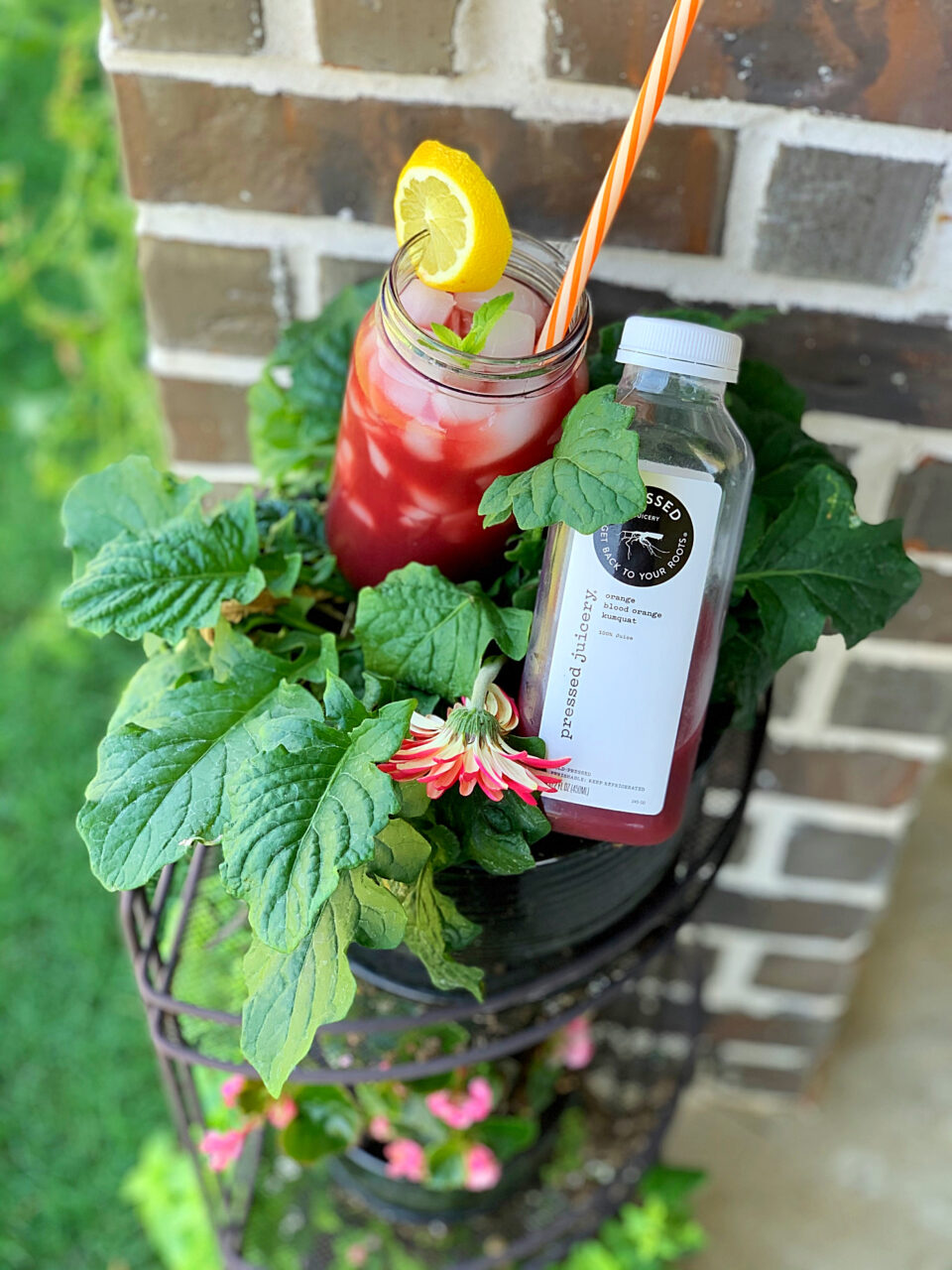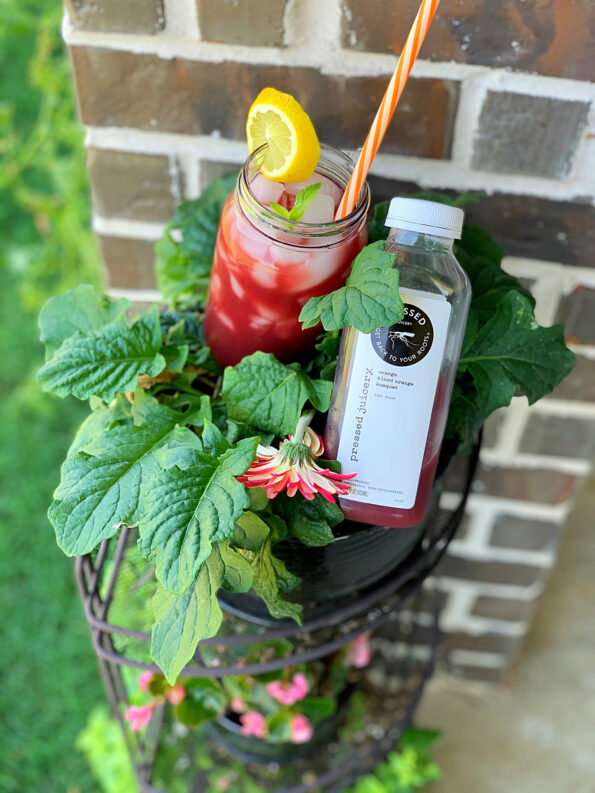 I even fancied up my drink. Yummy.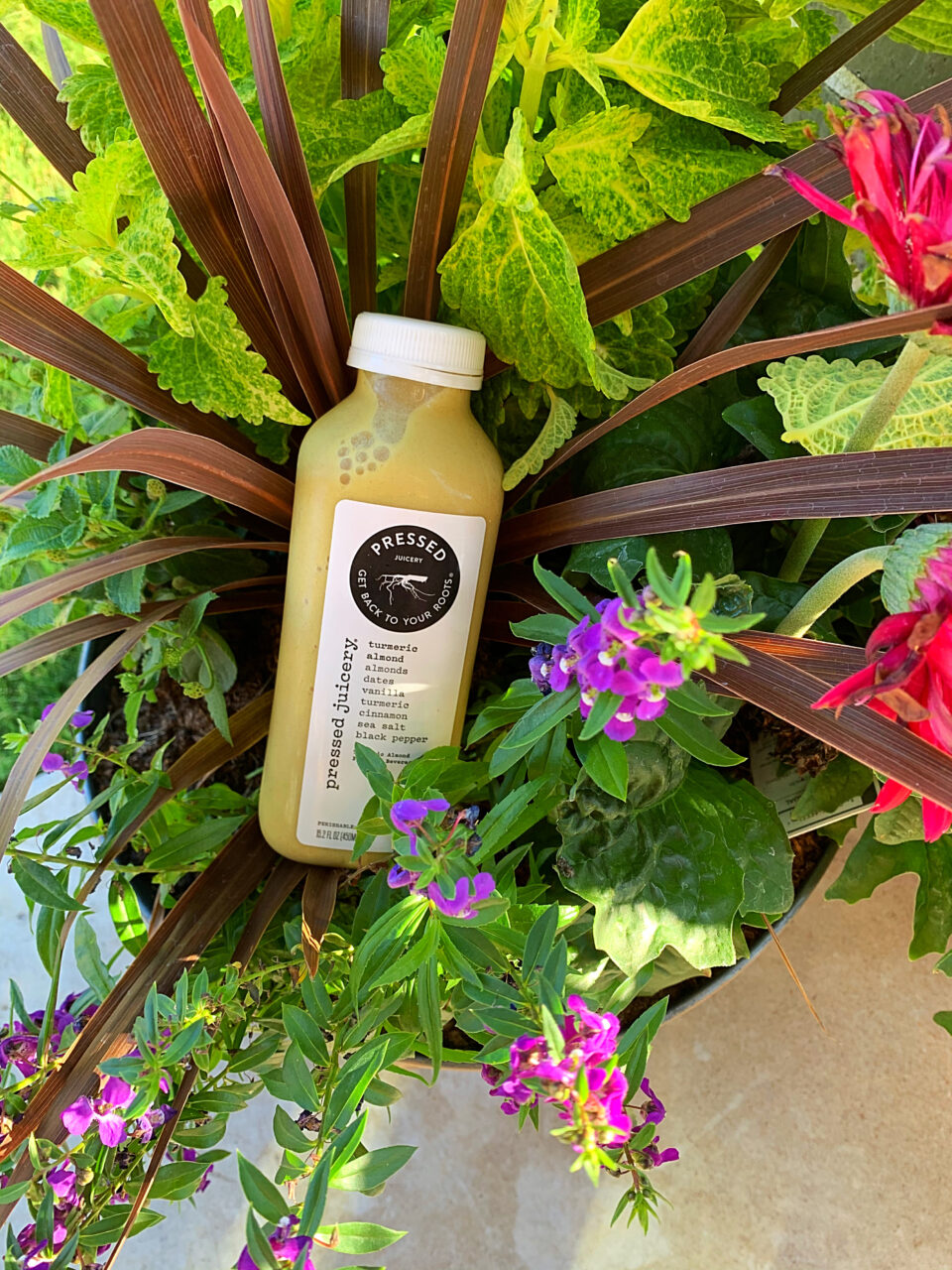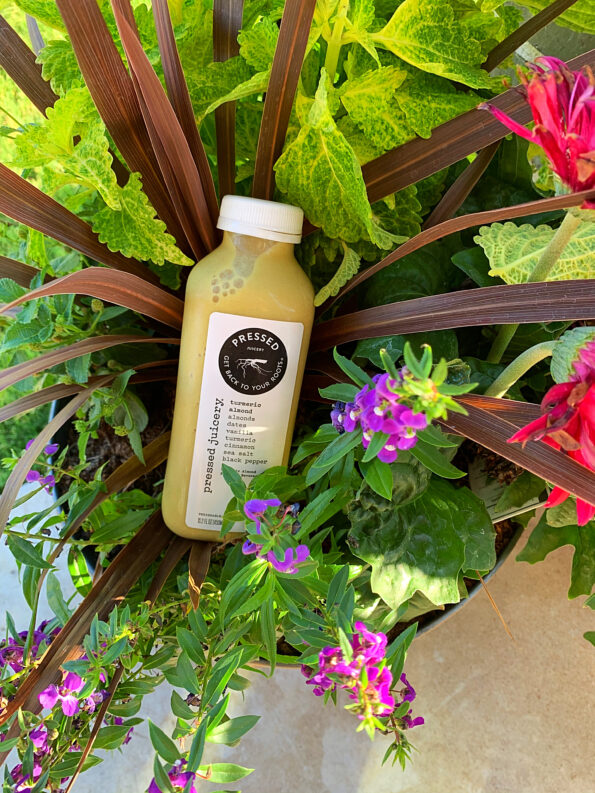 The Turmeric Almond  is made up of Almonds, Dates, Vanilla, Turmeric, Cinnamon, Sea Salt and Black Pepper.
This one was different, but the flavors balanced together well.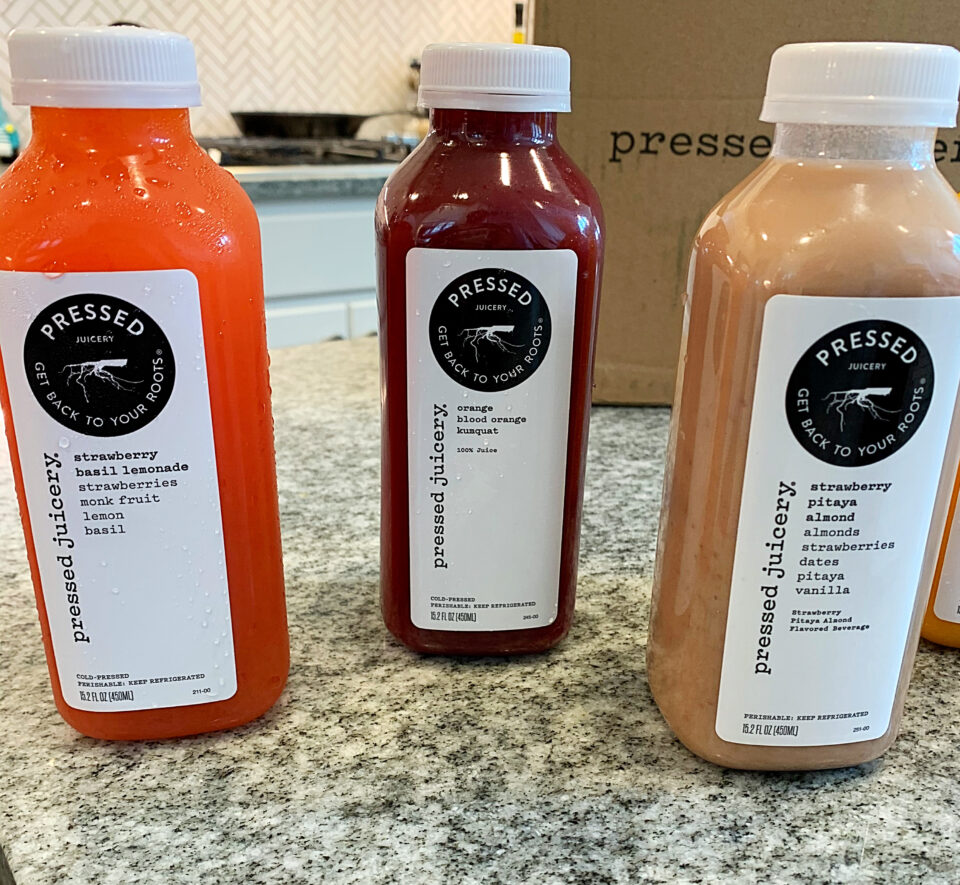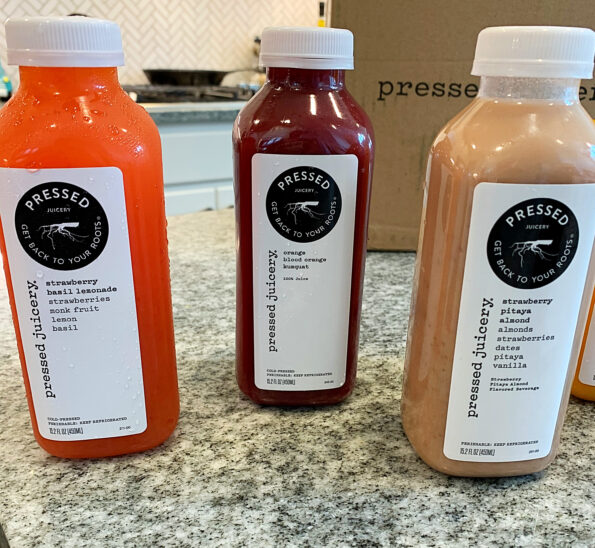 Pressed Juicery also has plant-based soft serves, and power-packed shots.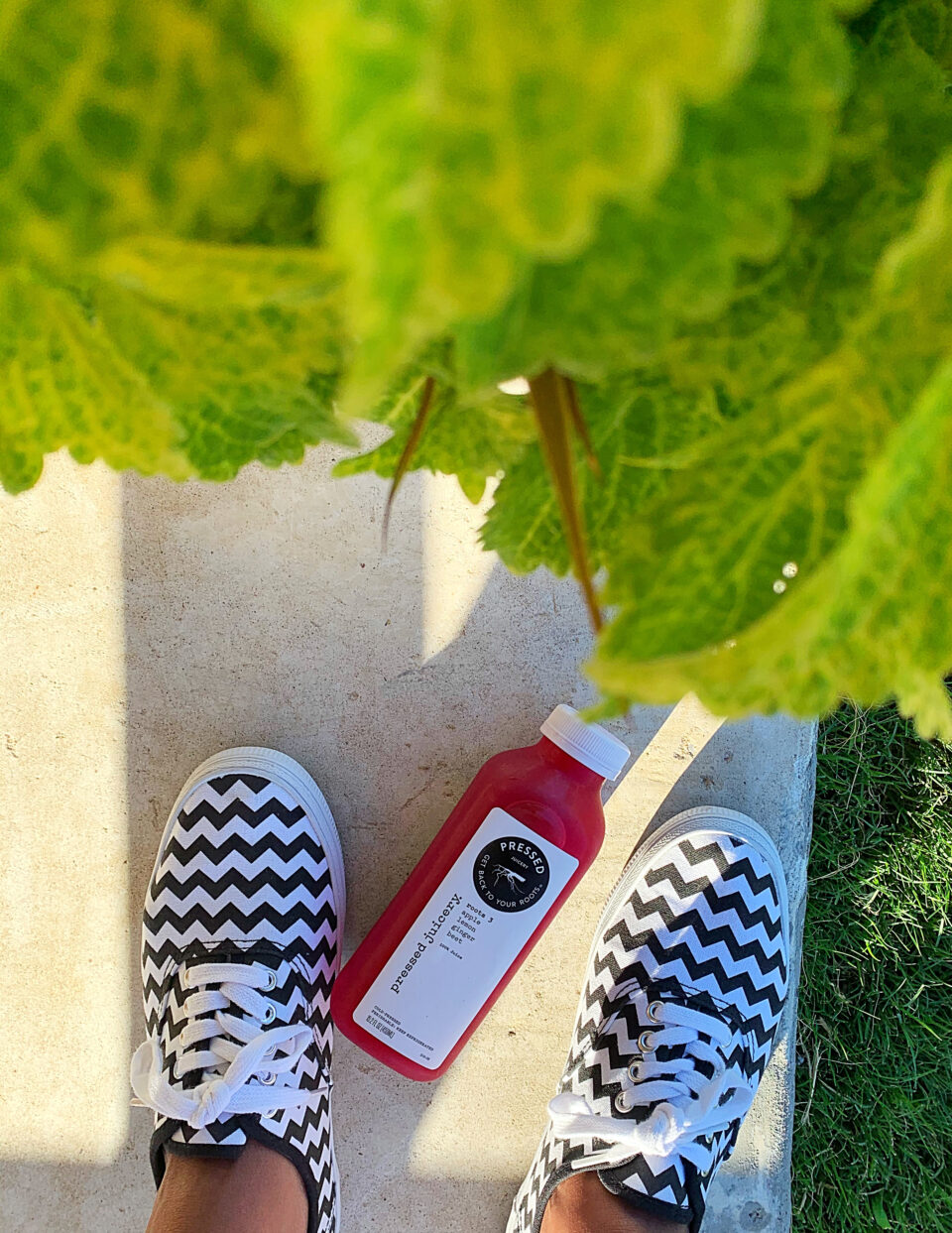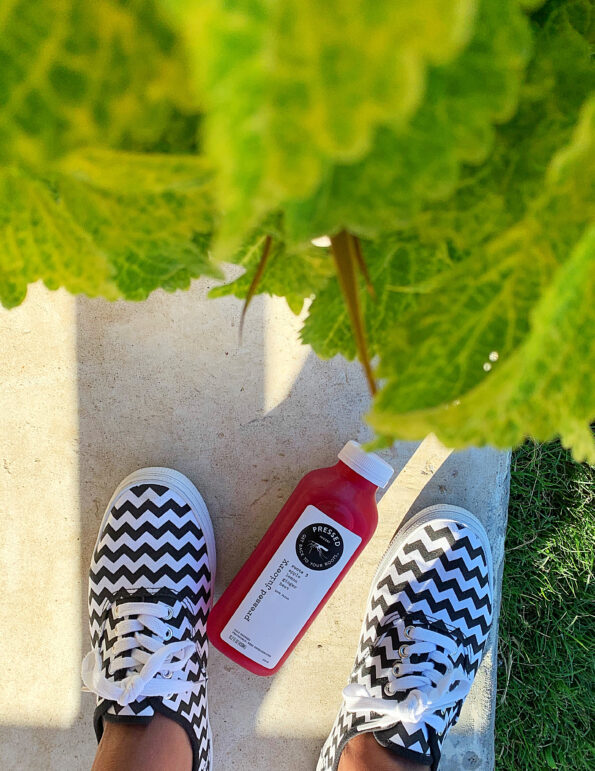 For more information or to order from Pressed Juicery visit their website http://:https://pressedjuicery.com/discount/ROOTS-FOODIE-10?uid=185&oid=1224&affid=267