French toast is one of my favorite breakfast dishes. I created a recipe for a company that we absolutely loved and I couldn't wait to share it.
Strawberry French Toast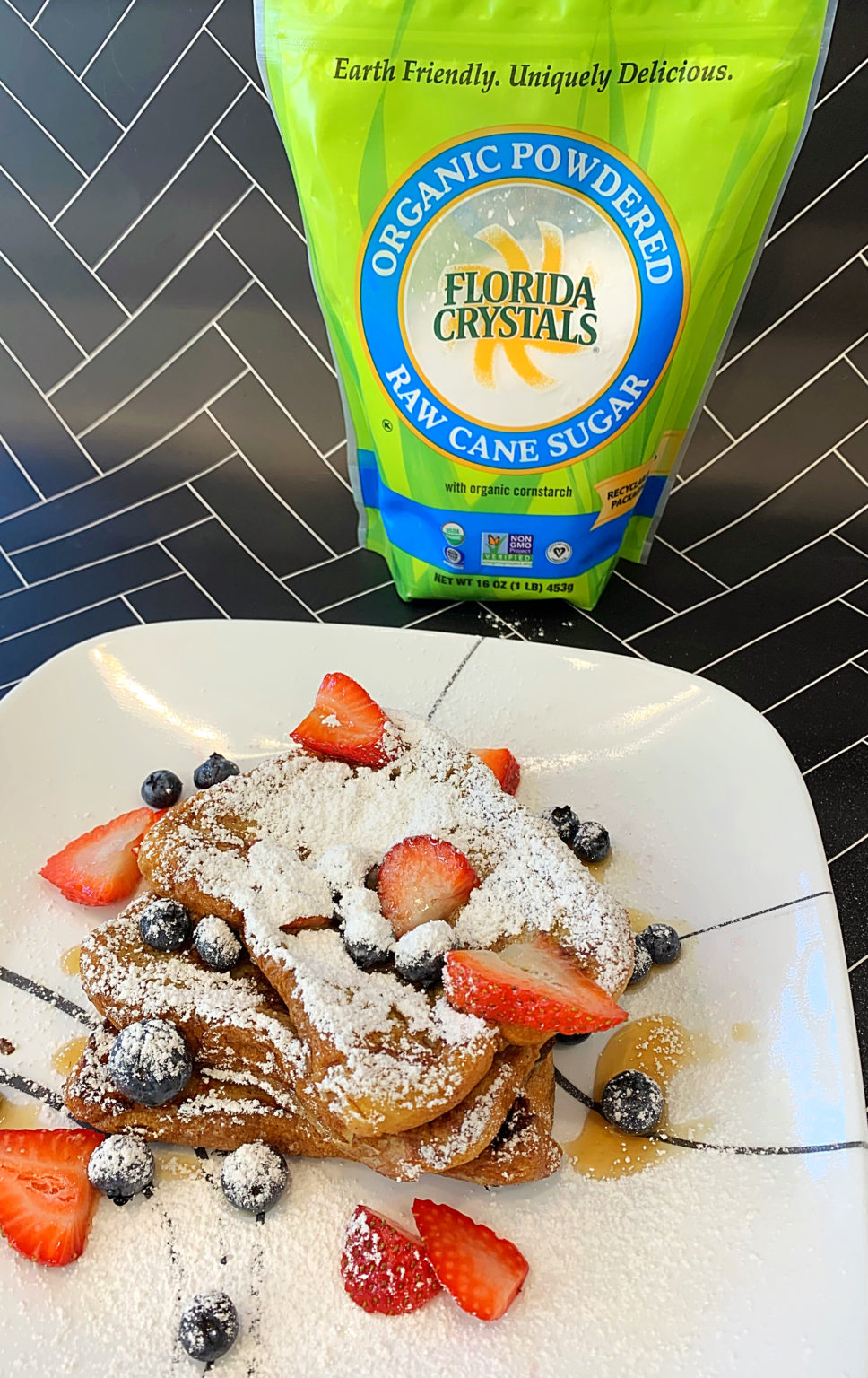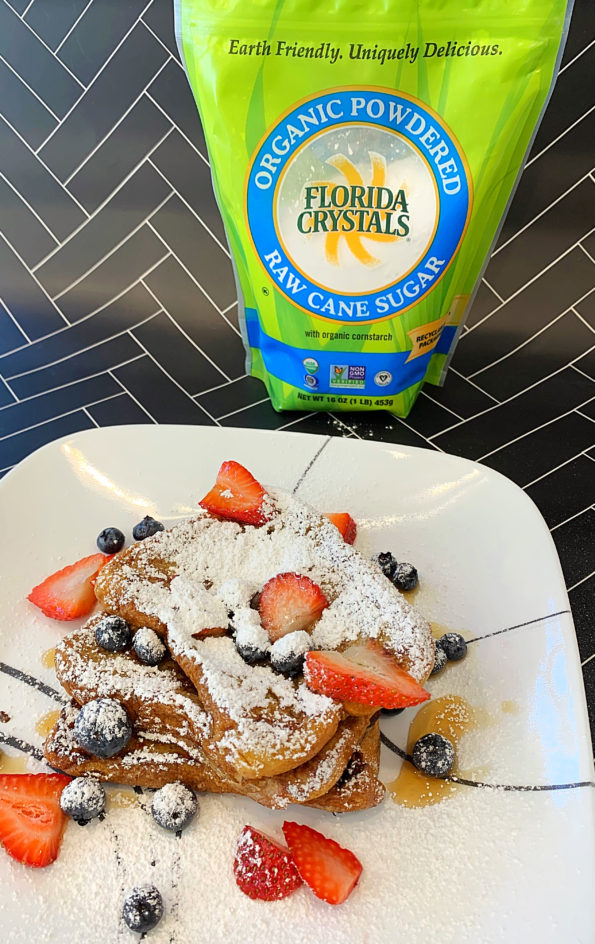 Print Recipe
Strawberry French Toast
Yum
My fave breakfast on a plate, but with a twist. This Strawberry French toast was delicious.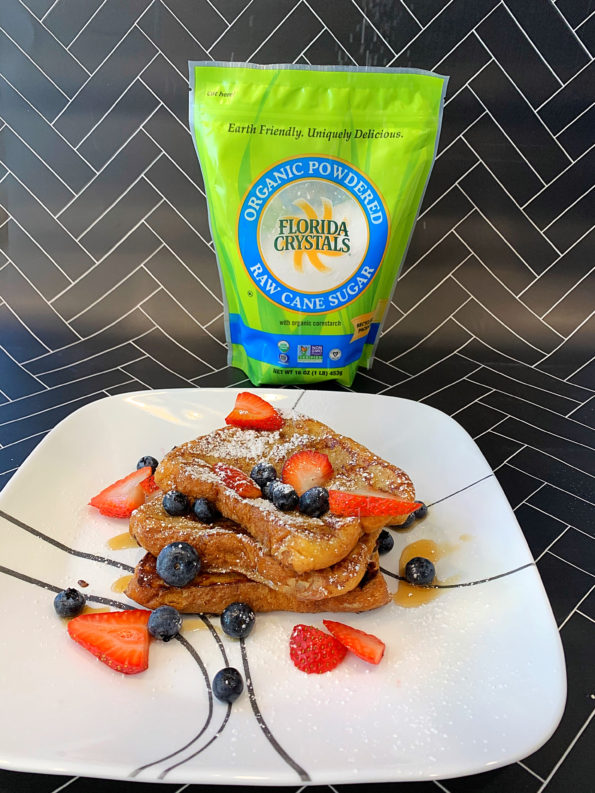 Ingredients:
Pam Spray
Butter
Eggs
Brioche Loaf Bread
Strawberry Lifeway Kefir milk or strawberry milk
Cinnamon
Nutmeg
Strawberry Extract
Florida Crystals Organic Raw Cane Sugar
Florida Crystals Organic Powdered Raw Cane Sugar
Maple Syrup
Fresh Strawberries
Fresh Blueberries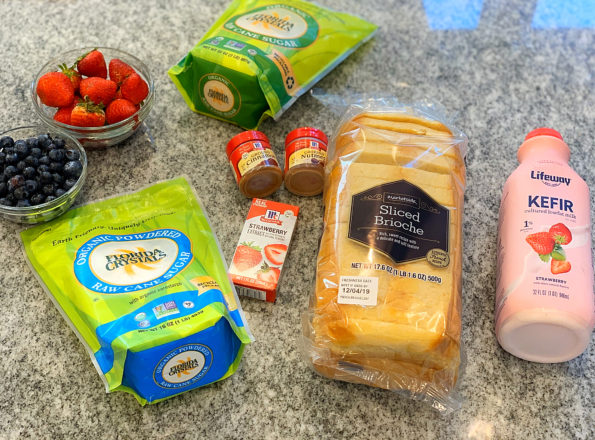 Directions:
Rinse blueberries and set aside.
Rinse strawberries and slice strawberries.
Beat the eggs.
Add the cinnamon, nutmeg, organic raw cane sugar and strawberry milk. Beat.
Dip the bread on both sides in the mixture.
Spray with Pam and add butter.
Cook bread on both sides.
Plate the French toast. Three slices of bread, drizzle with maple syrup, fresh fruit and powdered sugar. Enjoy!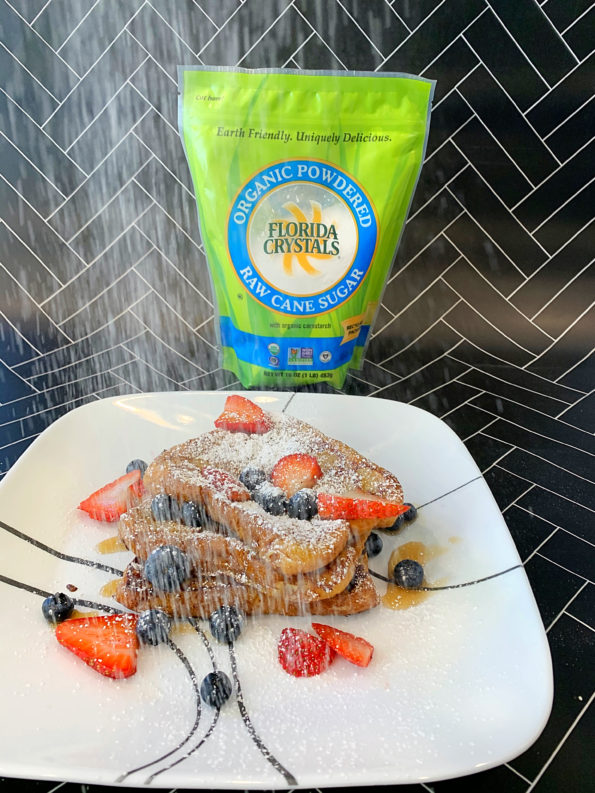 Here is a link to the different products that Florida Crystals offers: https://www.floridacrystals.com/products?utm_source=Blogger%20Challenge&utm_medium=influencer&utm_campaign=Influencer%202019
In addition, also the backstory, products and recipes etc.: http://www.floridacrystals.com?utm_source=Blogger%20Challenge&utm_medium=influencer&utm_campaign=Influencer%202019