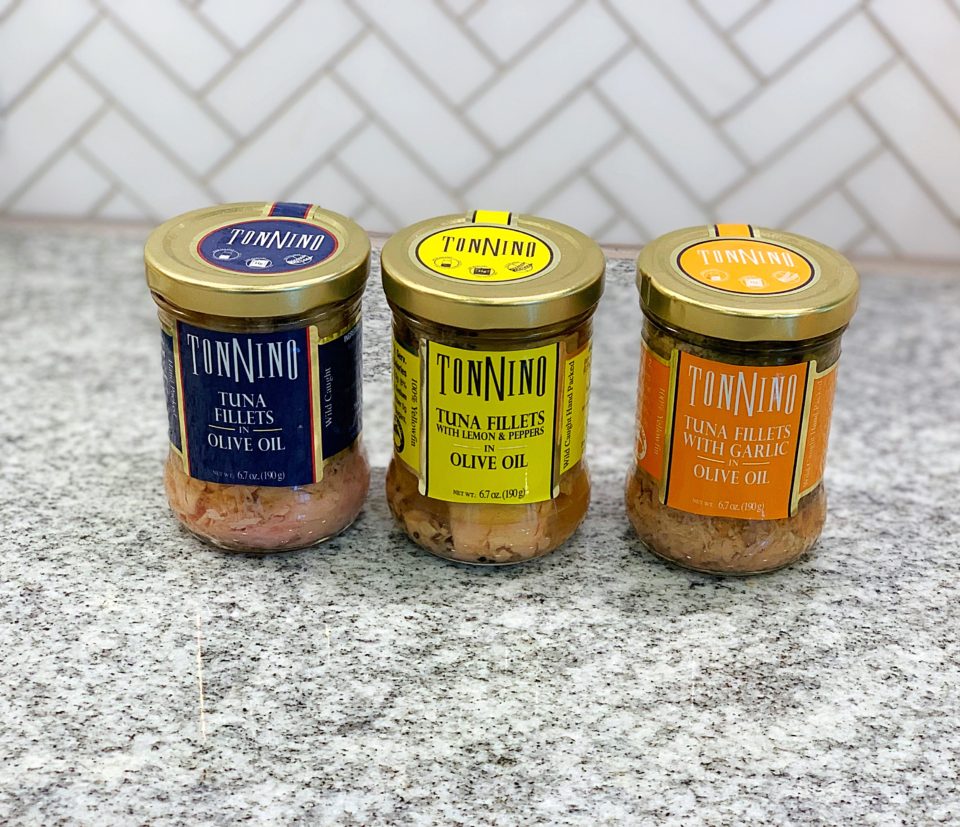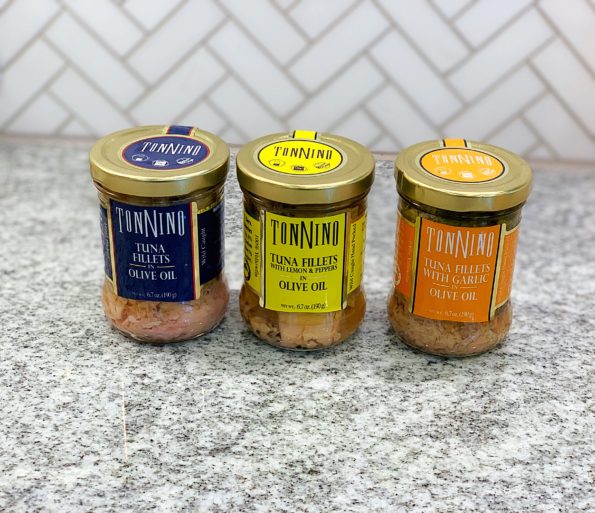 Sponsored Post
"Tonnino is Tempting Your Taste with gourmet tuna fillets made from 100% yellowfin tuna. Our tuna is low-mercury, dolphin safe, wild-caught and available in eight delicious flavors made from high quality, Mediterranean-inspired ingredients.
You can find Tonnino Tuna at Whole Foods, Tom Thumbs, Randall's, Publix, Bristol Farms, Fresh Market and more. Head to our website to find a store near you"!
I created a recipe with the TonNino Tuna, a Tuna Stack. Everyone can't afford Fresh Tuna so I thought instead of fresh tuna why not try this flavorful tuna by Tonnino. Tonnino has great products that doesn't sacrifice flavor.
Tonnino has Tuna Ventresca, Tuna Fillets in Olive Oil, Tuna Fillets with Jalapeno in Olive Oil and much more.
This recipe is simple. Allowing you to enjoy a Tuna stack with simple ingredients. It's so easy anyone can do it. Check out this Simply Better Tuna Recipes.
Step up your Foodie game.
Print Recipe
Stacking Tuna with TonNino
Yum
A tuna stack that can be made right at home with Tuna from Tonnino.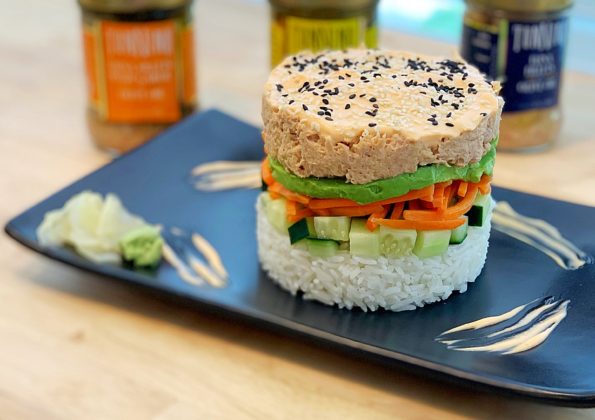 Stacking Tuna with TonNino
Ingredients:
Jasmine Rice
Black Sesame Seeds
White Sesame Seeds
Spicy Mayo
Rice Vinegar
Tuna with Olive Oil
Avocado
Shredded Carrots
Diced Cucumbers
Chipotle Mayo
Wasabi
Gari (Japanese pickled ginger)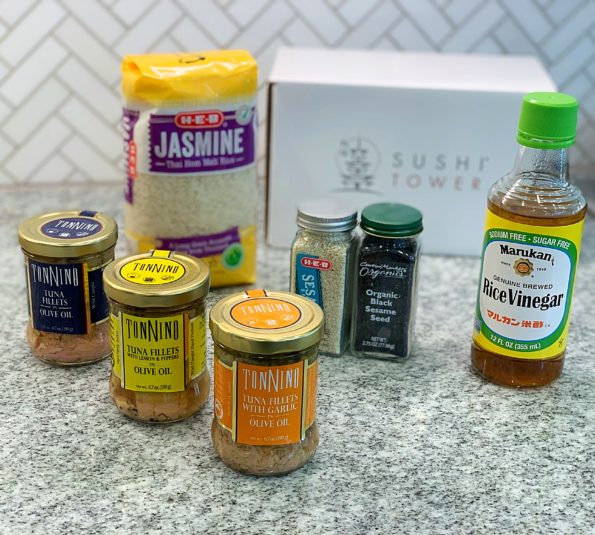 Directions:
Cook Jasmine Rice according to the package.
Drain Tuna.
Add Tuna to a bowl.
Smash Tuna with the back of a fork or leave whole.
Mix 2 tbsp. of chipotle mayo. Enough to taste.
Pinch of salt and pepper.
Once rice is cook add to a bowl too cool.
Add 3 Splashes of Rice Vinegar to rice. Stir and Set aside.
Dice the cucumbers. Set aside.
Peel and slice the avocado. Set aside.
Begin building the Sushi Stack.
Place sushi ring or heightened ring on a plate.
Add Rice at the bottom. A layer of rice. About 1 inch thick.
Add a layer of cucumbers.
Add a layer of carrots.
Add sliced avocado.
Add Tuna about an inch thick.
Gently spread the spicy mayo on top with the back of a spoon. Generously.
Top with black and white sesame seeds.
Garnish plate with Wasabi, Gari and Spicy Mayo swoop. Here is a little nugget, all these things can be found in the sushi section of your grocery store in small quantities.
Remove Sushi Stack Ring. Here is the link to the Ring https://www.amazon.com/Original-Sushi-Tower-Kit-Stainless/dp/B06X1BN53J/ref=sr_1_3?keywords=sushi+stack&qid=1562519297&s=gateway&sr=8-3
Enjoy.