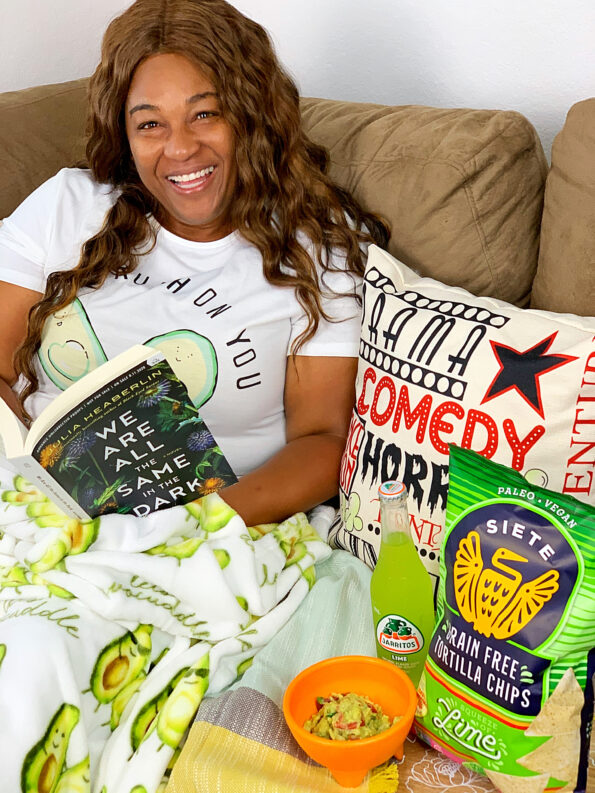 #Gifted
I love books. From devotional to self-help, spiritual insight books, humor, parenting, marriage, relationships, comedy, but I also love a good thriller.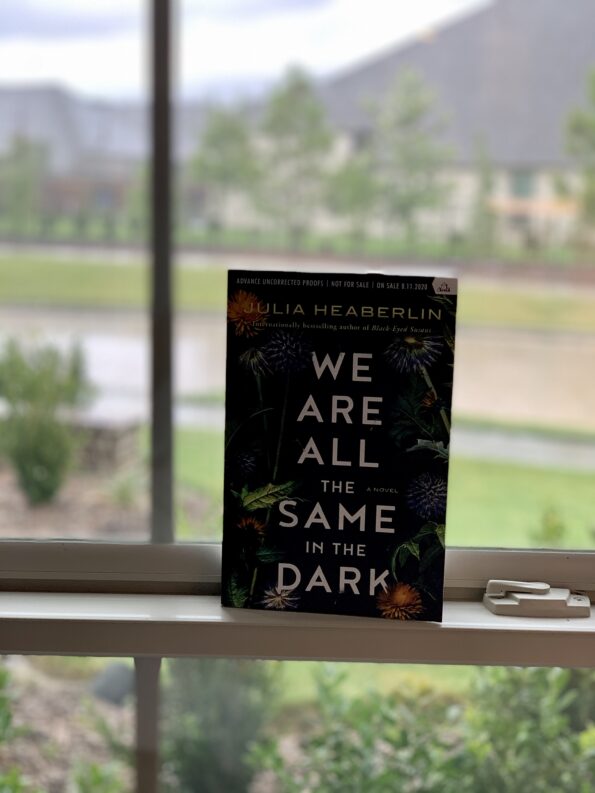 We Are All the Same in the Dark is just that, a thriller. I was gifted an early release copy of this book to read. I have started reading the book and it's really good so far, you will have to wait to see my full thoughts.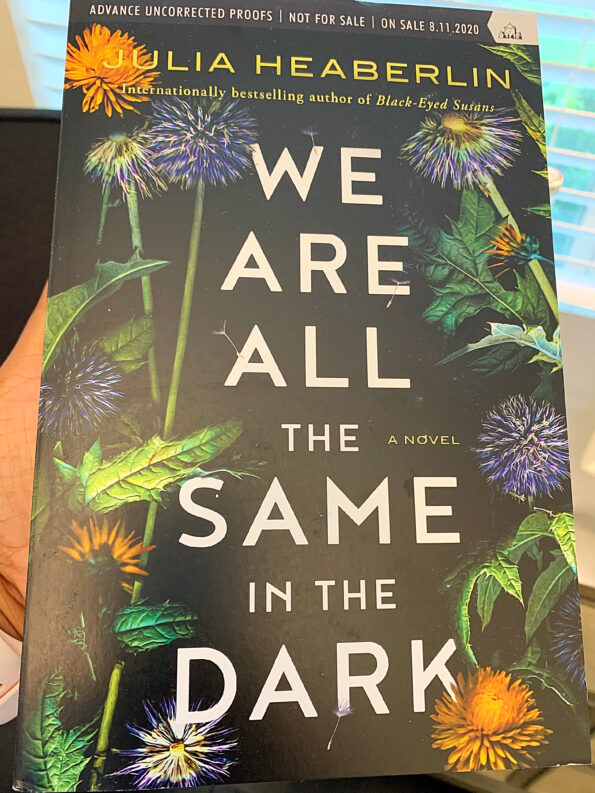 "The discovery of a girl abandoned by the side of the road threatens to unearth the long-buried secrets of a Texas town's legendary cold case in this superb, atmospheric novel from the internationally bestselling author of Black-Eyed Susans.
"If you only read one thriller this year, let it be this one. Psychologically absorbing, original and atmospheric. I could not turn the pages fast enough."—Elin Hilderbrand, #1 New York Times bestselling author of 28 Summers
It's been a decade since Trumanell Branson disappeared, leaving only a bloody handprint behind. Her pretty face still hangs like a watchful queen on the posters on the walls of the town's Baptist church, the police station, and in the high school. They all promise the same thing: We will find you. Meanwhile, her brother, Wyatt, lives as a pariah in the desolation of the old family house, cleared of wrongdoing by the police but tried and sentenced in the court of public opinion and in a new documentary about the crime.
When Wyatt finds a lost girl dumped in a field of dandelions, making silent wishes, he believes she is a sign. The town's youngest cop, Odette Tucker, believes she is a catalyst that will ignite a seething town still waiting for its own missing girl to come home. But Odette can't look away. She shares a wound that won't close with the mute, one-eyed mystery girl. And she is haunted by her own history with the missing Tru.
Desperate to solve both cases, Odette fights to save the lost girl in the present and to dig up the shocking truth about a fateful night in the past—the night her friend disappeared, the night that inspired her to become a cop, the night that wrote them all a role in the town's dark, violent mythology.
In this twisty psychological thriller, Julia Heaberlin paints unforgettable portraits of a woman and a girl who redefine perceptions of physical beauty and strength".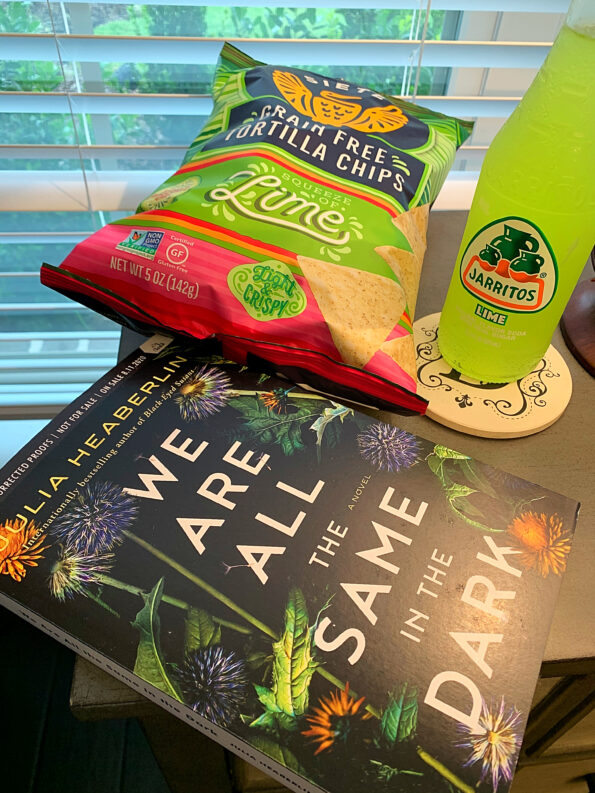 Every good reading session should include a yummy snack and a drink.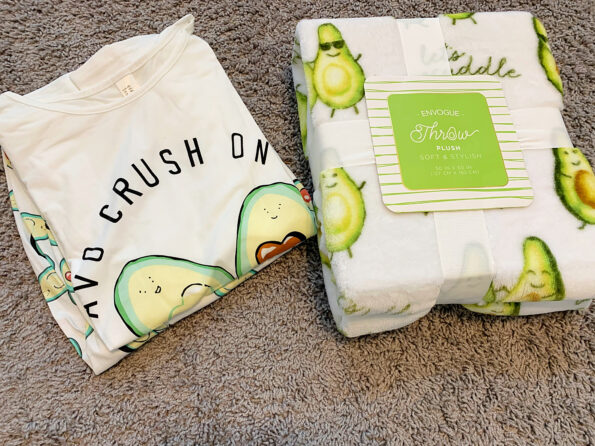 Well my favorite time to read is Rainy days. The day I started this book, it was a rainy day!  Rainy days really allow me to unwind and relax with a good blanket, pajamas, socks and snacks.
I am sharing my comfy pajama outfit: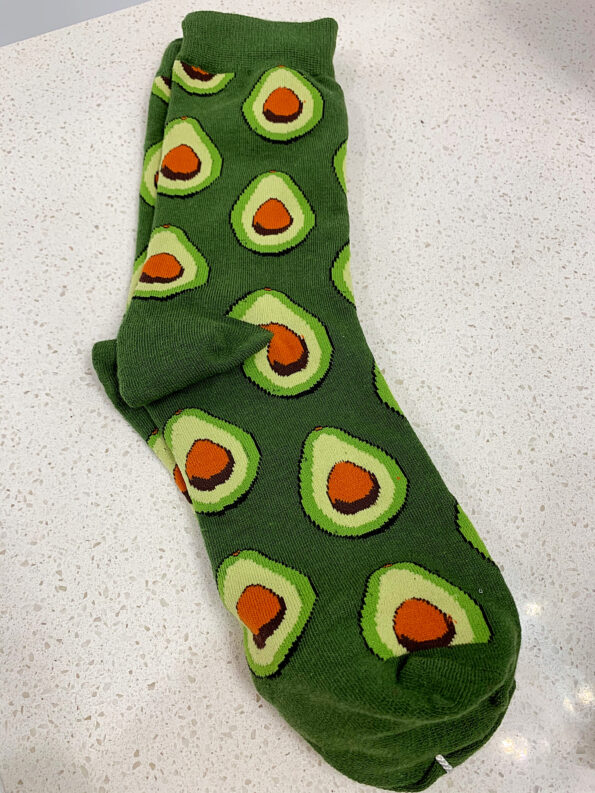 Started with comfy Avocado socks. Who doesn't love cute socks.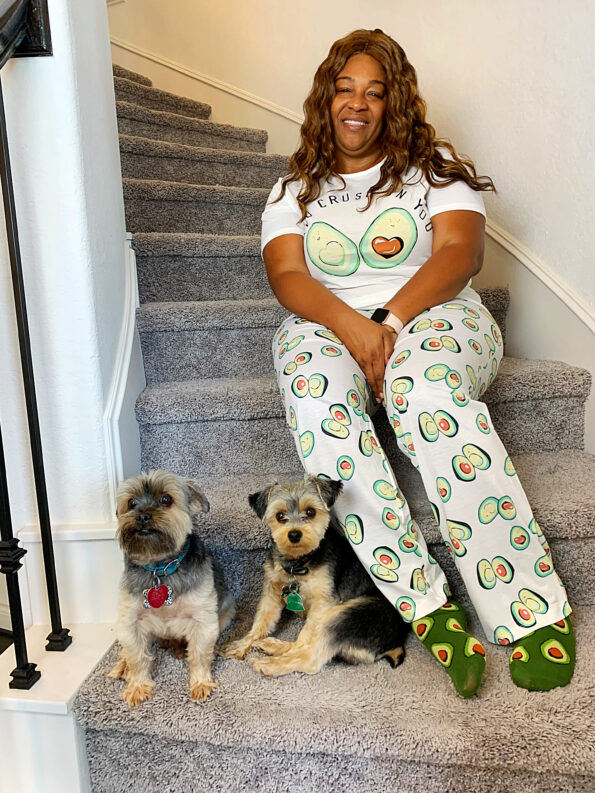 Paired with my comfy and stylish Avocado Pajamas.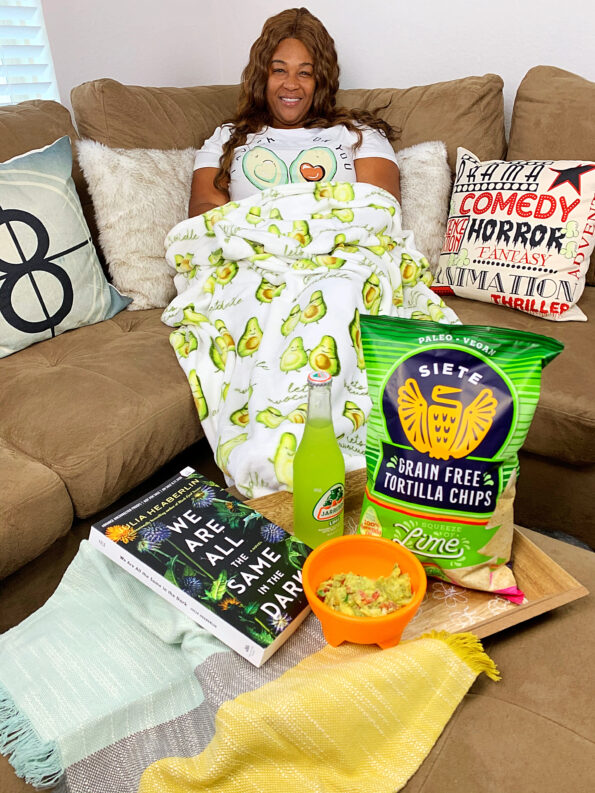 Finished my comfortable outfit for the day, with a super soft blanket. Oh my word this blanket is so soft. The softest blanket, I've purchased in a long time.
For my snack, I decided to make a yummy avocado dip would be perfect.
Paired with Siete Grain Free Sea Salt Chips. More on this amazing company in an upcoming blog post.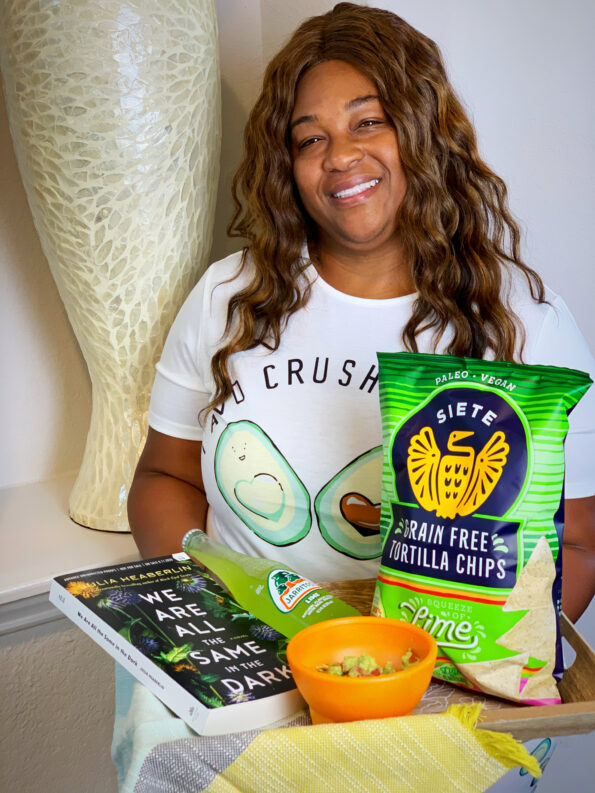 Avocado Dip
1 avocado, smashed
Diced white onions (palm full)
Fresh cilantro (generous amount)
Mt. Olive Jalapeno slices (5 slices) chopped
Cherry tomatoes 6 cut in half
Lime (juiced)
Cumin 1/3 tsp
A few pinches of Maldon salt
Jarritos Drink of choice (Lime)
Siete Tortilla Chips
Simple directions:
Cut the avocado in half.
Remove the pit.
Scoop out the avocado.
Smash the avocado.
Add the diced onions, tomatoes, jalapeno, cumin, juice of the lime.
Mix together. Season with salt. Stir.
Taste.
Serve with Chips and a drink.
Enjoy.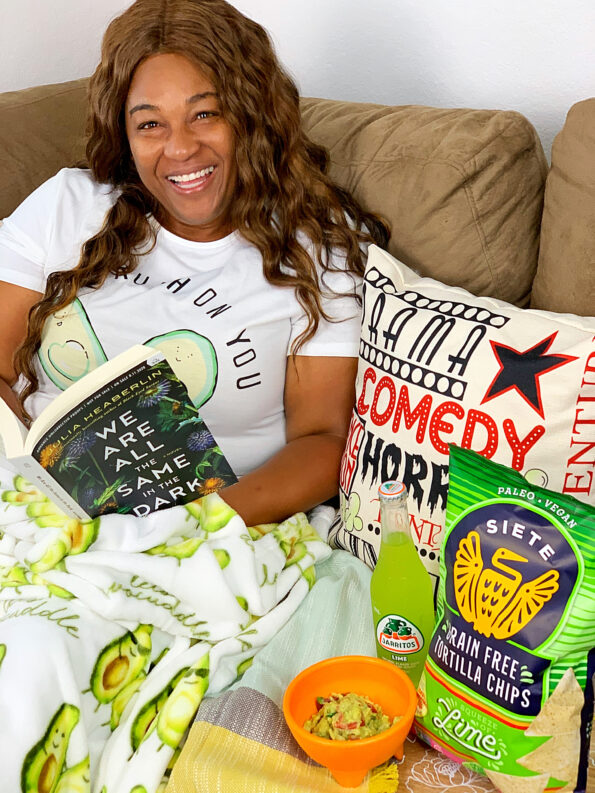 To pre-order this book visit this link https://www.amazon.com/We-Are-All-Same-Dark-ebook/dp/B08272VCTM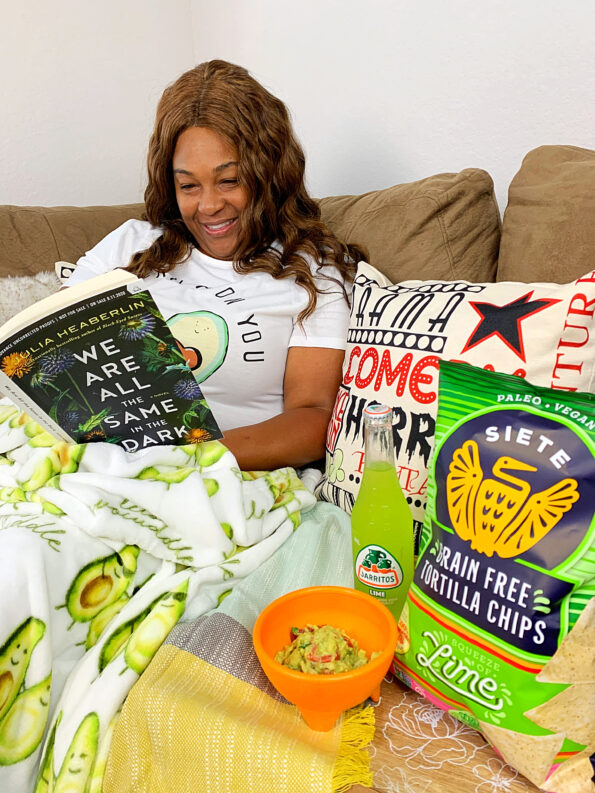 Kick back relax and enjoy a good book. Happy Friday!
Do you have a book you want me to review? Email me at Dastylishfoodie@gmail.com
Be sure to follow me on Instagram to see what my final thoughts are on this book when I am done.  https://www.instagram.com/dastylishfoodie15/