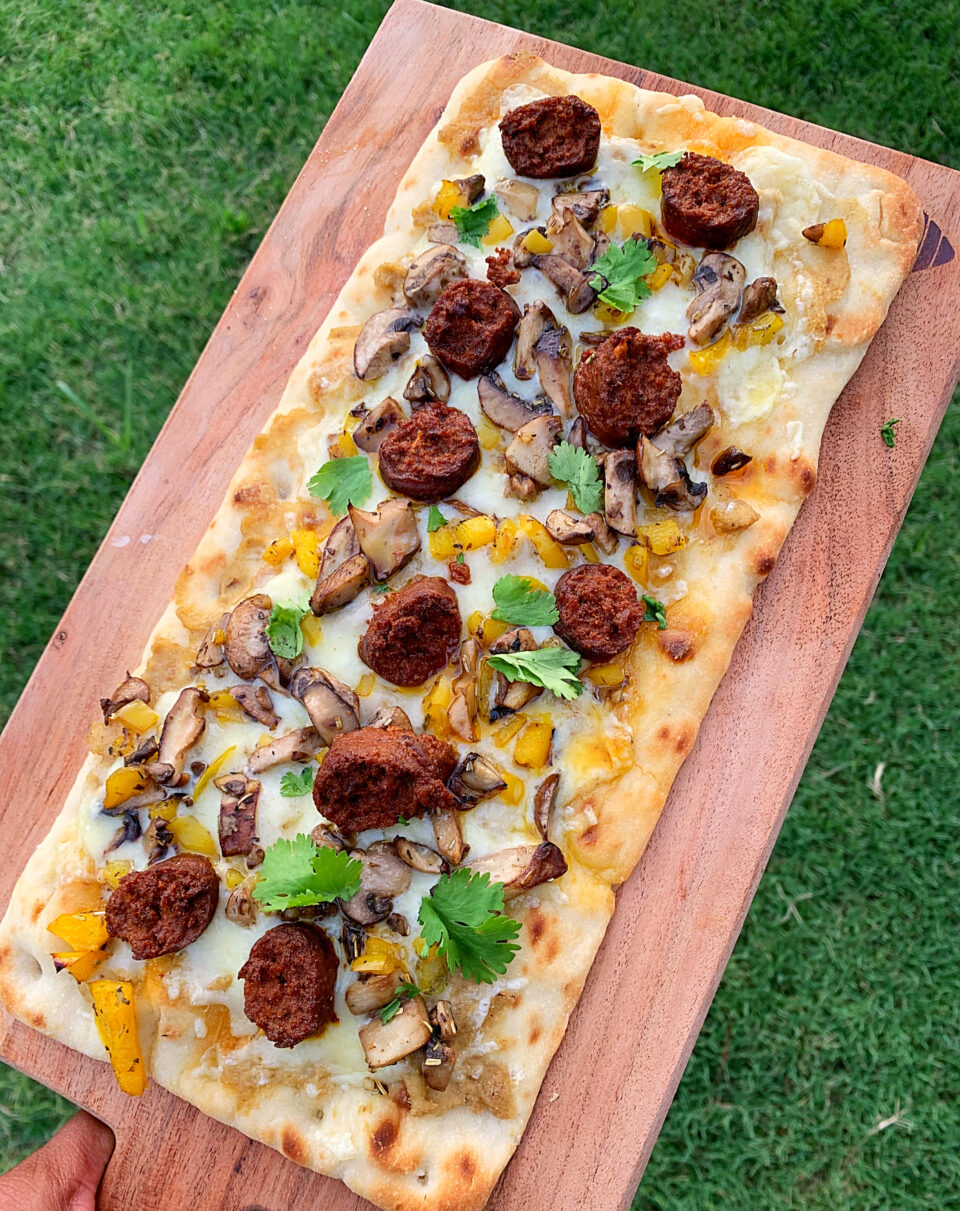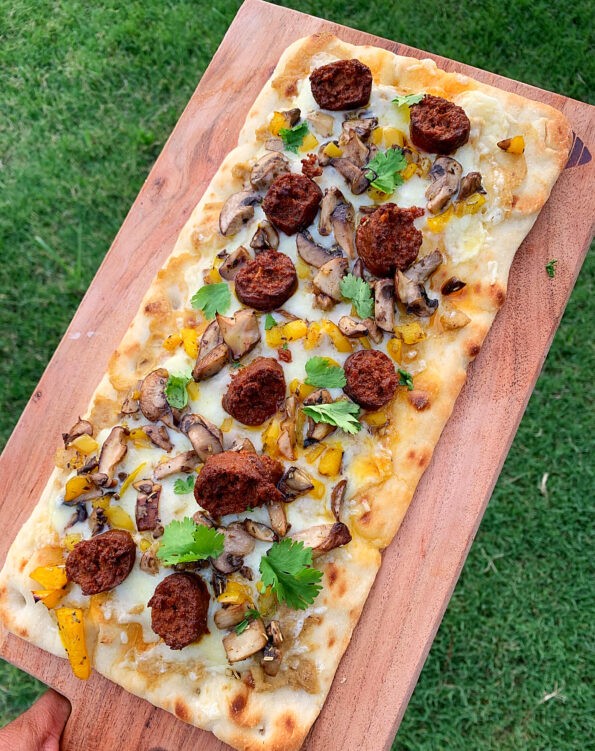 #SponsoredPost 
Pizza is always a hit in our home. But we aren't the traditional kind of pizza family. We love trying different types of Pizza combinations.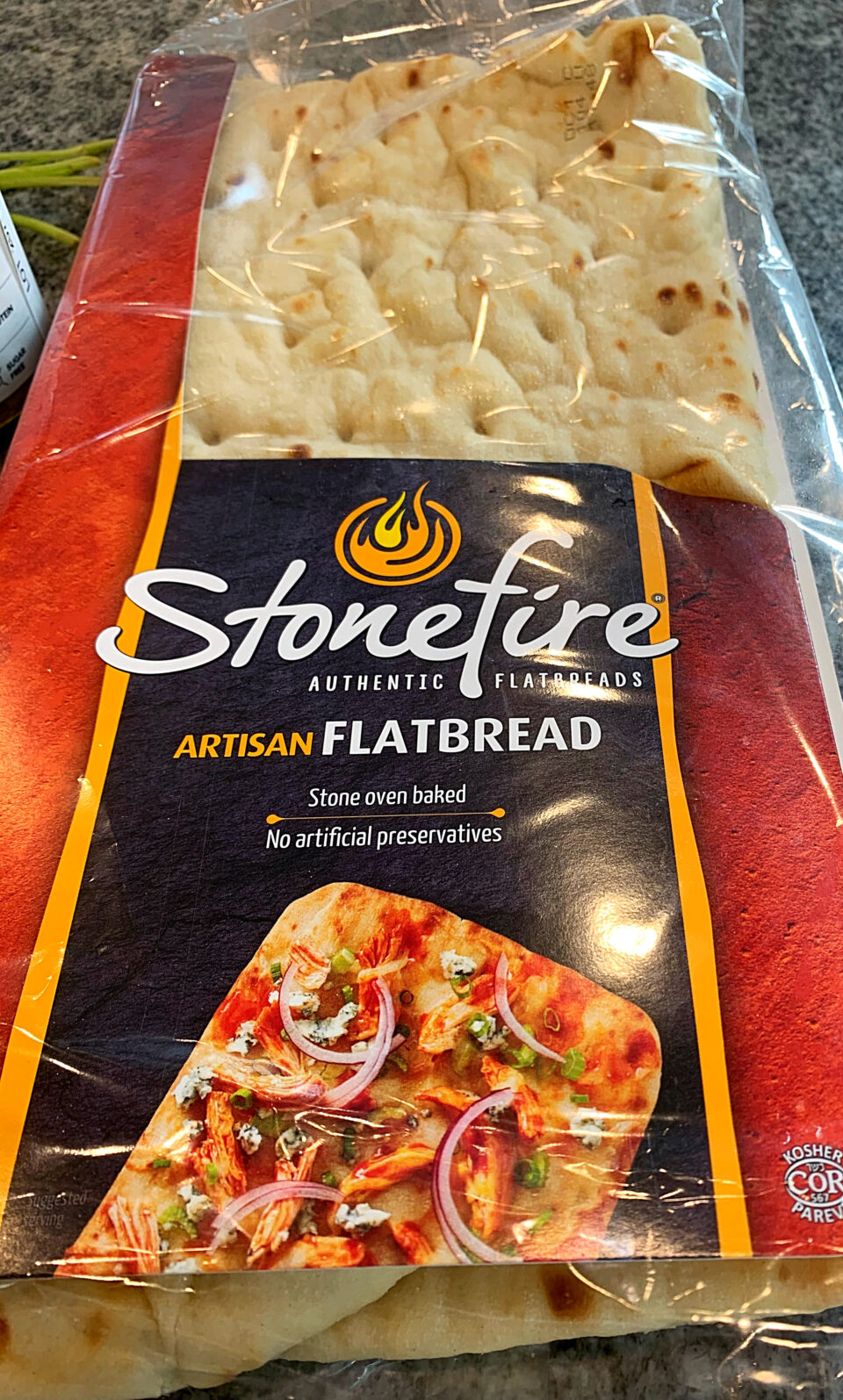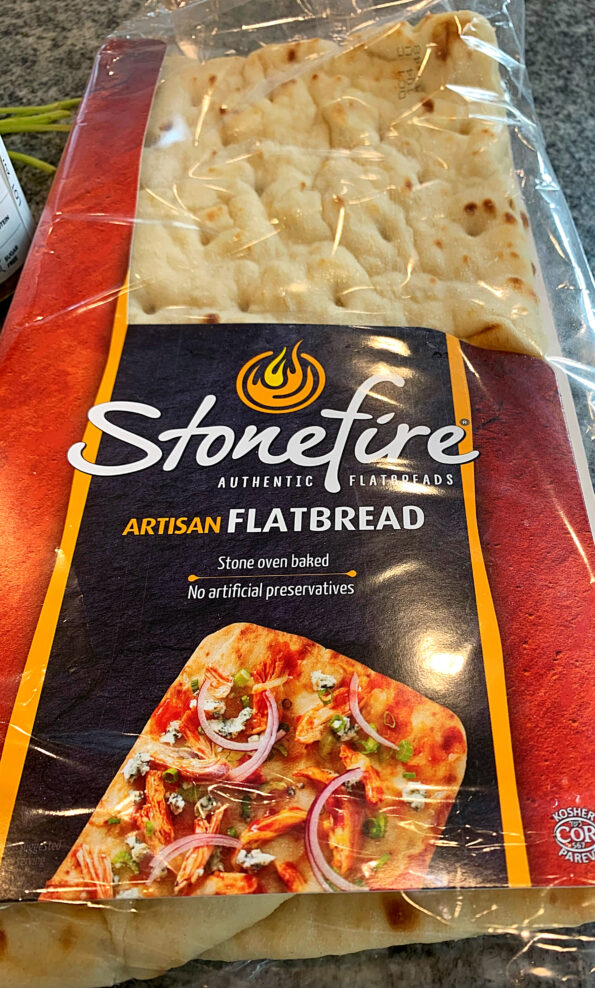 Though this isn't technically a pizza, it's a flatbread. I wanted to share a little knowledge with you, the main difference between pizza and a flatbread is the crust.
The crust of a flatbread doesn't include yeast. Flatbread is made with an unleavened dough. Where as pizza dough is made with yeast and allowed time to rise.
I created a Mushrooms and Chorizo Flatbread.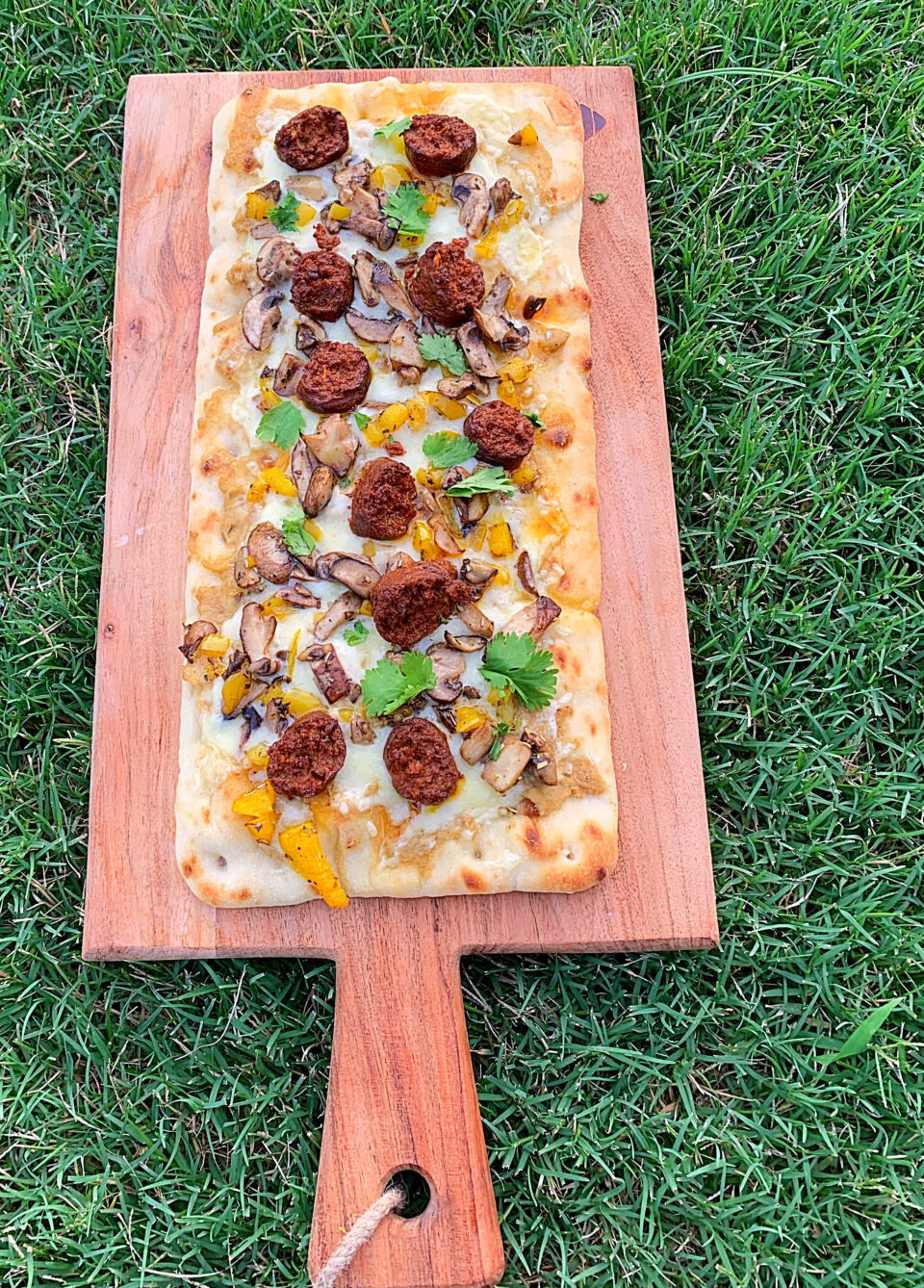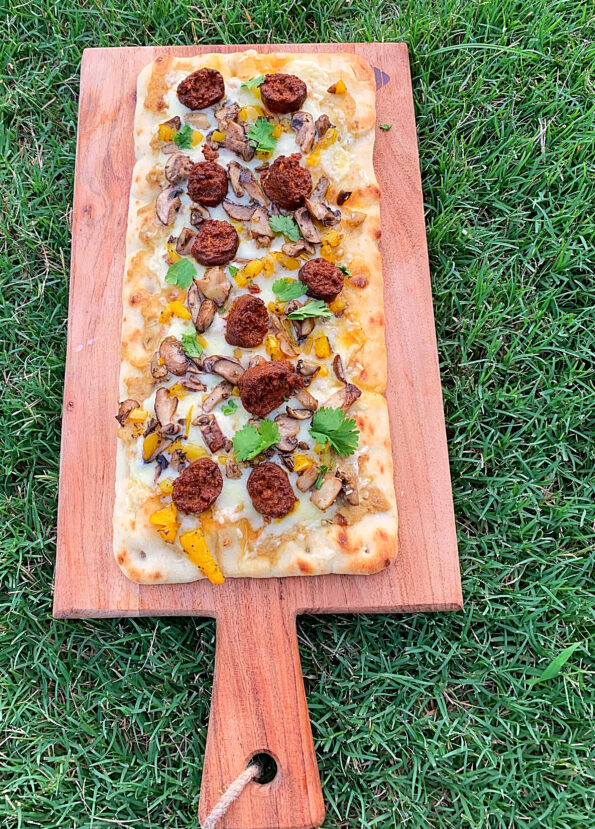 Print Recipe
Mushrooms and Chorizo Flatbread Pizza
Yum
There is something about Chorizo and Cheese. This yummy Flatbread has all of that goodness.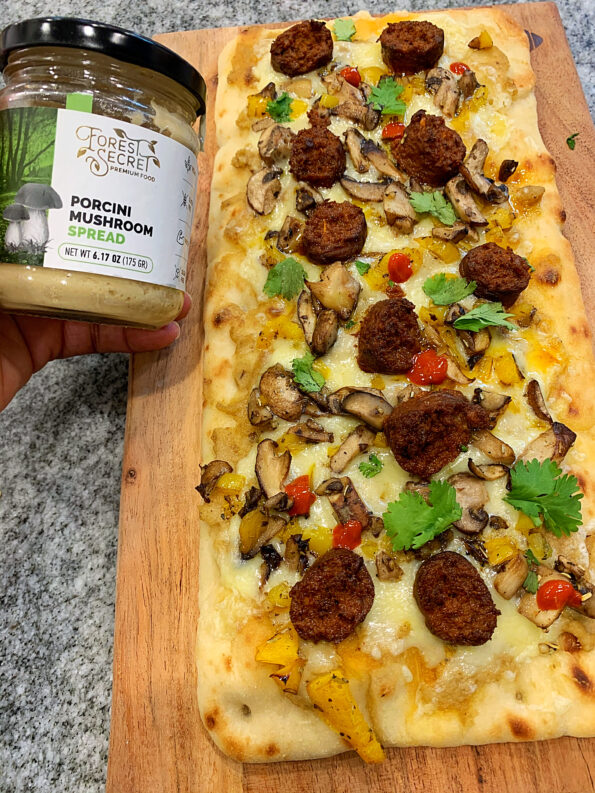 Mushrooms and Chorizo Flatbread Pizza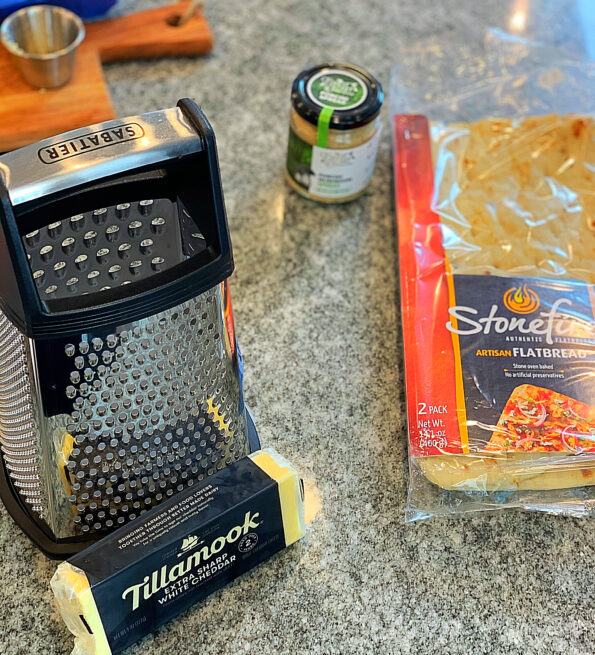 Ingredients:
Block of Tillamook Cheese
Beef Chorizo
Savory Pizza Mushroom blend
Pizza Seasoning
Dry Rosemary
Cilantro
StoneFire Artisan Flatbread
Garlic Cloves
Yellow Bell Pepper
Truff Sauce
Olive Oil
Kosher Salt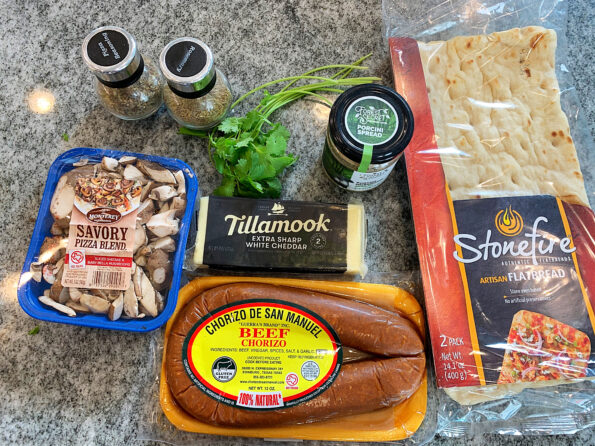 Directions:
Preheat the oven to 450 degrees.
 Mince the garlic. Set aside.
Dice the bell peppers. Set aside.
Grate the Tillamook cheese. Set aside.
Heat the skillet. Add a little olive oil. Brown the chorizo links in the skillet on both sides. About 5 minutes. *If you prefer to remove the casing before browning you can do that also. Would be similar to ground beef.*
Place on paper towel to drain the excess grease. Set aside.
Use the same skillet the sausage cooked in and saute the bell peppers, the mushrooms. About 3 minutes. Season with Salt, rosemary and pizza seasoning.
Add the garlic. Don't burn.
Remove the skillet from the stove.
Remove the casing from the sausage. Chop into nice size slices.
Add the Porcini Mushroom Spread to the flatbread, White cheese, mushroom and bell pepper mixture, top with the chorizo.
Bake for 5 - 7 minutes or until the cheese is melted.
Remove from the oven.
Top the flatbread with cilantro.
Drizzle with Truff Hot Sauce.
Finish with finishing salt (optional Step)
Enjoy.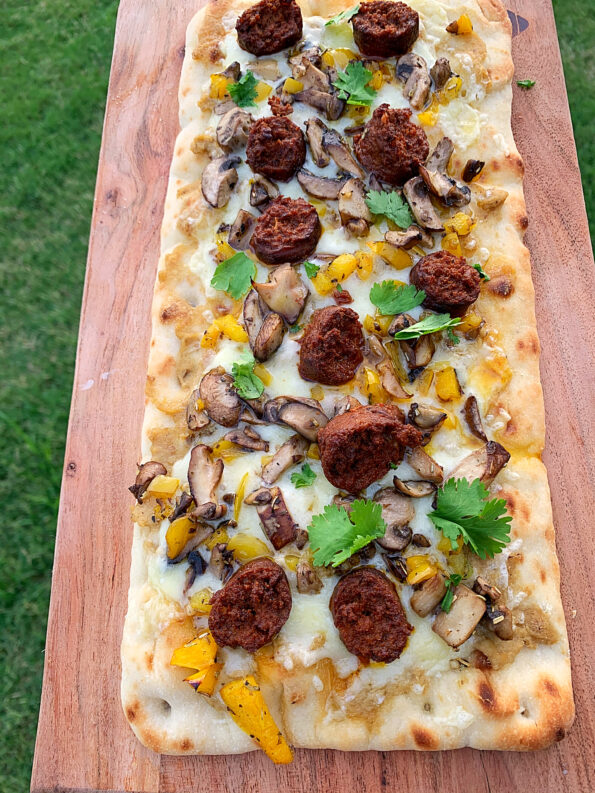 Which brings me to the product of the day, the Forest Secret Mushroom Spreads.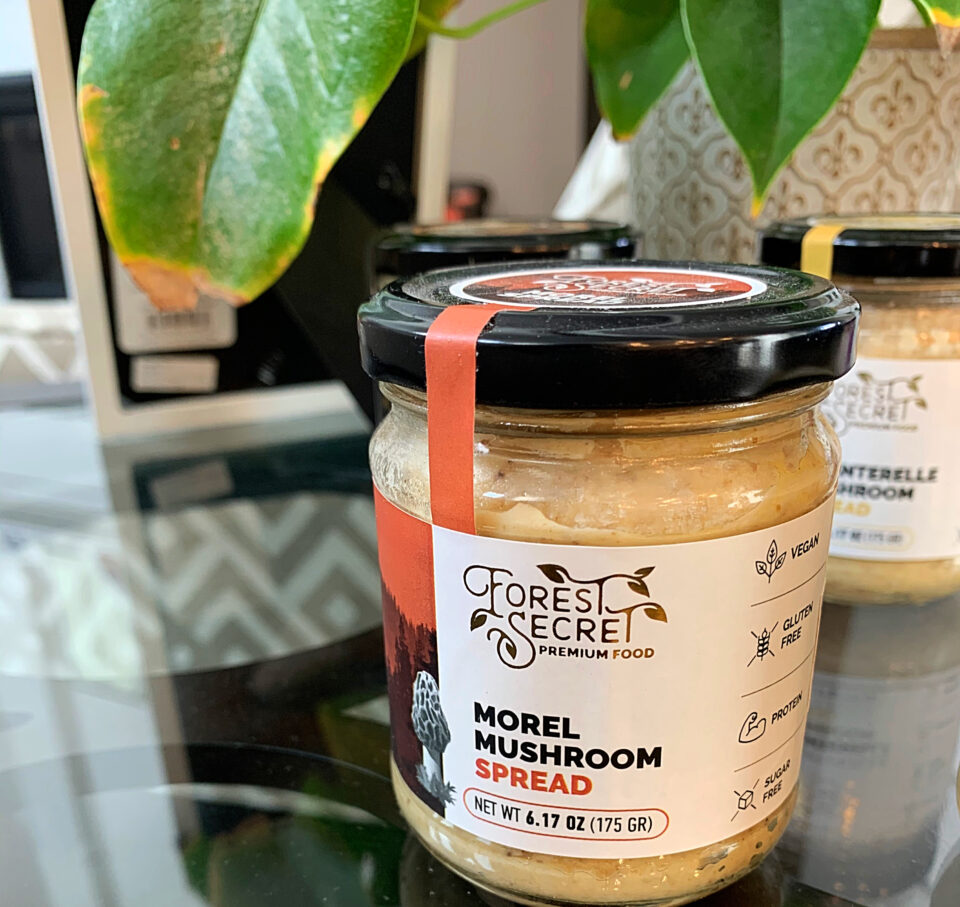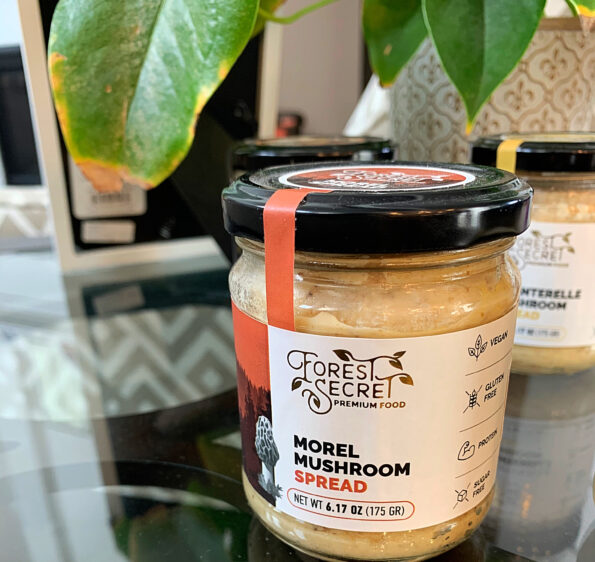 Forest Secret brand stands for high quality food made of organic forest mushrooms and other healthy fruits from nature. You can choose 5 different mushrooms: Porcini, Chanterelle, Black Trumpet, Morel and Black Truffle. These delicious vegan products are to be enjoyed as:
Appetizer (i.e. with slices of warm-toasted crusty bread)
Classic vegan spread or dip (i.e. hummus, guacamole)
Healthy meal with black truffle and other forest mushrooms
The dried forest mushrooms enhance nutritional value of your meal. Beyond the diet mushrooms are used for centuries in traditional medicine.
This is our forest secret we want to share with you to fight numerous diseases of modern life.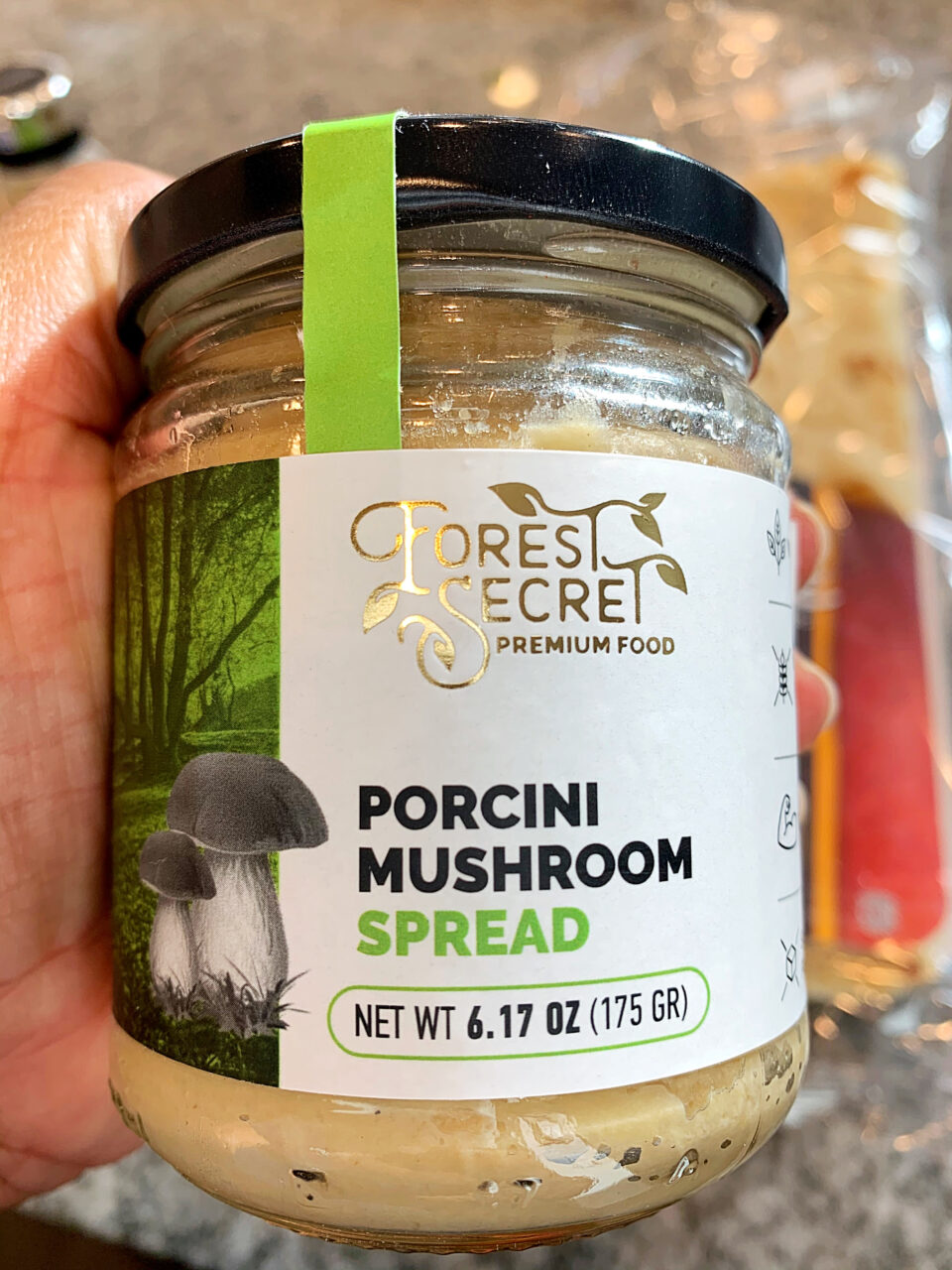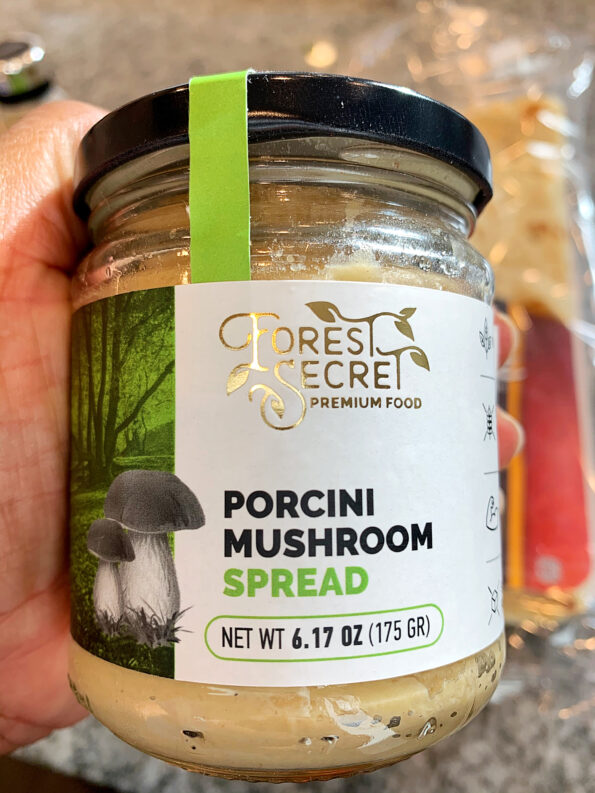 I used the Porcini Mushroom Spread. "Forest Secret Porcini Mushrooms Vegan Spread is a TASTY HEALTHY MEAL. A delicious vegan product made of chickpeas and dried porcini mushrooms".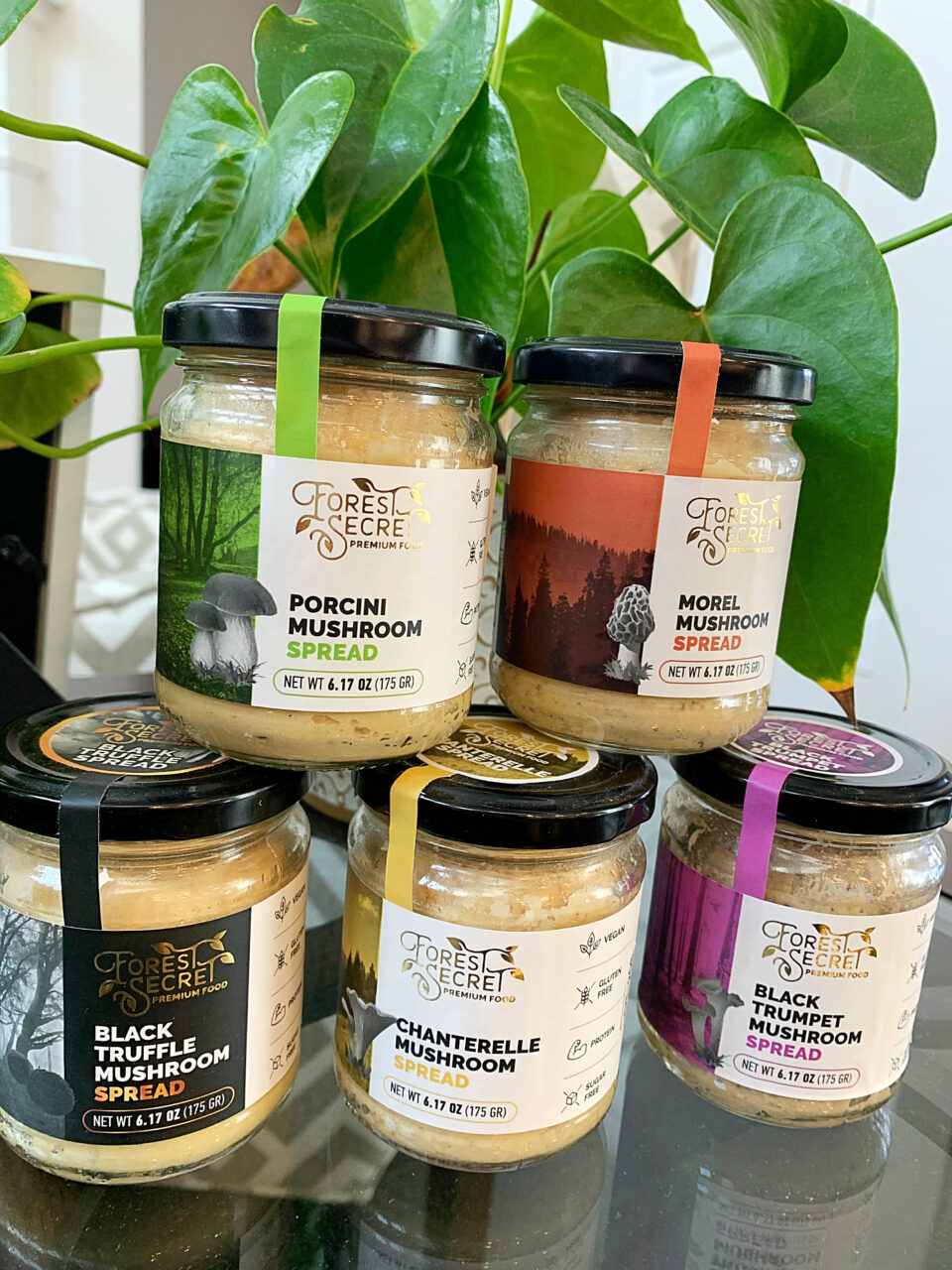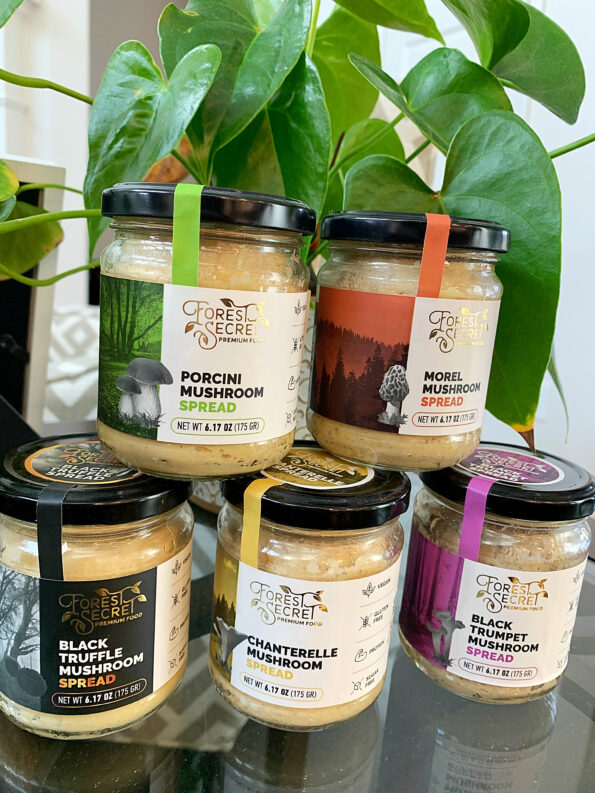 In addition to the Porcini Mushroom spread there is also Chanterelle Mushroom Spread, Black Trumpet Mushroom Spread, Morel Mushroom Spread and Black Truffle Mushroom. 
Chanterelle mushrooms help boost immunity, liver detox, lower blood pressure, support brain health and are highly appreciated for anti-microbial and anti-inflammatory properties.
Black Trumpet Mushroom  help maintaining the proper function of the brain and keep body's nerve and blood cells healthy.
Visit their website for more. https://www.goodfoodandstuff.com/forest-secret-vegan-spreads