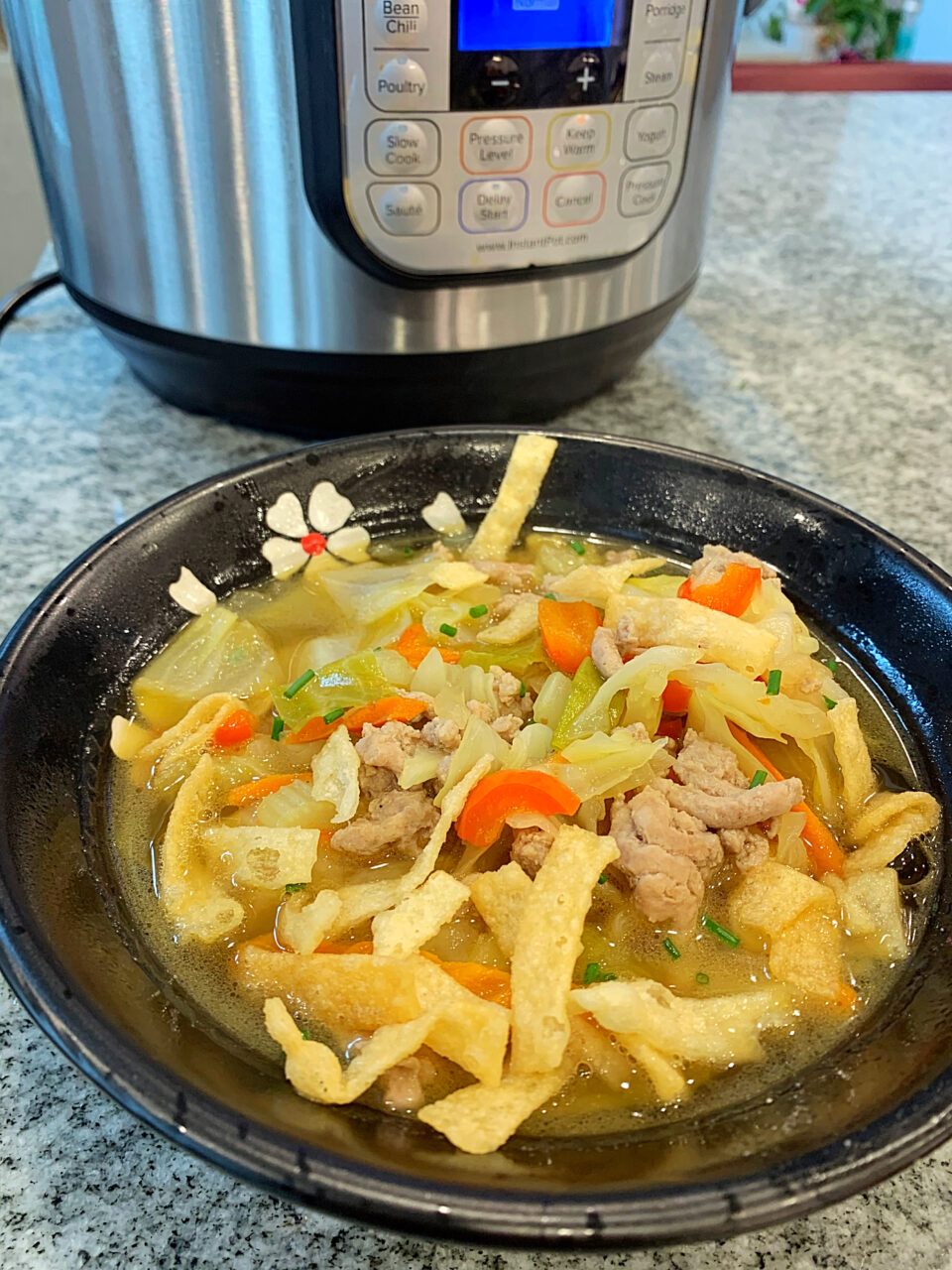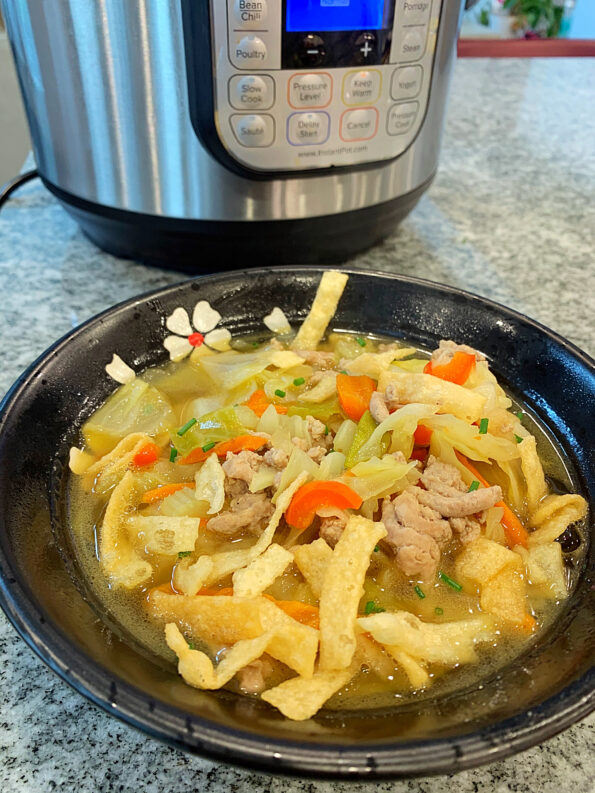 I am anticipated the cooler weather is supposed to be ahead for us. I created a brand new Soup recipe, Egg Roll Soup.
This soup consisted of all of the ingredients that traditionally goes in an Egg Roll.
Print Recipe
Egg Roll Soup
Yum
Egg Rolls are a yummy treat when eating Chinese Food. This Egg Roll Soup was so good.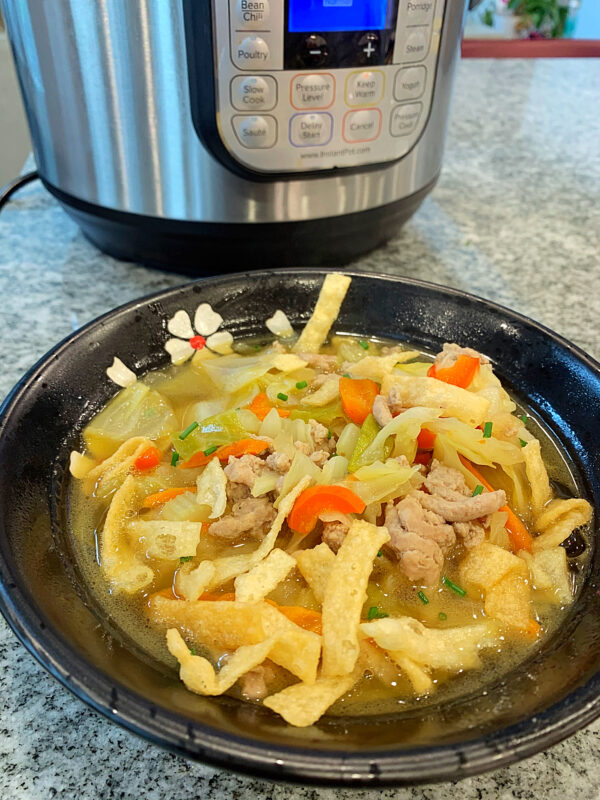 Cook Time

30 - 35

minutes
Cook Time

30 - 35

minutes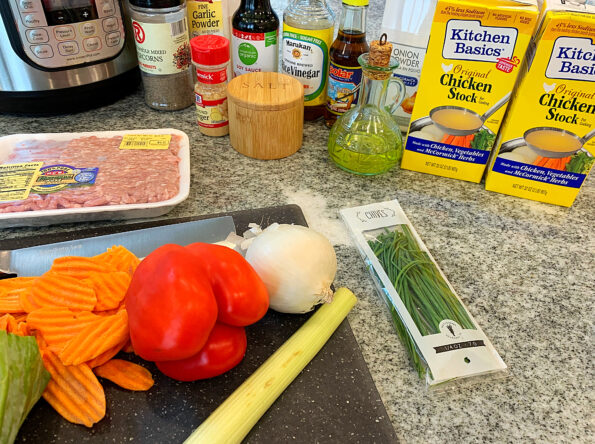 This Egg Roll Soup was created in my Instant Pot.
Egg Roll Soup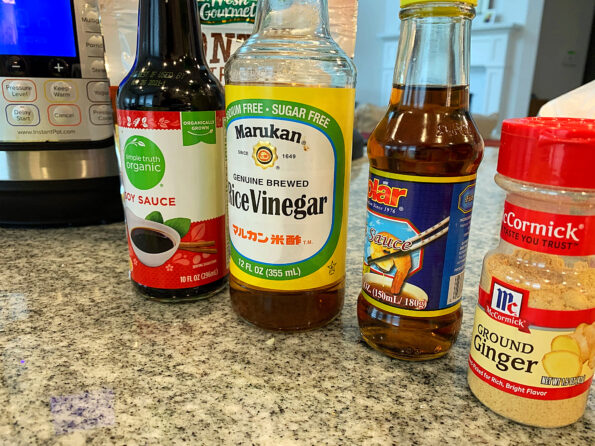 Ingredients:
Onions
Ground Ginger
Red Bell Pepper
Carrots
Green Cabbage
Chicken Stock
Maldon Salt
Black Pepper
Ground Pork
Chives
Soy Sauce
Ground Ginger
Soy Sauce
Fish Sauce
Rice Vinegar
Sesame Oil
Celery
Olive Oil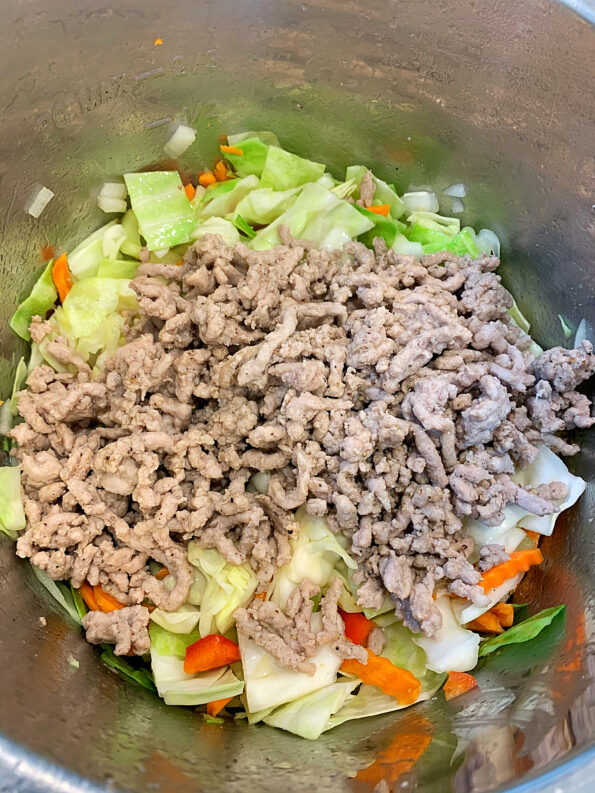 Directions:
Prepare the vegetables (carrots, cabbage, onions, celery and bell peppers).
Add olive oil to the instant pot.
Set setting to sauté.
Once the oil is heated, sauté the pork in the Instant Pot. About 3 - 5 minutes.
Season the pork with Salt, Black Pepper, Onion Powder and Garlic Powder. Stir.
Remove the Pork and set aside.
Sauté the onions, bell peppers, celery, carrots and cabbage. Stirring often. About 7 - 10 minutes.
Add ground pork back to the instant pot. Stir.
Add the chicken stock. Stir.
Set instant pot to Soup setting.
Add the Soy Sauce, Rice Vinegar, Fish Sauce and Ground Ginger. Stir.
Cover with regular clear lid if you have it.
Cook for about 20 - 25 minutes.
Half way through taste. If necessary add additional seasoning. I added a little more salt at this point.
Garnish with chives and crispy wontons.
Enjoy.