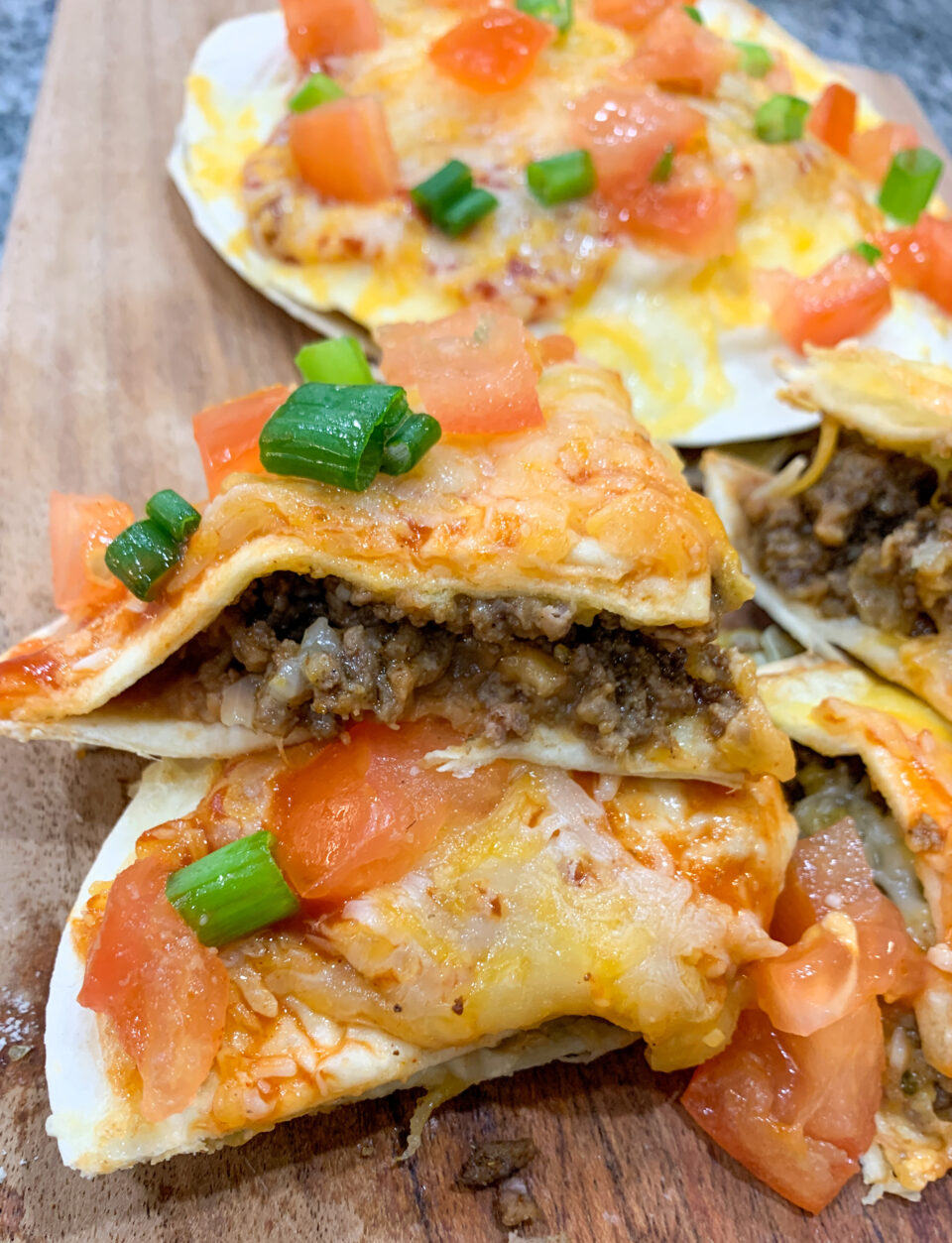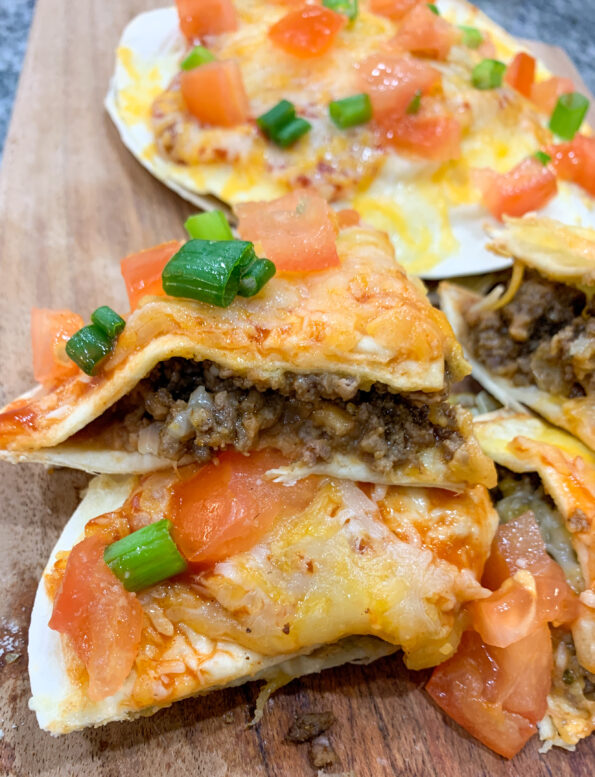 Mexican Pizza is always our go to at Taco Bell. Now let me just say, we don't eat Taco Bell a lot, but when we would it was always for the Mexican Pizza. I am not sure why we like it so much but it's a favorite of ours.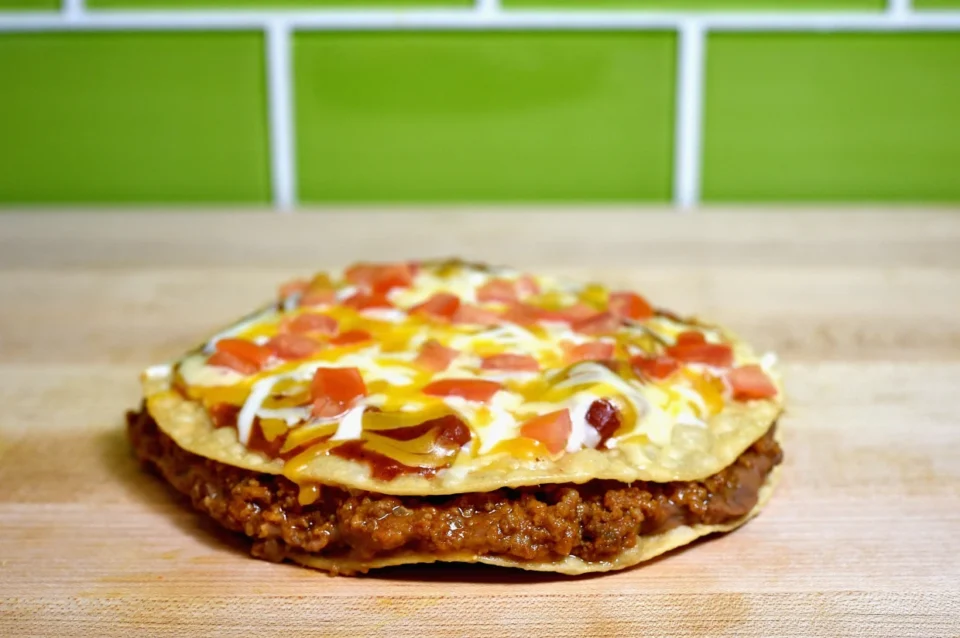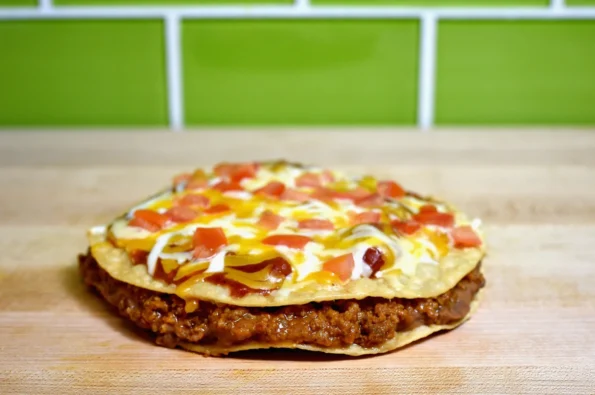 Taco Bell first introduced this item in 1985 and it was originally called the Pizzazz Pizza.
Well as you know the Mexican Pizza was removed from Taco Bell's menu about 17 months ago. This caused an internet upheaval, causing people to create petition to bring it back, but that never happened….
Until now, word on the street is that it will be making it's big return on May 19. The internet is going crazy about that.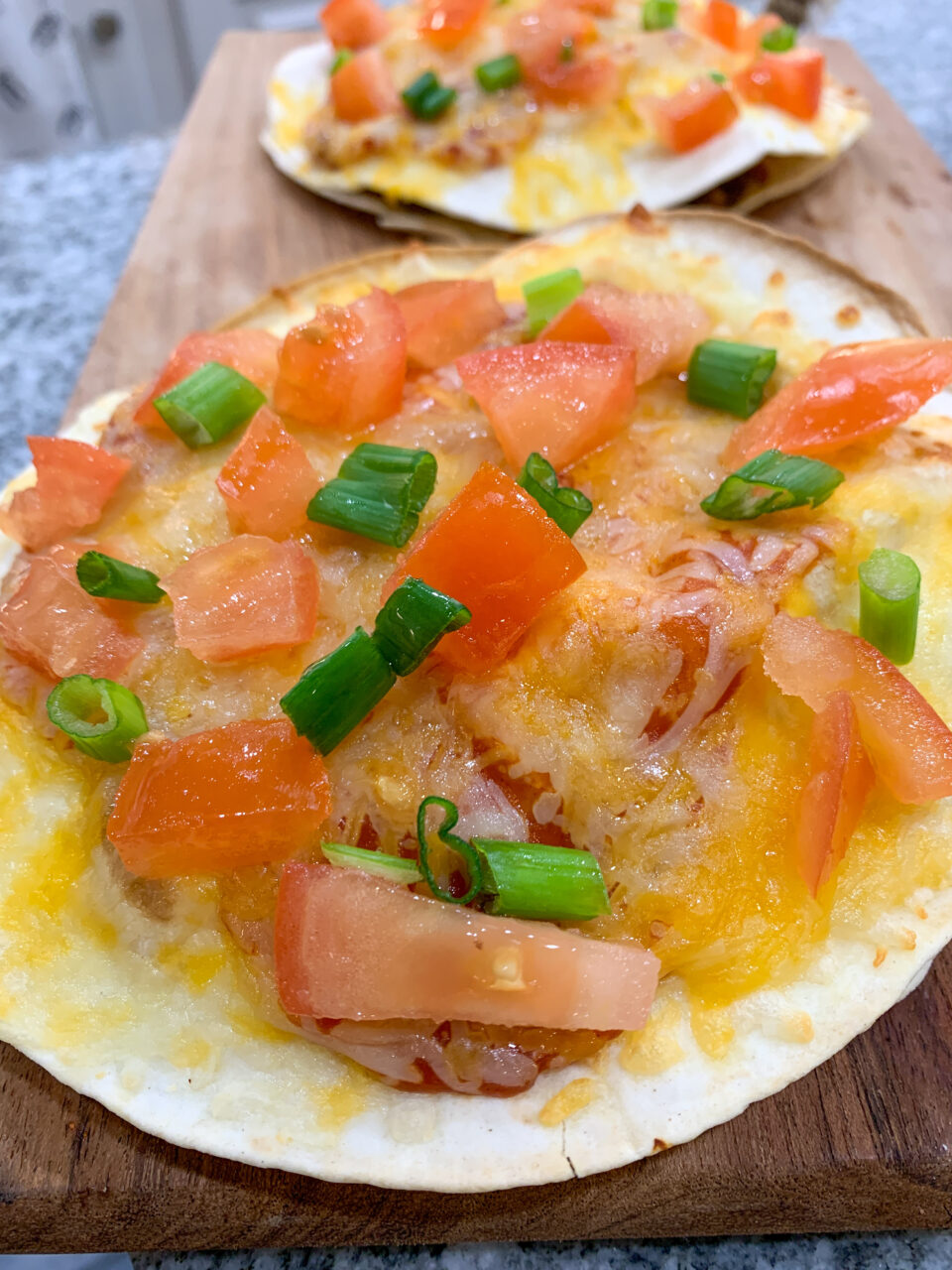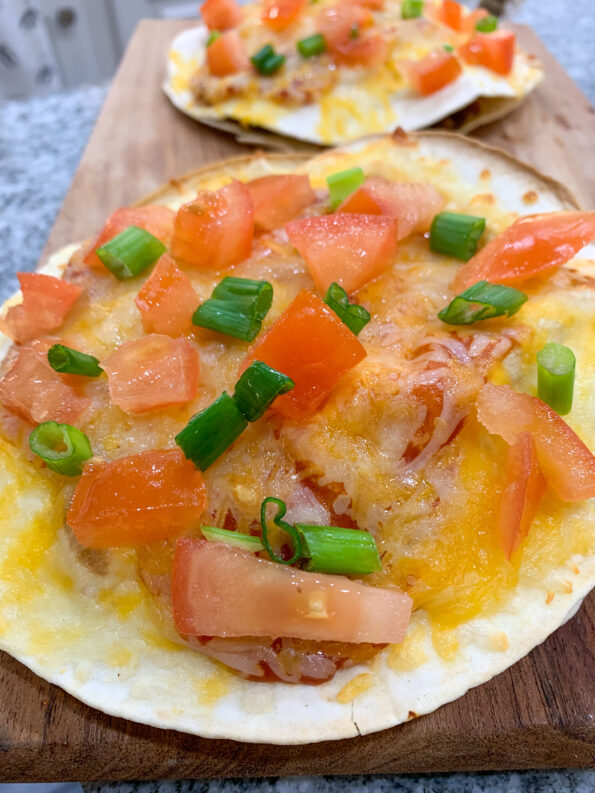 A few days ago we were craving Mexican pizza and decided to recreate our own at home. I have to say it was pretty good.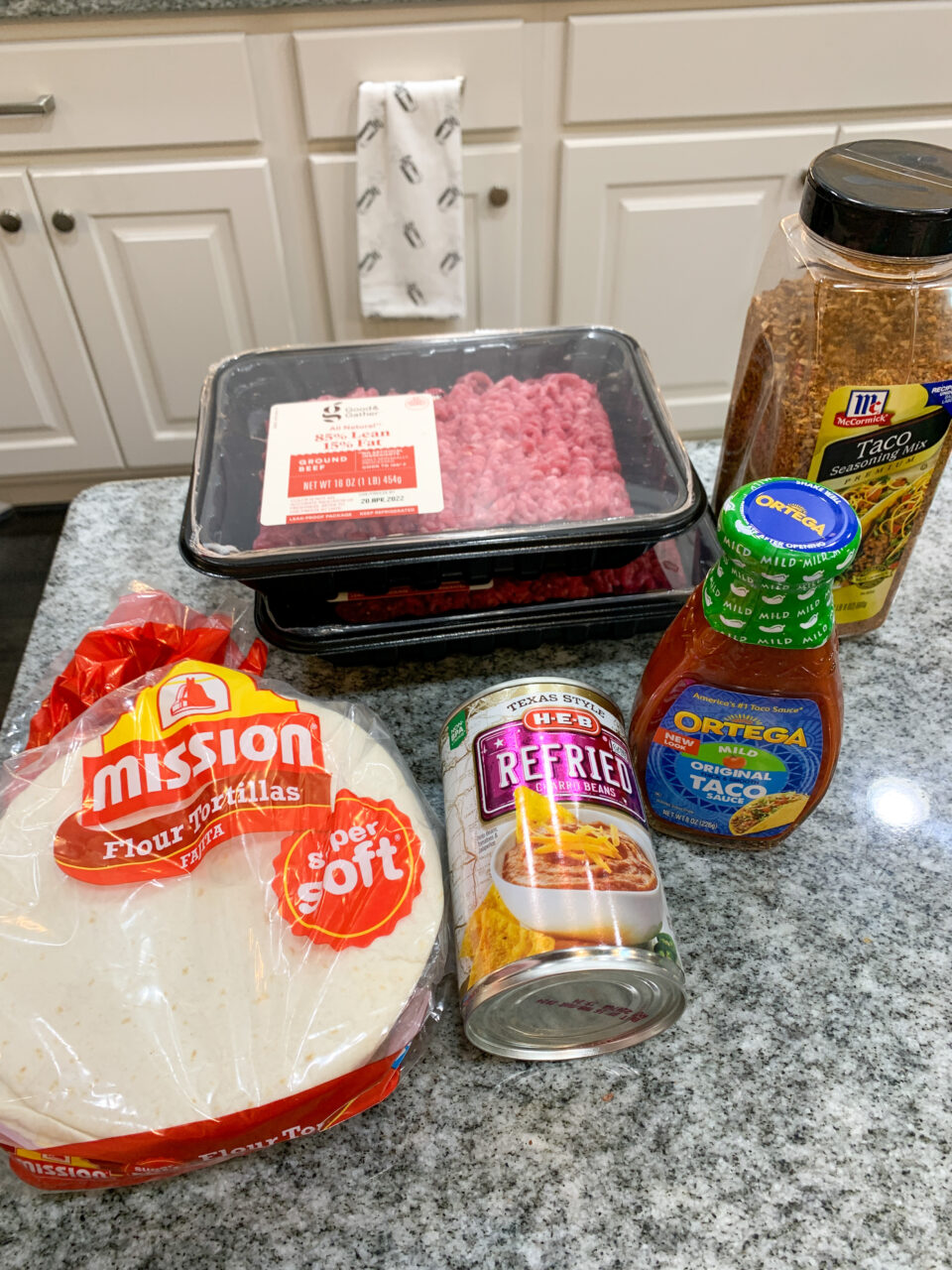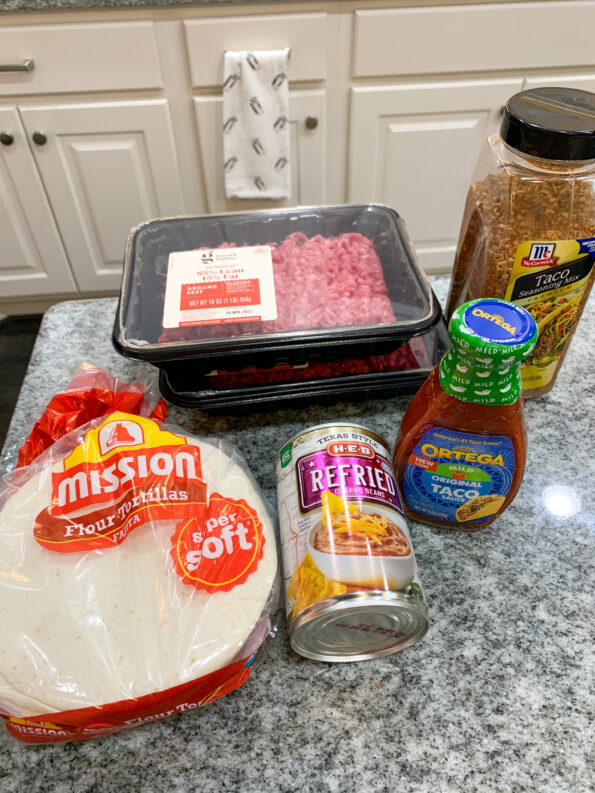 Here is what you will need to recreate this at home.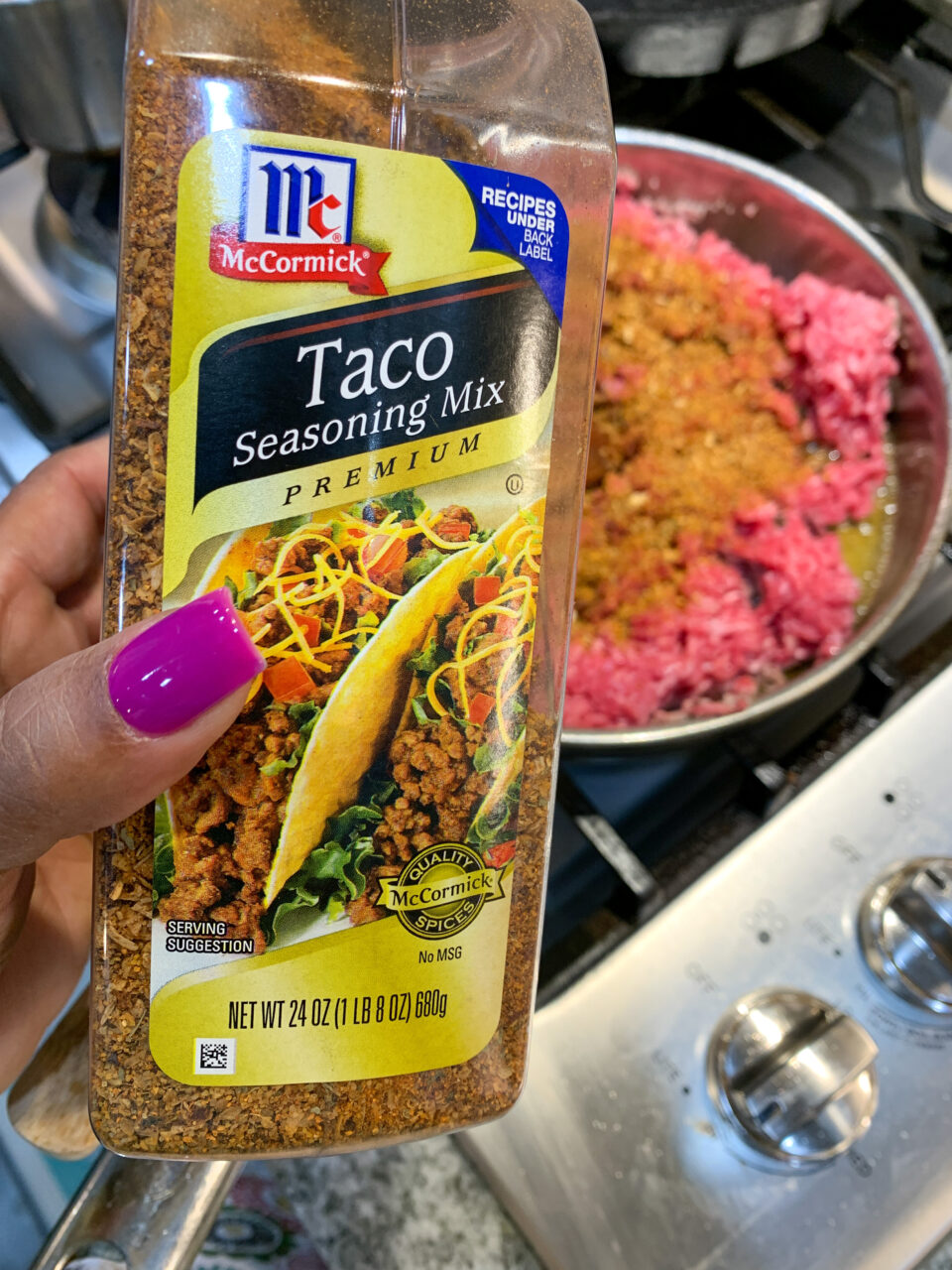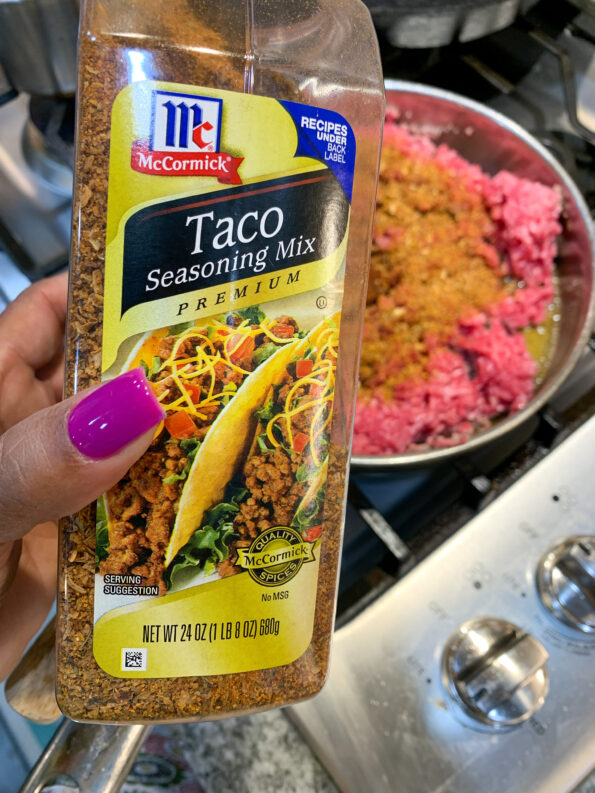 Ingredients:
Flour tortillas (it originally calls for Corn Tortilla, crispy ones but my store didn't have any)
Ground meat (1 – 2 lbs) *85 lean /15% fat
Olive oil (1 tbsp)
Taco Seasoning (desired amount if you buy in bulk jars like me) or 1 – 2 packs
Onions (1/4 of an onion diced)
Smoked paprika ( 1 – 2 tsp)
Can of refried beans heated
Slap ya mama ( 1 tsp)
Taco Sauce (optional)
Diced tomatoes
Shredded cheese (lots of it!!)
Green onions (garnish)
Sour cream (optional, I forgot mine)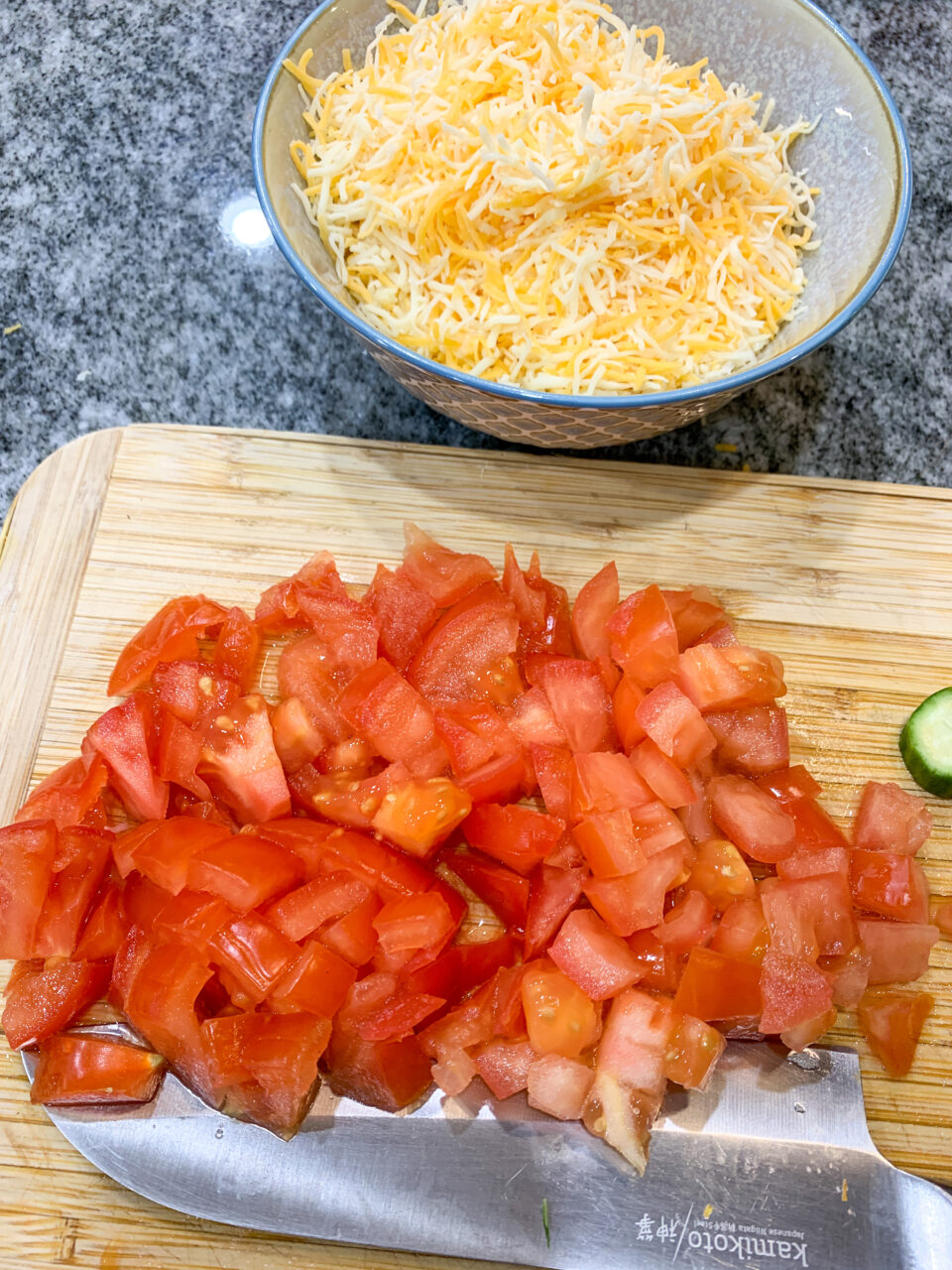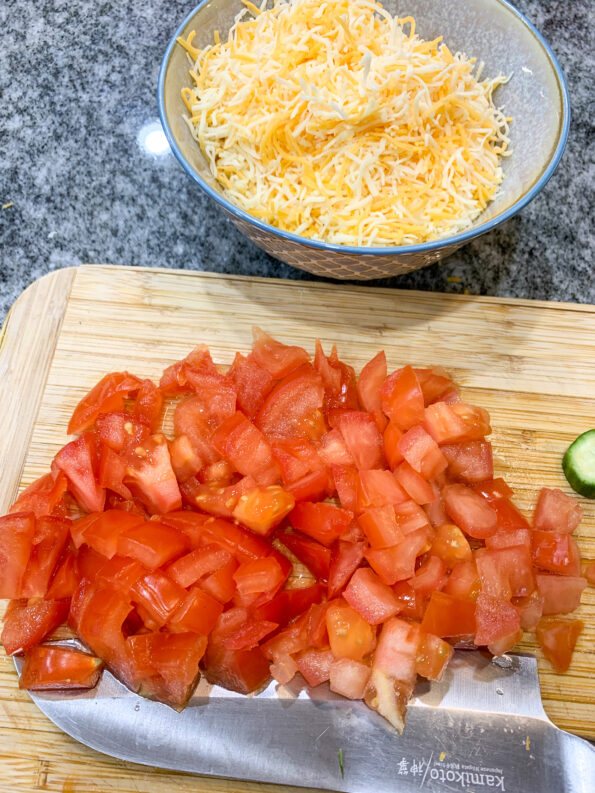 Directions:
Preheat oven to 375.
Dice tomatoes and set aside.
Heat a skillet with 1 tbsp of olive oil.
Once hot, Brown your ground meat. Stirring often. 5 minutes or so.
Season the ground meat with Taco Seasoning. Stirring often. About 1 – 2 minutes.
Add in the onions. Stir often. 2 minutes.
Drain if your ground meat has excess grease.
Season with smoked paprika. Stir.
Turn to low heat until you are ready for it.
Add refried beans to a small pot. Season with slap ya mama. Stirring often until the refried beans are hot. Remove from heat.
Add the flour tortillas to a pan. Heat in oven until you reached your desired crispiness. About 4 – 5 minutes is what we did.
Remove from heat.
Add refried beans to bottom tortilla.
Top with shredded cheese.
Then add the seasoned ground beef.
Top with more cheese.
Place the top flour tortilla.
Add Taco sauce on top.
Top with more cheese, return to the oven for 4 minutes or so.
Remove from the oven once the cheese is melted.
Top with tomatoes, green onions and sour cream (optional).
Cut into 4 pieces.
Enjoy!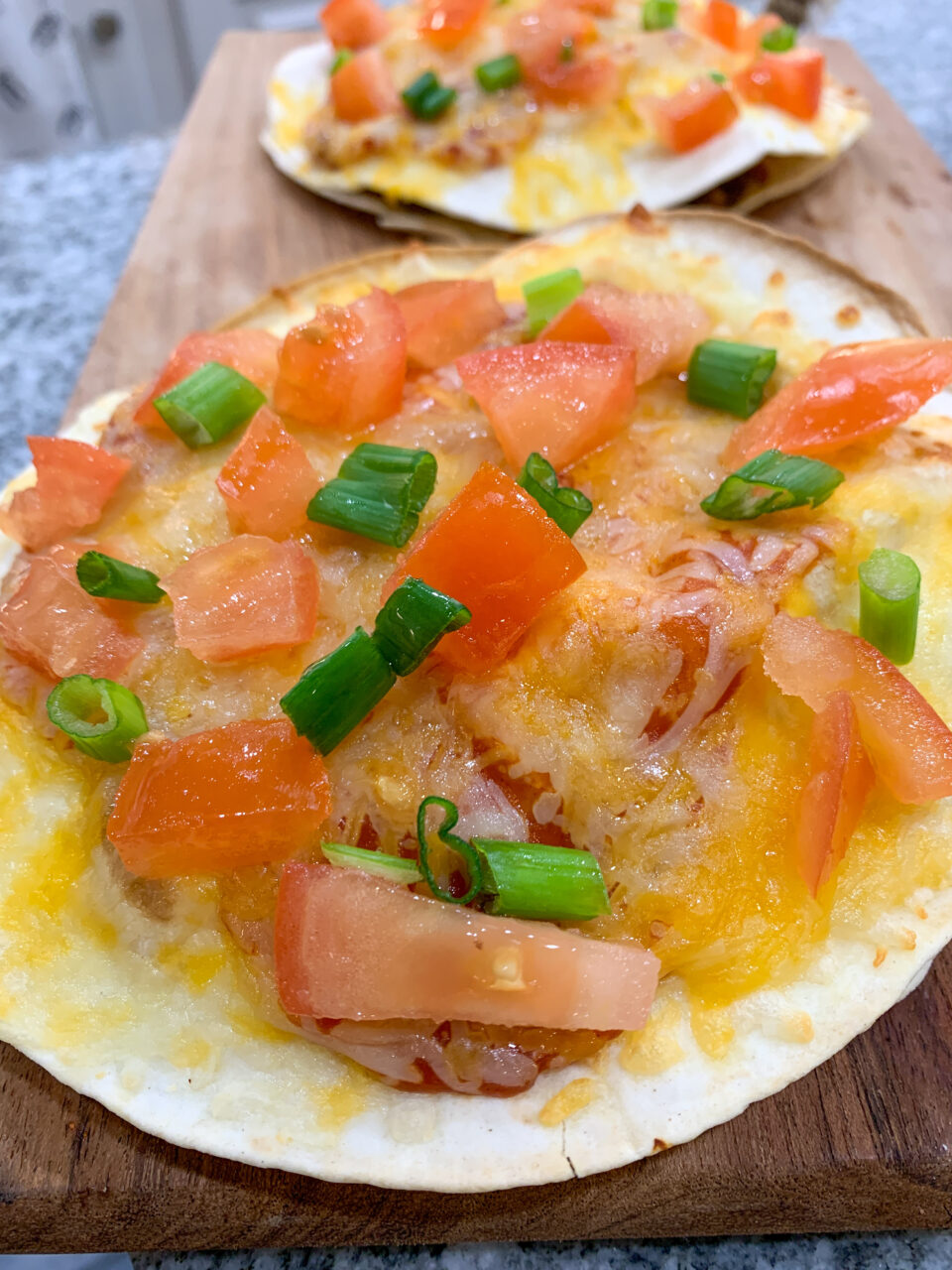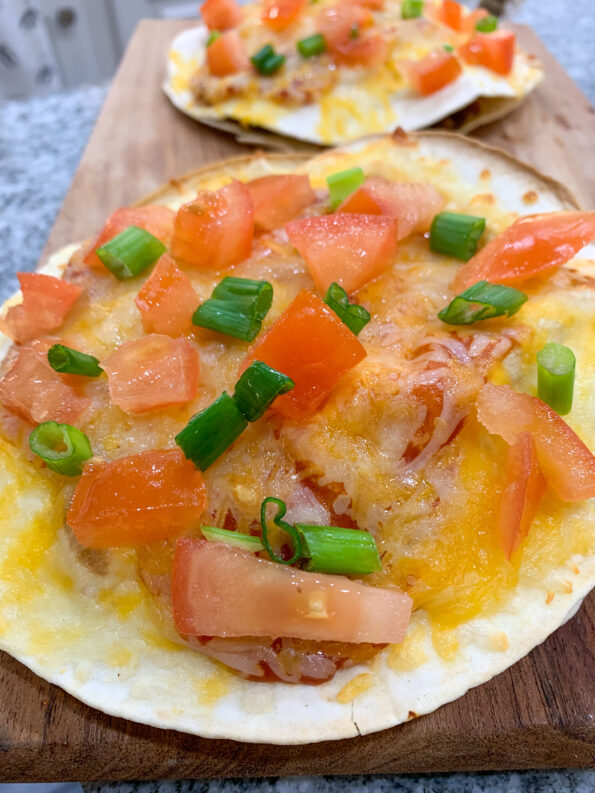 My overview of Making it at home, the kids really enjoyed it. They had it twice in one week which means it was a win. I think the corn tortilla or crispy tortillas would have been a better option, but you can bake the tortilla long enough to crisp it or even try frying the flour ones.
Other than that, taste wise it was really good.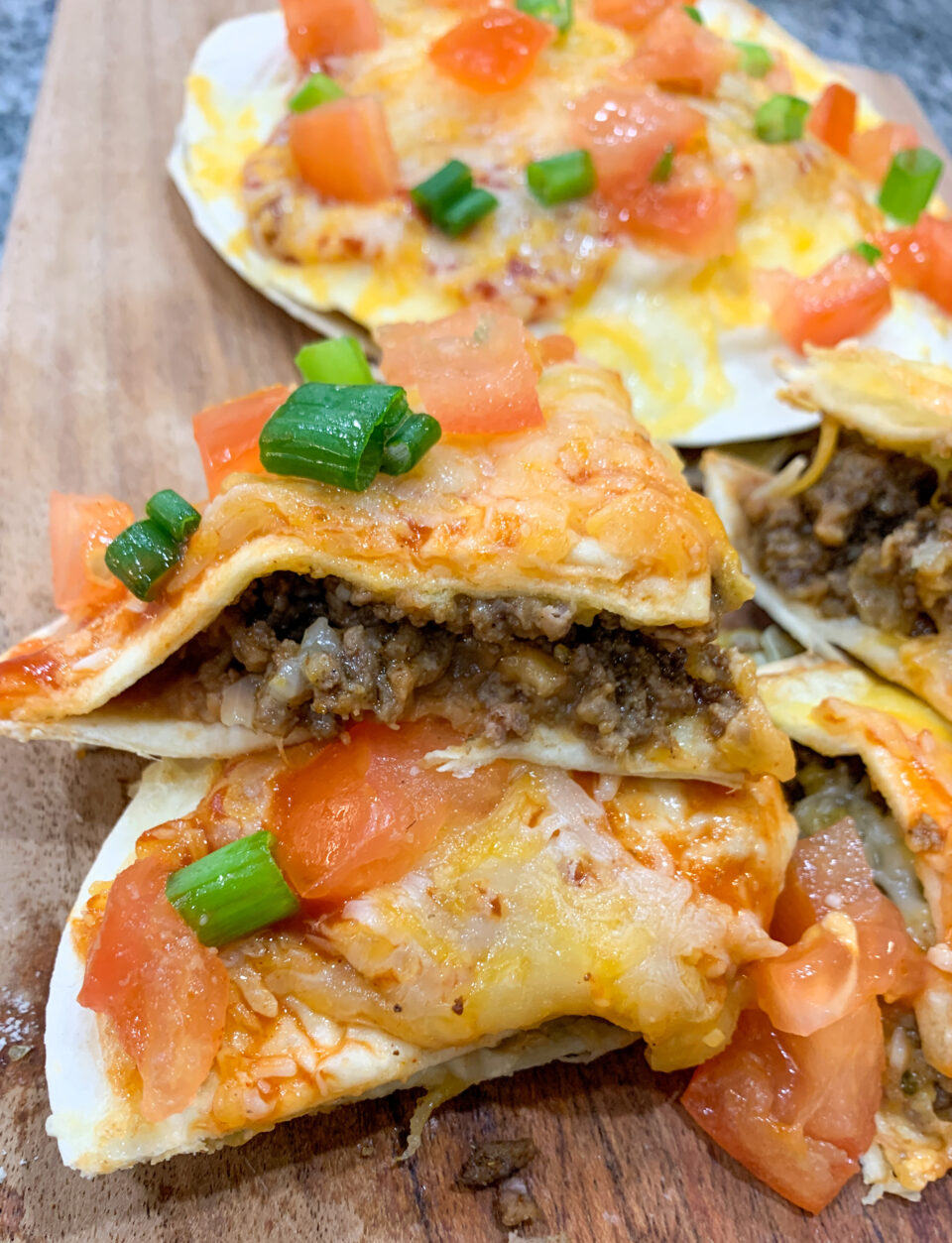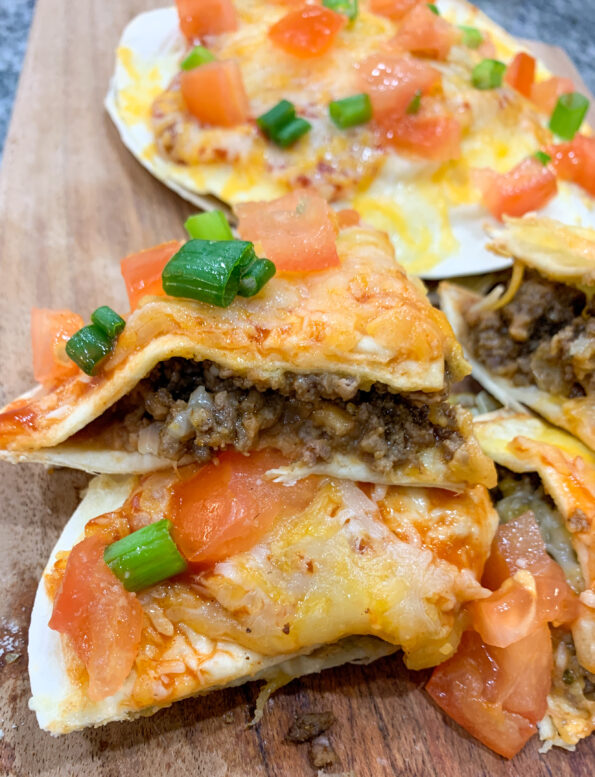 But overall this was an easy, simple, kid friendly recipe.
Will you be in line for the Mexican Pizza on May 19? Hit me up and let me know.