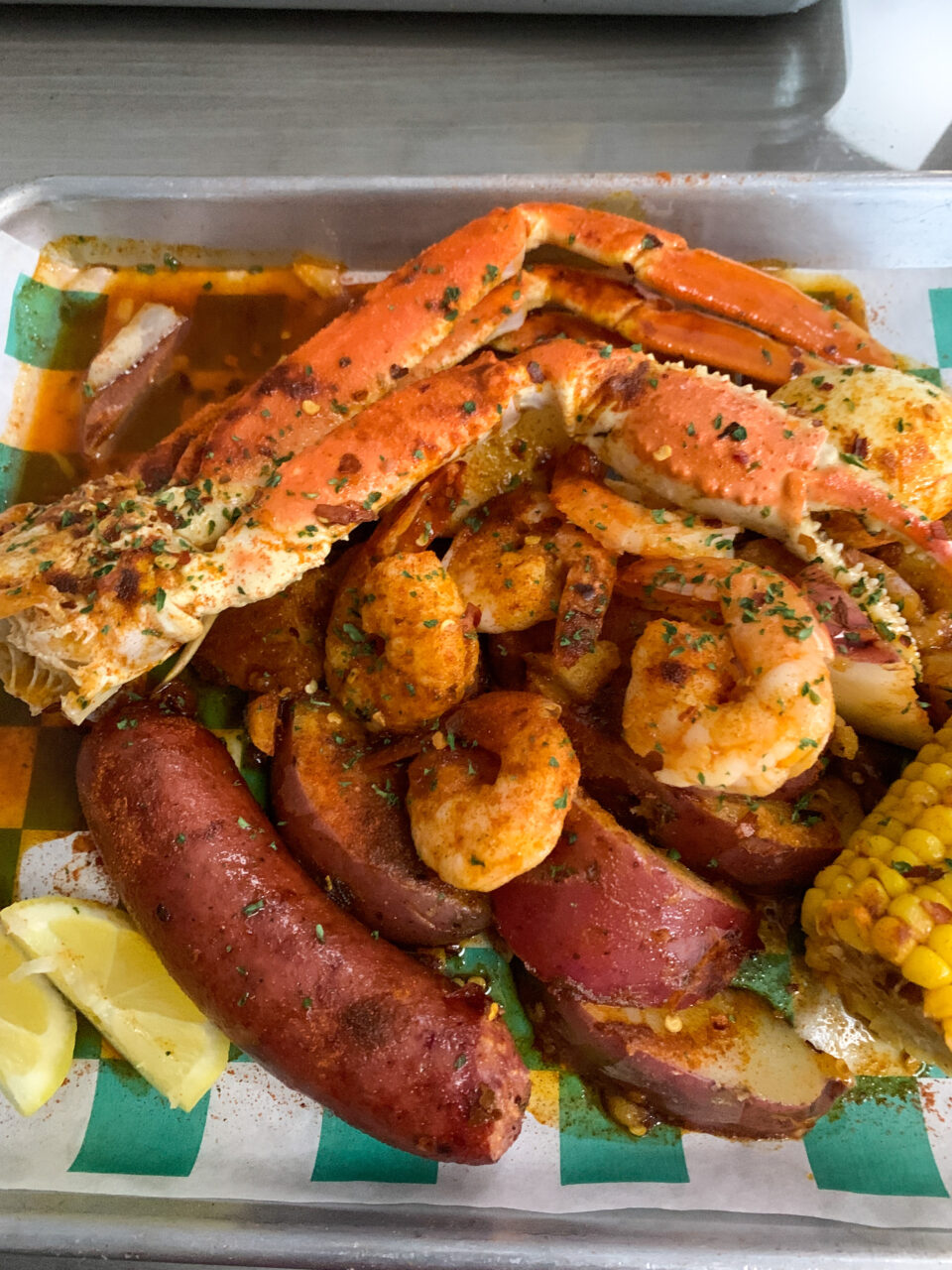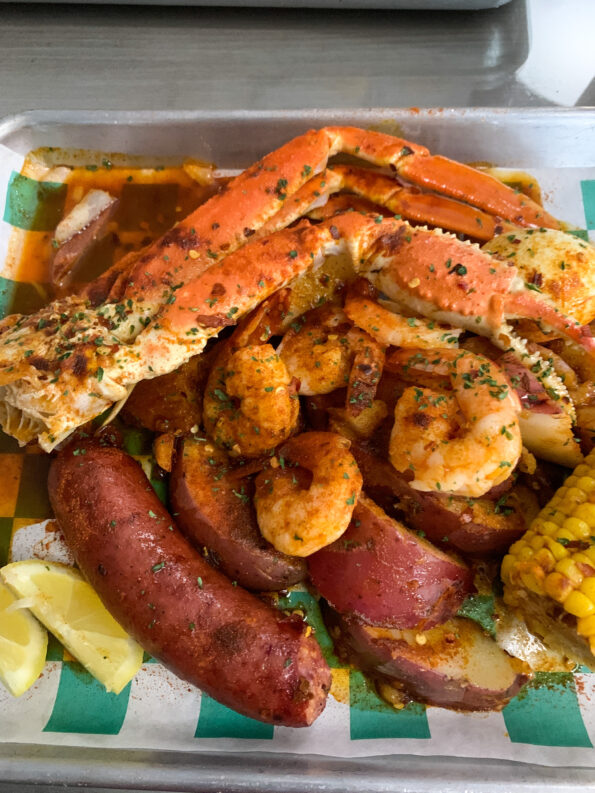 Seafood is something we absolutely love to enjoy as a family. My husband and kids all love Seafood. Being from Louisiana, Seafood is something we eat weekly. Whether it's Crab, Shrimp, Lobster, Fish etc.. We love it all.
A few weeks ago our daughter had an early dismissal day on a Friday. Friday's are typically my husband and I's lunch date day. She crashed our lunch date, so we took her along for our lunch date.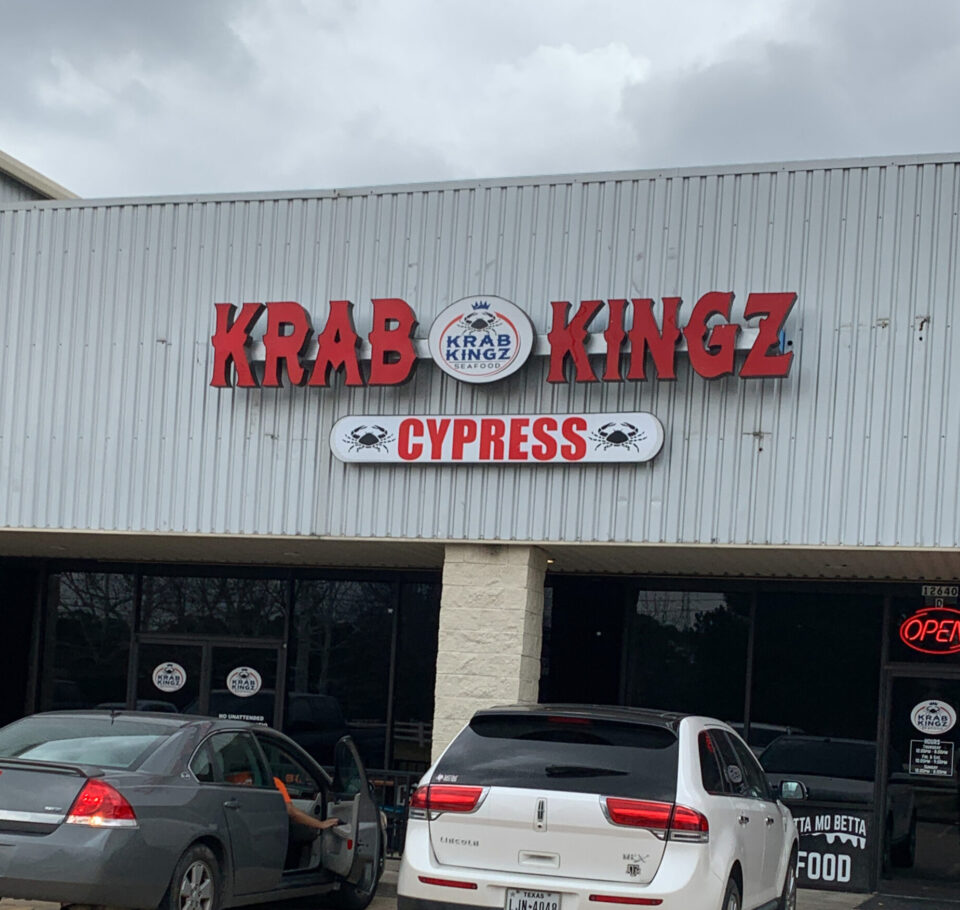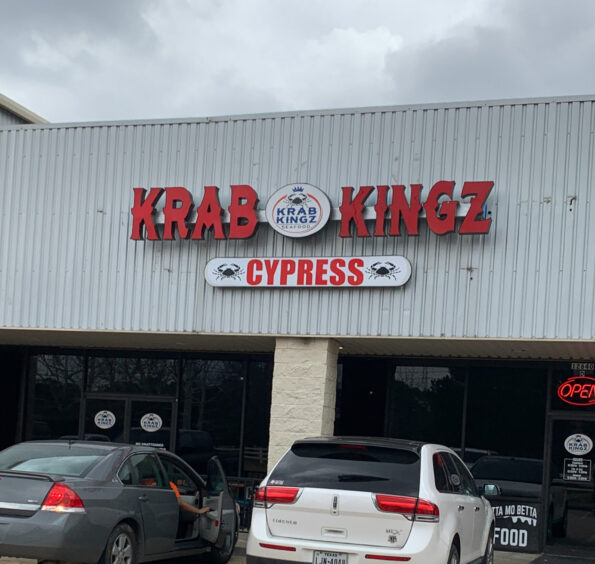 We stopped in for lunch at Krab Kingz Seafood in Cypress. Krab Kingz Seafood is a Seafood restaurant that specializes in Cajun style Crab boils. Crab Leg Clusters, Shrimp, Sausage, Boiled Egg, Sweet Corn and Potatoes topped with a Signature Garlic Butter sauce.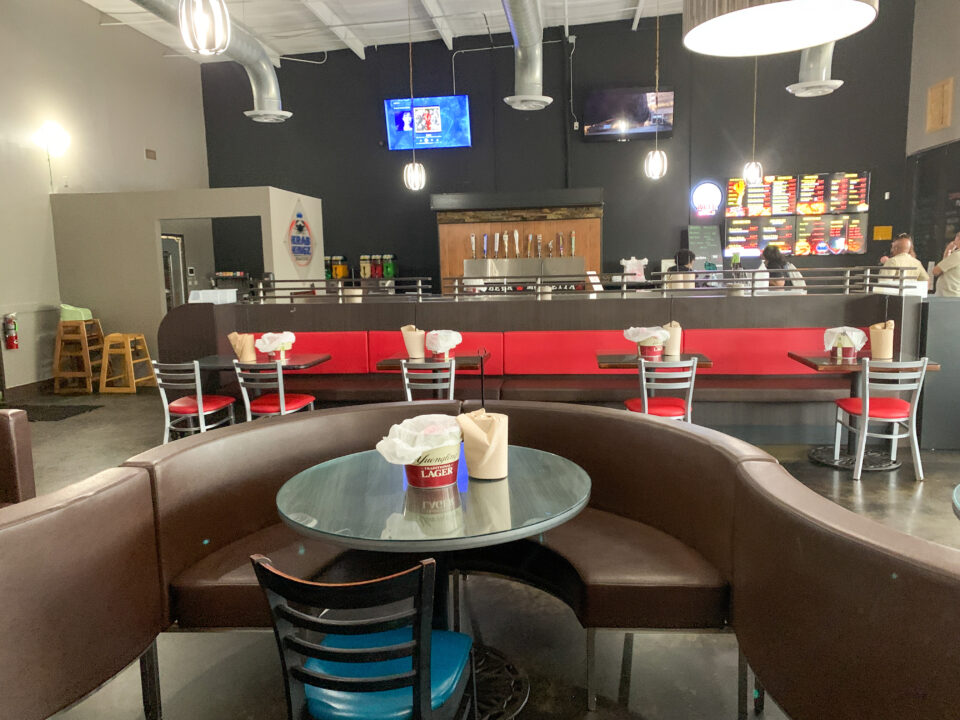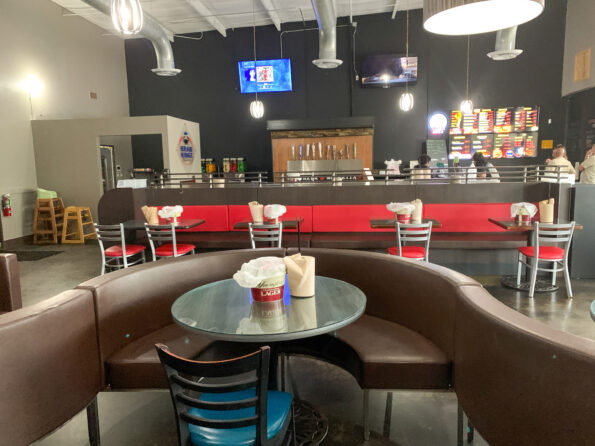 Krab Kingz menu is pretty simple, Seafood, Seafood, Seafood and more Seafood.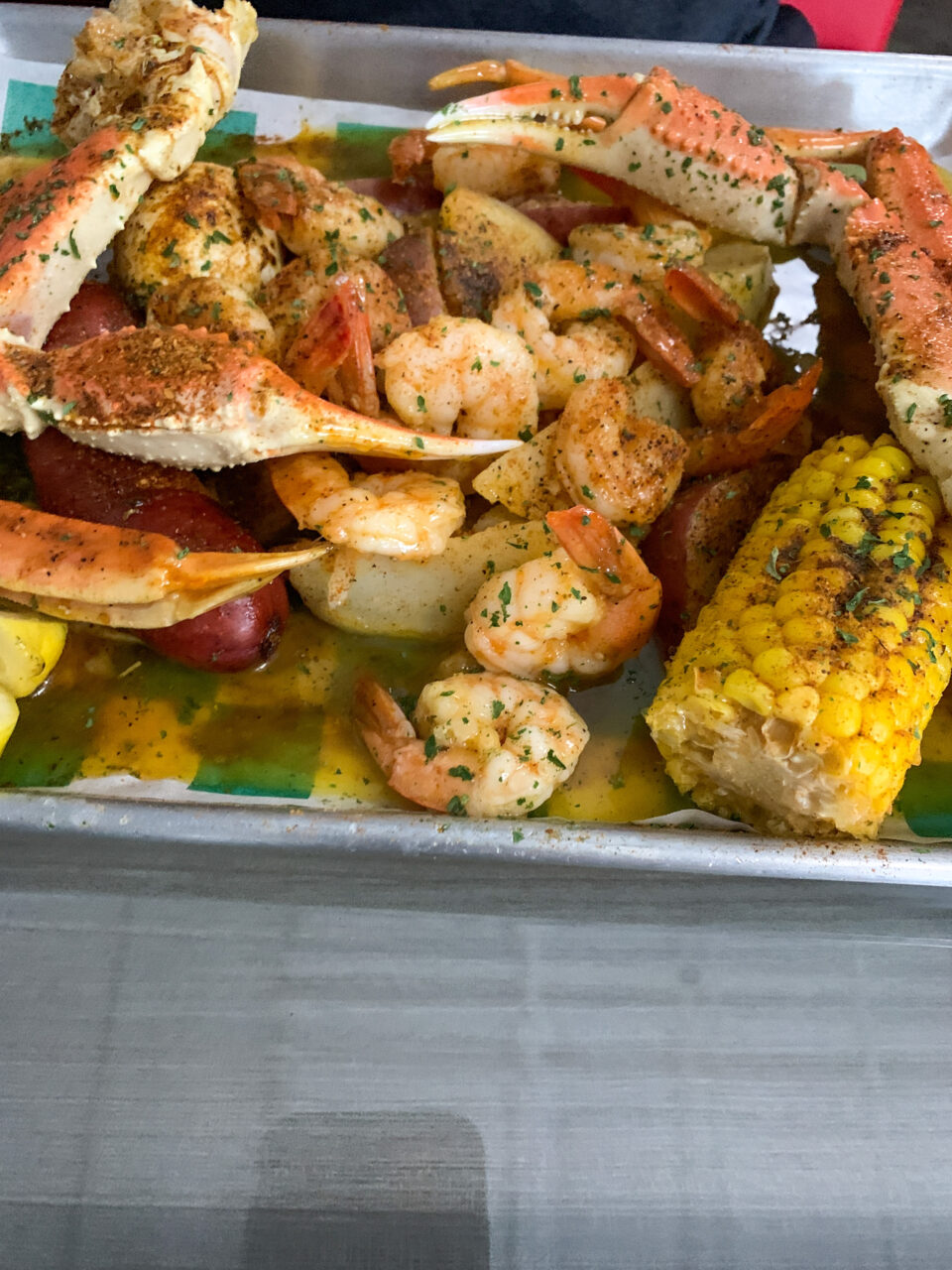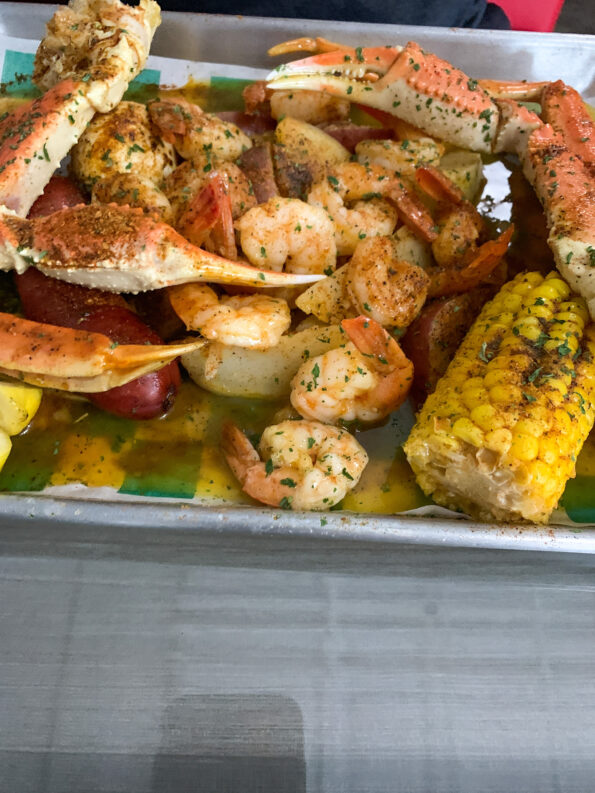 My husband ordered the Loaded King. This Platter included 2 Krab Clusters, 10 Shrimp, 1 Sausage, 1 Corn, 1 Egg and Potatoes. The Spice level was Cajun Garlic Butter.
Sorry that the picture isn't better. My husband's mouth was salivating and he forgot to take the picture. This guy!!
The Platter was delicious. He really enjoyed it. It wasn't too spicy or not spicy enough, he said the spice level was just right.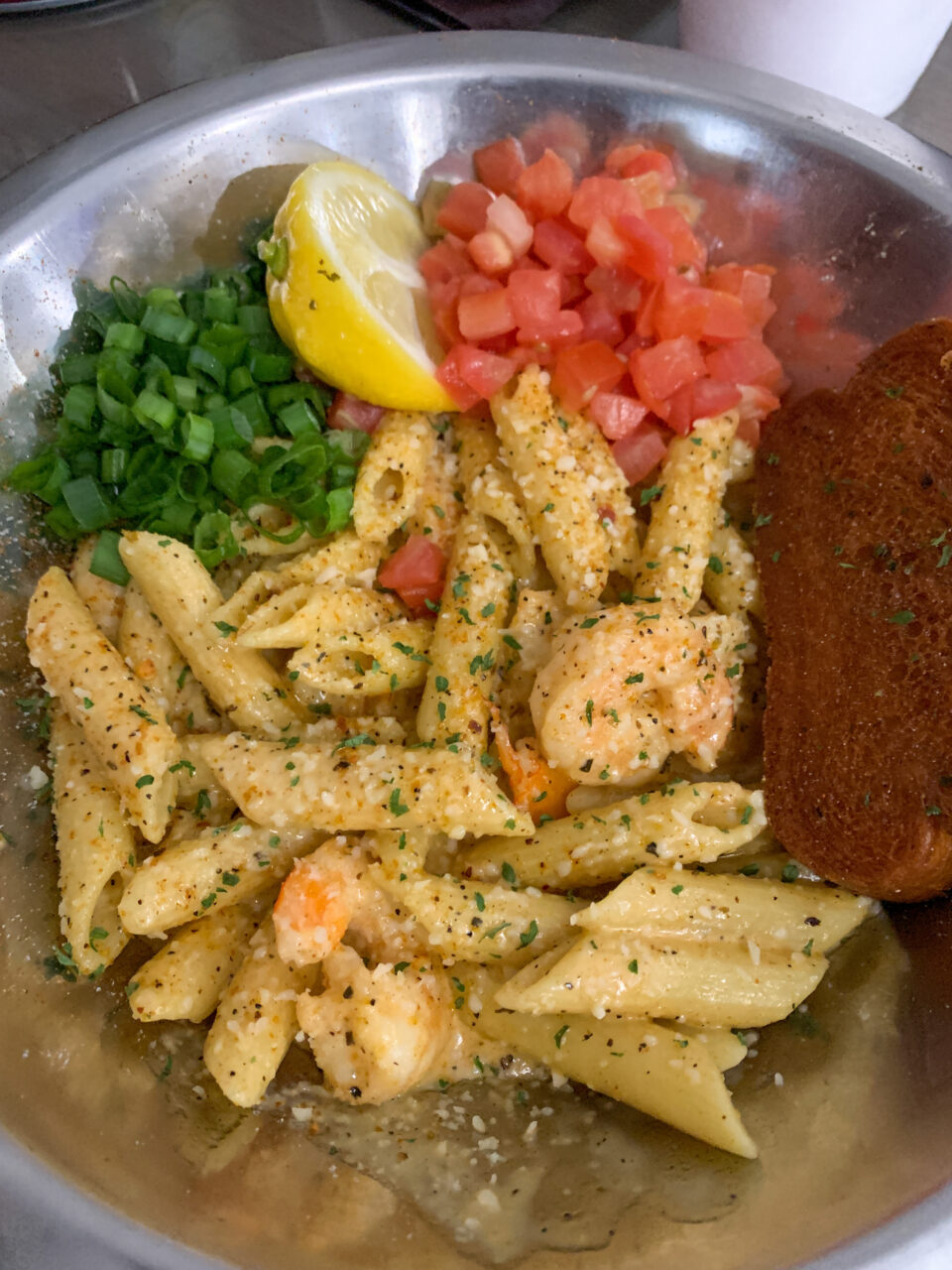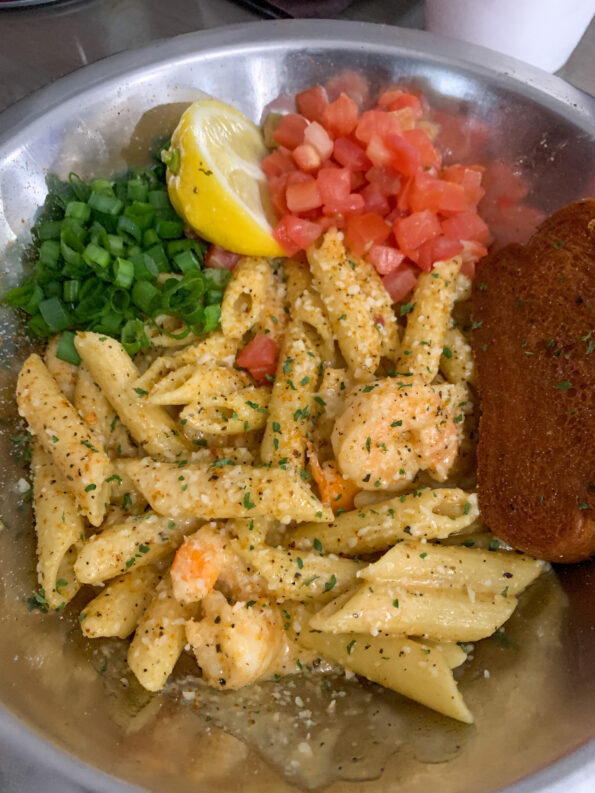 Our daughter ordered the Shrimp & Pasta. The Shrimp and Pasta consisted of a Penne Pasta, tomatoes, shrimp, green onions, with lemon and garlic bread. She is a pasta lover and man this one was delicious.
I love that it was served in a silver bowl and you mix the items together yourself. Great option.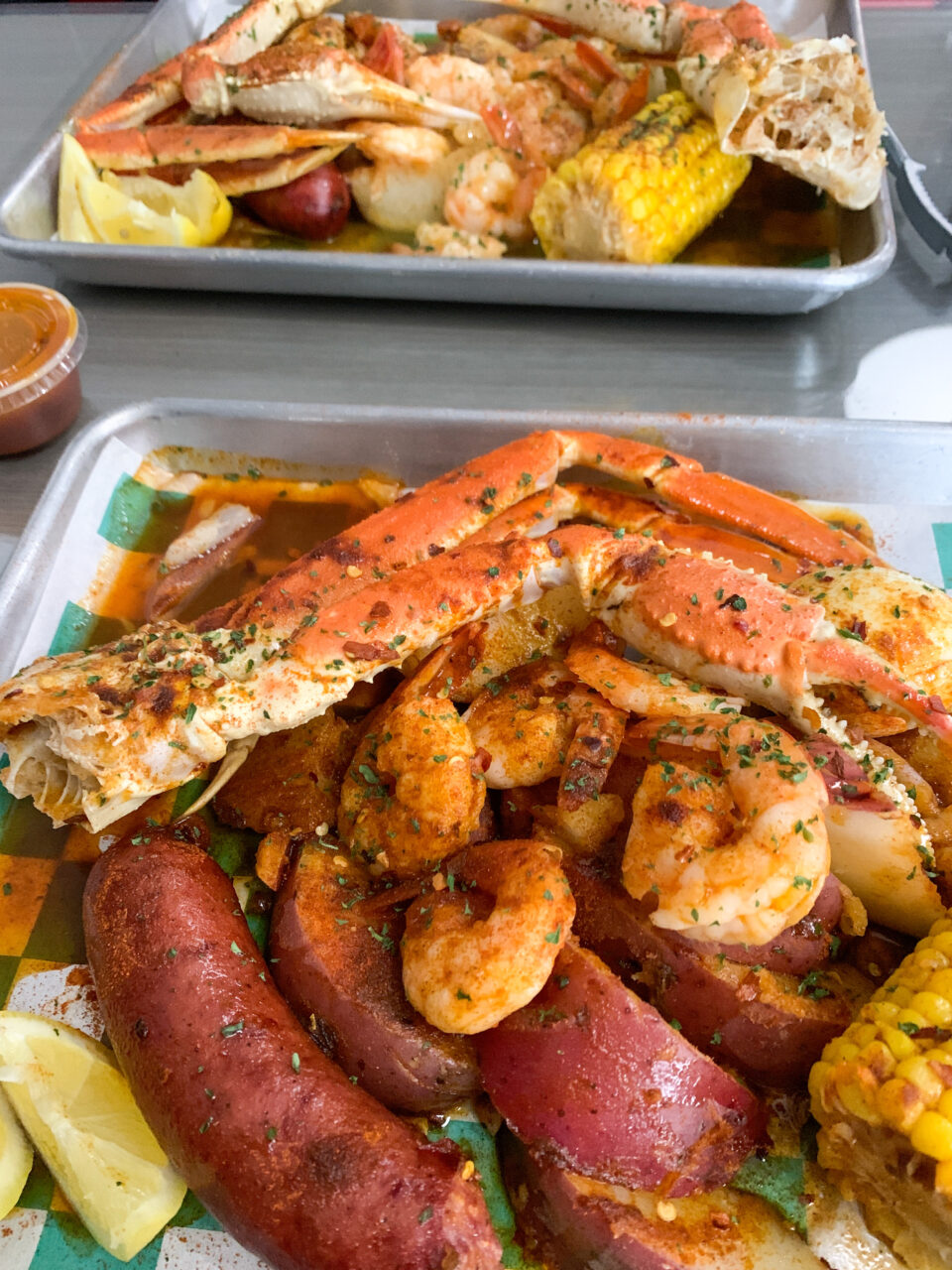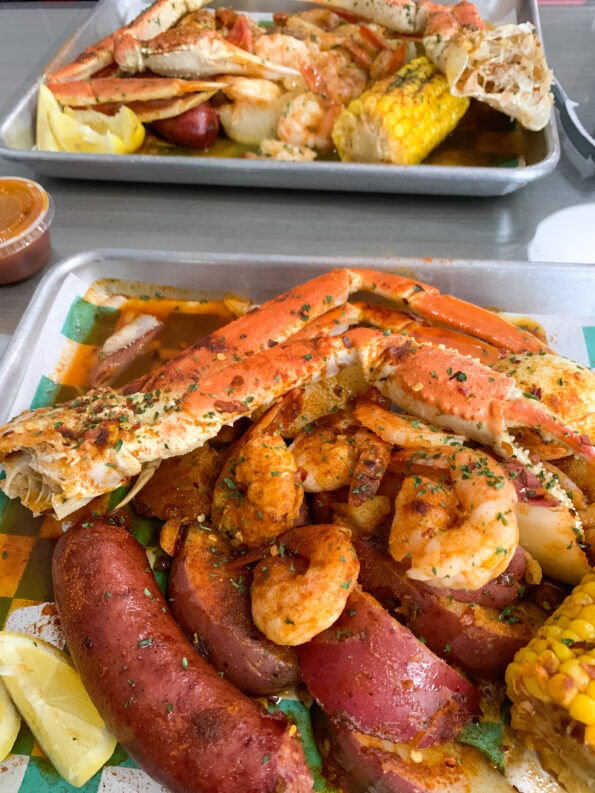 I ordered the Kingz Sampler. This Seafood platter included 1 Krab Cluster, 5 Shrimp, 1 Sausage, 1 Corn, 1 Egg and potatoes. The spice level was King Me. Oh my goooodnessss, Spicy! But it was really good.
The seafood was perfectly boiled and seasoned.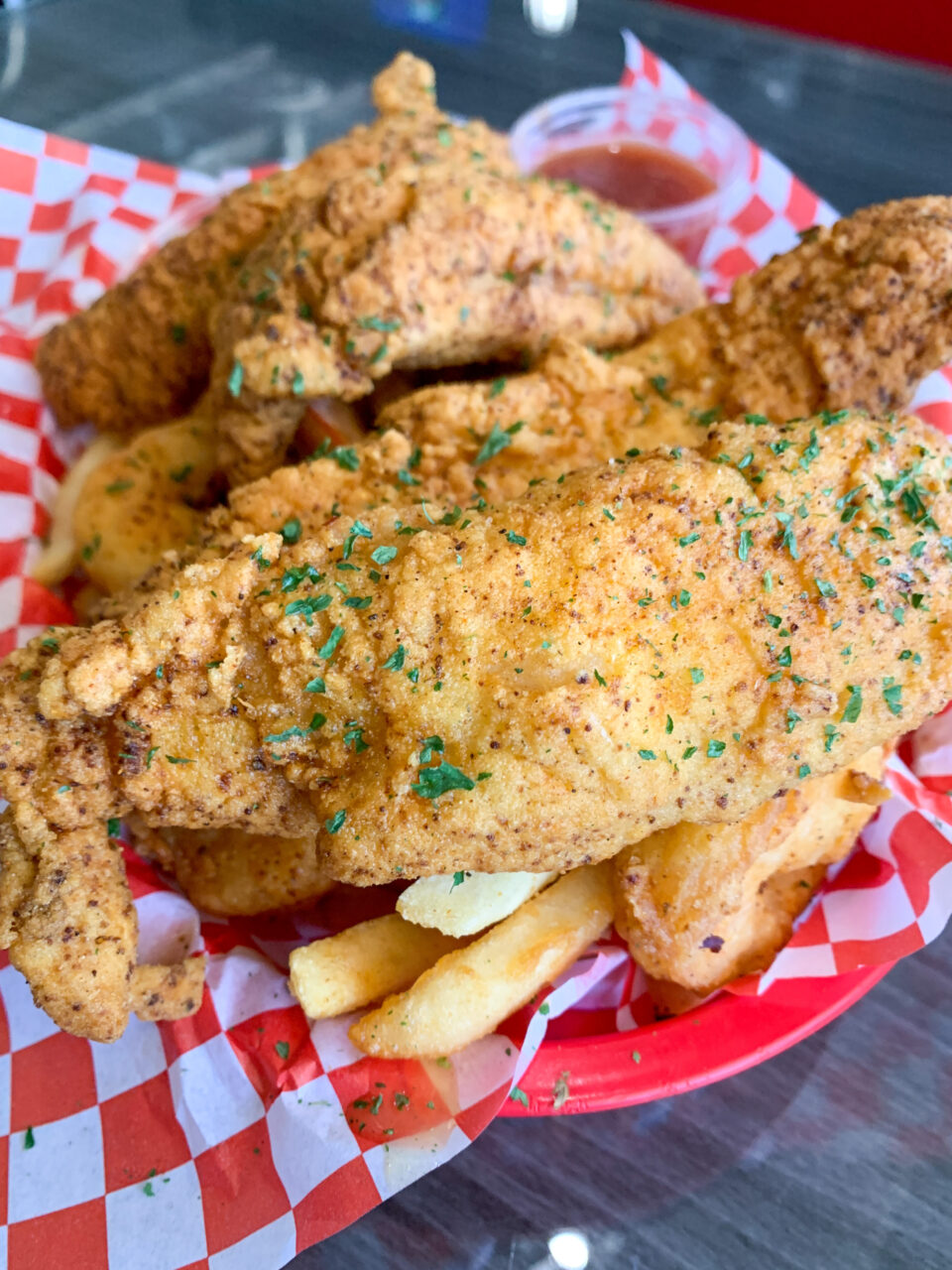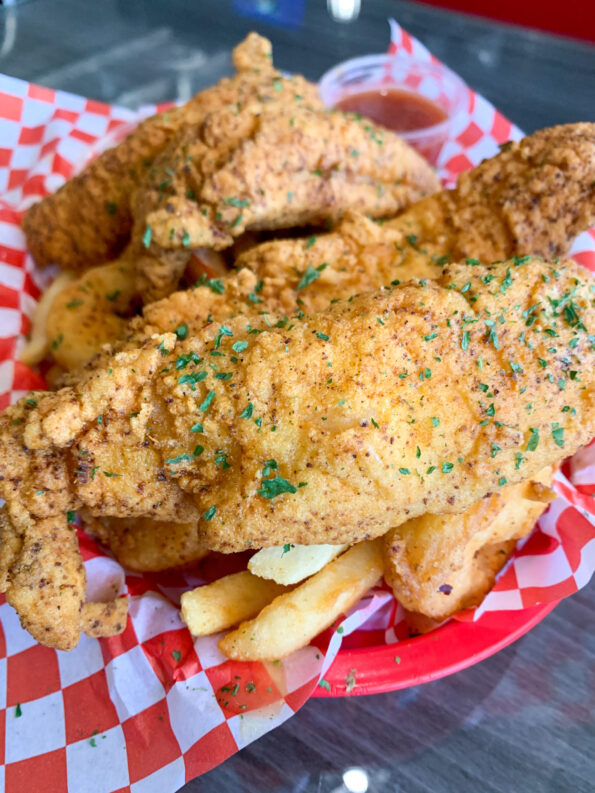 Before leaving our meal, I noticed that they had Fried Seafood too. So I decided I would go back and try the Fried Seafood.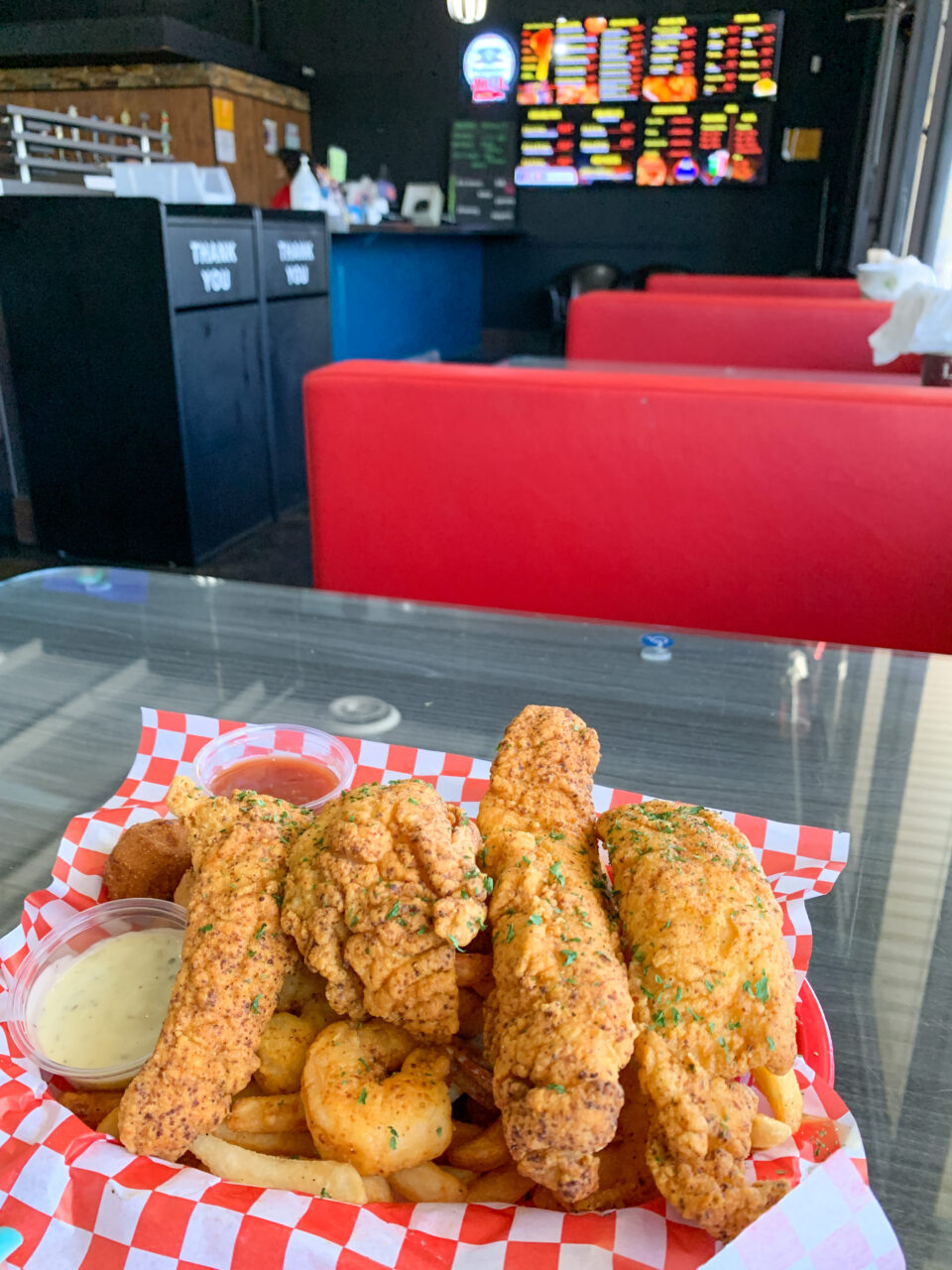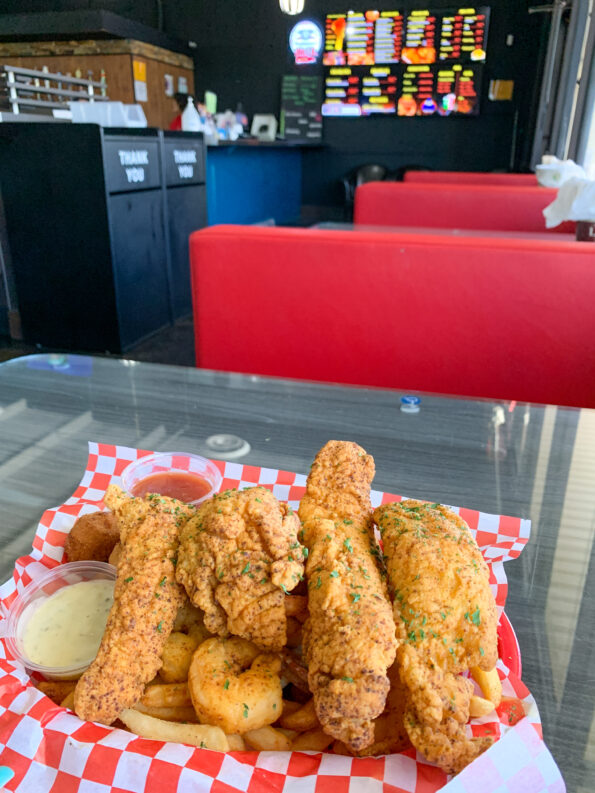 I had some time before picking up my daughter one day and I decided to grab lunch. The Fish & Shrimp Platter was delicious. Not to mention huge. The Fish Platter consisted of Fried Fish, Fried Shrimp with french fries, hush puppies, tartar sauce and cocktail sauce.
OMG the superb! The seafood was fried to perfection. The plate was made to order and served piping hot. So good.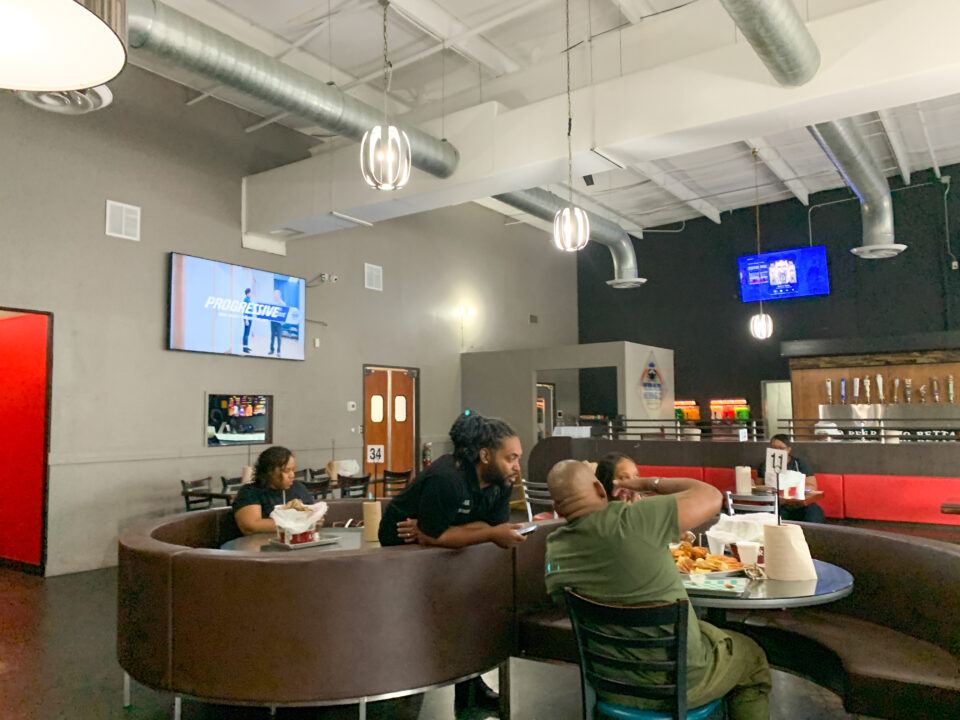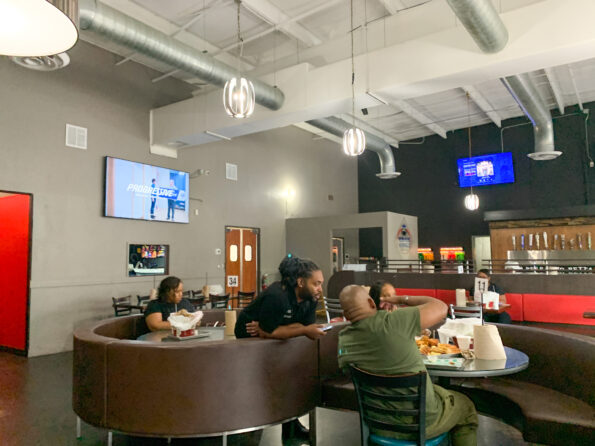 Overall the food was incredible at Krab Kingz Cypress. You can tell they care about what they serve their customers. The service was top notch.
Krab Kingz is a great place to grab lunch on a Friday with friends and stay awhile.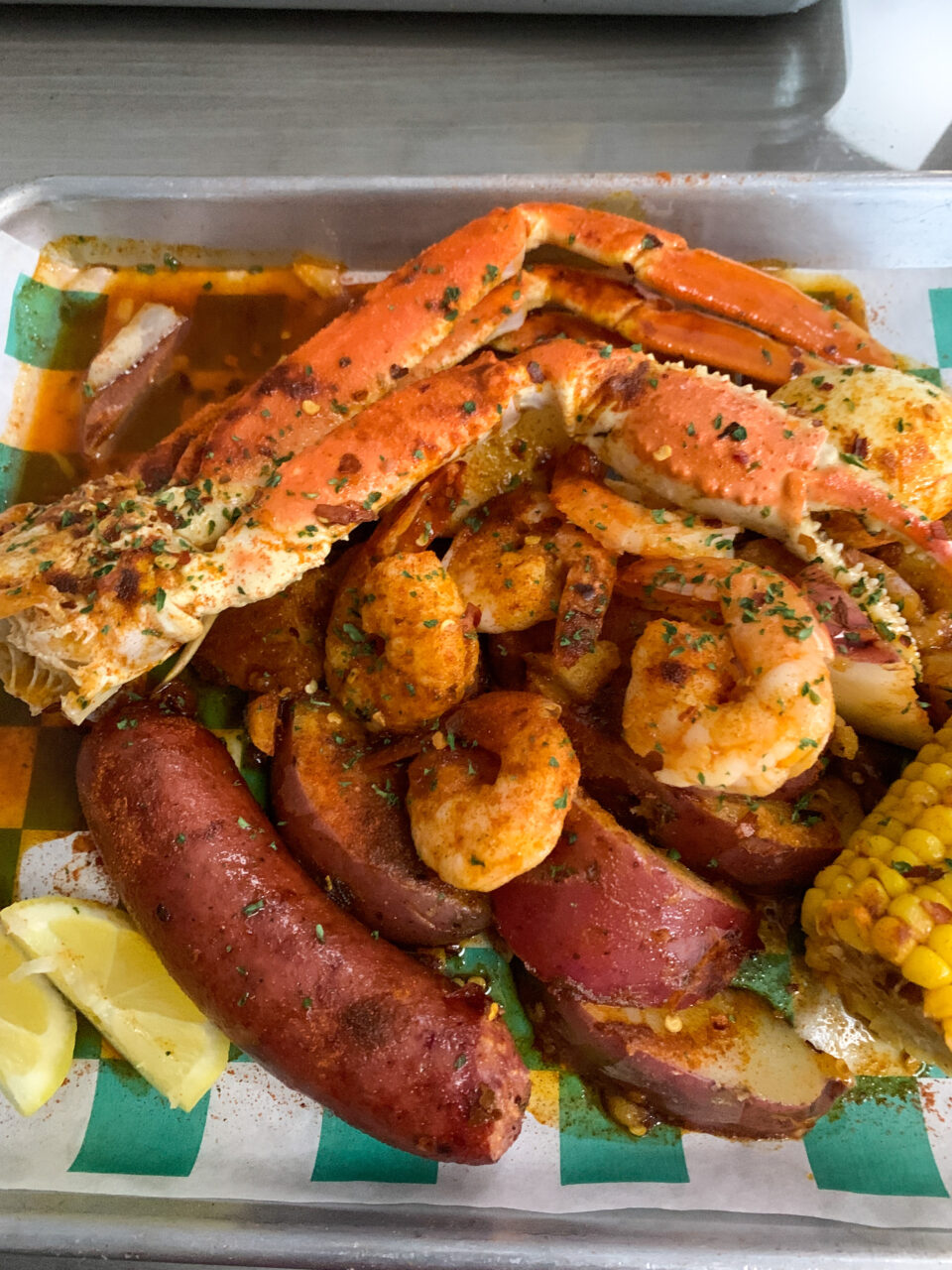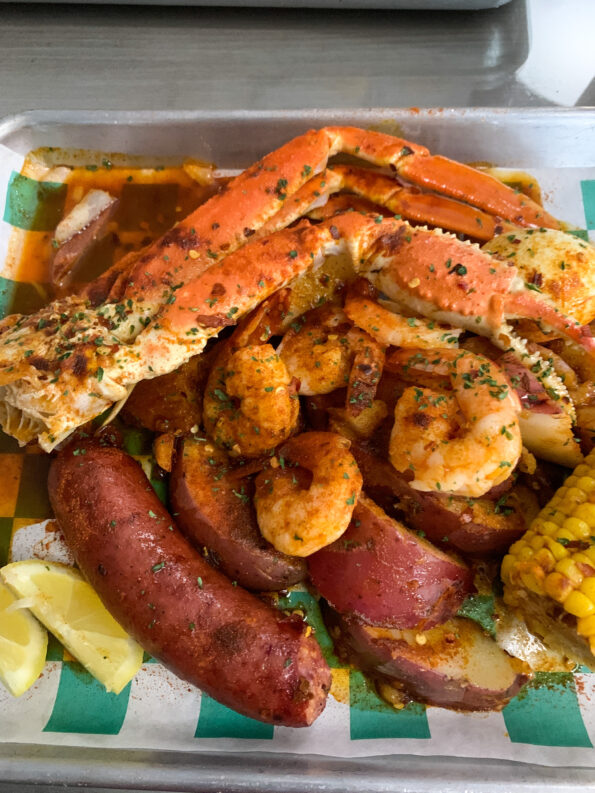 Krab Kingz Cypress is located at 12640 Telge Rd., Cypress, TX, STE. D. The Hours of Operation are Thursday 12:00 a.m. – 8:00 p.m., Friday – Saturday 12:00 – 9:00 p.m. and Sunday 12:00 – 8:00 p.m.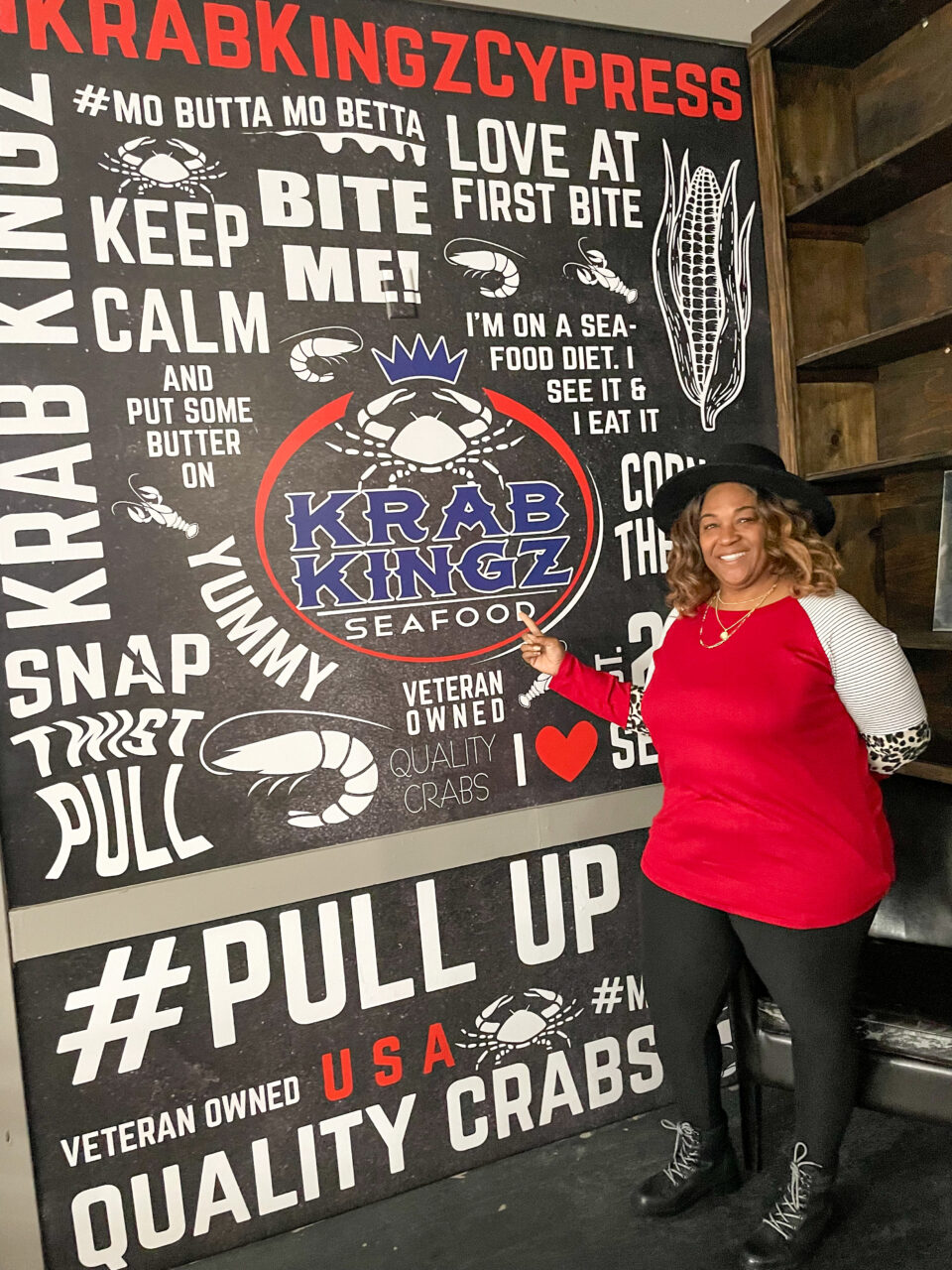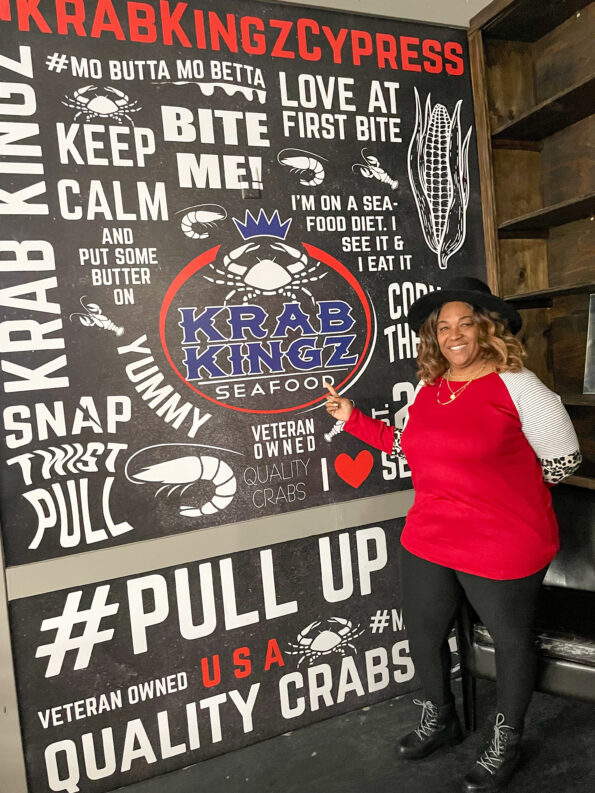 Go check them out and be sure to tell them that the Da'Stylish Foodie sent you.