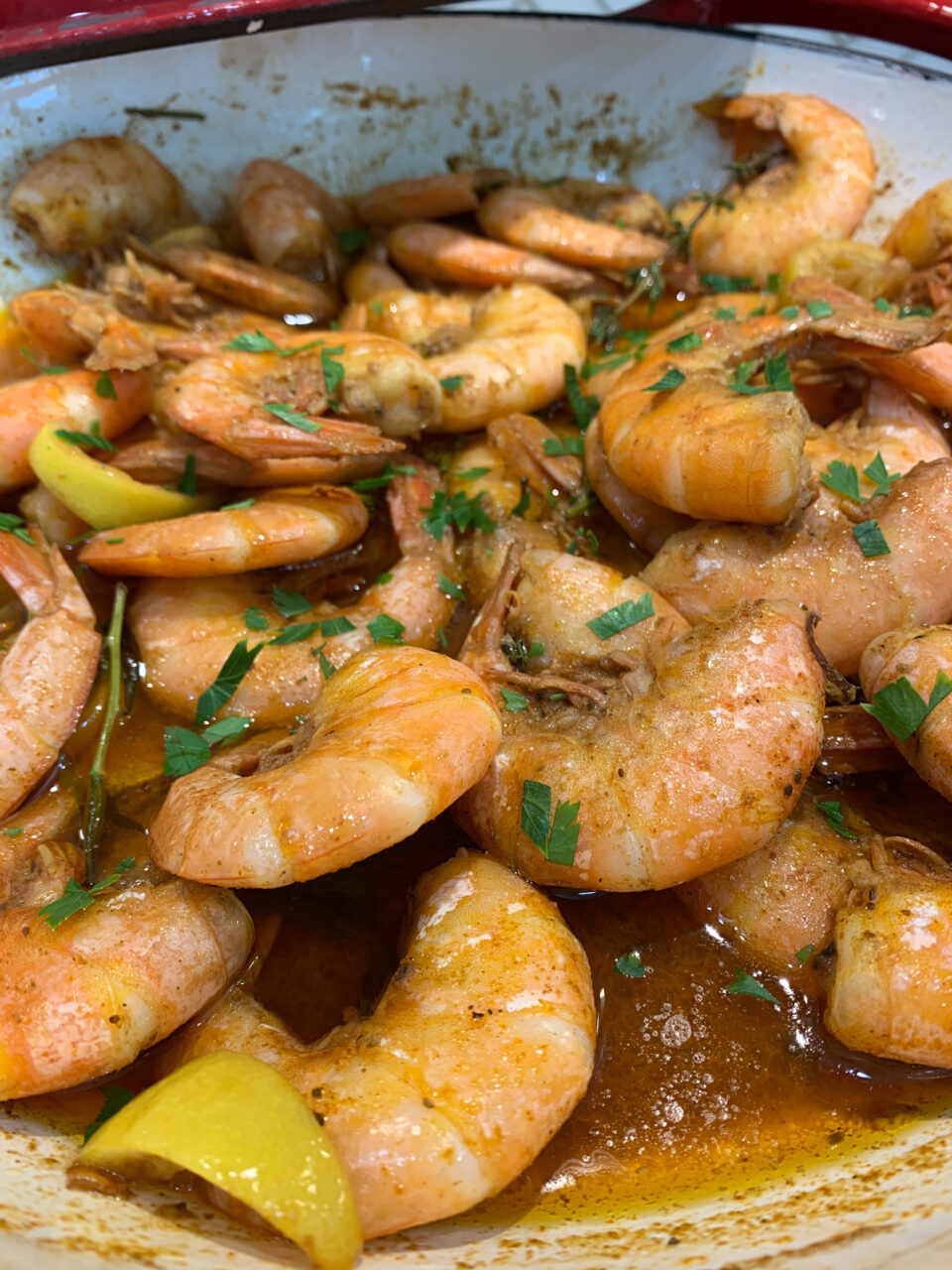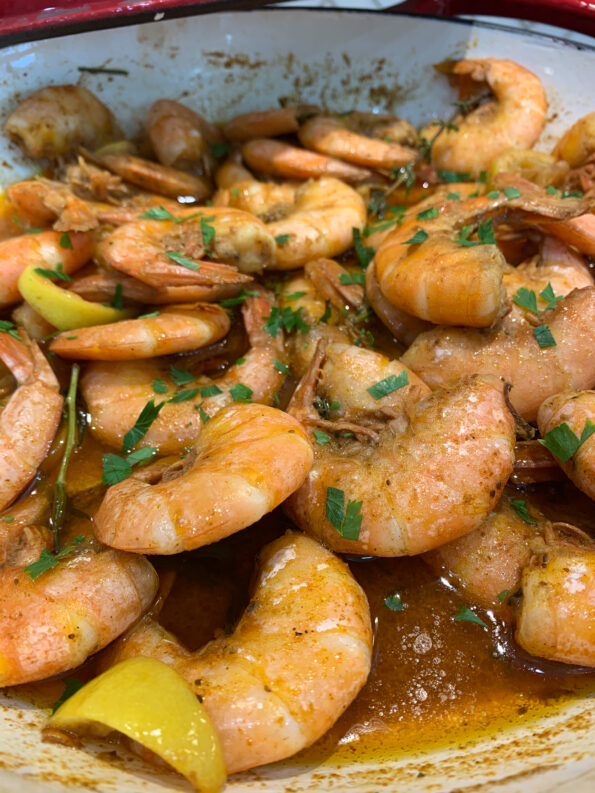 BBQ Shrimp means sauteed shrimp in a rich, flavorful sauce. Shrimp is generally served with the head and shell on.
Print Recipe
BBQ Shrimp
Yum
My version of the New Orleans style BBQ Shrimp served in a yummy, flavorful delicious sauce and sopped up with a buttery bread. Oh so good.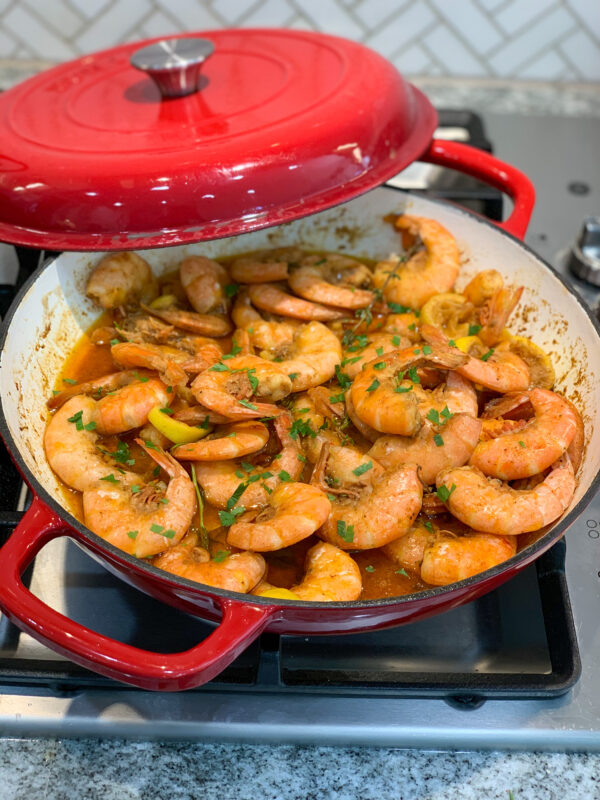 | | |
| --- | --- |
| | |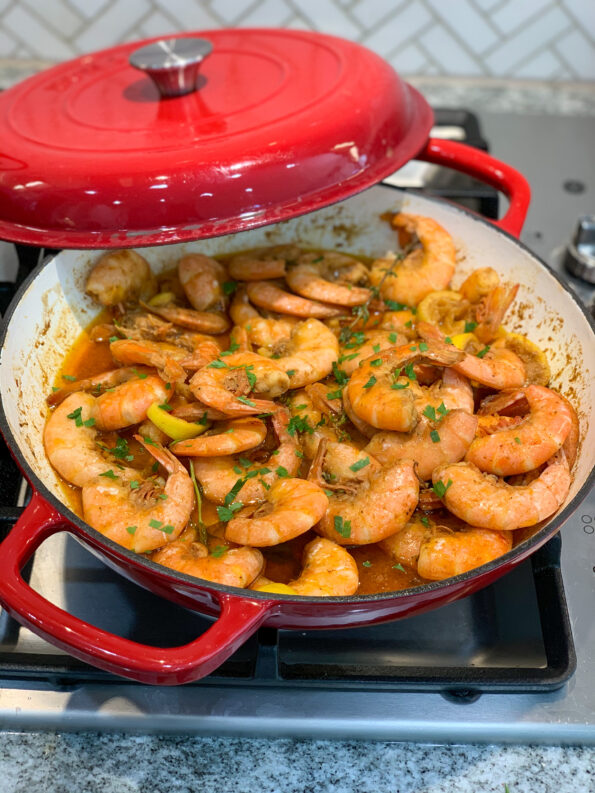 This easy one pot dishes is so good. But it cooks quickly. I recommend having all ingredients measured and ready to go.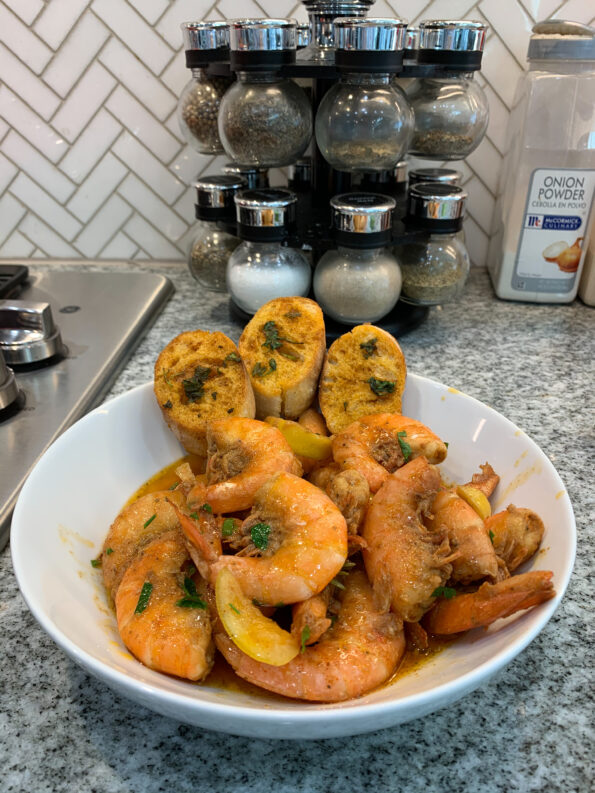 BBQ Shrimp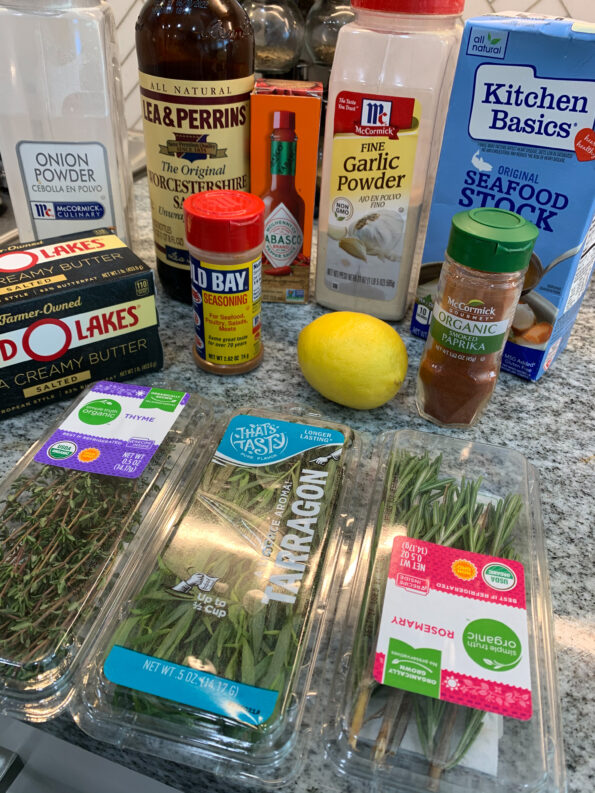 Ingredients:
Fresh Rosemary
Fresh Thyme
Fresh Tarragon
Land O'Lakes extra creamy butter
Worcestershire sauce
Tabasco Hot Sauce
Old Bay Seasoning
Fresh Lemon Juice
Lemon slices
Smoked Paprika
Garlic Powder
Onion Powder
Seafood stock (optional)
French Bread
Fresh Parsley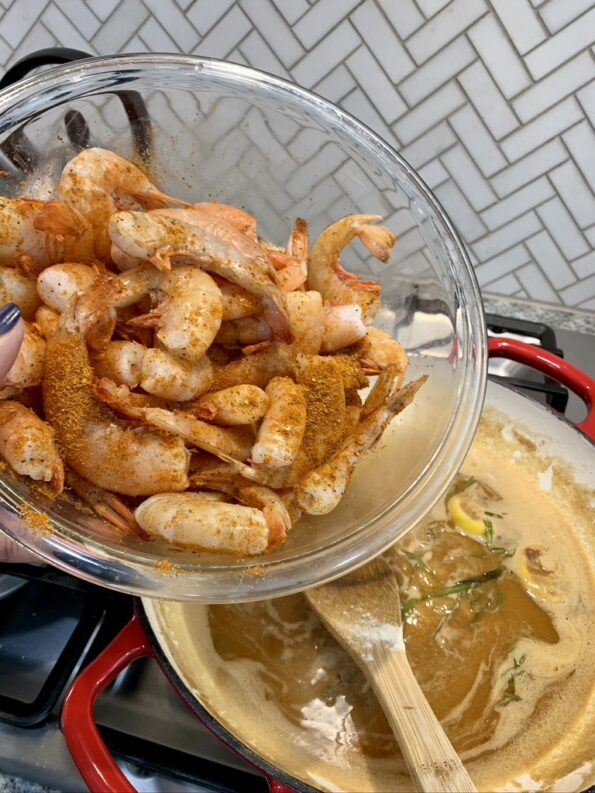 Directions:
Season the shrimp with Old Bay Seasoning or Cajun seasoning. Old Bay Seasoning is a seasoning that is delicious in seafood dishes.
Juice a big lemon. Set aside.
Take a small lemon and cut into slices. Then cut each slice in half. You will only use 4 - 5 pieces. Set aside.
Add sticks of butter to the skillet on a medium to high heat. You don't want to burn it.
Once the butter is almost dissolved completely. Add in worchestire sauce. Stir.
Toss in Tarragon.
Add Smoked paprika, onion powder and garlic powder.
Add Lemon juice.
Add lemon pieces. Stir.
Add shrimp.
Add thyme and rosemary. Stir.
Stir until shrimp is incorporated with sauce. Cover on low to medium heat for 5 - 10 minutes. Stirring occasionally. Shrimp cook fast, so keep an eye on it. I would say within 6 - 8 minutes it should be cooked. But it will depend on your stove.
Remove lid and check to see if shrimp is cooked. The shrimp should be opague with some pink and red spots. If you can't visually tell, remove one from the pot. Peel and taste.
If the shrimp is cooked, remove from the heat. Cover and let sit for an additional 5 - 10 minutes. This will allow the shrimp to soak up the seasoning.
While you wait prepare the french bread or bread of choice to serve with the shrimp. I sliced a french bread. In a bowl, I mixed softened butter, smoked paprika, fresh cilantro. Spread the with the butter mixture and bake until toasted. You will thank me later. So good.
Serve the shrimp with sauce in a bowl. Finish with fresh parsley.
Enjoy.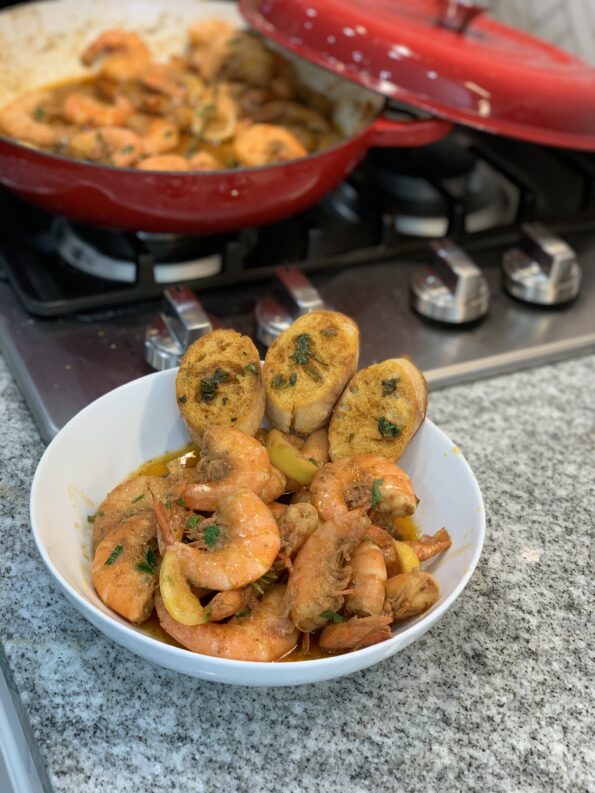 The BBQ Shrimp was so good. My kids ate it over noodles with bread. Delicious.