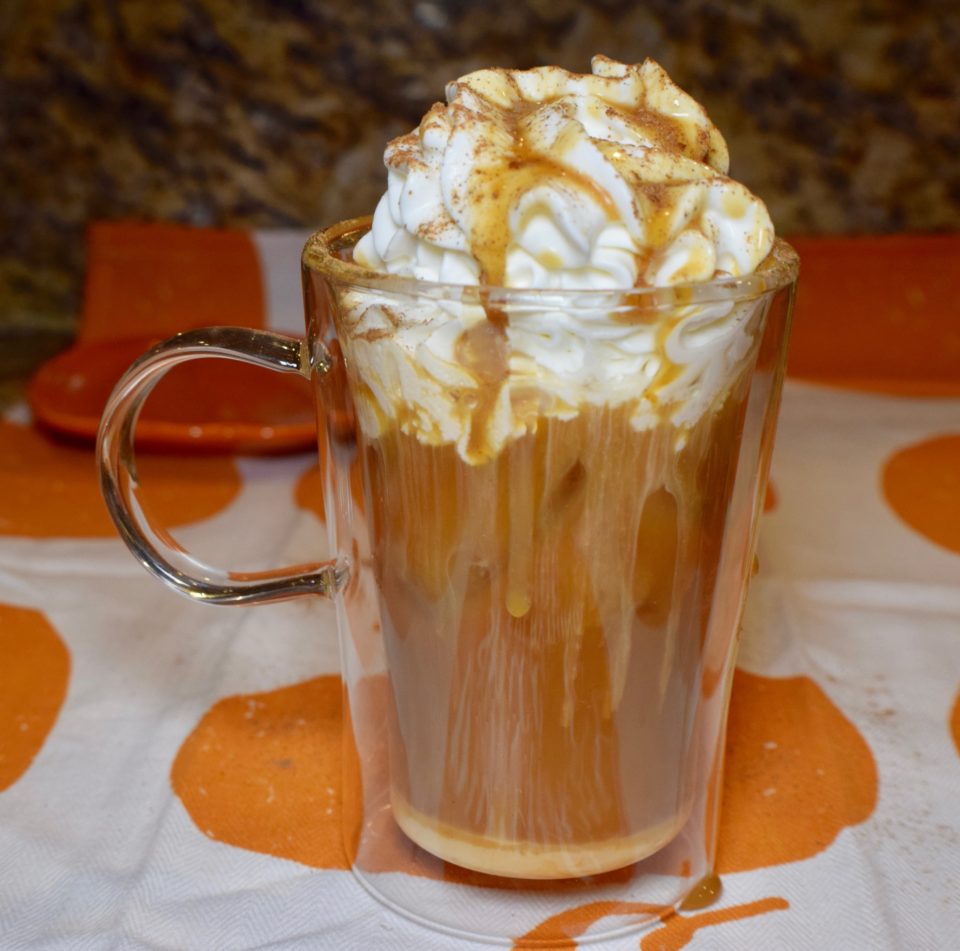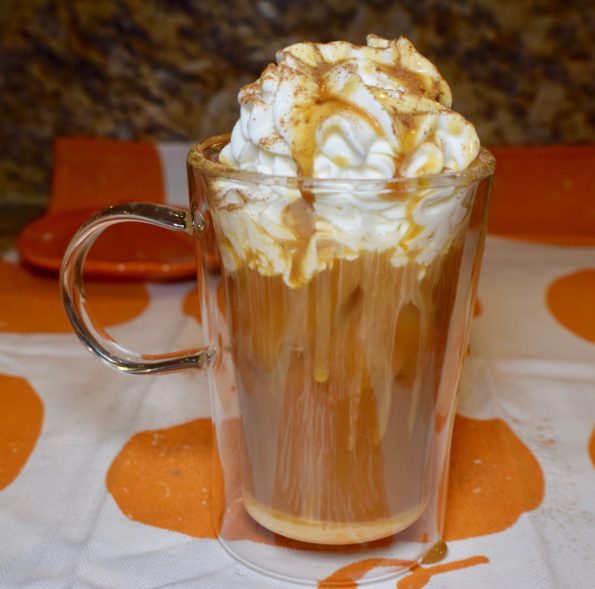 Pumpkin Praline Vanilla Iced Coffee (Sponsored Post)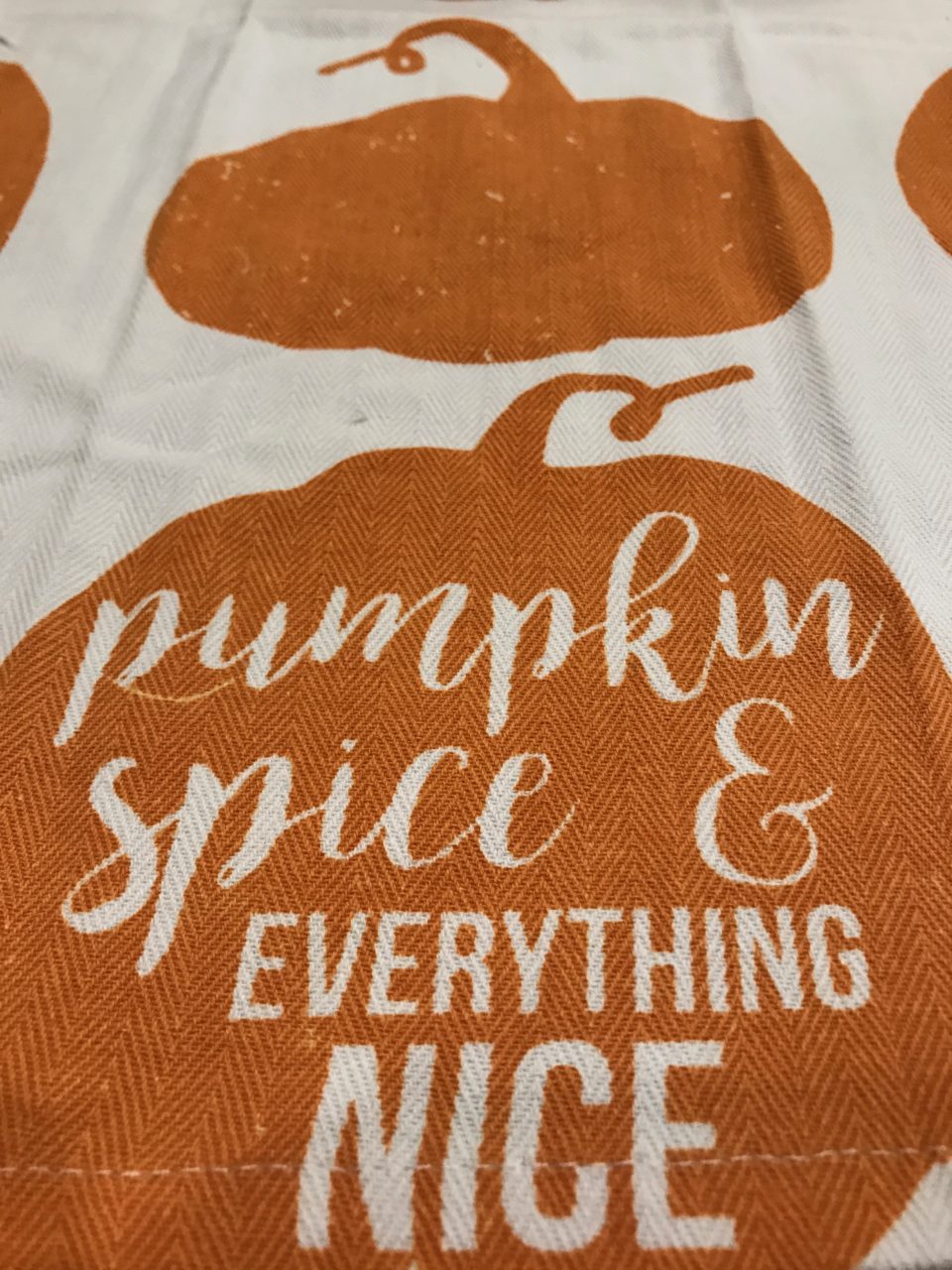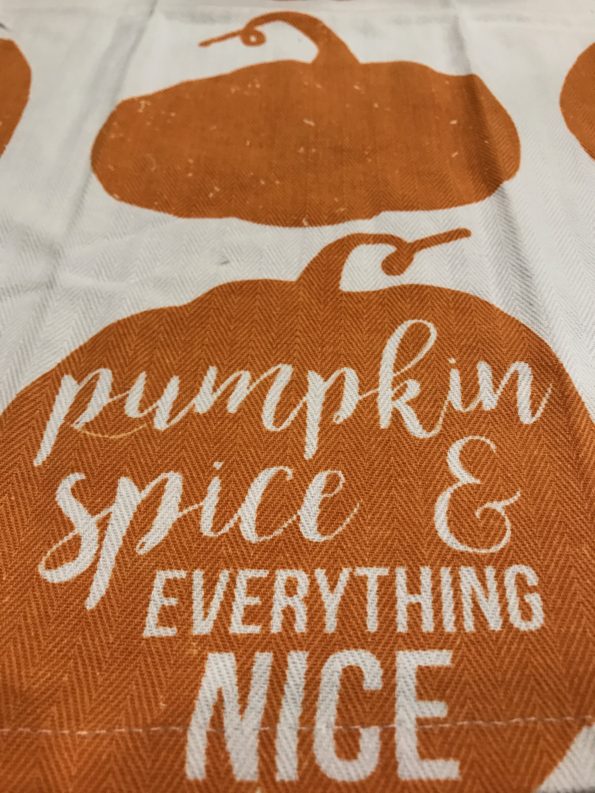 Pumpkin Spice is a big hit in the Fall. Many people love the Pumpkin Spice Flavor. PSL reminds us that cool weather, Fall clothing and of course Christmas is nearing.
I was approached by Torani to create an Iced Coffee. Torani is a San Francisco-based, 3rd generation family-owned company founded in 1925. Inspiring folks to connect with family and friends by sharing their flavor and discoveries.
"Torani inspires folks to taste life one flavorful experience at a time..". Torani has a wide range of flavors to choose from. I have been having a blast creating drinks and dishes with the Torani Flavors.
Torani's unique flavors are simple, easy to use and versatile. The regular line is made with real, simple ingredients. As well as offering sugar free options made with natural flavors and sweetened with sucralose.
Not into the fancy flavors, don't worry, Torani offers the authentic coffeehouse flavors like Vanilla, Hazelnut, Caramel, etc.
Iced Coffee is not just for the Summer time but as well as Fall. A drink inspired by #ToraniColdBrew , I have created a Pumpkin Praline Vanilla Iced Coffee just in time for the start of Fall and the welcoming of cooler weather.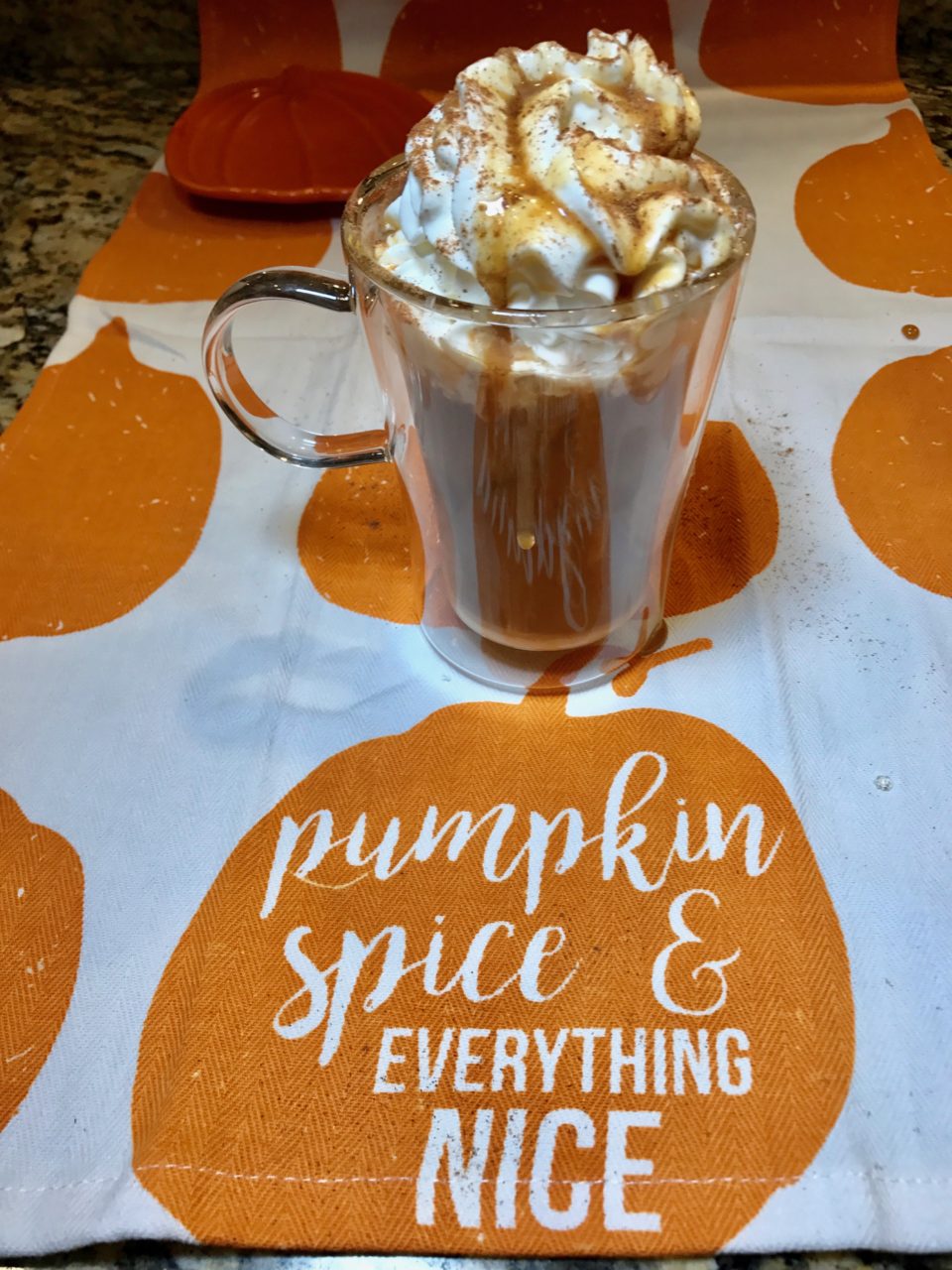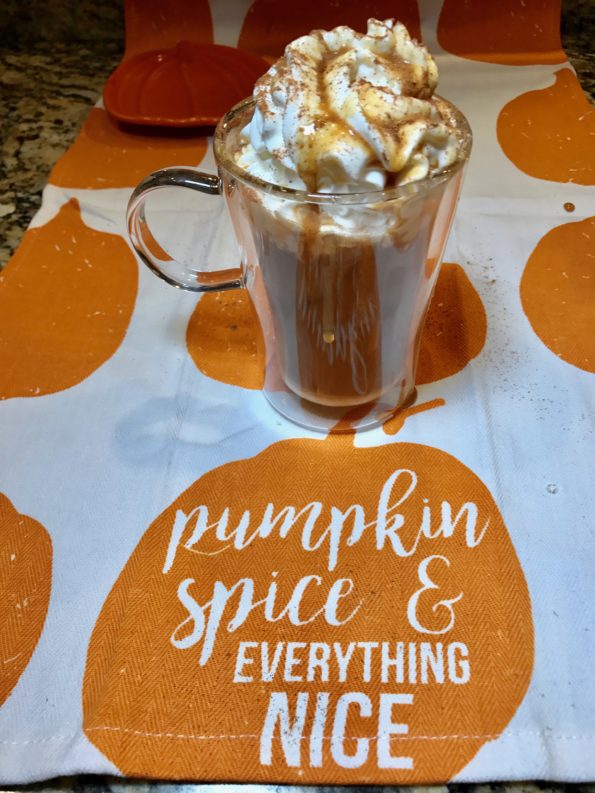 The recipe is easy, fun and guaranteed to be a crowd pleaser.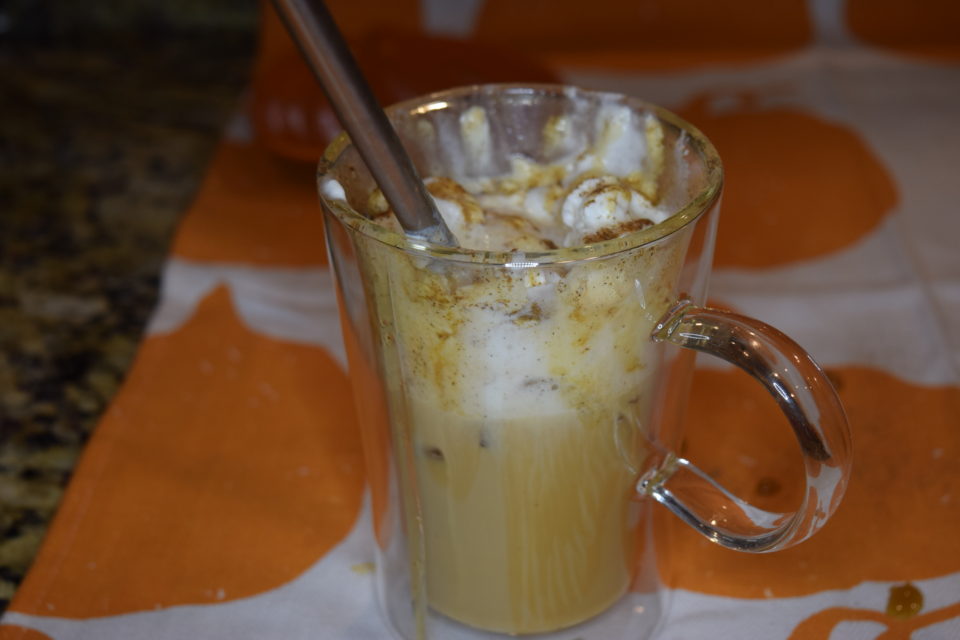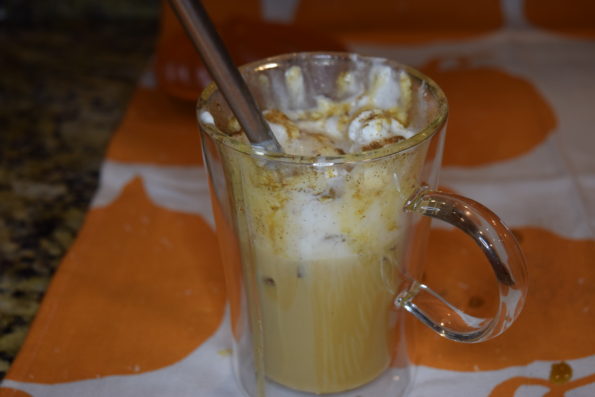 [evp_embed_video url="https://dastylishfoodie.com/wp-content/uploads/2017/09/ToraniIceCoffe.mp4″]
I will be doing a GIVEAWAY in a few weeks courtesy of Torani. Be looking out for the announcement!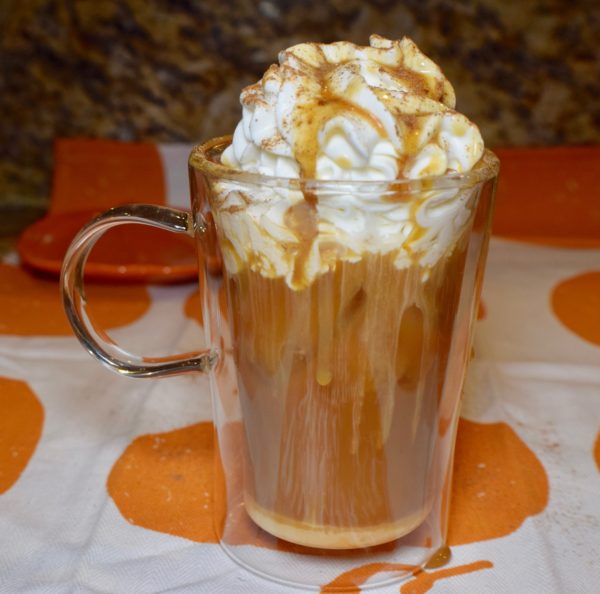 | | |
| --- | --- |
| | |
Pumpkin Praline Vanilla Iced Coffee
Brew Strong Espresso coffee or K-Cup.  Recipe included the Pumpkin Praline K-Cup.
Iced Coffee Mug, drizzle Torani Pumpkin Sauce inside the cup.
Fill cup with Cubed ice.
Pour Espresso in the cup.
Pour Torani Vanilla Signature Syrup
Add Condensed Milk.
Stir.
Top with whipped cream. Make it pretty.
Sprinkle Pumpkin Pie Spice on top.
Finish with Torani Pumpkin Pie Sauce.
Enjoy!!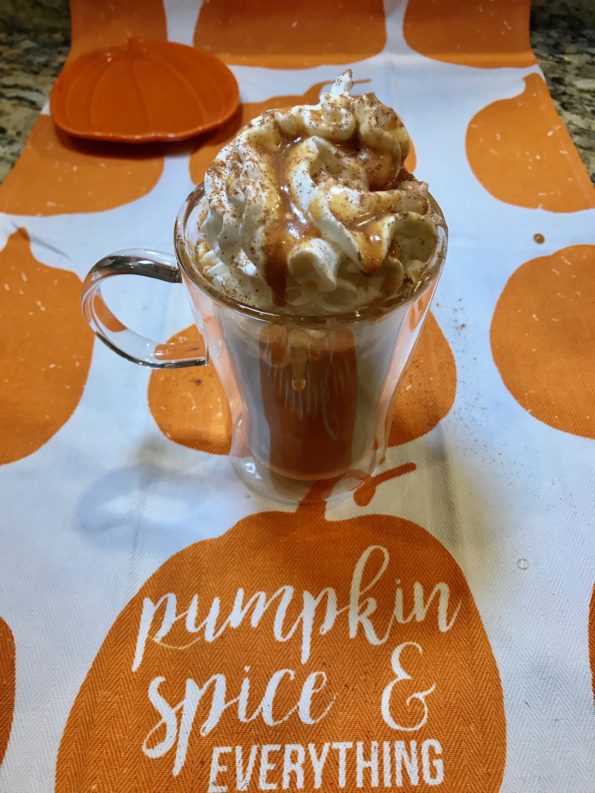 Tomorrow is the first day of Fall. Try this recipe and tag me on Instagram or Facebook with your creations.