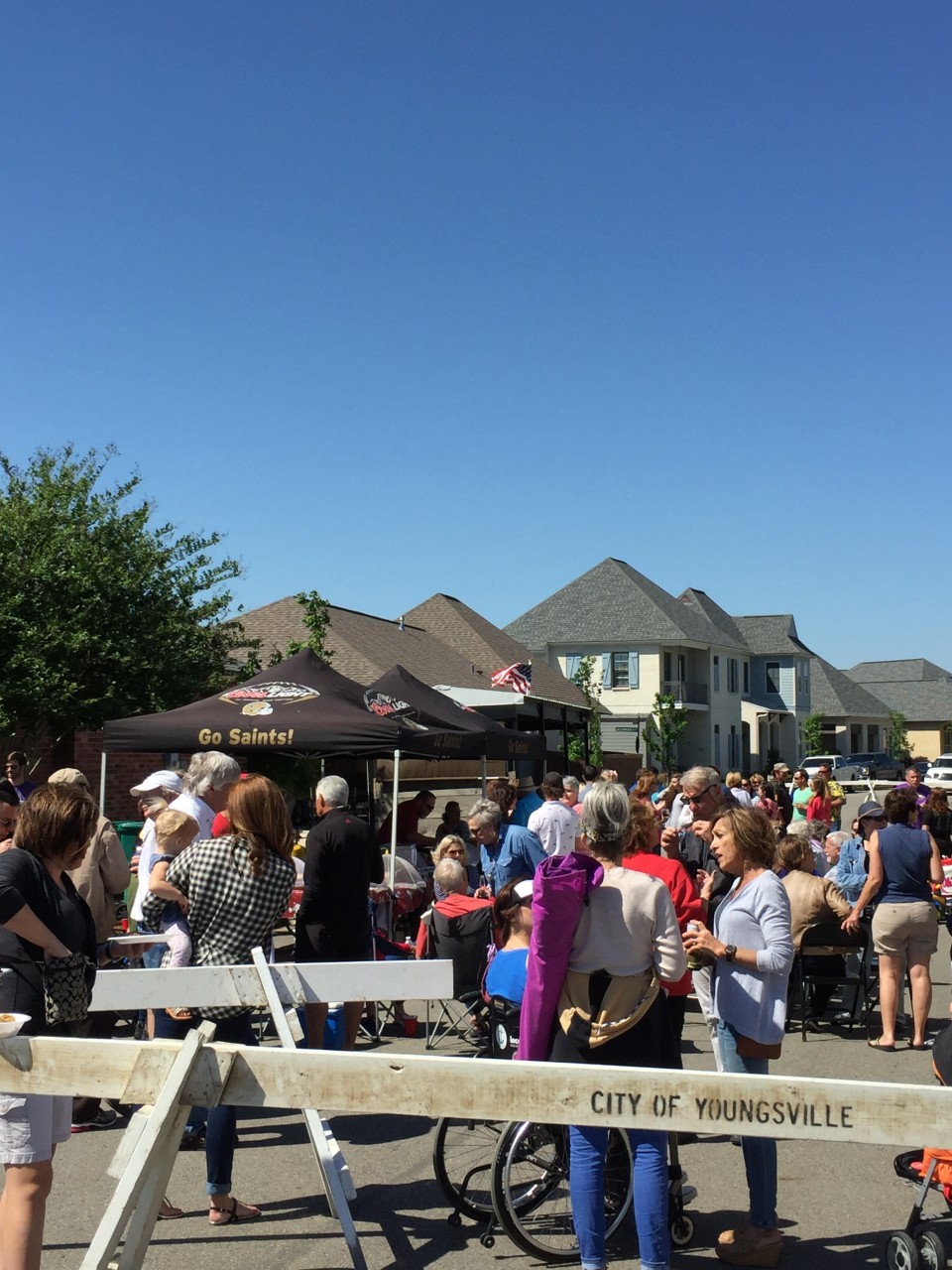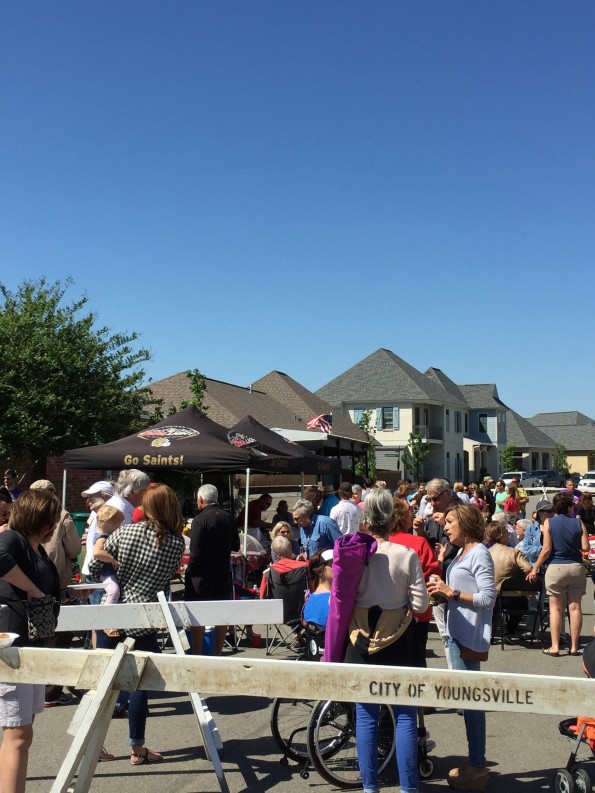 Sugar Mill Pond is a community oriented subdivision. During our quest to find a home 4.5 years ago, we wanted to live in a neighborhood that was similar to the neighborhoods we grew up in. I can remember living on a street where everyone knew everyone and your neighbors looked out for you.
As we house hunted, we ran across Sugar Mill Pond and from Day 1 we felt right at home. From finding the right plans, the right lot, choosing the right interior choices, the staff at Sugar Mill Pond really helped with every aspect of building our home.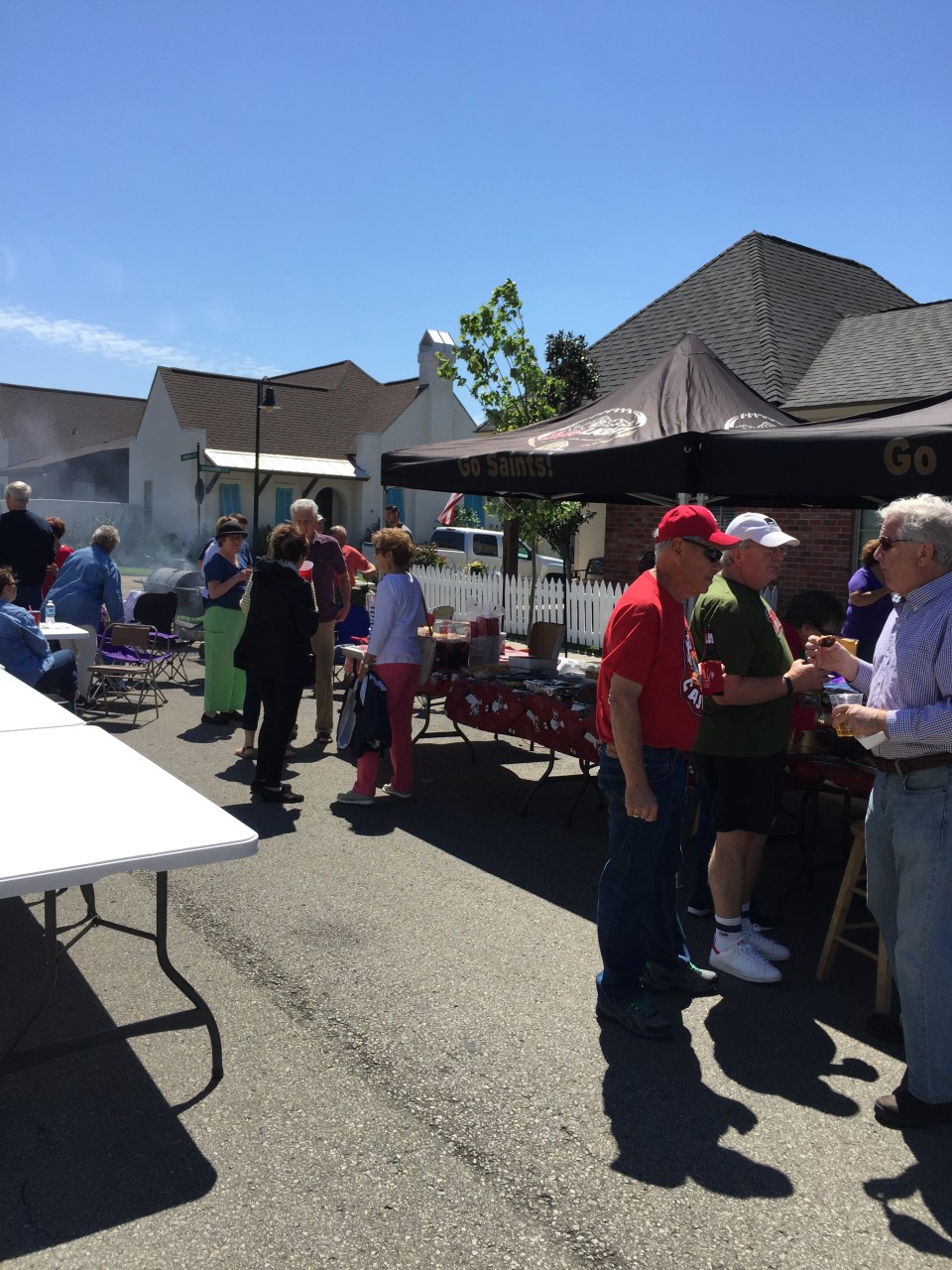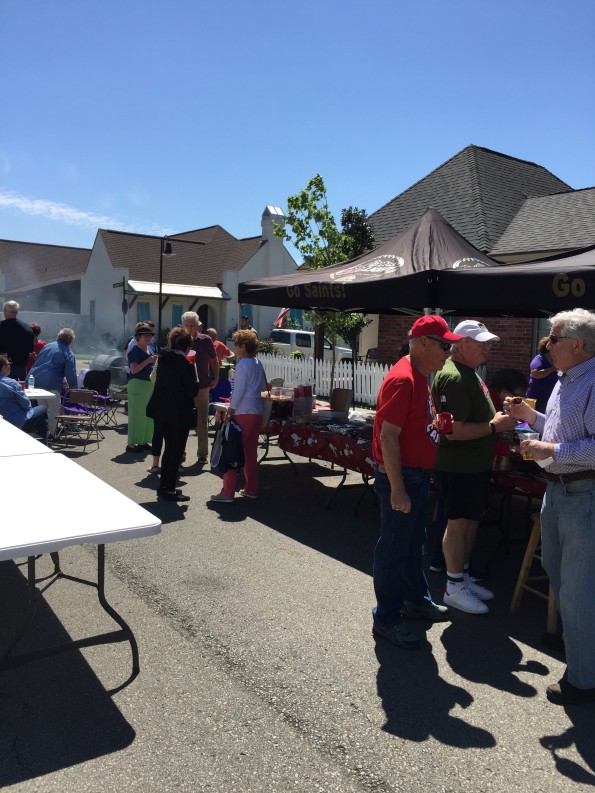 We have amazing neighbors who are there for us when we need help. Every time we go outside, we are greeted by our wonderful neighbors. Though we may not talk every single day due to hectic schedules, it is a treat when we are all outside and are able to catch up. Our street is similar to many other streets who have formed amazing bonds and friendships.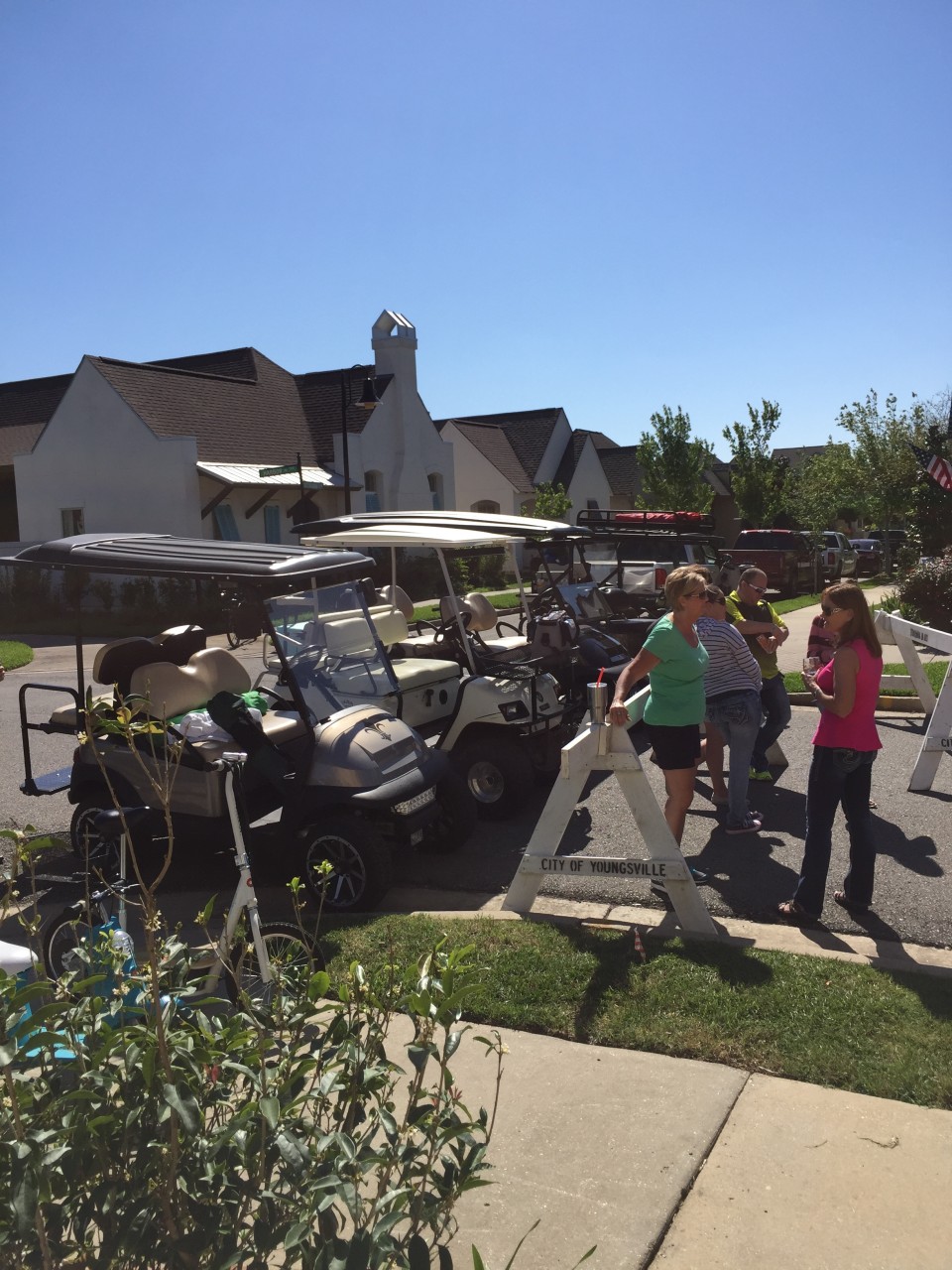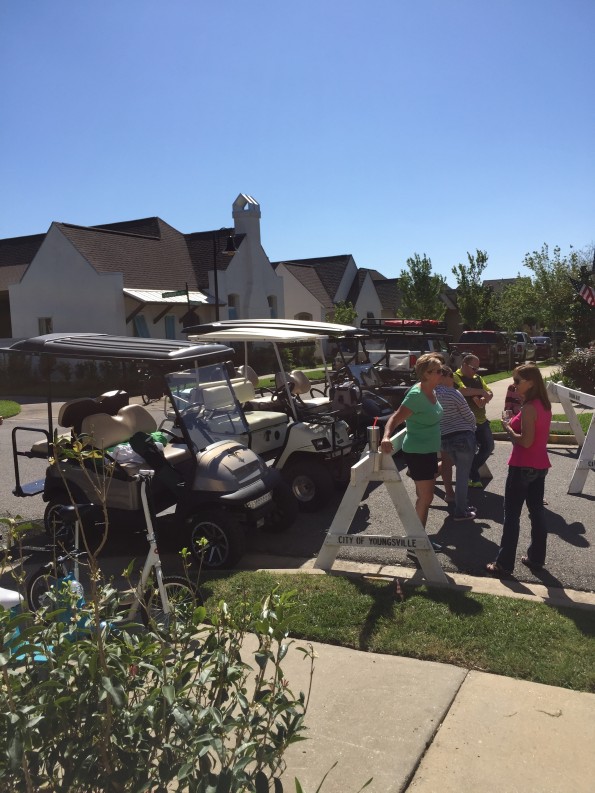 The 1st Annual Hot Spot on Harbor was held yesterday. The event started promptly at 2 pm. The event was from 2-6, filled with a great time of fun, food, music, dancing and socializing.
The golf carts started rolling in, many came walking, others on bicycles, scooters, etc. Everyone arrived with a smile and ready for a great time.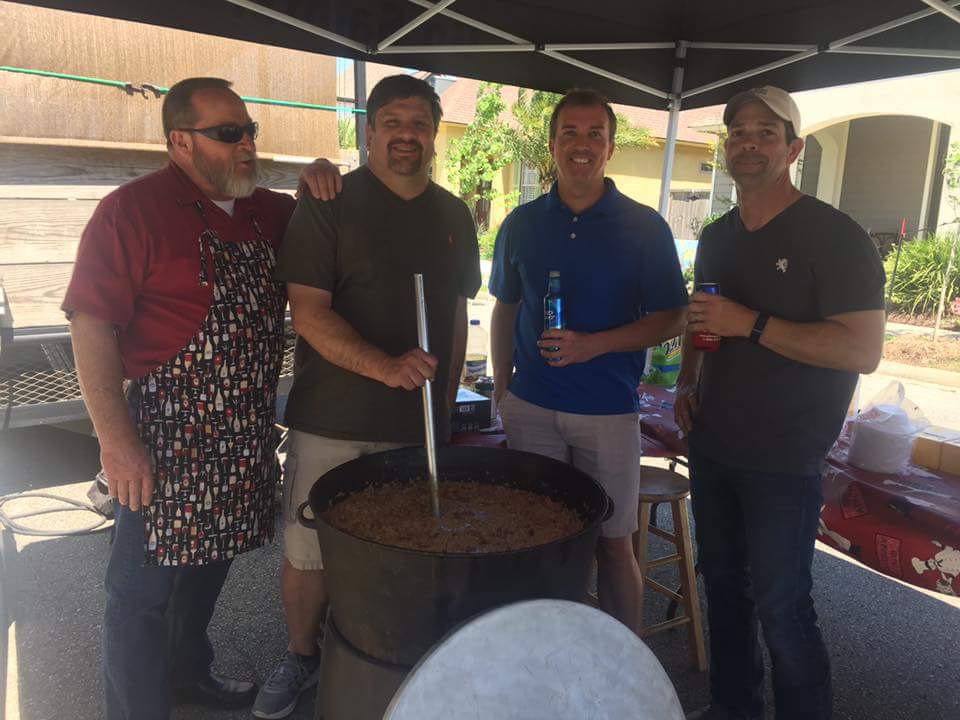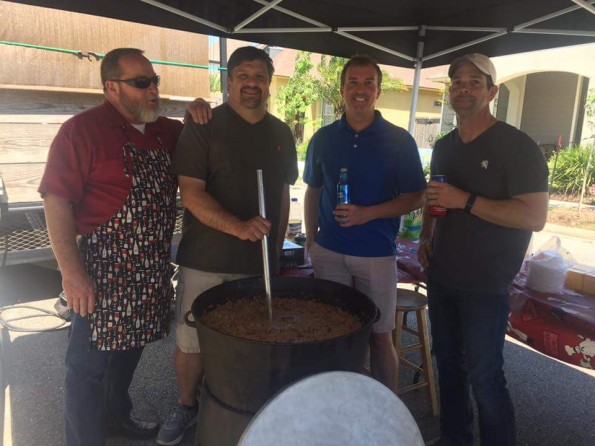 As we have met many neighbors throughout the subdivision, it was a great pleasure to meet many more yesterday at our 1st Annual Hot Spot on Harbor.
The idea of Hot Spot on Harbor was formulated by The LeBourgeois',  The Hillman's and the LaGrange's, pictured above.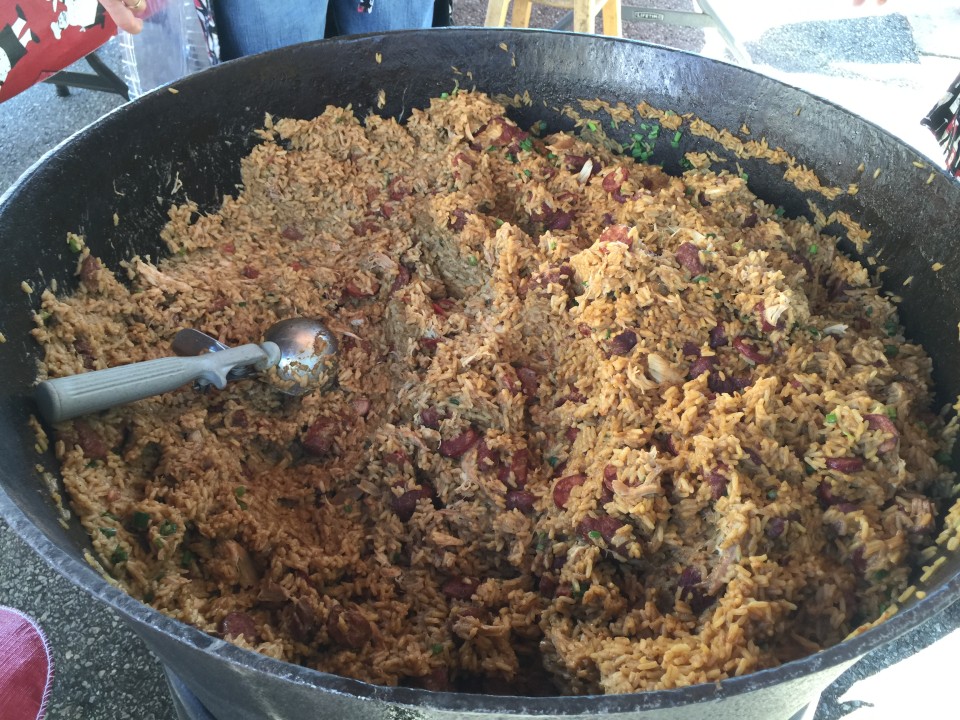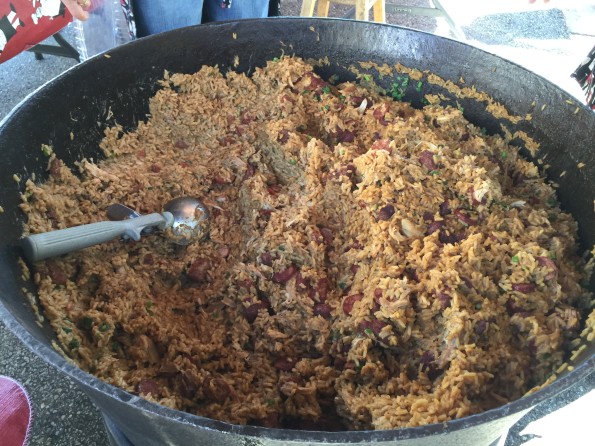 Jambalaya was provided for everyone.  Each family was responsible for bringing a side dish or dessert and whatever drinks they would like.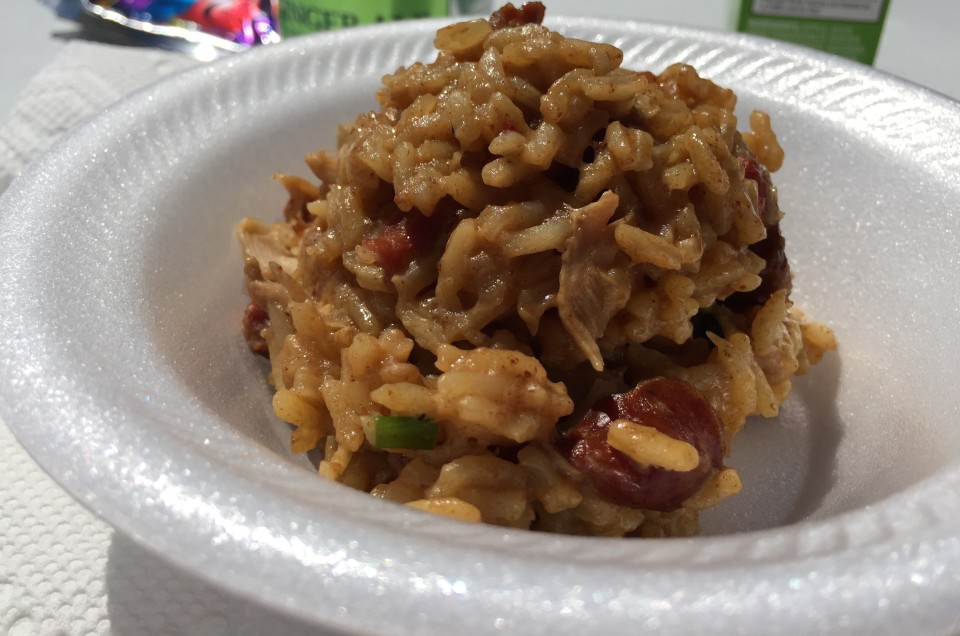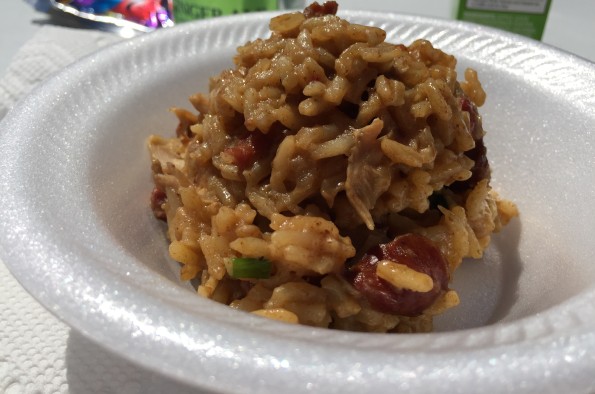 I have to be honest, when I read the flier and the flier said that Jambalaya would be provided, I was a little skeptical. Jambalaya is hard to make for a large crowd. The rice and consistency has to be just right.  The Jambalaya was prepared in a big black pot.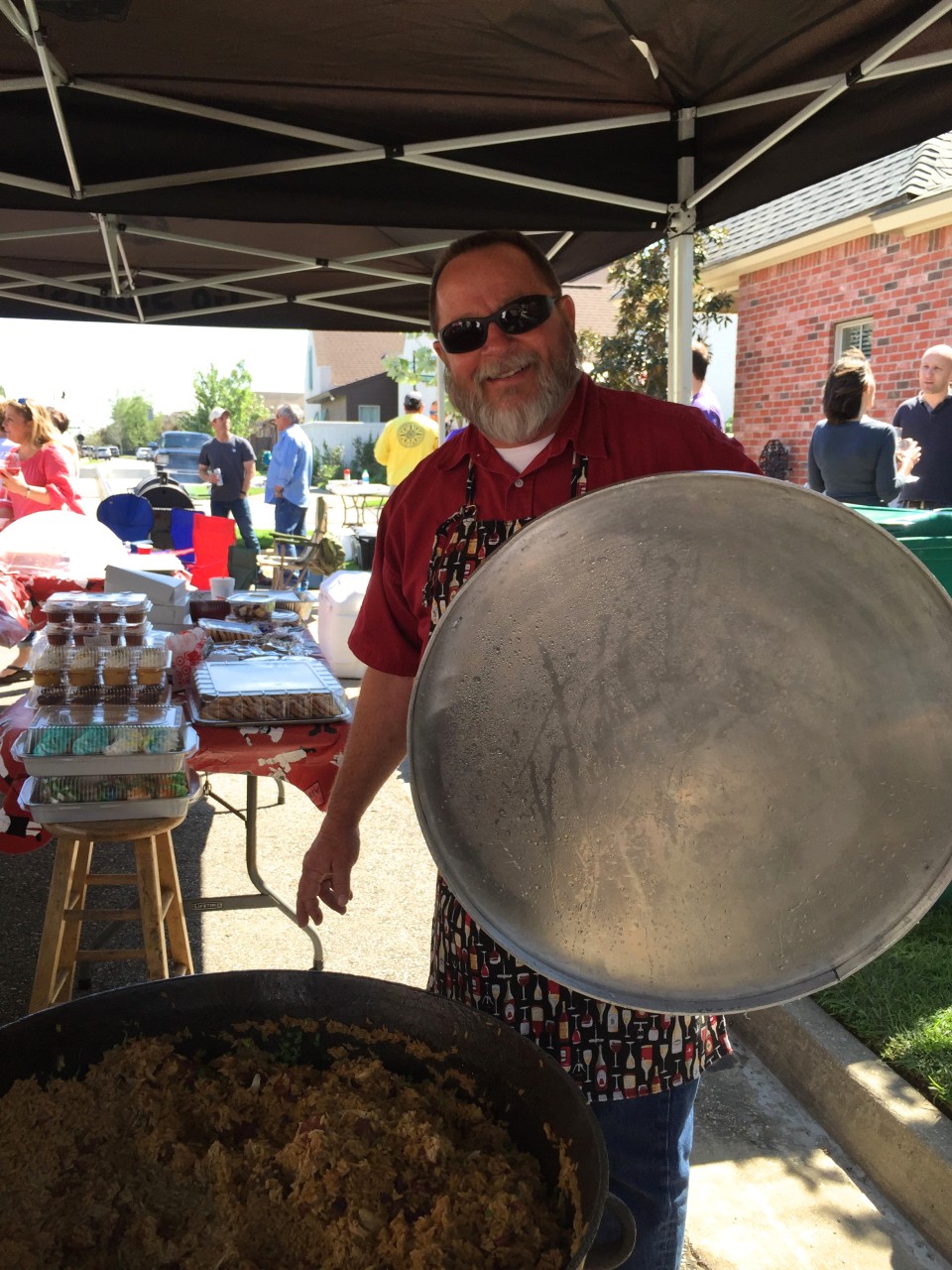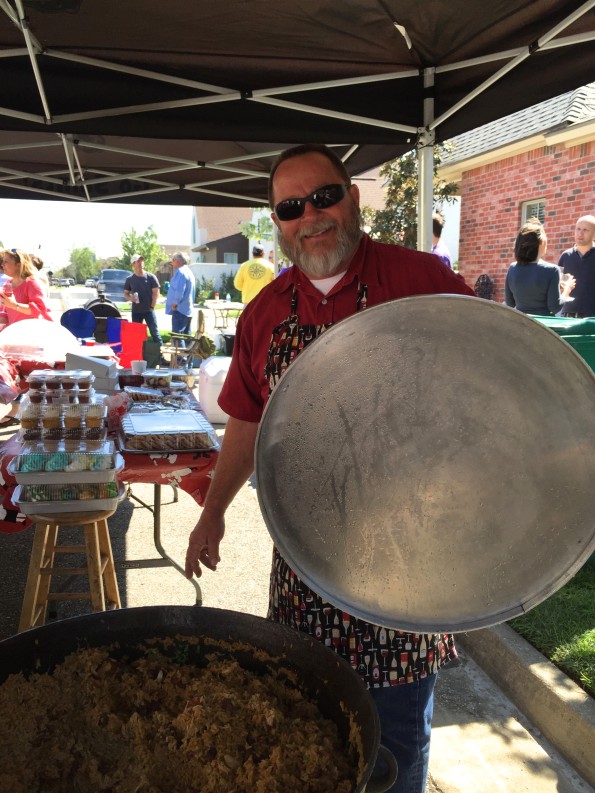 The Jambalaya didn't disappoint. Perfect amount of heat, well seasoned and consistent texture. No complaints here. They did a fantastic job on the Jambalaya. As a home cook myself, it can be very tricky to cook for a large crowd but they did a phenomenal job.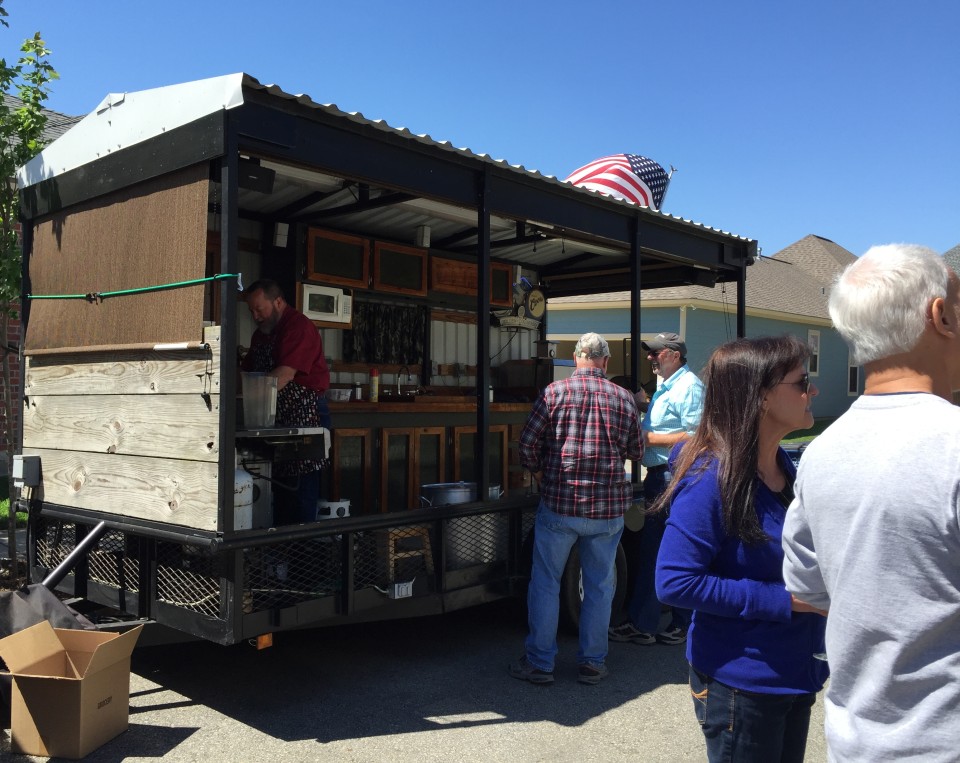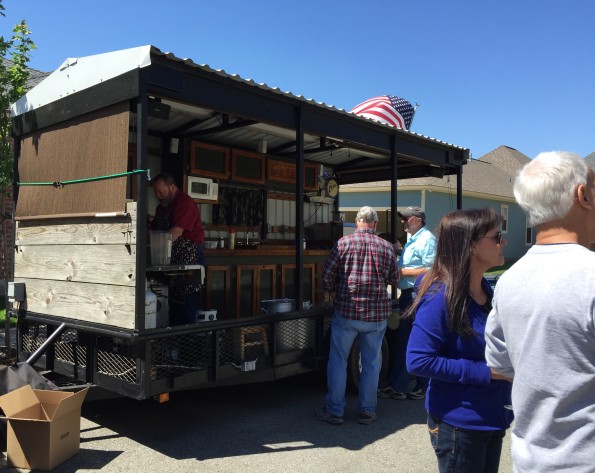 There was a trailer with a BBQ grill, a full kitchen and of course a good DJ and music. Pictured above.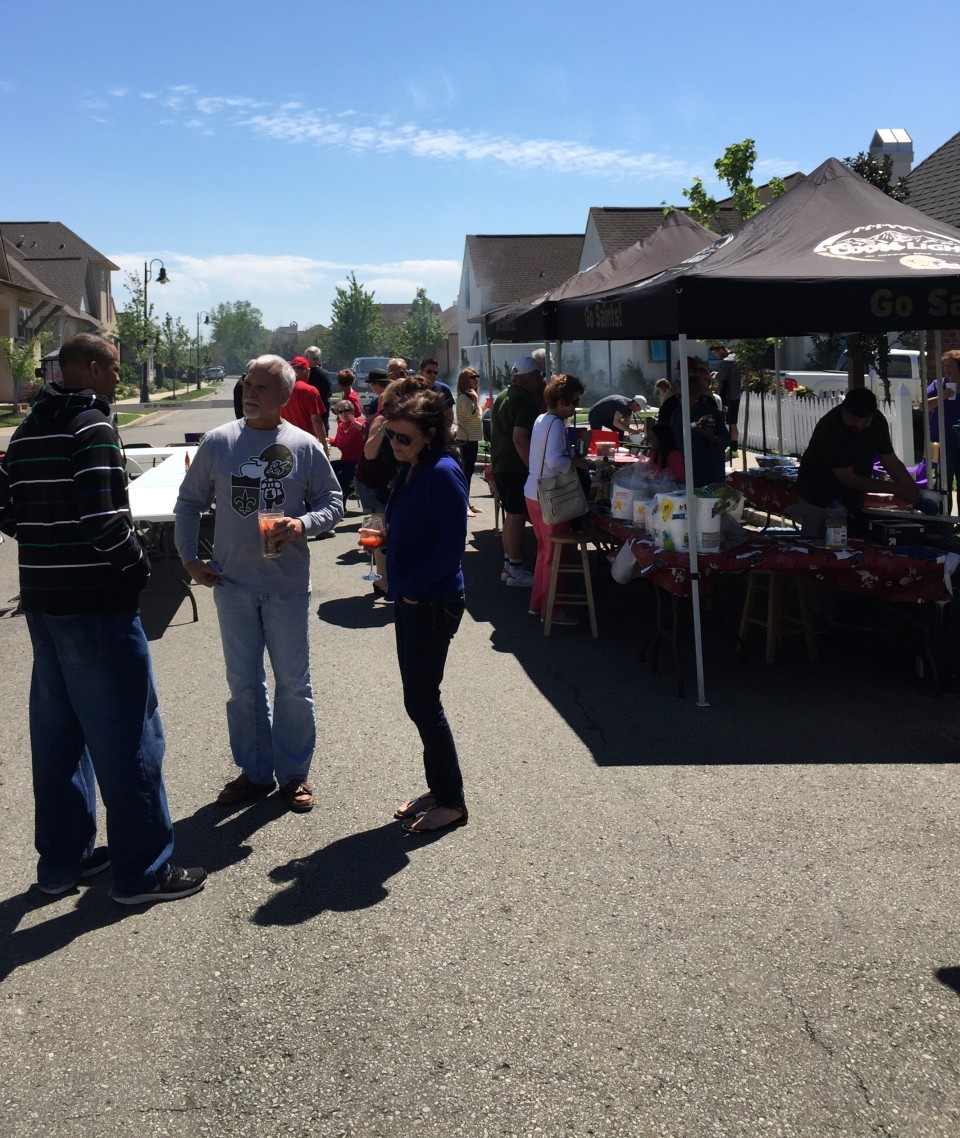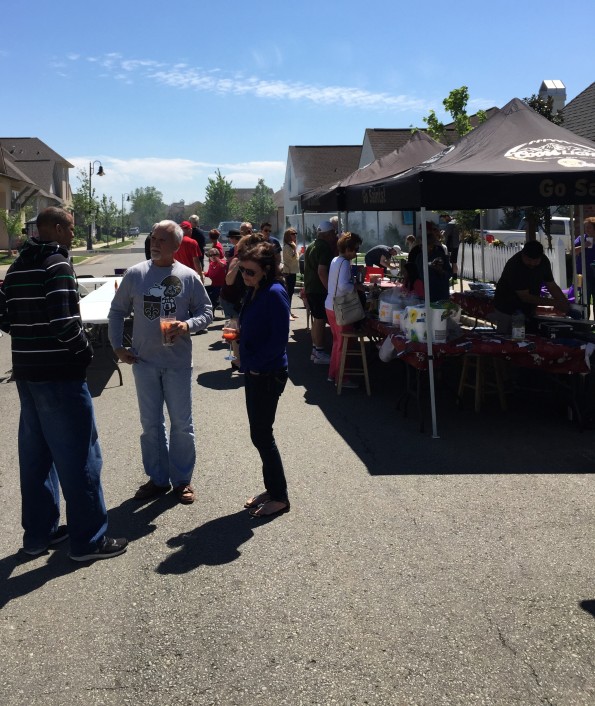 We had a great time. The weather was perfect, we couldn't have asked for a better day. The sun shined brightly with a little breeze.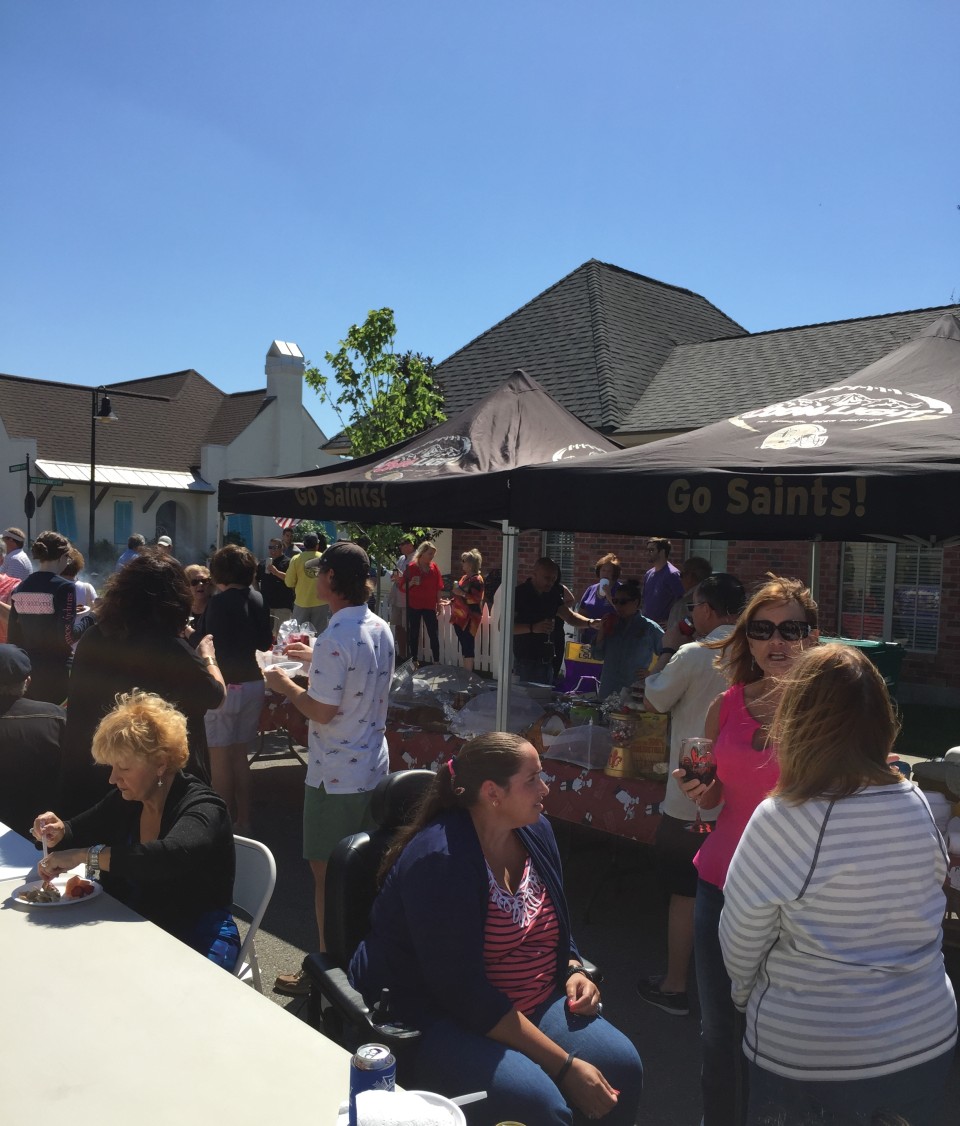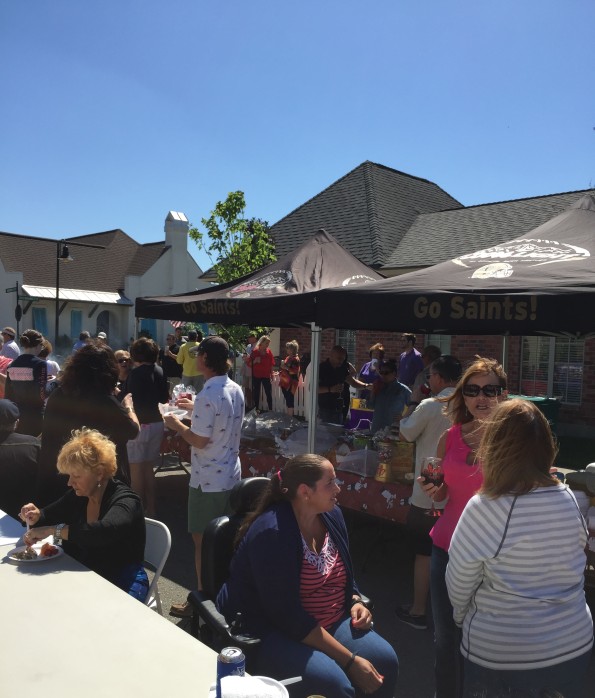 We enjoyed a few hours of fun and chatting with our those we knew as well as meeting some we have never met and others we see more on a hi and bye basis.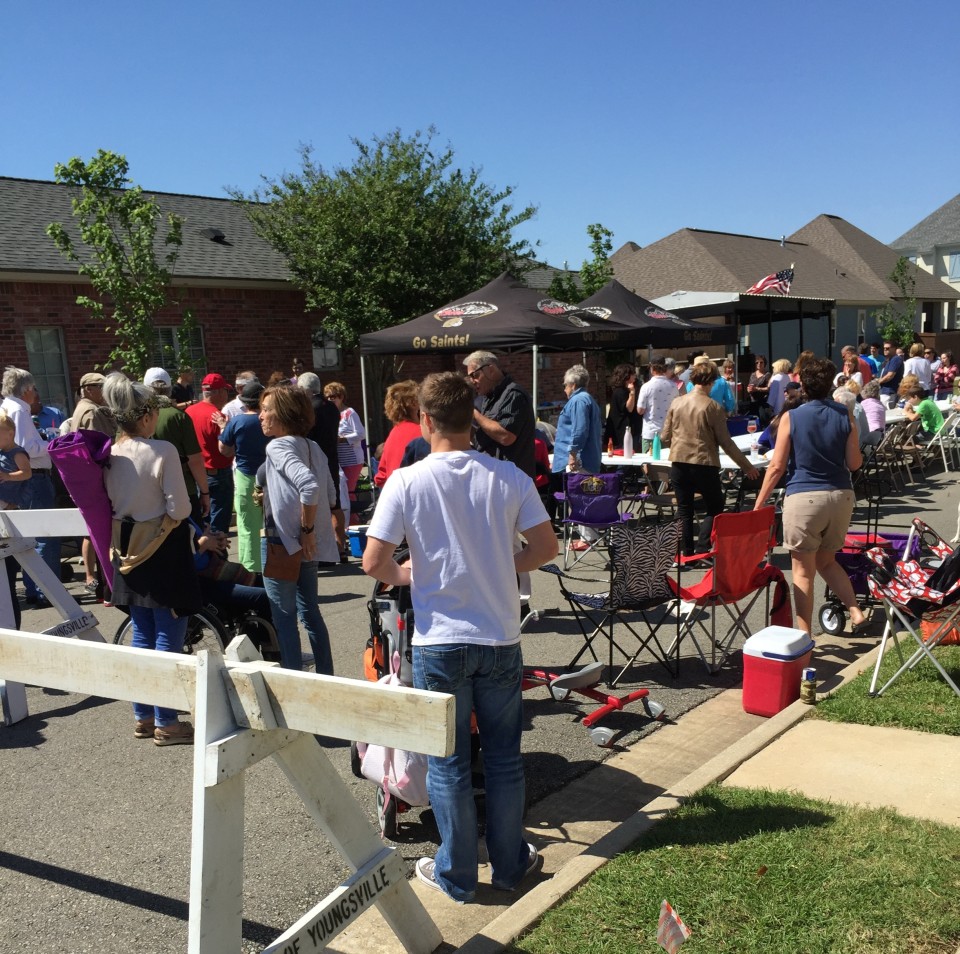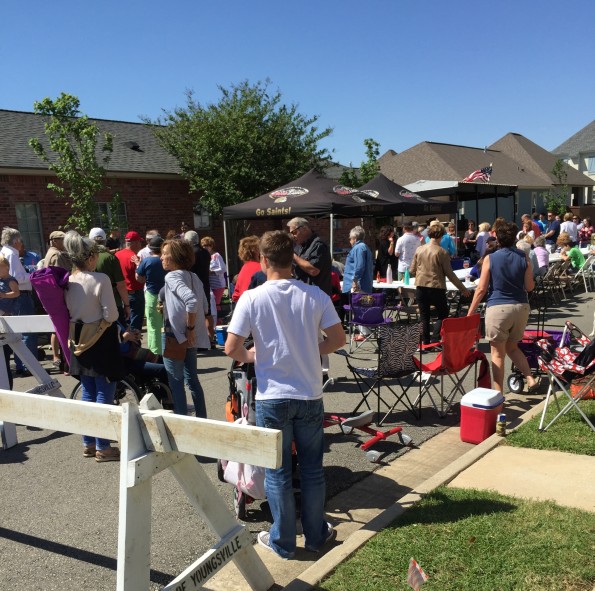 Below are a few of our neighbors Mrs. Simone and Mrs. Jill. They have been such a blessing to us since the day they moved in. Each moved in at different times, but these ladies and their husbands are such a joy. We are so thankful for wonderful neighbors.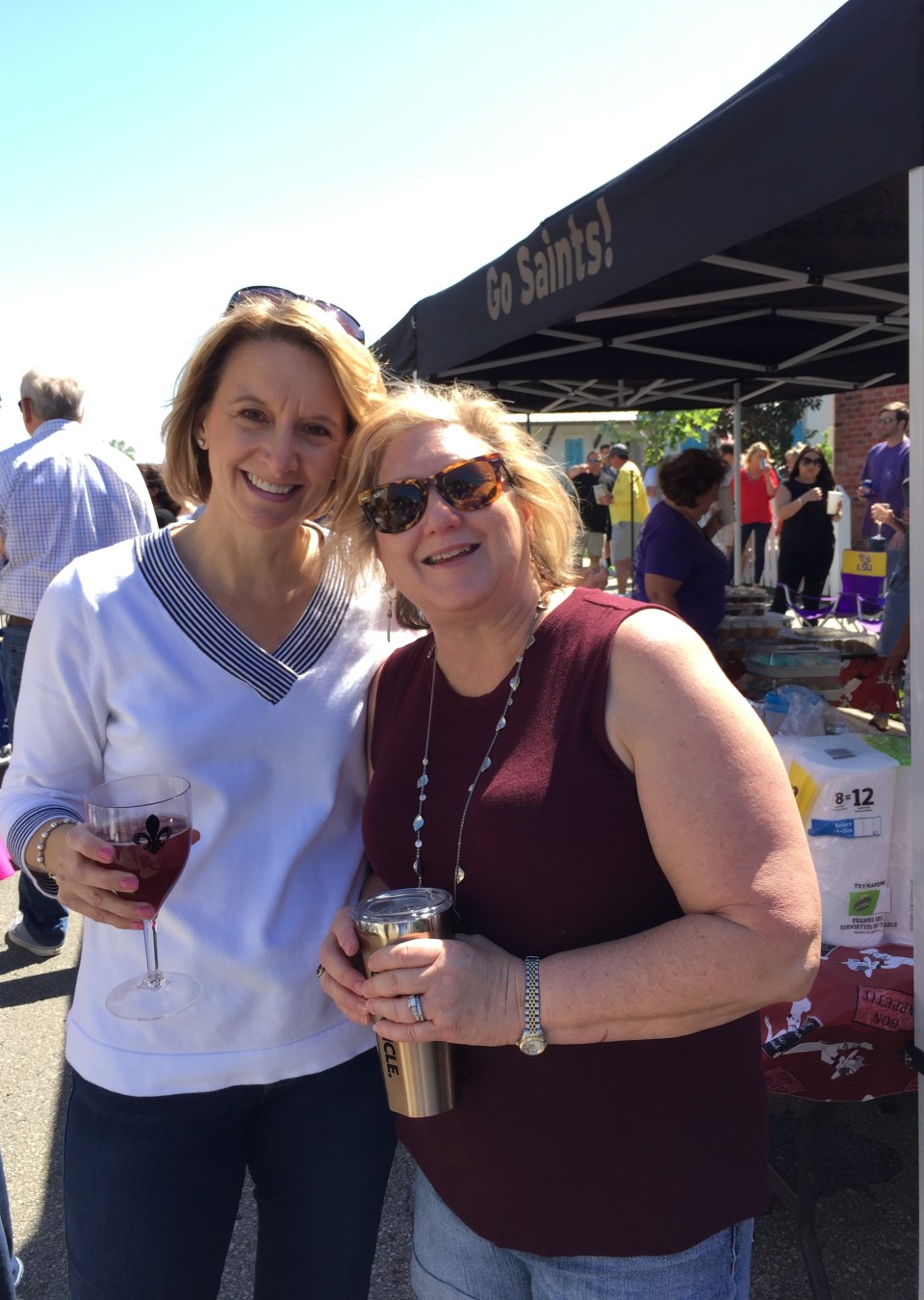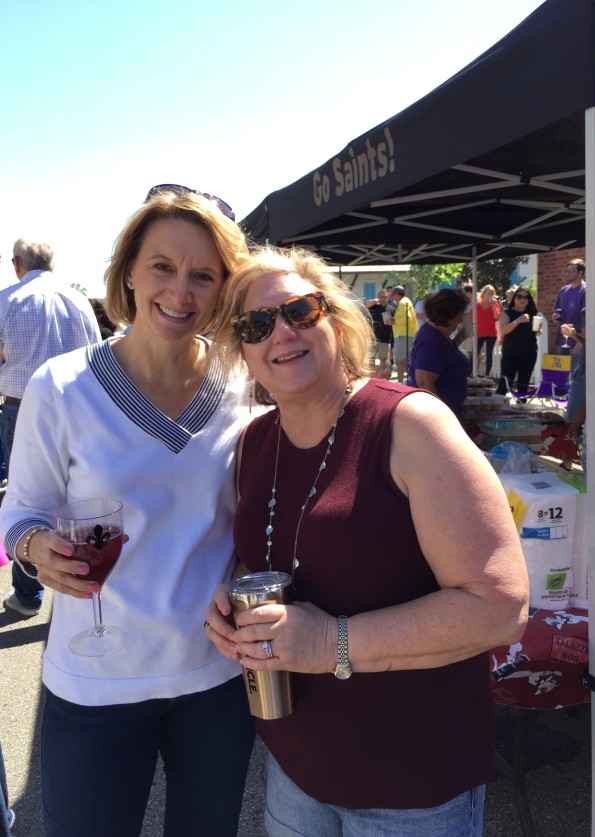 As you can see there was so much food. The dessert table below was stacked high with different options.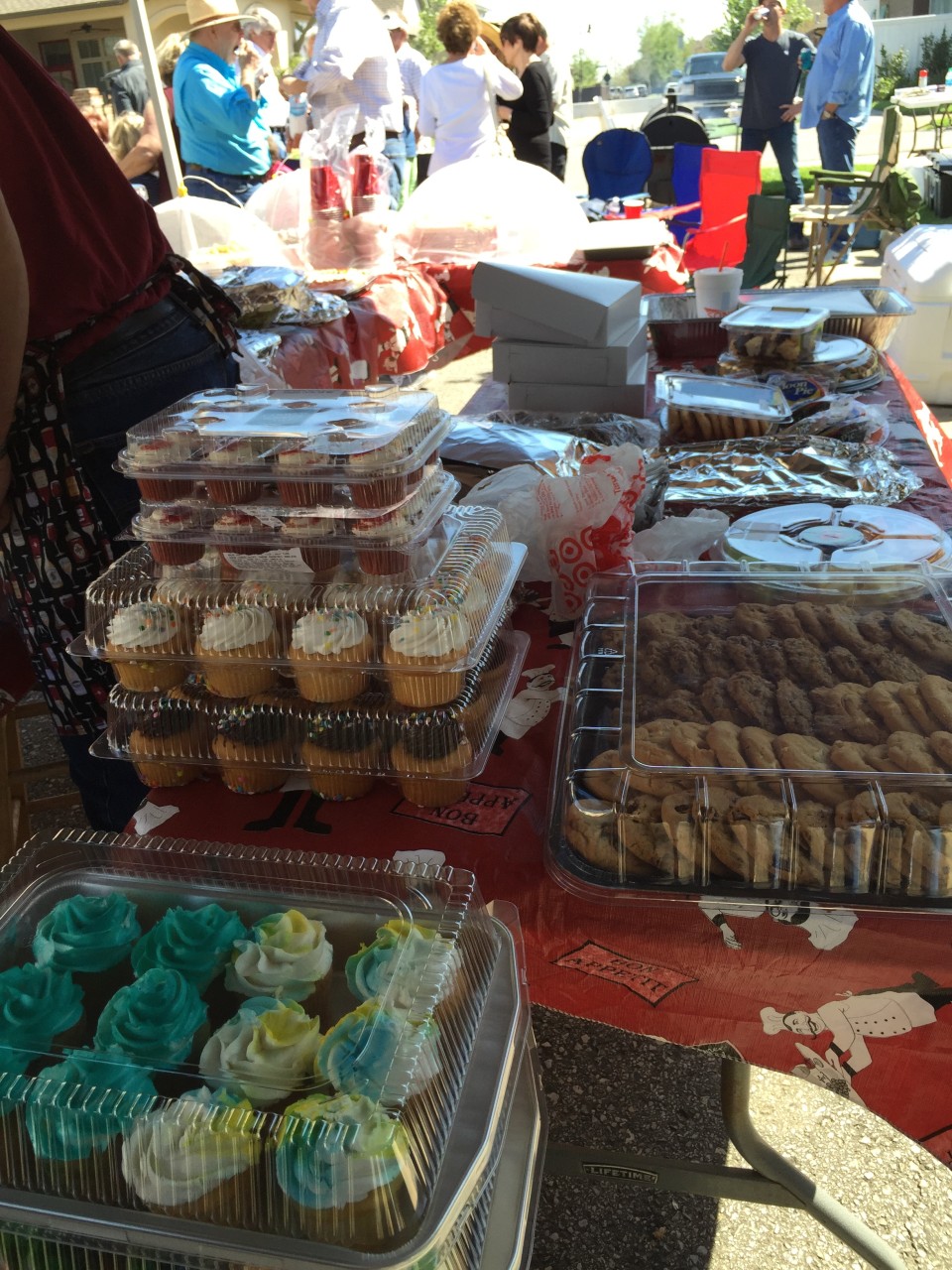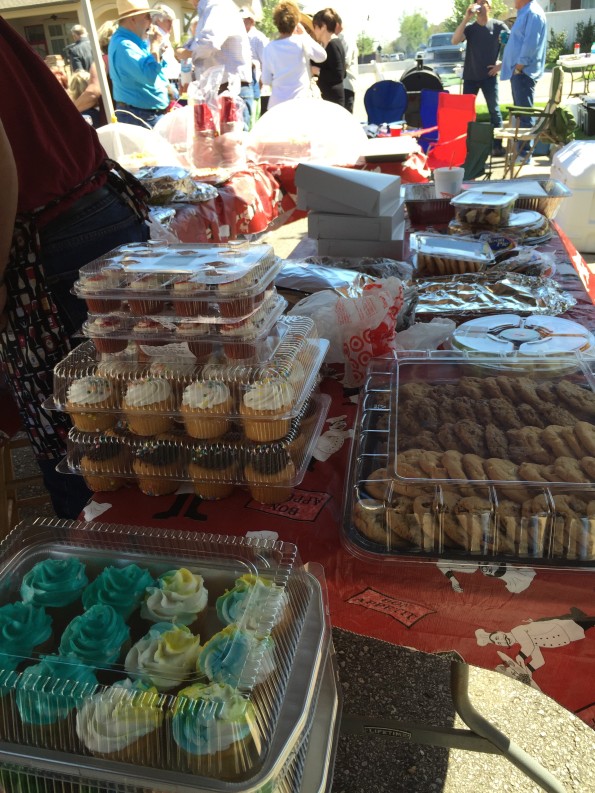 I couldn't try everything, there was too much. But there were a few items that really stood out. Shown below are the cake balls. I have never tried a key lime cake ball, but those cake balls were superb. I have no idea who made the cake balls, but they were so good.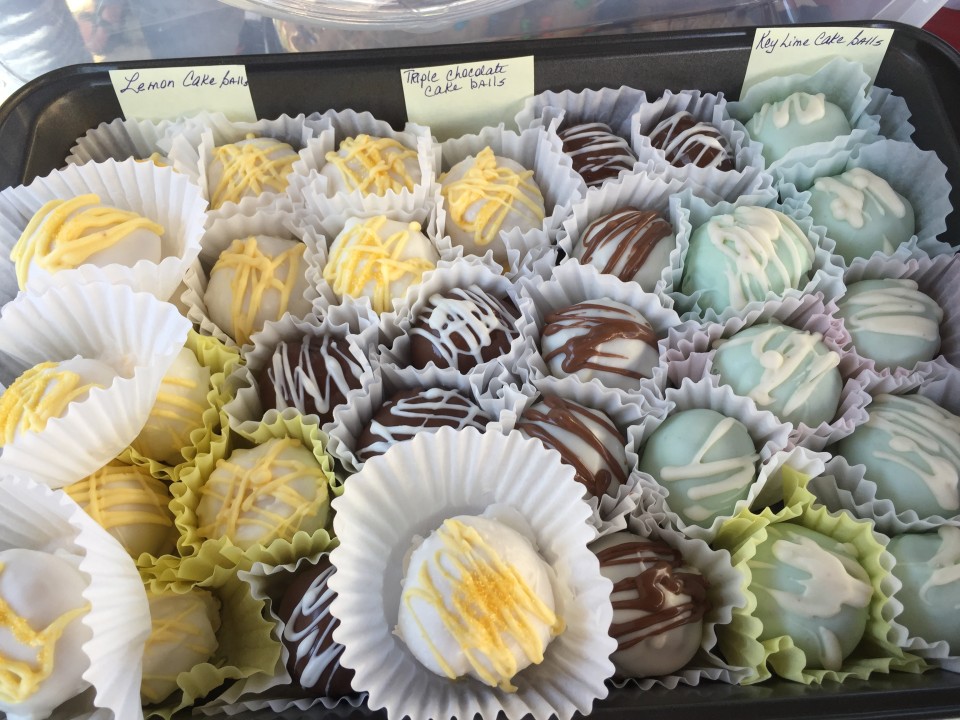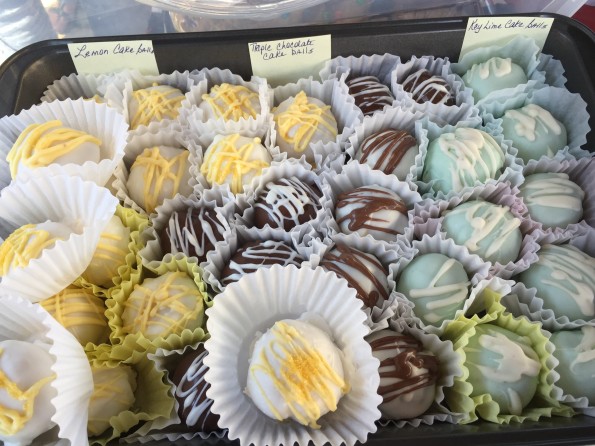 The savory table was filled with so many different chips, crackers and dips, BBQ meat, veggies, cheesy breads. Oh the list goes on and on.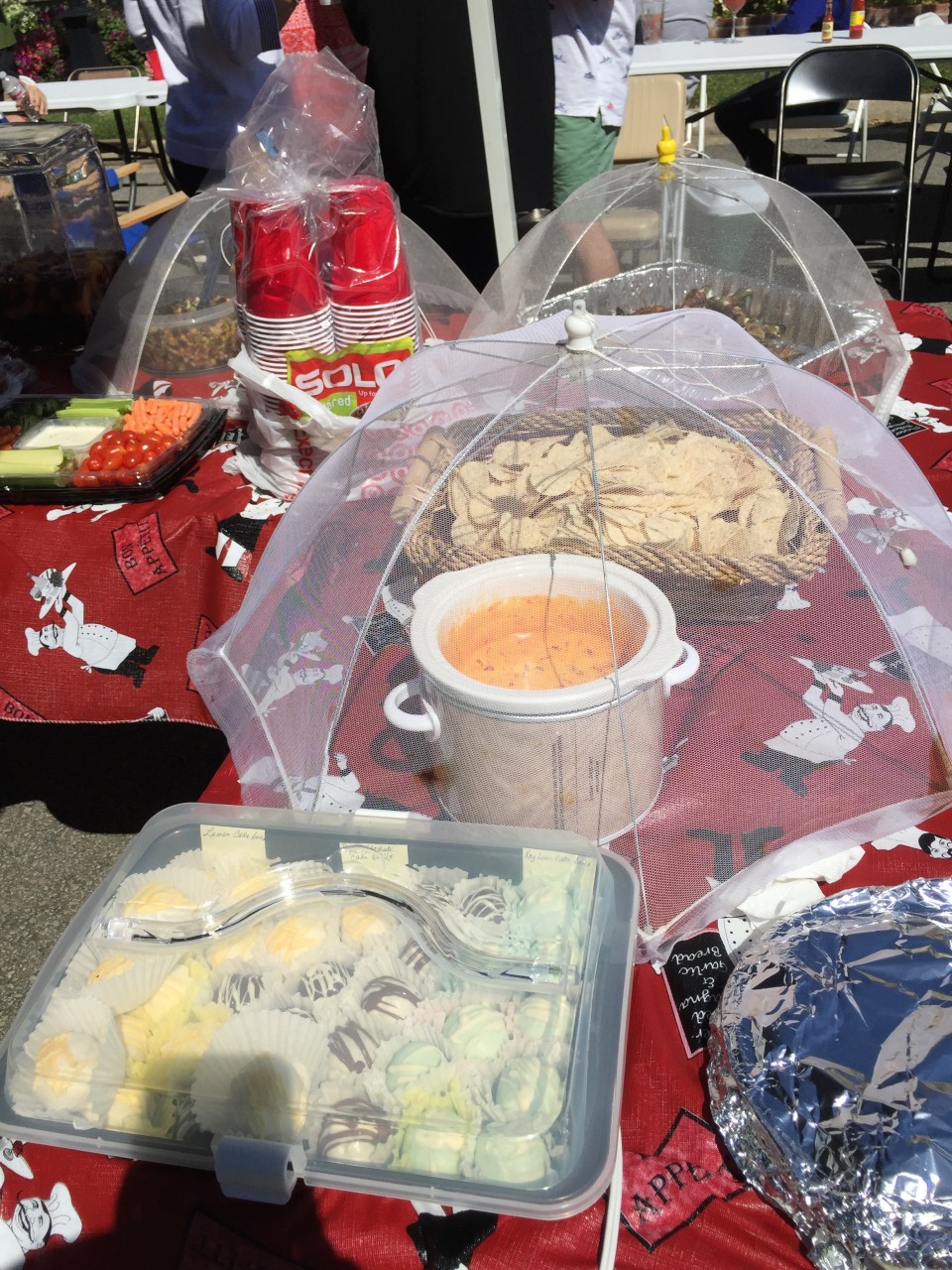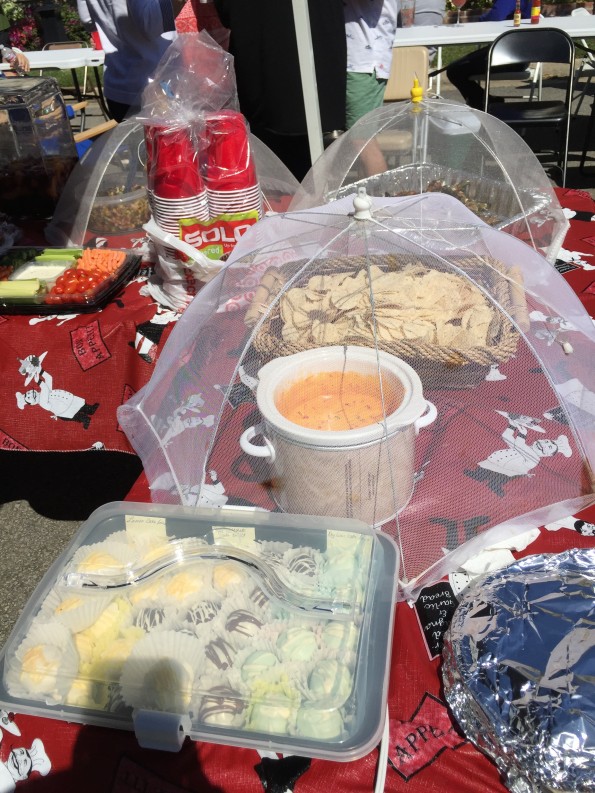 Below is the Jalapeño Poppers, jalapeño peppers filled with cream cheese and wrapped in bacon. Wow. Stuffed perfectly and grilled to perfect. So so good.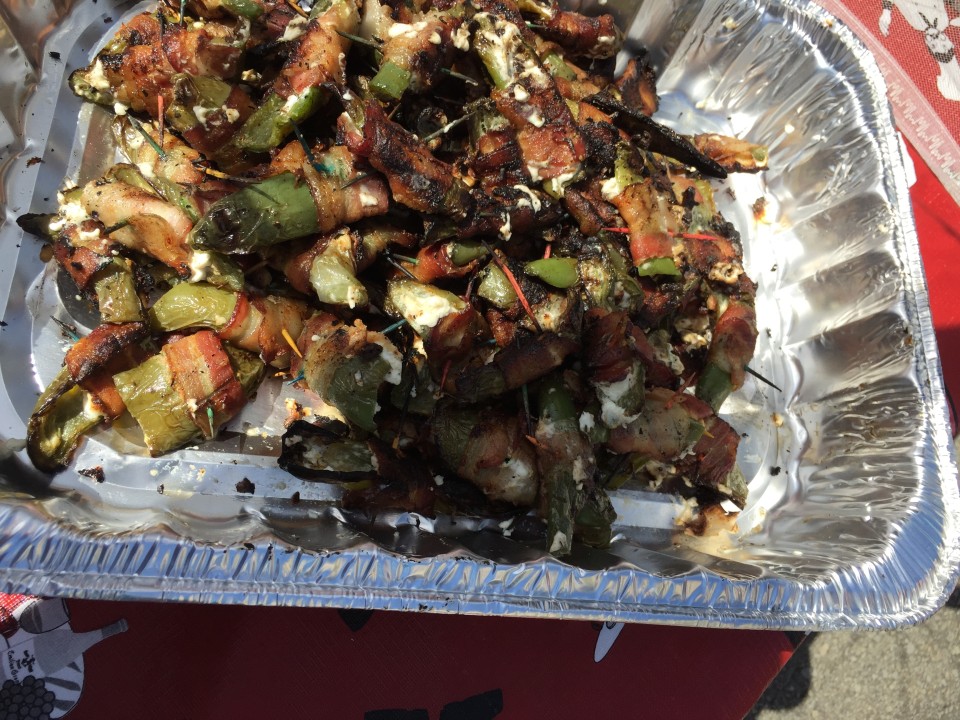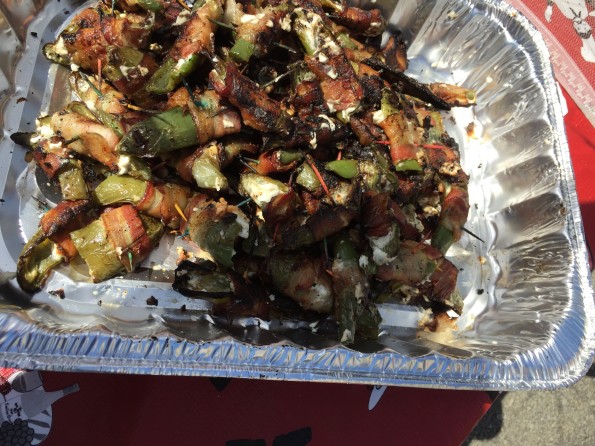 Such a fun day. Everyone was happy to be there and genuinely had an amazing time.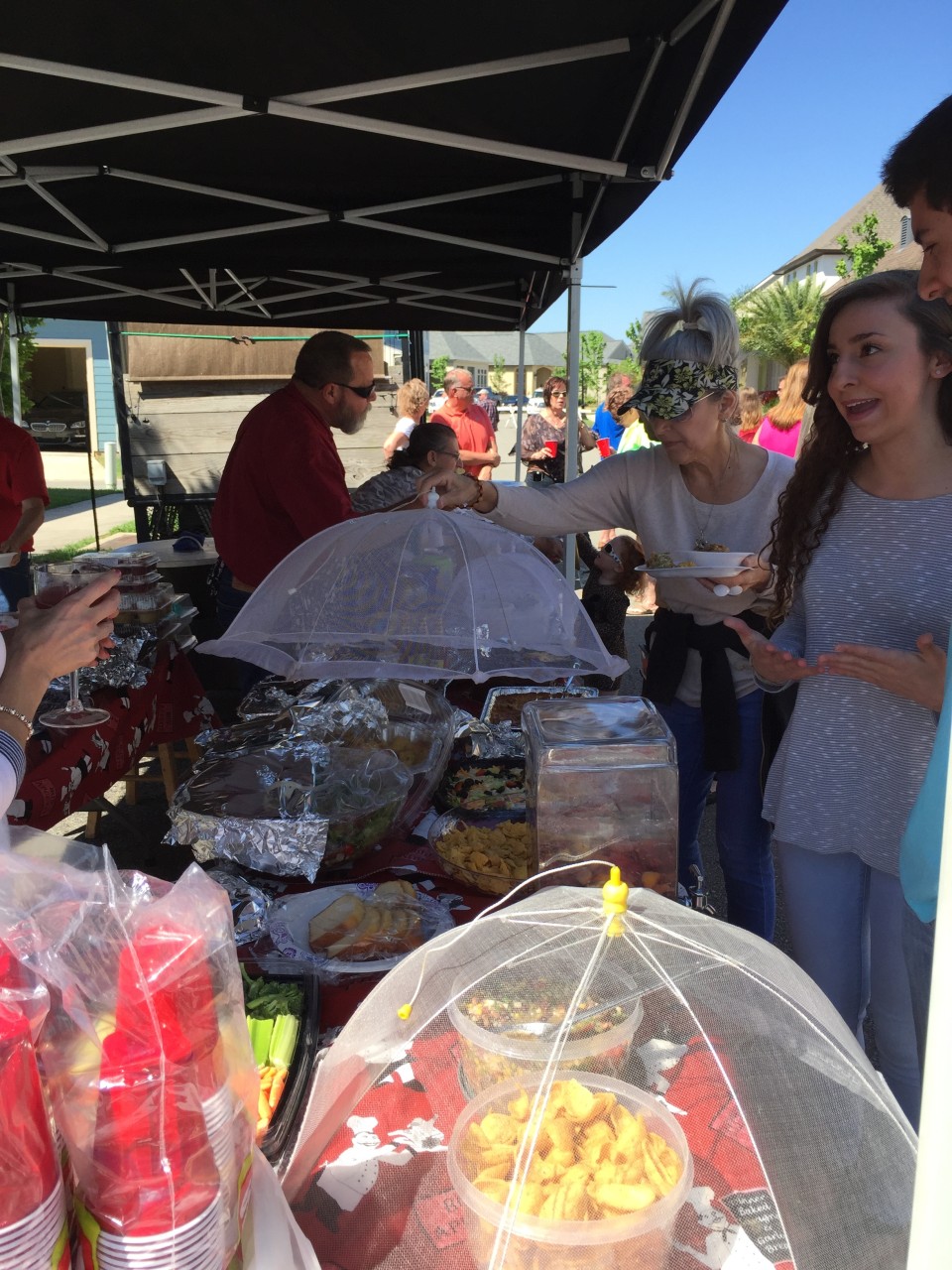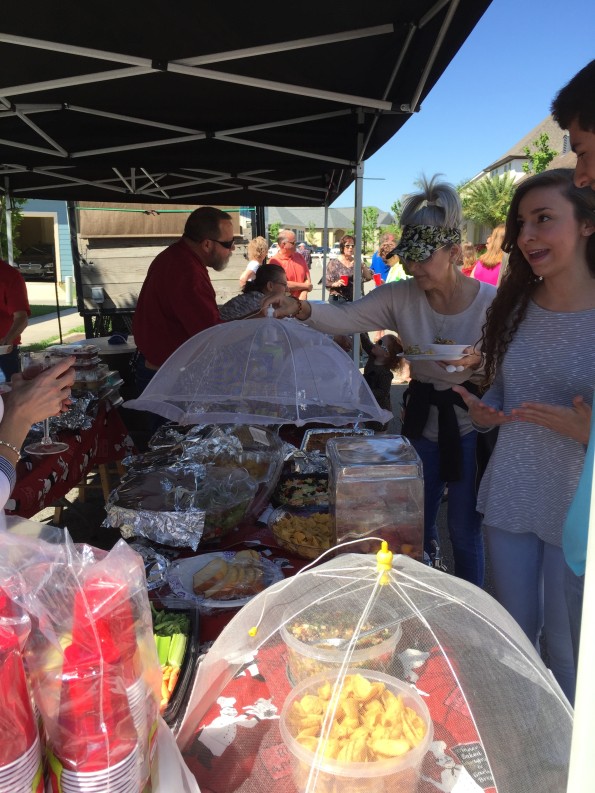 A few of the appetizers I tried are pictured below. Several really good items. Cheesy bread, a pico de gallo style dip with corn, black beans, onions, jalapeño and green bell peppers, and 2 dips.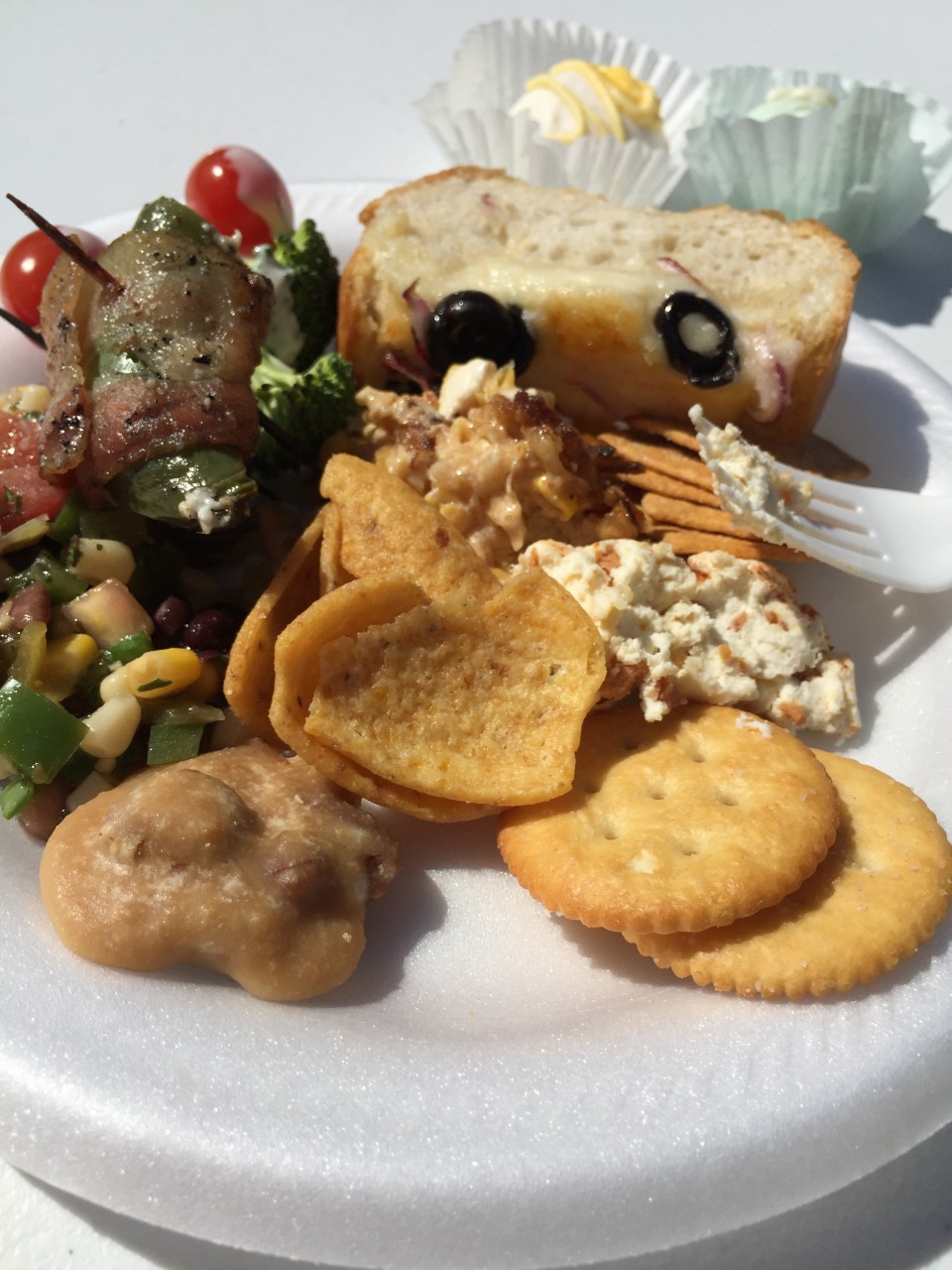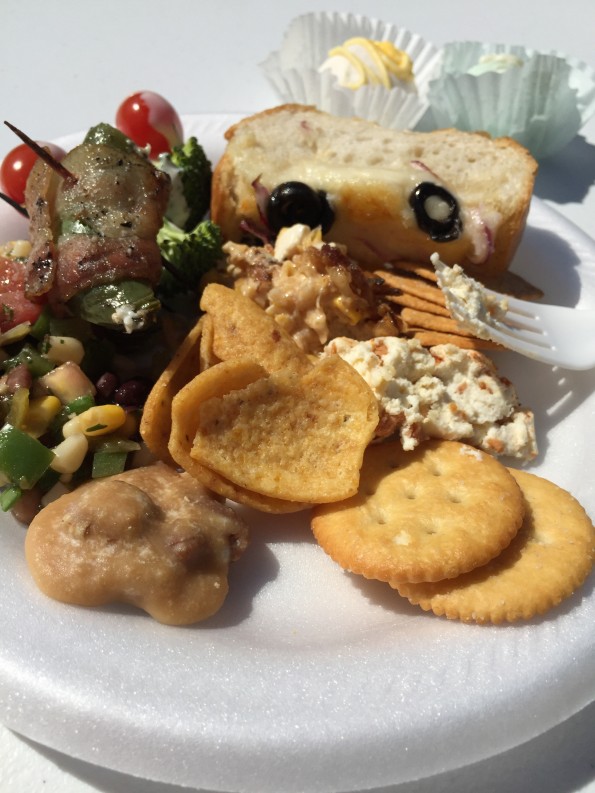 Below is Mr. Herman, who is also one of our neighbors. We love talking to him about Football, he is a big LSU fan. So of course, he is one of our faves in the neighborhood.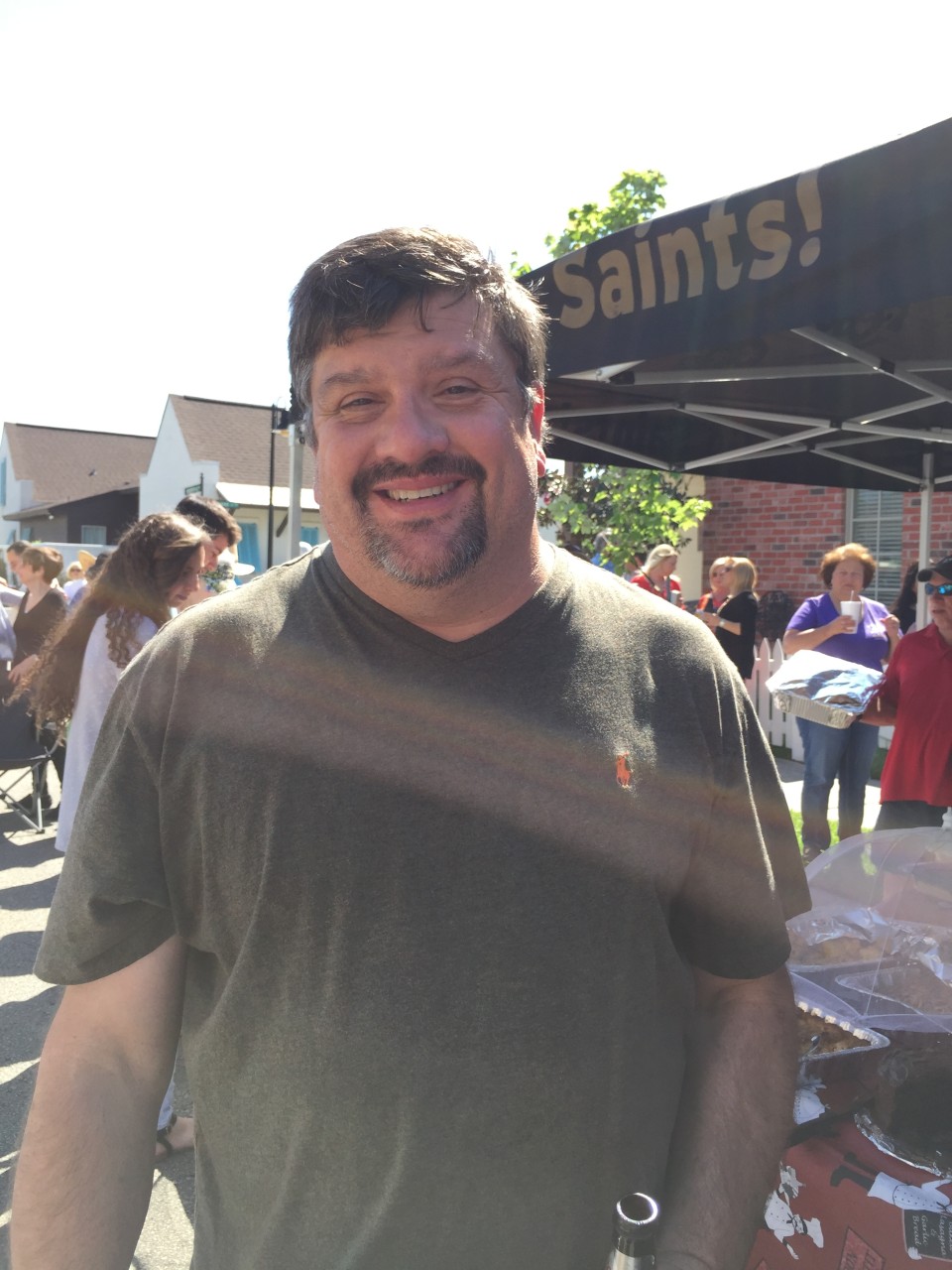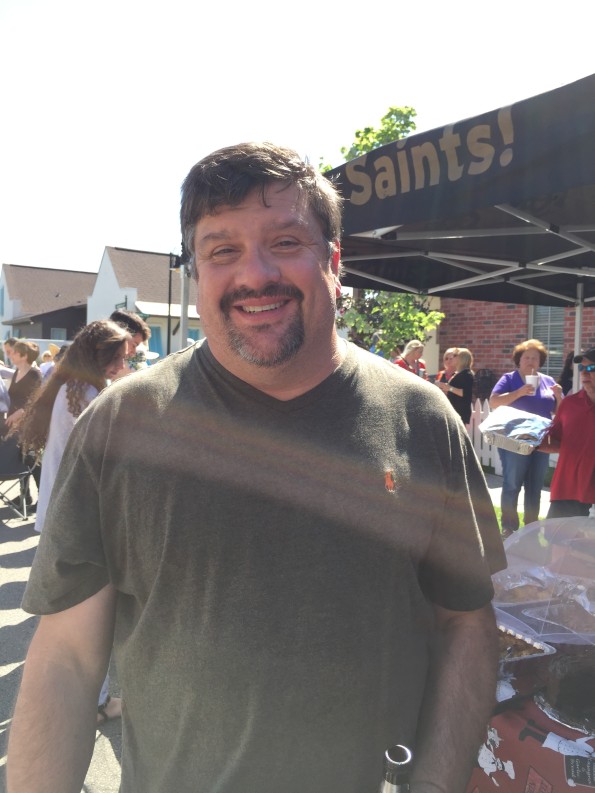 Hot Spot on the Harbor was a huge success. We are looking forward to more fun times like this one.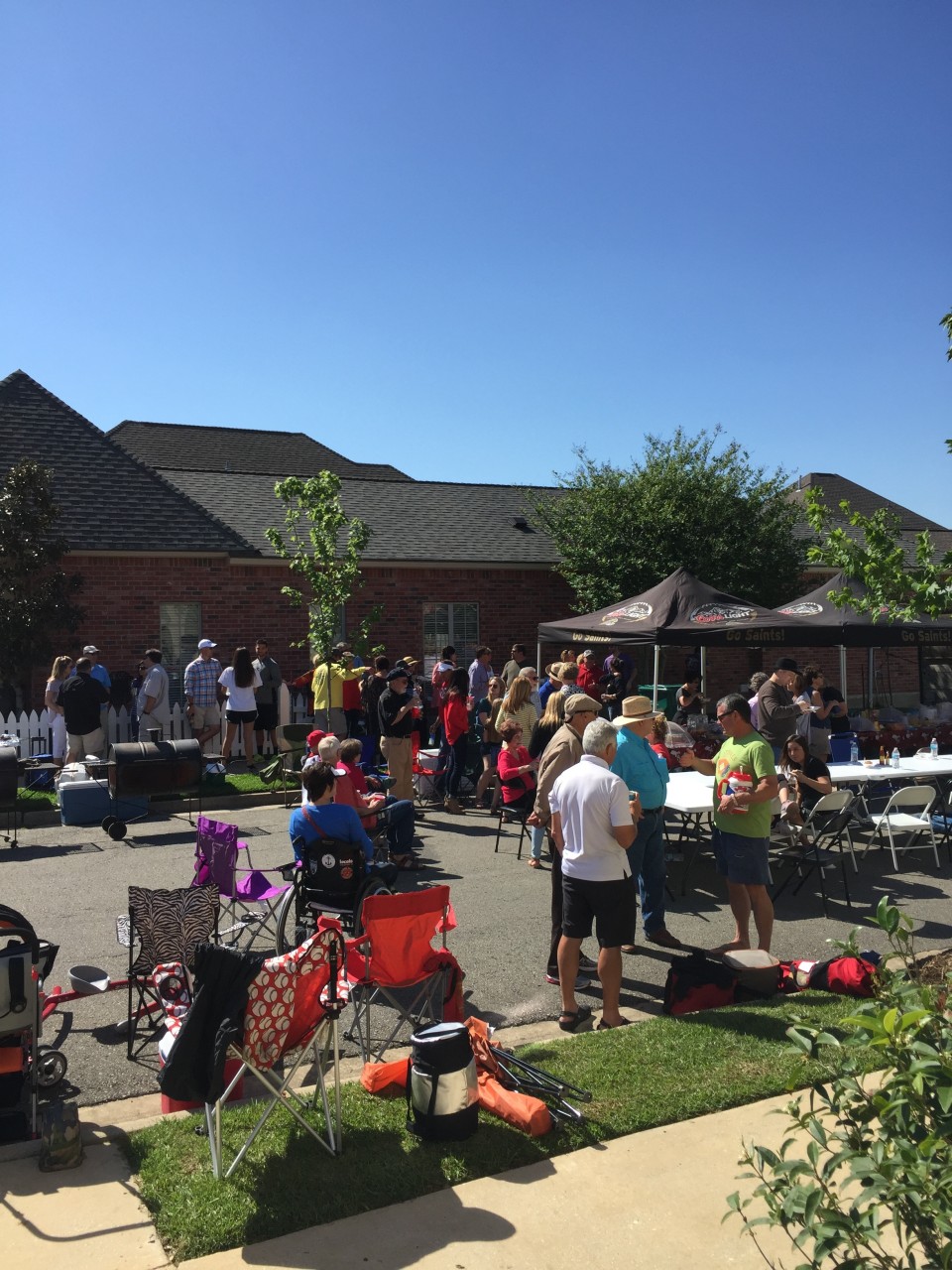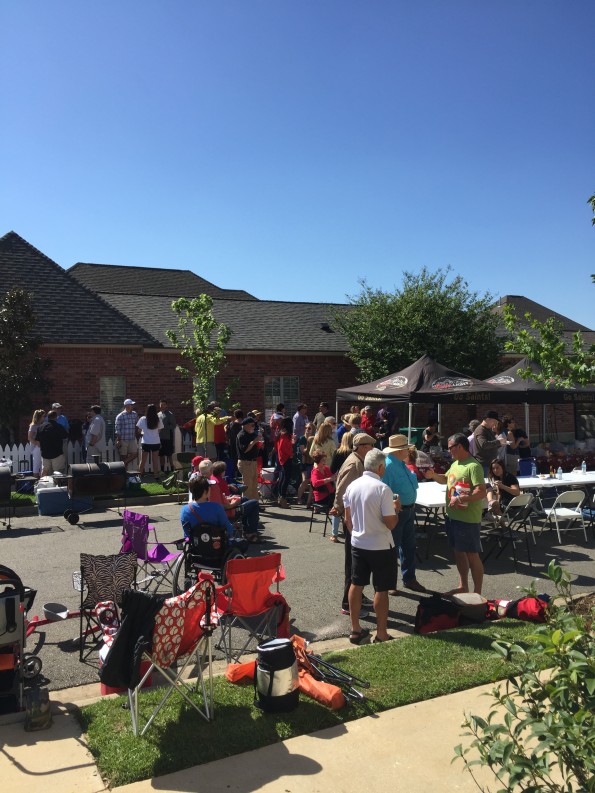 There is nothing like good food, fun and dancing in the place you love most, home.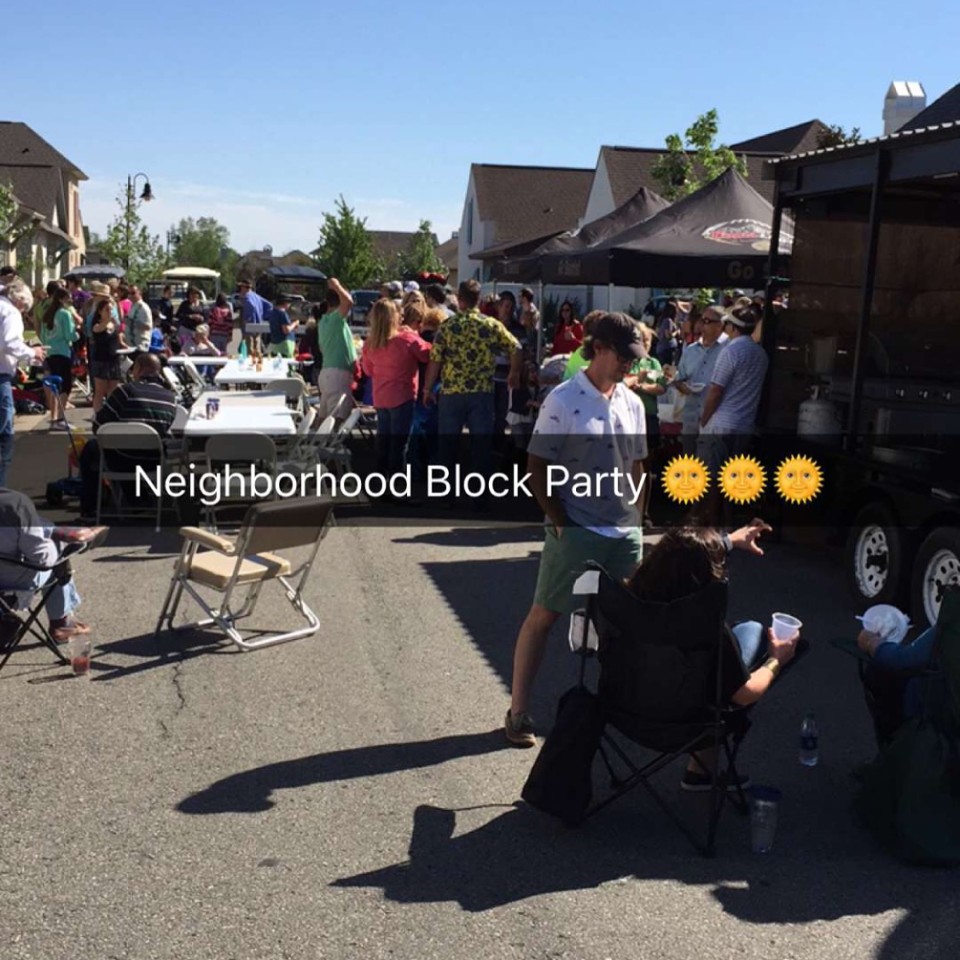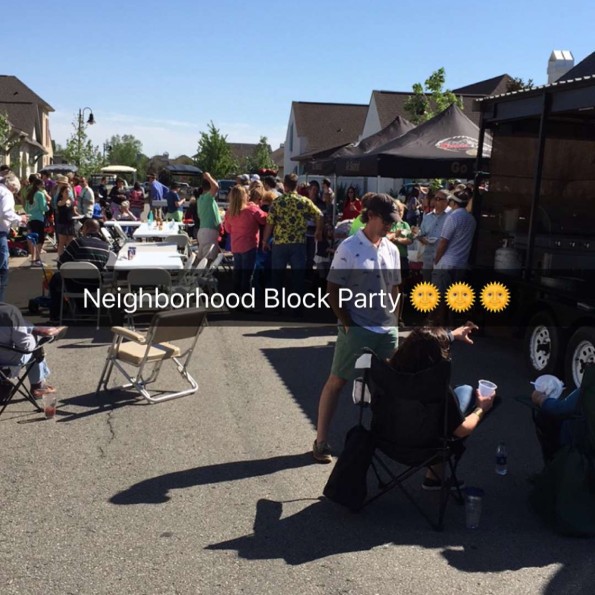 Da'Stylish Foodie signing out.