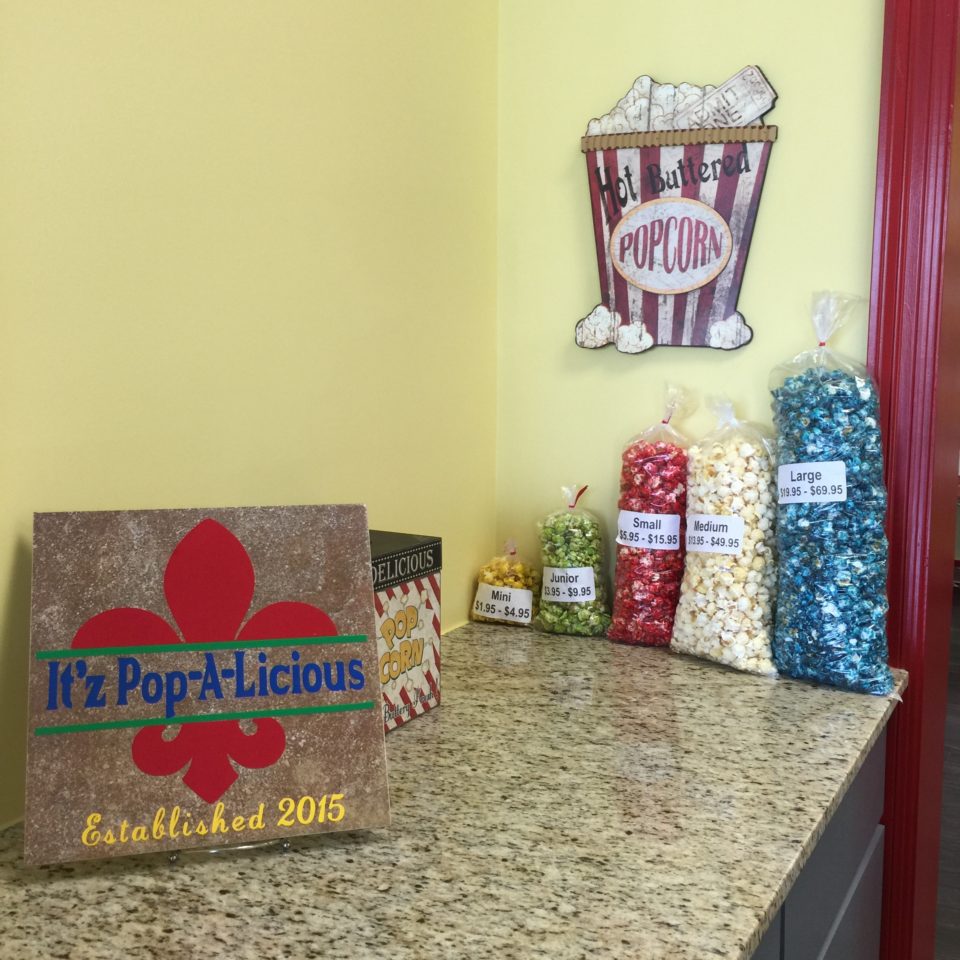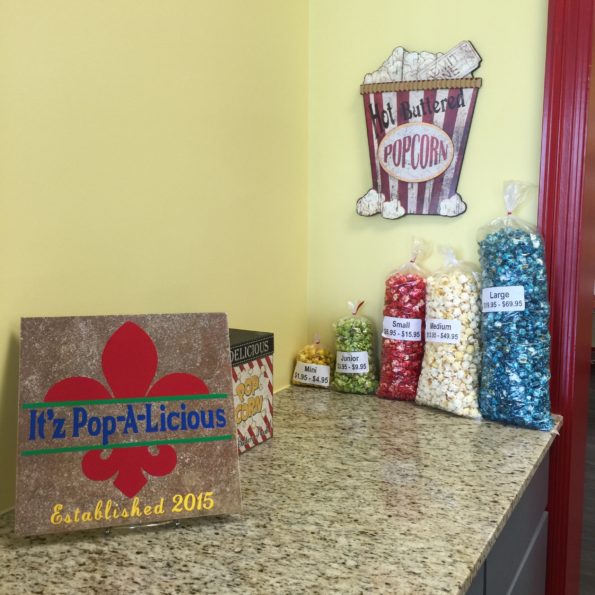 Summer time is upon us.  Many parents are searching for places to bring their kids for afternoon snacks. Something to get the kids out of the house. Whether you enjoy sweet popcorn, salty or savory popcorn, there is something for everyone at It'z Pop-a-Licious.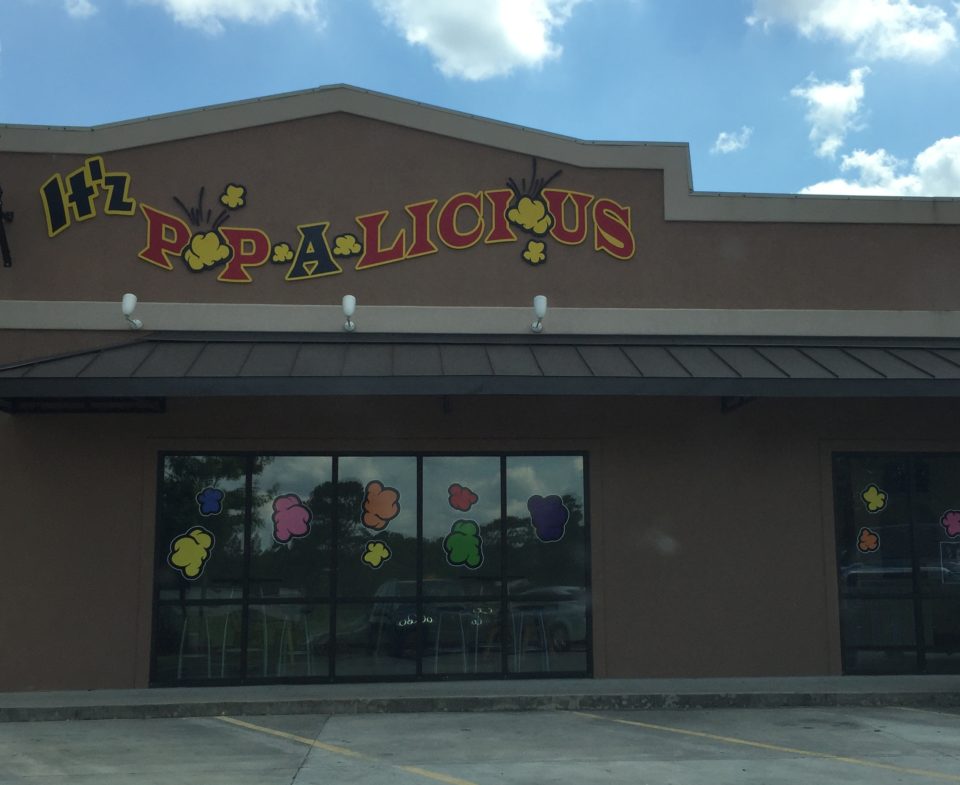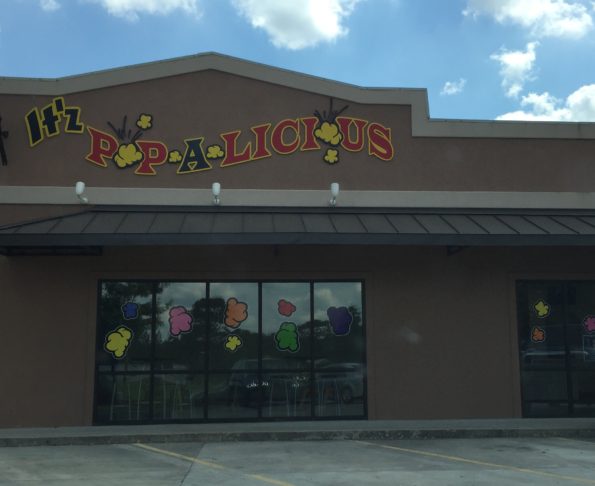 It'z Pop-a-Licious is a locally owned and operated popcorn shop. No matter what your flavor of popcorn, there is something for everyone.
A month or so ago, me and the kiddos needed to run a few errands. On our way back home we stopped in at It'z Pop-a-Licious. The popcorn shop has been opened for about 8 months or so but we were just making our way there.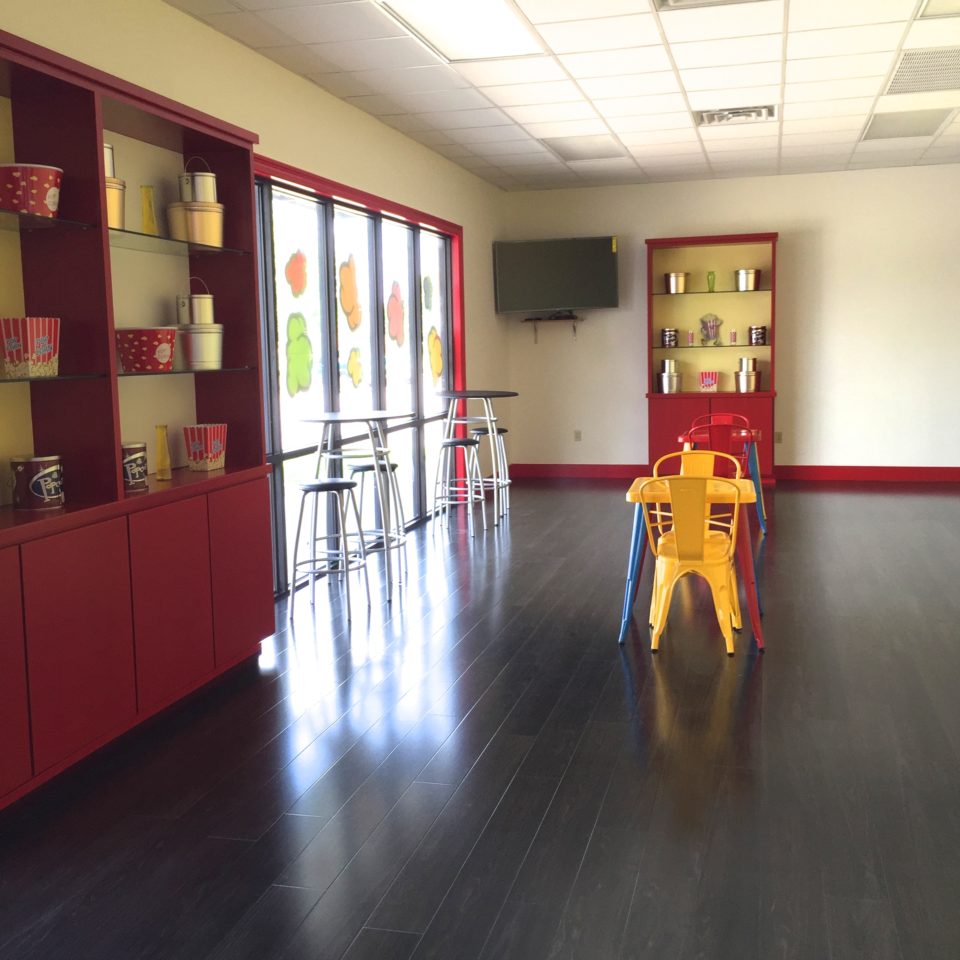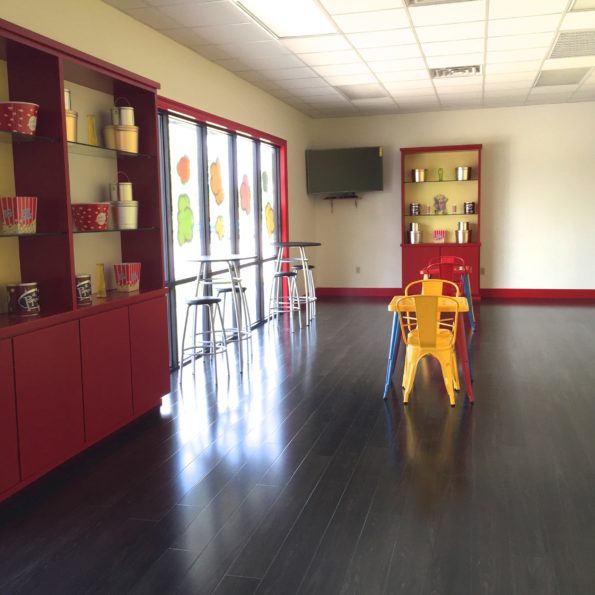 While I was there, I had the opportunity to speak to the owner. The owner Chad Bias and I spoke for a while about the popcorn shop and how much the community loves his popcorn.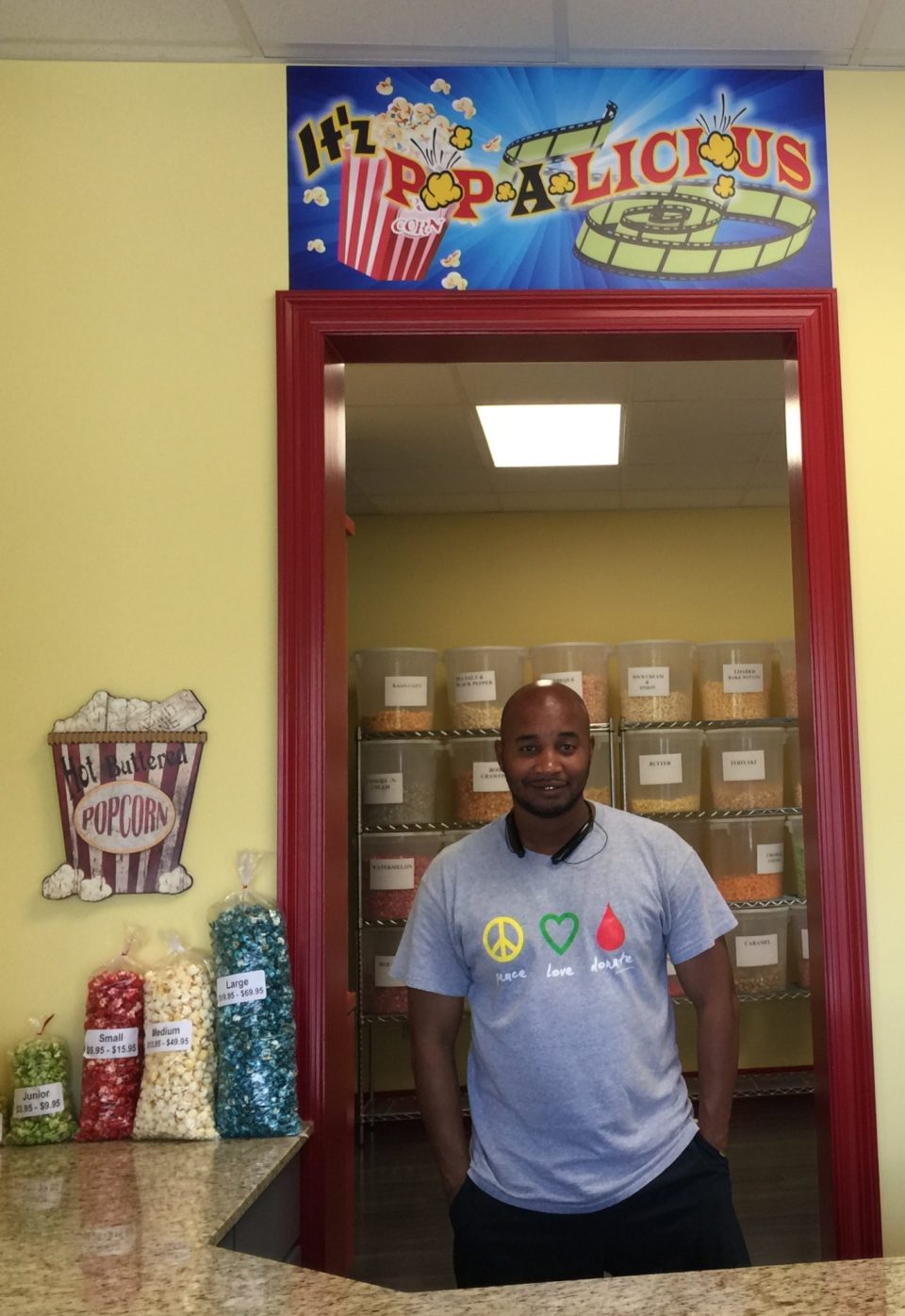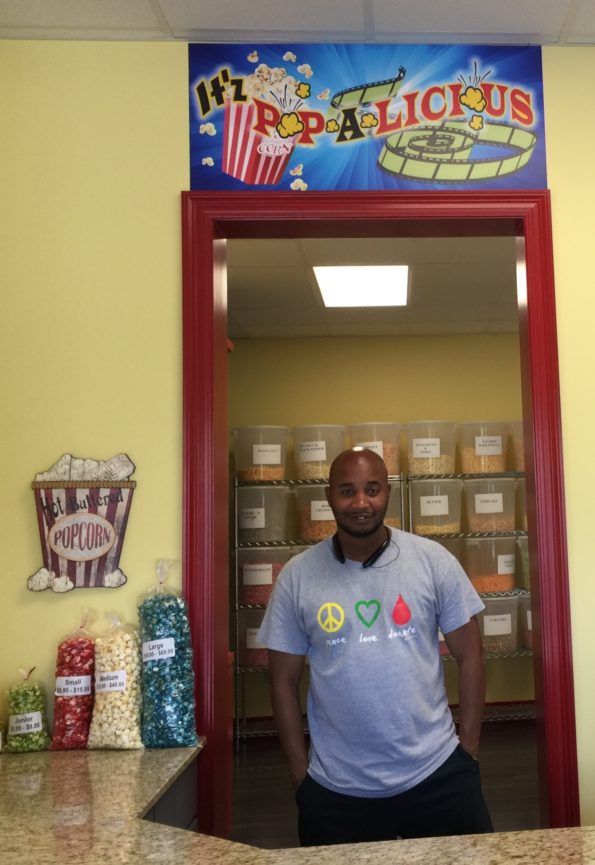 I loved the look of the popcorn shop. Bright yellow with red accents, really nice and eye catching.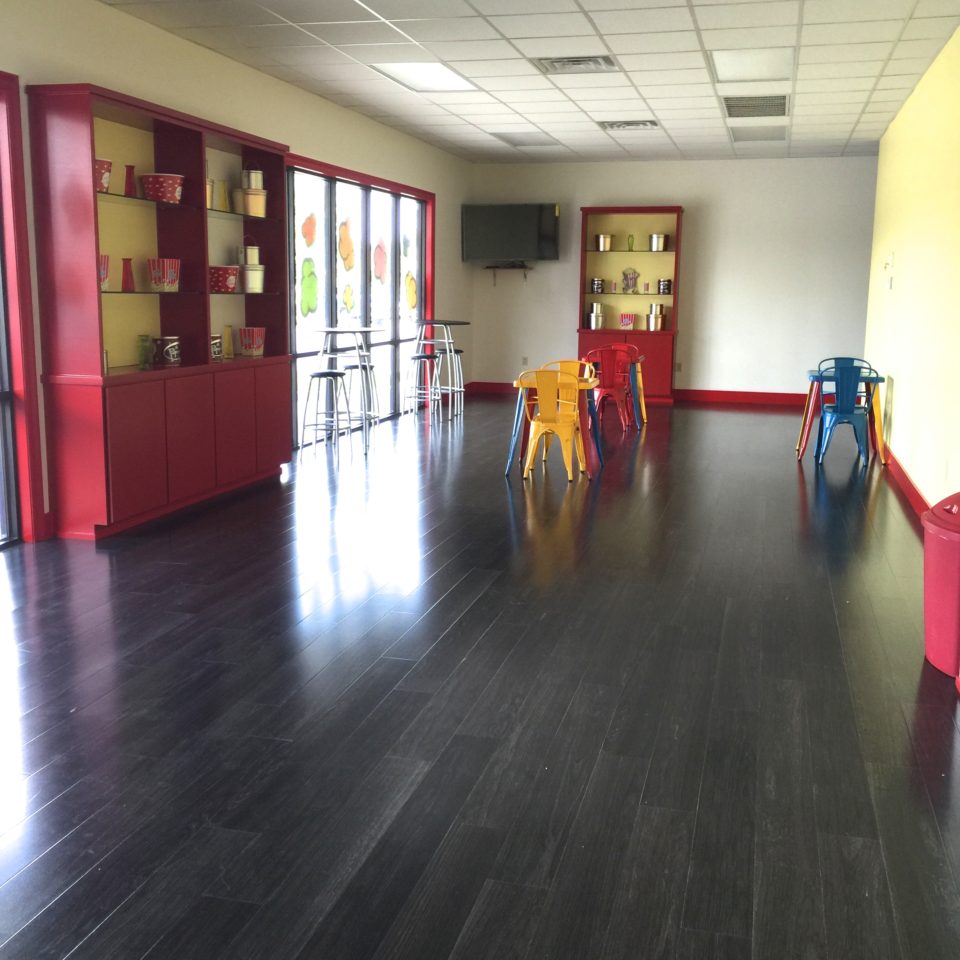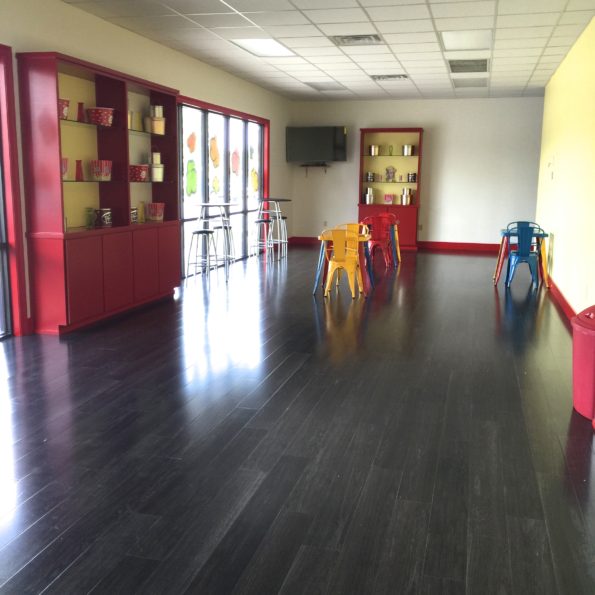 We tried a few flavors before choosing our flavors. It'z Pop-a-licious offers Speciality Popcorns like Chocolate, Cookies n Cream, Banana Pudding. Caramel Flavors including Toffee, Cheesy Caramel were available as well. Candy Flavors Pina-Colada, Watermelon, Blue Raspberry. The flavors listed were only a few options that are available. There was so much more to choose from.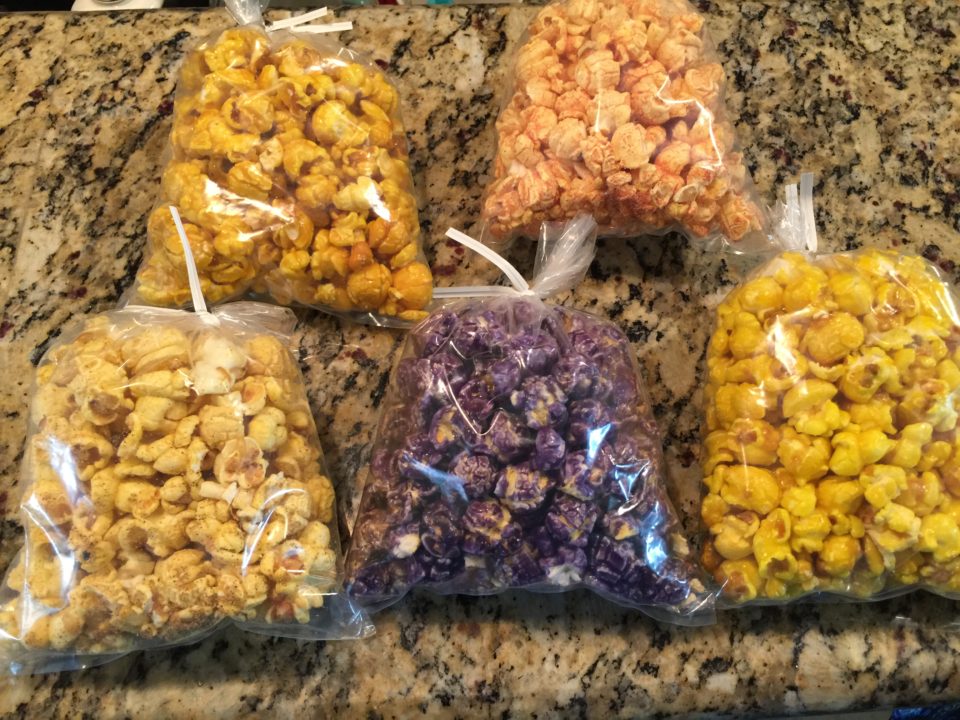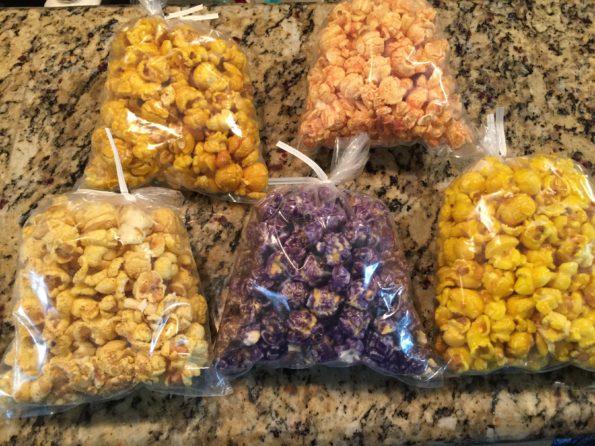 Our final choices were the Grape, Lemon, Pizza, BBQ and Banana Pudding.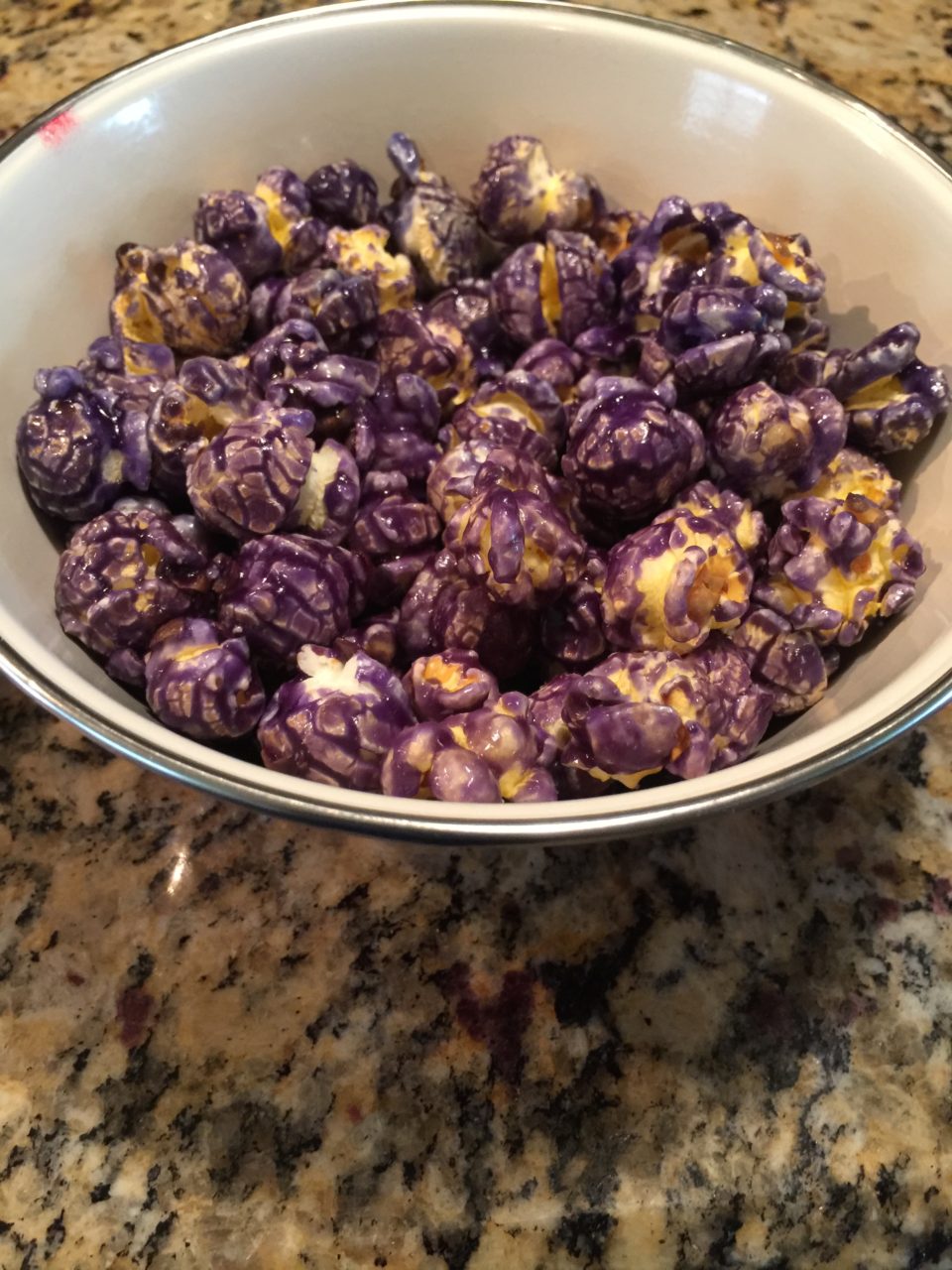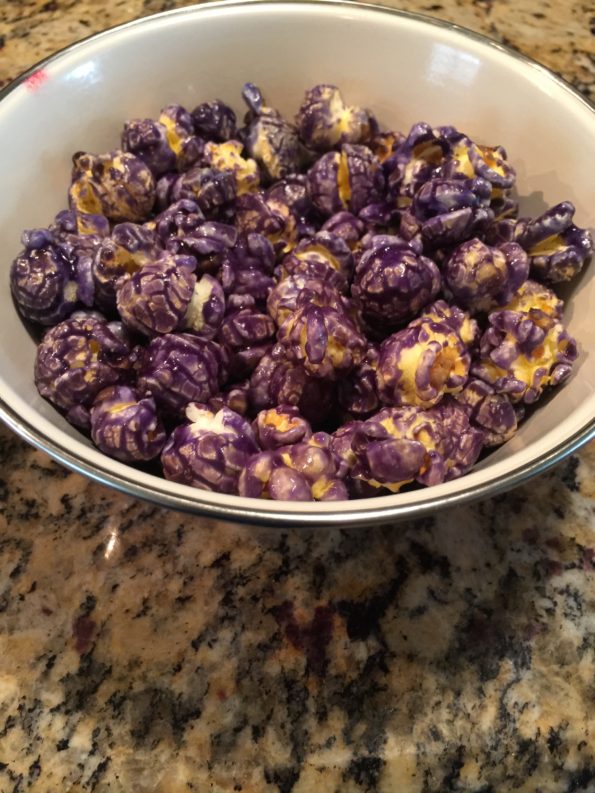 We took the popcorn home to eat outside on our back patio.
Above is the grape popcorn. The popcorn was tasty. A little different than your typical popcorn, a sweet popcorn. But very good.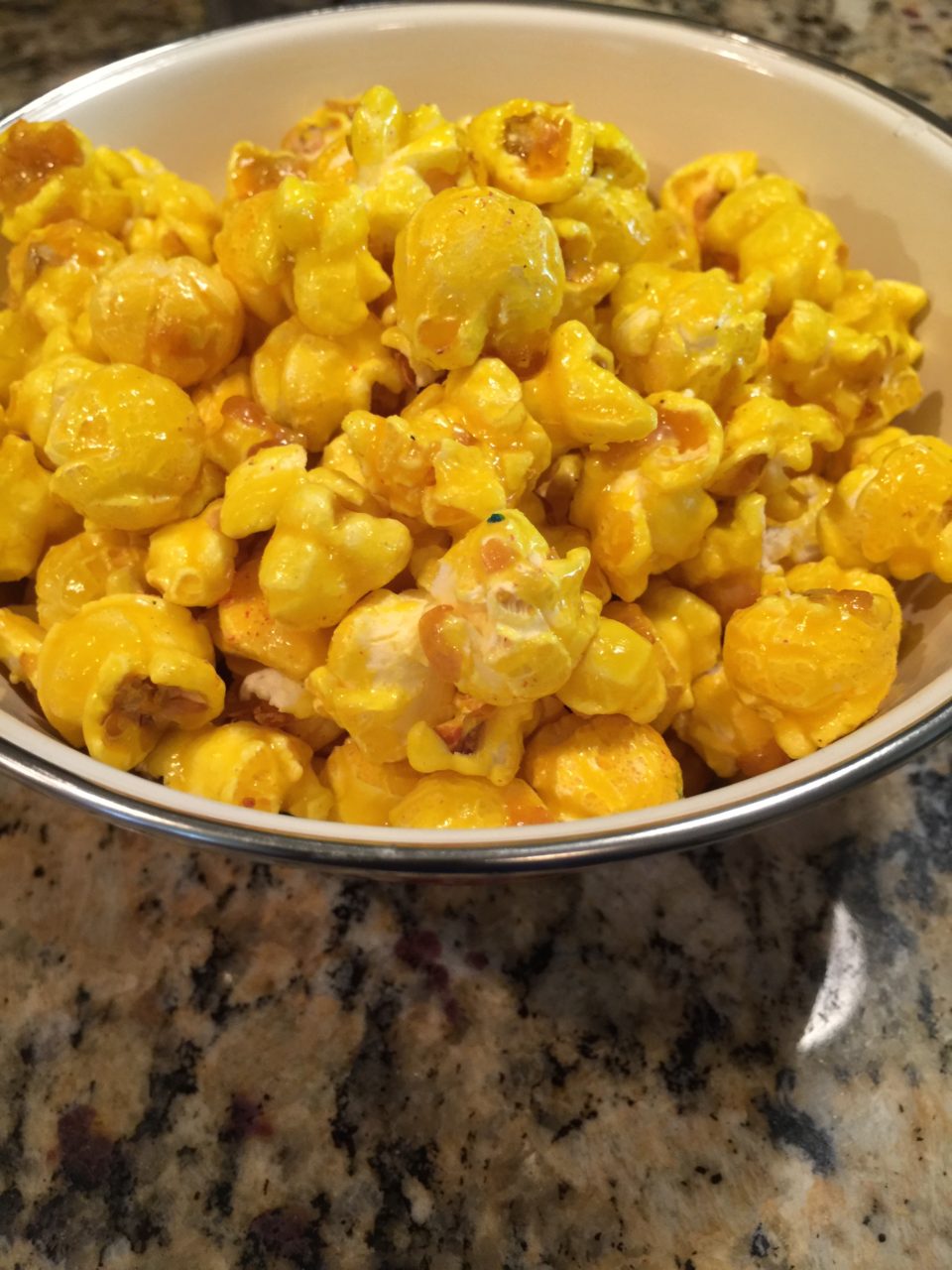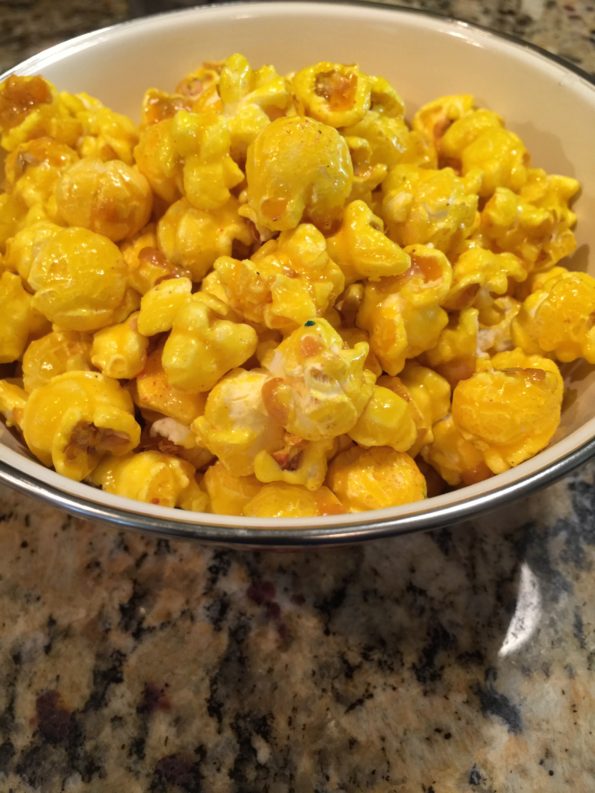 Pictured above is the Lemon Popcorn. A very lemony-sweet popcorn. A tasty treat indeed.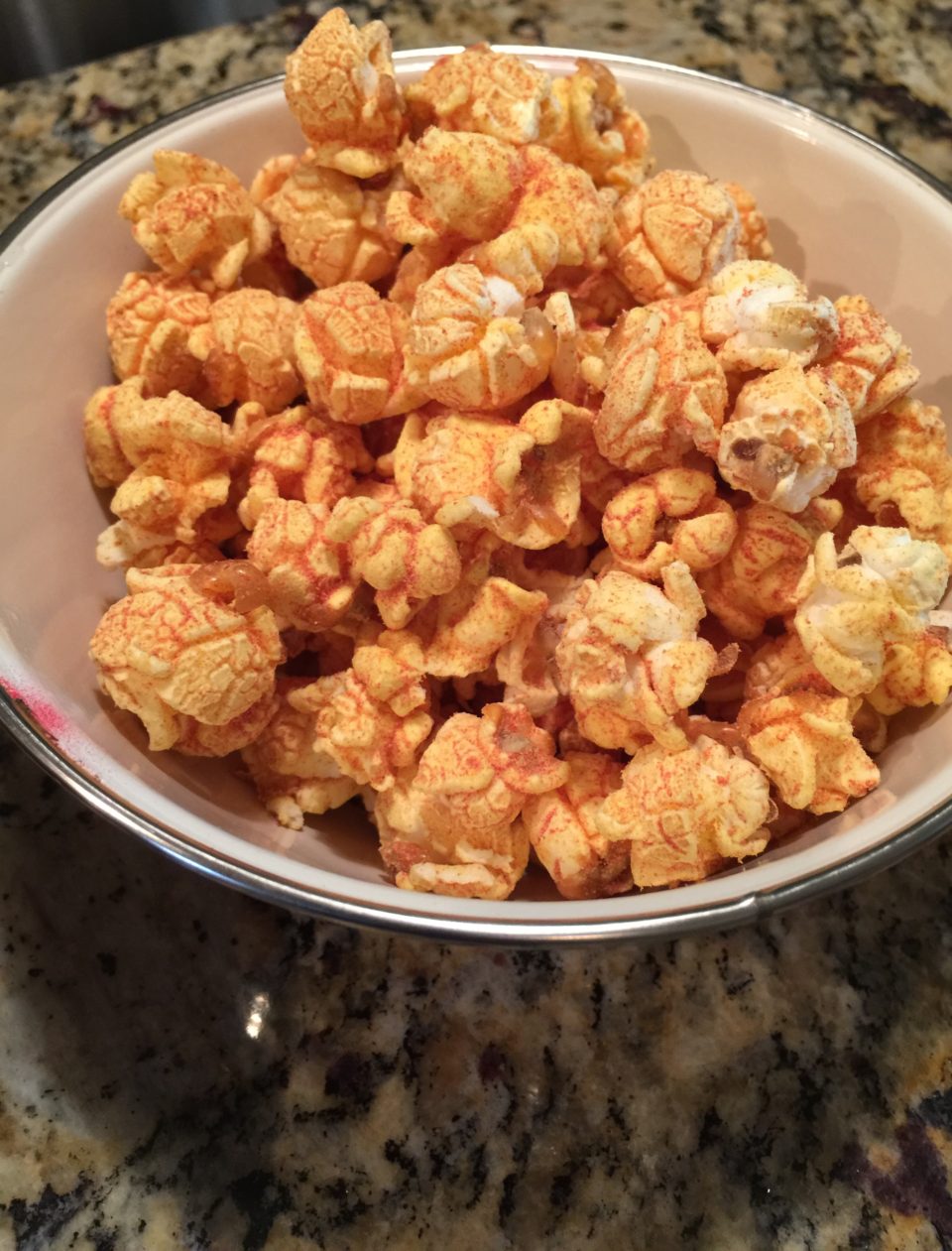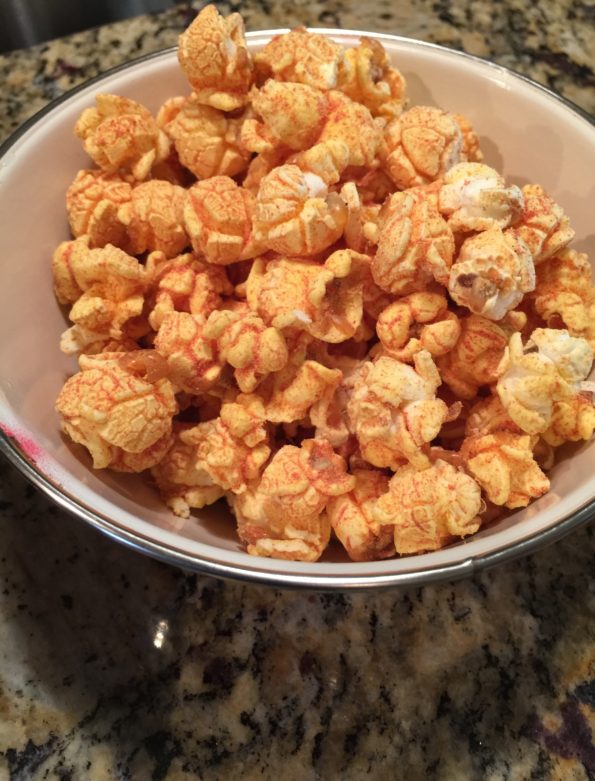 The Pizza popcorn was different. I was expecting a taste of cheese too, but I didn't. But it wasn't bad.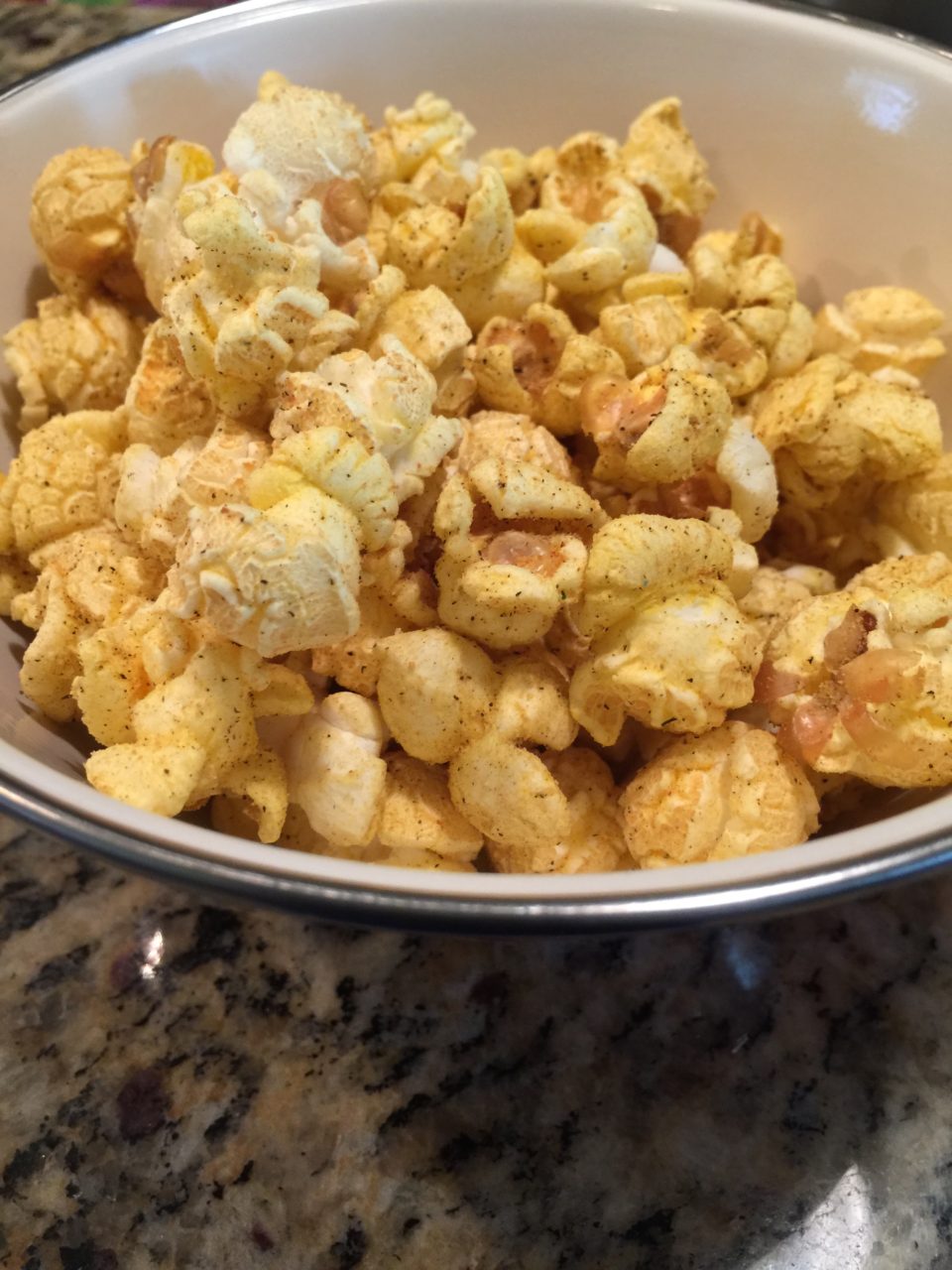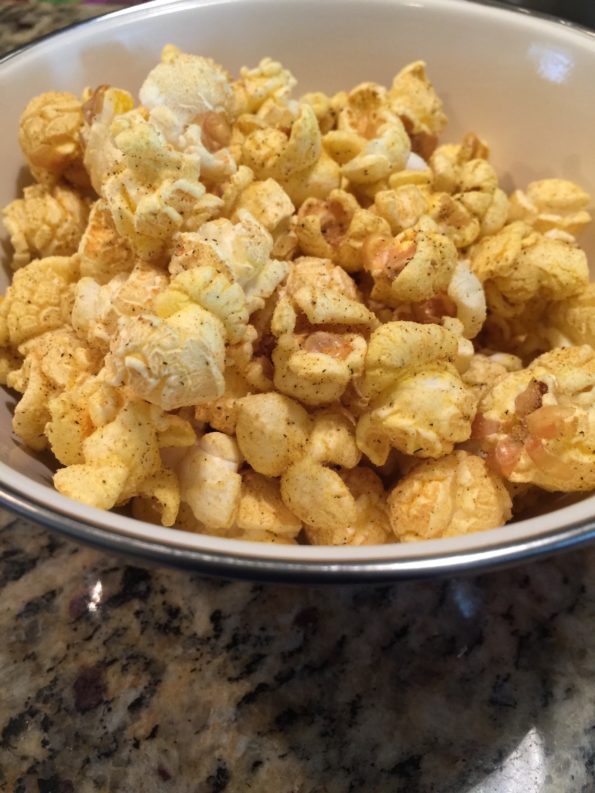 The BBQ was a savory popcorn with a touch of spice. Not bad, a great snack for the ones who don't like the sweet popcorn.
Overall we really liked It'z Pop-a-licious. We would love to see one like this in the Youngsville area.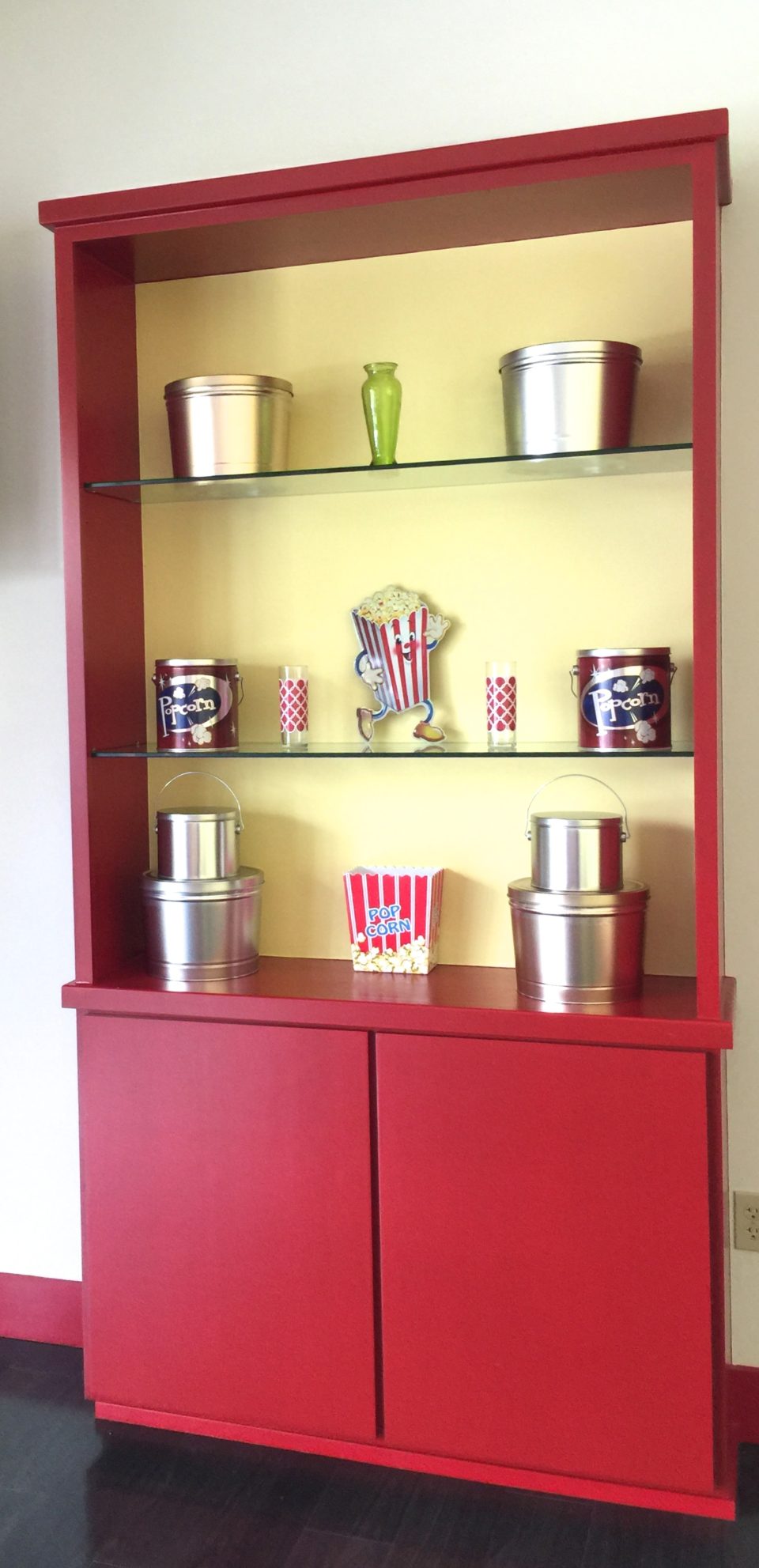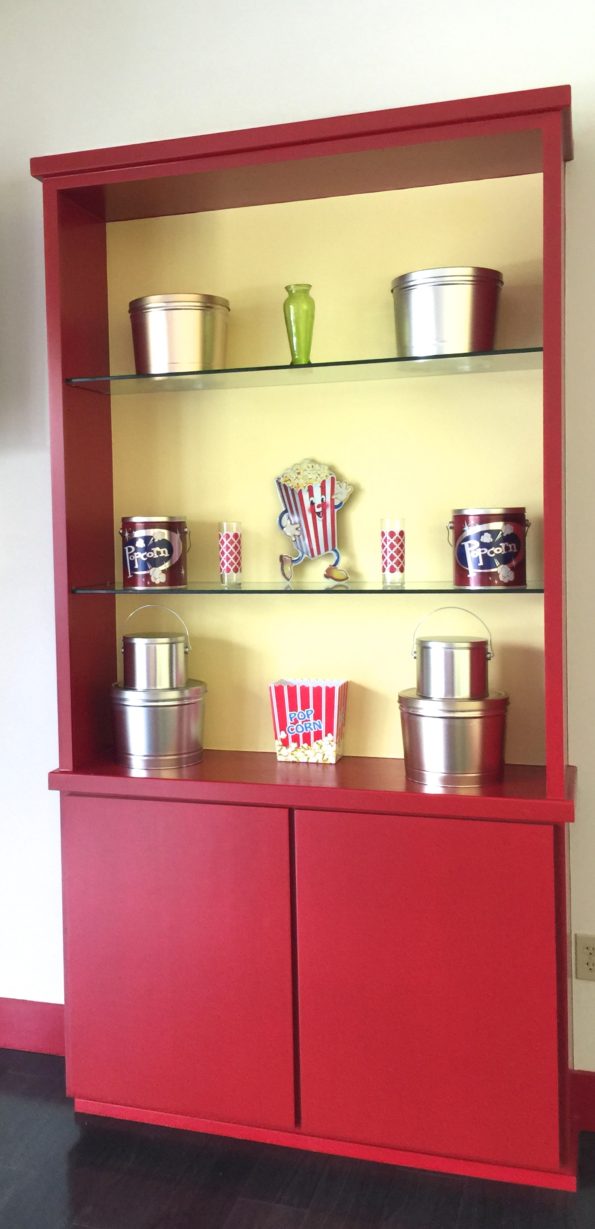 A few suggestions to make It'z Pop-a-licious better would be to make the area with the tables more inviting. Though the tables and chairs were setup for seating. The area wasn't very inviting, so one suggestion would be color sheets with colors for the kids.
Napkin holders on the tables so the customers feel welcomed into the space. The lights were also off in that area and the TV. So maybe turn the TV on to a family friendly TV Program. Just a suggestion to make the space a little warm.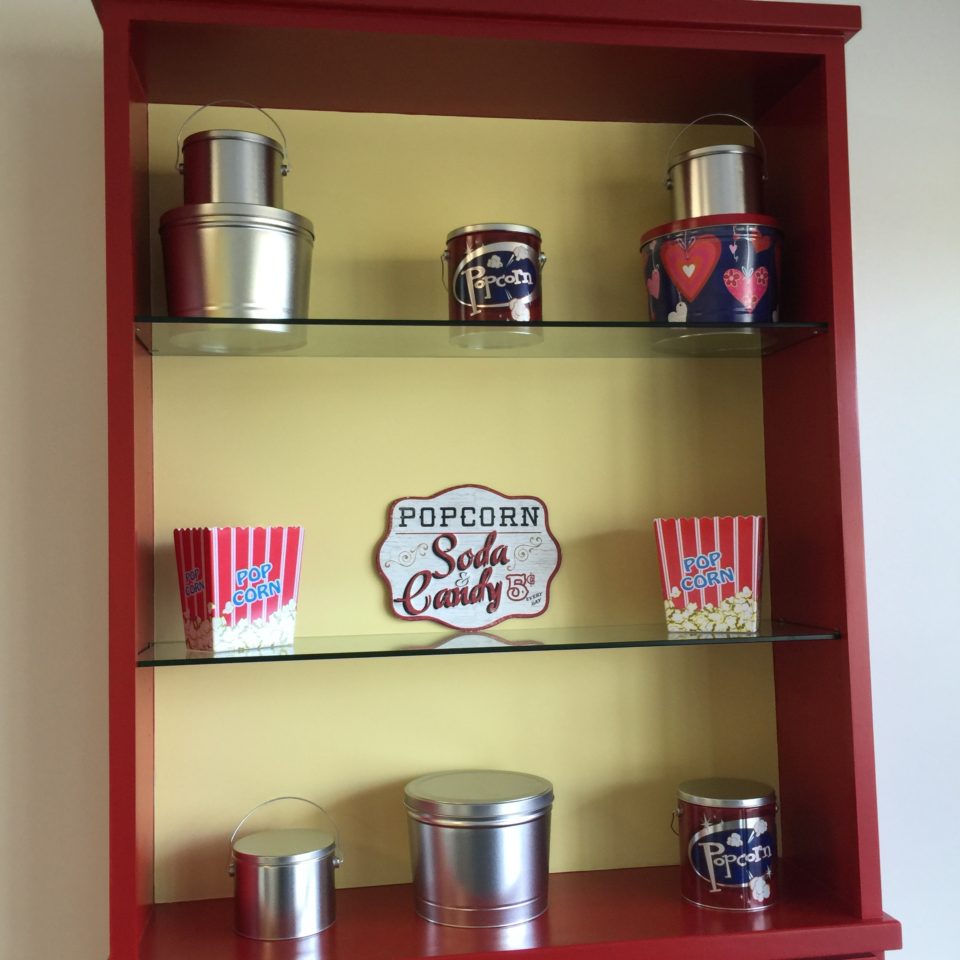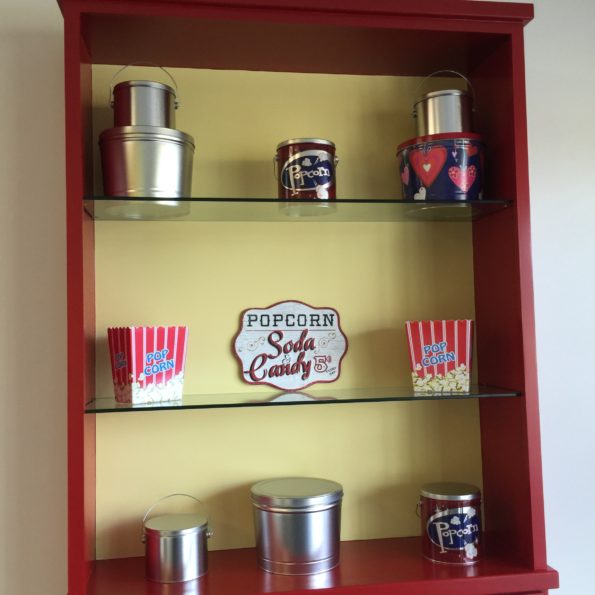 Also a way to label your popcorns if you buy more than one. We purchased a few different popcorns that were similar in color and smell. Just a suggestion to make it easier on those leaving the premises and enjoying their popcorn at home or in the car.
No matter what your plans are,  make your day pop with the new healthier snack popcorn shop, Itz Pop-a-Licious Popcorn.
It'z Pop-a-Licious is located at 117 Westmark Blvd, Ste 100, Lafayette, Louisiana 70506. The Hours of Operation are Monday-Saturday 10:00 am – 7 pm.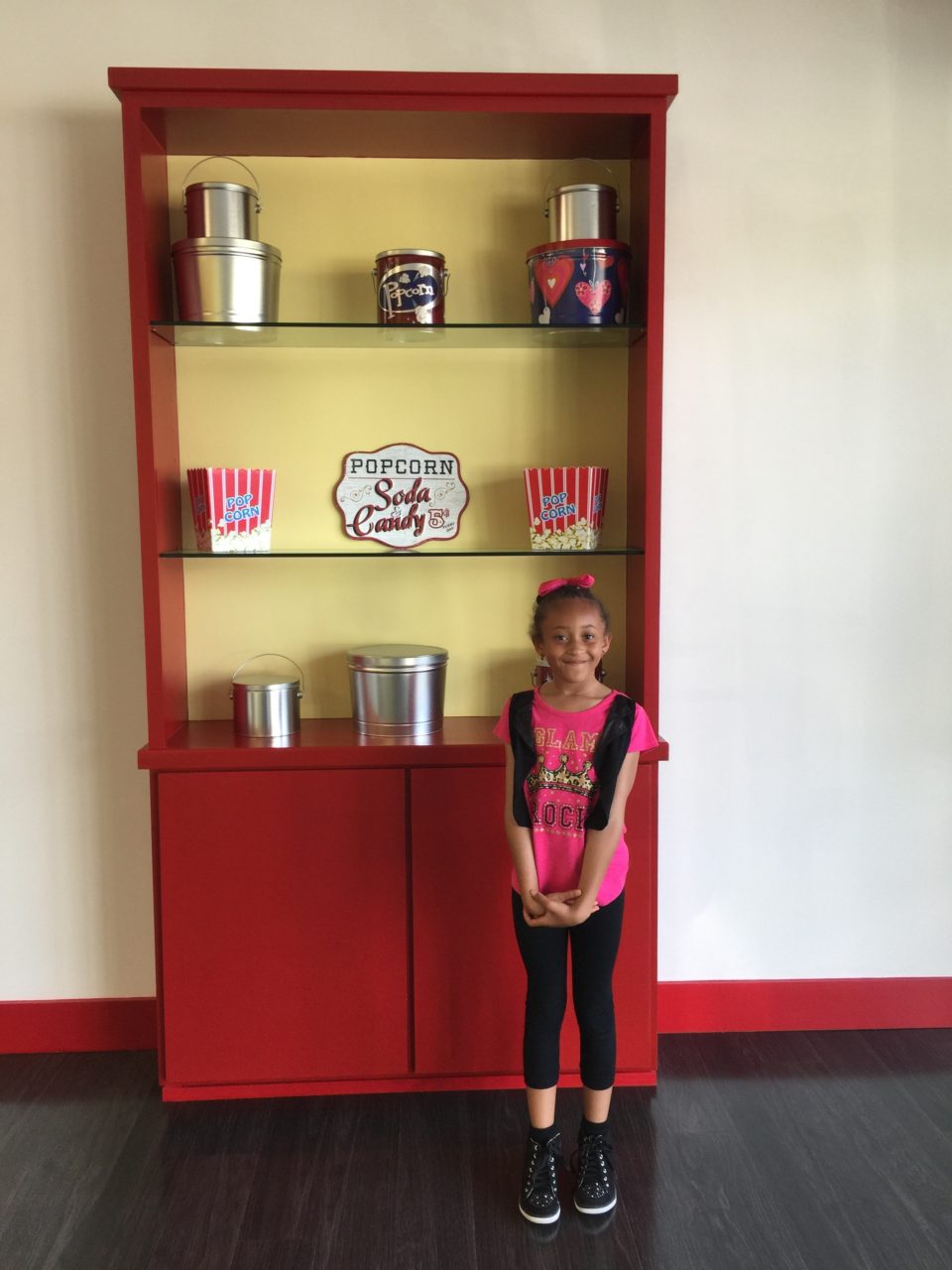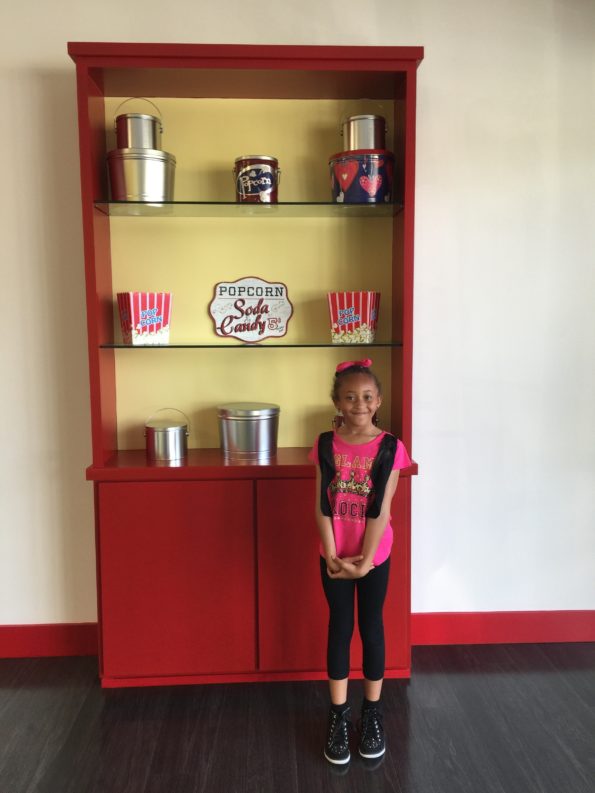 [bloglovin_button]