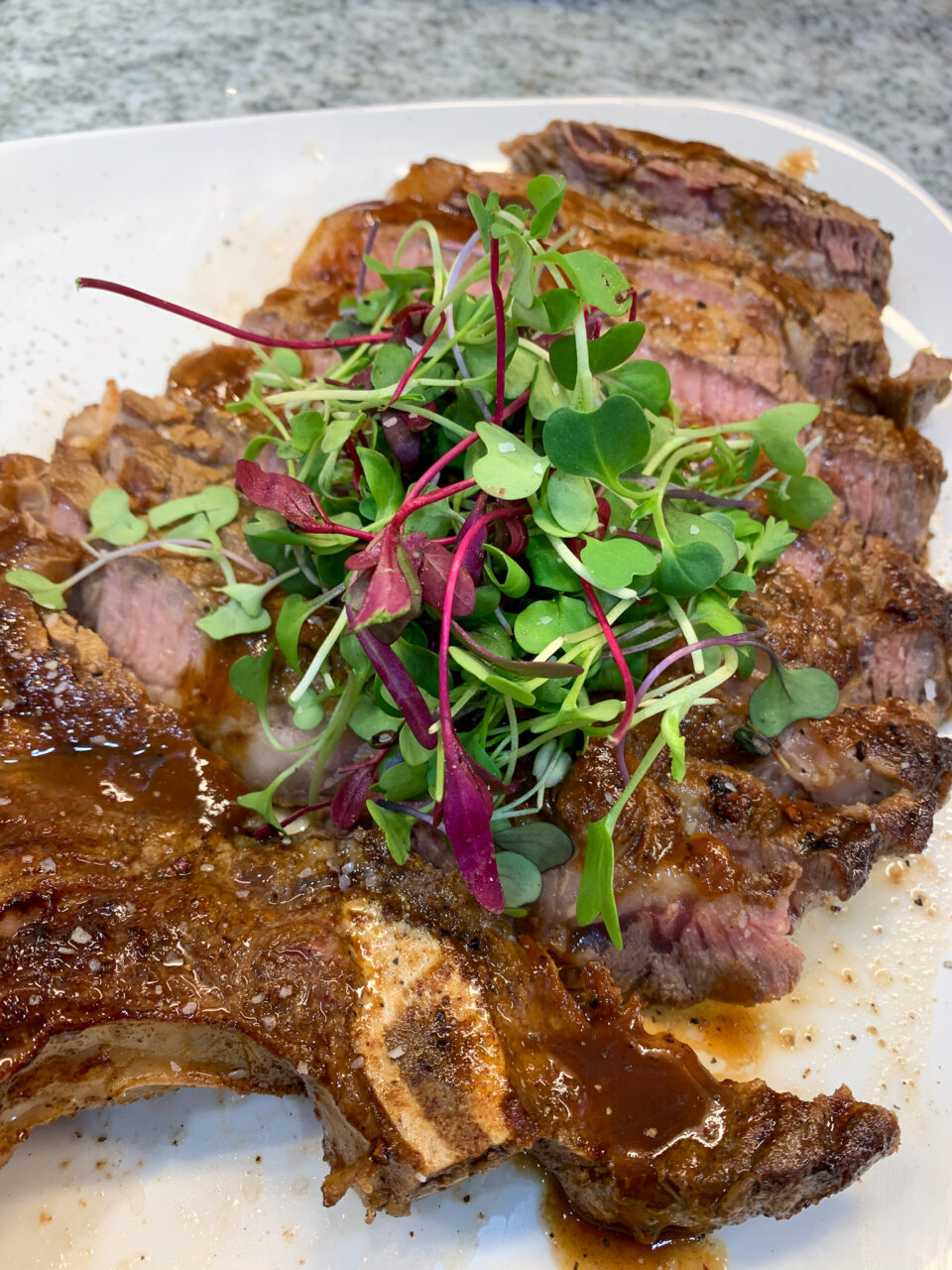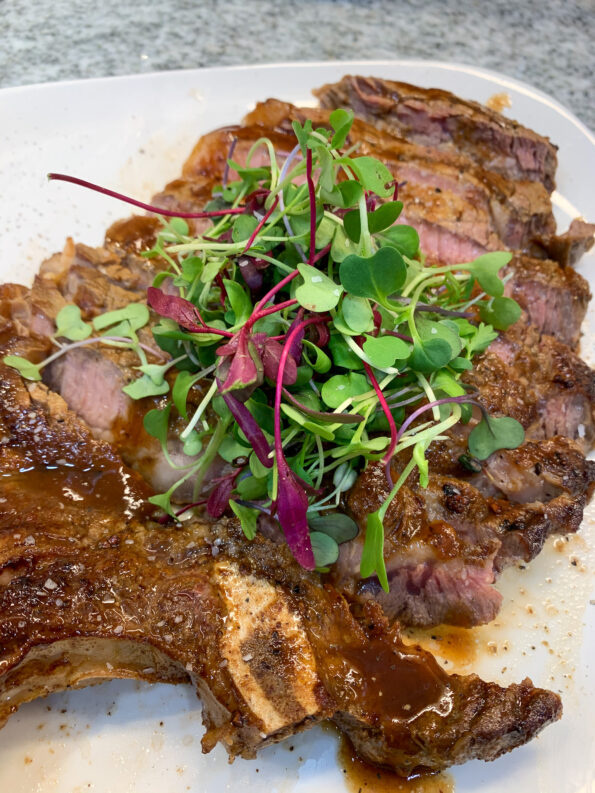 #SponsoredPost 
Let me start out by saying, I love products that beautify my dishes and taste great. Bright Fresh Greens has products that does just that. Bright Fresh greens are micro greens that are small, young edible greens. The micro greens are produced from herbs, vegetables and other plants.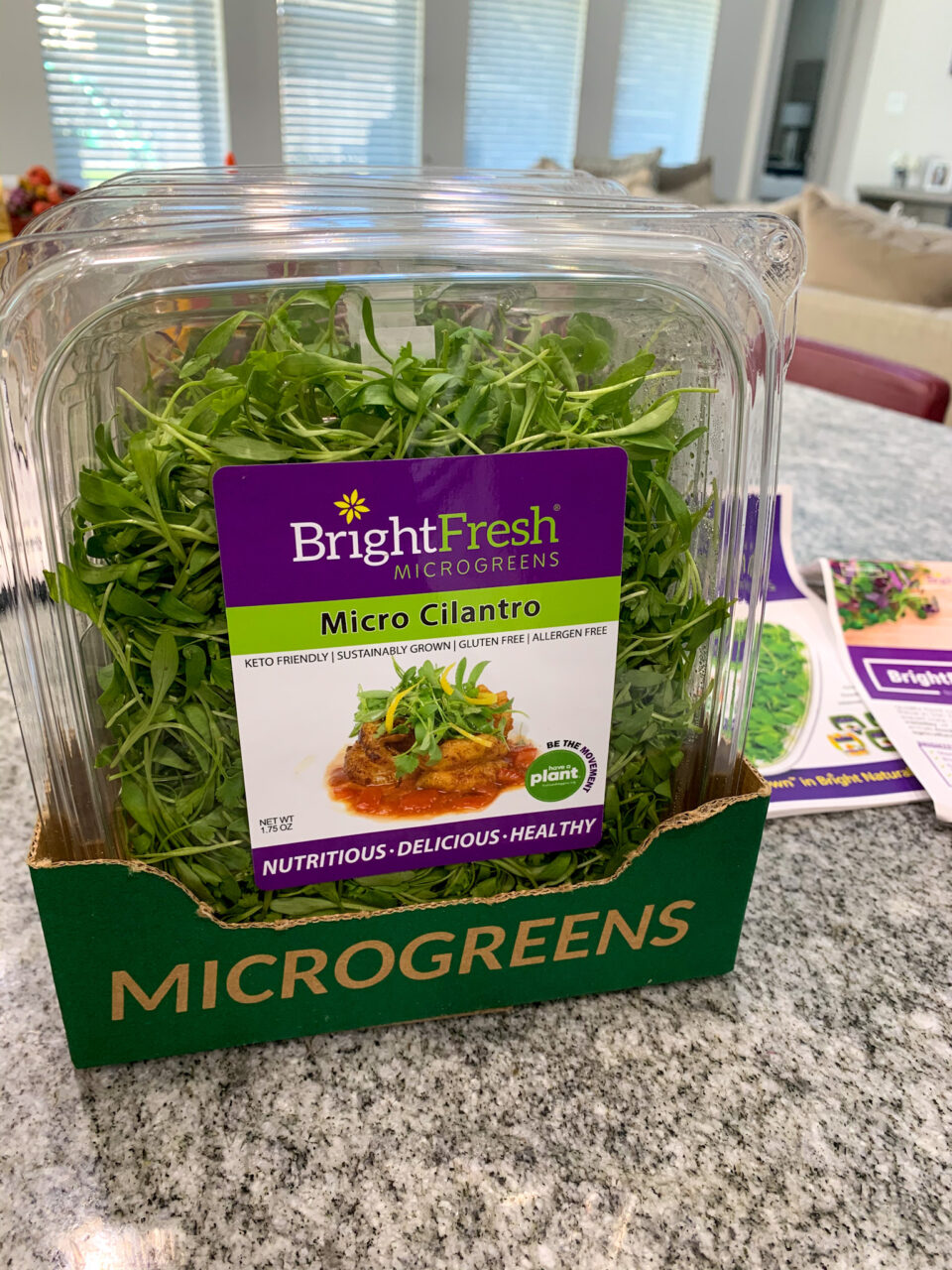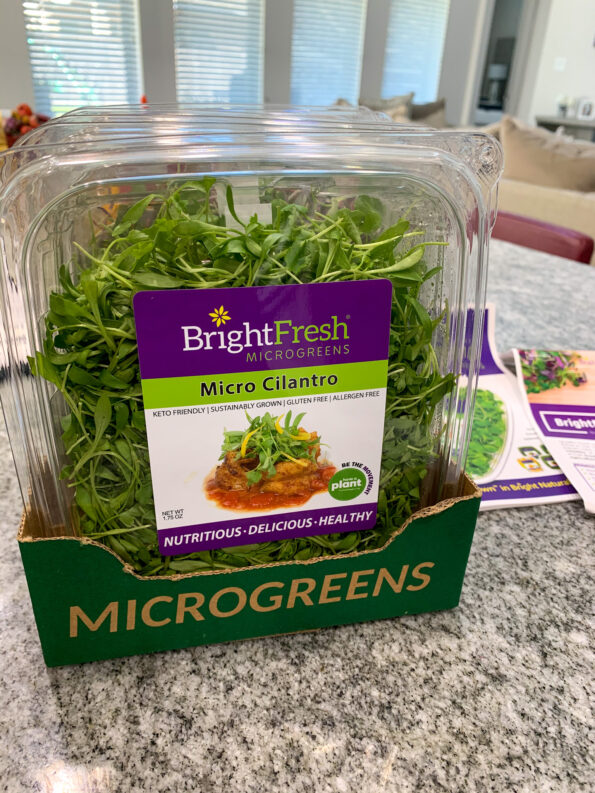 The micro greens are grown in sunny Southern California. This is the ideal climate for producing high quality and consistency in products.
These micro greens are carefully hand-harvested at the peak of flavor. Their fresh appearance adds dimensions, beauty and a range of distinct flavor that add flavor to both savory and sweet dishes.
With these micro greens, take the simplest dish and elevate your food to the next level. Making your food both visually stunning and flavorful.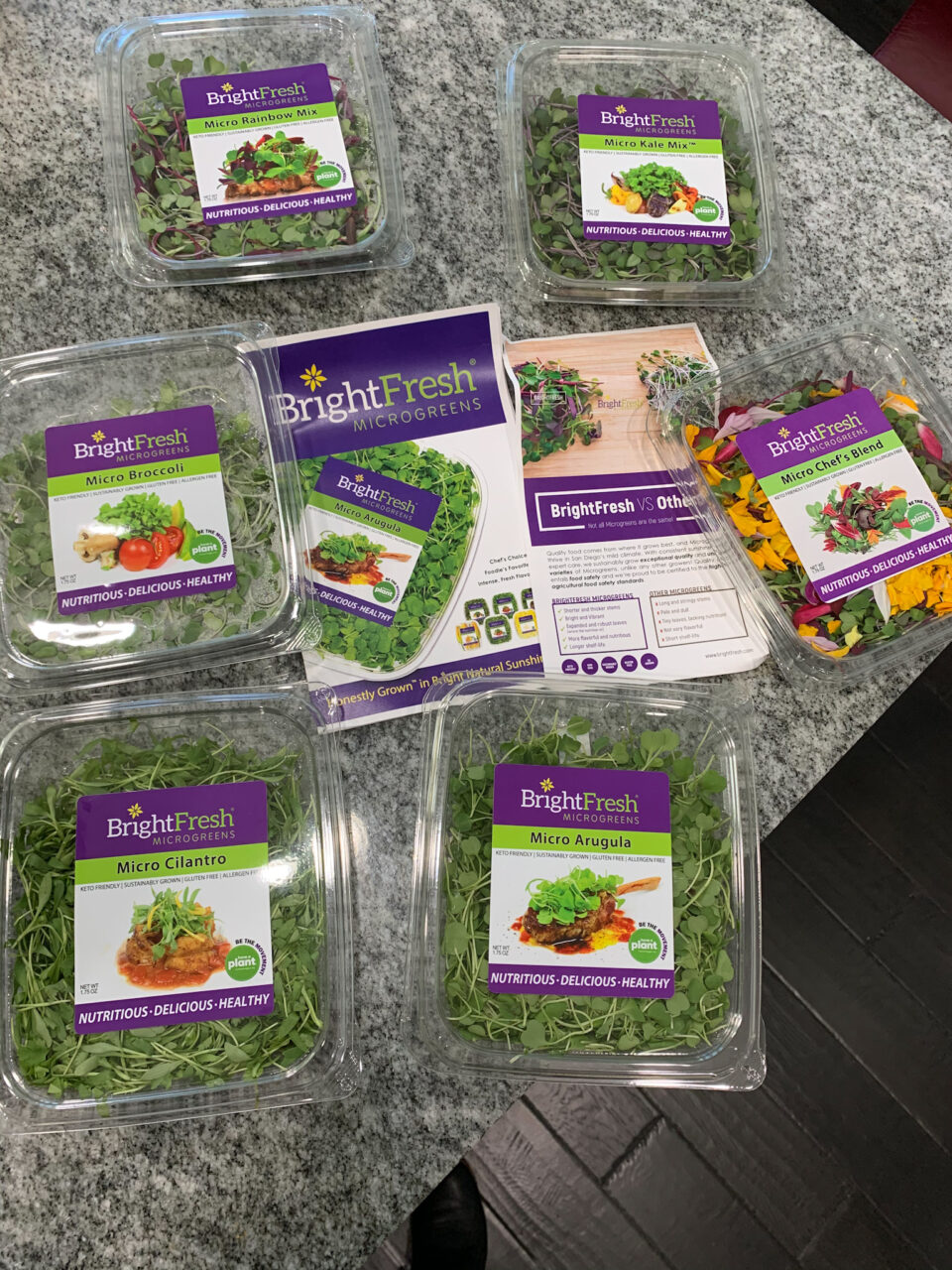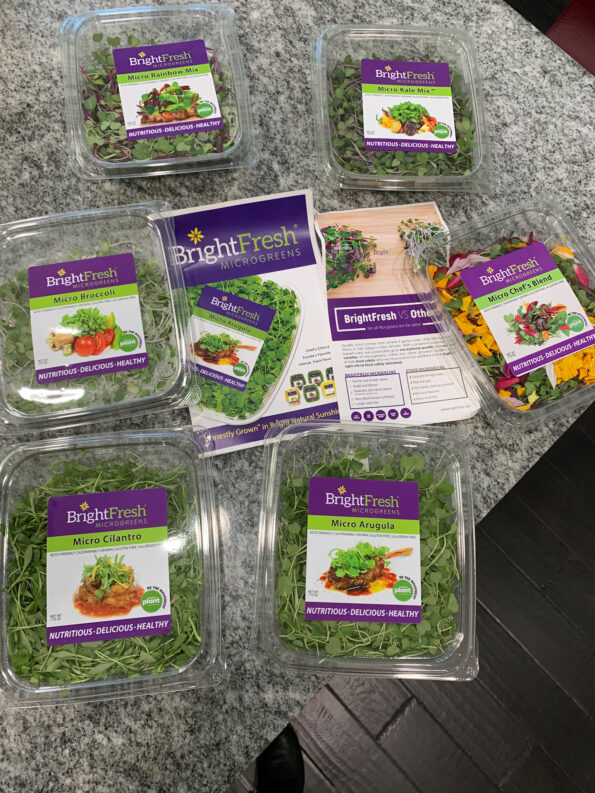 Bright Fresh Greens has a variety of products, the Micro Kale Mix, Micro Cilantro, Micro Rainbow mix, Micro Broccoli, Micro Chef's Blend, Squash Blossom and Gold Pea Shoots.
I had the opportunity to try a variety of the products. I will share a few of the dishes here.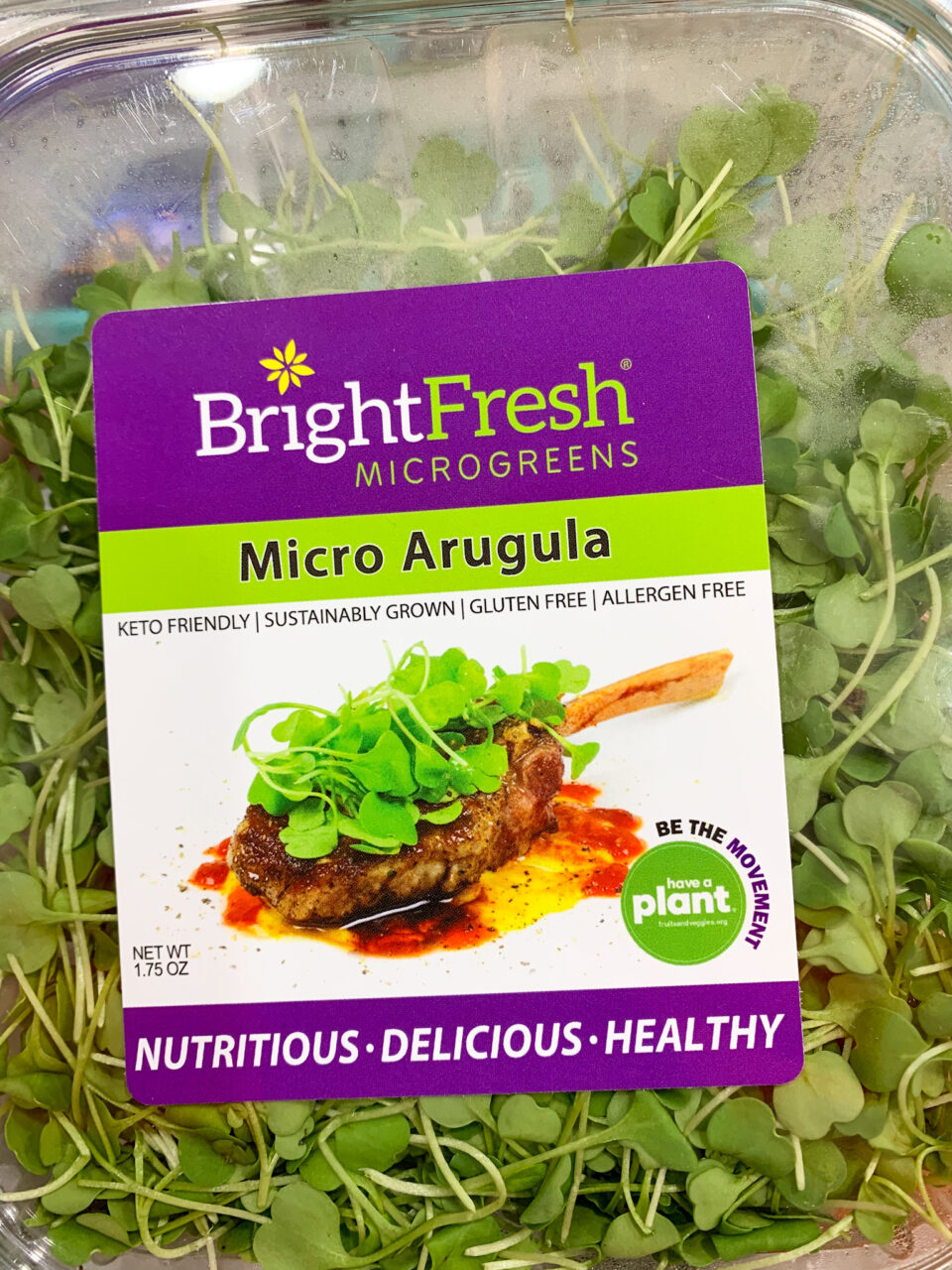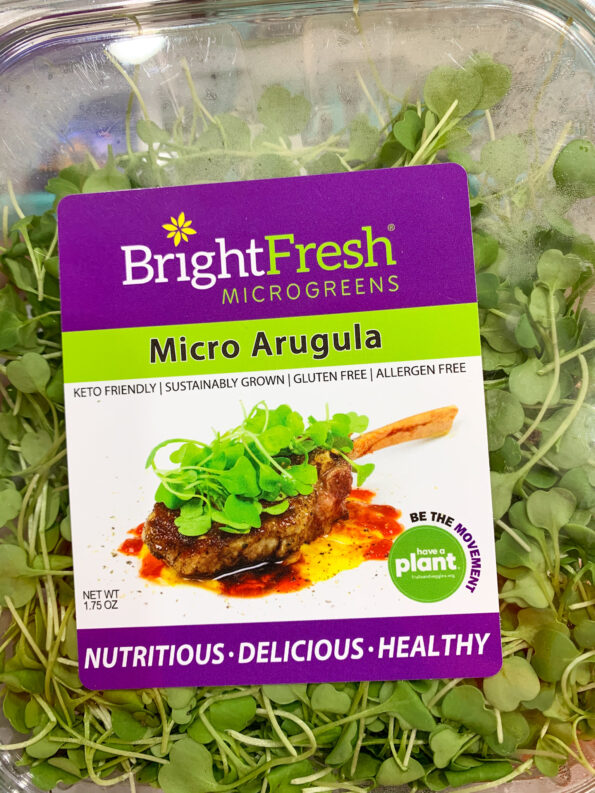 The Micro Arugula has bright green, heart shaped, heart-shaped leaves. The arugula had an intense spicy flavor that is nutty & peppery. Great to add with meats, salads, seafoods or sandwiches.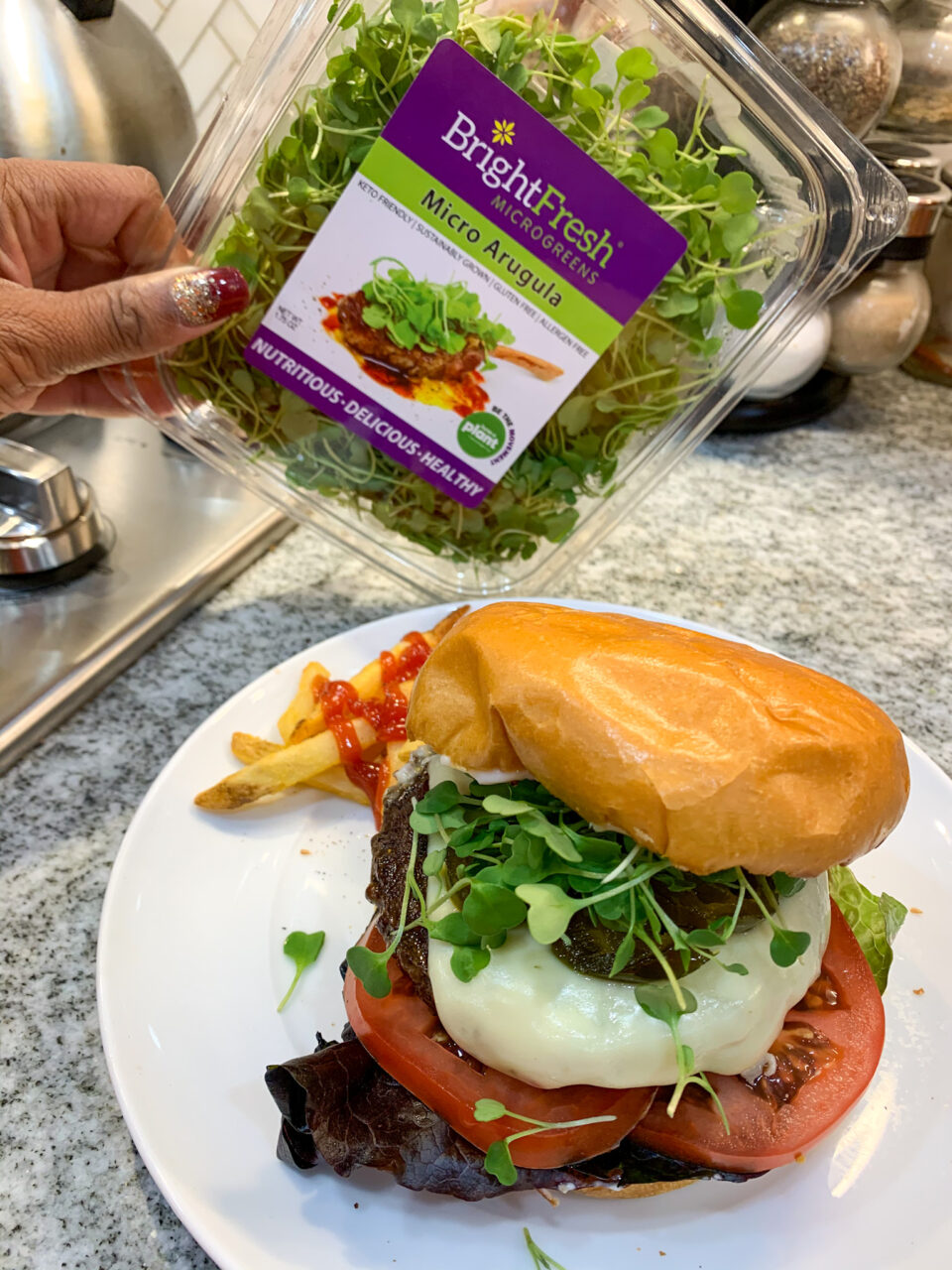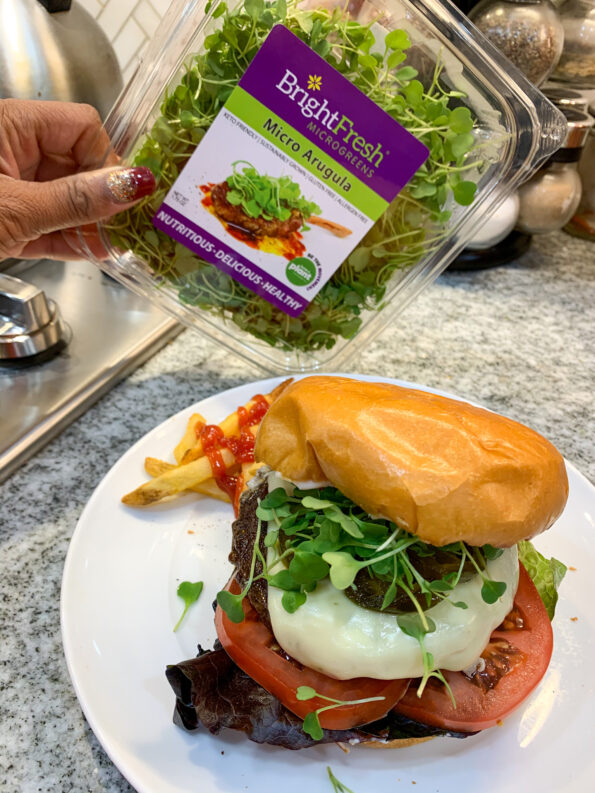 I added the Micro Arugula to a burger for Burger night. Delicious.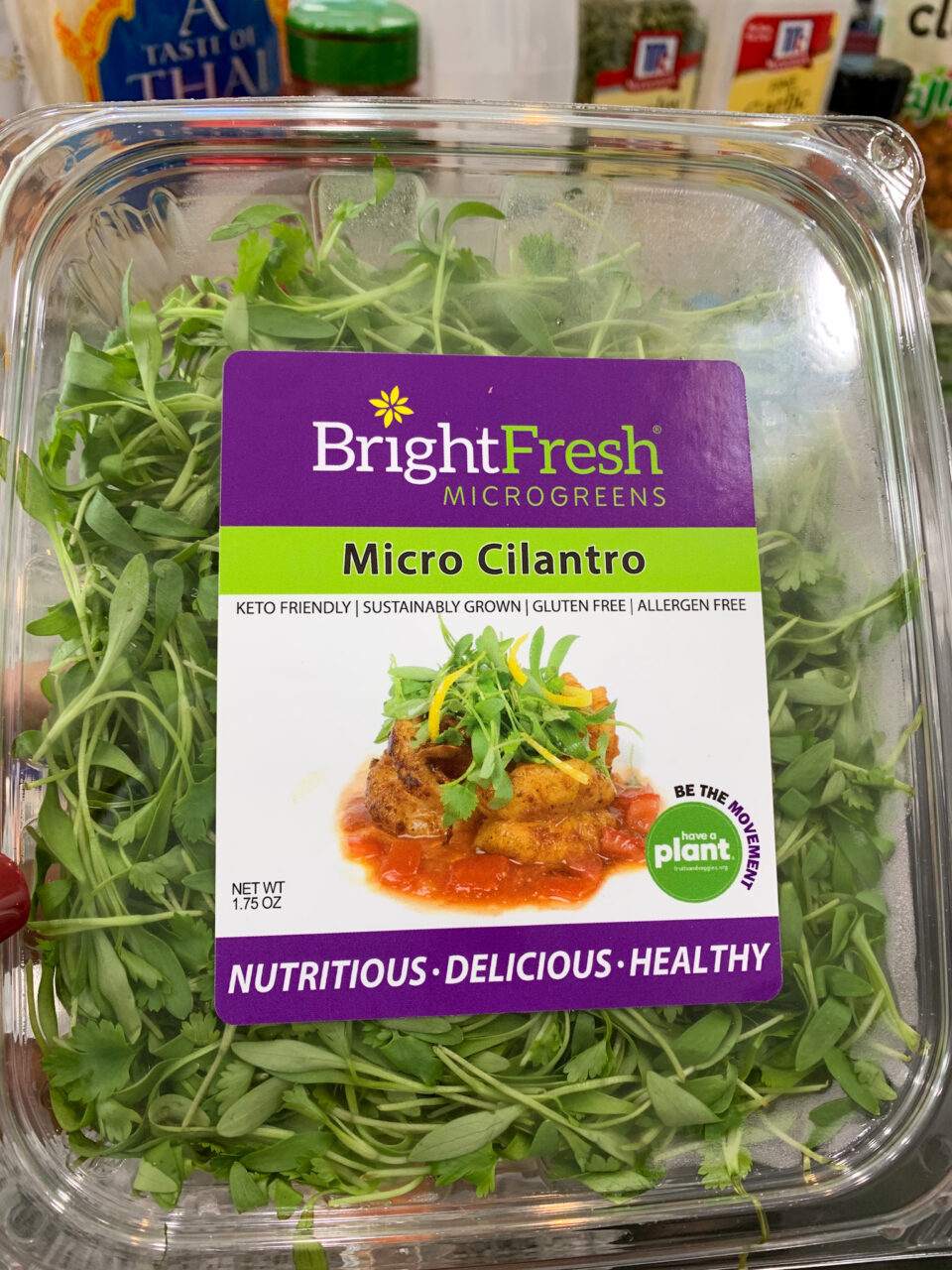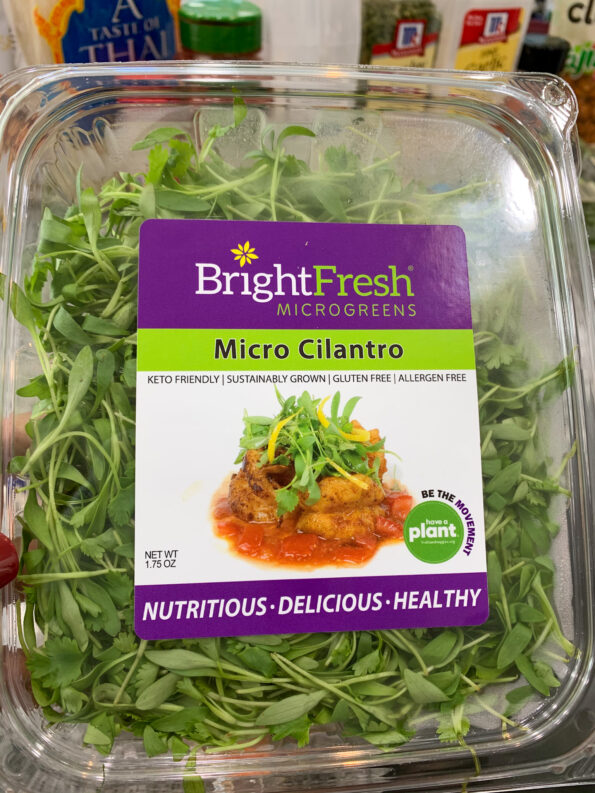 The Micro Cilantro was gorgeous. A tiny, attractive herb boasting a intense Cilantro flavor. Delicious. This one was very versatile. I used it on several dishes.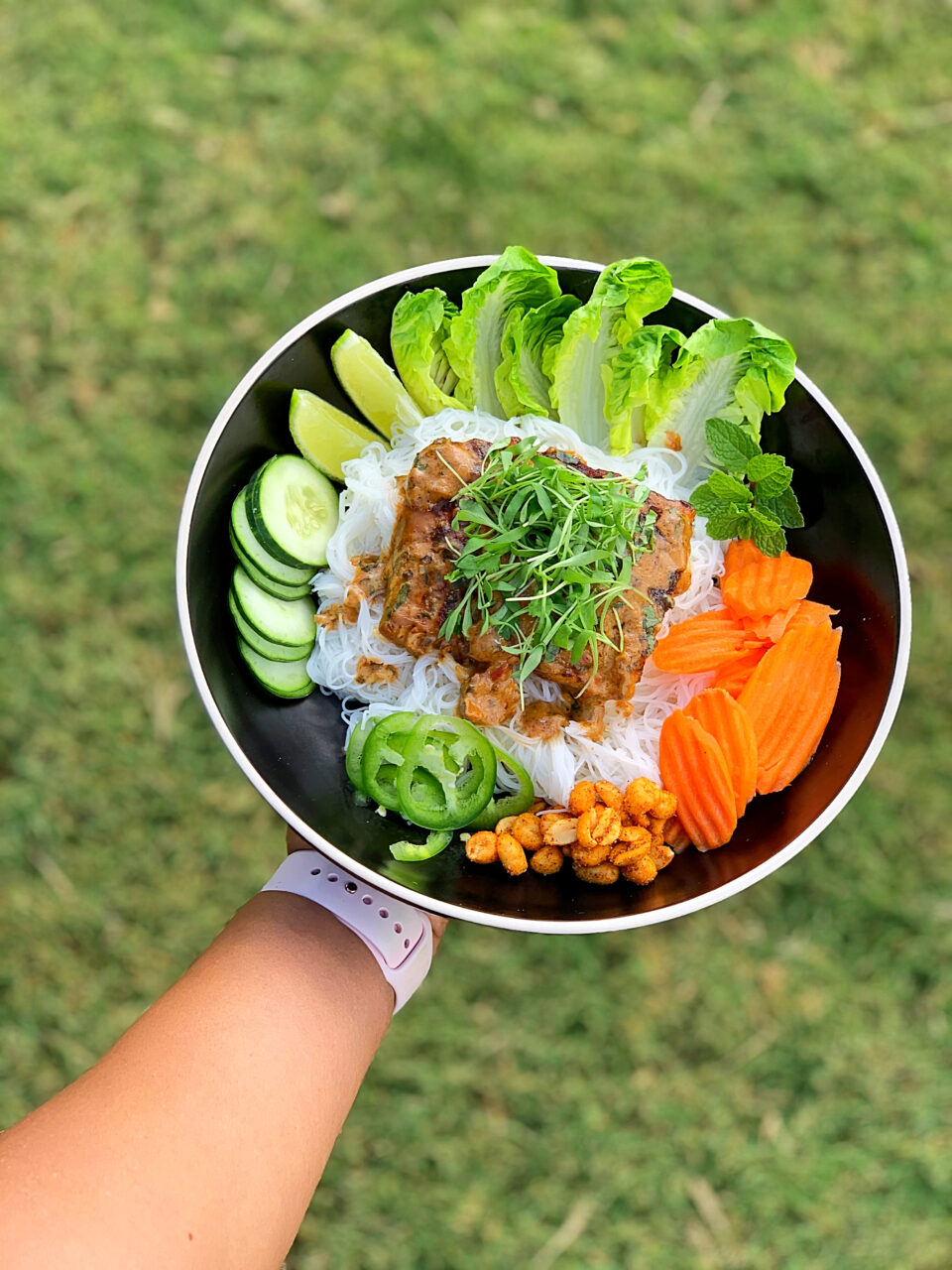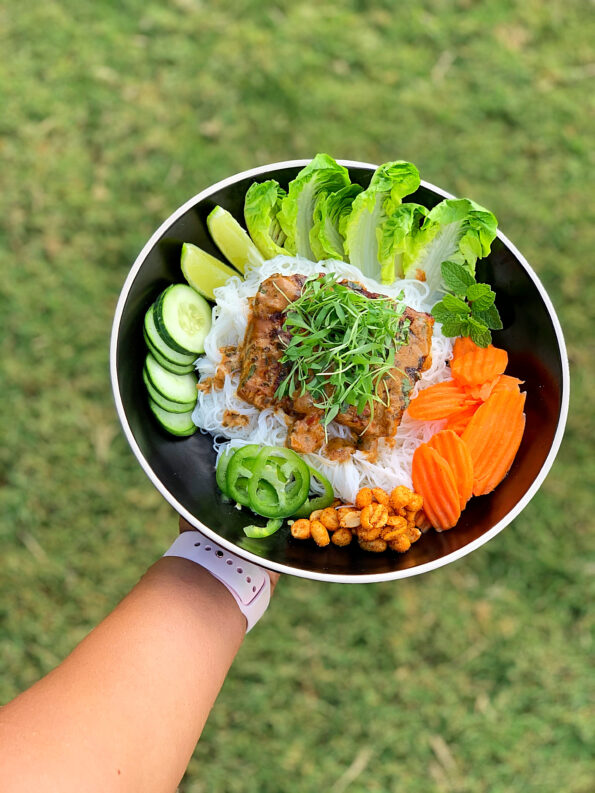 My favorite was on my Salmon Vermicelli Bowl. I am attaching the recipe here for this one.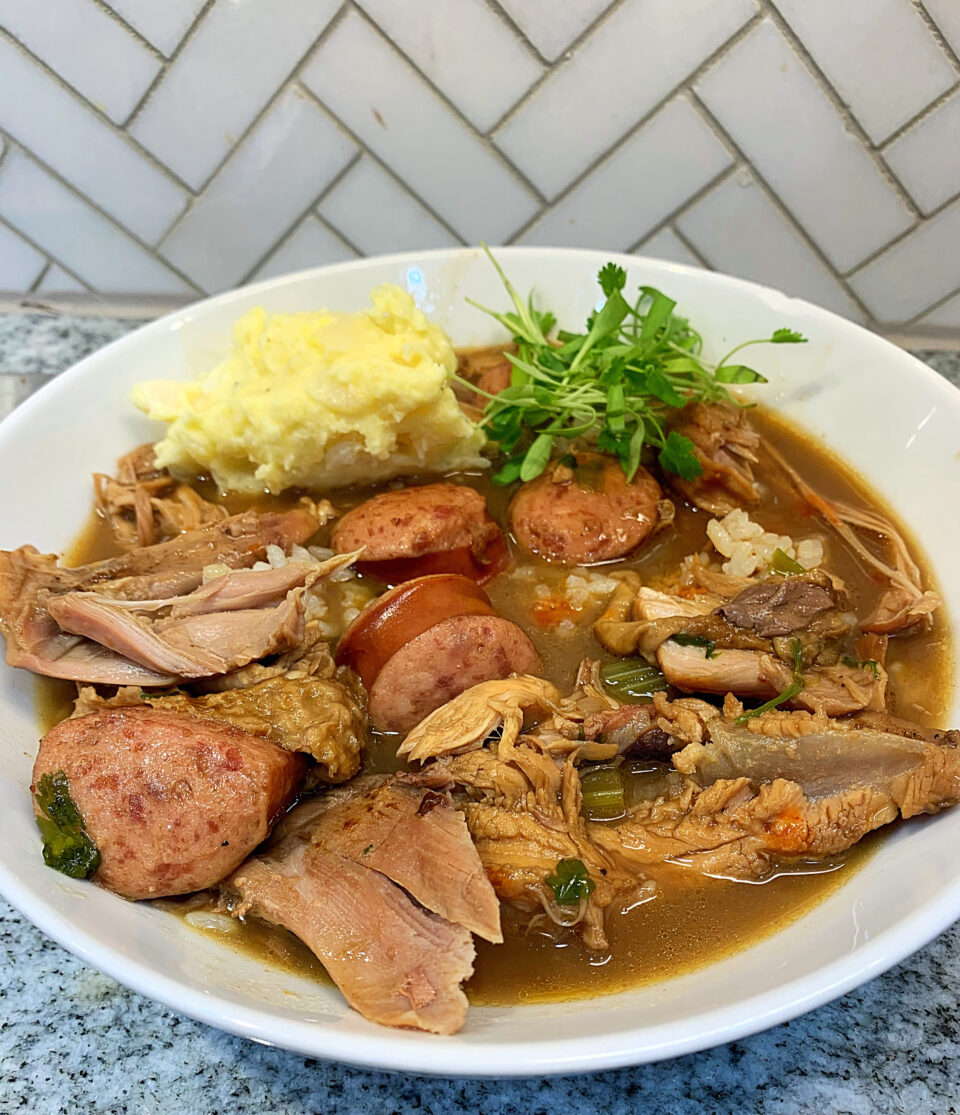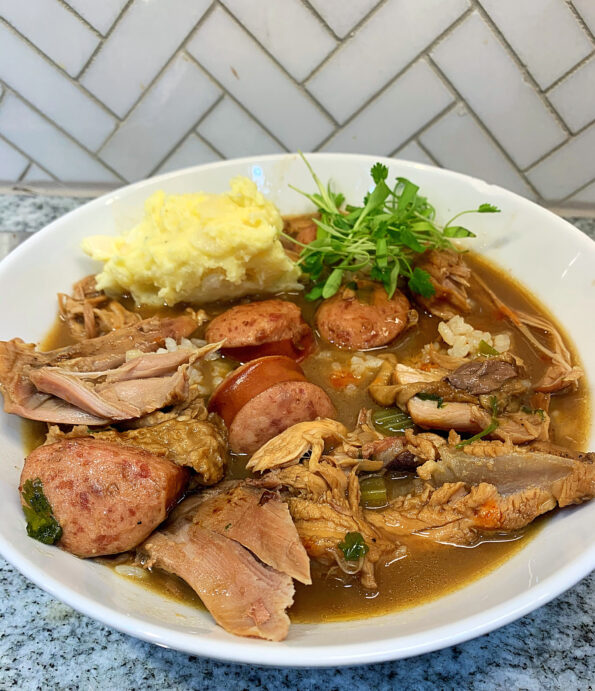 I also add some to my Gumbo. Add a punch of flavor.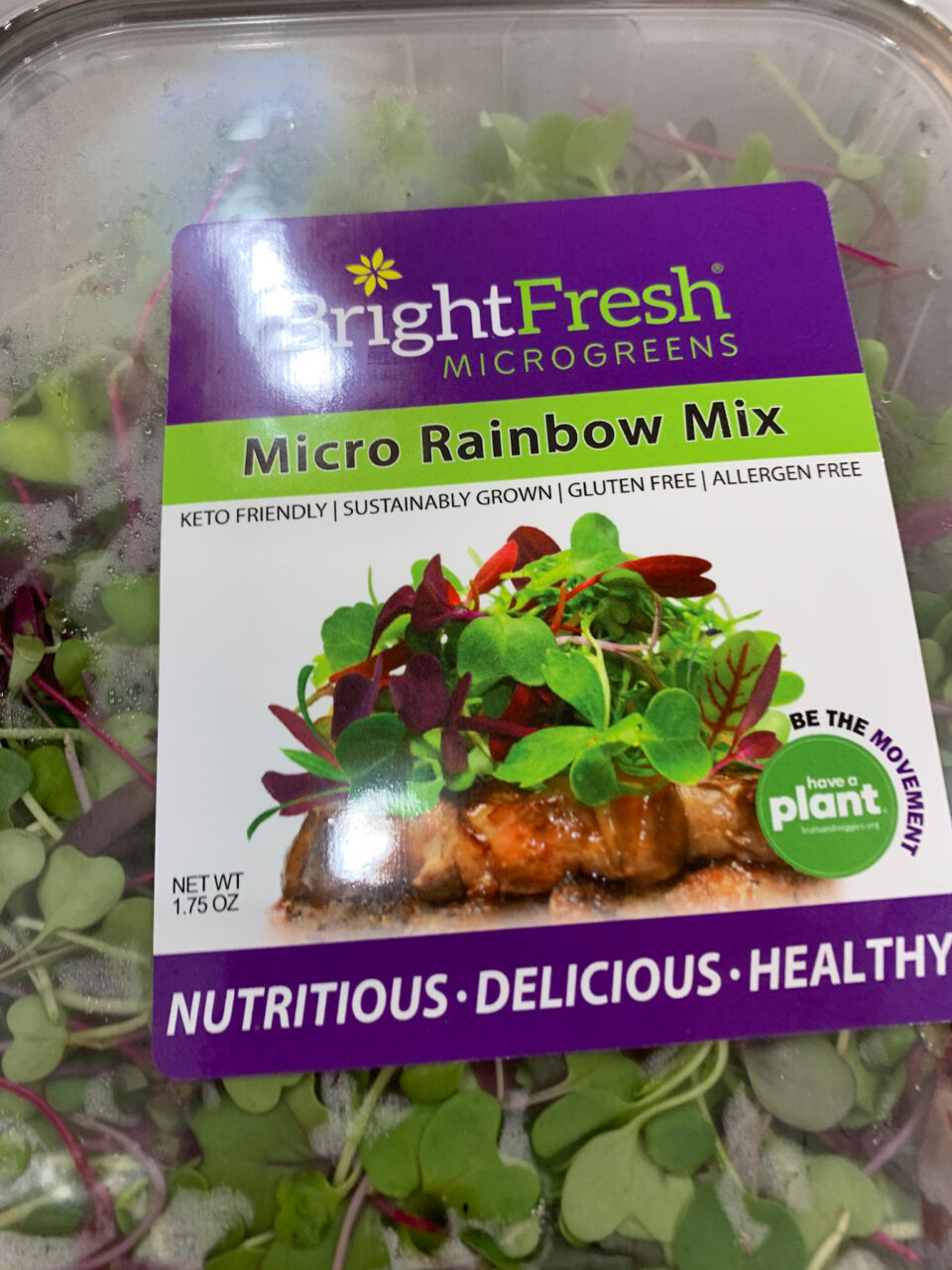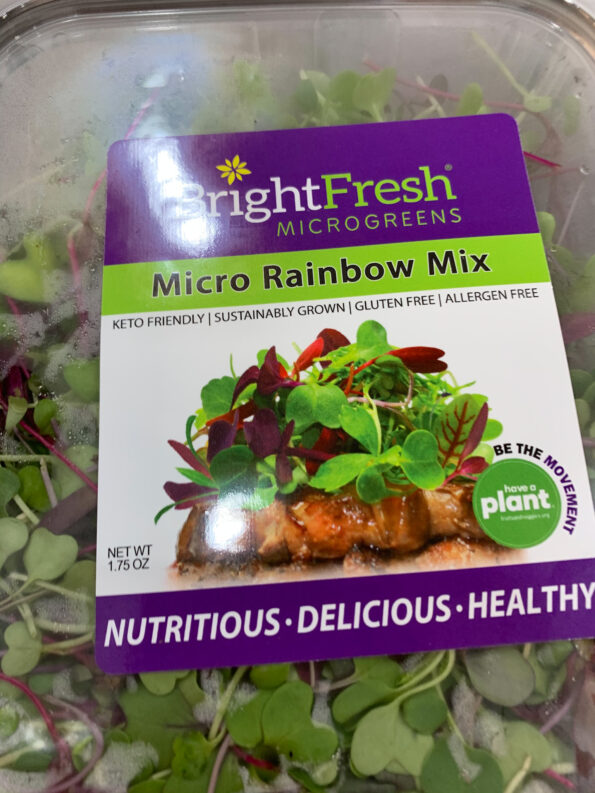 The Micro Rainbow mix was also very versatile. The mix was packed with flavor. A combination of herbs and greens, including Arugula, Kale, Broccoli and Raddish and much more. SO good!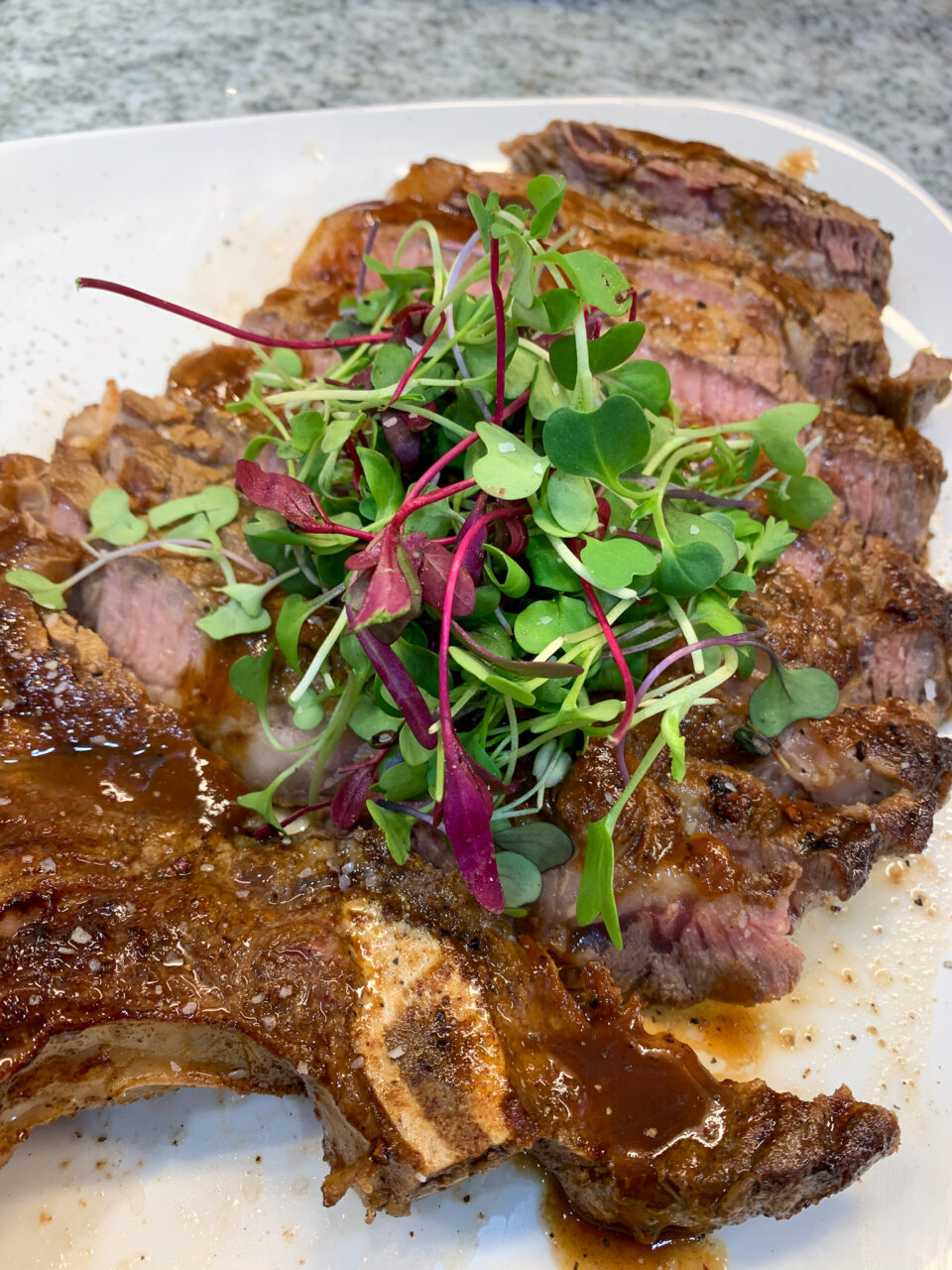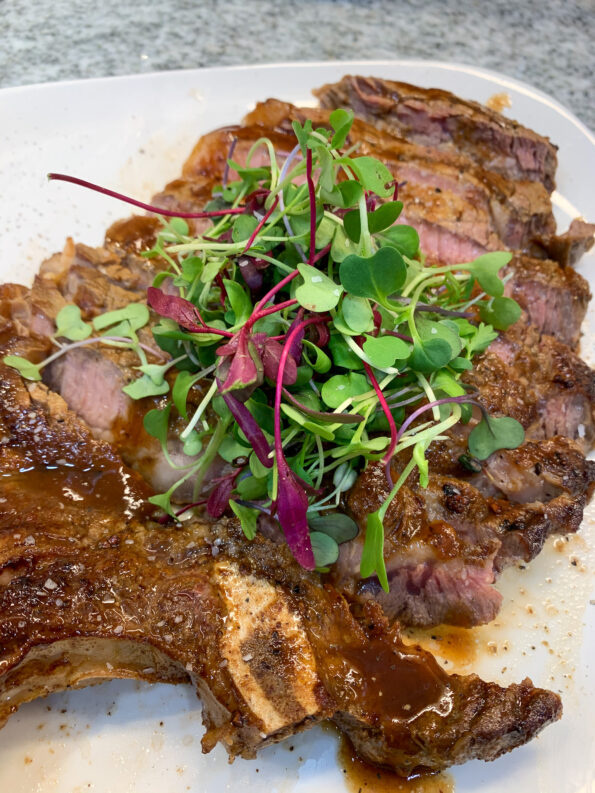 I loved it on a Ribeye Steak.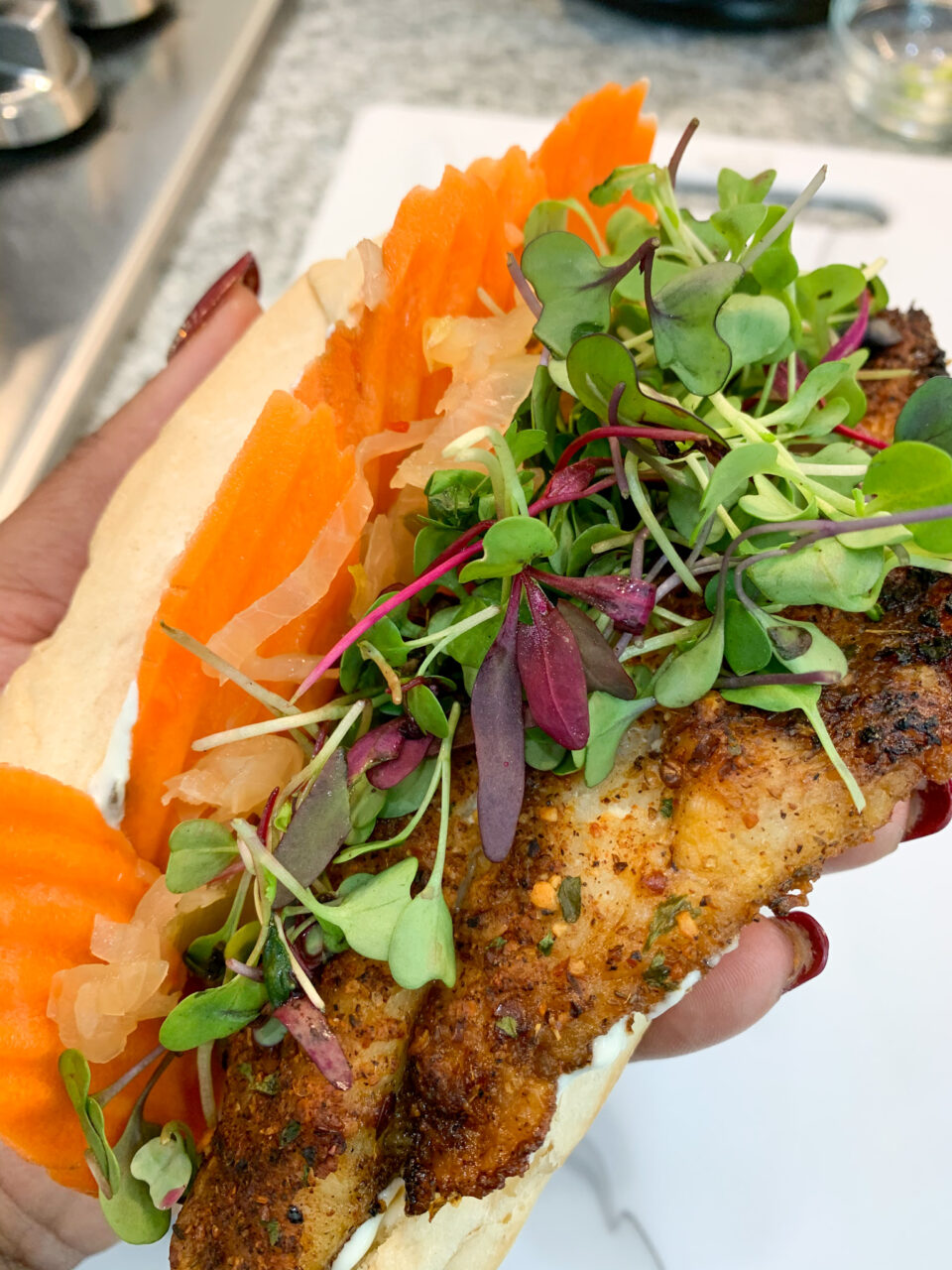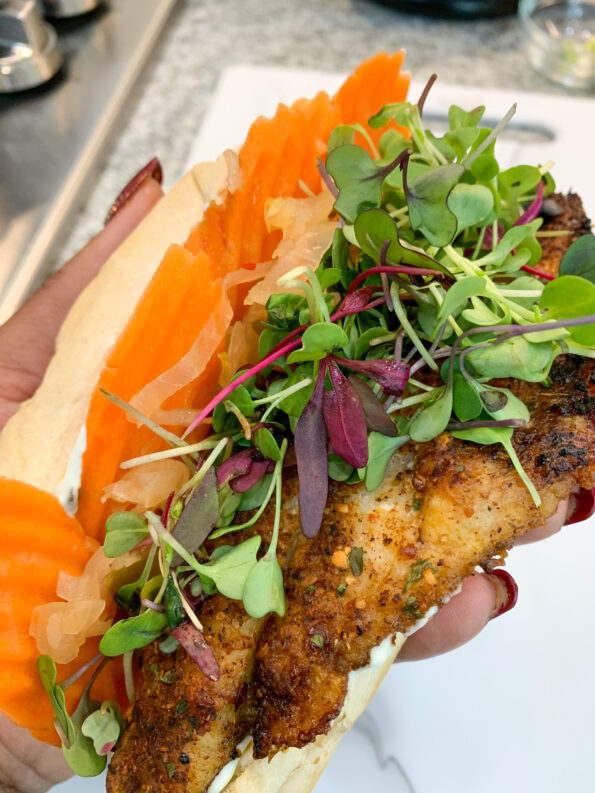 I also used the Rainbow Mix in my Blackened fish Sandwich.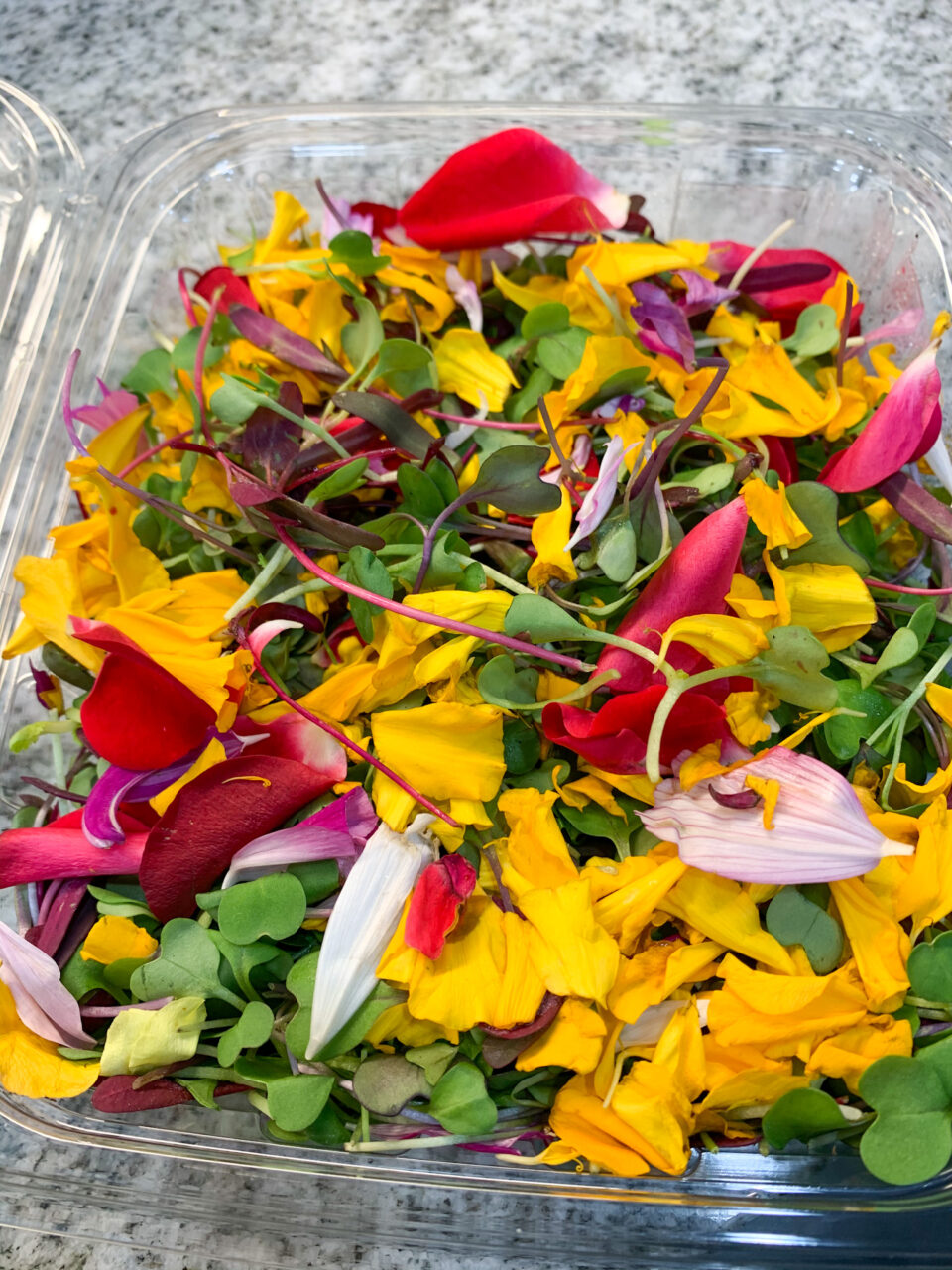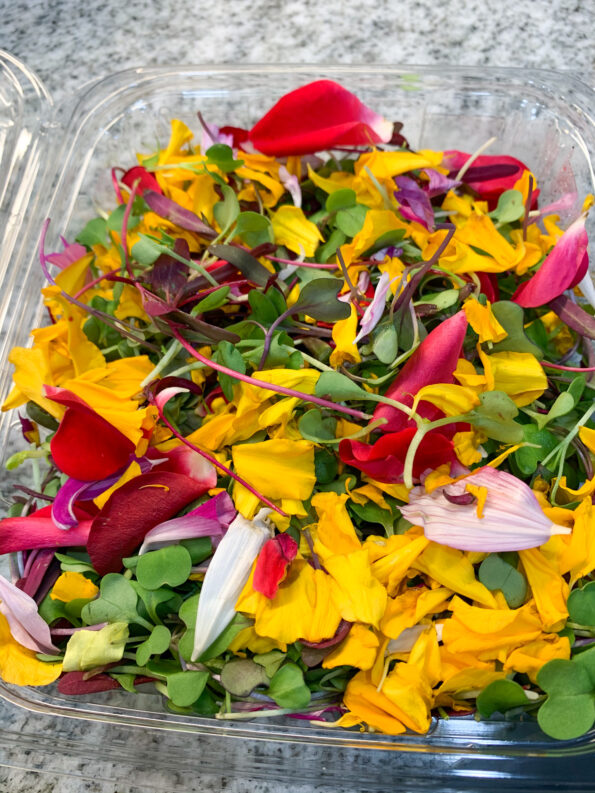 The Micro Chef's Blend was my absolute favorite. I felt like a Chef in my own restaurant with this beautiful blend.
The Micro Chef's Blend was colorful, bright and vibrant. Added to any dish and it will add a stunning element.
The Micro Chef's Blend is nutritious, delicious and healthy.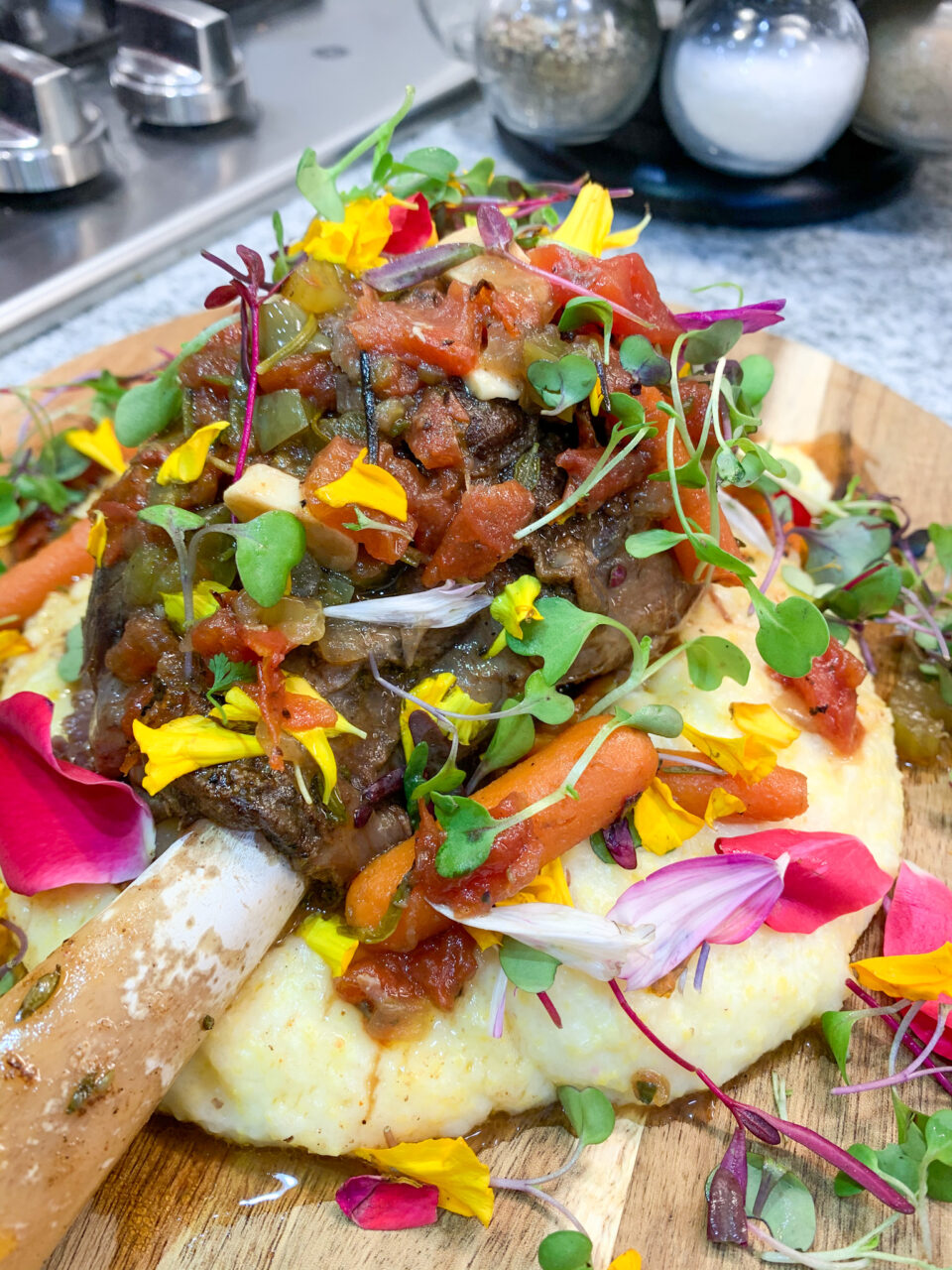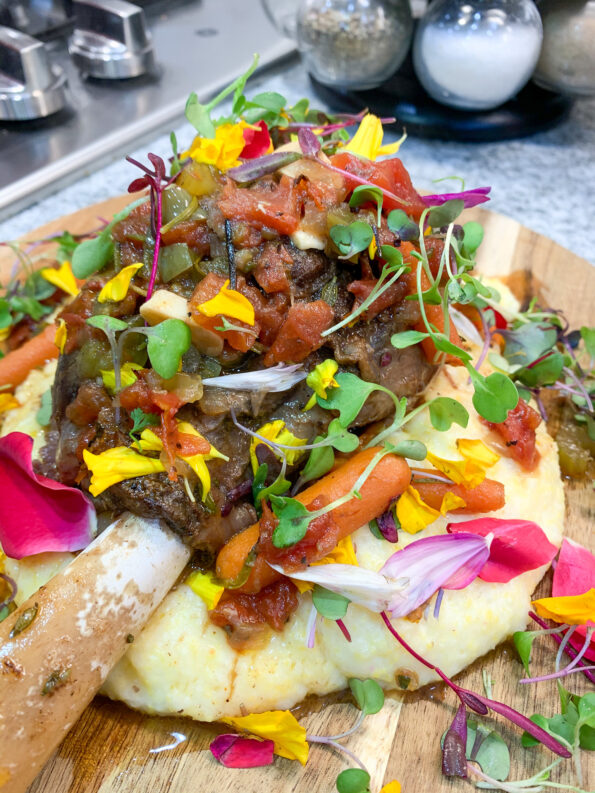 I used the Chef's Blend on my Polenta Board. This dish was Cheesy Polenta served on a board, topped with a Braised Lamb shank and veggies. Garnished with the Chef's Blend. Stunning.
If and when I write my own cookbook this dish will be in it. Definitely.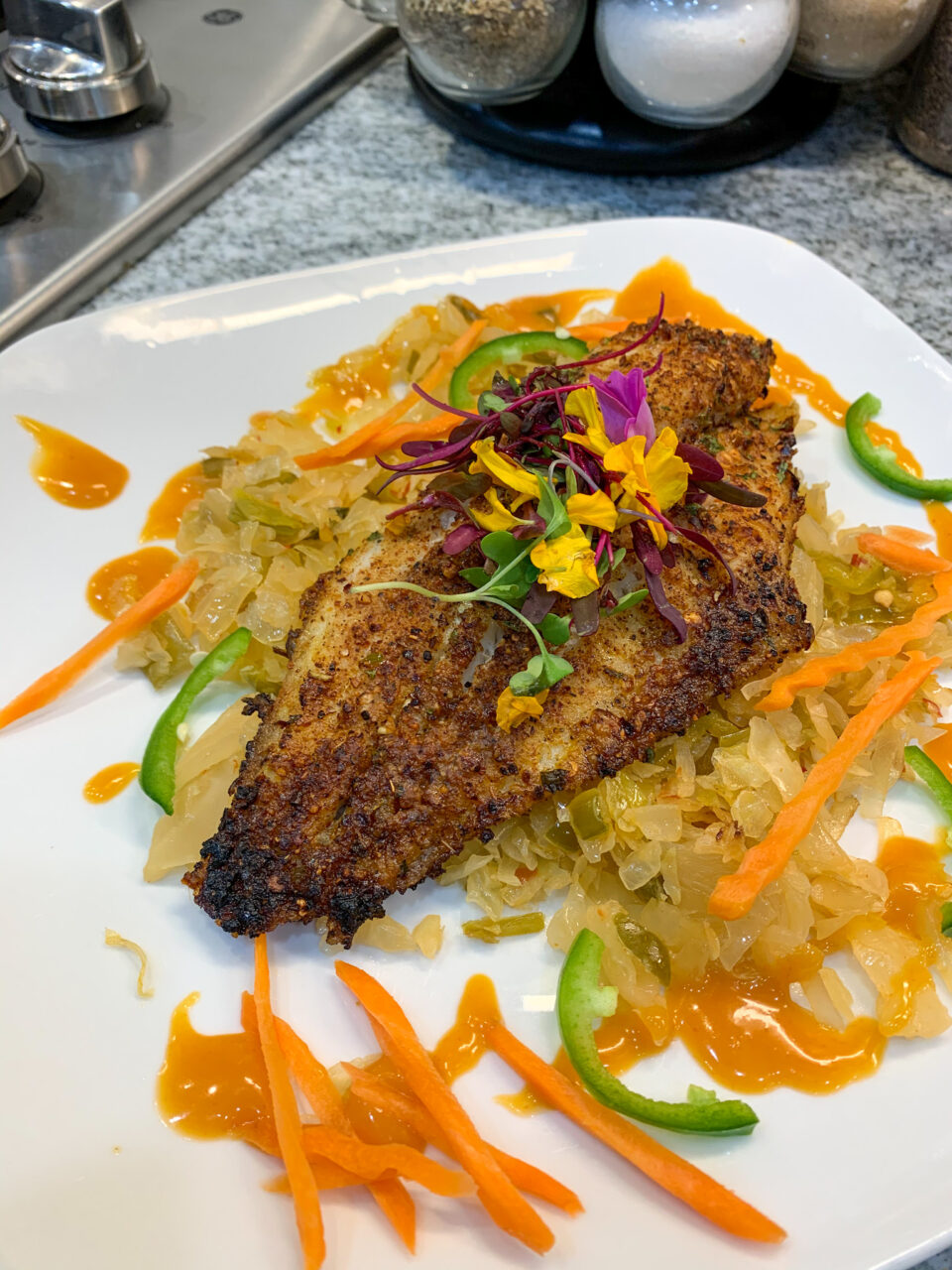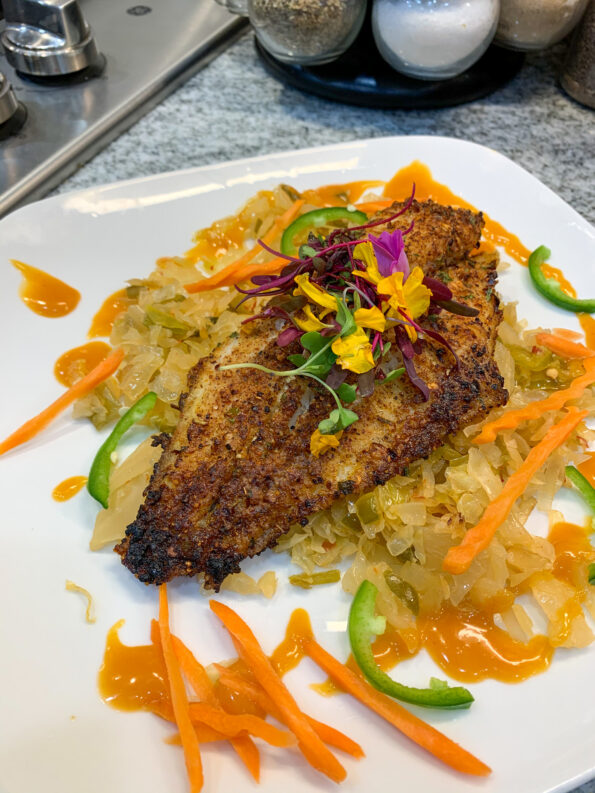 Overall I loved working with the Bright Fresh Micro Greens. All of the products were fresh. I was able to use the Micros on a variety of dishes. The micros lasted for weeks in the fridge. Which is also a plus. I also love that the products were stackable and didn't take up a lot of room in my refrigerator.
All of the Micro Greens are keto friendly, sustainably grown, gluten free and allergen free.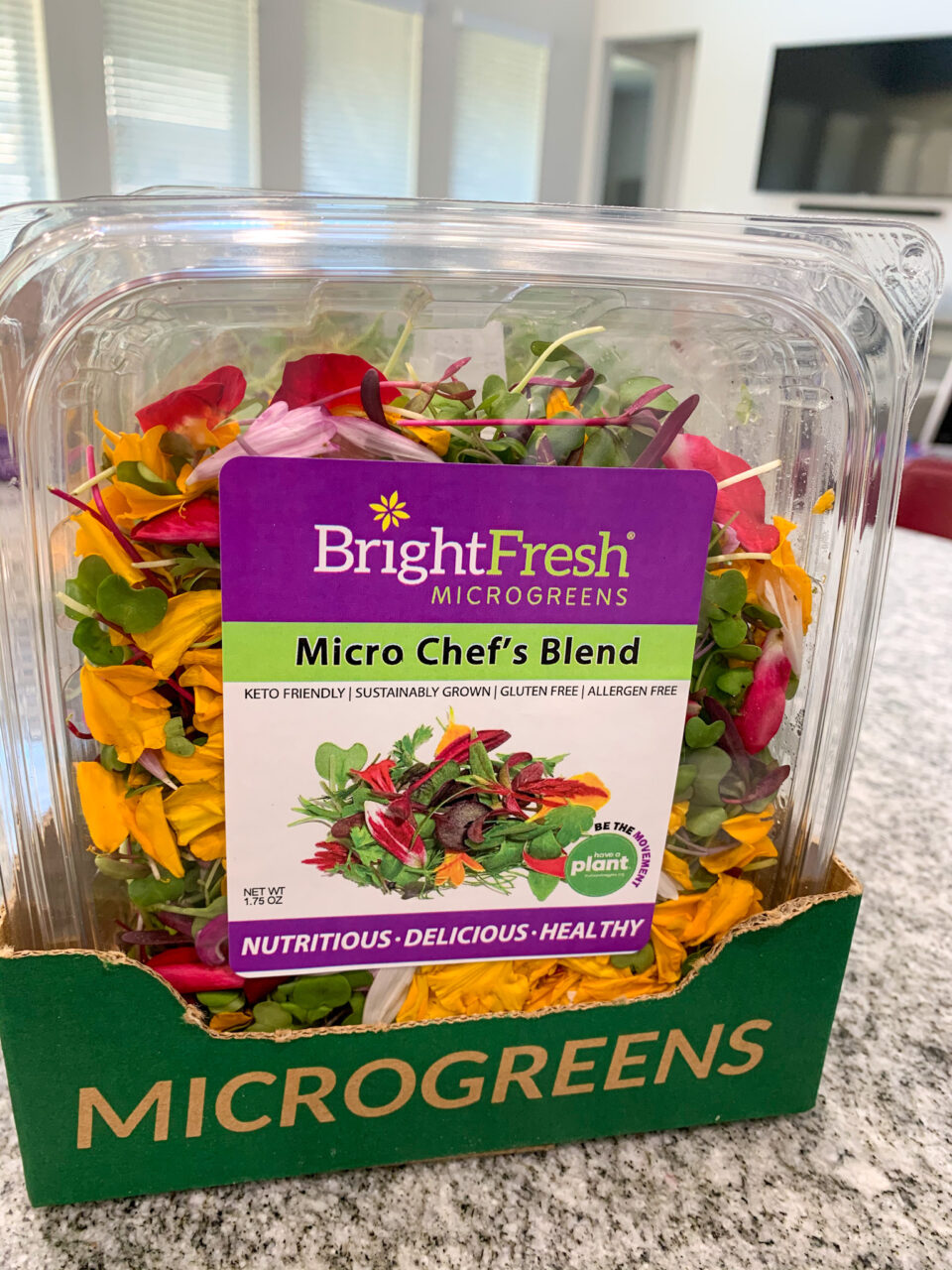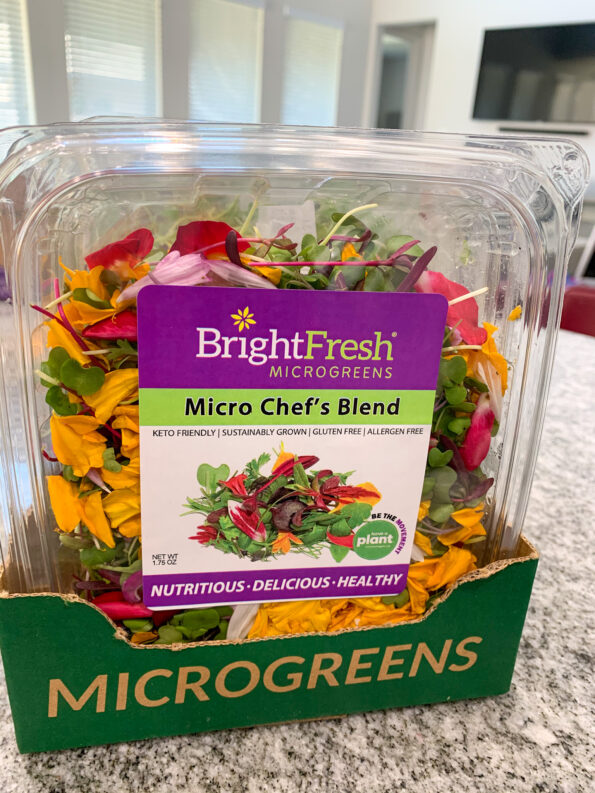 Here is a link to Bright's Fresh Micro Greens website. Unfortunately, the Micro Greens aren't sold on the website but there is a location tab for you to find a store that carries the Micro Greens.