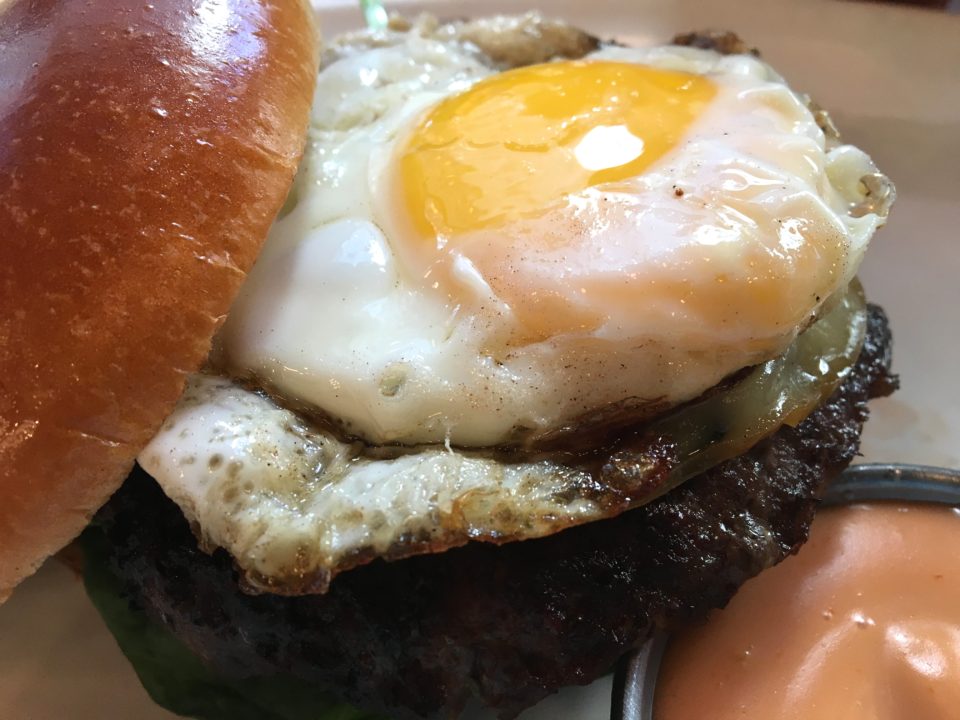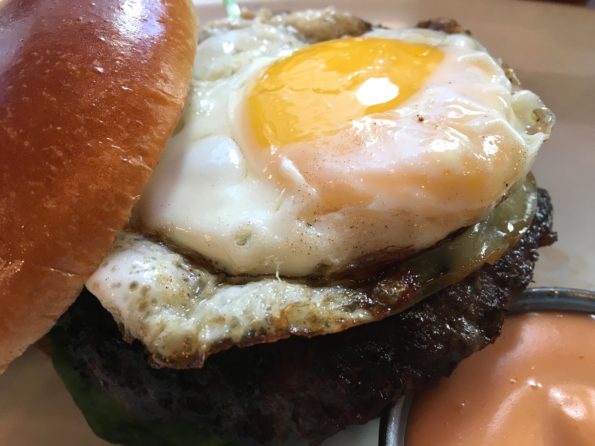 Football season is upon us. Burgers and hot dogs are one of the most eaten food items during football season. Condiments and toppings are a must when you are serving burgers and hot dogs.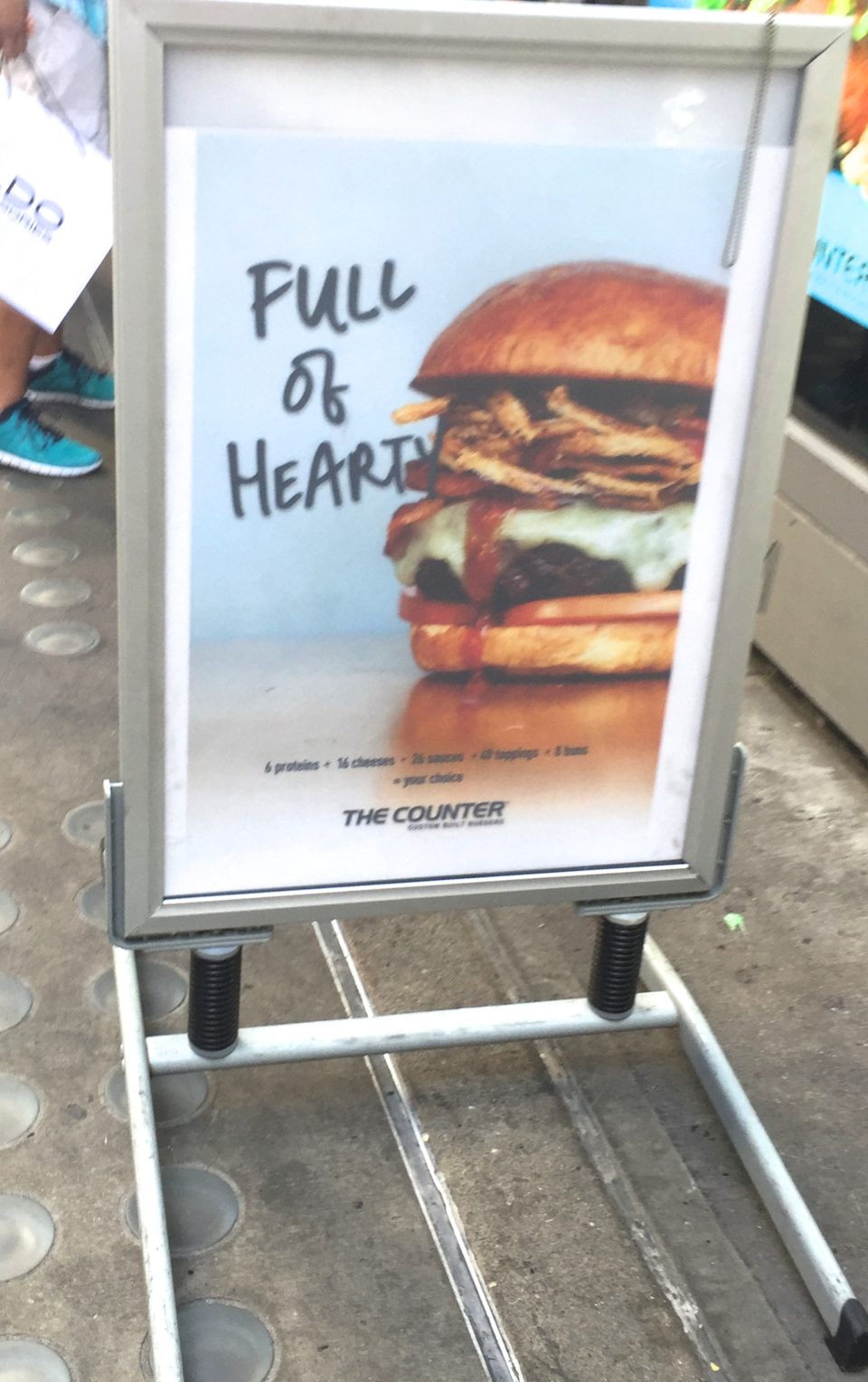 My favorite condiments and toppings for my burgers and hot dogs are mayo, spicy mustard, jalapeños, grilled onions with lettuce and tomatoes. Yum! Yum! I am getting hungry just thinking about it.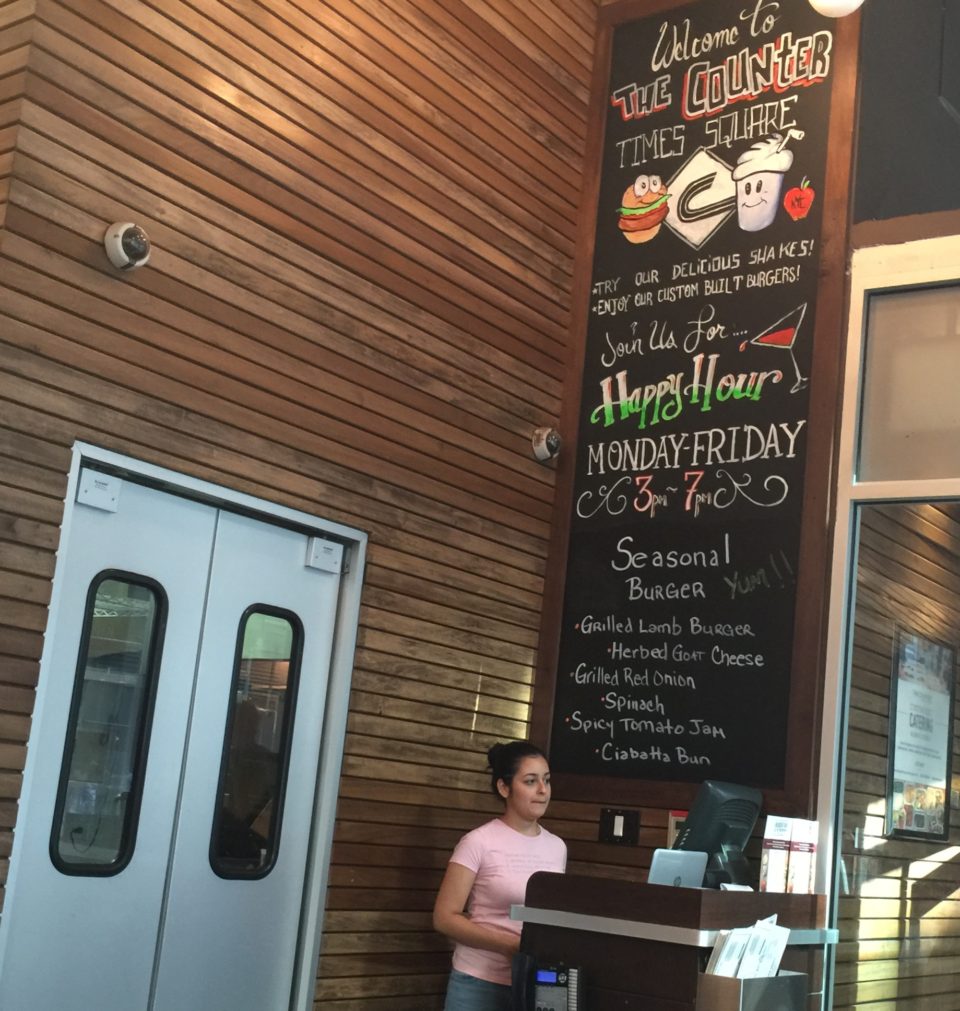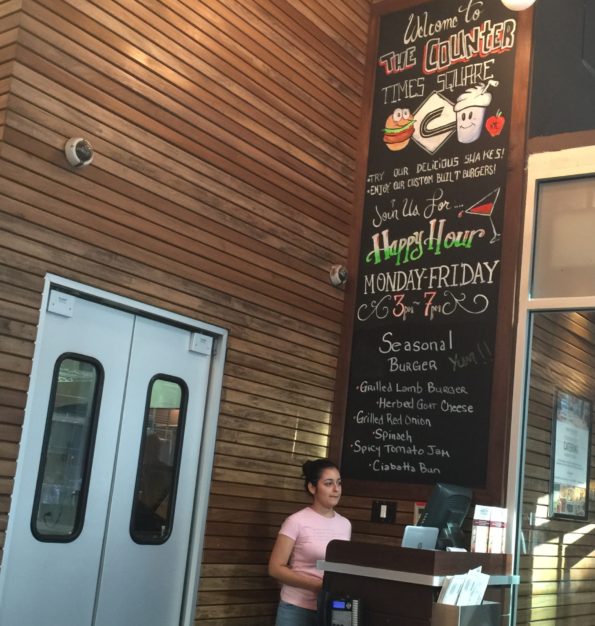 Recently during our visit to NYC, we dined at a place called The Counter. The Counter is a restaurant that offers custom built burgers. You can have your burger anyway you want. No matter what topping you desire, I am almost positive they have it.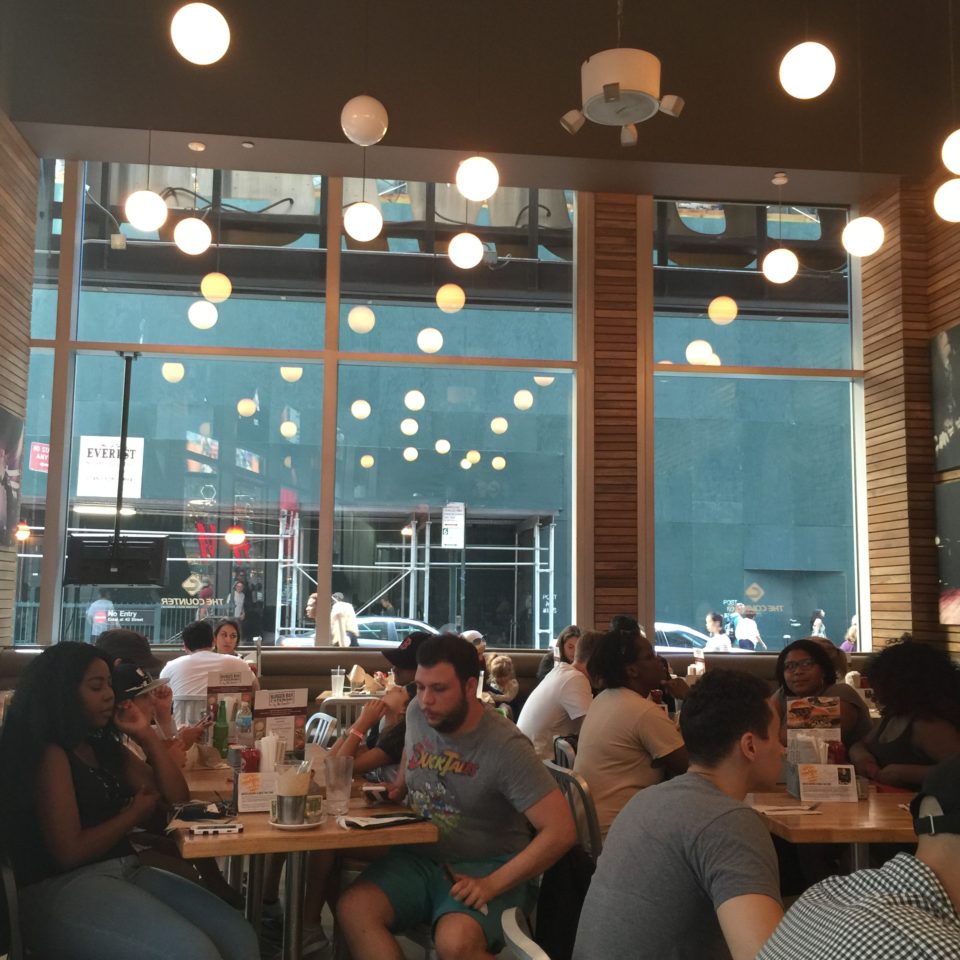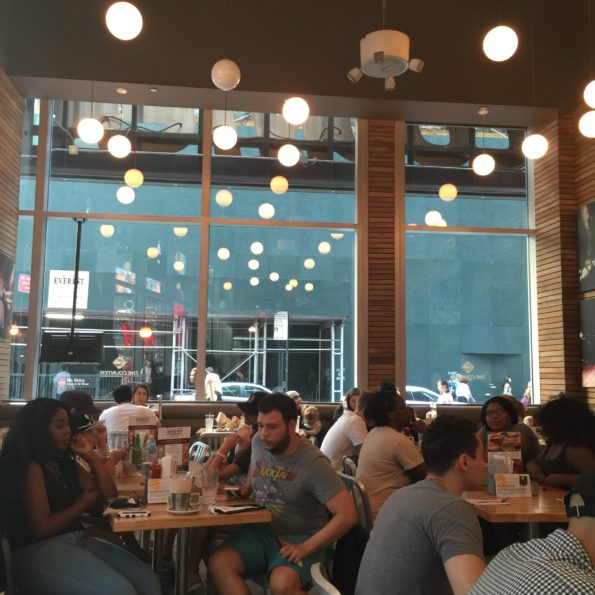 The Counter offers more than just your traditional ground beef patties. Even the protein is optional. Such a wonderful concept.
Offering everything from Chicken Patties, Crab Patties, Lamb burgers, Steak the list goes on and on. Don't like meat, well there is something for you. A vegan patty is also available, as well as salads.
The Counter has a variety of buns to choose from as well. Options include Brioche, Multi-grain, English Muffin or Ciabatta just to name a few. Don't want the carbs, don't fret, there is the option for mixed greens, lettuce blend, baby spinach or kale. Not a bad deal if I must say myself.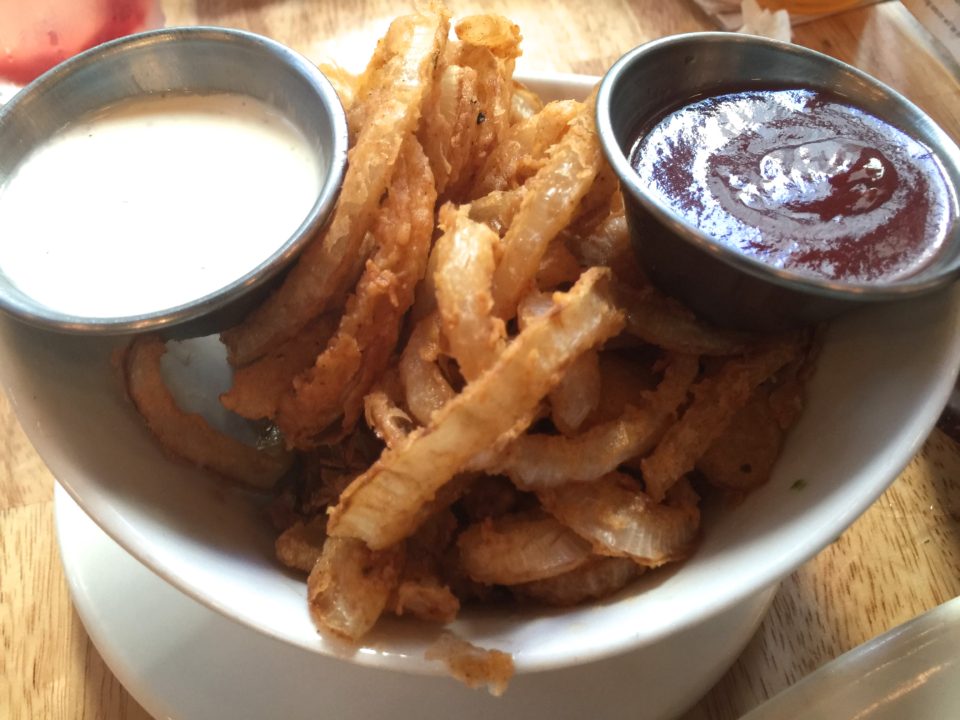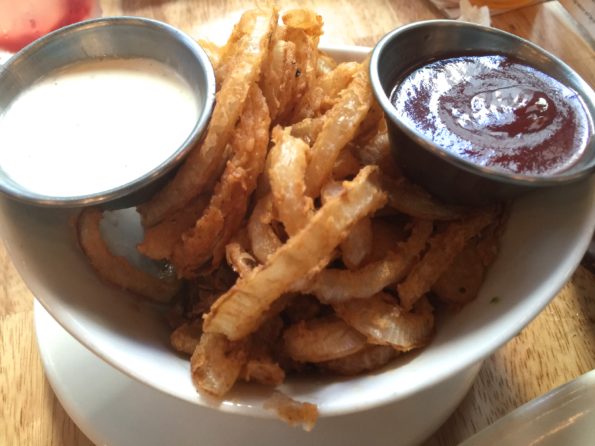 For our starter, we ordered the Fried onion strings with hickory bbq and buttermilk ranch dipping sauce. The onion rings came out after our burgers arrived to the table. The fried onion rings were fried nicely and both of the dipping sauces were delicious with the rings.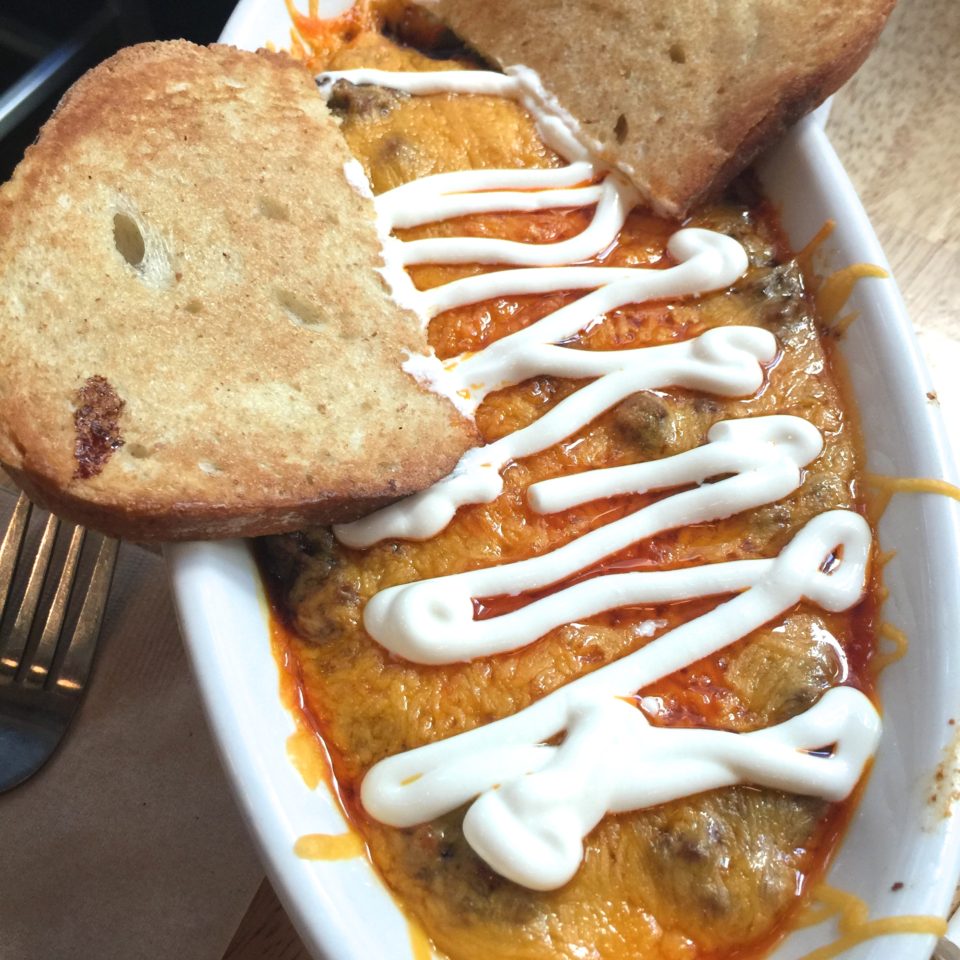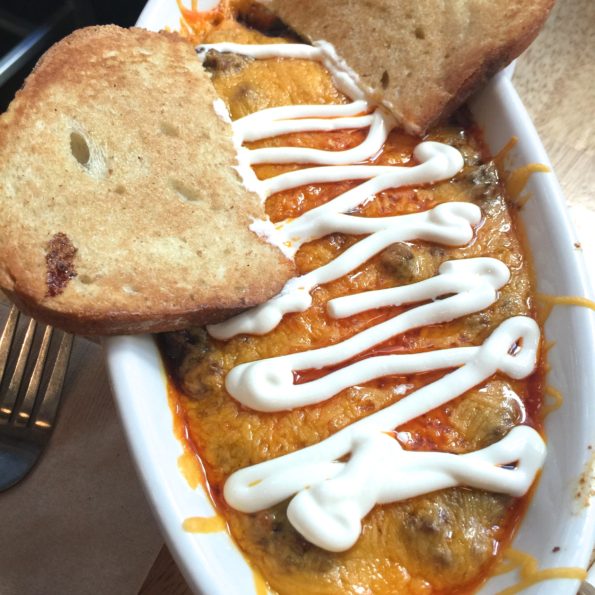 Baby girl ordered the All Natural Beef Chili. The Chili was made with all natural beef, topped with tillamook cheddar, red onion and sour cream.
The chili was actually a starter, but she wanted the dish as her meal. The Chili was cheesy and well-seasoned. The dish was garnished with sour cream. Served with toasted bread.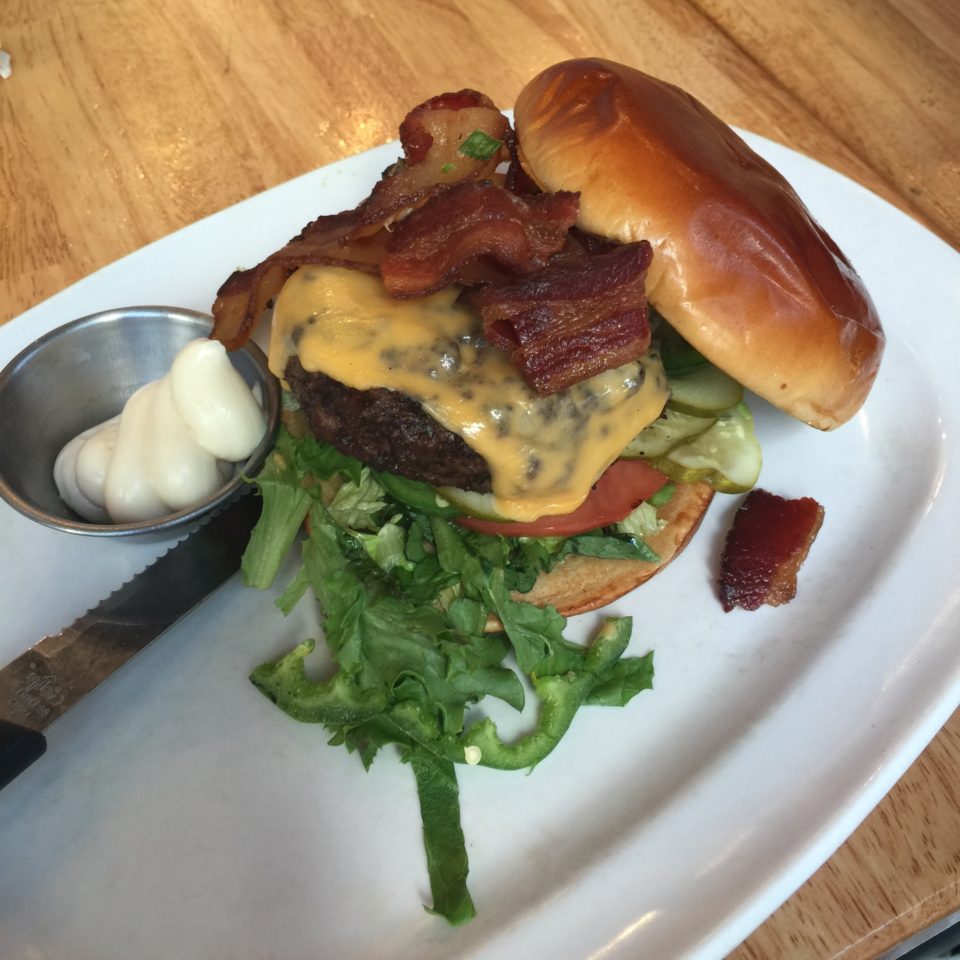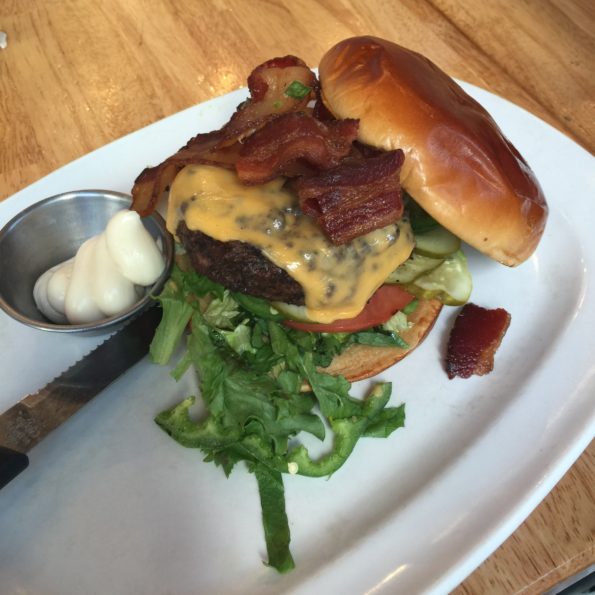 My step daughter ordered a burger but she built it herself. The burger was an all natural beef patty with mayo, lettuce, tomatoes, bacon, jalapeños and pickles. The mayo was served on the side. A really good burger according to my step daughter.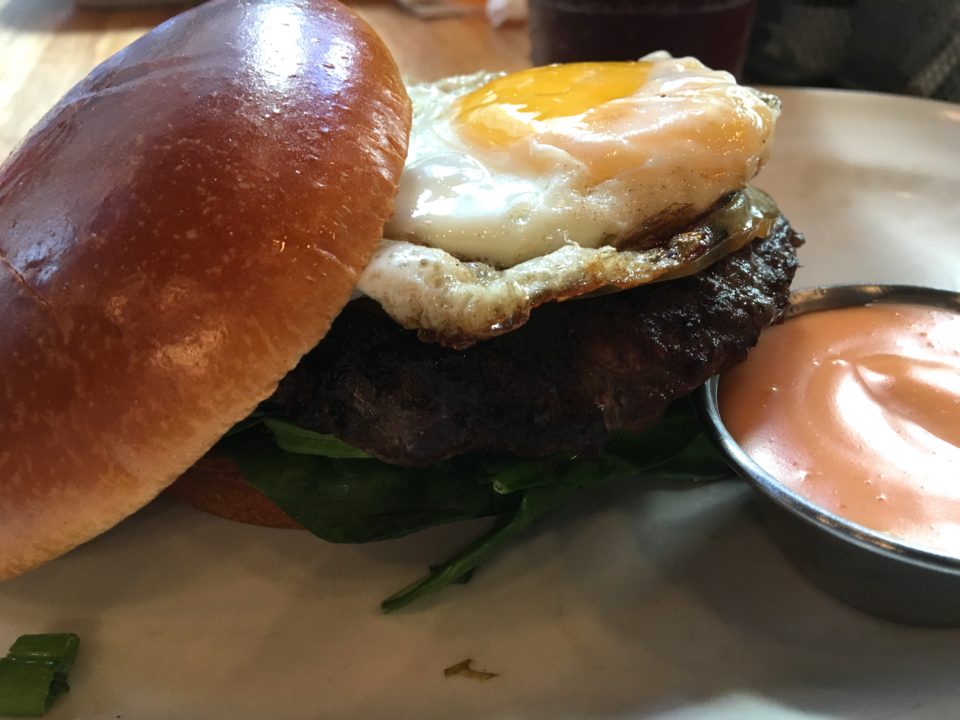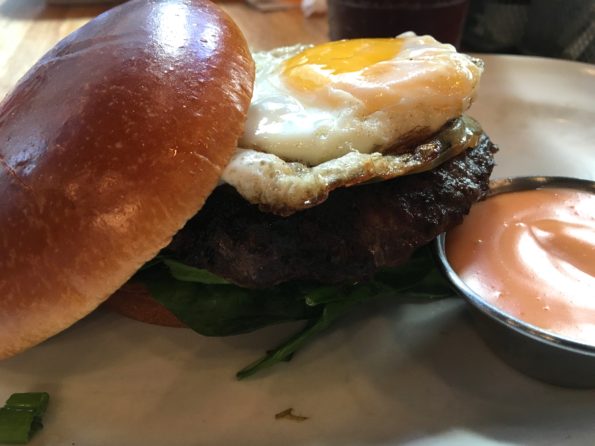 The hubby ordered the Bison Burger. The Bison la Gouda. The Bison burger was an organic patty with smoked gouda cheese, bacon onion marmalade, sunny side egg, baby spinach, scallions, housemade thousand island on a brioche bun.
A delicious burger, with the perfect toppings to compliment the bison. Beautifully prepared, not dry or tough. Seasoned nicely as well. A superb burger.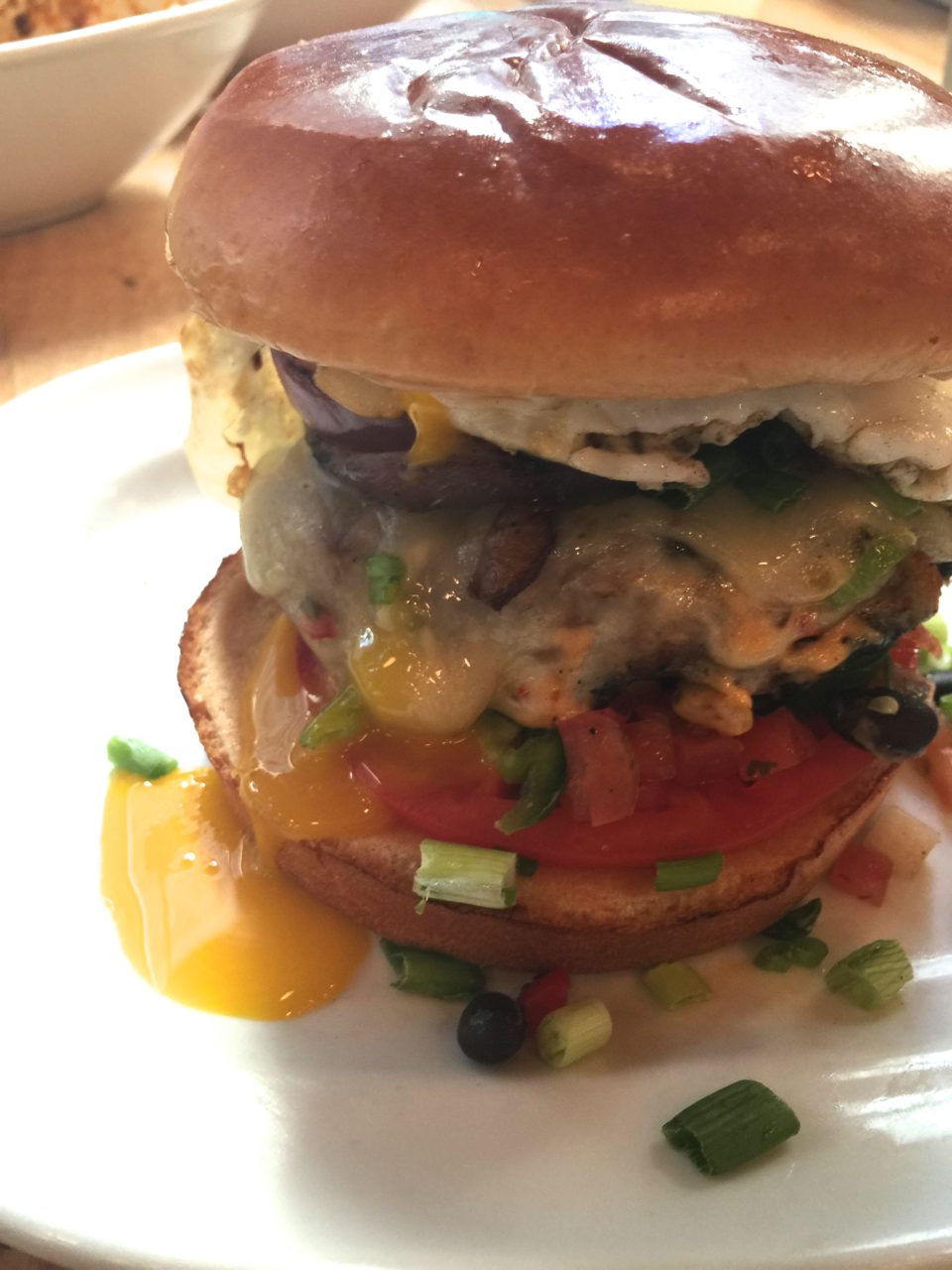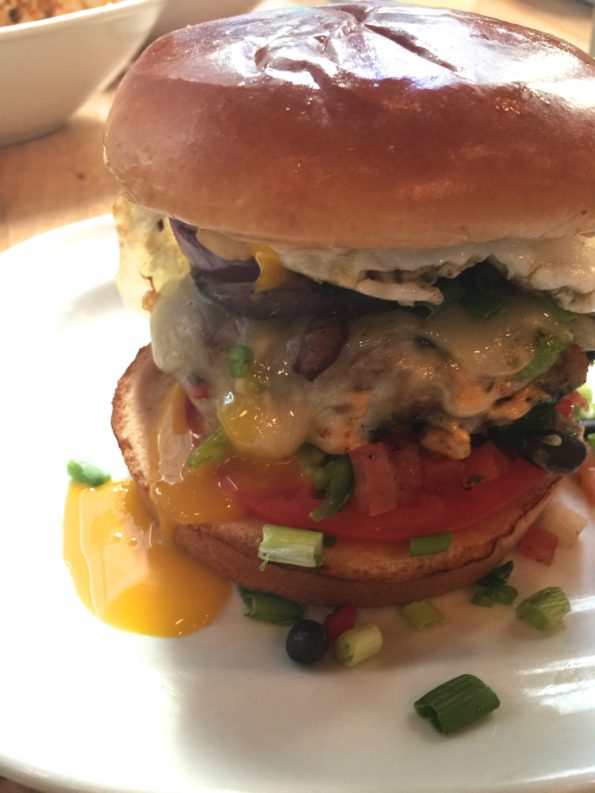 I decided to build a burger. I went with a healthier version, a turkey burger with Chipotle Aioli , roasted corn , black bean salsa,  lettuce, tomatoes, green onions, grilled onions and a sunny side egg. OMG!! So good. I ordered my burger with sweet potato fries. The fries were just average. Nothing special about the fries. The fries would have been good if served with a dipping sauce or topped with a seasoning.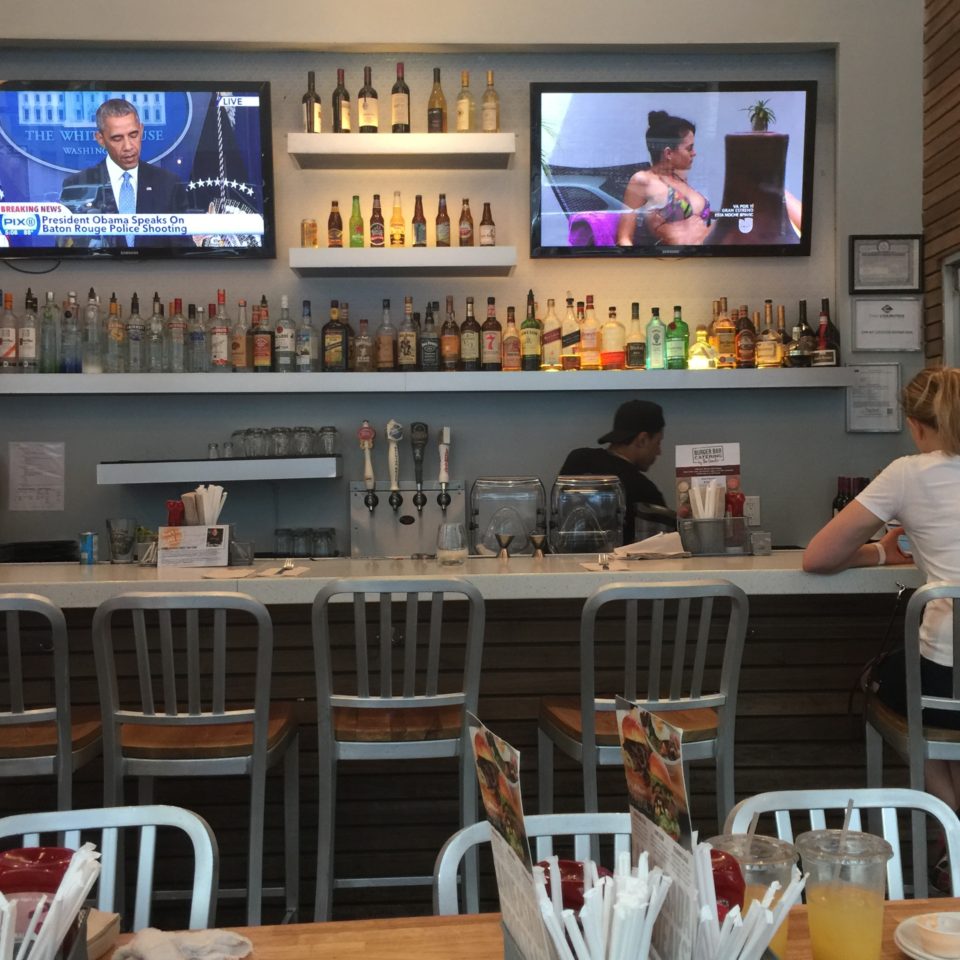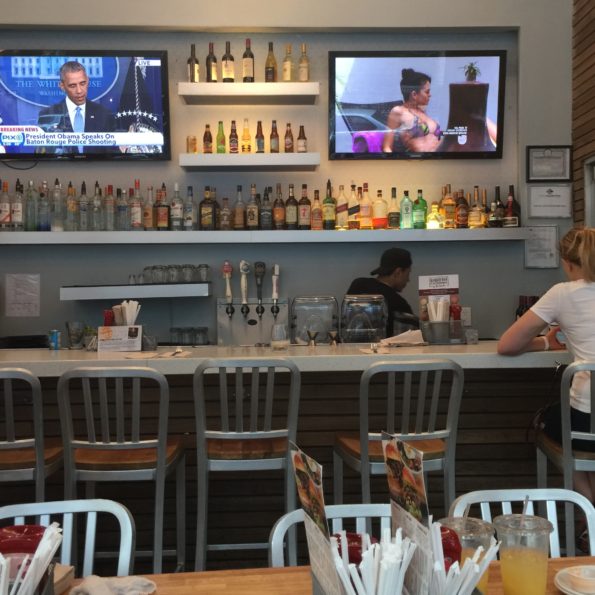 A few complaints, the restaurant was out of a lot of items the deviled eggs were sold out. We also wanted to order the Holy Crab, but they were out. In addition, the restaurant completely ran out of lemonade.
It's OK to run out of one item, but to be completely out of that many items was a little strange.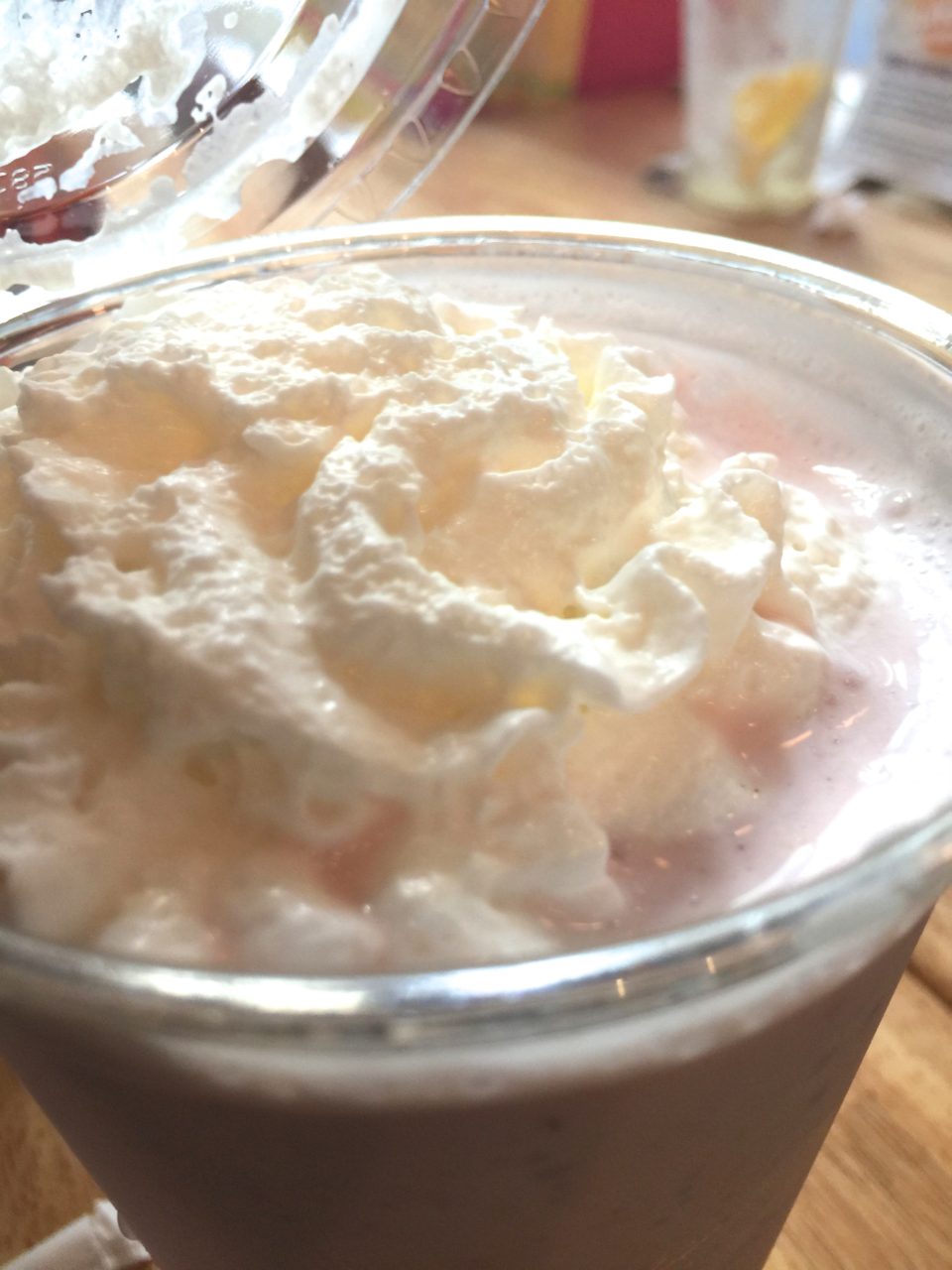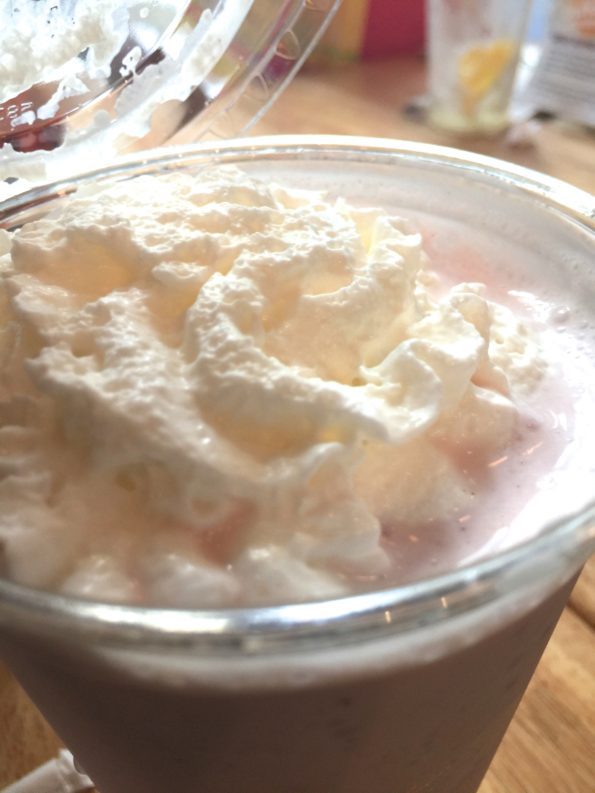 We finished our burgers off with a milkshake. We ordered the Classic Strawberry Milk Shake. The shake was creamy and thick just like I like my shakes. With whipped cream on top. A nice finish to a good dinner.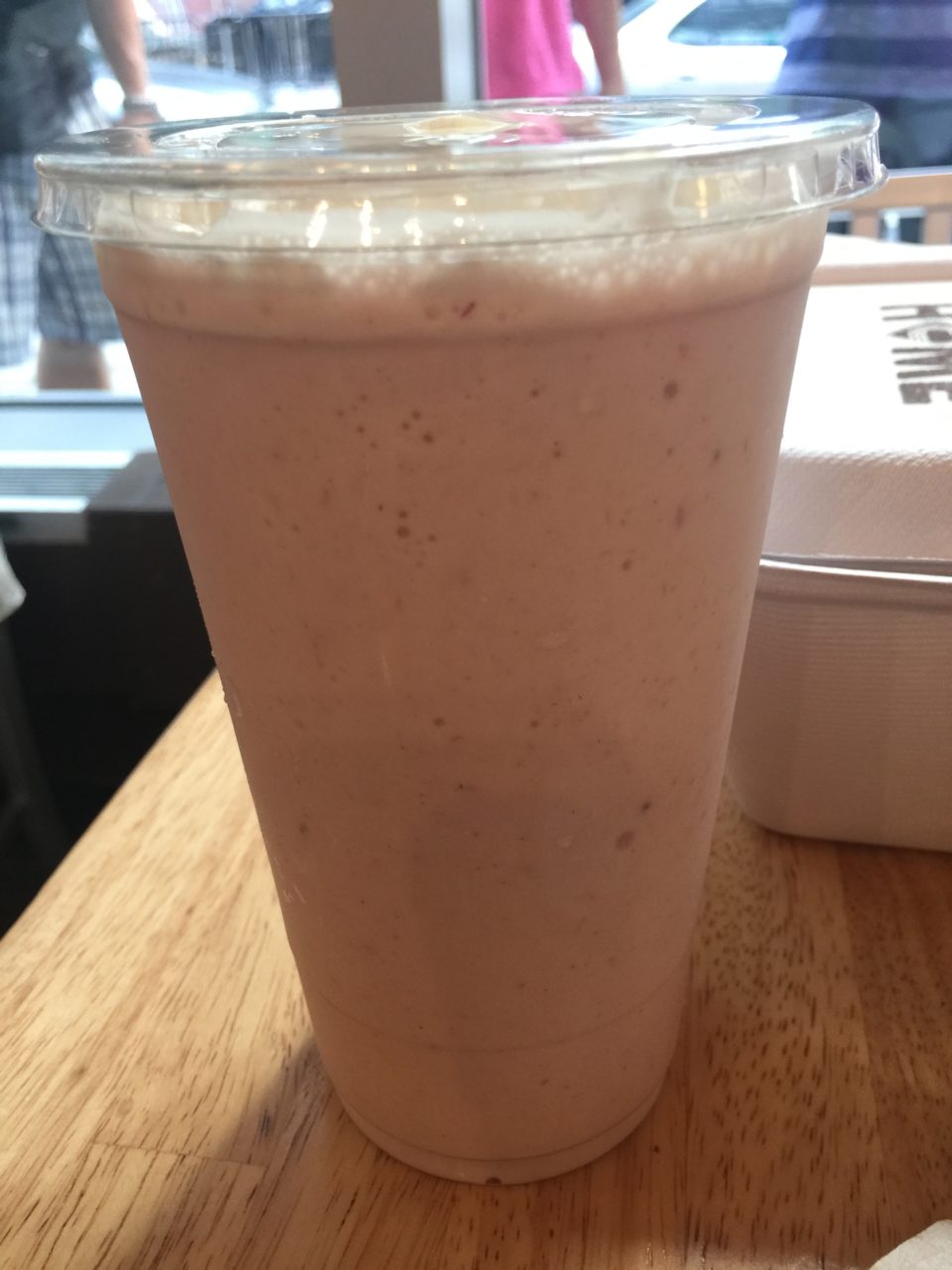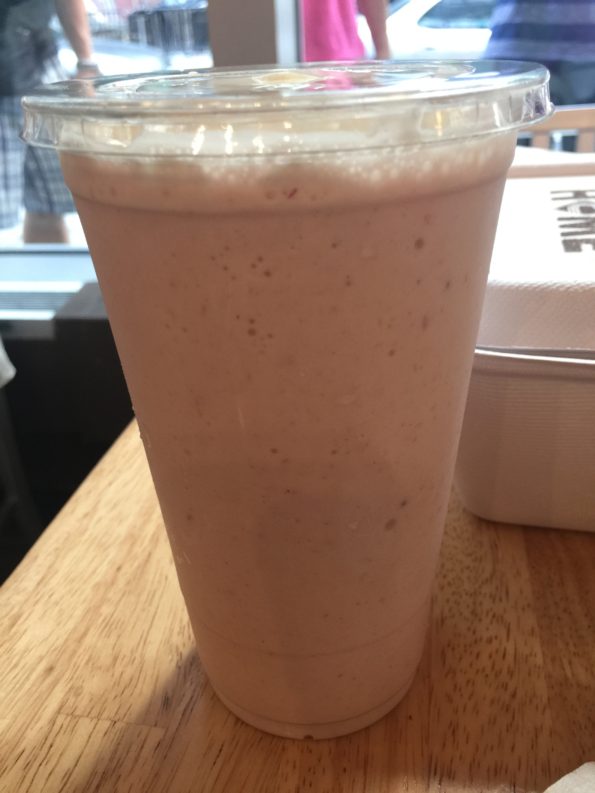 Overall we really enjoyed our time at The Counter. The food was really good. The service was excellent. Our waitress was really good and attentive.
The concept of The Counter is really cool. A wonderful idea and a great way to accommodate the needs of every customer.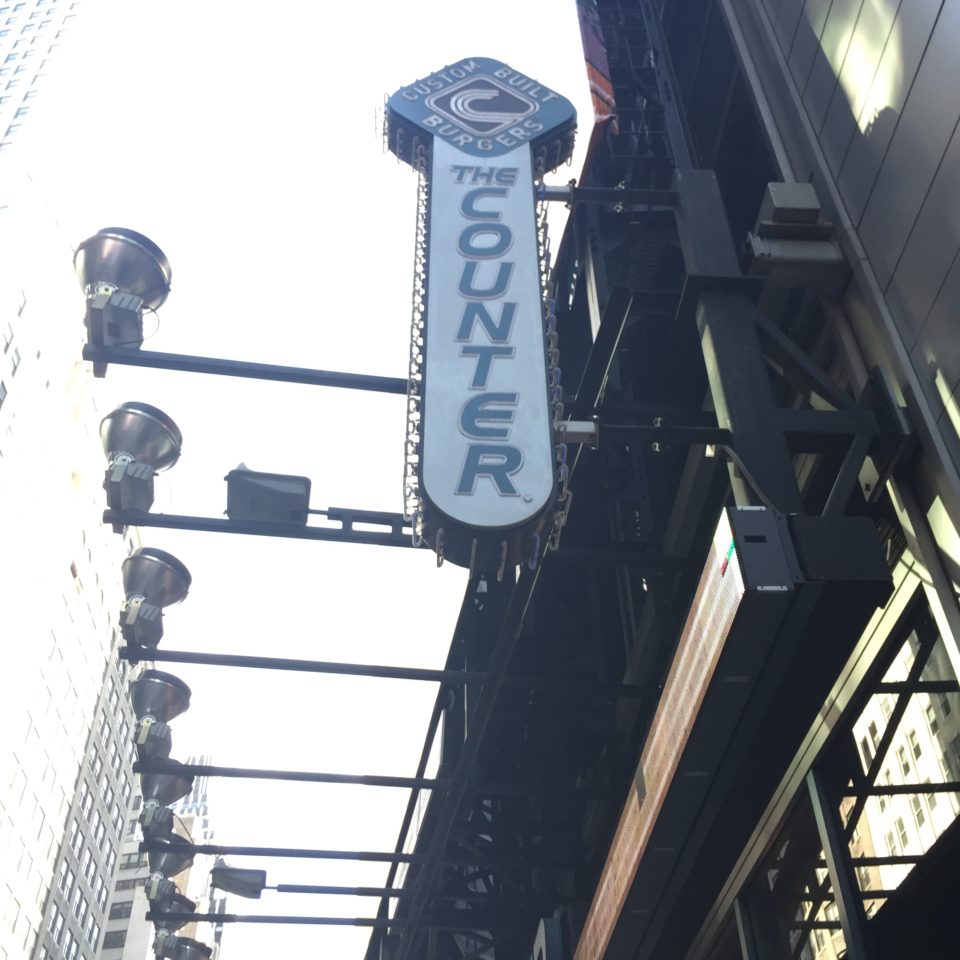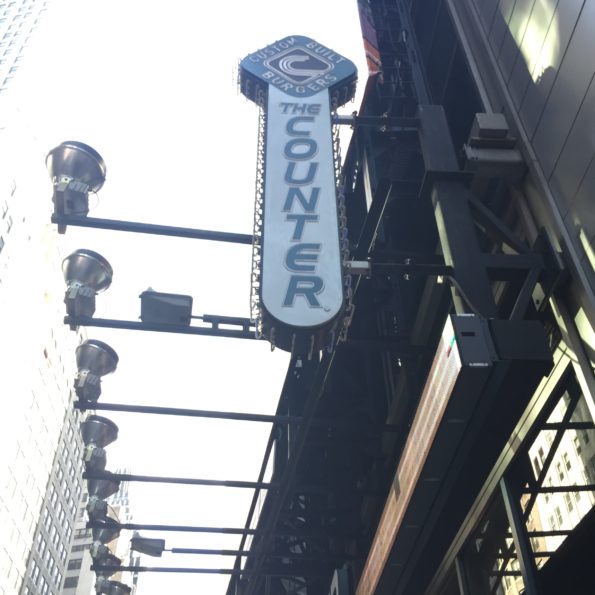 The Counter is located at 7 Times Square (41st & Broadway), New York, NY. The Hours of Operation are Sunday – Wednesday 11:00 am – 11:00 pm, Thursday 11:00 am – 12:00 pm and Friday – Saturday 11:00 am – 1:00 am.
[bloglovin_button]