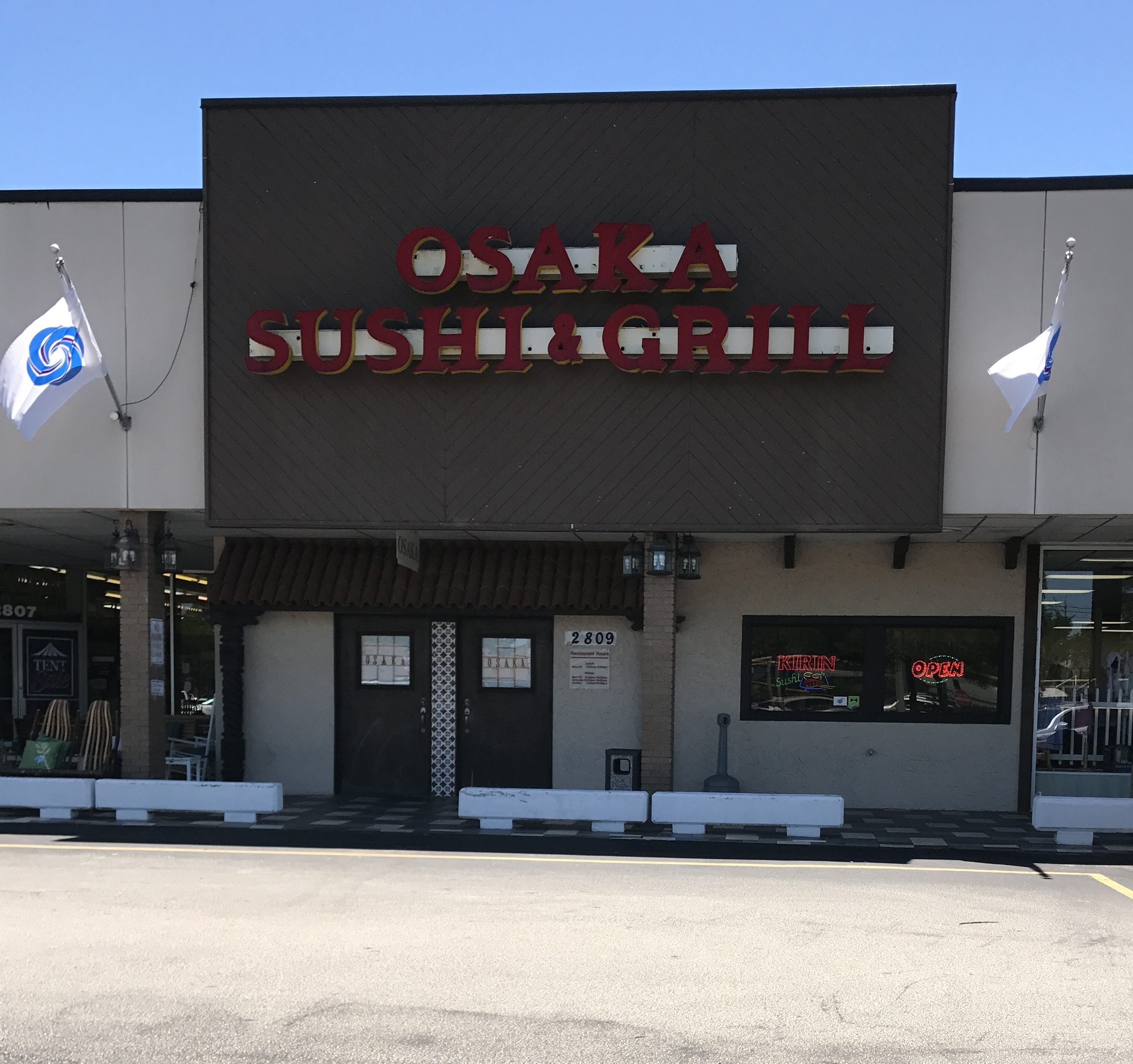 Osaka Sushi & Grill is a little Sushi-Japanese-Korean-Vietnamese family owned restaurant that is located in Lafayette, LA. Serving fresh sushi, hibachi, and their Authentic Korean cuisine has recently become very popular. Osaka has been in business for 15 years.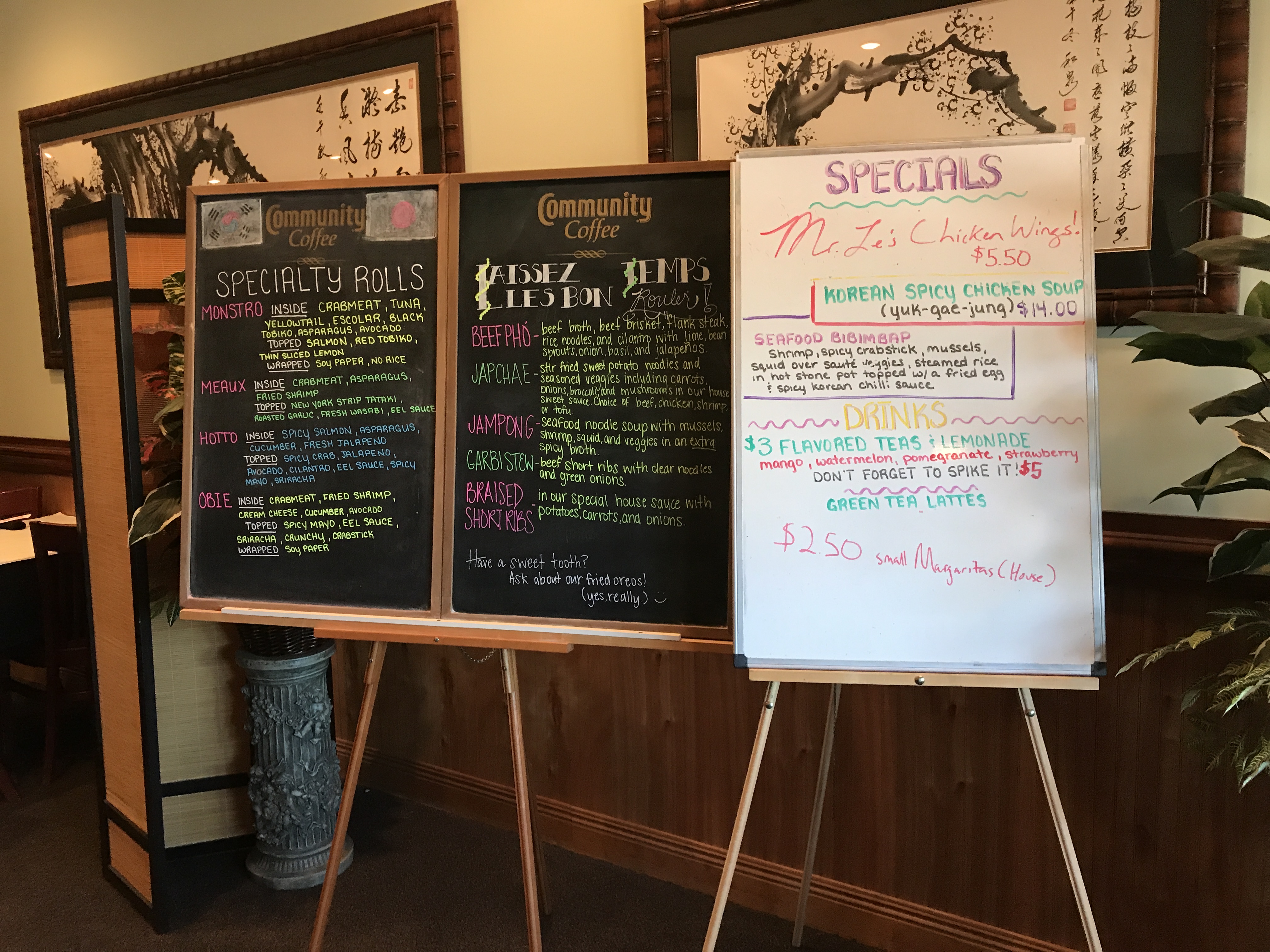 My husband and I had the opportunity to dine at Osaka Sushi & Grill. Though I am from the area, I have never been to Osaka.  What caught my eye about Osaka is when I found a sweet young lady on Instagram who was posting beautiful sushi donuts.
Sushi donuts have become extremely popular.  A foodie craze that is not your traditional sushi roll.  I have been seeing the sushi donuts on Instagram for a few months, but there were no places in the local area selling them,  until now!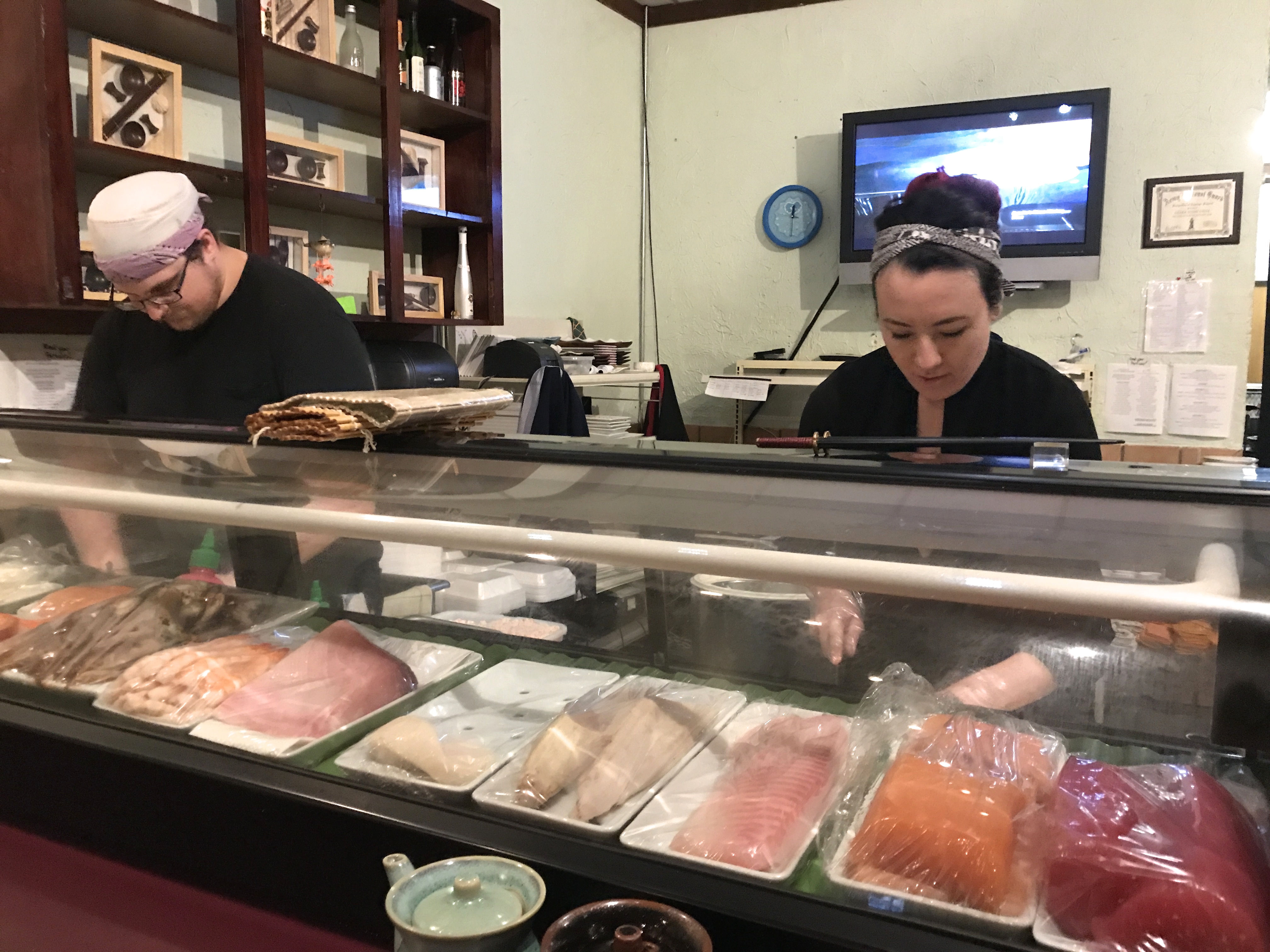 Catzushi told us a little about herself as she prepared sushi rolls for the lunch rush.  She has only been a sushi chef for 2 years. Her dad taught her the art of building sushi rolls. She is a very artsy person and it shows in her creations.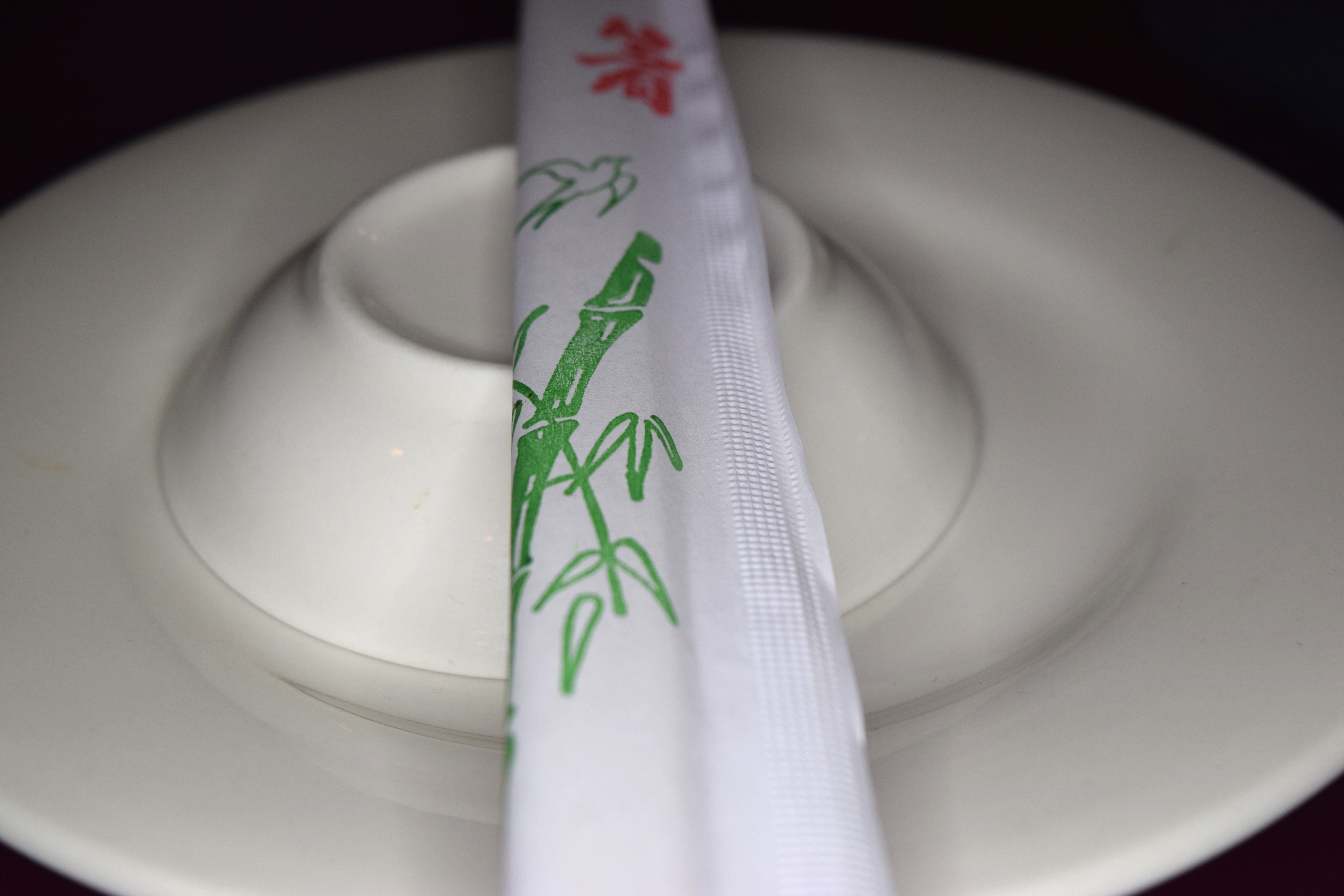 She has worked in the family restaurant for several years and has become one of two Female sushi chefs in the area. A female Sushi Chef is very uncommon because Sushi Chefs is a male dominate career. The old saying was that women's hands possess to much heat which prevented them for building sushi rolls correctly. From the sushi rolls that I have seen her create that old saying is just that an old saying.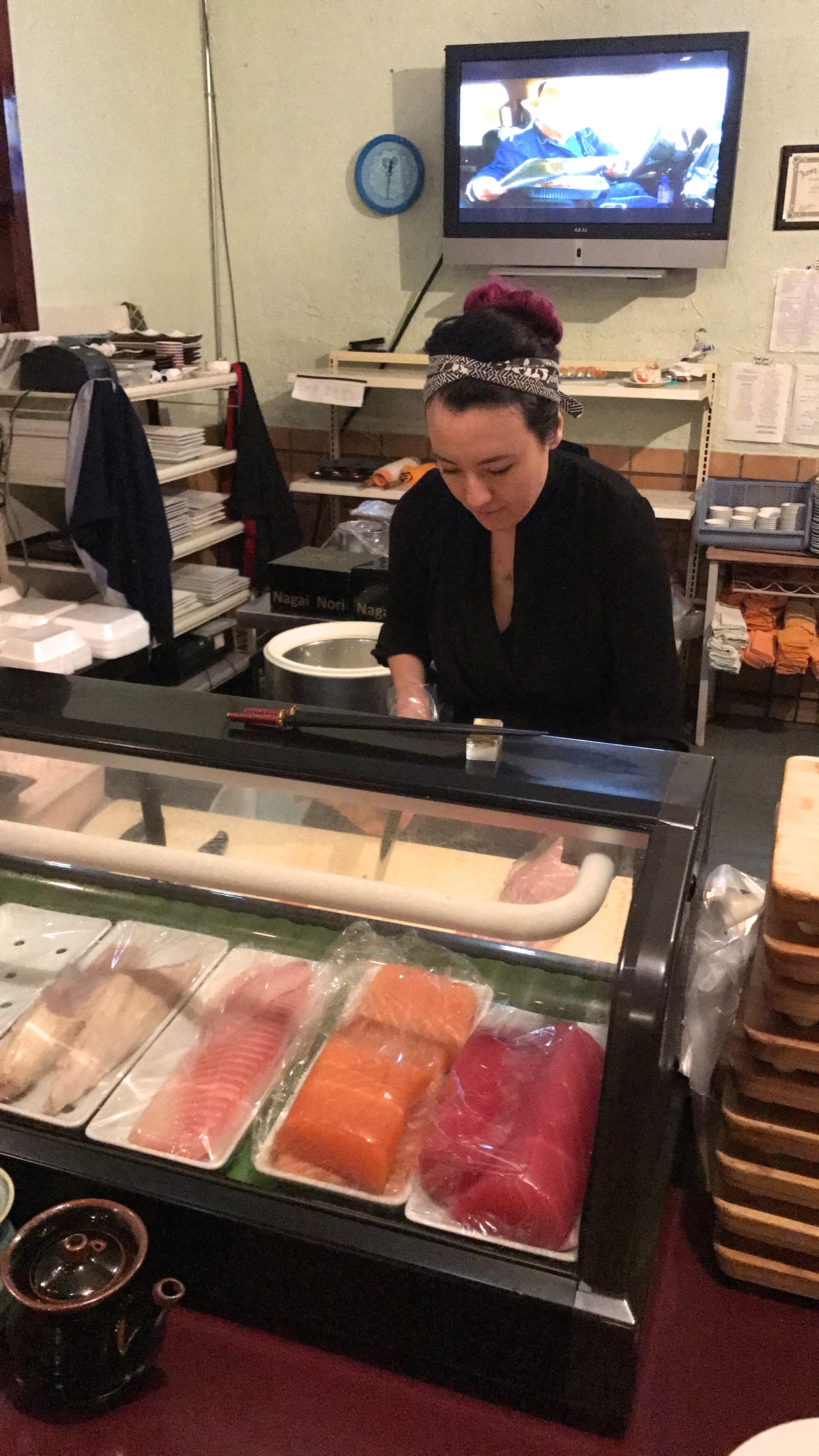 Catzushi is creating Sushi Donuts that are both eye catching and mouth watering. She is quite talented!  She recently held a Sushi Donut pop up that was a huge success.  Her plans are to hold many more in the future, allowing others to try her amazing creations.
The Sushi Donut is sushi in the shape of a doughnut with rice layered with fish and veggies.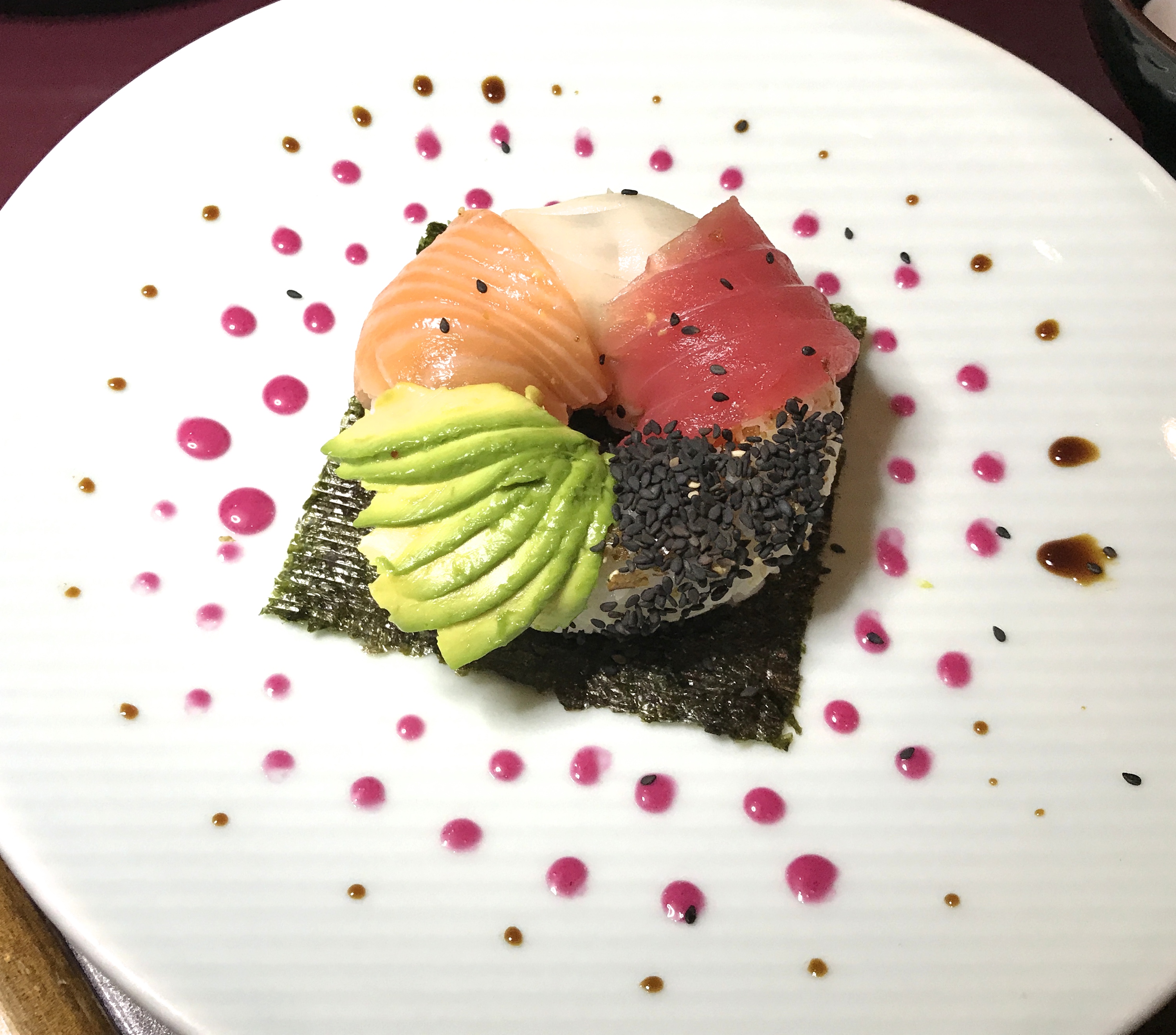 We were able to try two of her Sushi Doughnuts, one cooked and one raw. The first one we tried was the Rainbow Road pictured above. The Rainbow Road was both colorful and tasty. The sushi doughnut was eye catching.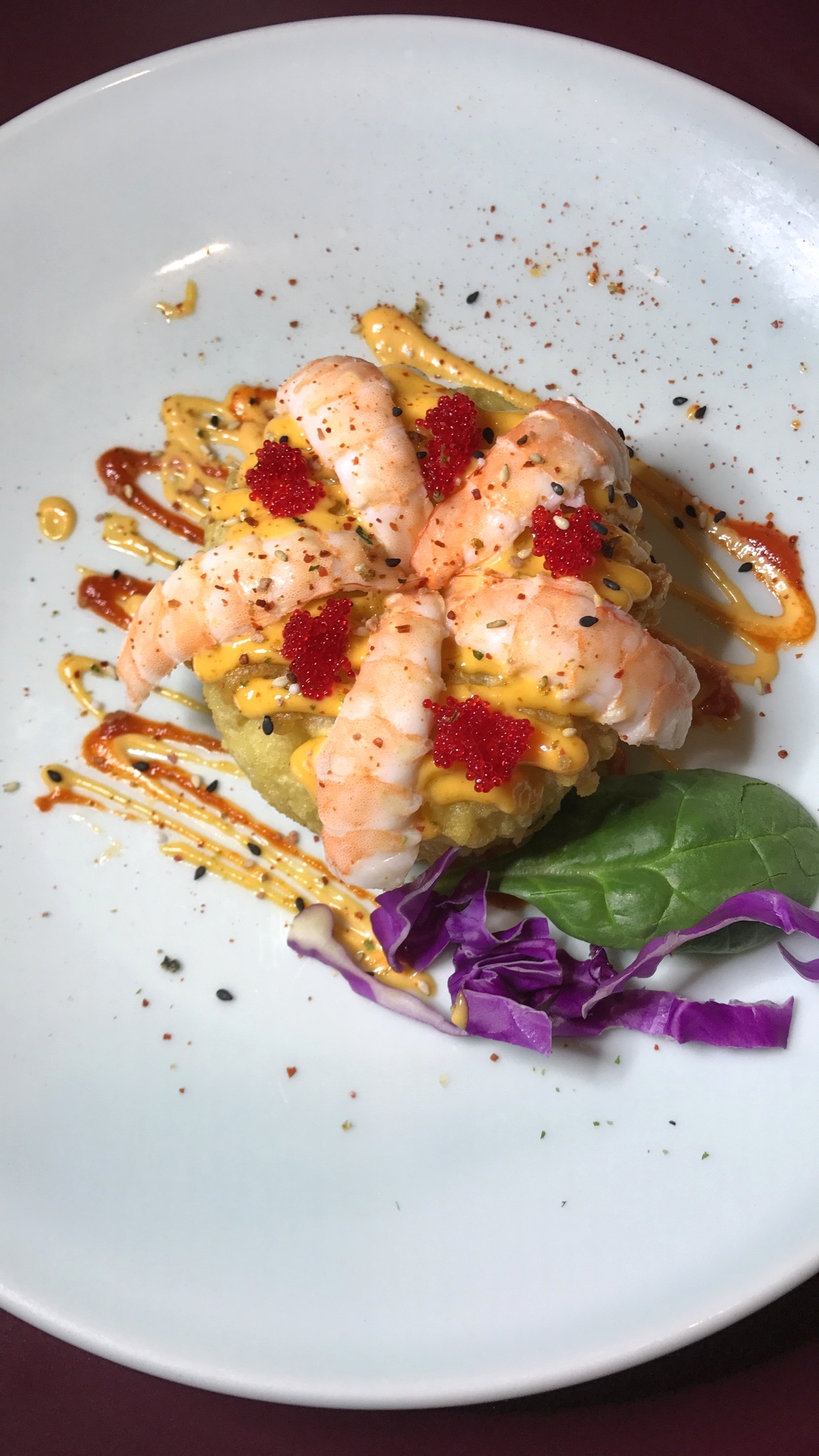 The Sushi Étouffée was AMAZING!  My mouth is watering just thinking about it. A deep fried sushi donut with spicy crabmeat and crawfish mix. Topped with cooked Tiger shrimp, cream cheese, cabbage, spicy mayo and sriracha. OMG! So good.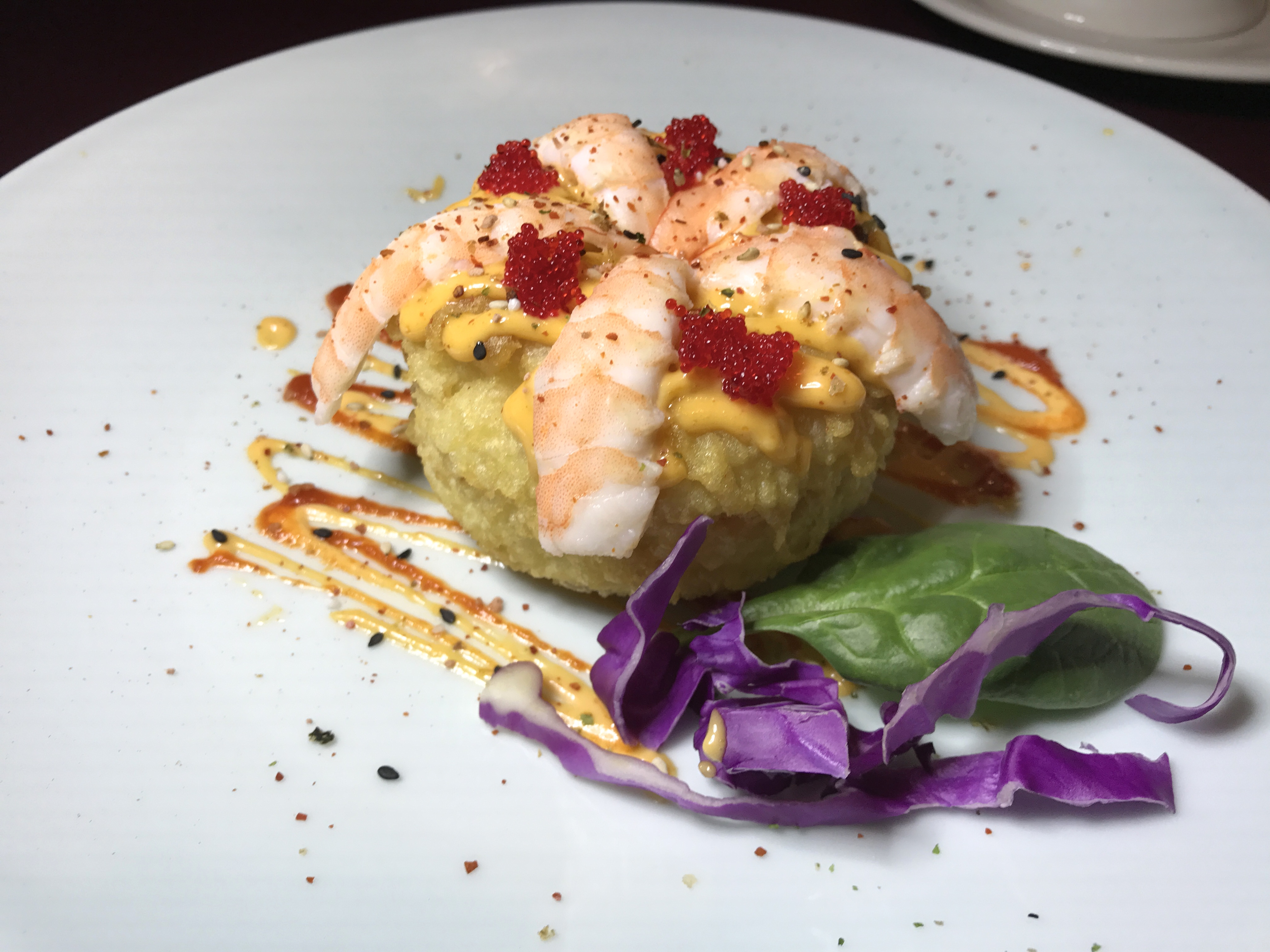 The fried sushi doughnut was appealing visually. I love that the donut had a Louisiana taste. The flavors worked well together. I can't wait to try another one! Superb!
In addition to our sushi donuts, we enjoyed a beautiful sushi boat designed by Catzushi as well.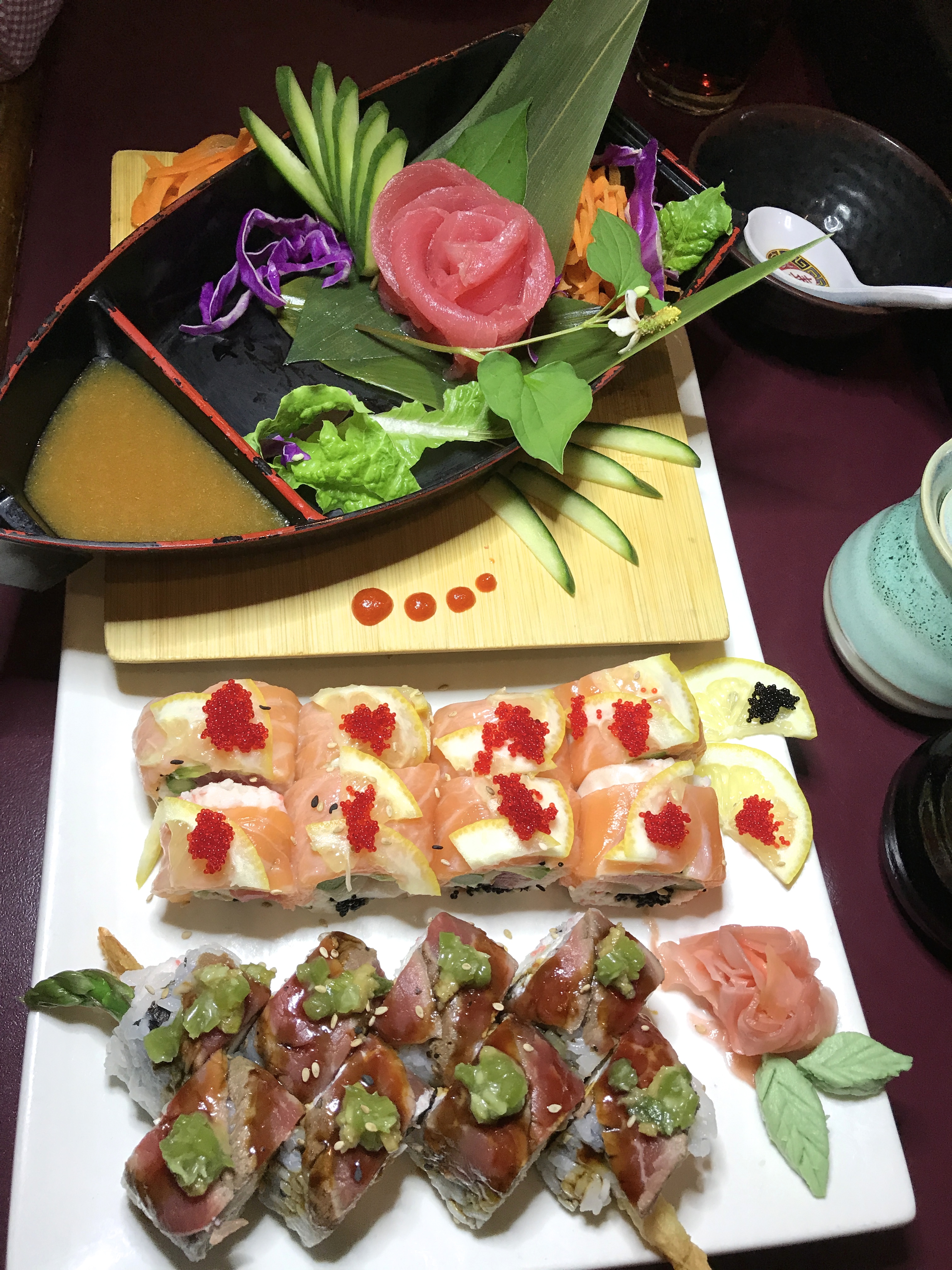 The boat was gorgeous. Colorful, artsy, and delicious.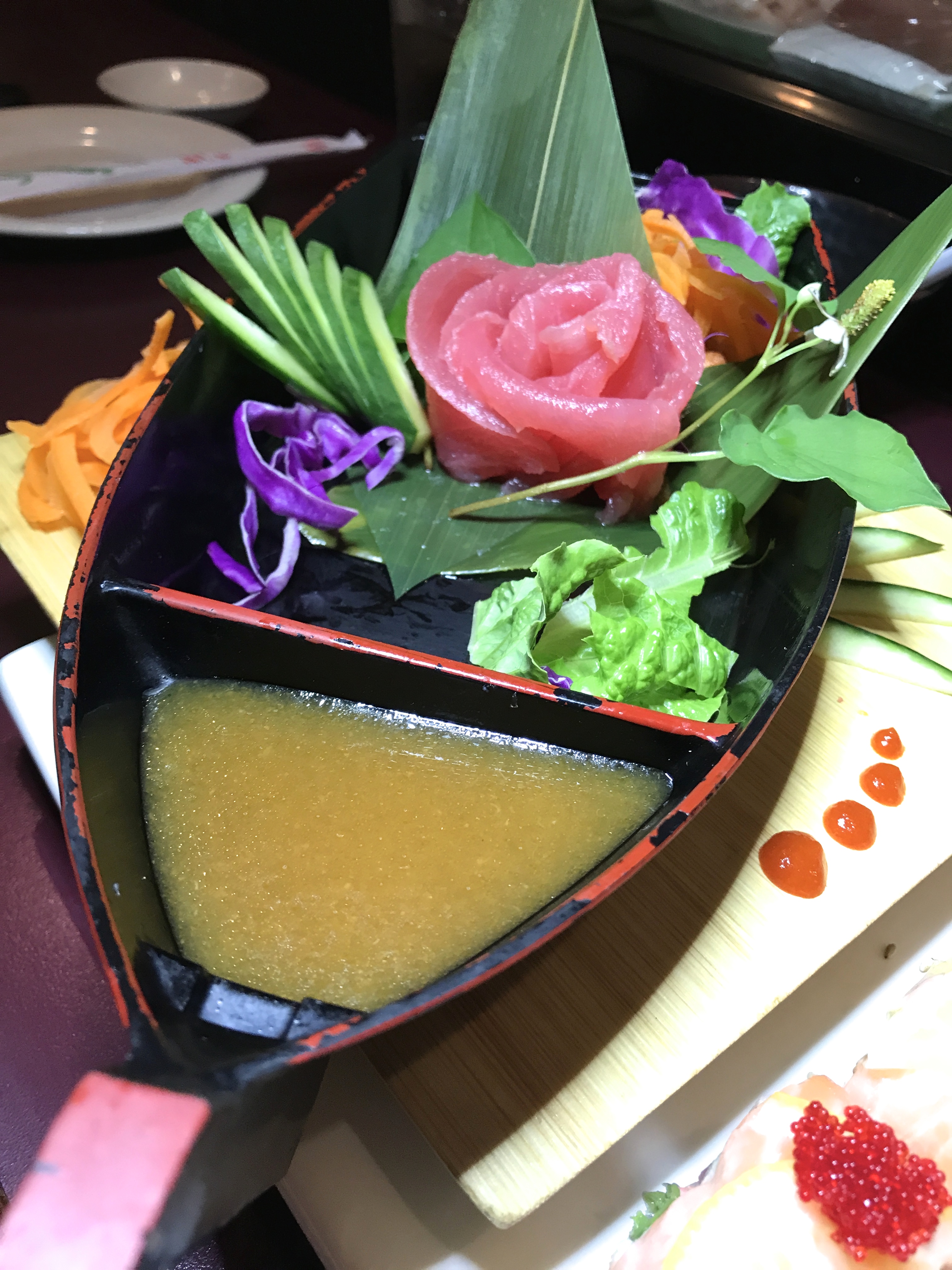 The boat included the housemade garlic sauce, fresh tuna and veggies intricately designed.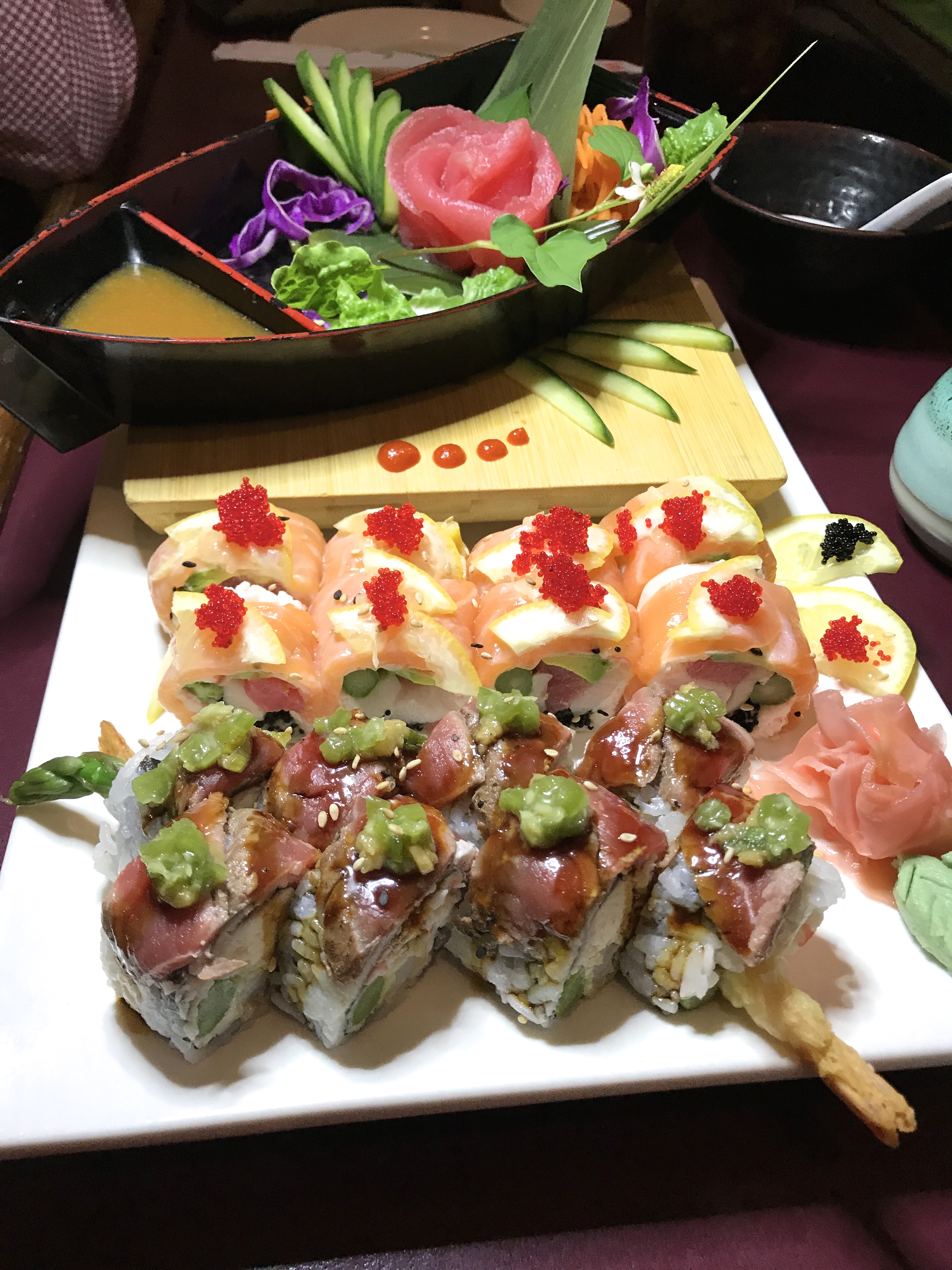 The sushi rolls, Meaux Roll Steak which is named after one of their customers who comes weekly with his family.  And by the way it was absolutely delicious.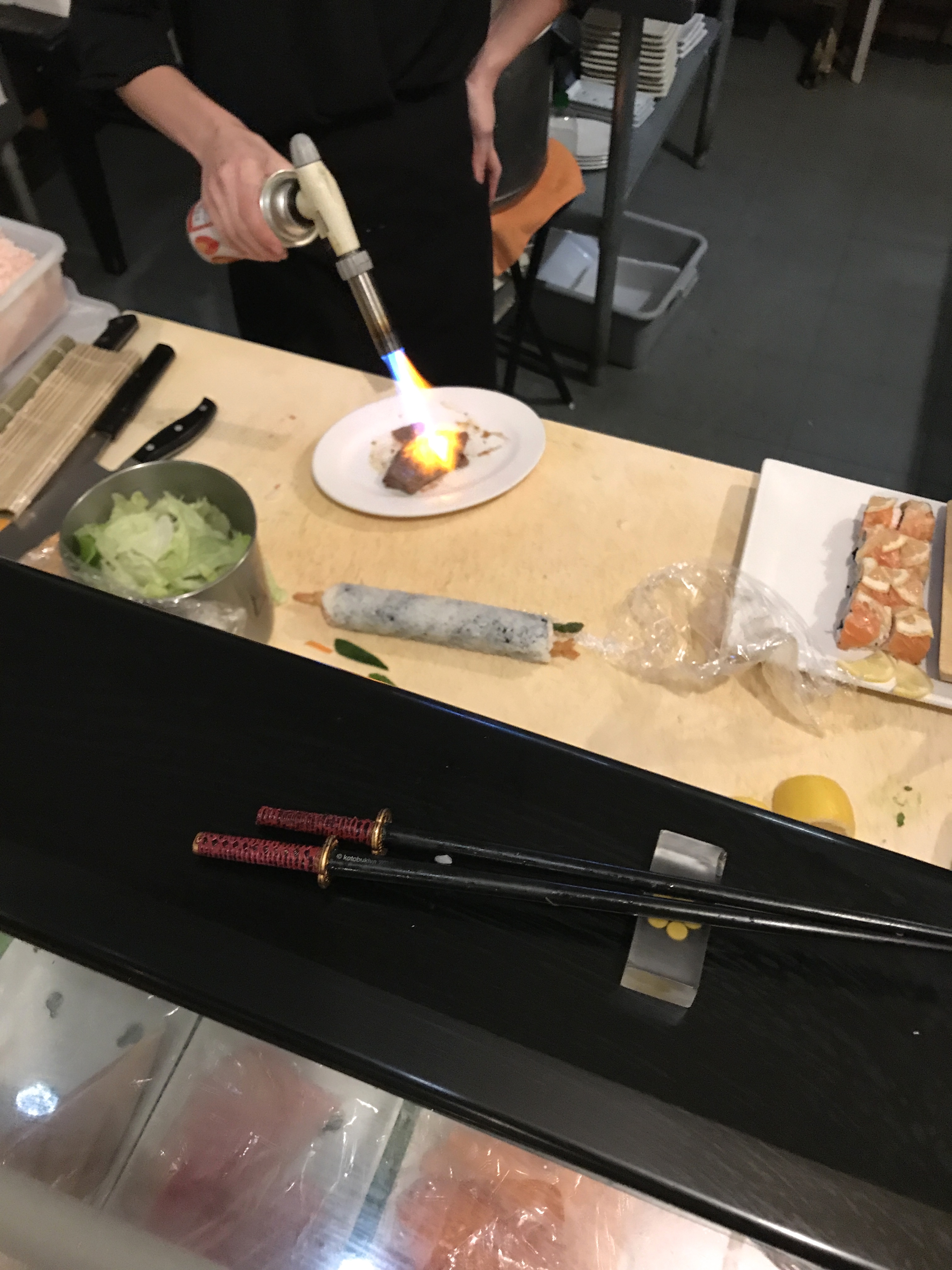 The roll is made with a NY Strip Steak that is cooked with a hand torch. The steak was cooked perfectly.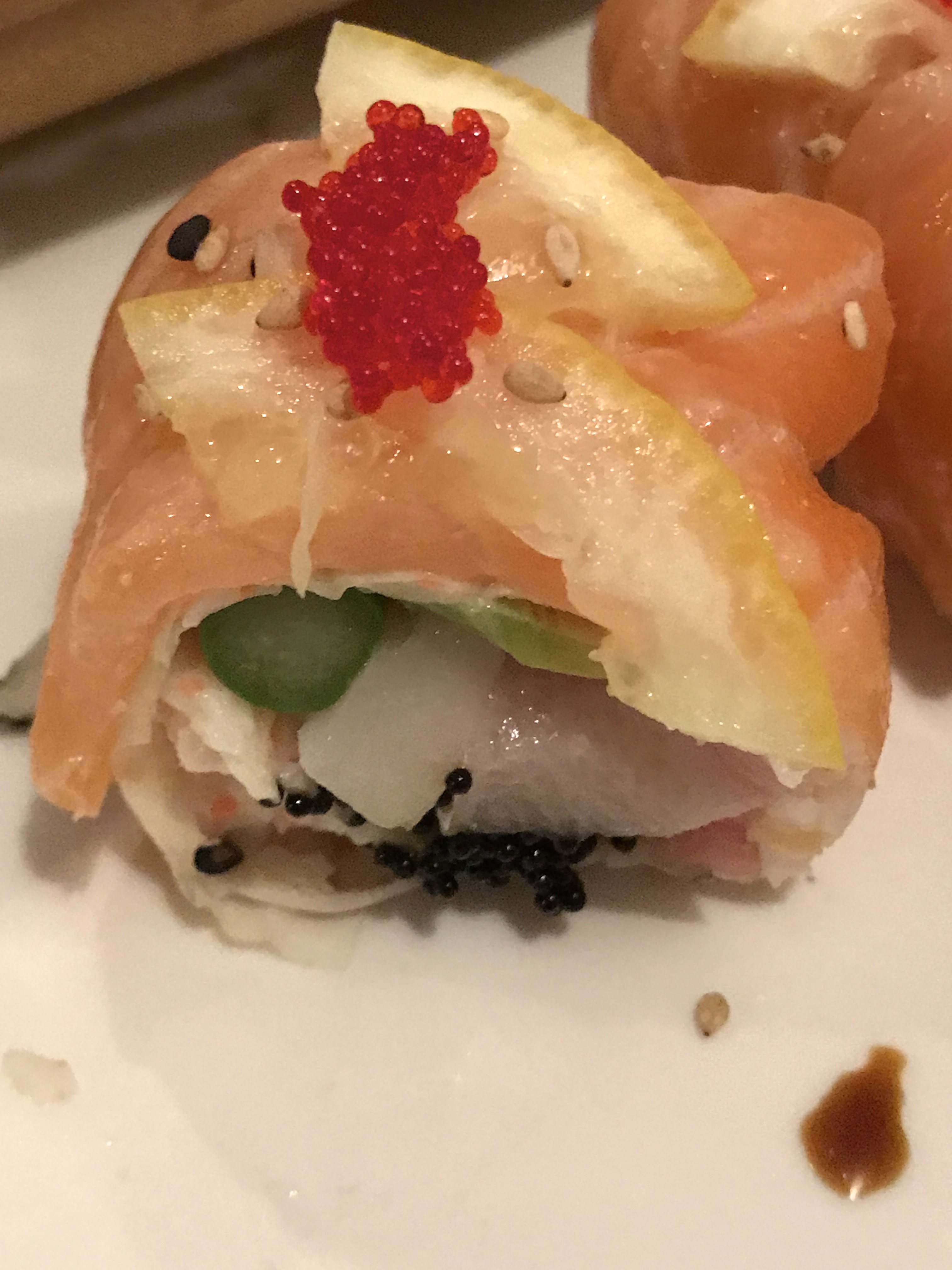 The Monstro Roll is named after Catzushi's father's pet fish. This roll had a citrus flavor that paired nicely with the fresh fish.  The sushi absolutely blew us away.  Everything was prepared nicely!
In addition to sushi, Osaka also has an Authentic Korean menu that we can not wait to go back and try!
If you have not been to Osaka, I suggest you go and check them out. The sushi donut's are a must try!  But you may want to mention it in advance because it does take a little while to make.
Be on the lookout for Catzushi's Donut Pop ups. Follow her on Instagram @Catzushi for more information!  You can follow me on instagram @DaStylishFoodie15.
Osaka is located at 2809 Johnston Street, Lafayette, LA 70503. The hours of operation are Monday – Friday 11:00 a.m. – 2:00 p.m. and 5:00 p.m. – 10:00 p.m. & Saturday 12:00 noon  -10:00 p.m. and 5:00 p.m. – 10:00 p.m.
[bloglovin_button]