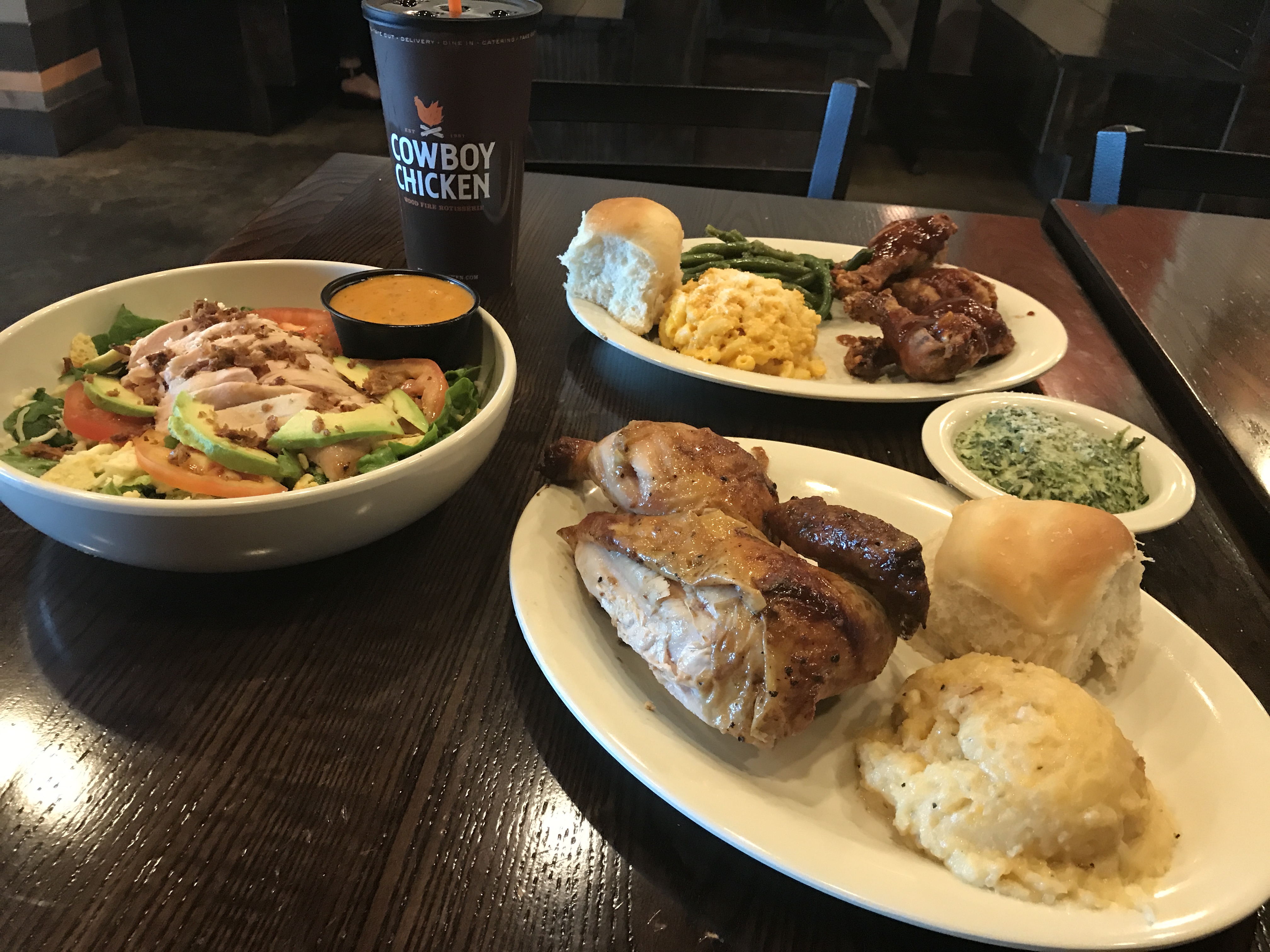 Sponsored Post
"While living in Dallas, Texas, Phil and Jeanette Sanders were inspired to perfect the taste of food cooked over an open flame. Sitting in their backyard, they pioneered cooking chicken on a rotisserie over a wood fire.  It didn't take long before their friends and family were lining up for a taste of Cowboy Phil's chicken.  Phil and Jeanette were encouraged to open their own restaurant, and in 1981, they did it and called it Cowboy Chicken".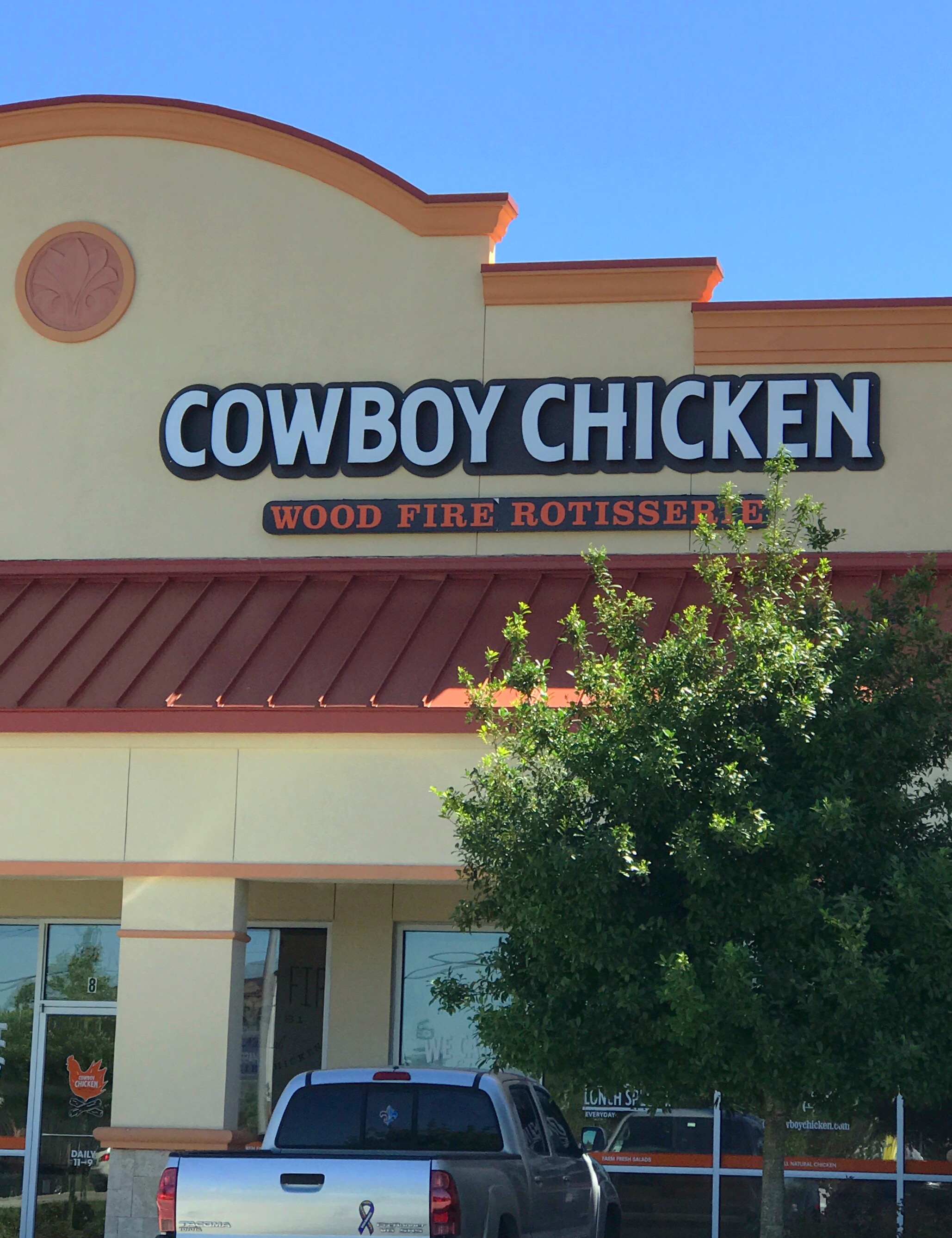 Although times have changed since 1981, they still believe in serving the same delicious chicken that started it all, hearty and healthy signature dishes and an authentic, welcoming experience centered on the art of cooking over a real wood-burning fire.
Cowboy Chicken always offers quality ingredients.  The chicken served is all natural and hormone-free.  Serving dishes that are hand crafted daily from only the freshest ingredients.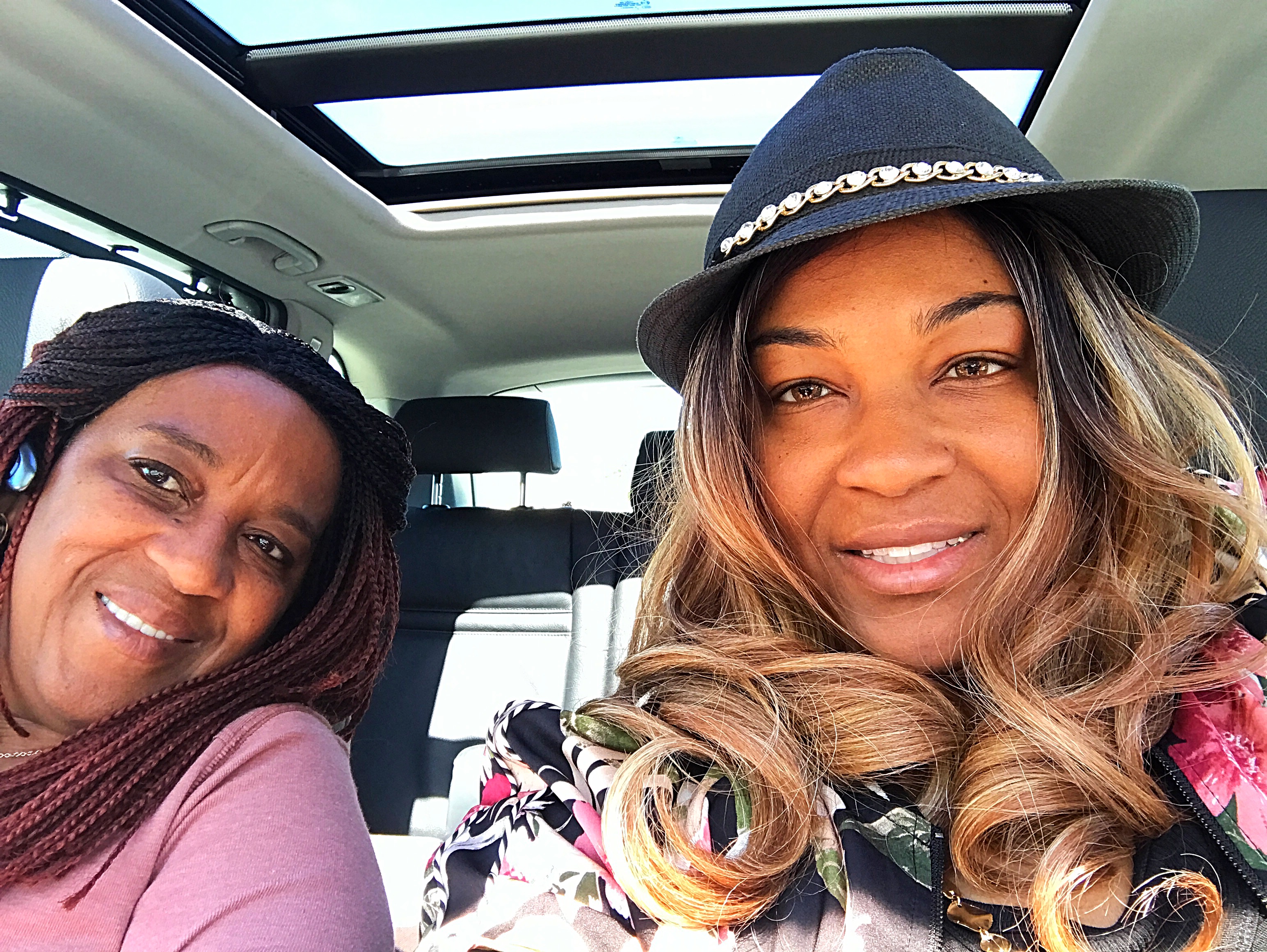 About a week and a half ago, my mom & I traveled to Baton Rouge to enjoy a Tasting at Cowboy Chicken in Baton Rouge, LA.  We arrived right when the restaurant opened.  We were greeted by one of the owners.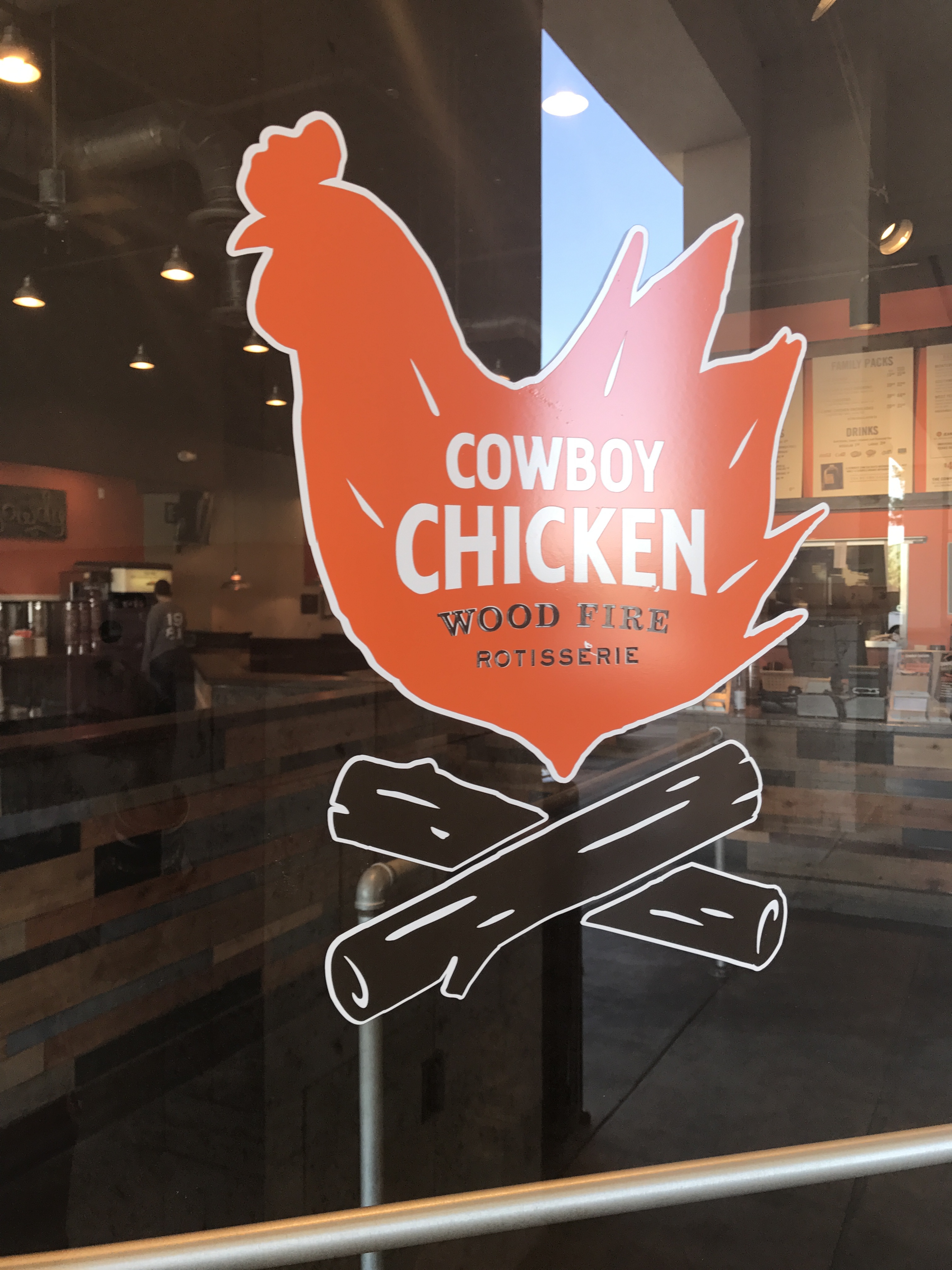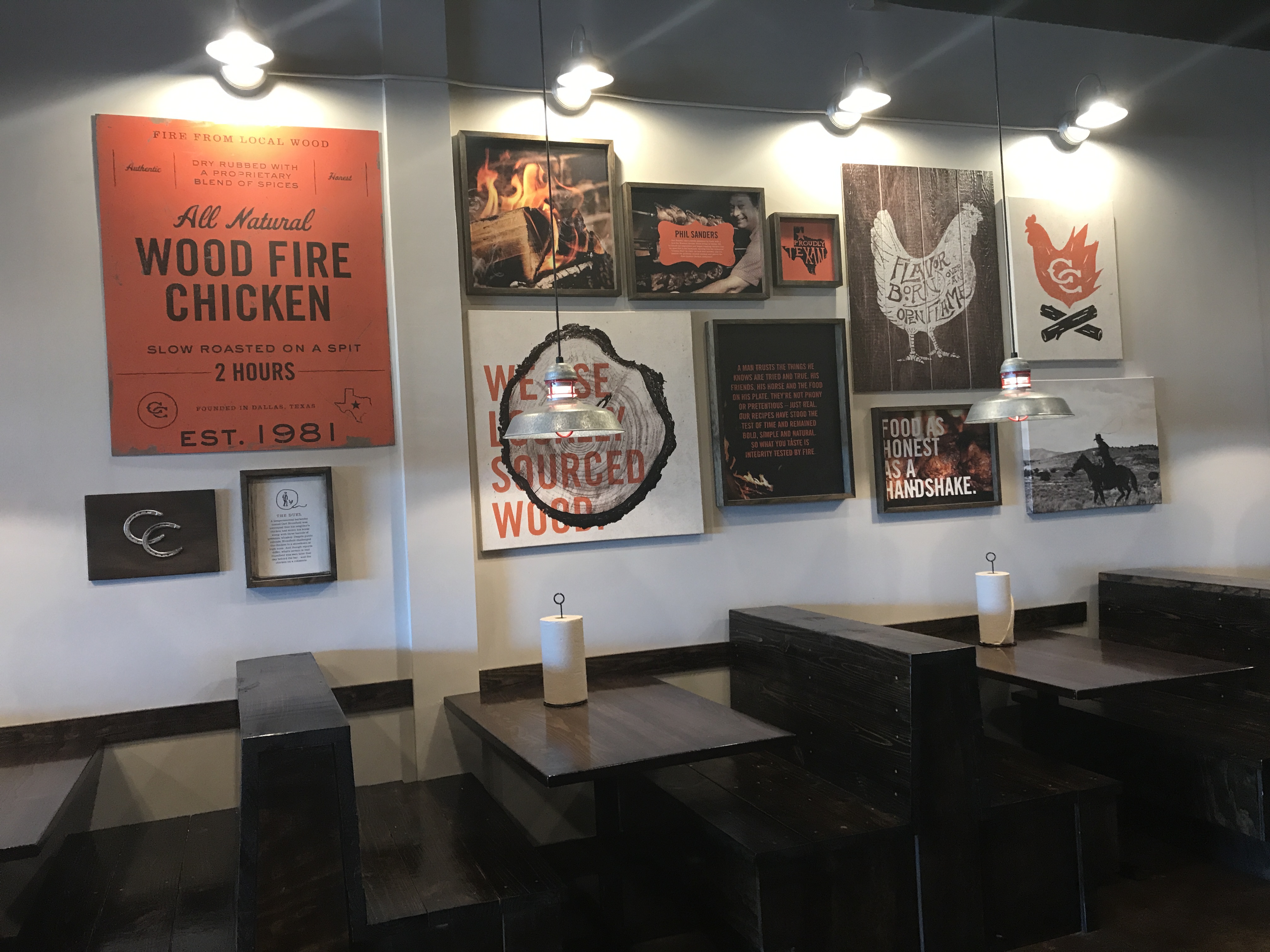 As we walked in, I was immediately drawn to the bright orange colors which was a great accent color for the decor of the restaurant.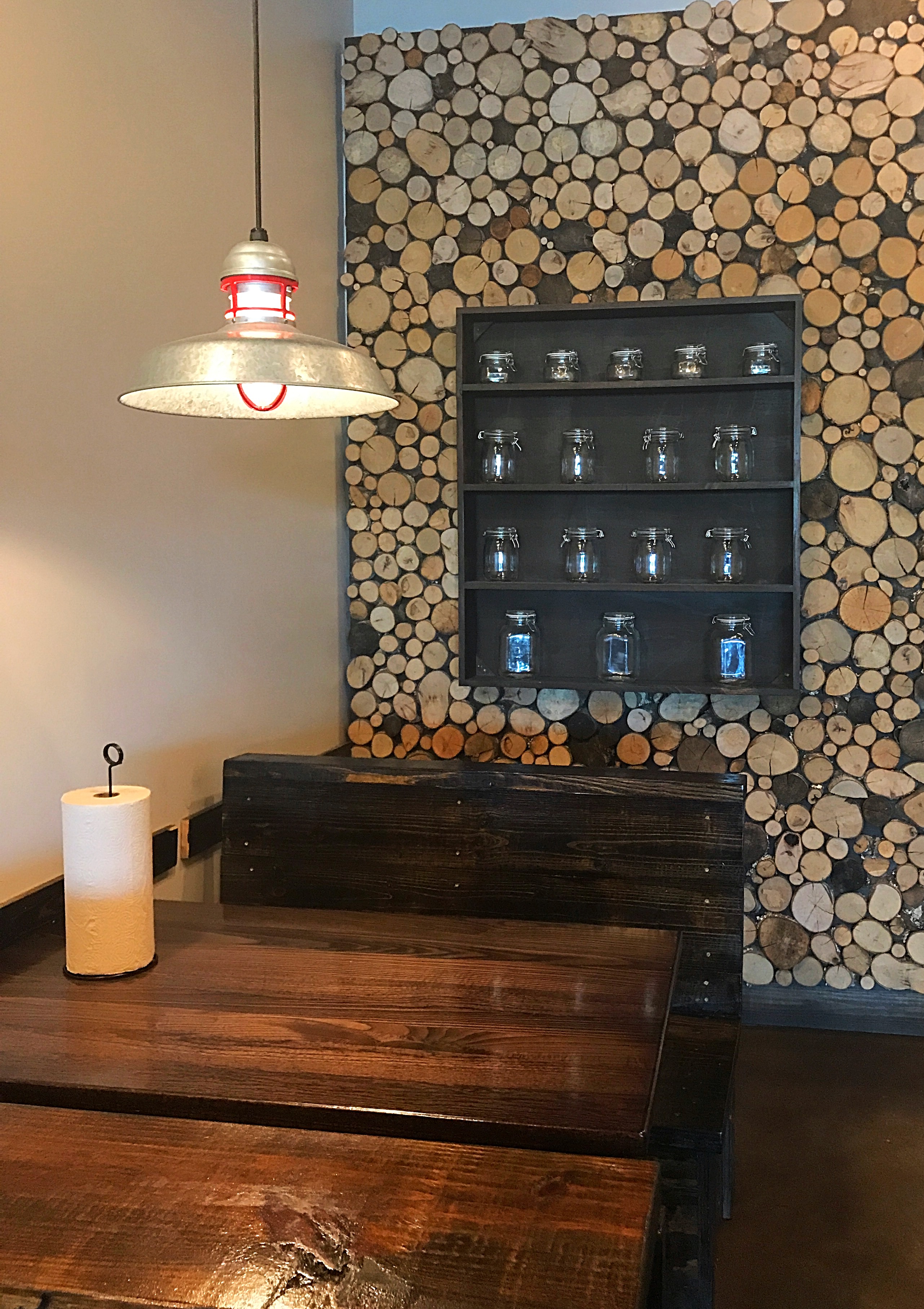 One of the walls were filled with mason jars with a corkscrew style board.  A very creative wall.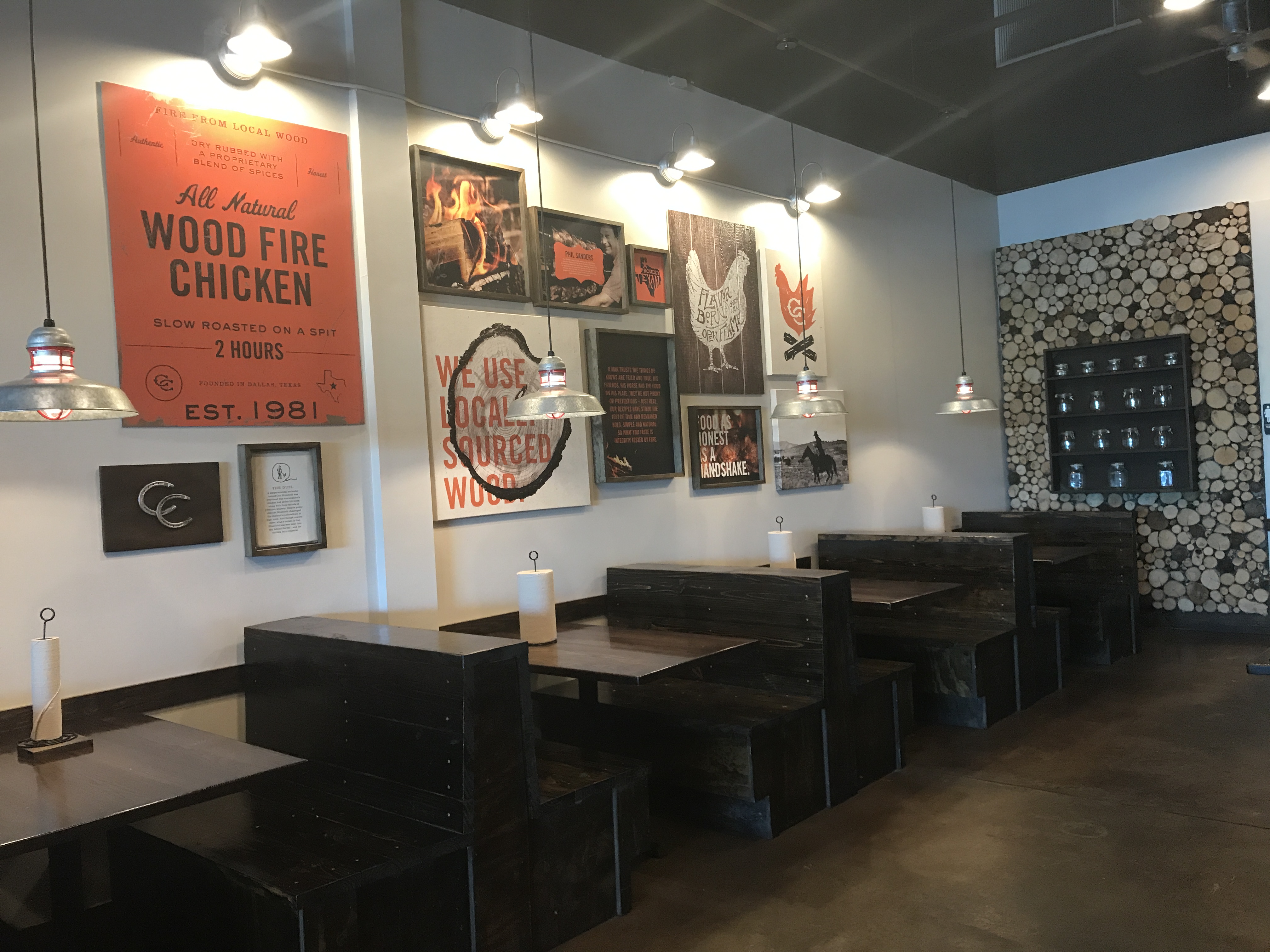 The drop lighting were nice accent pieces to the wood tables.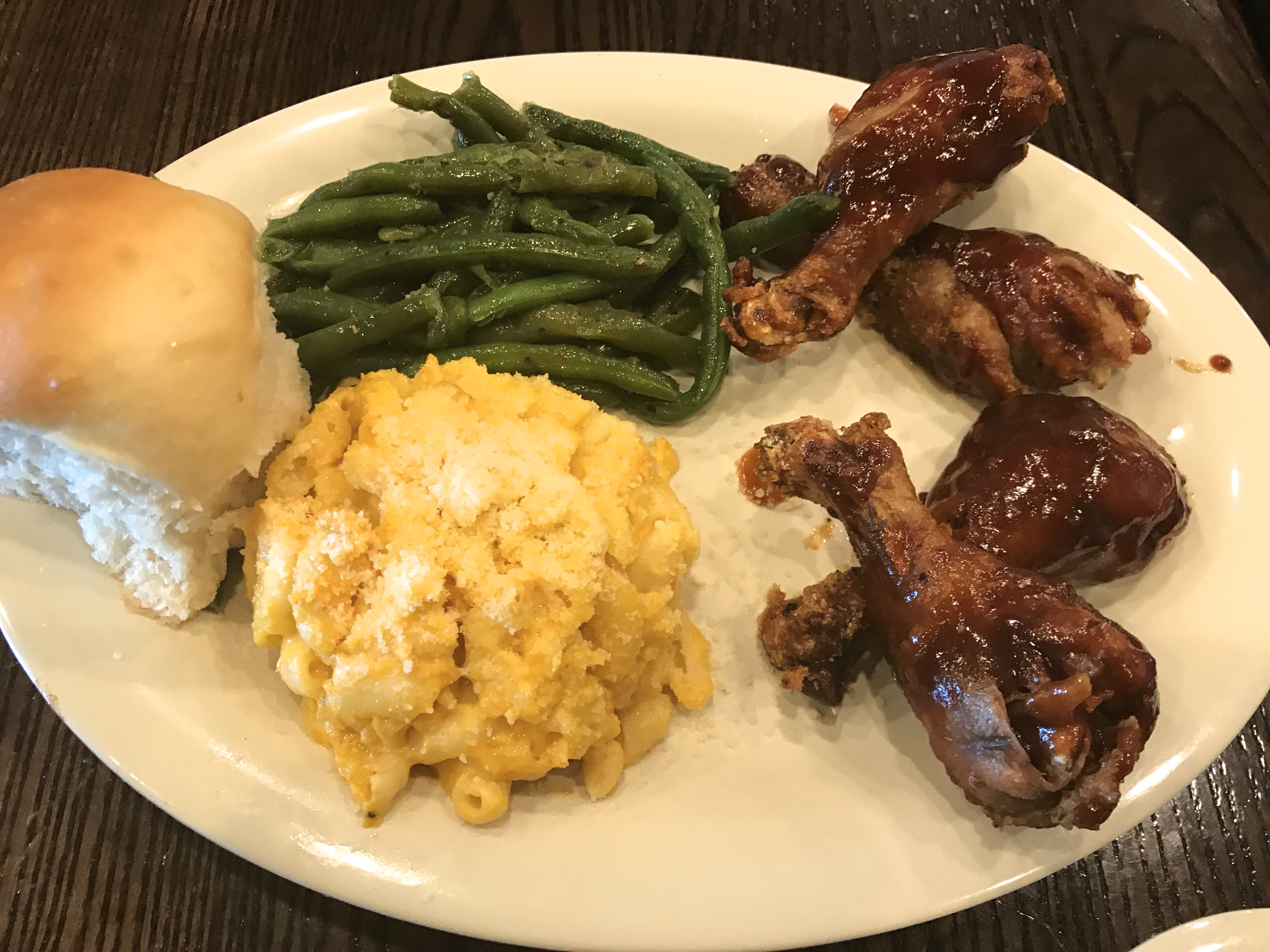 The first dish that we tried was the BBQ Drumsticks with Baked Mac and Cheese & Green beans.  The BBQ Chicken are rotisserie drumsticks that are flash fried and tossed in BBQ sauce.
The BBQ Drumsticks were delicious.  The mac & cheese was cheesy and well made.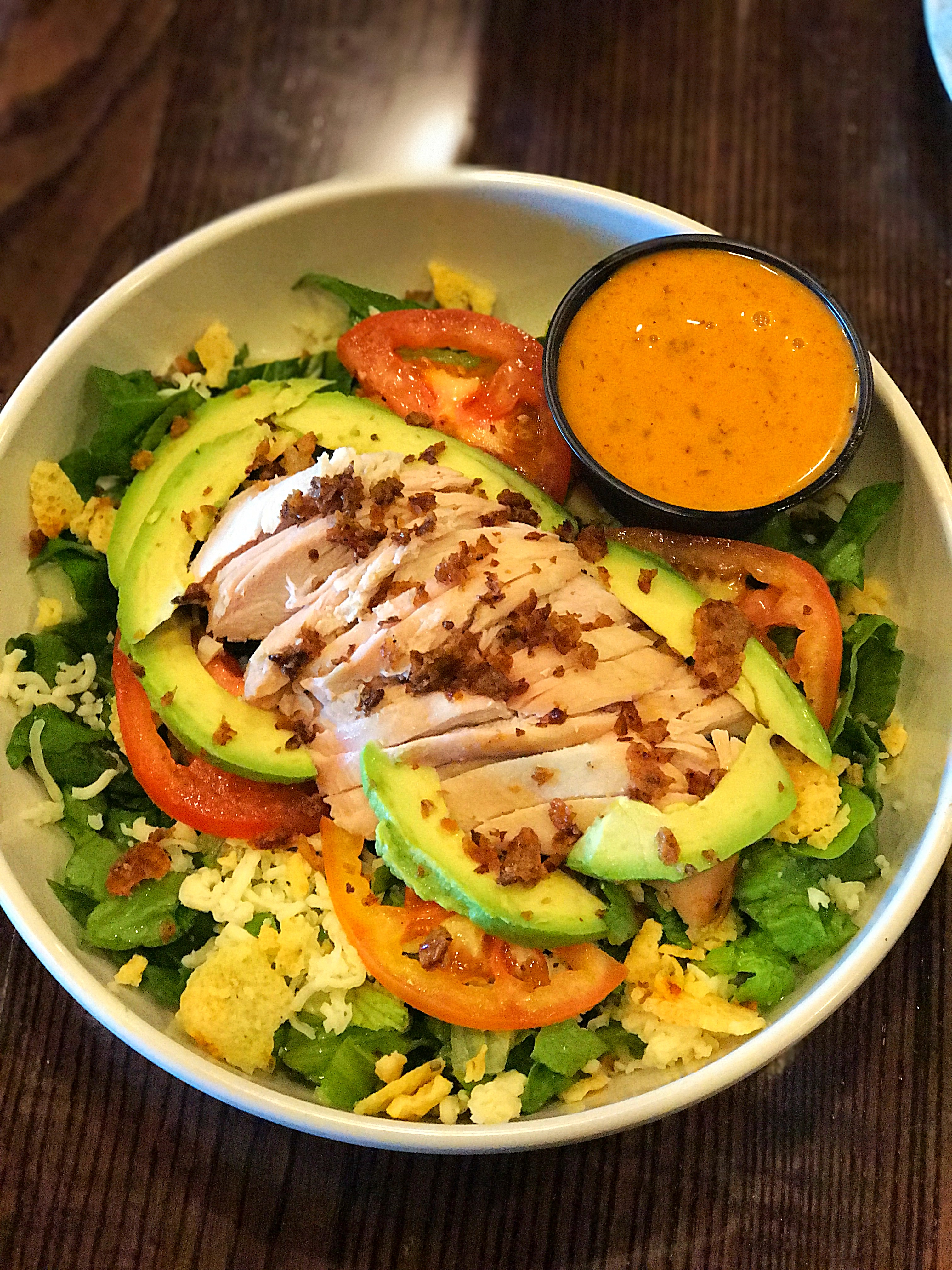 The Farm Fresh Salads were beautifully presented. We chose the Monterey Salad. The salad included chopped romaine, rotisserie chicken, fresh avocado, tomato and Monterey Jack Cheese tossed with toasted cheese crisp and season chicken cracklins. Served with a Chili Lime Dressing.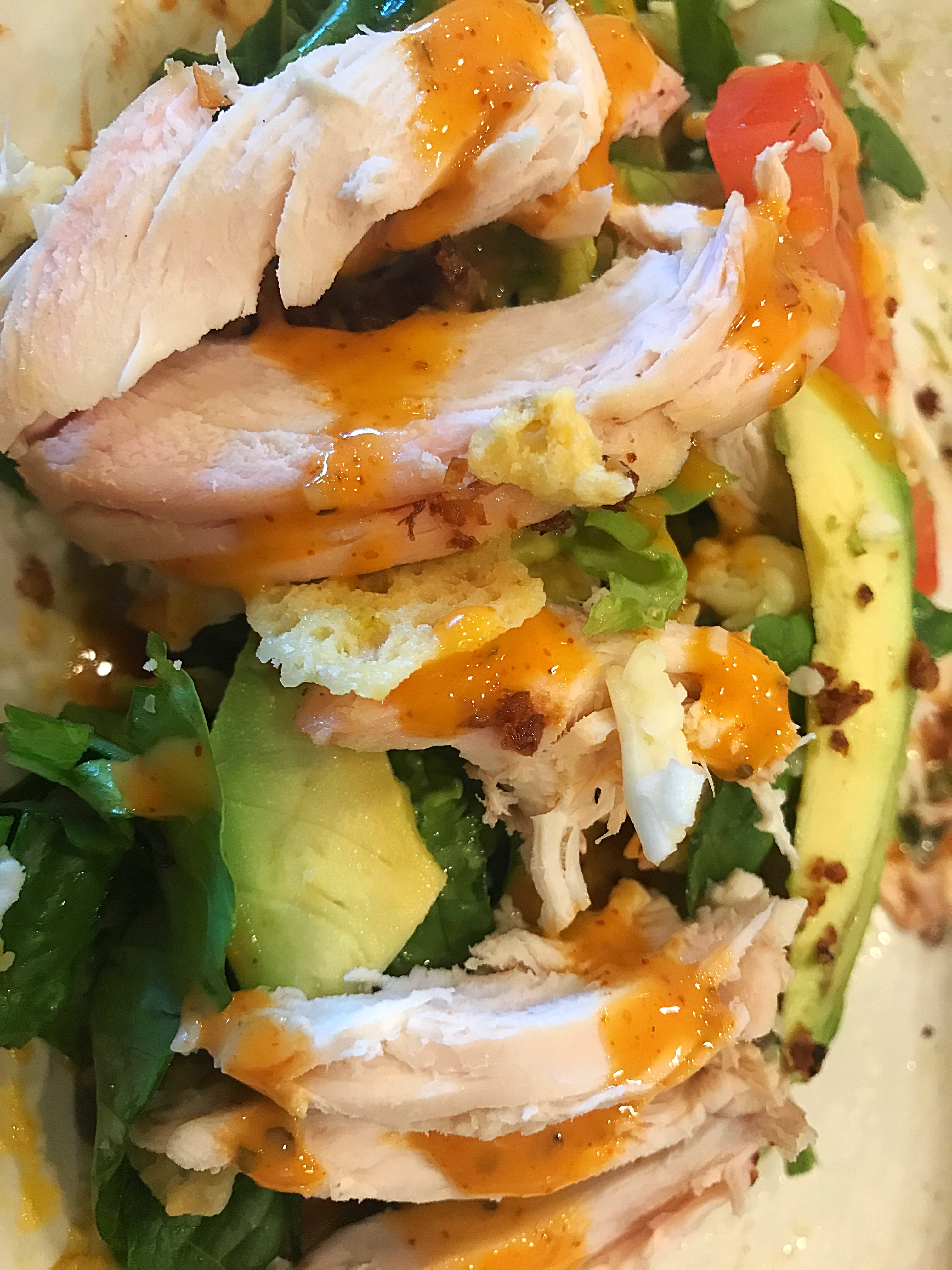 This salad pictured above was superb!  The dressing was so good!  A great choice!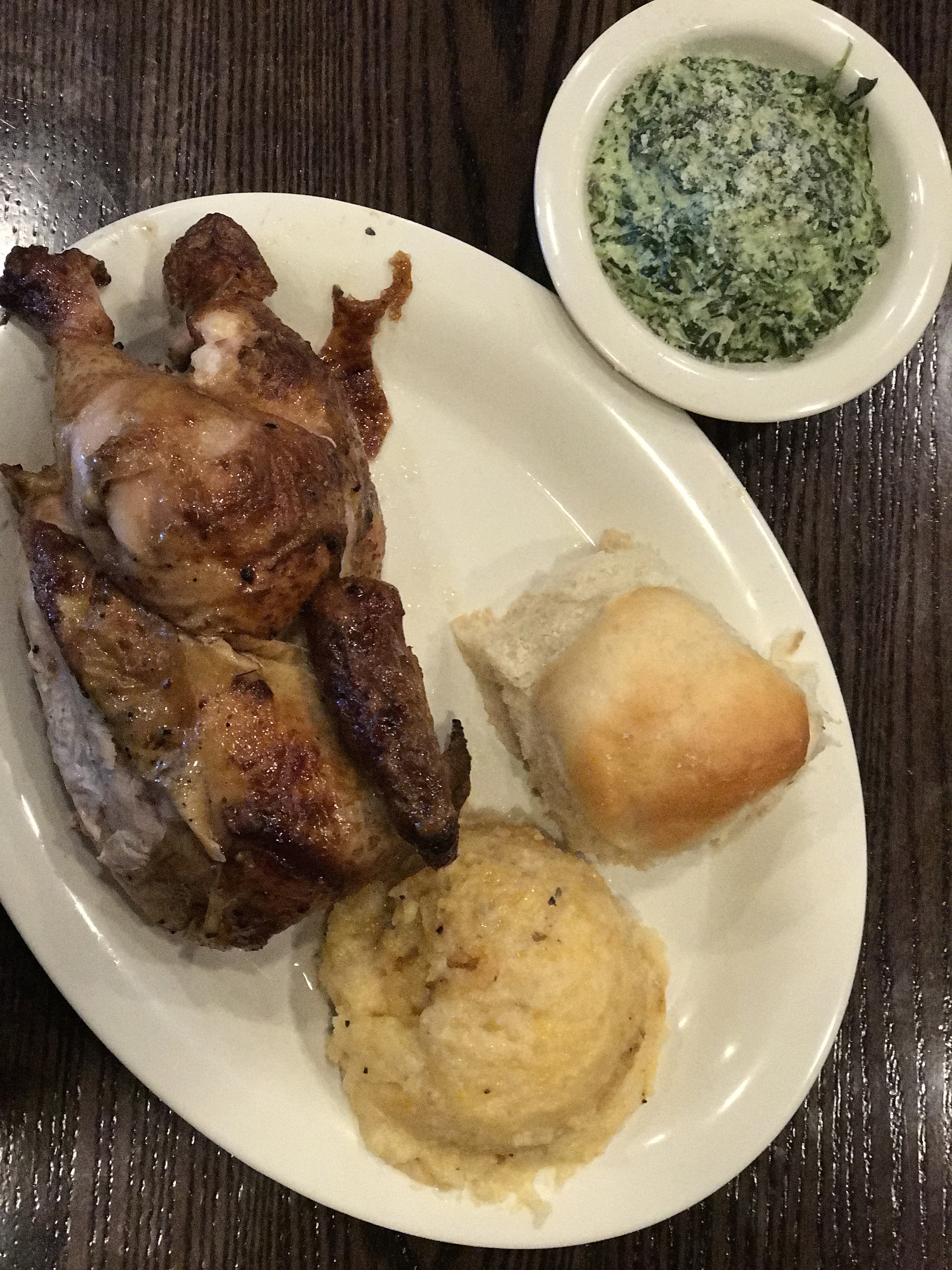 We also tried a Half of Rotisserie Chicken with twice baked potato and creamed spinach.  The twice baked potato was well seasoned.  A very good plate of food.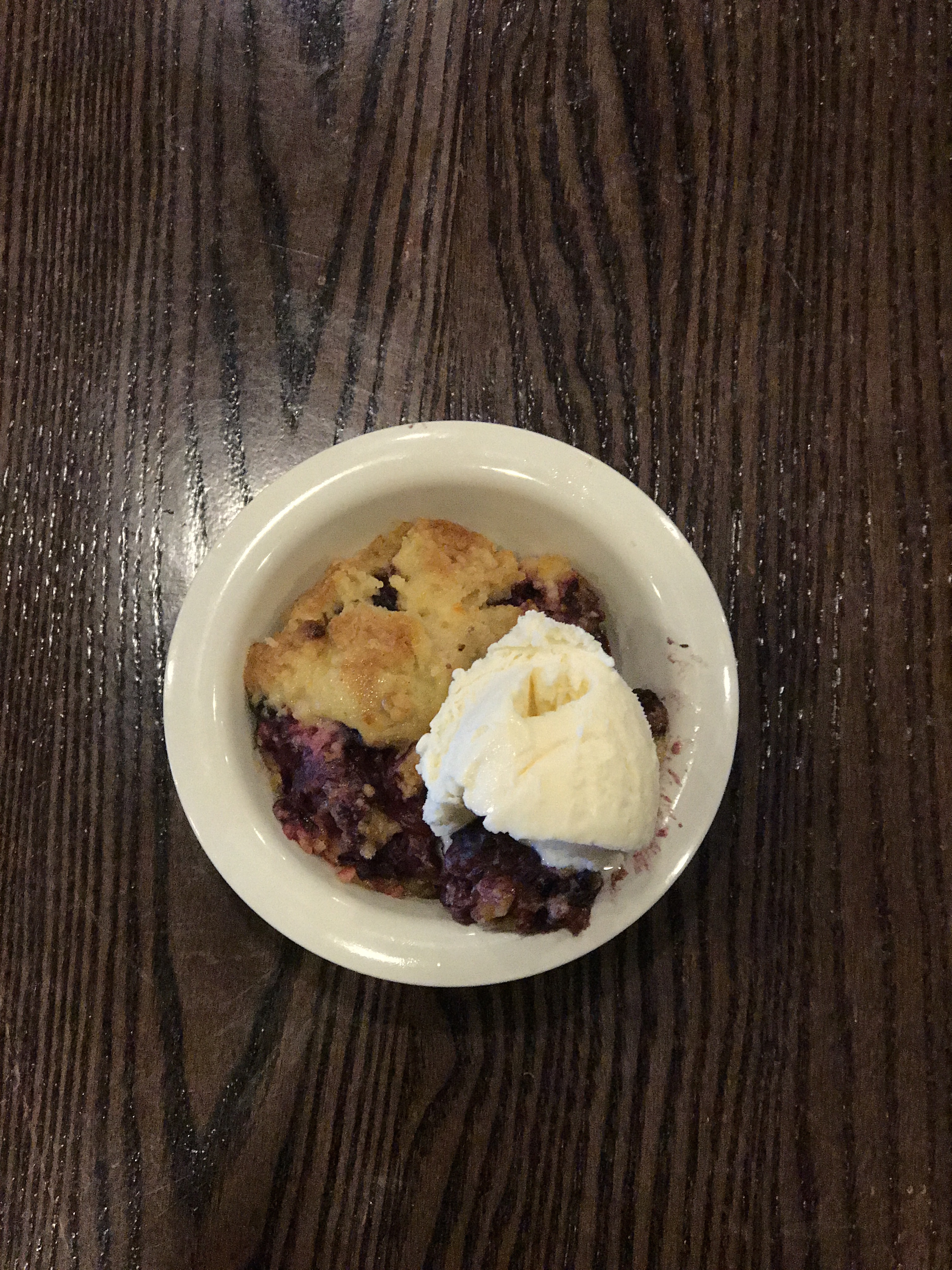 We saved a little room for dessert. The Cobbler at the time was Blackberry made daily. Don't forget a scoop of Ice Cream.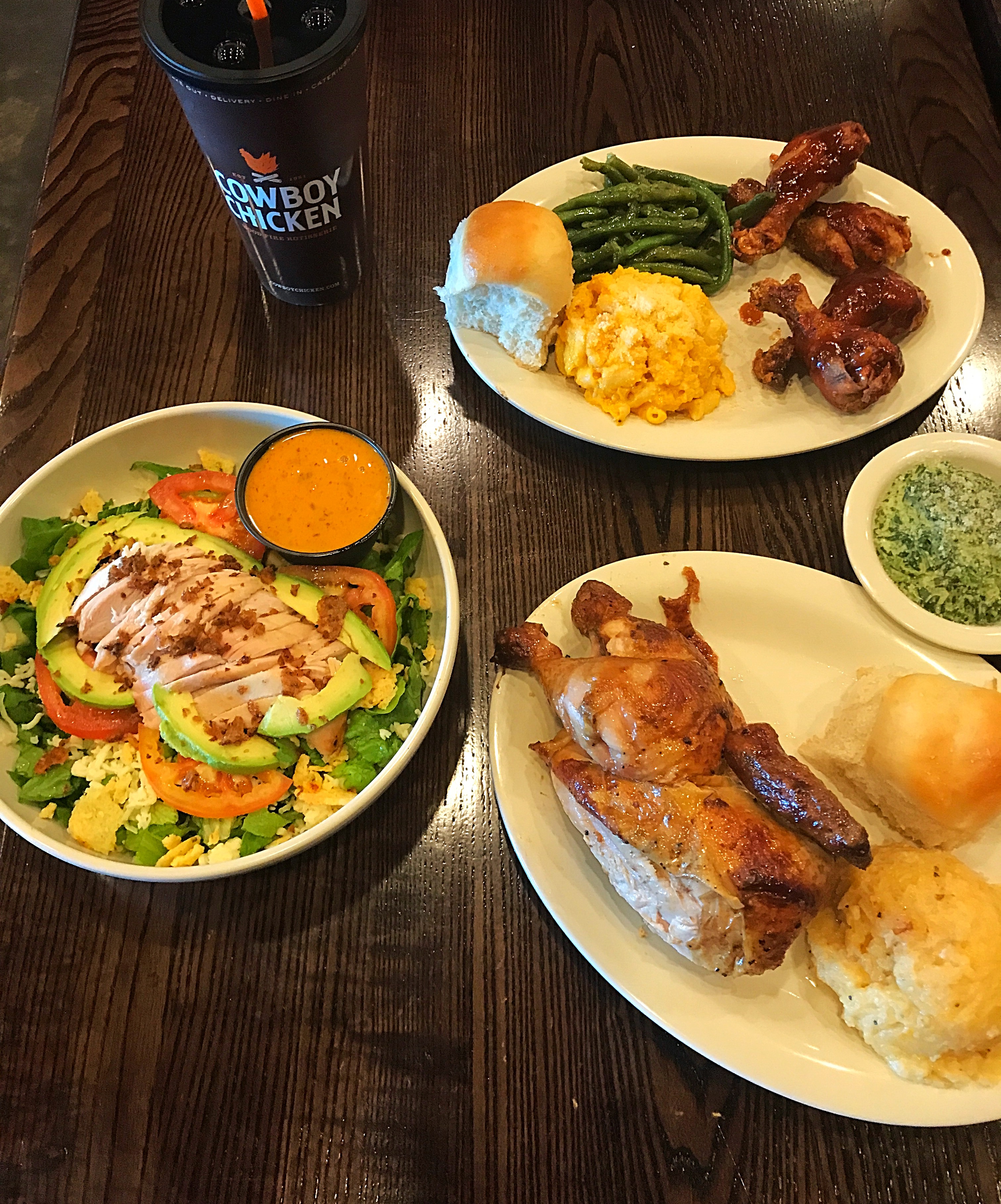 In addition to the dishes above, Cowboy Chicken also serves Texas Style Sandwiches, Famous Chicken Enchiladas and a Kid's Menu.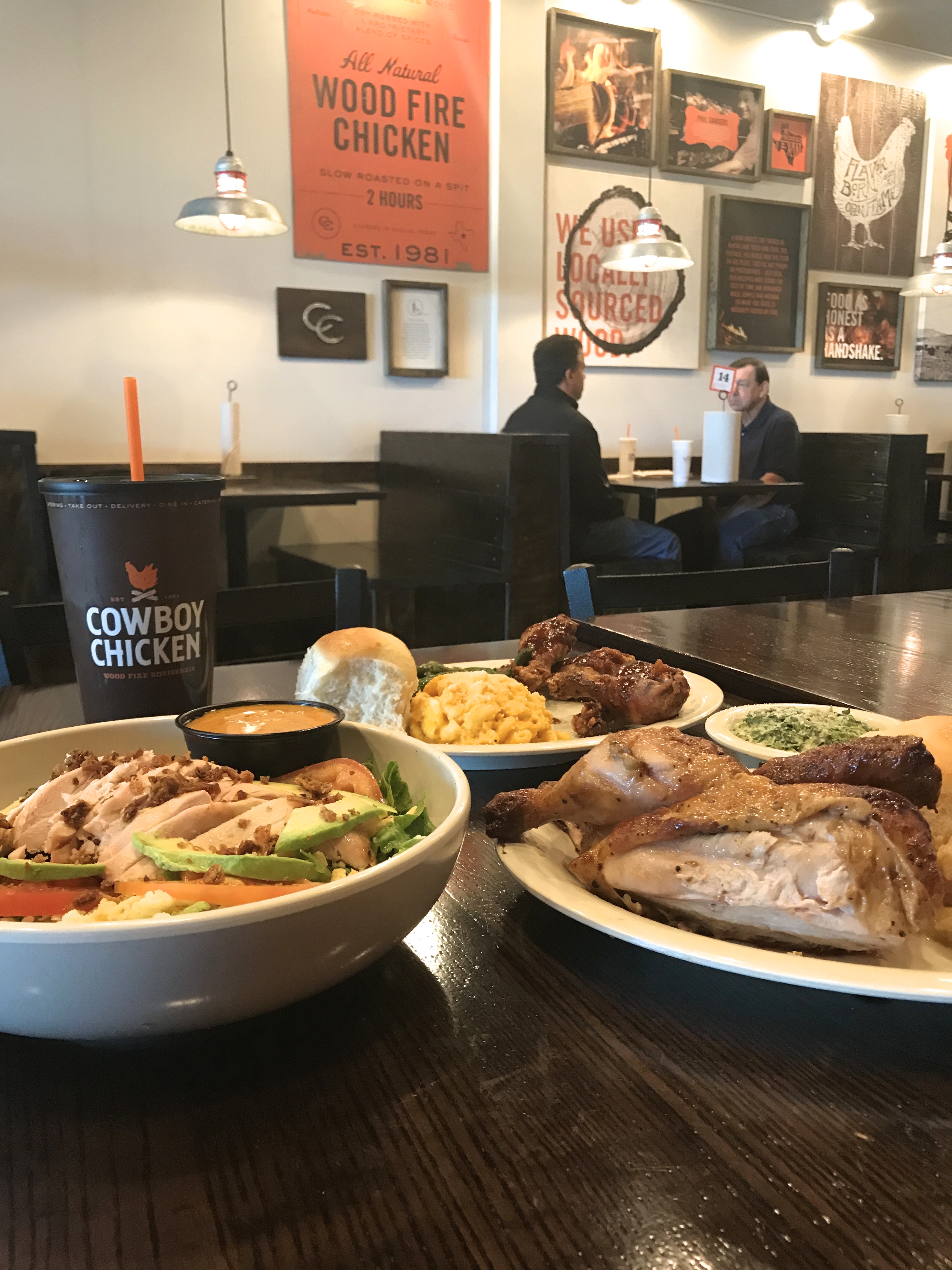 Before leaving, I went by the Wood Fire Rotisserie Grill.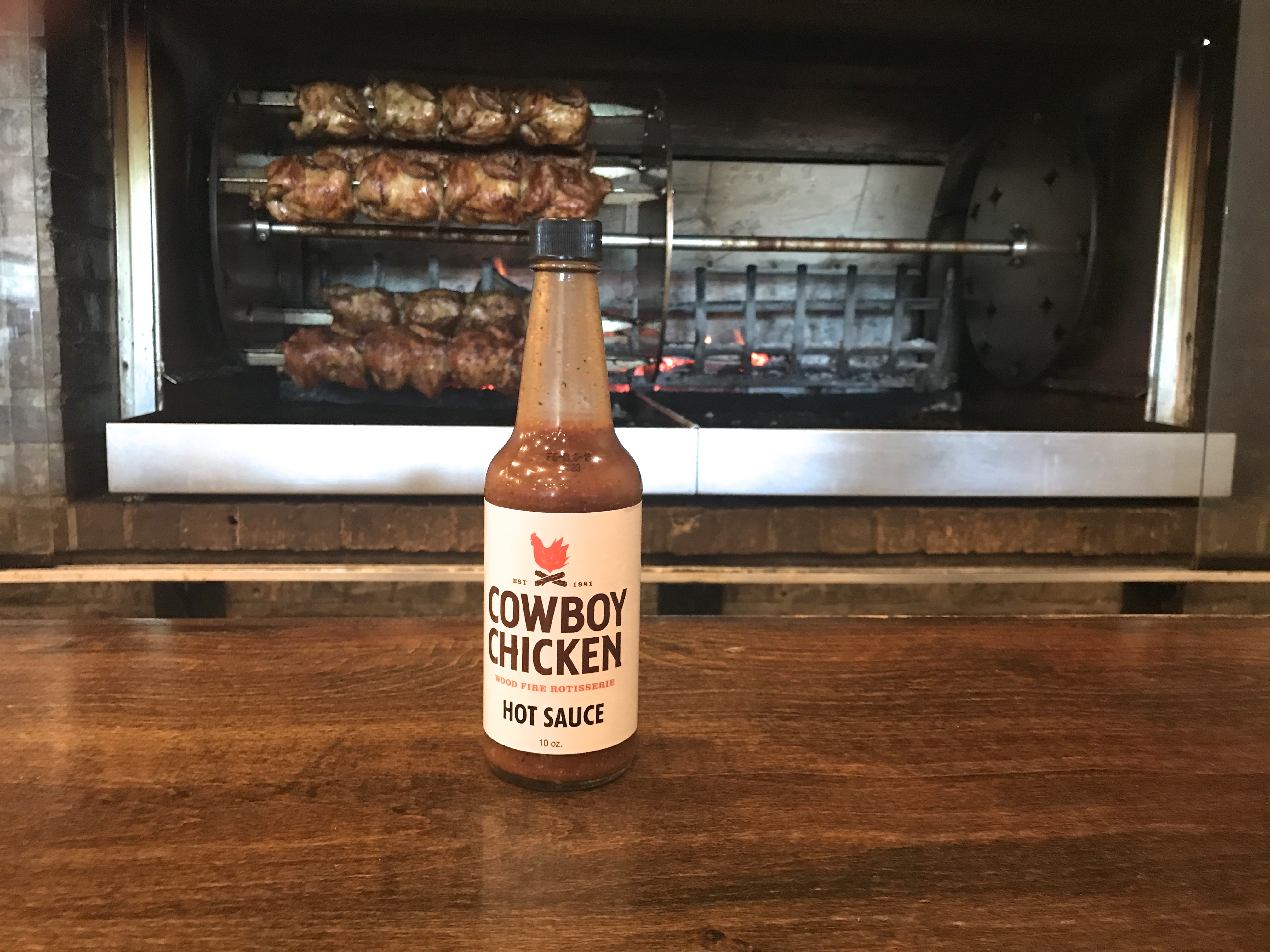 Cowboy Chicken also serves their own Hot Sauce. Spicy and paired well with the chicken.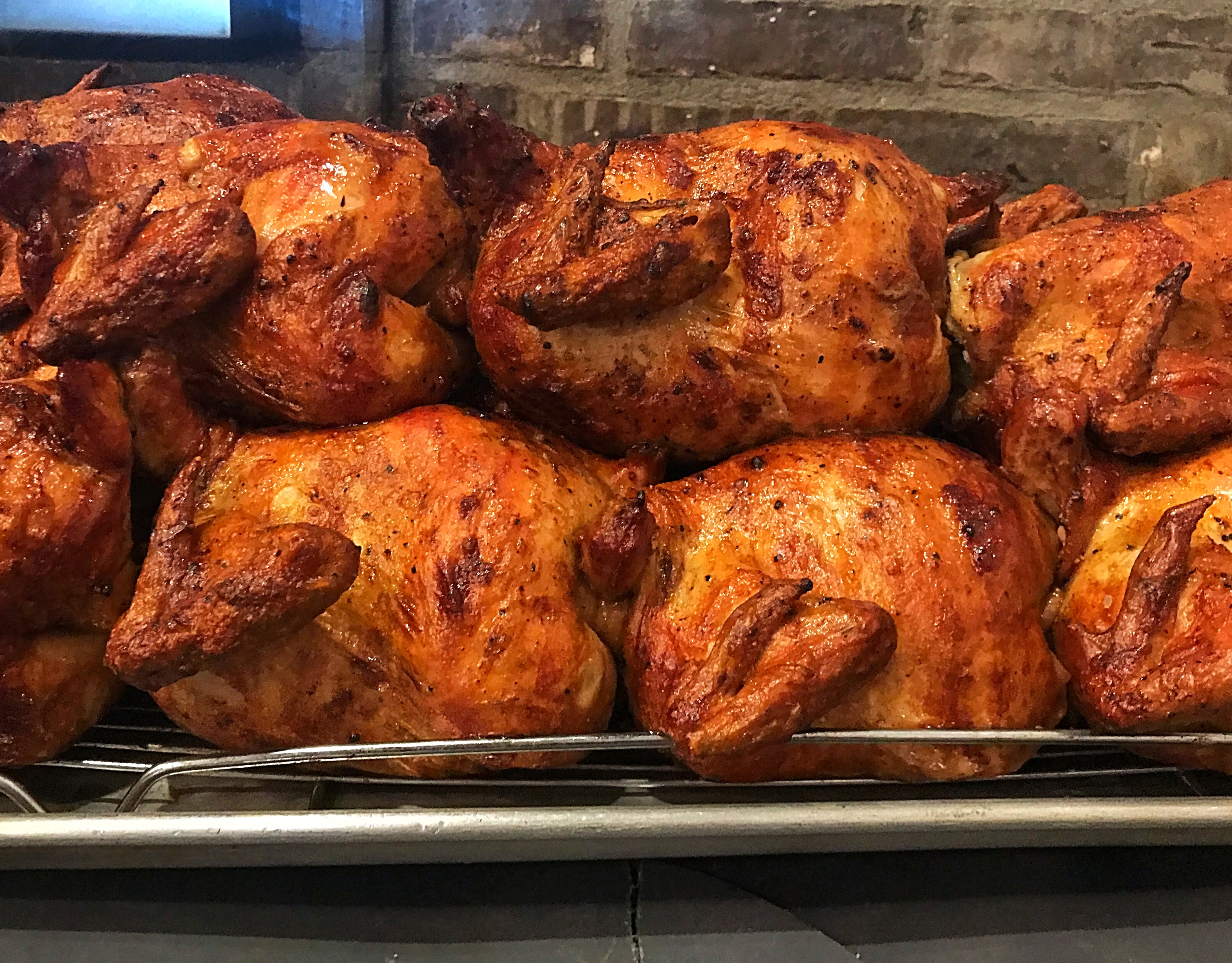 Mouthwatering chicken golden brown with really good flavor.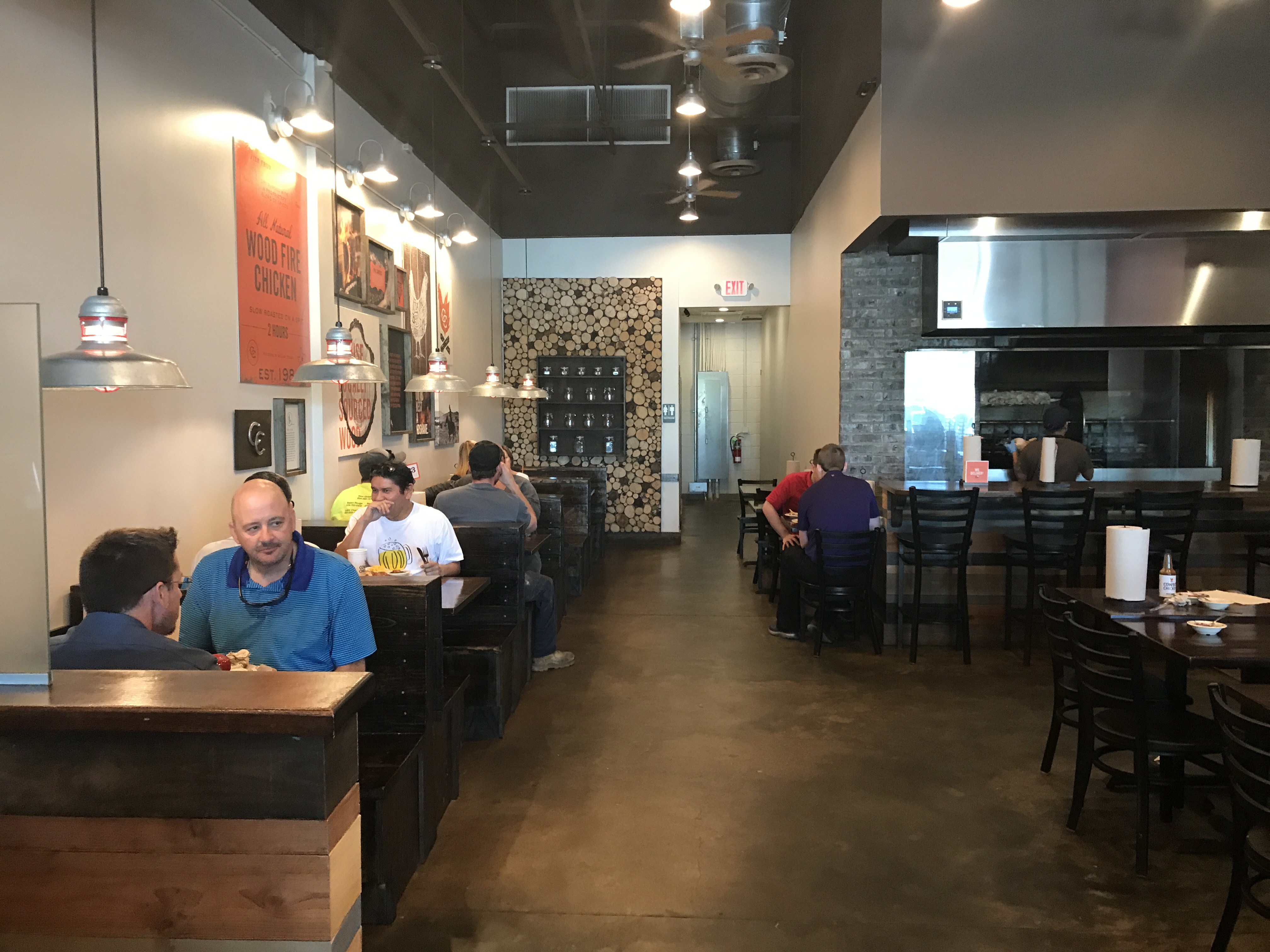 Overall our time at Cowboy Chicken was very nice. The customer service was top notch. The food was delicious.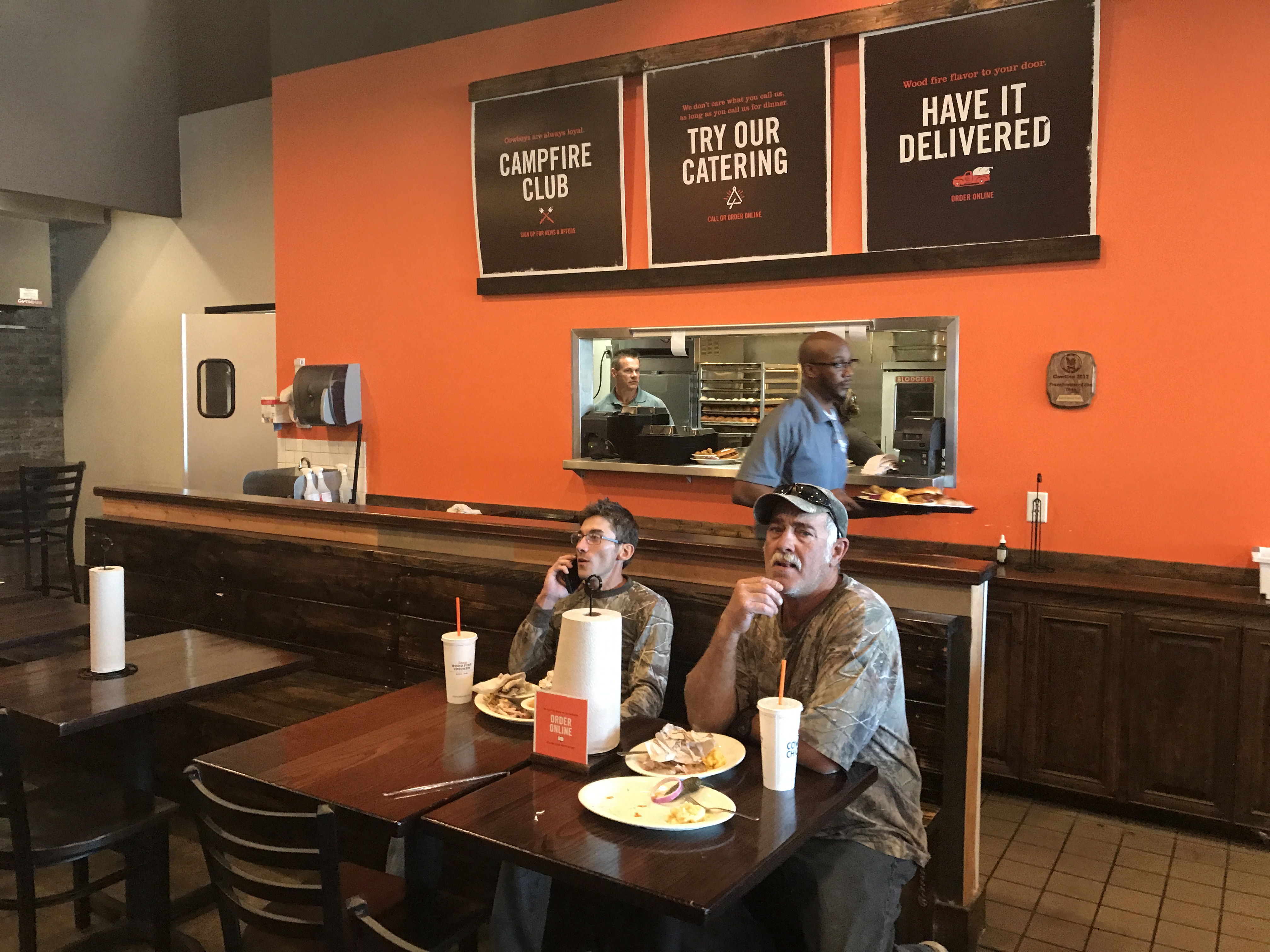 Cowboy Chicken offers options that are different than your traditional fast food restaurants. While offering healthier options. Cowboy Chicken has something for everyone. On average, after placing your order, the food is normally delivered to your table within 5-6 minutes.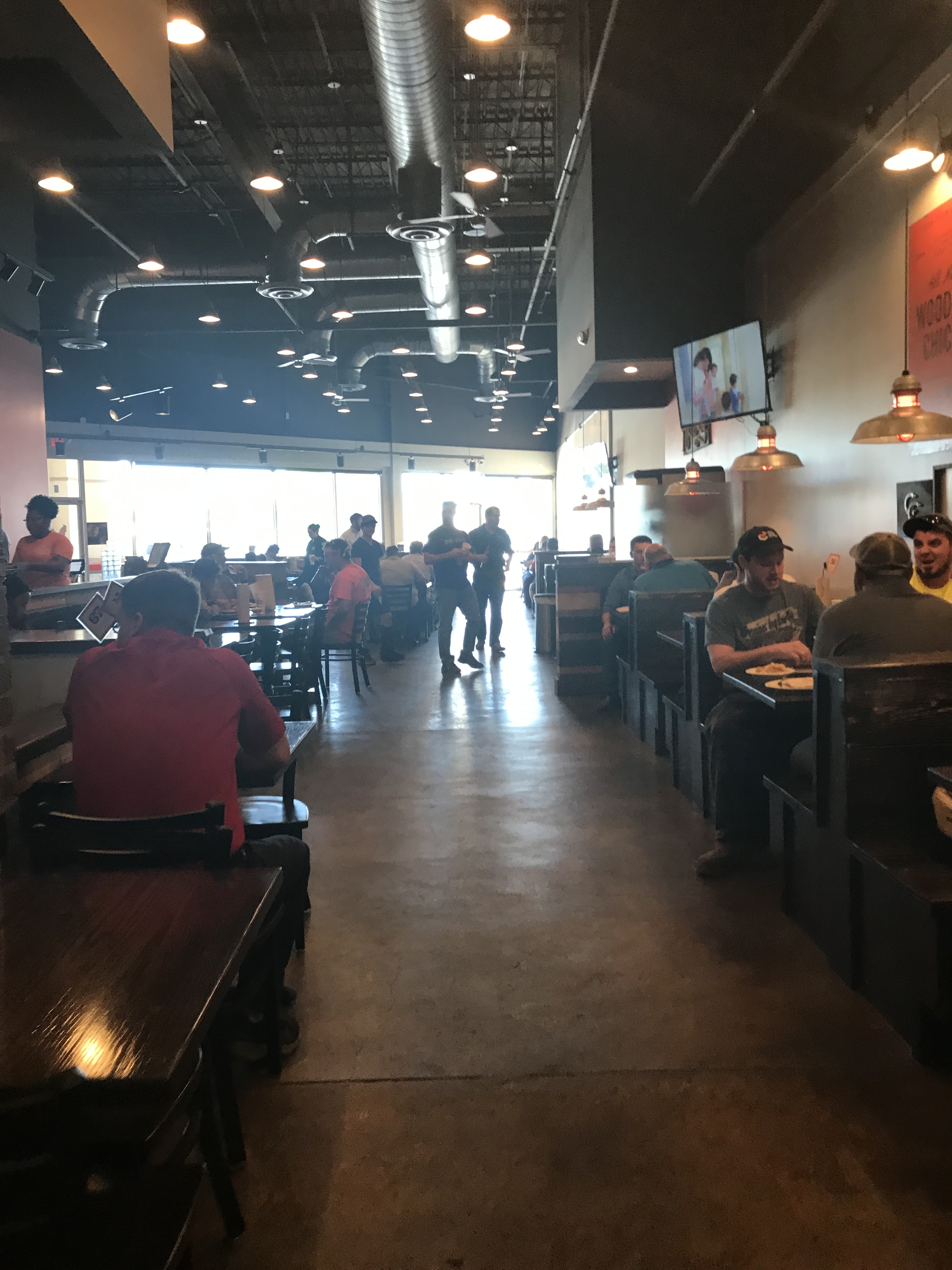 Cowboy Chicken is located at 6555 Siegen Lane, Baton Rouge, LA 70809. The Hours of Operation are Monday-Sunday 11:00 a.m. – 9:00 p.m.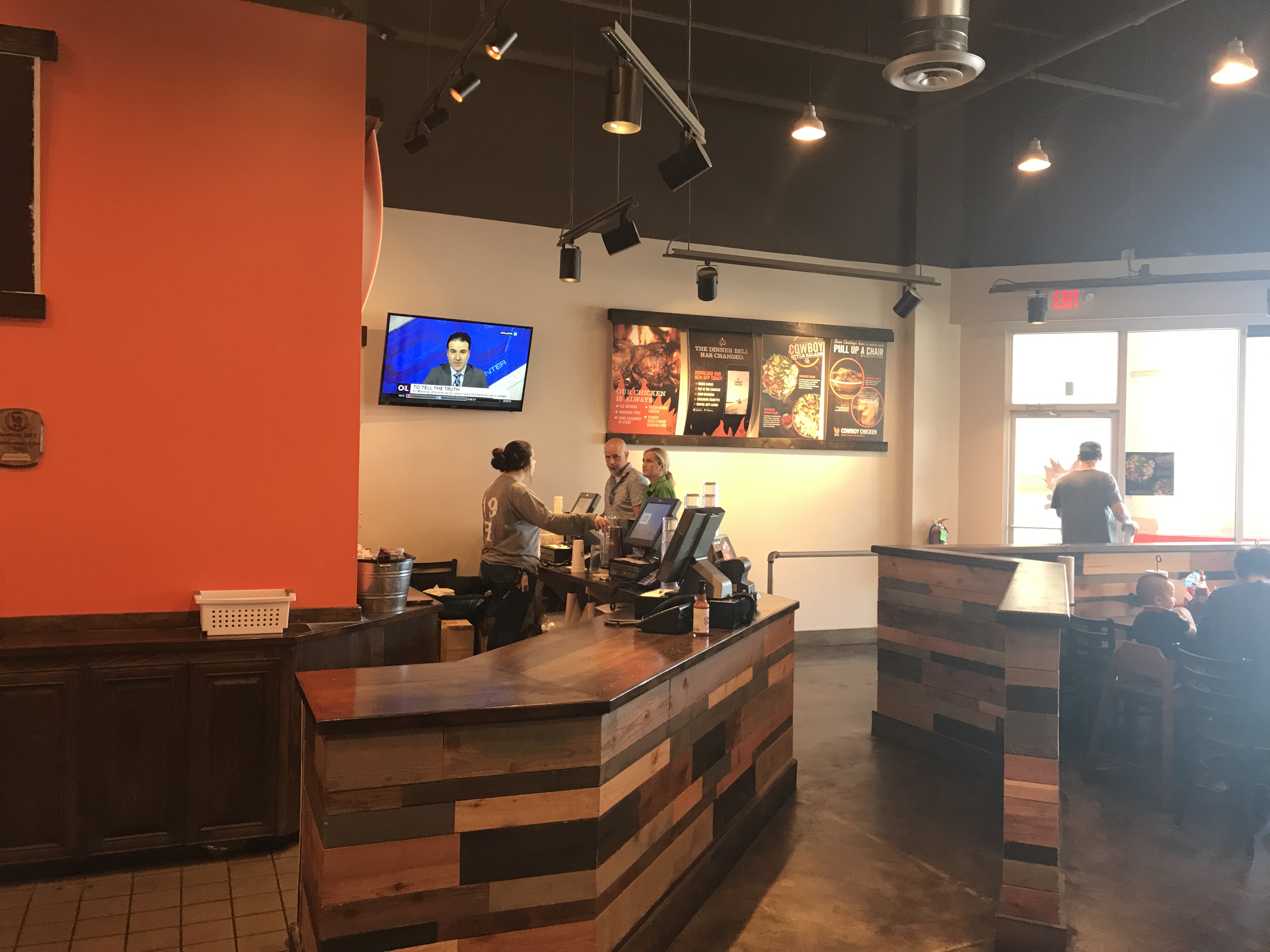 [bloglovin_button]