A few weeks ago, the hubby and I spent some time in the Covington, LA area. We stayed at a local Marriott hotel in the area. We arrived in Covington and decided to try The English Tea Room & Eatery.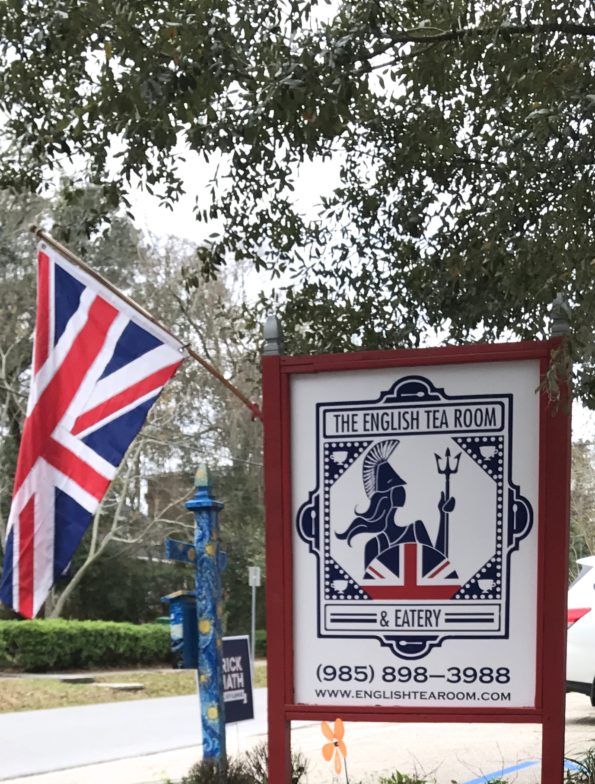 I knew that we were staying in Covington so I did a little research and stumbled upon The English Tea Room & Eatery.  To say I was excited is an understatement.  Anyone who knows me well knows that I love tea.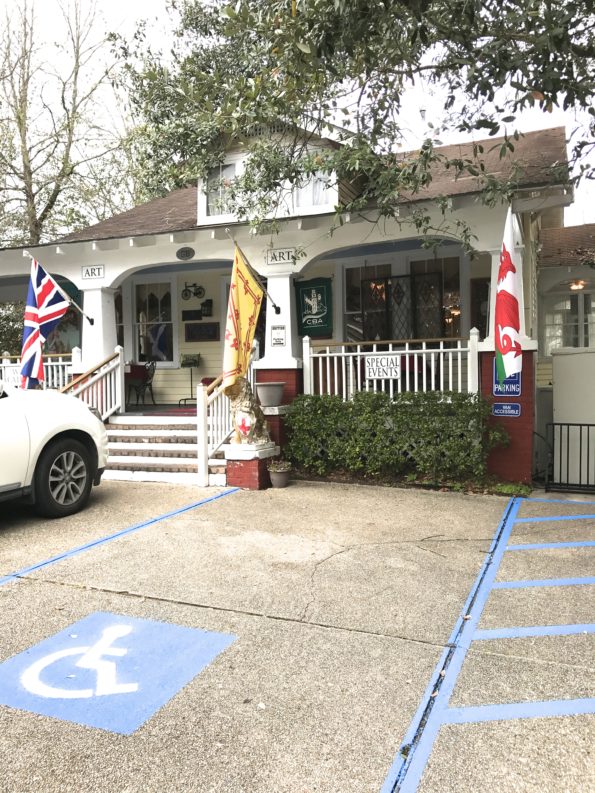 The English Tea Room was super cute as we approached the building.  It made me feel as if my husband had whisked me away to England.
The English Tea Room is a small tea room & eatery that strives to bring the unique experience of traditional Euro tea service and eclectic British charm to the South.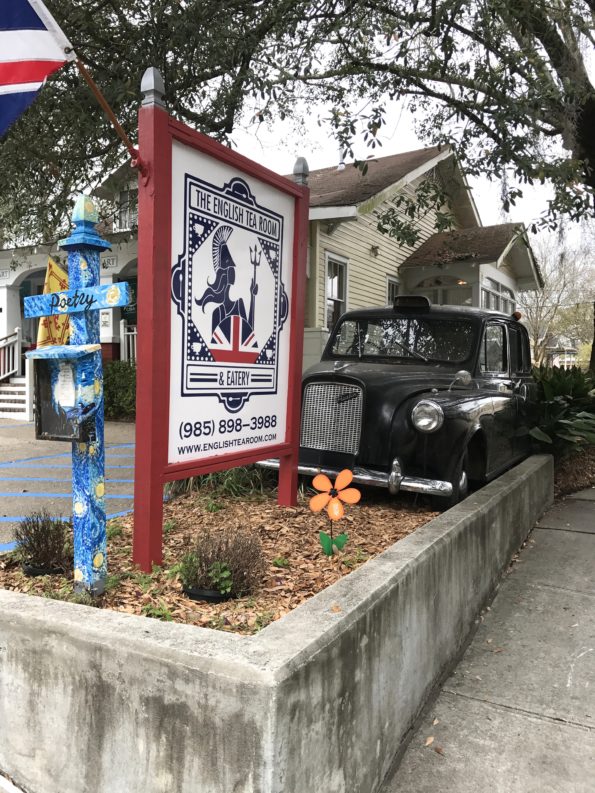 As we approached the building, there was a cute Britain style car and the British flag hanging in front.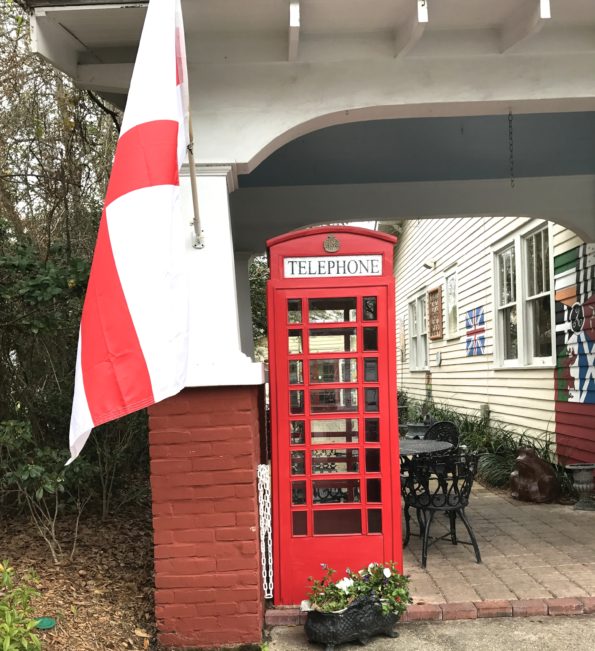 We neared the steps to enter the Tea Room and there was a red phone booth like we see in the movies.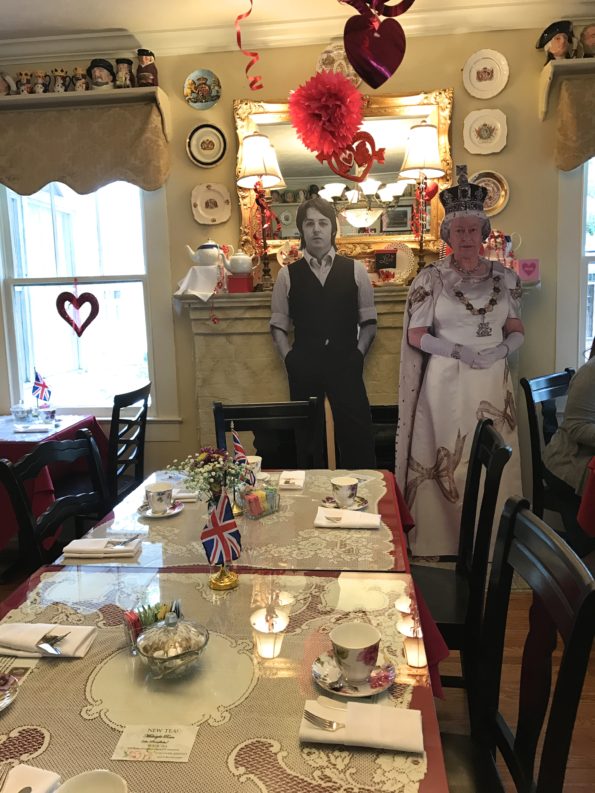 Had I really been whisk away?  No, but it sure did feel like it.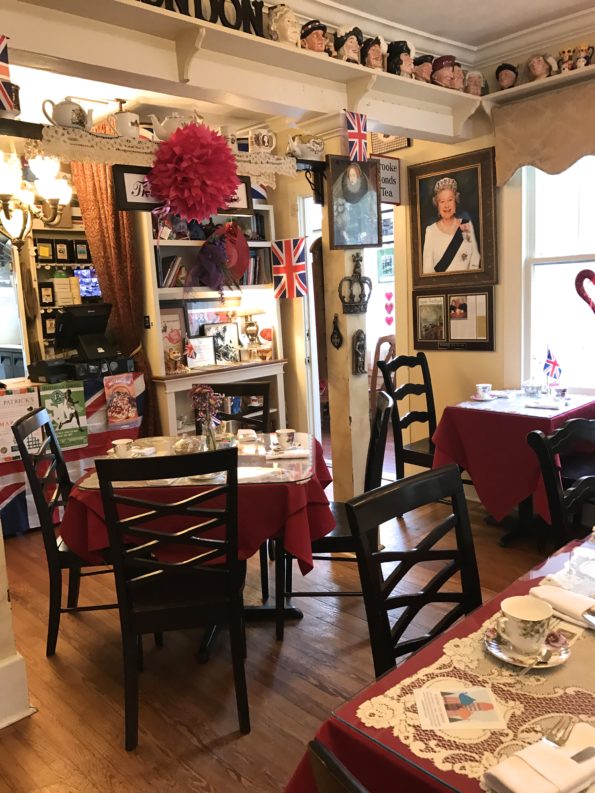 We entered the English Tea Room & Eatery and were immediately greeted by a gentlemen.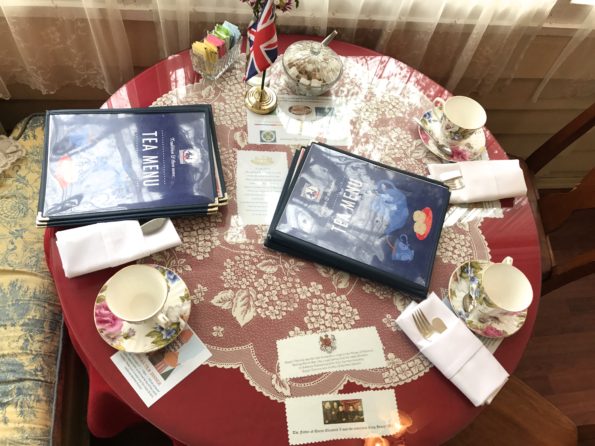 The host seated us in a cute, private area for the hubby and I to sit.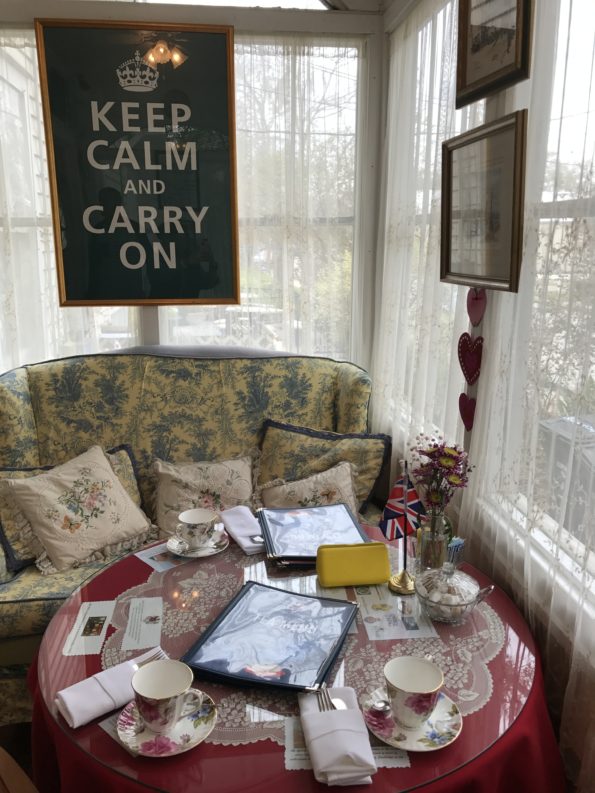 The area was quaint and adorable. A table just for me and my boo near a window. Romantic indeed, we were captivated by the setup of the Tea Room/Eatery.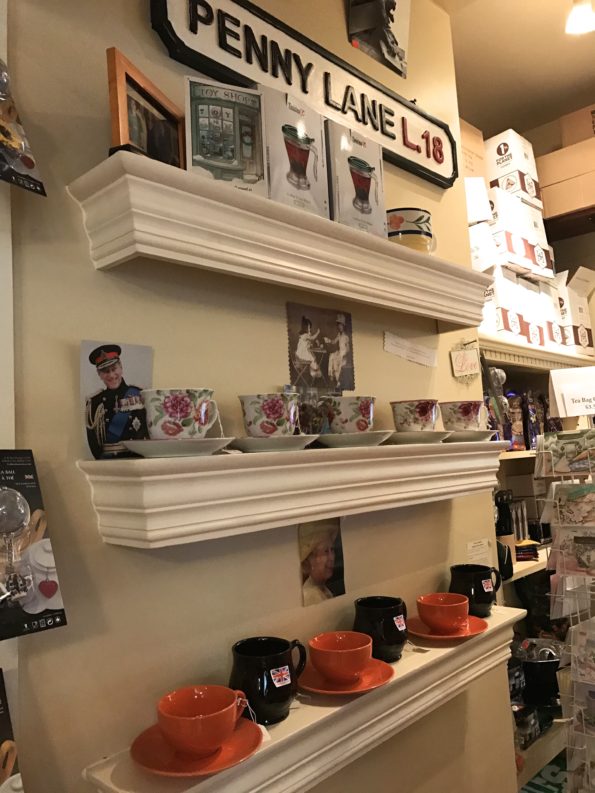 There were tea cups on shelves on the walls that were available for purchase. As well as a large variety of Teas.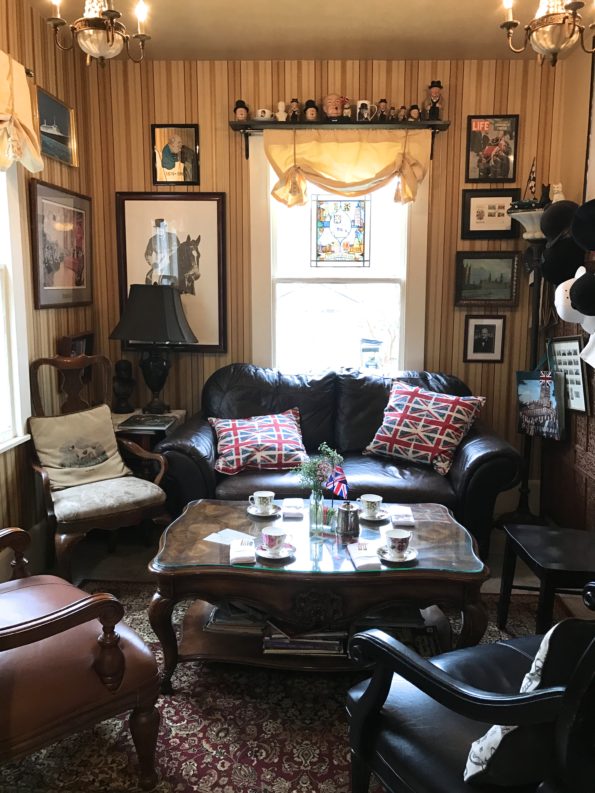 Throughout the Tea Room there were different types of seating. Tables, sofas and chairs, living room style setups and more. Definitely a nice setup for the Tea Room.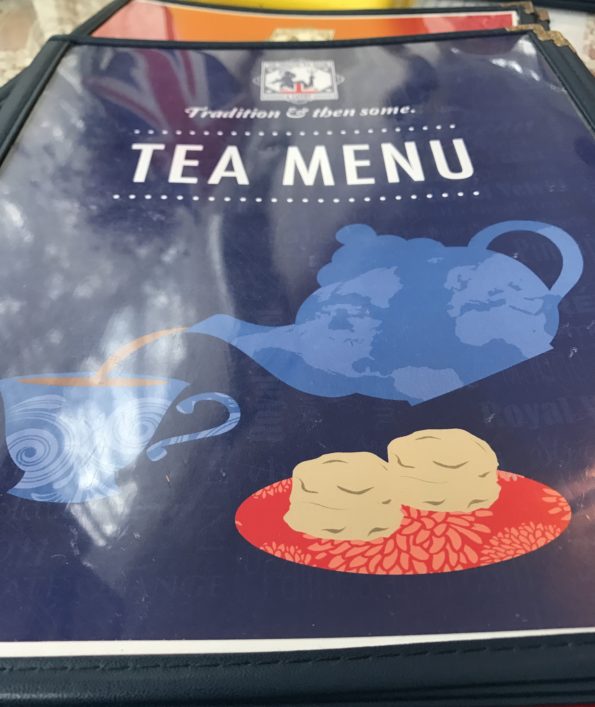 As we perused the menu, we noticed there were so many food & tea options.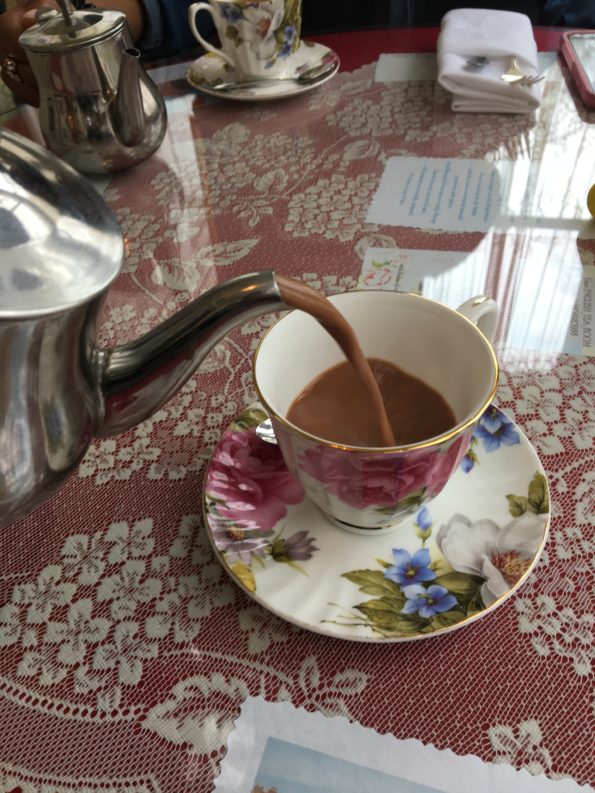 The hubby quickly decided on the Hot Cadbury's Chocolate from England. OMG!!, the best hot chocolate ever!  We have tried our share of Hot Chocolate but not like this one. Superb!!! Creamy goodness.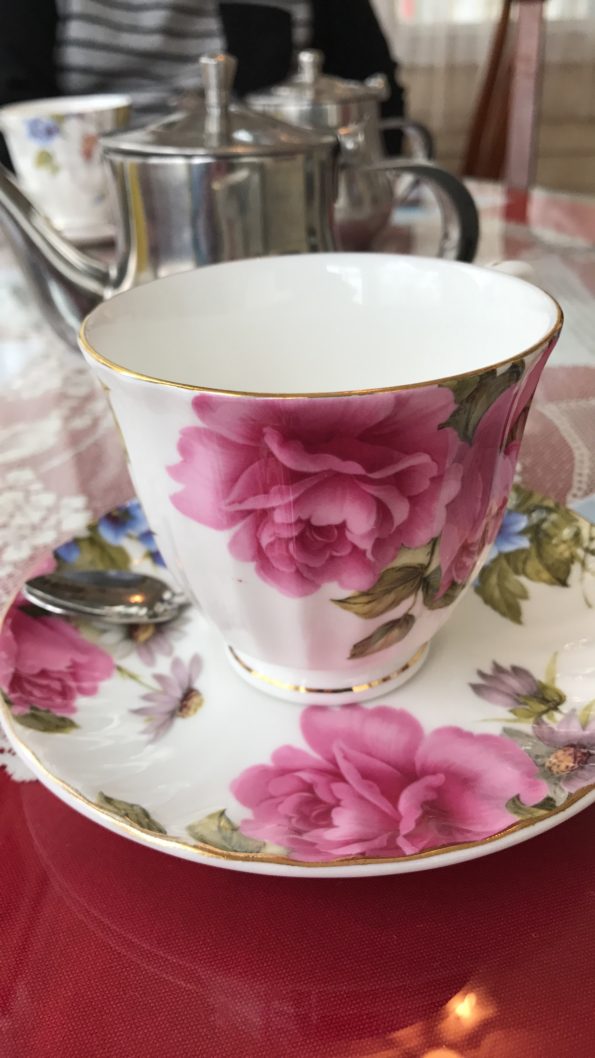 The tea menu was massive. I am pretty simple when it comes to tea and anything fruity works for me. There were approximately 200 teas to choose from.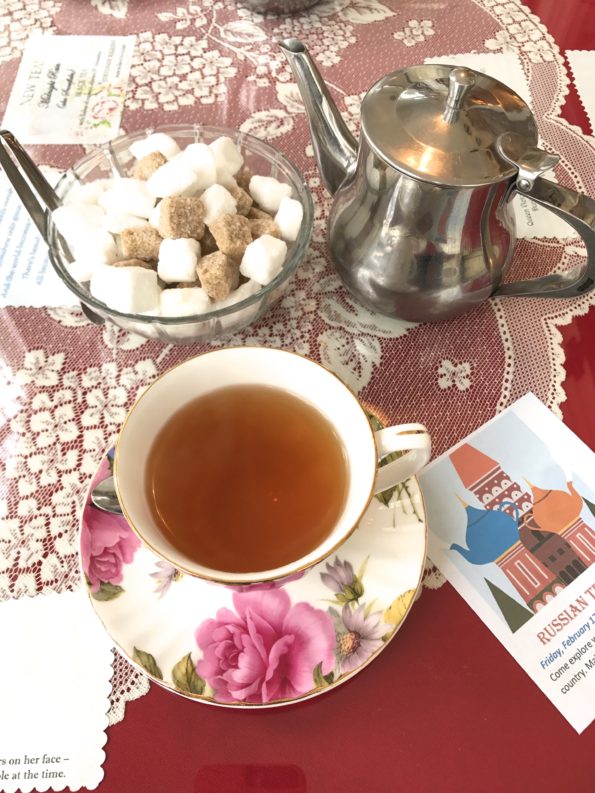 I ordered a small pot of tea for one. My tea choice was orange passion fruit. A fruity tea, light with a good flavor. The tea included free refills. A fruity tea, perfect for the cold morning.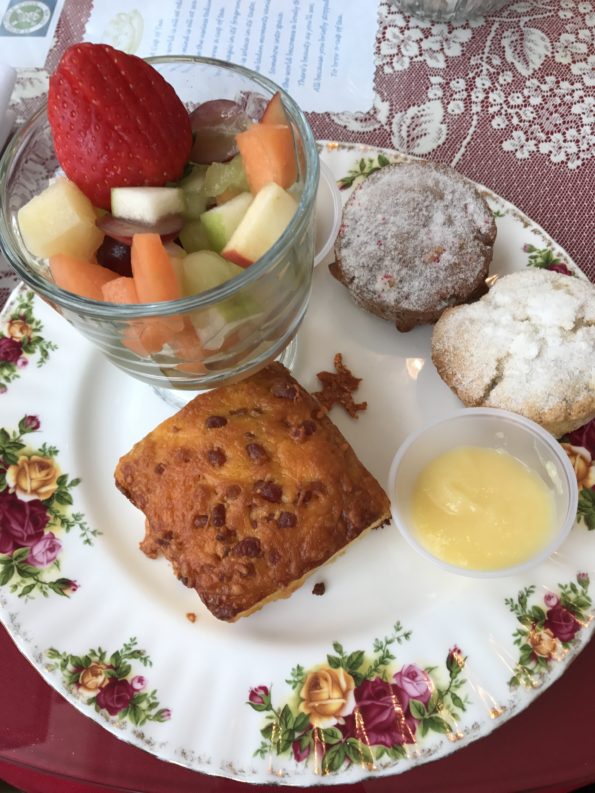 We quickly decided what we wanted. I ordered the scones and the Buckingham Bake. The Buckingham bake included baked egg, hash brown, cheese and onion casserole topped with bacon and cheese, served with bread of your choice and fresh fruit.
The bake was delicious. Served pipping hot!  A gooey cheesy mixture with a nice crust on the outside. Really good.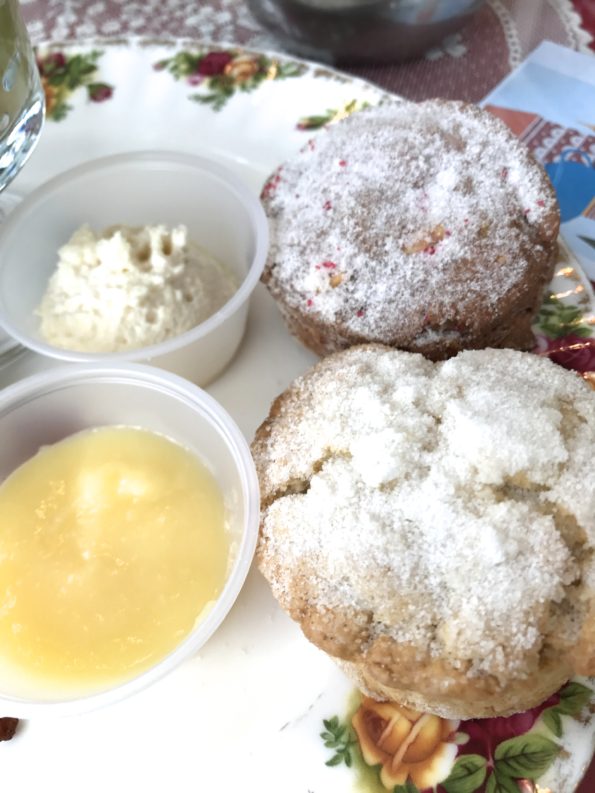 The scones were served with clotted cream and lemon curd. The were a little harder than the American style scones but had incredible flavor. The scones paired nicely with the cream and curd.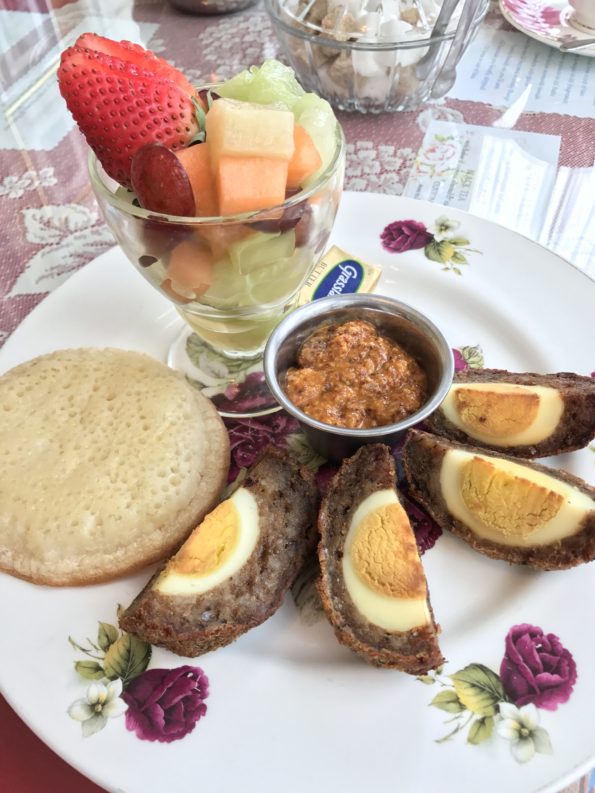 The hubby ordered the Scotch Egg. A Scotch Egg is traditionally a Scottish breakfast or picnic food. A hard-boiled egg that is wrapped in sausage and breadcrumbs then baked and sliced. Wowzers, incredible Scotch Egg.
This was not my first time trying a Scotch egg but it was delicious. I loved that it was served with mustard for dipping. In addition, fresh seasonal fruit and a bread of choice.
He also tried Crumpets. What is tea without Crumpets?  The Crumpets were lightly toasted crumpets served with butter and imported preserves. Amazing.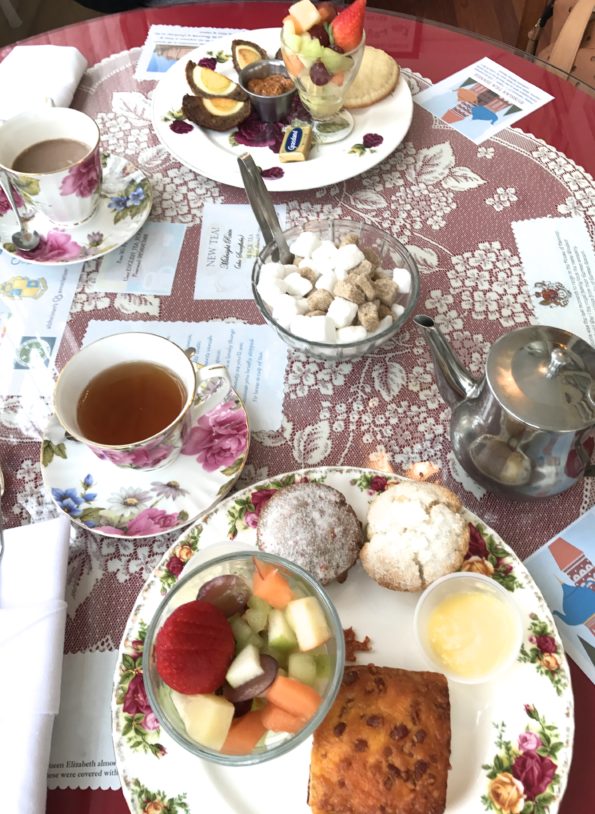 We enjoyed every bit of our breakfast with our pinky up the entire time!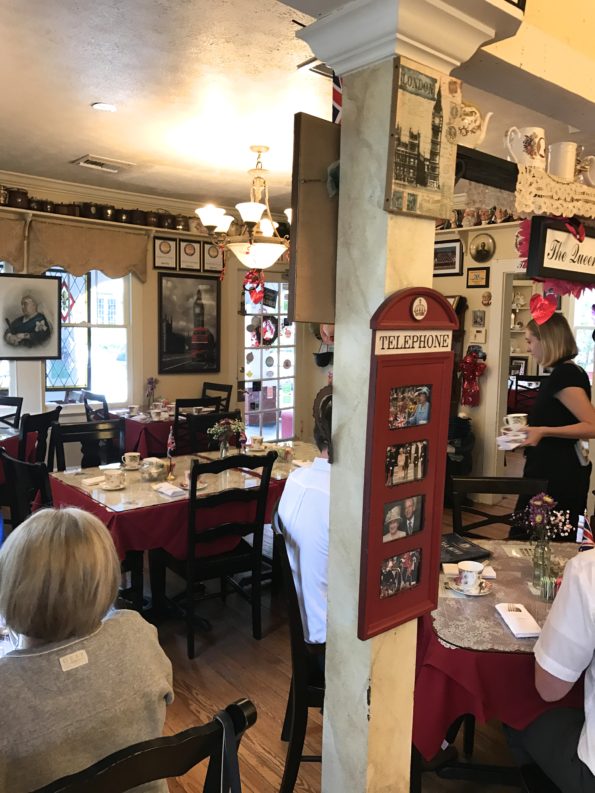 In addition to breakfast, the English Tea Room also serves Lunch and Dinner. Menu items include Salads, Sandwiches, Quiche, Cheese Boards, Soups and so much more.
Have a sweet tooth? The English Tea Room offers Strawberry Shortcake, Chocolate Chai Trifle, Cheesecake for dessert.
The English Tea Room also offers Catering for special events. Hosting a tea party or special event, let the English Tea Room cater this event for you.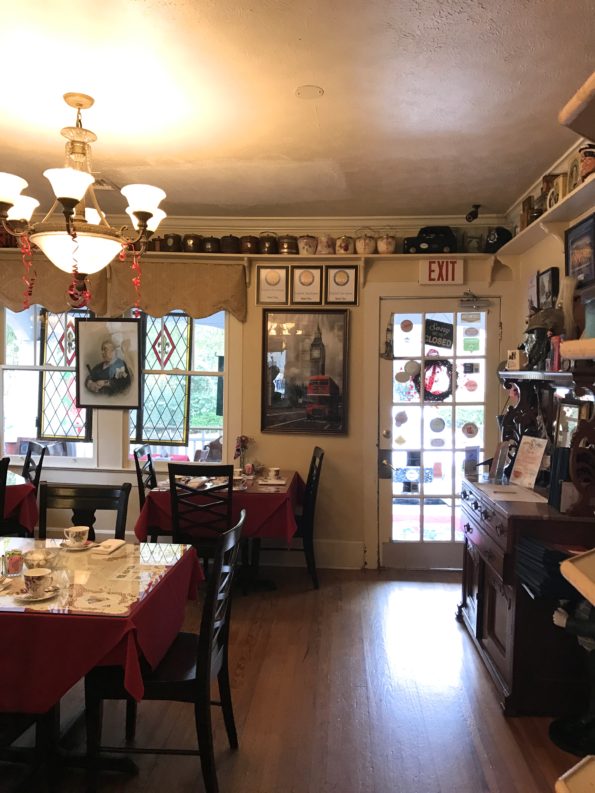 Overall The English Tea Room was absolutely delightful.  The food was incredible. The service was impeccable. Our waitress was very informative and knowledgeable. No complaints at all about the experience, the food or service.
Definitely a recommendation if you are in the Covington area or passing through.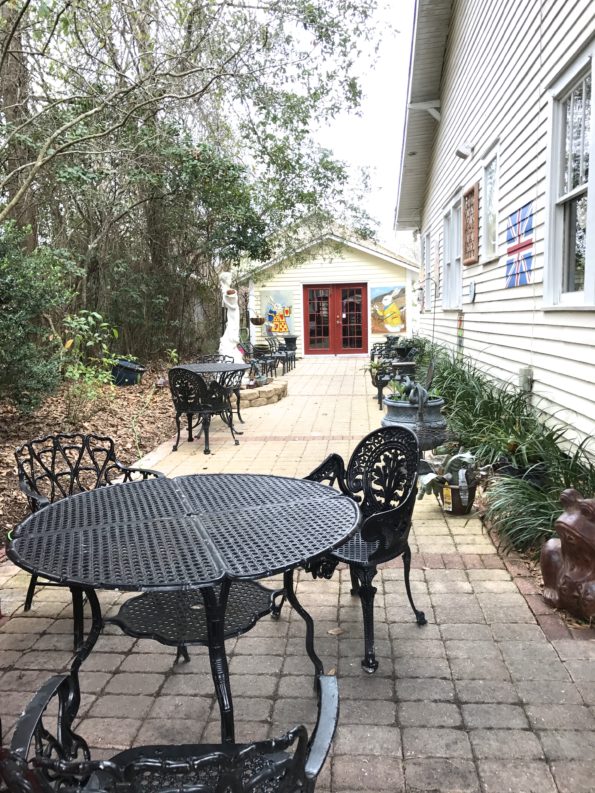 The English Tea Room & Eatery is located at 734 East Rutland Street, Covington, LA. The Hours of operation are Monday – Saturday 9:00 a.m. – 6:00 p.m. and closed on Sundays.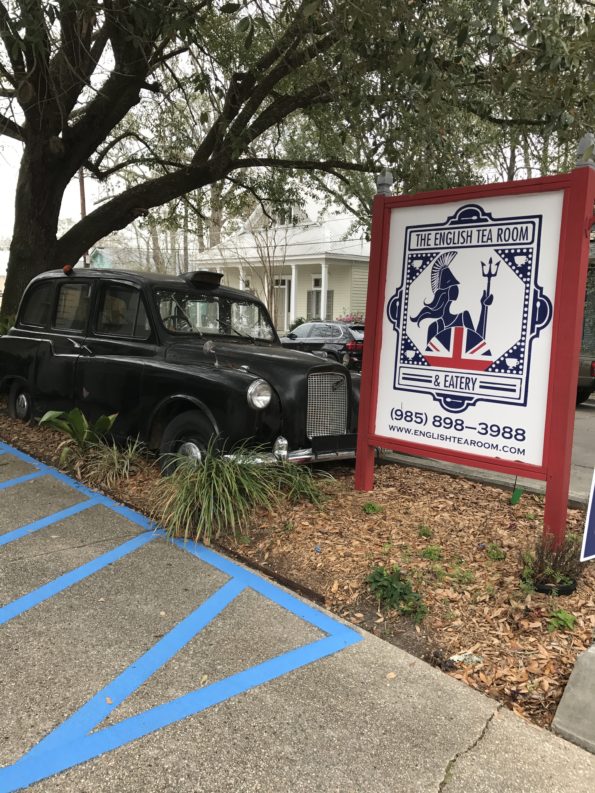 Head on over to Covington & be sure to tell them that Da'Stylish Foodie sent you!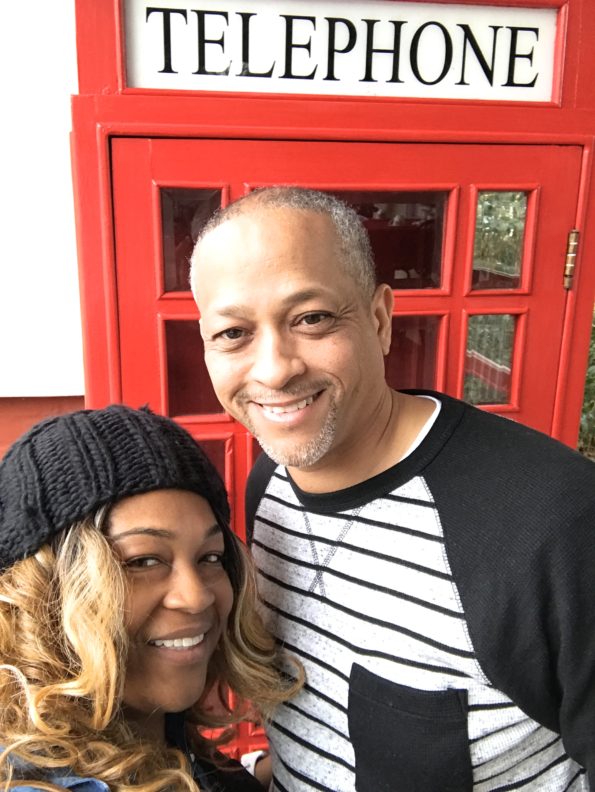 [bloglovin_button]