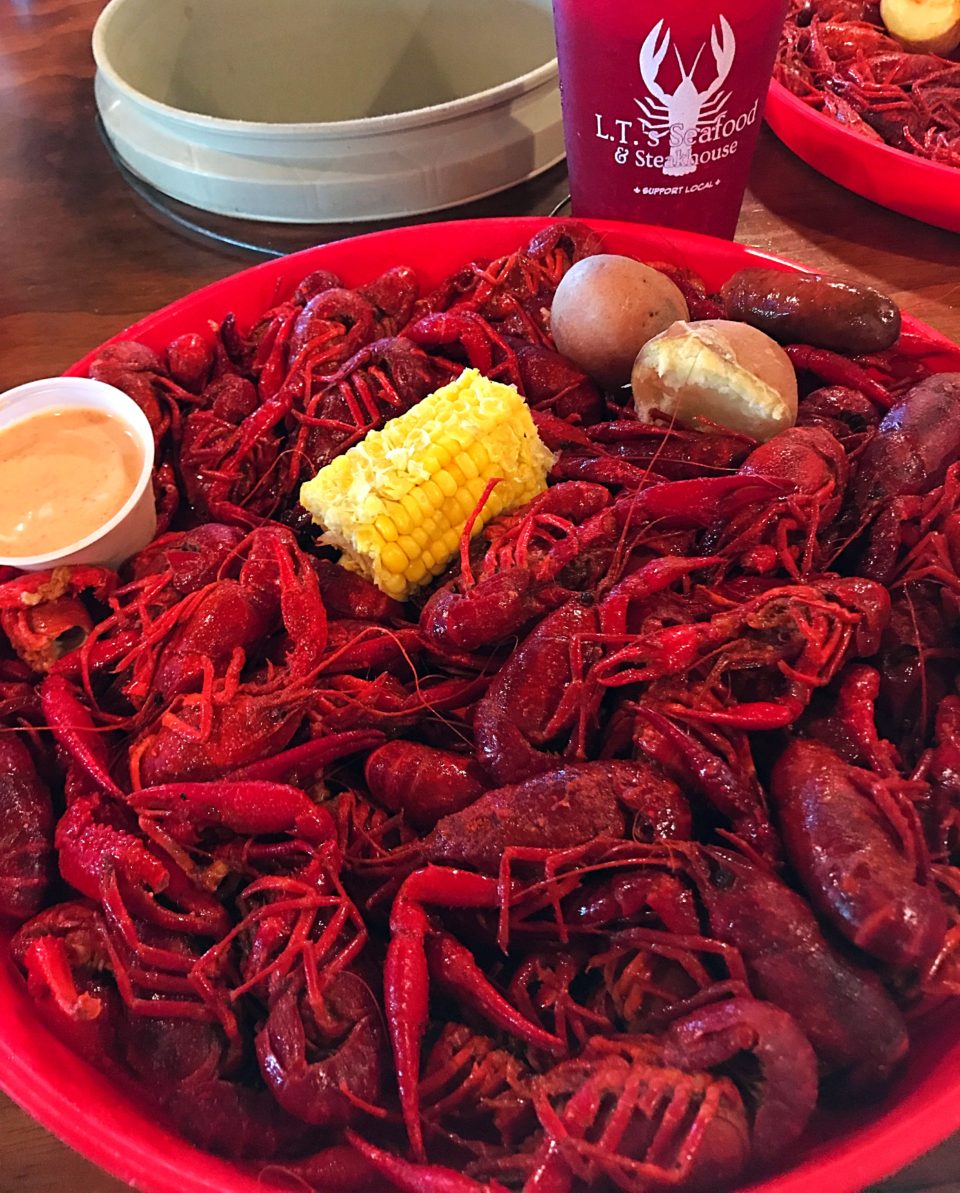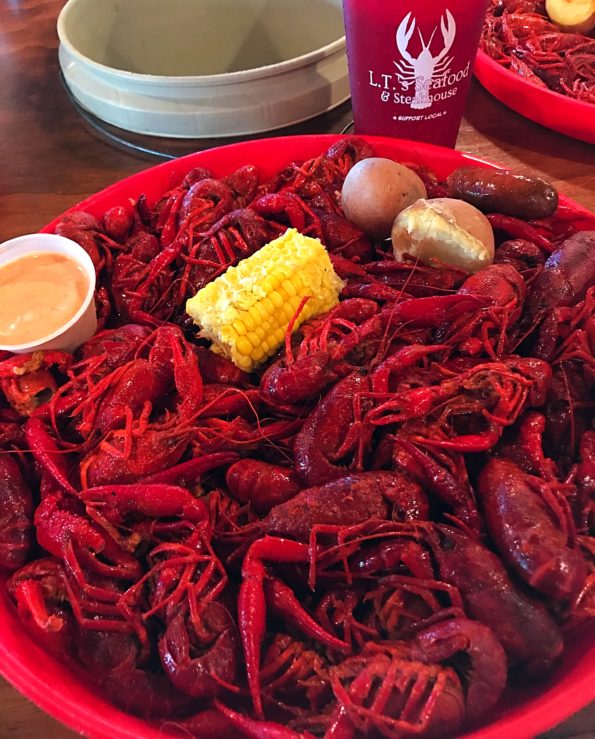 L.T.'S Seafood & Steakhouse is a Cajun restaurant located in Broussard, LA. L.T.'s is a dine-in and drive-thru restaurant. Serving boiled seafood, fried seafood, steaks, pastas, and sandwiches.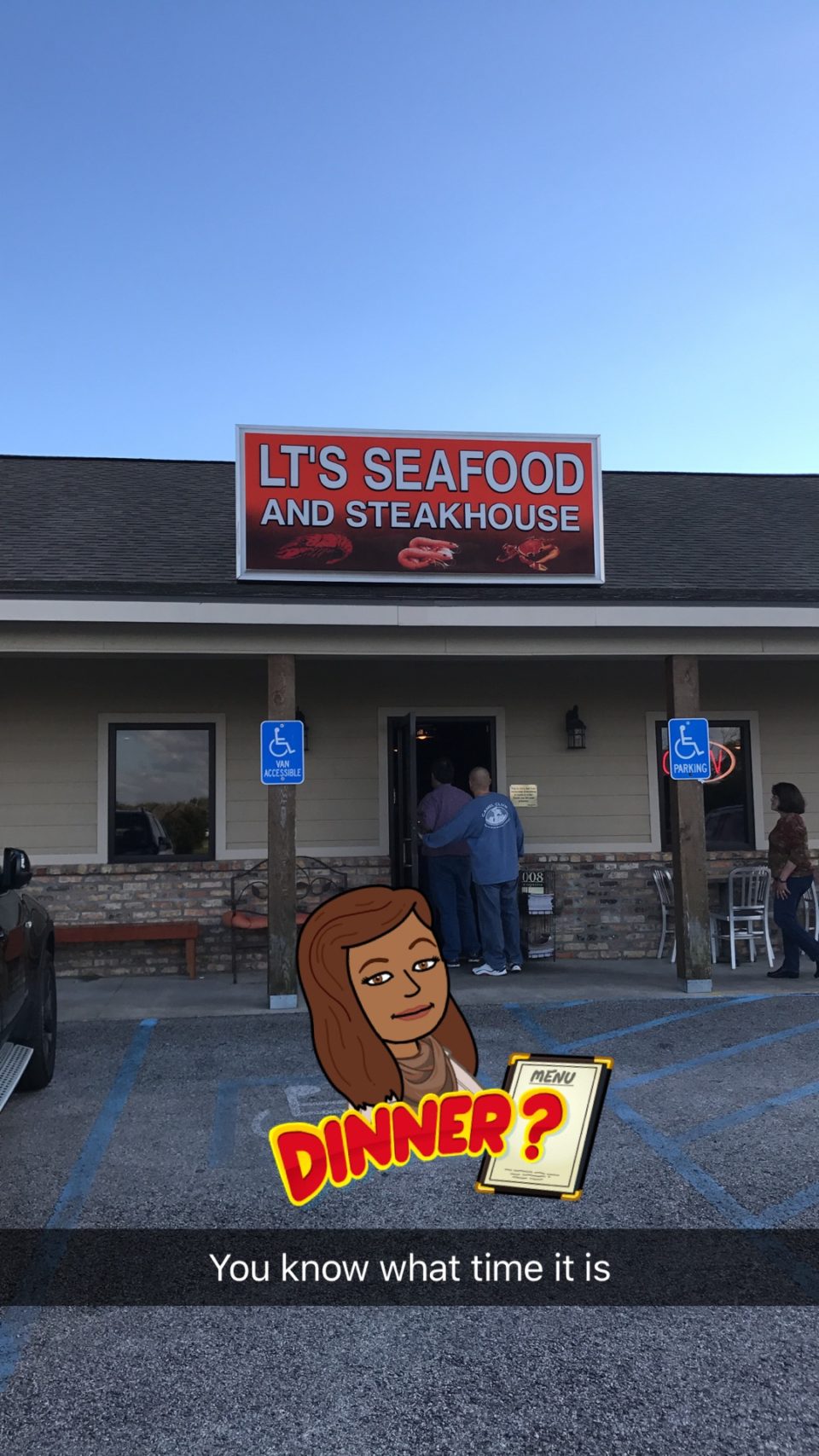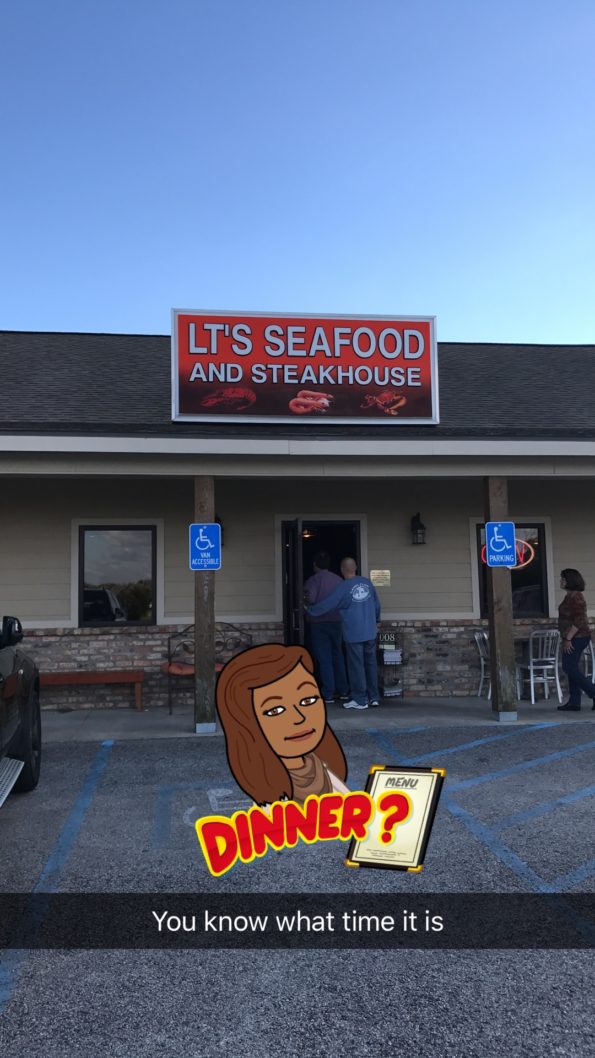 As many of you know that I am currently in the middle of my Crawfish Tour. We were celebrating my Aunt's birthday and she loves crawfish. So I decided that's perfect, she loves Crawfish and I am in search of the best Crawfish in our area, let's give L.T.'s a try.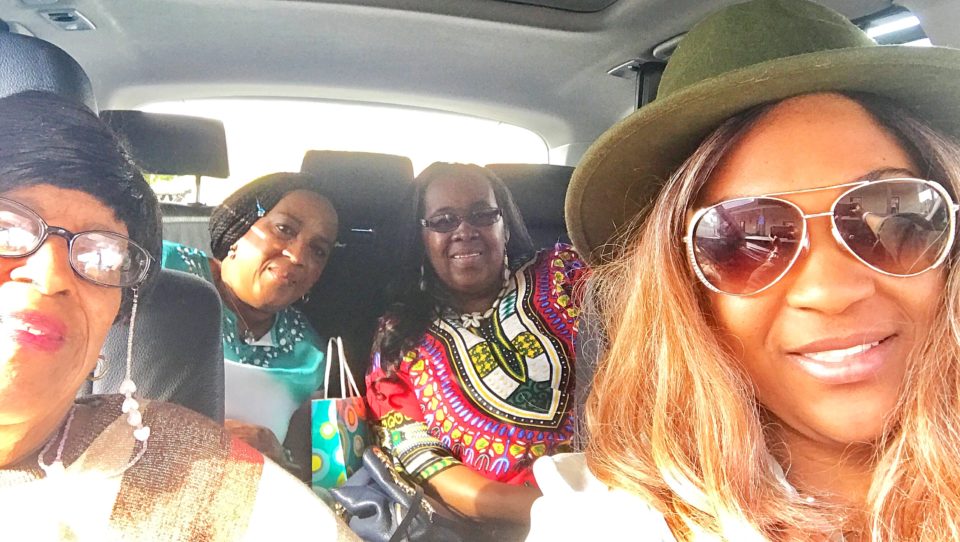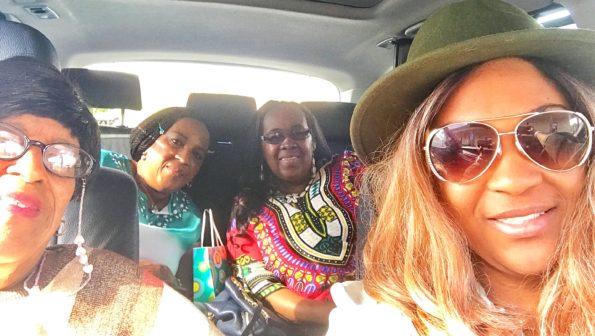 We arrived at the restaurant at about 4:40pm on a Friday afternoon.  There were several cars parked outside ready to get in.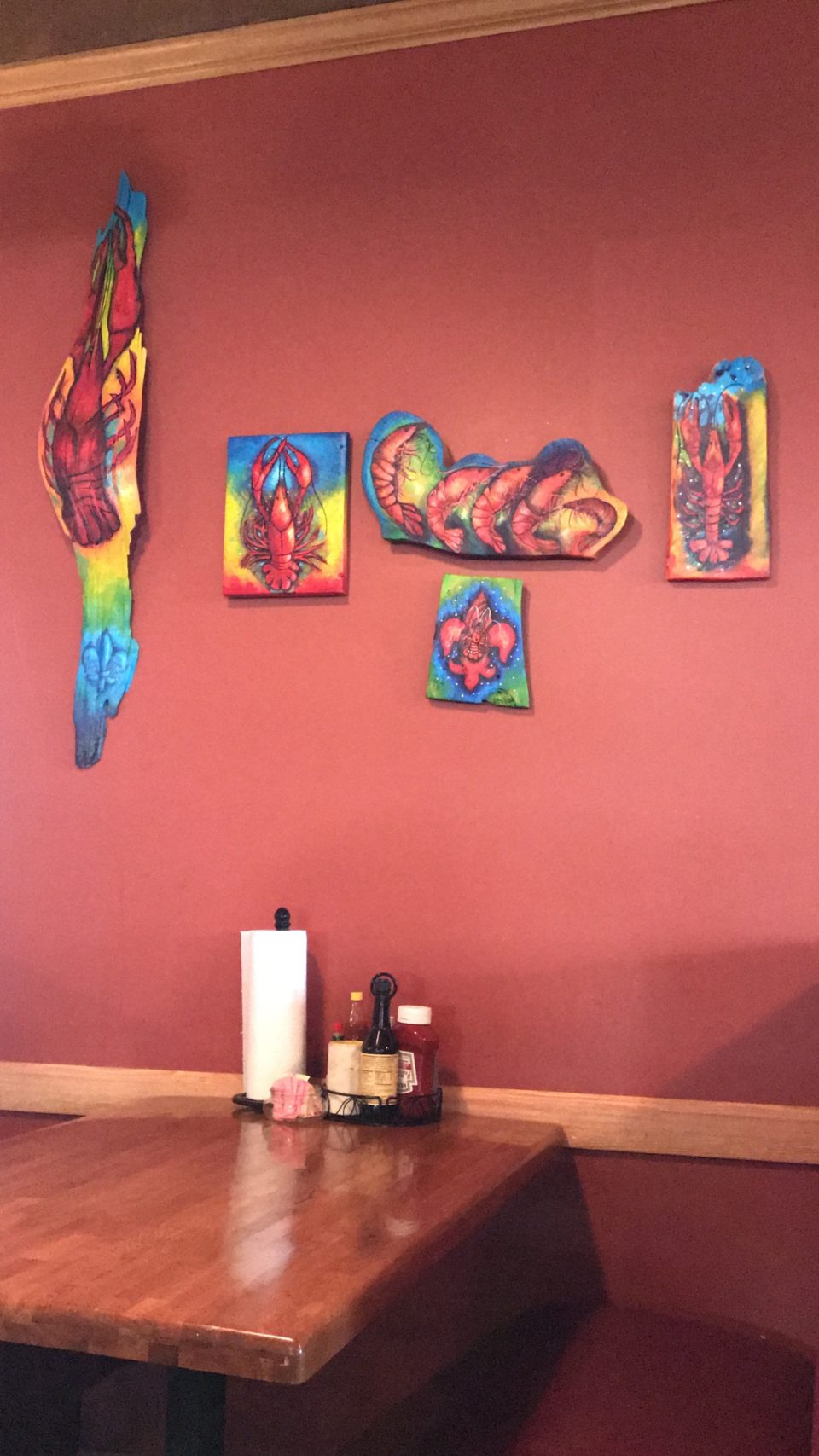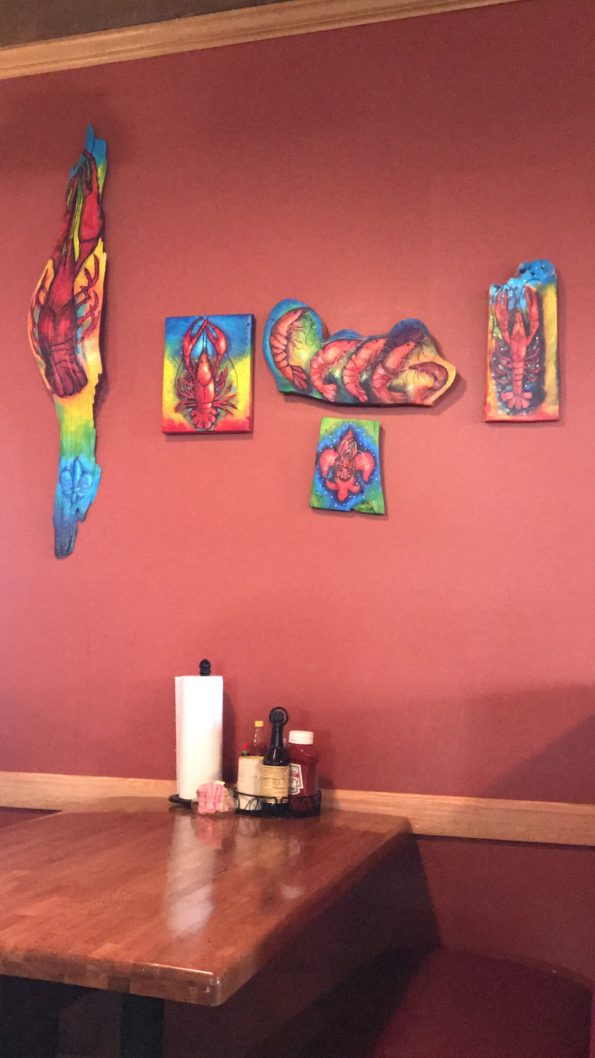 As we entered the restaurant, we noticed the Cajun theme decor. The waitresses wasted no time to come over to the tables and take our drink orders.
The menu had a very large variety options. We decided on two appetizers. One of the ones we wanted, which was the Cajun Sriracha Oysters, were not available that night.  I plan on going back and trying these oysters someday.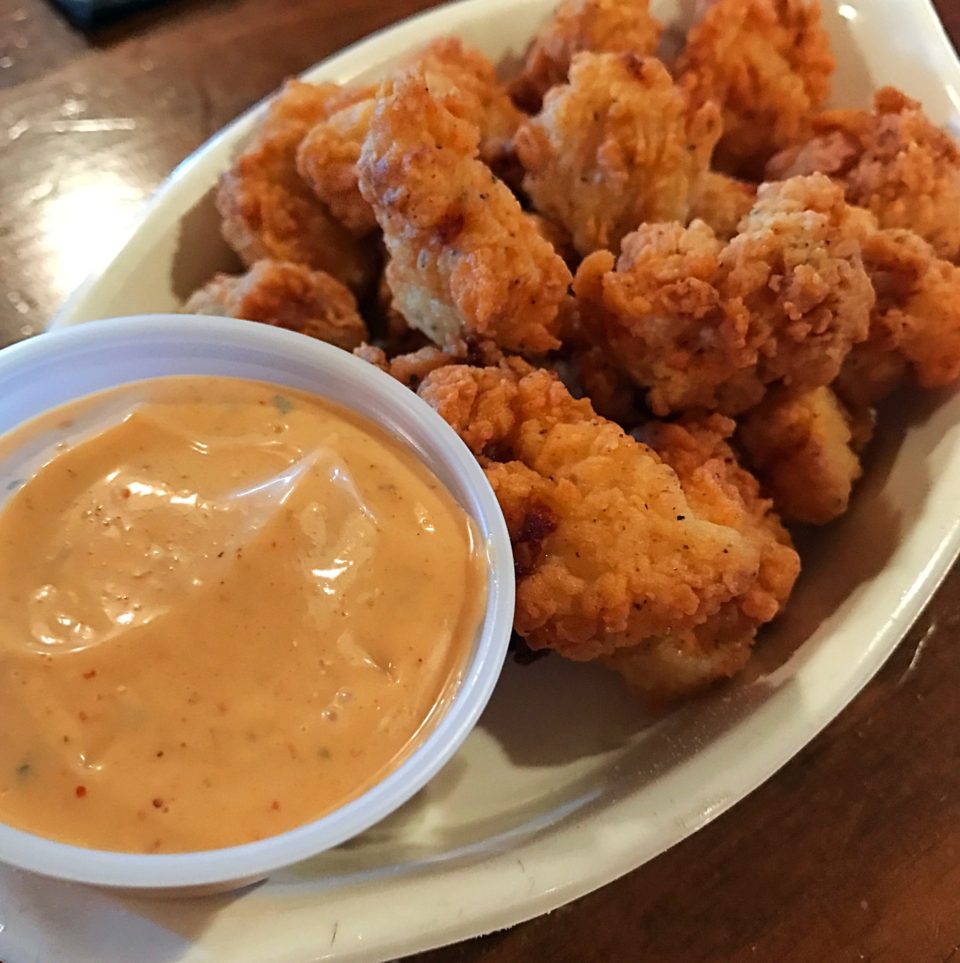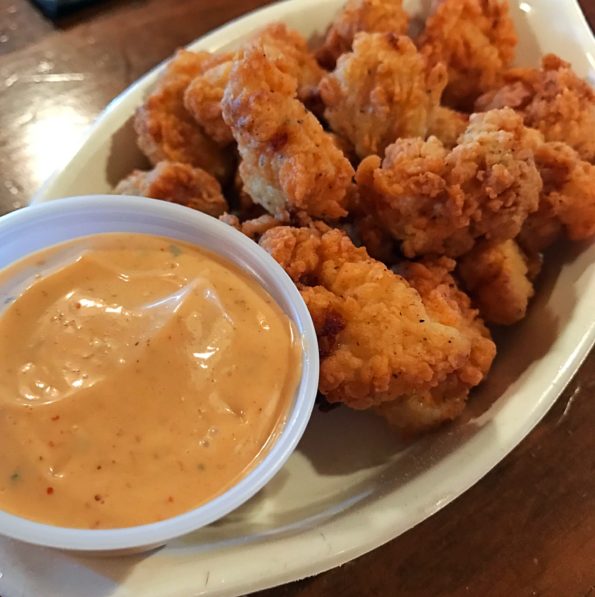 Anyways, we chose the Fried Alligator and the Crab Cakes LA LA. The fried alligator, was alligator bites that were battered and fried with chipotle ranch sauce. They were tender and fried golden brown. Cooked perfectly. Alligator can be rubbery and tough if not cooked properly, but they nailed it. The dipping sauce had a nice level of heat. Really good choice.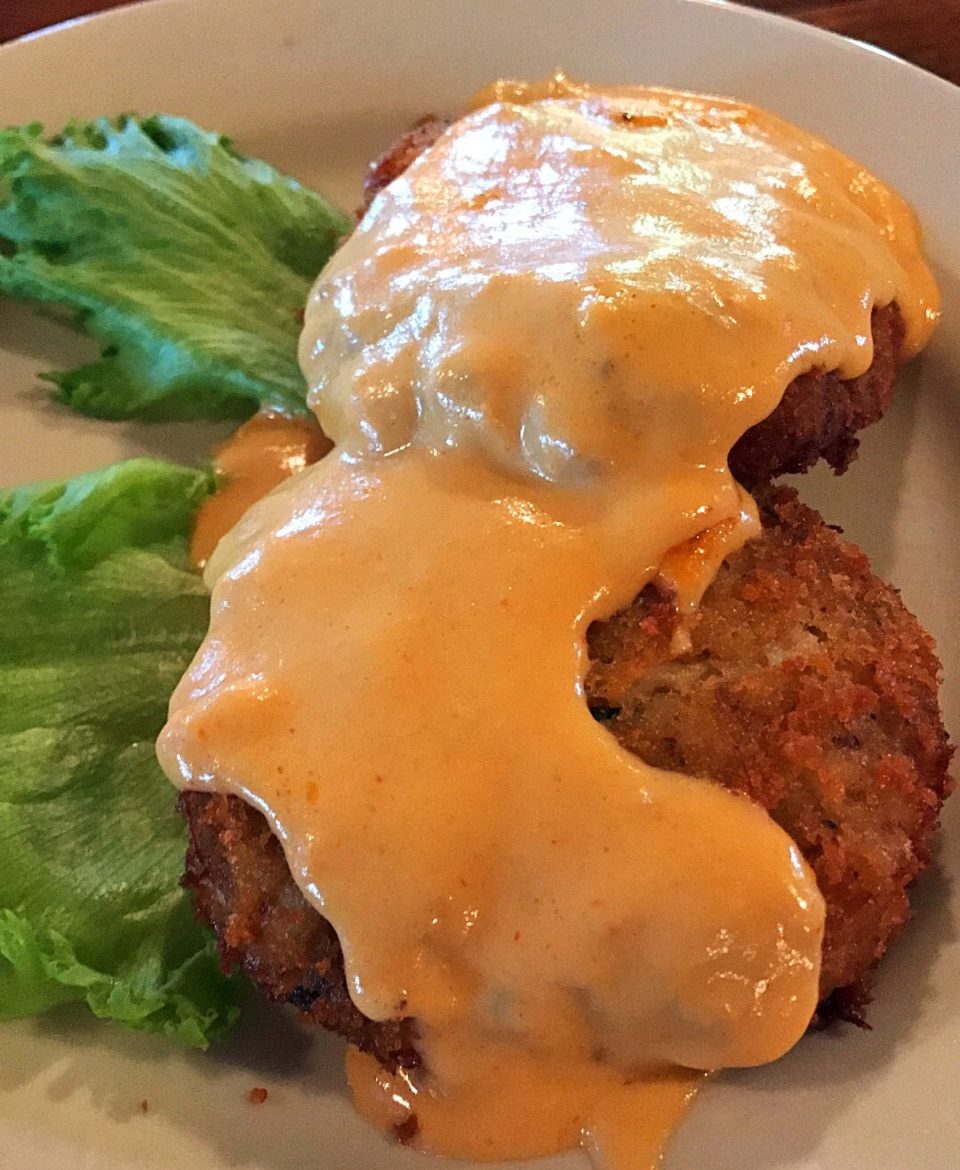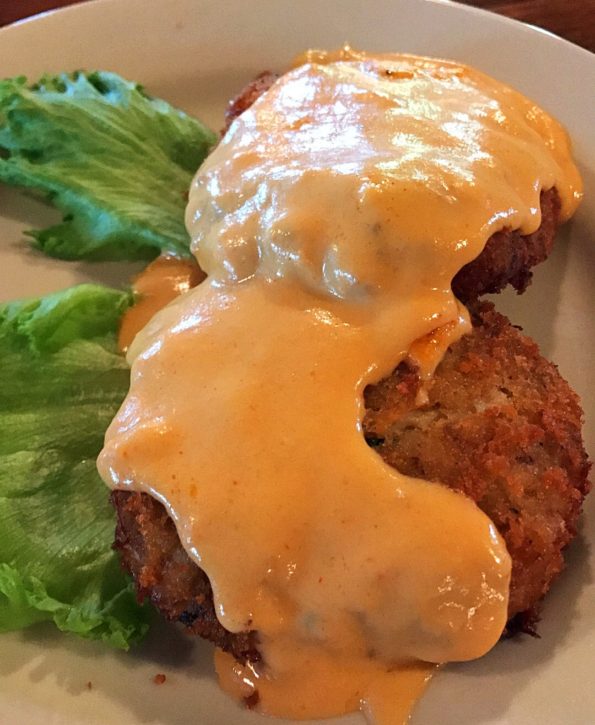 The Crab Cakes LA LA included 2 Crab Cakes topped with a spicy cream sauce. The Crab Cakes were served on lettuce leaves. Pretty good. They had a good flavor. The spicy sauce on top paired well together. The appetizers were delicious.
It was time for the main attraction, the Crawfish. I ordered 5lbs of spicy crawfish with corn, potatoes, a half of sausage and dipping sauce. WOOOO!!!, let me just say I was not prepared for the incredible flavor of the crawfish.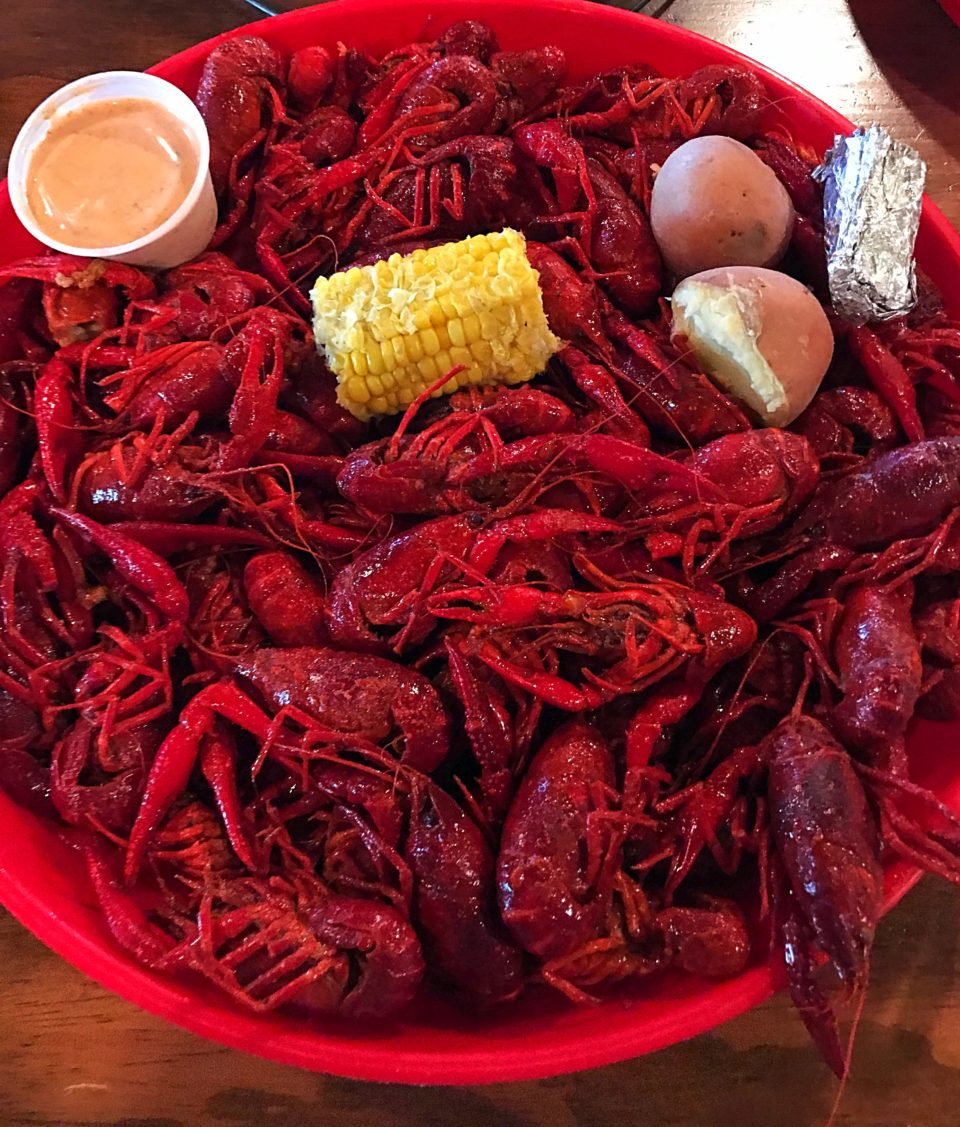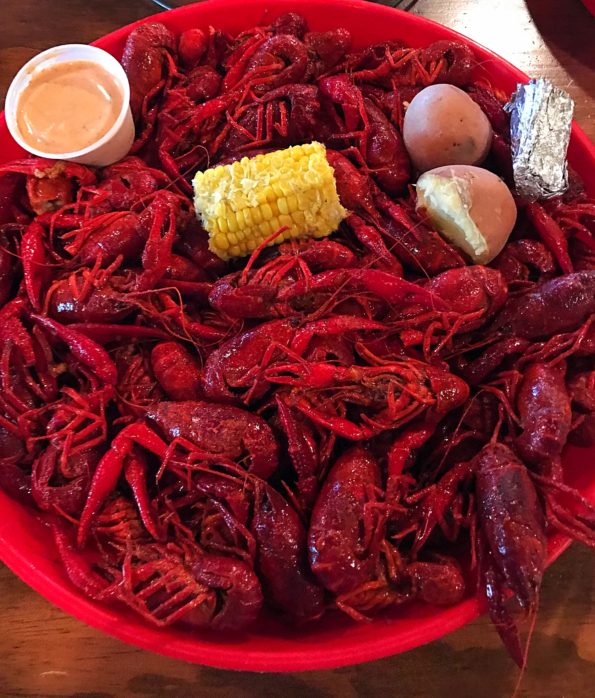 The lady placed the platter of Crawfish right in front of me. I could smell the spice. Oh so good. The crawfish had a beautiful red color. The heat level did not disappoint. Superb!
I ate all of my crawfish it was that good. Boiled perfectly, easy to peel and even the sides were done well. The crawfish was spot on.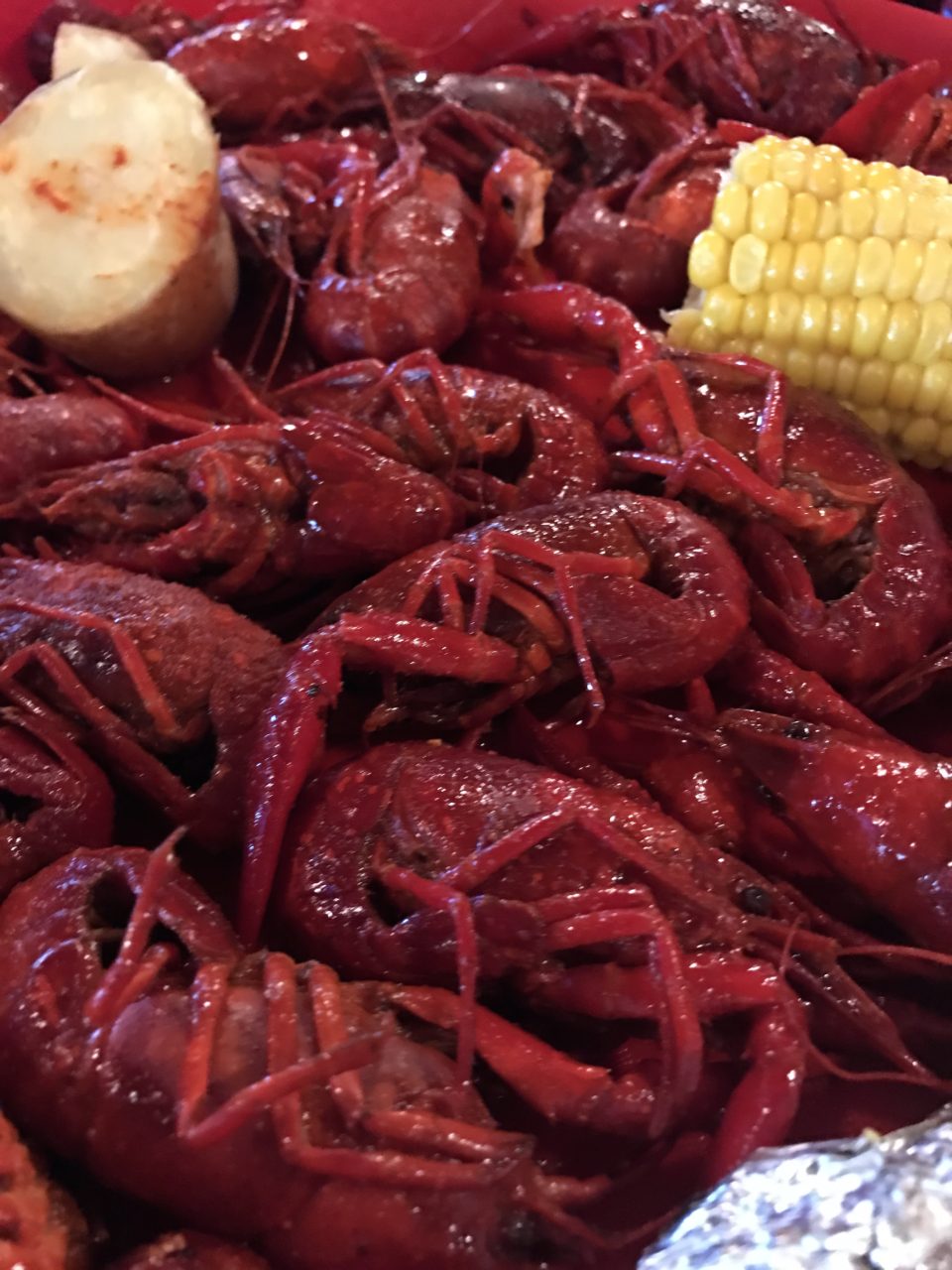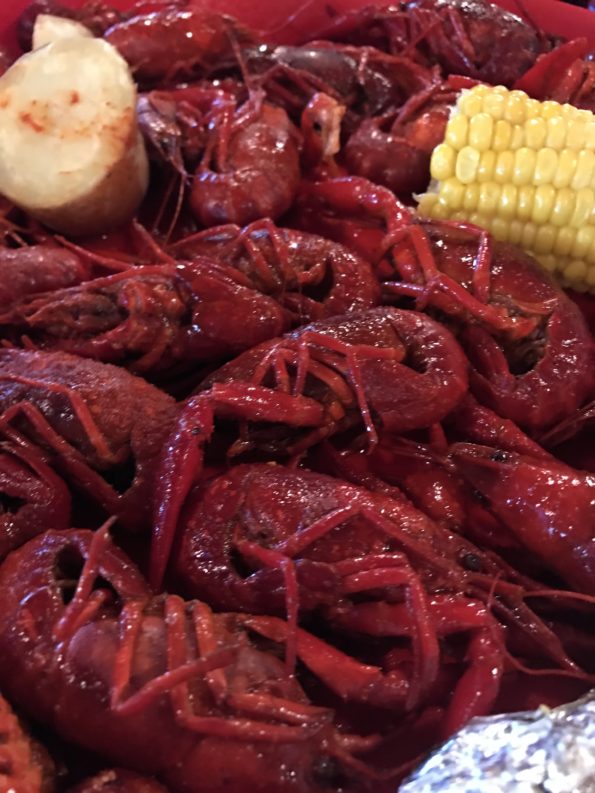 My aunt also ordered Crawfish but she ordered 3lbs. She loved the crawfish as well.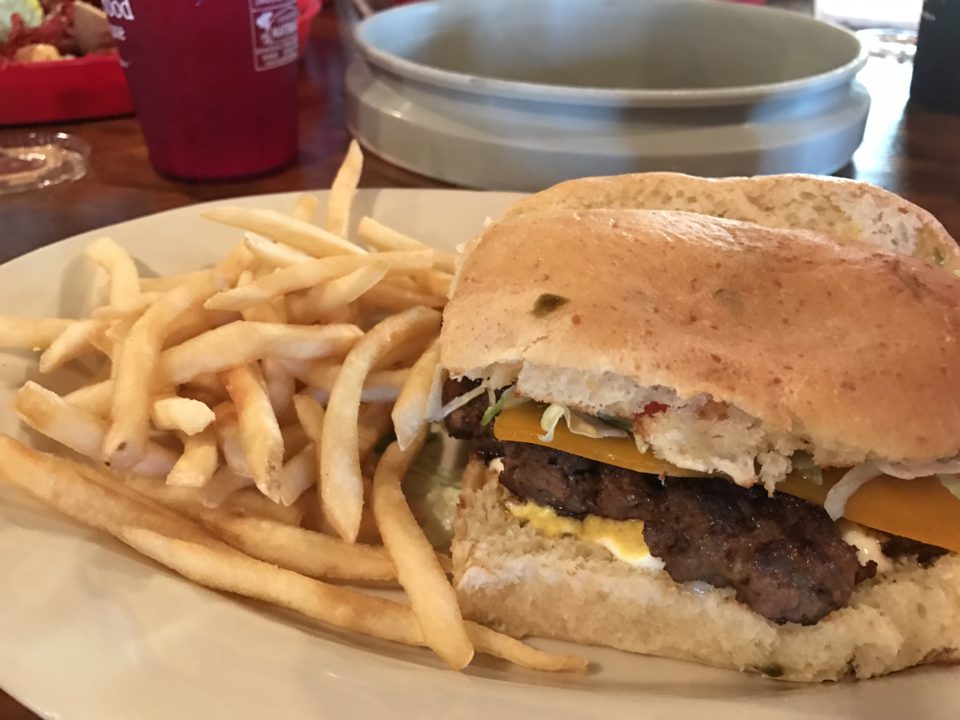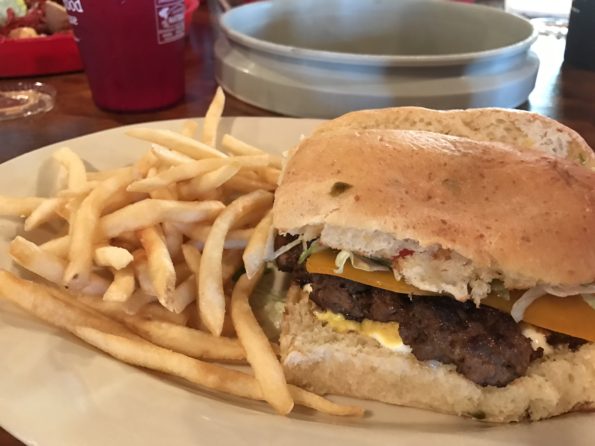 My mom and grandma aren't big crawfish eaters so they ordered from the main menu. Mom decided on the L.T.'s Signature Hamburger. Seasoned ground beef on a jalapeno bun. Dressed with lettuce, tomatoes, onion, pickles, cheddar cheese, and L.T.'s Sauce. Served with fries.
The burger was served on a delicious jalapeno bun. Seasoned and cooked to perfection. The LT sauce added a nice addition to the burger. Really good.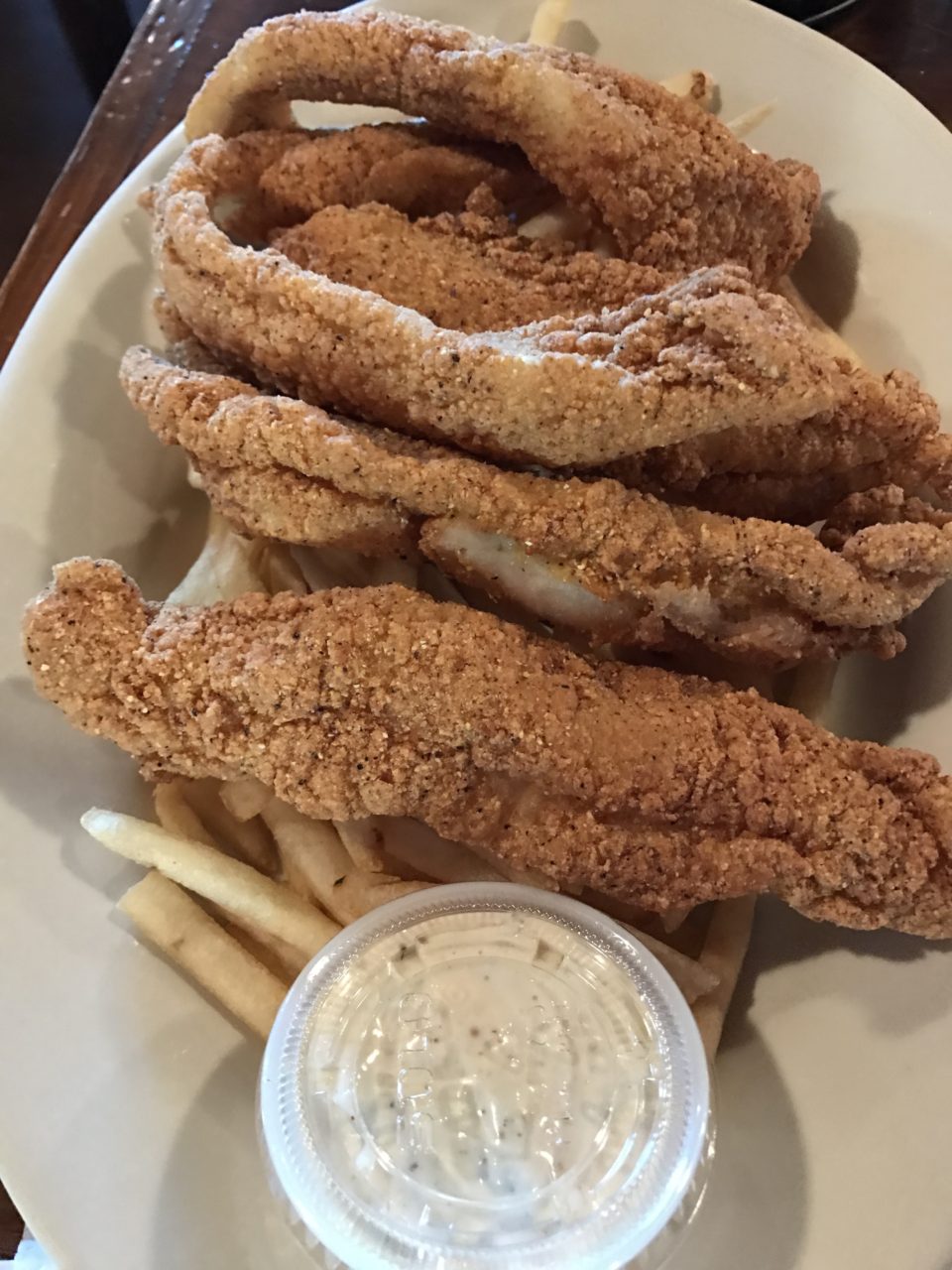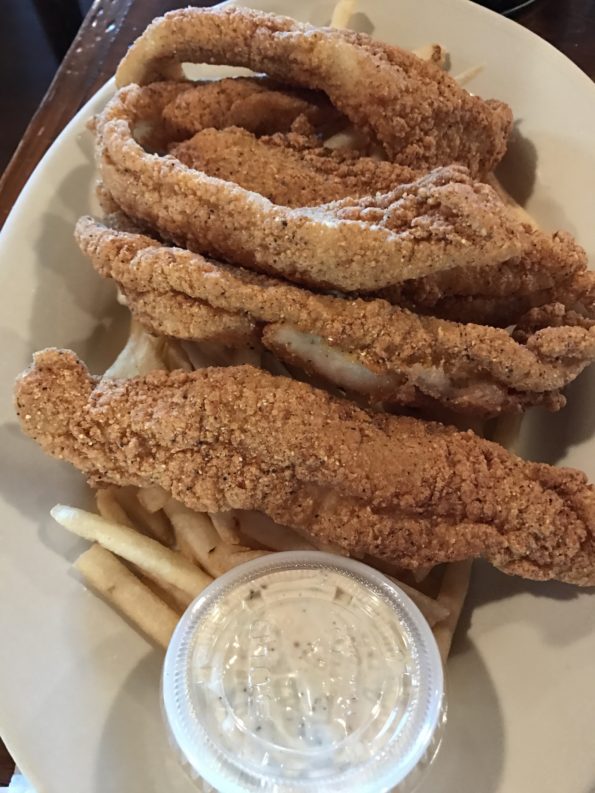 Grandma loves fried fish, so she ordered the Catfish Platter. The Catfish are farm raised, battered, fried and served with tartar sauce, french fries and hushpuppies. The fish is battered in a cornmeal batter which is more of the old school way but she really enjoyed the Catfish.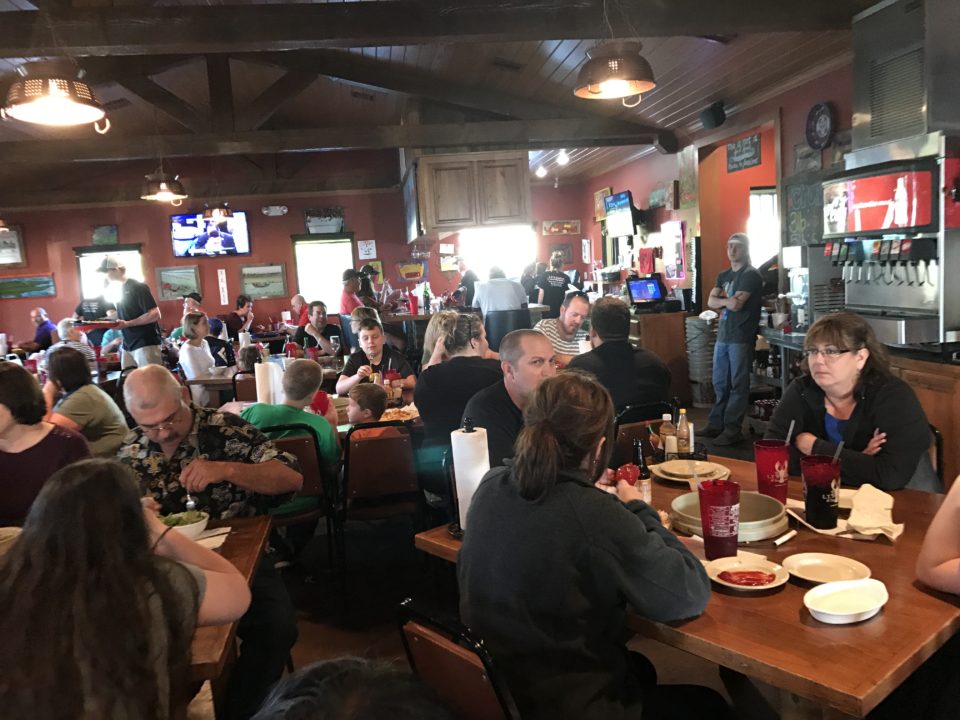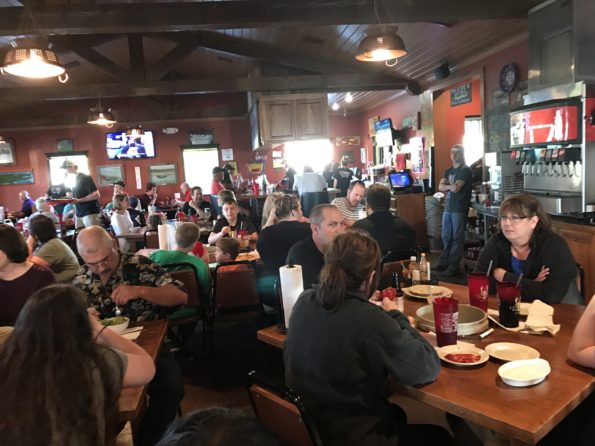 Overall we really enjoyed our time at L.T.'S.  The food was superb. The service was spot on. Our waitress was knowledgeable. I love that she kept the drinks coming and knew what we might need before we would ask. Very good service.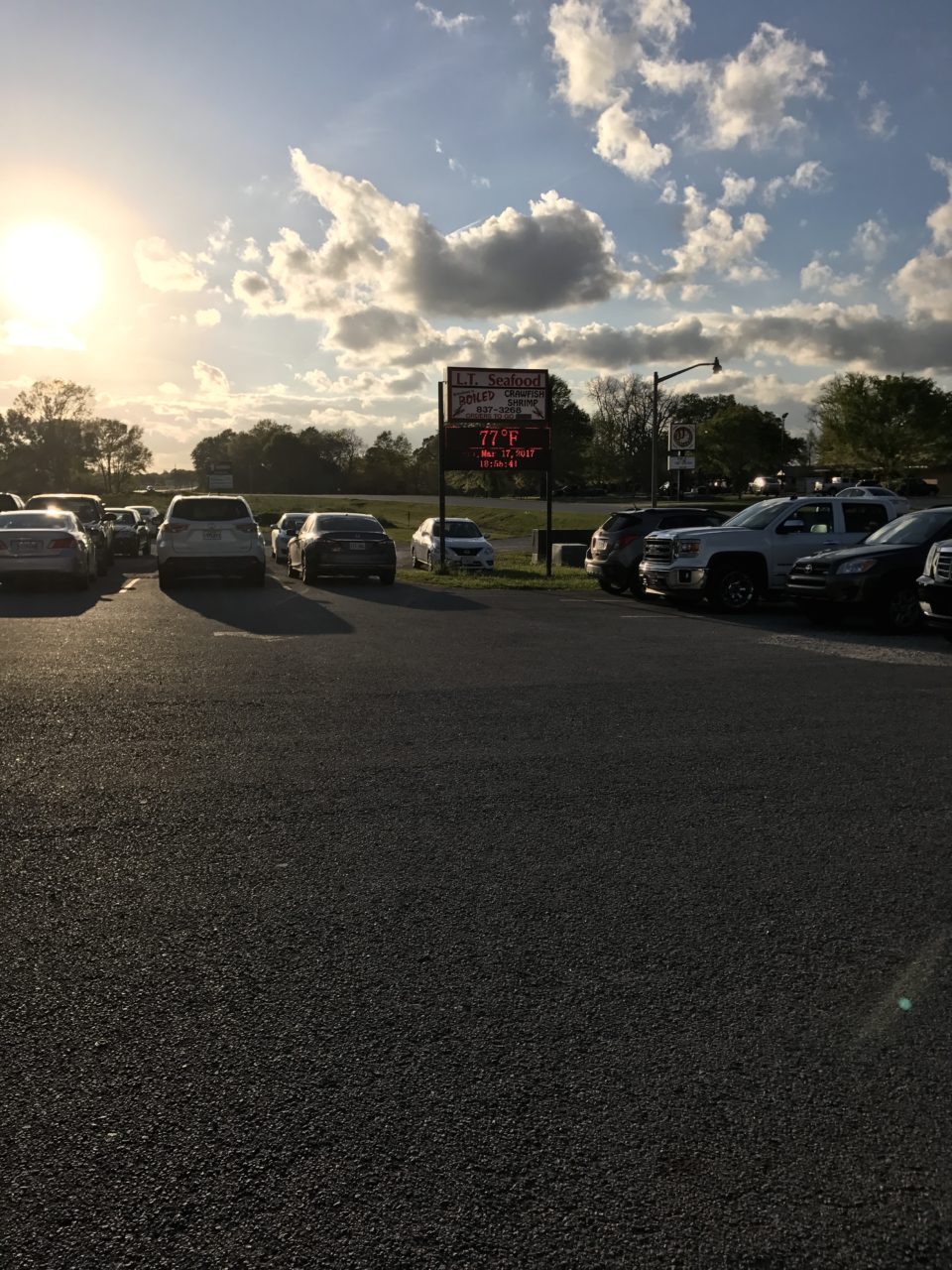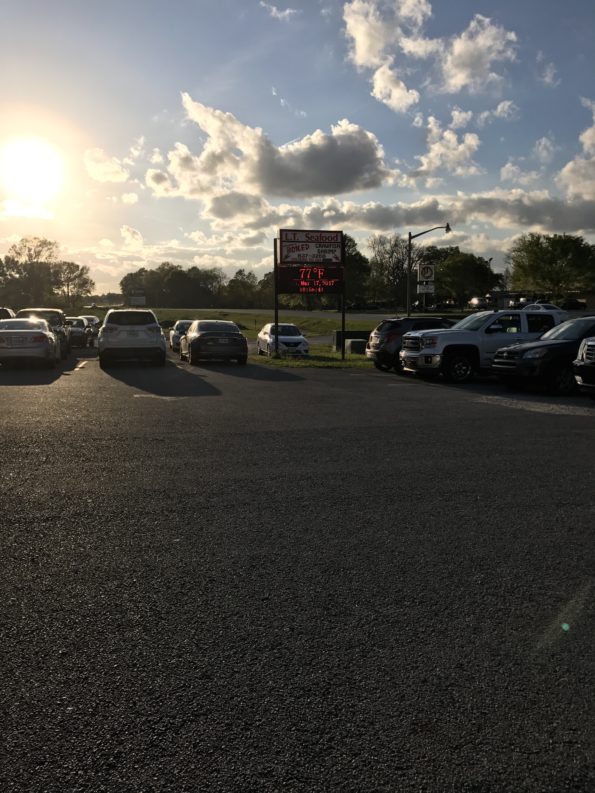 L.T.'S is located at 636 Albertson Pkwy, Broussard, LA. The hours of operation are Monday – Friday 11:00 a.m. – 2:00 p.m. and 5:00 p.m. – 9:00 p.m. and Saturdays 5:00 p.m. – 10:00 p.m.
Be sure to go and check out L.T.'S Seafood and Steakhouse. Tell them that Da'Stylish Foodie sent you!
[bloglovin_button]