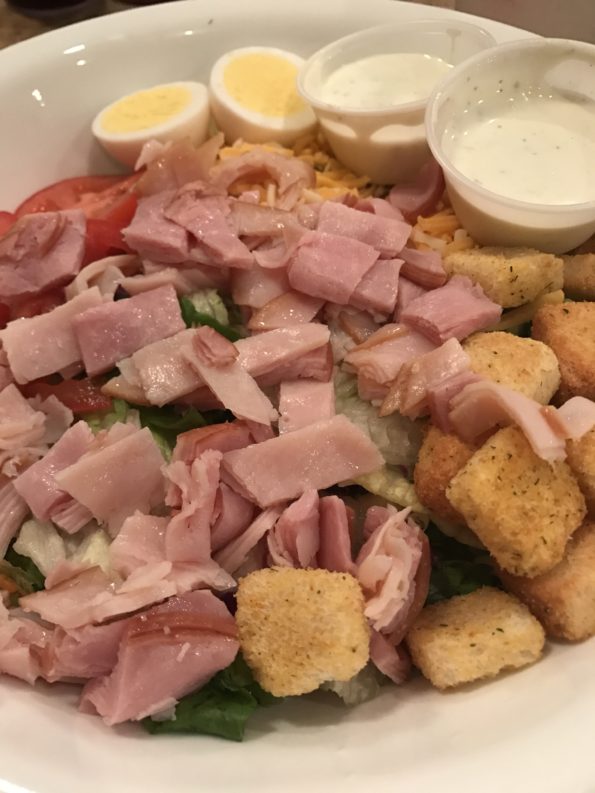 January is upon us again. I know every January we all say this is the year that I will get in shape. We start off good and within a month we are back to the bad habits.
Healthy eating doesn't have to taste bad. Today, I am sharing one of my favorite places to go and grab healthy choices, Nimbeaux's.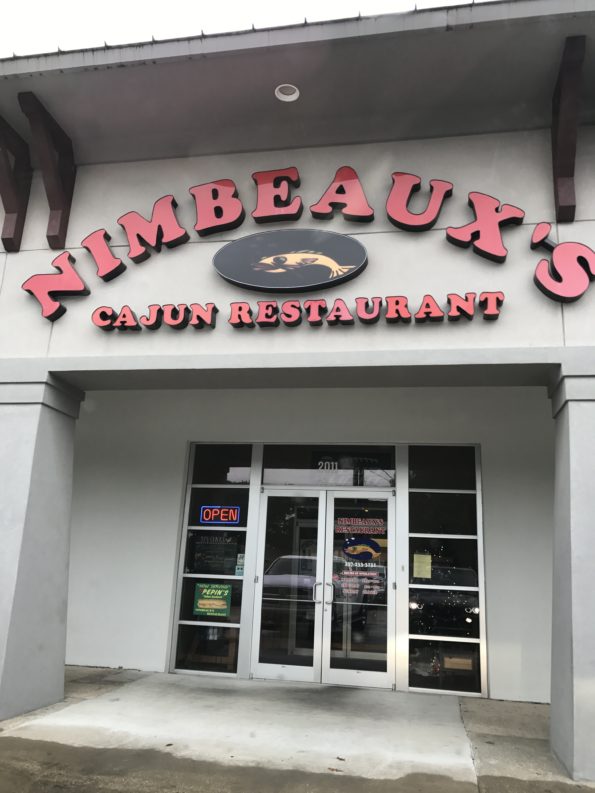 Nimbeaux's has been around for several years. Offering some of the best fried catfish in town. Nimbeaux's is a Cajun staple in the Lafayette area.
Some of their popular dishes are their seafood choices, including seafood platters and poboys.
Nimbeaux's is a restaurant that we have eaten at many times. My husband and I recently went to the restaurant for lunch.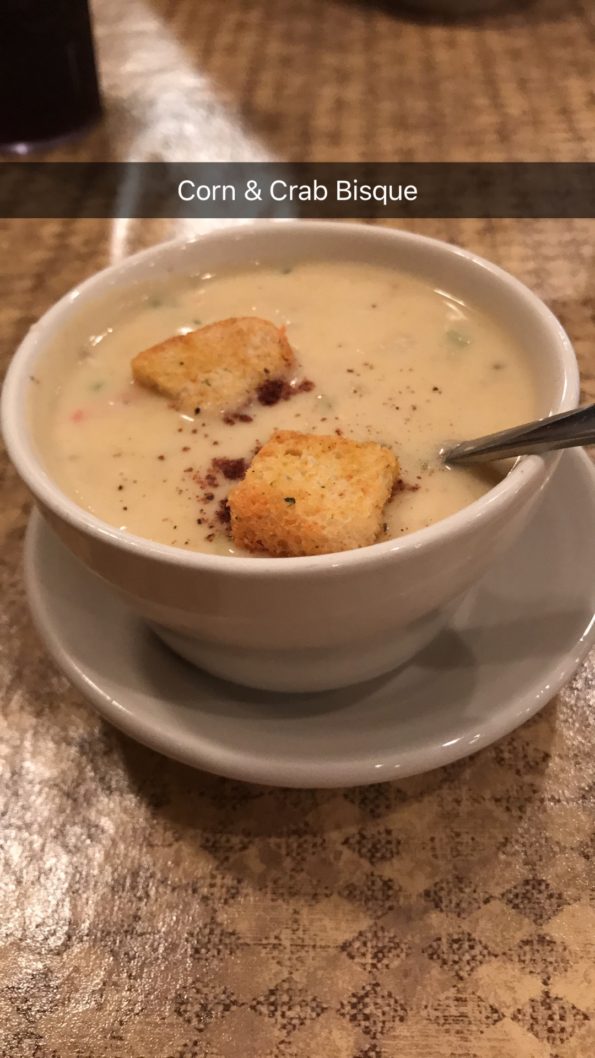 I decided to go with the lighter side of the menu. We both ordered the cup of Corn & Crab Bisque. The Crab & Corn Bisque was some of the best bisque I have ever had. Lumps of crabmeat and corn married together in a flavorful bisque that left us wanting more. Superb!!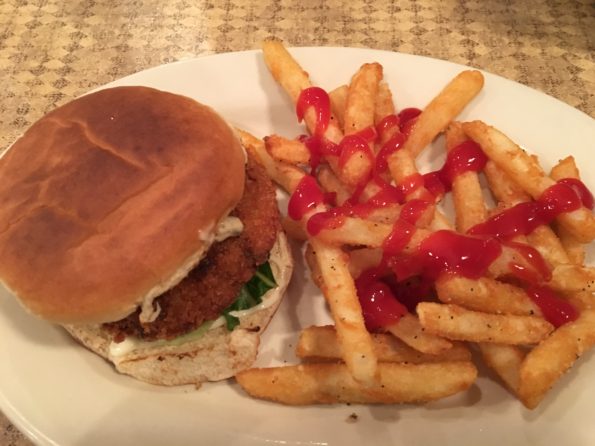 My husband ordered the Crab Cake Burger for lunch. I know that's not healthy, but I wanted to include his choice as well. The crab cake can be ordered grilled which would be a healthier option. You can also have the crab cake on a salad.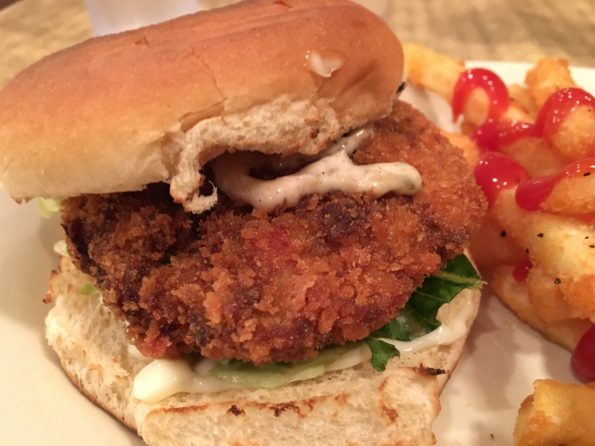 The burger was made with lump crabmeat, battered and fried golden brown. Served on burger buns with lettuce, tomato and a sauce. Very good.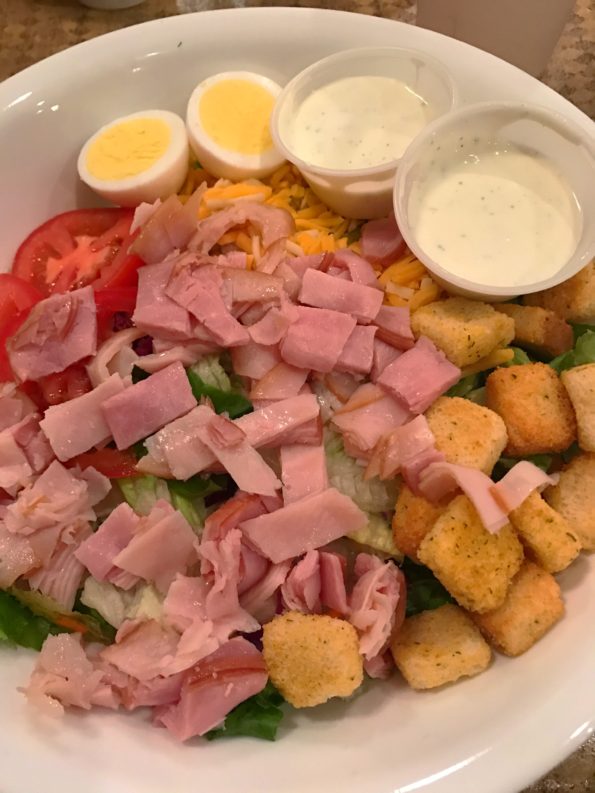 I ordered the Chef Salad, which is one of my favorite menu items. Lettuce blend, tomatoes, cheese, turkey, ham, croutons and eggs with ranch dressing. So good.
Healthier options, enough to divided into two portion sizes. So good.
In addition to this salad, Nimbeaux's has many more options to choose from if you are looking for healthy options. Items like grilled chicken, grilled shrimp, grilled tilapia and much more.
The platters like catfish, chicken and popcorn shrimp can also be grilled.
Good luck to those who are on a healthy journey. Let Nimbeaux's help you maintain your health plan.
The food is cooked with love, you can feel it.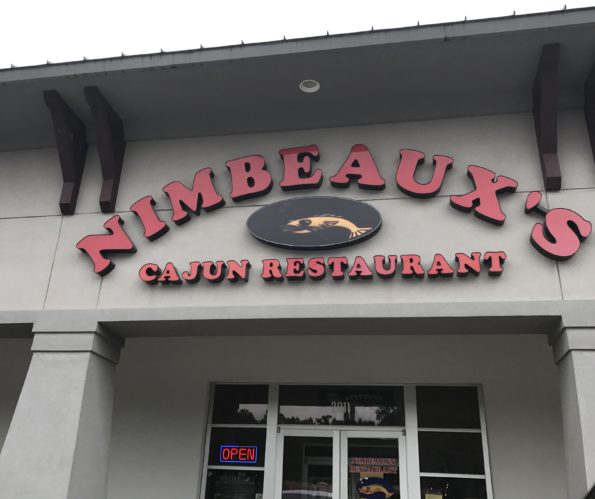 Nimbeaux's is located at 2011 W. Pinhook Rd., Lafayette, LA. The Hours of Operation are Monday – Thursday 11:00 a.m. – 2:00 p.m., Friday 11:00 a.m. – 2:00 p.m., 5:00 p.m. – 9:00 p.m., Saturday 5:00 p.m. – 9:00 p.m and closed on Sundays.
[bloglovin_button]