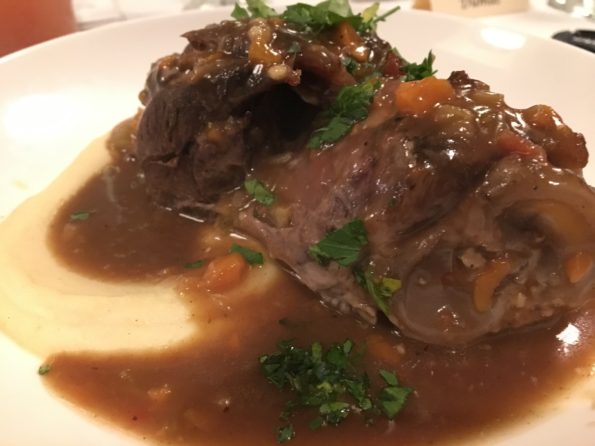 Ruffino's On the River, Cooking Classes
Sponsored Post: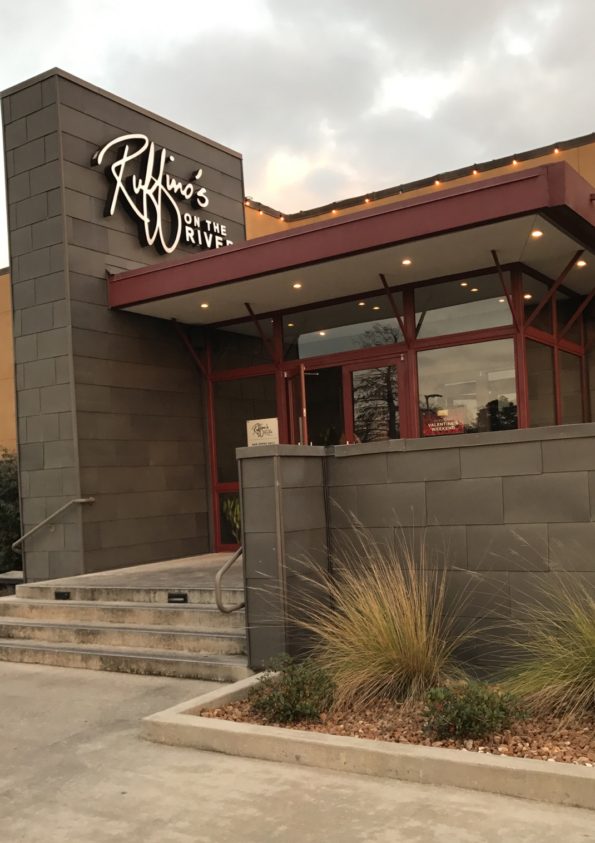 About a week ago, my husband and I had the opportunity to attend a cooking class at Ruffino's on the River here in Lafayette. The theme of the cooking class was Date Night. My husband and I love to cook, so we were thrilled that the class was all about Date Night at home.
How you can elevate your dishes at home, in order to provide a restaurant like experience at home? You will find out shortly.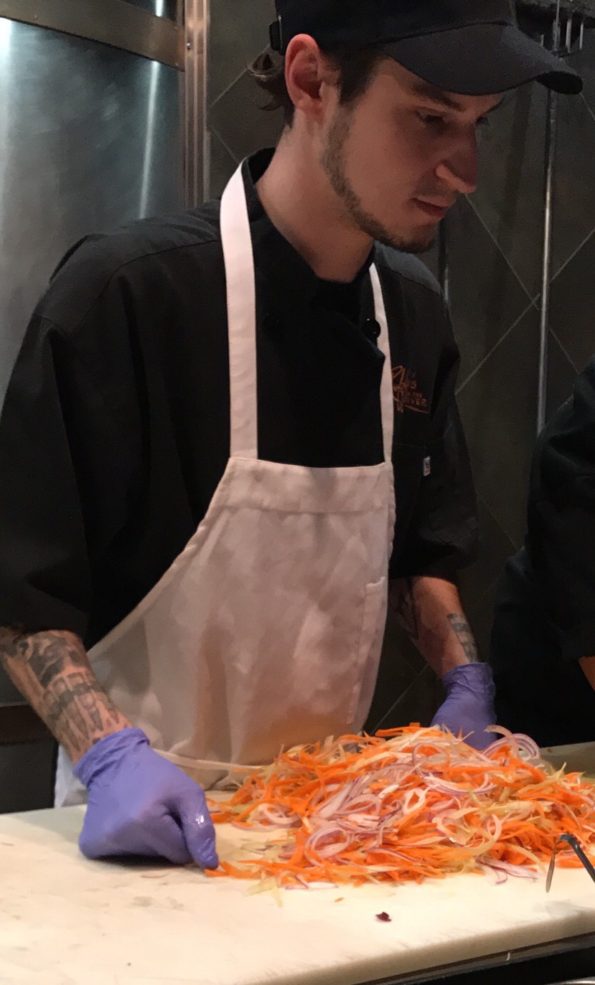 We arrived early, so we were able to see some of the prep work that was going into the night for the restaurant as well as the cooking class.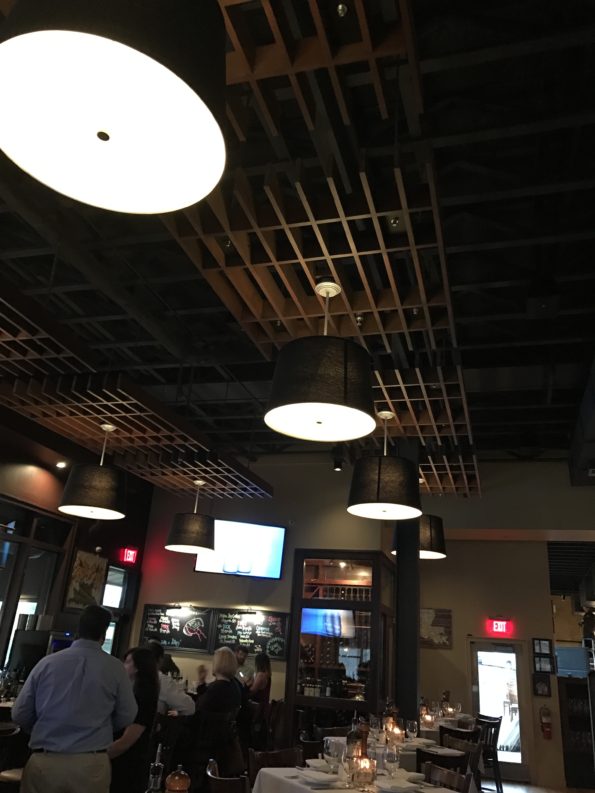 Ruffino's is one of my absolute favorite restaurants in the Lafayette area. The dining experience is top notch.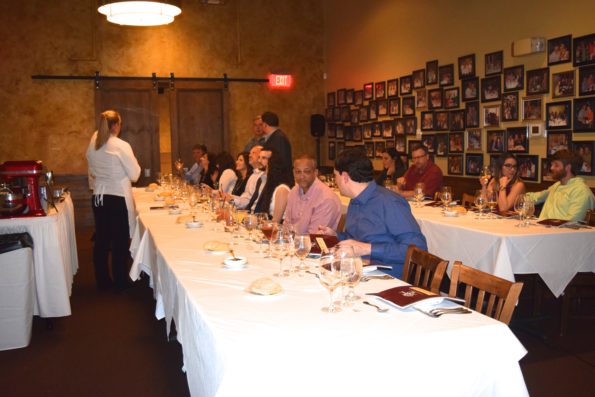 We were seated in a separate section of the restaurant that was specifically setup for the cooking class.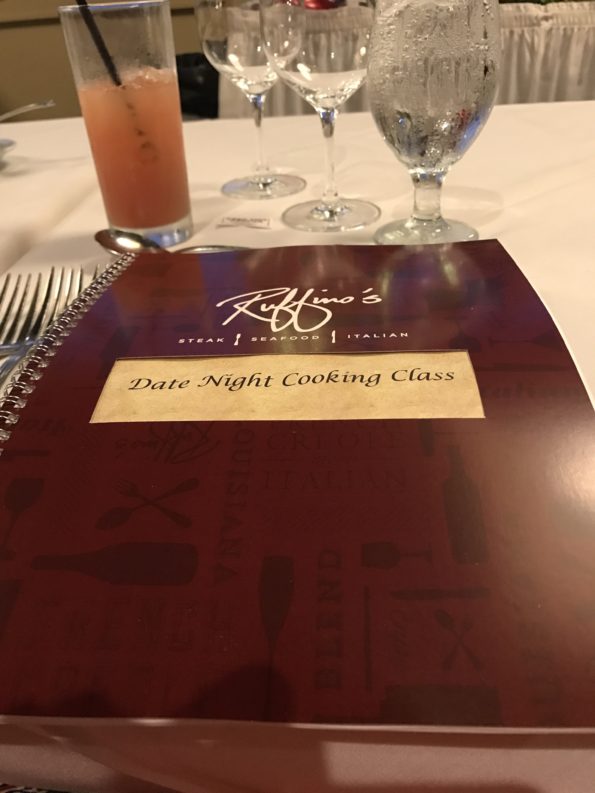 The setup was nice with a book that included all of the recipes that the Chefs would be preparing.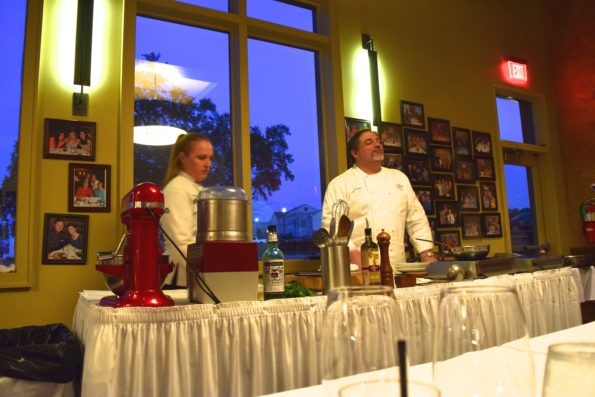 The cooking class started with a brief introduction of both Chefs, Gino Sclafani and Katie Gross.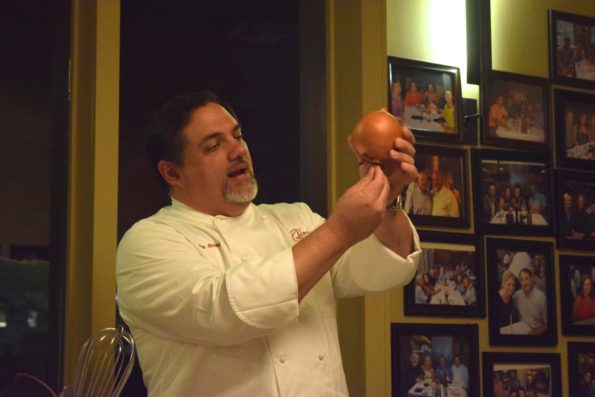 Chef Gino is a 3rd Generation Chef and the Director of Food and Beverage at Ruffino's and Ruffino's Catering. Creole and Italian Fusion is Chef's Gino style of cooking.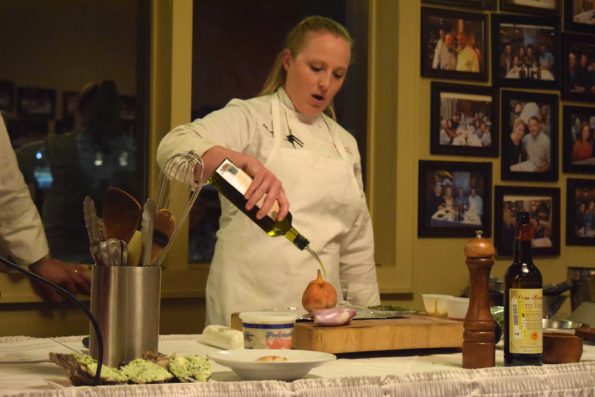 Chef Katie Gross was a chef at Walt Disney World for 5 years before joining the Ruffino's team. She moved to Lafayette, LA in 2013 to open Ruffino's on the River, where she leads as General Manager and Executive Chef.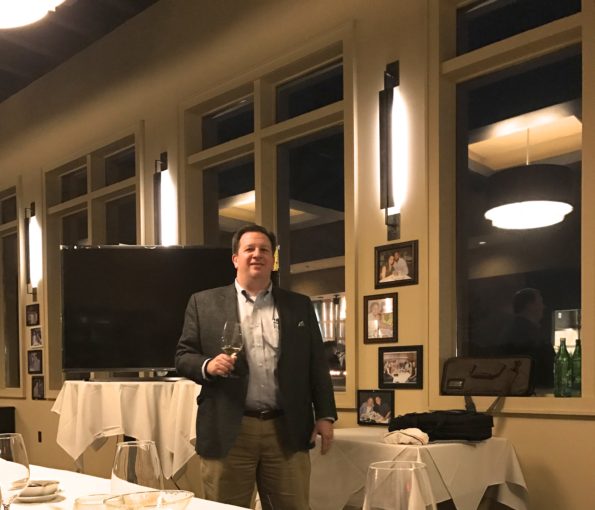 The Sommelier for the night was Jared. For those who may not know what a sommelier is, he or she is basically a wine expert.  Each course was paired with a different wine.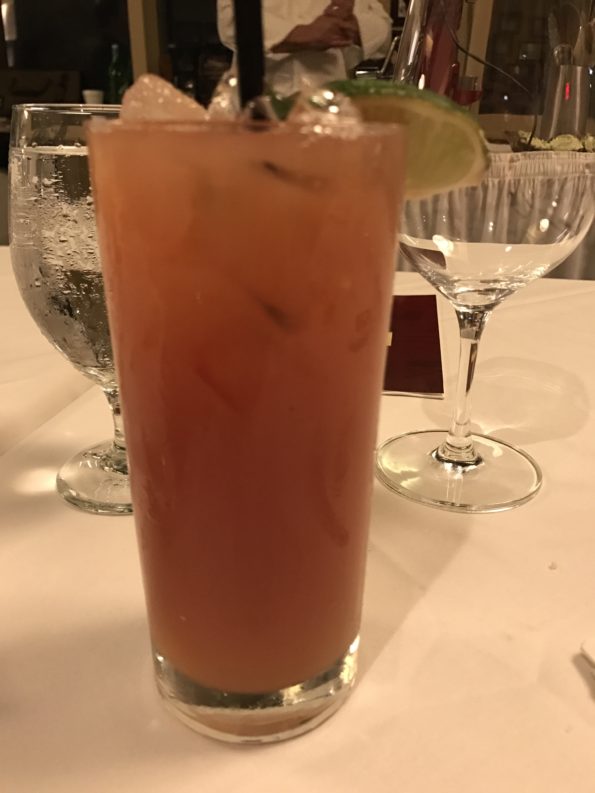 We are not wine drinkers, so I can't give my opinion in that area.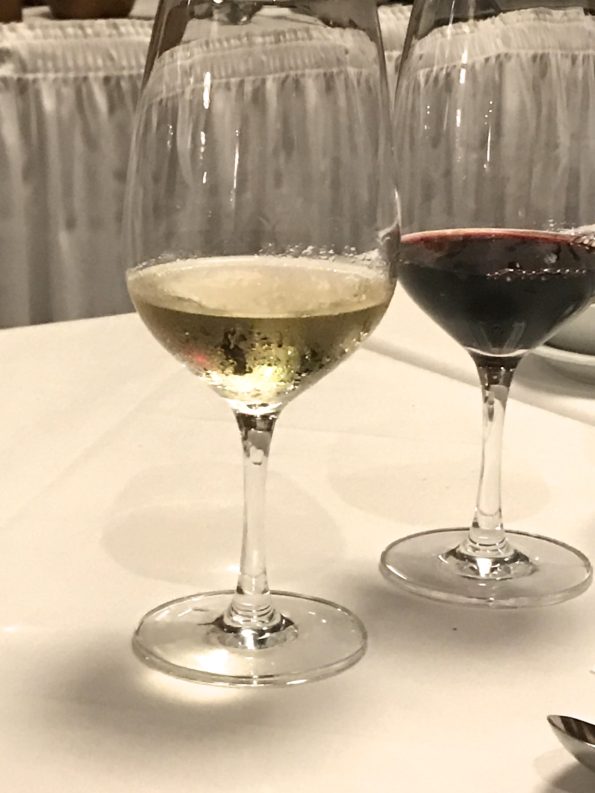 But there was a couple sitting beside us and I relied on their opinion for the wine pairings. They both loved the pairings of each course.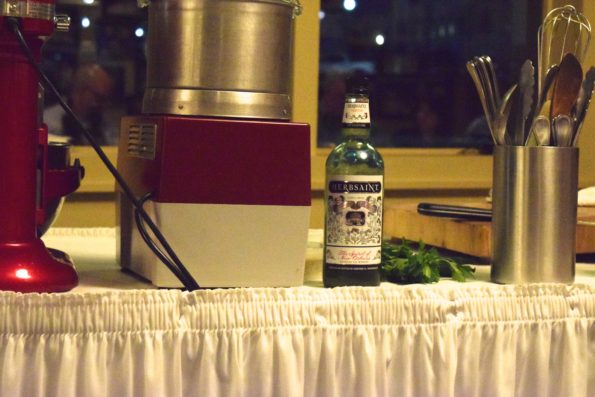 As we got started, I was super excited to hear new techniques, suggested meal pairings and recipes.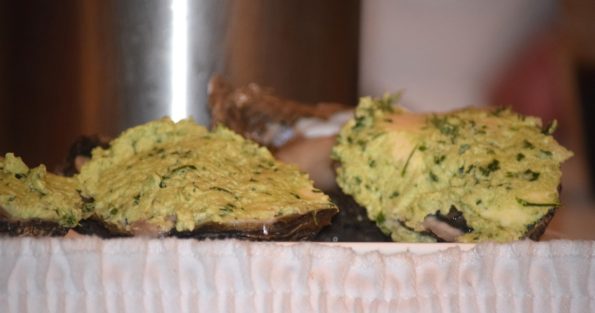 The cooking class began with an appetizer called Oysters Casino. Chef Gino shared a bit of history with us about Oysters.  What kind we should cook, how they are picked, how to properly shuck an oyster and much more.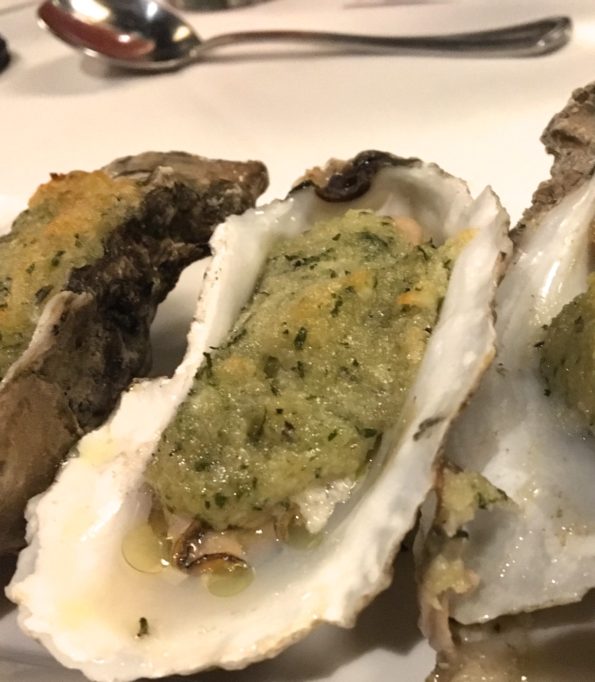 He showed us step by step how to prepare this dish.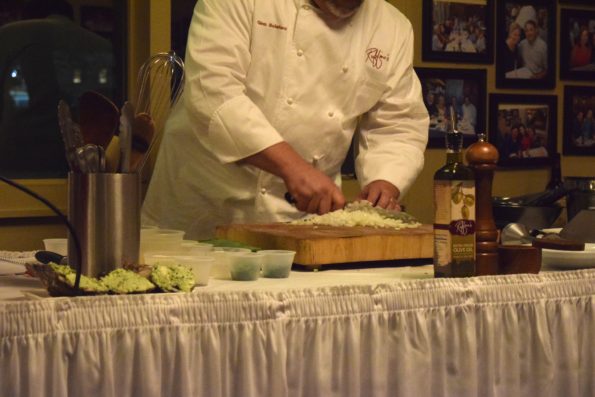 The dishes were prepared right before our eyes.
We had an opportunity to try the Oysters Casino. Wow, this was a dish with some really good, fresh and tasty oysters with a herb topping that was packed with flavor. Superb!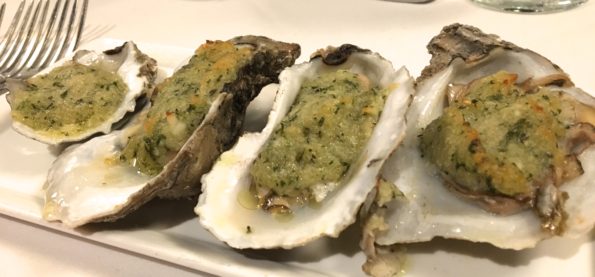 The Oysters Casino was paired with the Procrastinate Sauvignon Blanc wine which is Vibrantly Aromatic, notes of lime and lemon grass surrounding.  A mid-palate of grapefruit, peach, and citrus peel with finishes of tangerine.  Food matches include broiled fish, oysters, spicy sausage or grilled eggplant.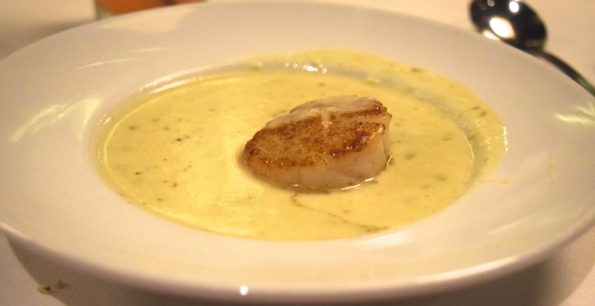 The next course was the Cream of Artichoke with Scallops.  The Chefs explained to us the process of choosing scallops, how they are cleaned and how to cook the scallops.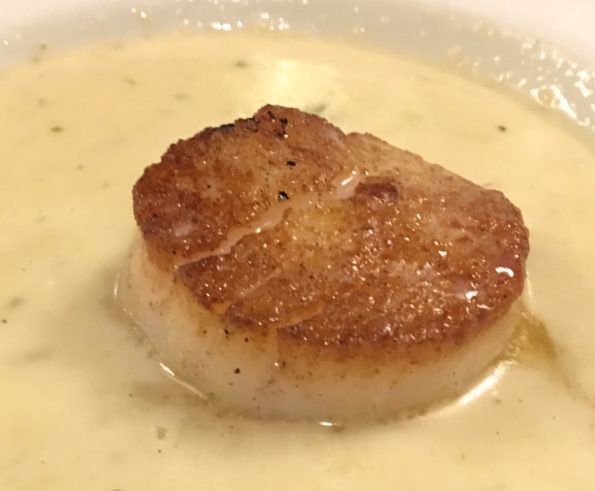 The scallops were placed in the center of the Cream of Artichoke soup.  So good.  The soup was flavorful, the scallops were perfectly seared. An incredible dish!!
The scallops were paired with 2012 Merlot which exhibits a full-bodied mouthfeel with concentrated flavors of Bing cherry and blueberry.
The next course was paired with Borealis, The Northern Whites. A very fruity wine, which covers a full spectrum with hints of yellow apple, peach, pineapple and bright citrus flavor and a slight accent of fresh flowers.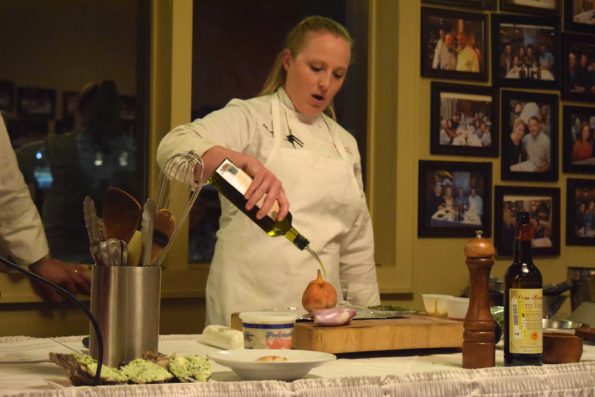 This wine was paired with the Beet, Avocado & Crabmeat Salad.  The salad was colorful, vibrant and popped with the golden beets.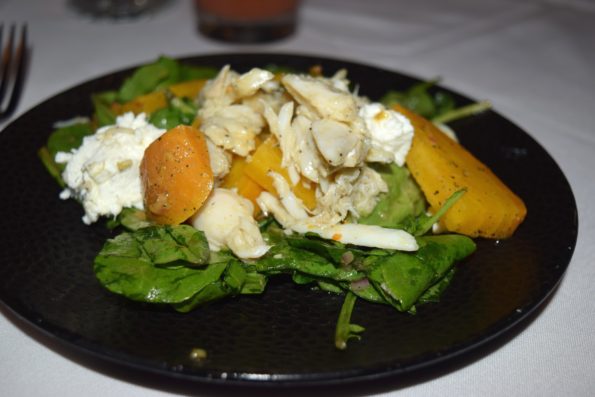 I'm not a beet eater, but this salad with the beets was delicious. Gorgeous. A good balance of flavors.
The main dish was paired with a Terlato Wine. A wine with a intense purplish/red color. The aroma of red berries, raspberries and blackcurrants. And taste fresh and round fruit finish.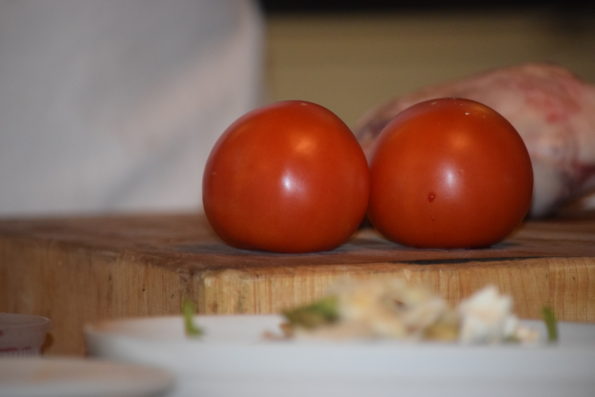 The dish was a Braised Lamb Shank. I absolutely love Lamb, so I was stoked about this dish. The lamb was cooked perfectly, tender, and melted in your mouth meat.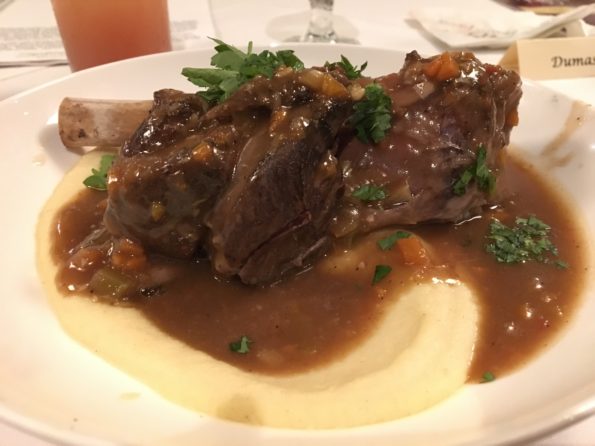 The Lamb Shank was served on a bed of celery root purée with a Lamb sauce. So good! This was my favorite dish of the evening. From the delicious lamb sauce, to the tender meat and a smooth celery root this dish was incredibly delicious.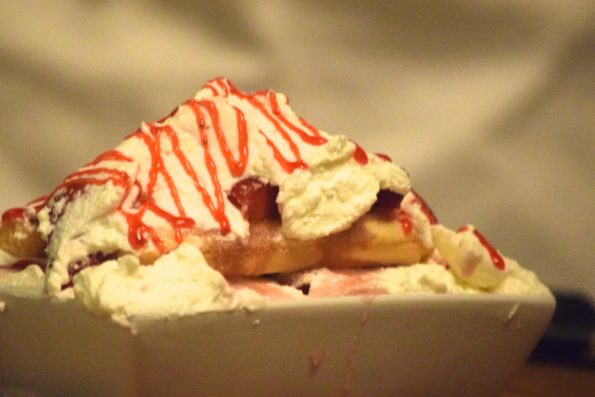 As if we weren't already stuffed, the Strawberry Tiramisu was the dessert of the evening. I love desserts and strawberries so this was right up my alley.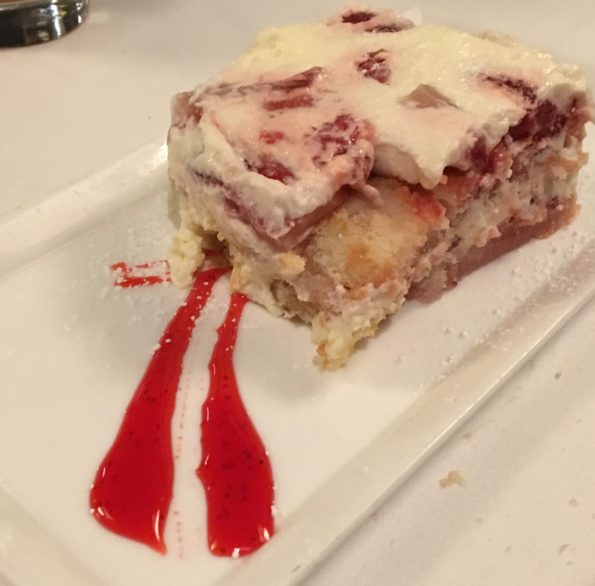 The Tiramisu was different because it didn't include espresso as most do. This was a Valentines inspired version. The strawberry Tiramisu was delicious, a sweet finish to an incredible dinner/cooking class.
I have to be honest, going into the class, I was wondering if the class would have been too much of a beginners course. But it was not, the class was informative, funny and such a blast.
The information shared was for a home cook that may not know anything about cooking, as well as informative to the person who knows their way around a kitchen. Very good and informative providing information about techniques, food choices and the presentation of each dish.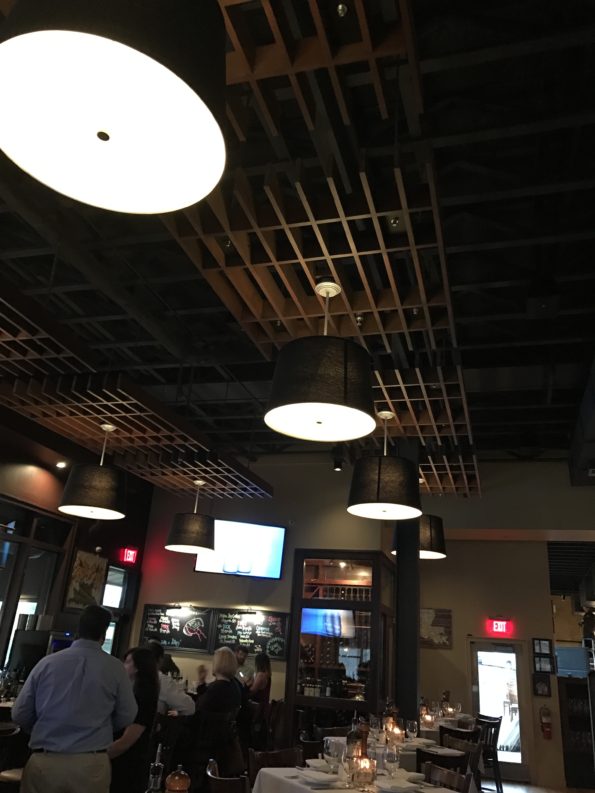 If you are looking for a something fun and exciting to do with your spouse or friends, I definitely recommend a Cooking Class at Ruffino's.
Calling all Foodies, if you are a Foodie and you love elevated dishes, beautiful presentations and to eat delicious food, these cooking classes are for you!
Ruffino's on the River and  Ruffino's in Baton Rouge offer classes monthly with a different theme each time.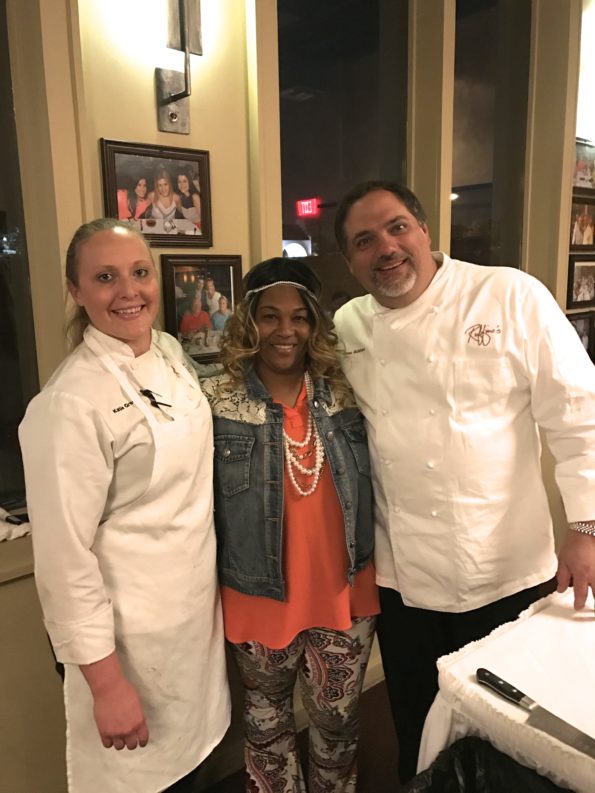 Pictured above is myself and Chef Katie and Chef Gino. For more information on the Ruffino's Cooking Class, visit their website.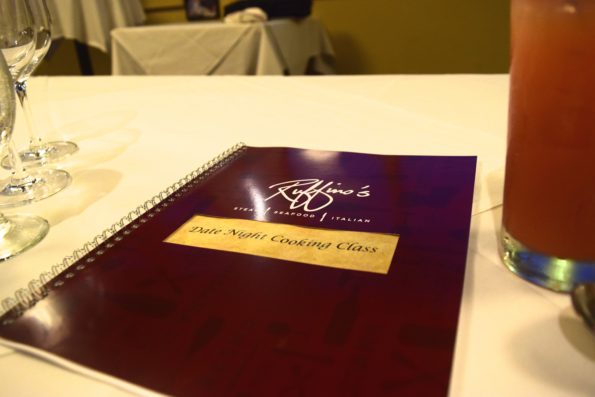 Ruffino's on the River is located at 921 Camellia Blvd, Lafayette, LA 70508.   Ruffino's in Baton Rouge is located at 18811 Highland Rd, Baton Rouge, LA 70809.
[bloglovin_button]