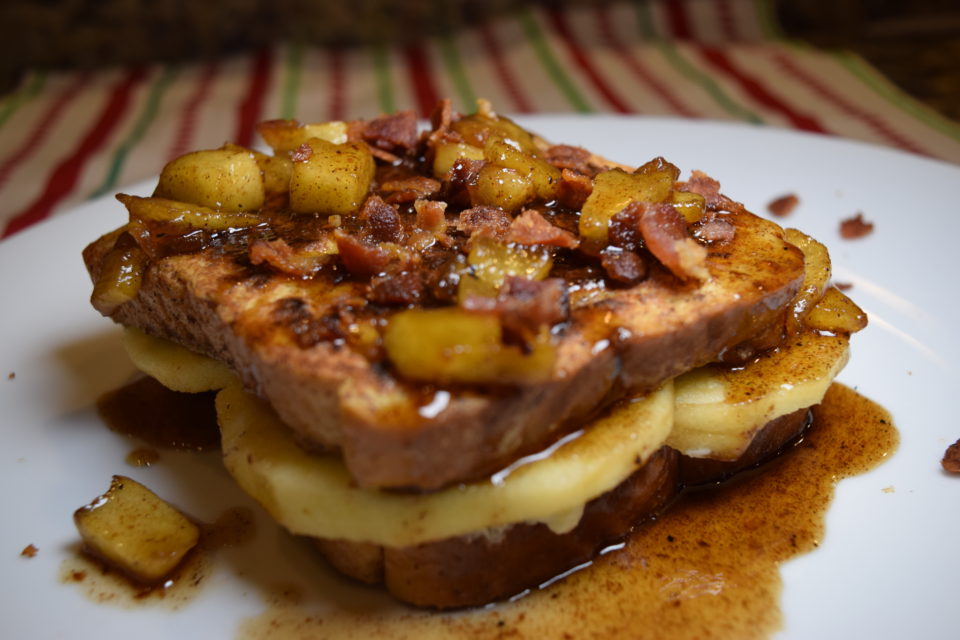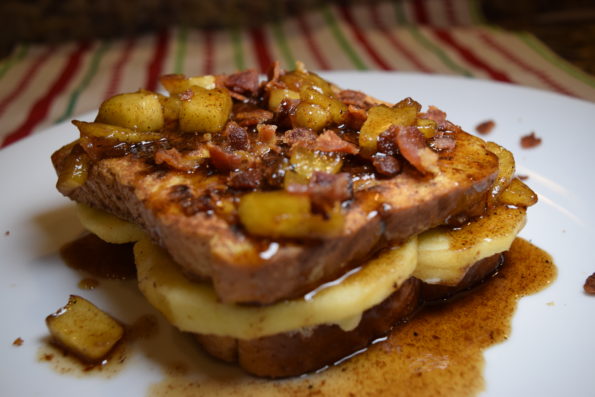 Sponsored Post 
"Pazazz is an apple variety like no other.  It's a descendent of the beloved Honeycrisp but has a unique look and taste all its own.  With every bite you'll enjoy a burst of sweet yet tart flavor – plus Pazazz's famous crunch.  Whether you're eating a Pazazz as a fresh snack or trying one of our special recipes, "Wow Right Now" is just a bite away".
"While many apples lose their just-picked freshness heading into the winter months, Pazazz is only now arriving in stores and bursting with the perfect blend of sweet and tart flavors, plus it's Honeycrisp-like crunch and thin skin help to create an explosive, trademark crunch in every juicy bite".
The Pazazz team contacted me a few weeks ago about doing a review and sharing a few dishes that I would create using the Pazazz, Wow Right Now Apples.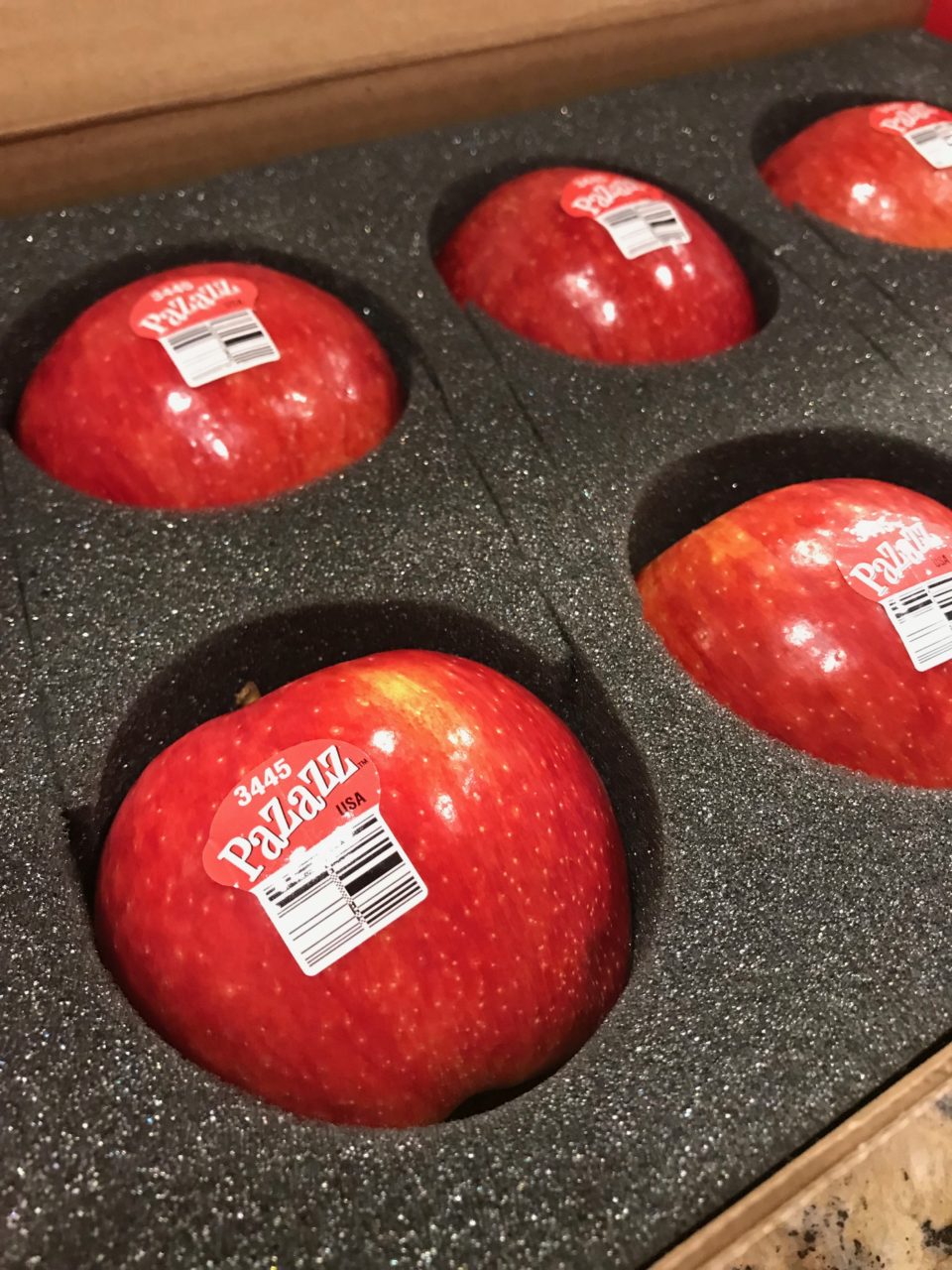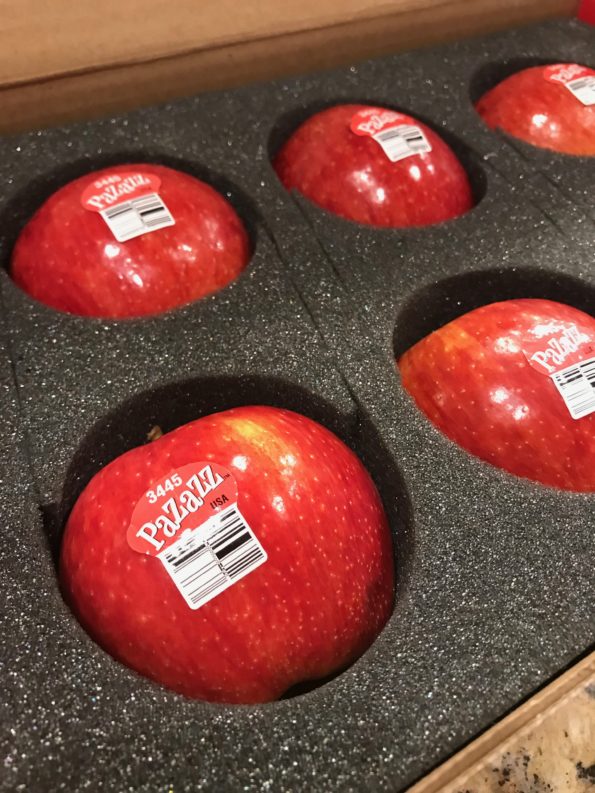 The apples arrived in a nice box and each apple was individual placed in the box to prevent the apples from smashing.
We couldn't wait to try the delicious apples.  I sliced one at first to try, the apples were sweet and crisp.  I loved the crunch and what made it even more enjoyable was the fact that the apples could be eaten without removing the skin.  I don't like the skin on other apples but these apples were delicious.
I created two dishes using the apples. Below is a picture of the peeled and sliced apples that I used for the first dish.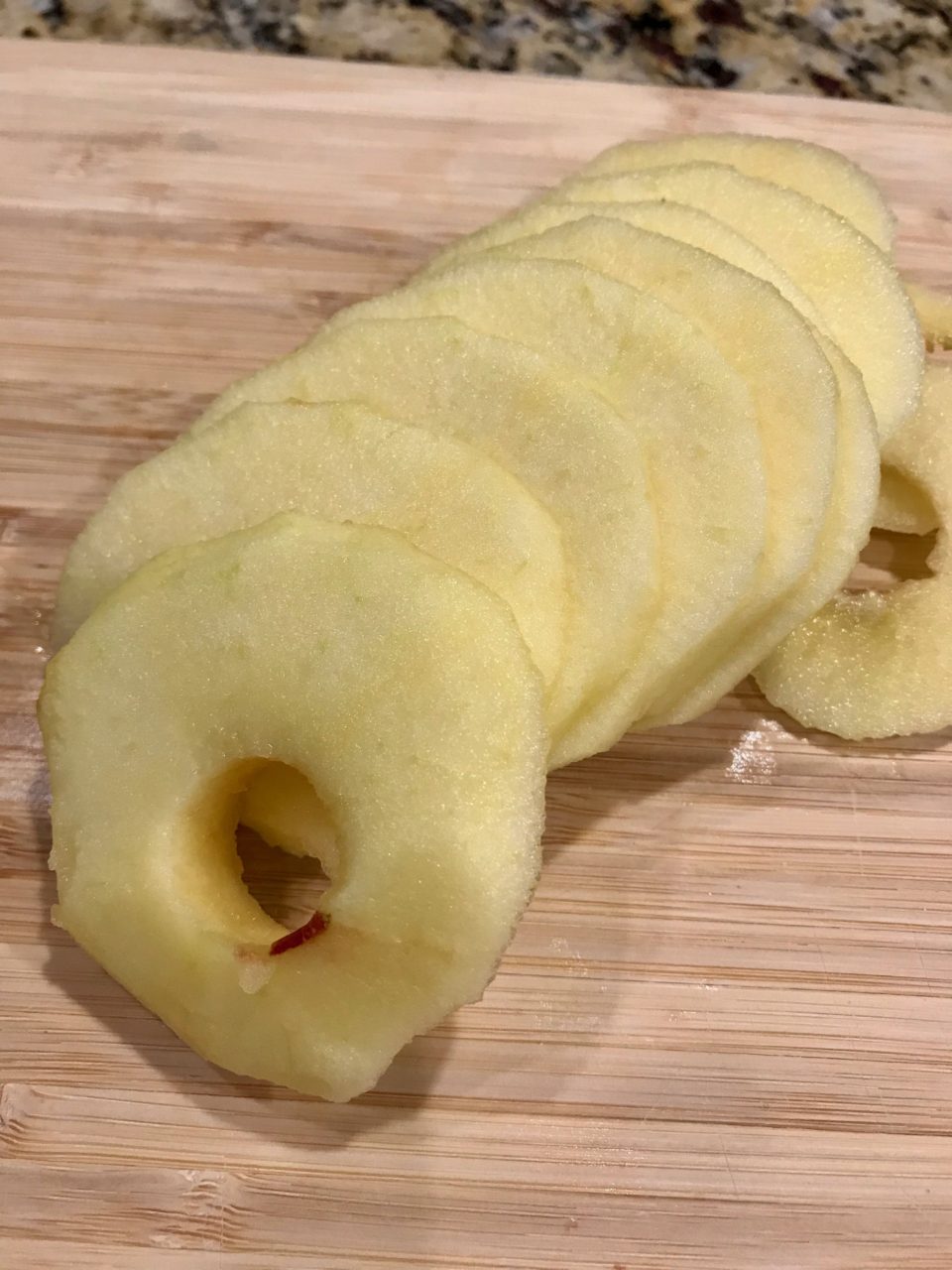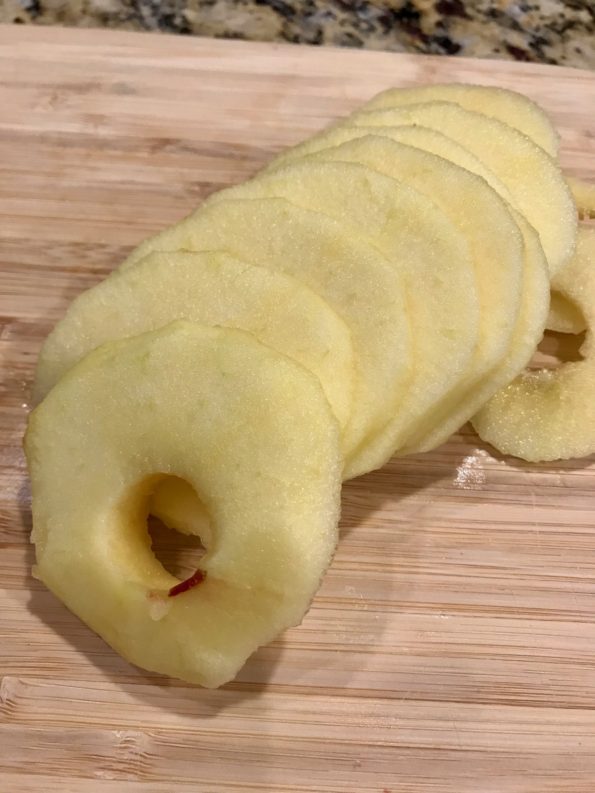 The first dish I prepared was the Apples and Mascarpone Stuffed French toast  topped with a Maple Bacon and Apple compote.  The picture below is the french toast.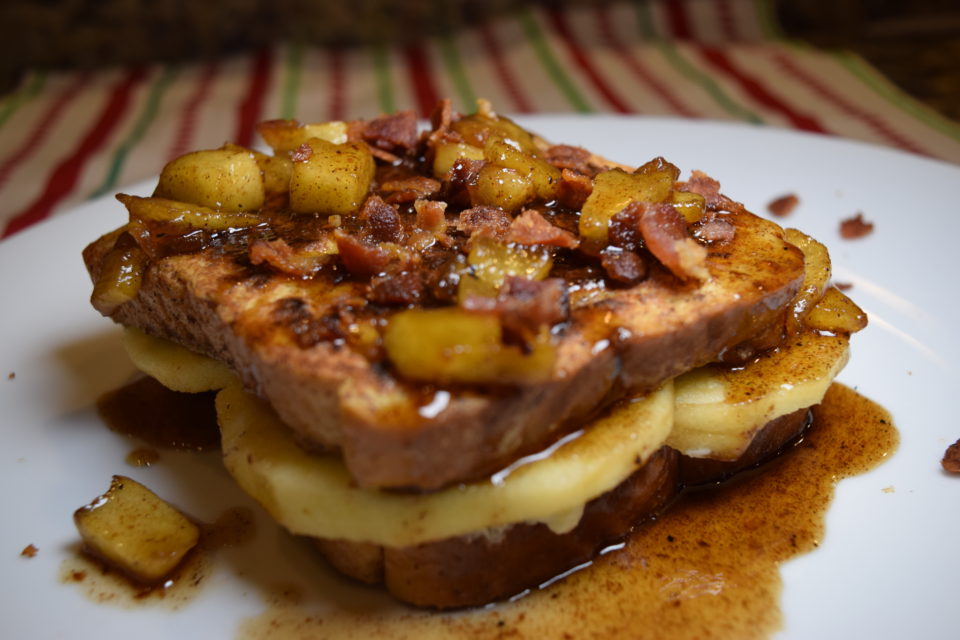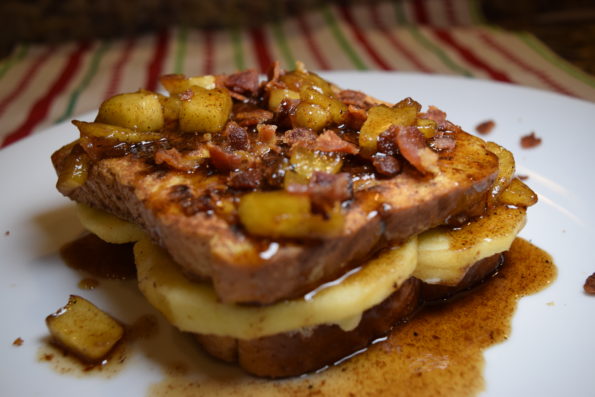 The dish was amazing and my kids absolutely loved it.  A great brunch dish with the apples. The apples weren't cooked long in the compote but maintained the crunchiness even through the cooking process.  So good.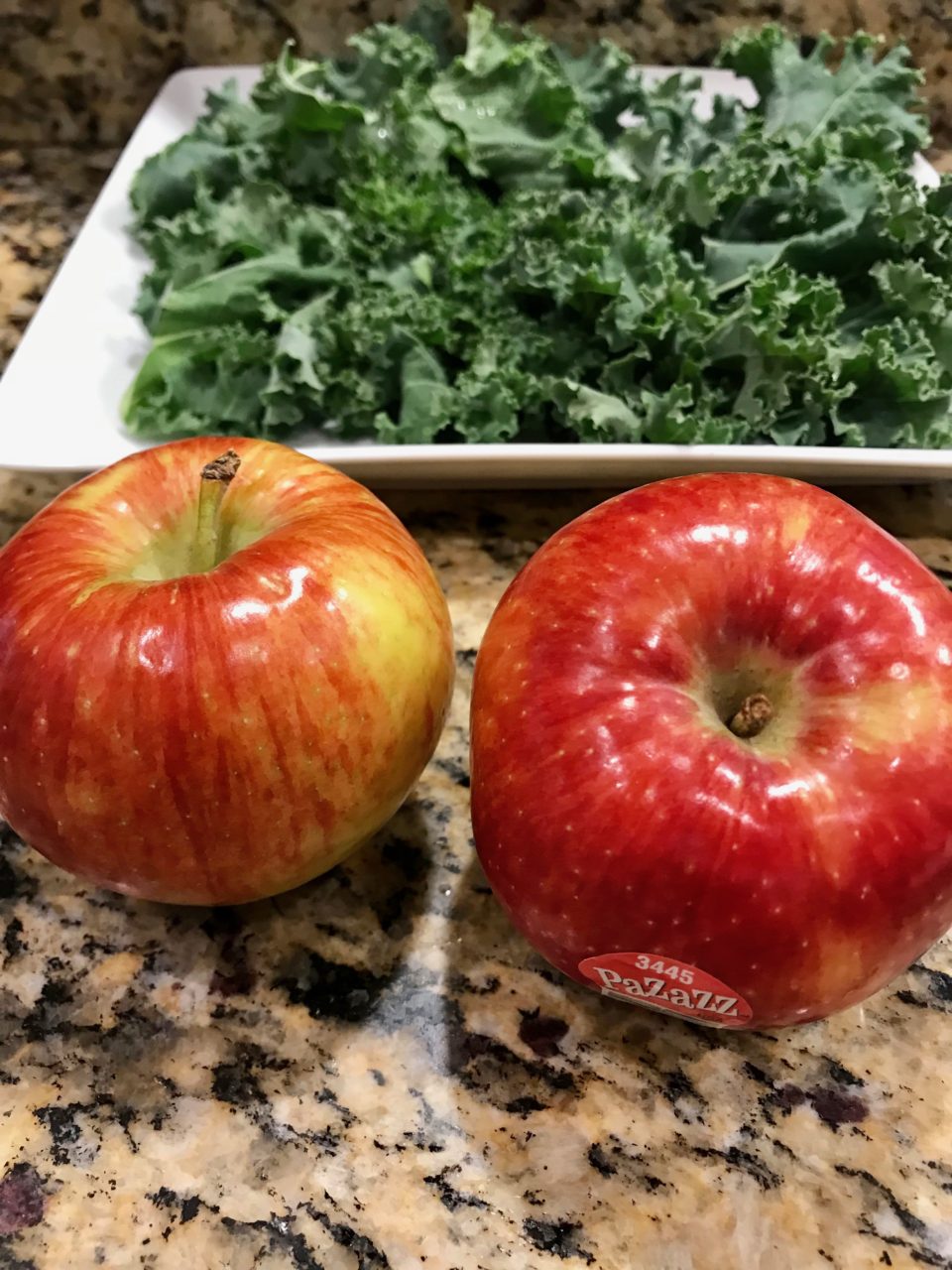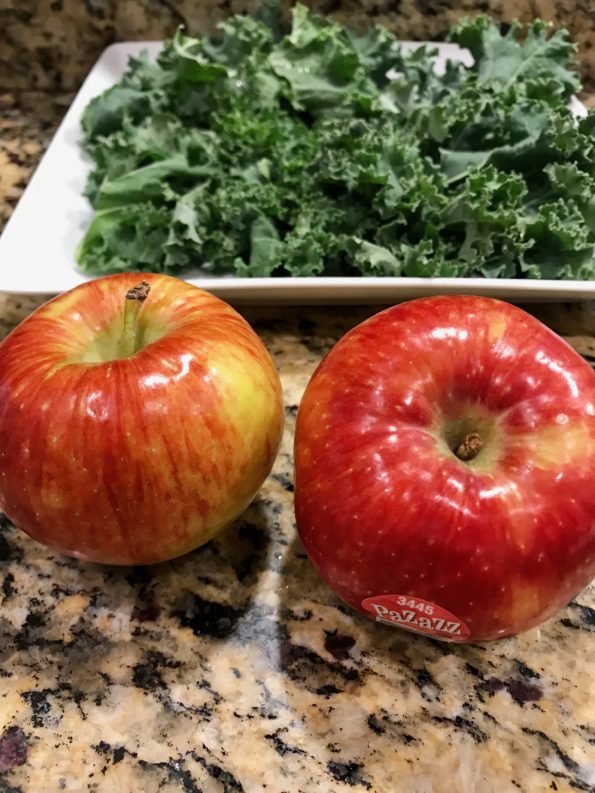 In addition, I prepared a fresh Kale and Apple salad with fresh kale from my garden, the Pazazz Wow Right Now Apples, red onions,  dried cranberries, pecans, feta and herb cheese balls and a balsamic vinaigrette.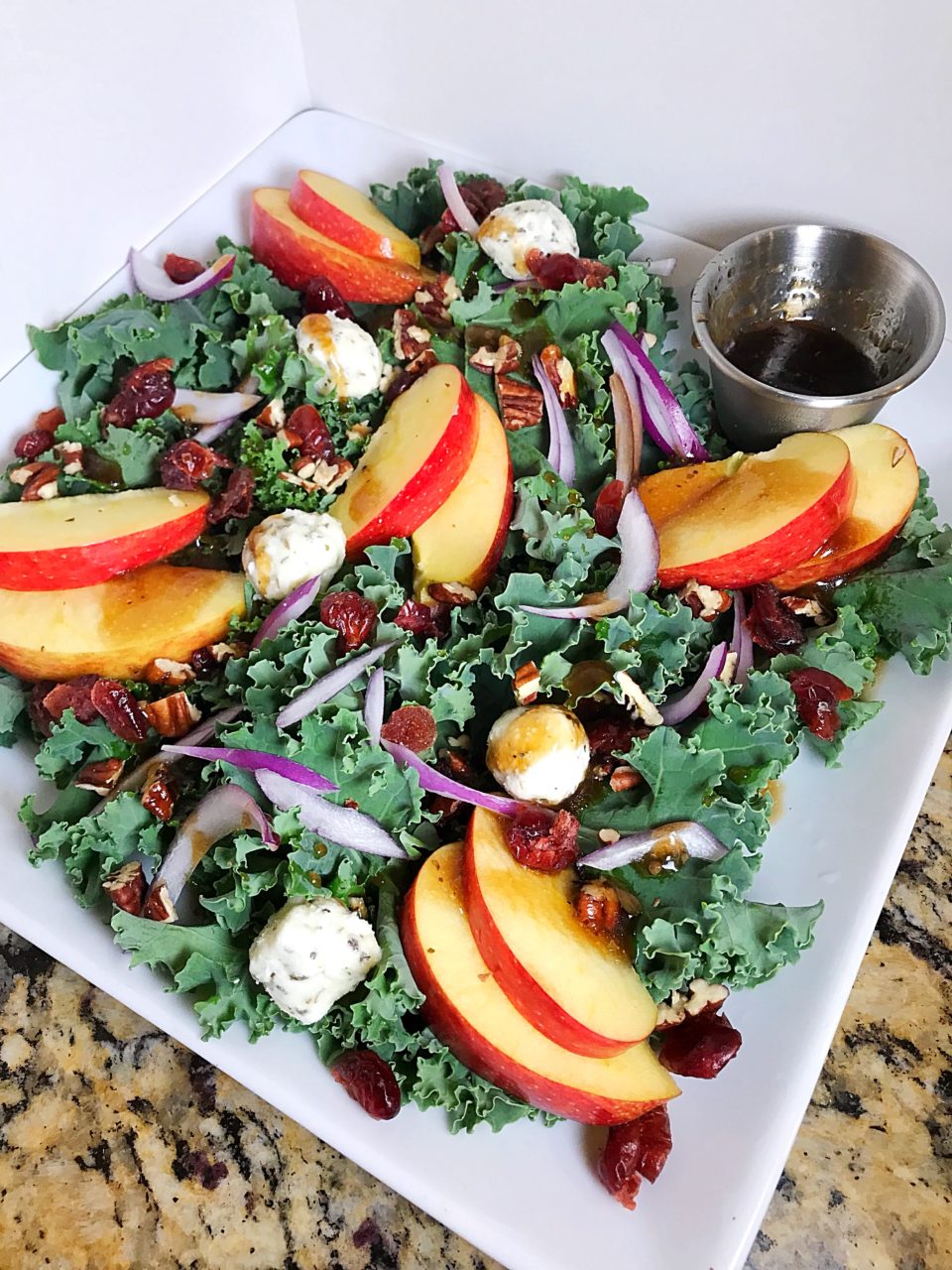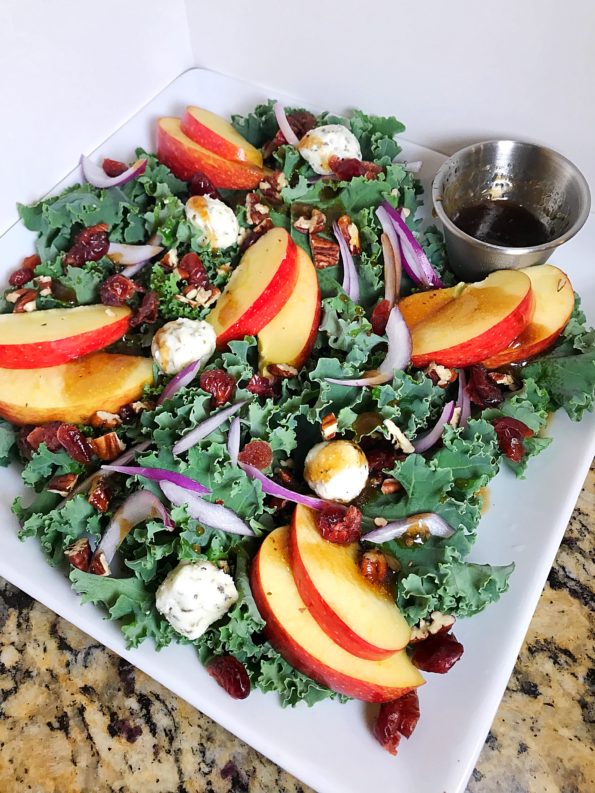 The apples added the perfect crunch and sweet and tanginess in the salad.  All the flavors worked nicely together.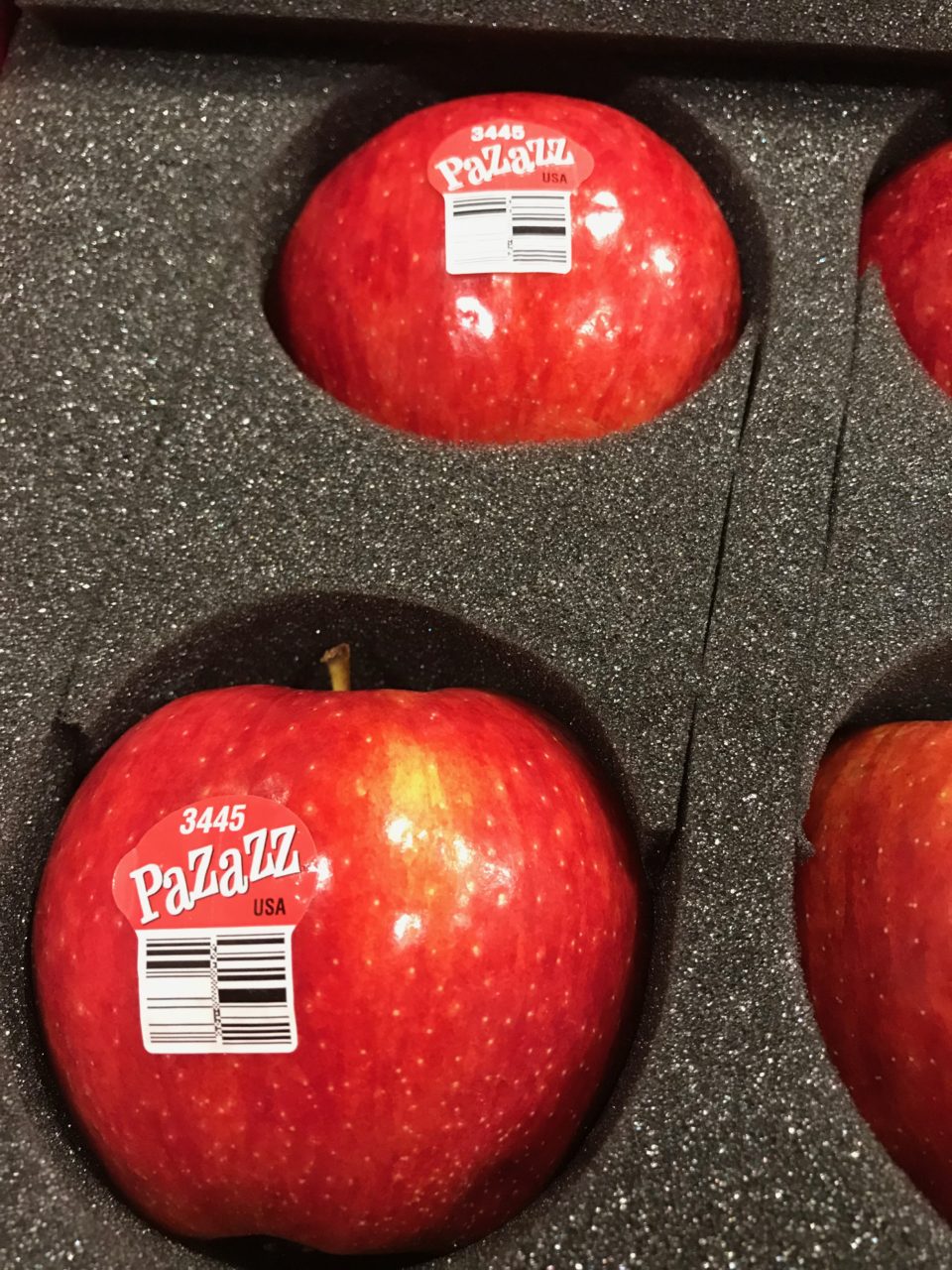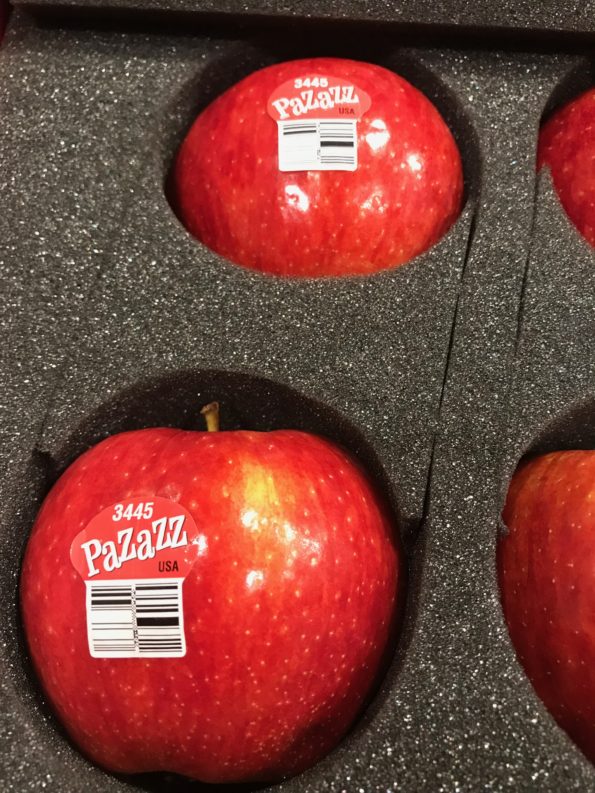 Overall we couldn't get enough of the apples.  The kiddos loved them. We ate the remainder of the apples as is.  I am so glad that these can be found in our area, because I will certainly purchase some for our home.
Visit www.Pazazzapple.com for more information about Pazazz.