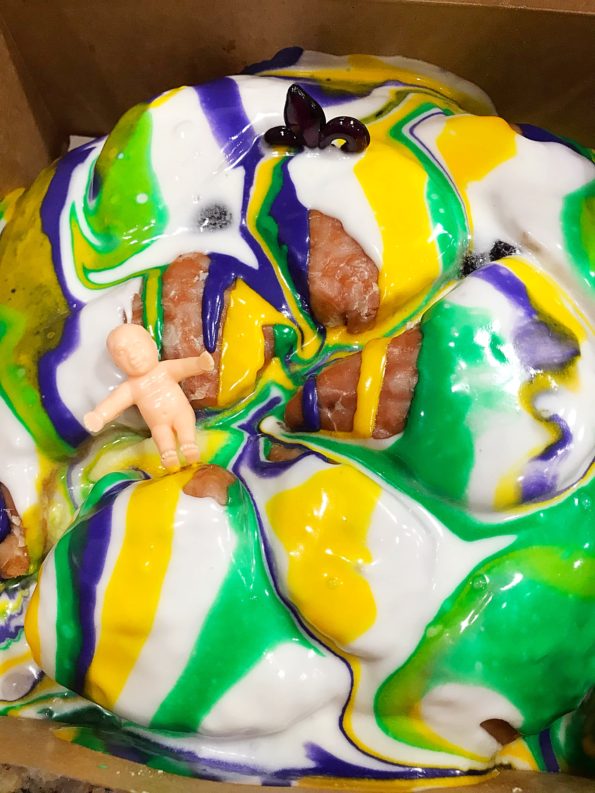 King Cake season is officially here.  I am a sucker for sweets and King Cakes are top of the list.  For those who may not know, the King Cake tradition is thought to have been brought to New Orleans from France in 1870.
A King Cake is an oval-shaped bakery delicacy, crossed between a coffee cake and a French pastry that is as rich in history as it is in flavor. "It's decorated in royal colors of PURPLE which signifies "Justice," GREEN for "Faith," and GOLD for "Power."
These colors were chosen to resemble a jeweled crown honoring the Wise Men who visited the Christ Child on Epiphany.  In the past such things as coins, beans, pecans, or peas were also hidden in each King Cake.
Today, a tiny plastic baby is the common prize.  At a party, the King Cake is sliced and served.  Each person looks to see if their piece contains the "baby."  If so, then that person is named "King" for a day and bound by custom to host the next party and provide the King Cake" (history from Randazzo King Cakes).
I always make it a habit of tasting a few different ones in town every year.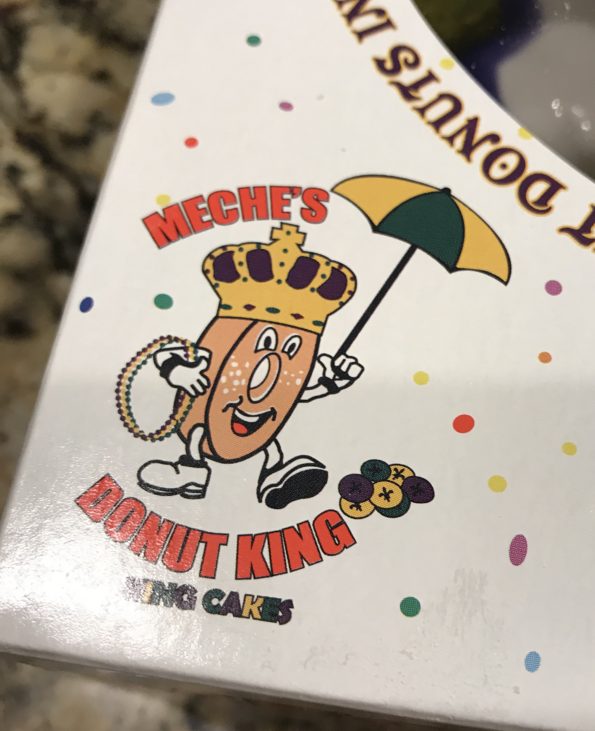 My first King Cake of the season is from Meches Donut King.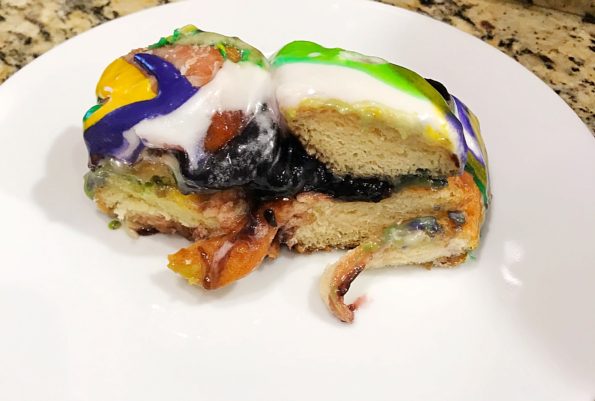 I tried a flavor I have never had the Blueberry.  Which I must say was absolutely delicious.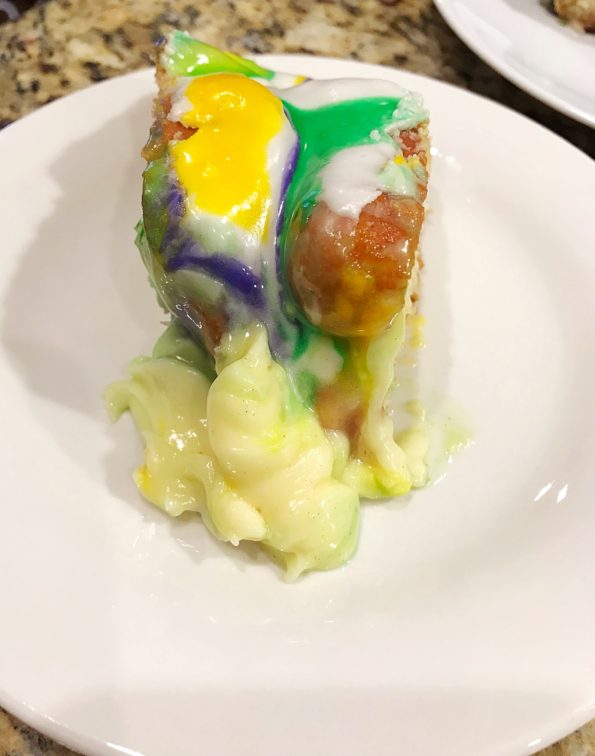 We also had the Strawberry and Bavarian as well.  Two of our top favorites.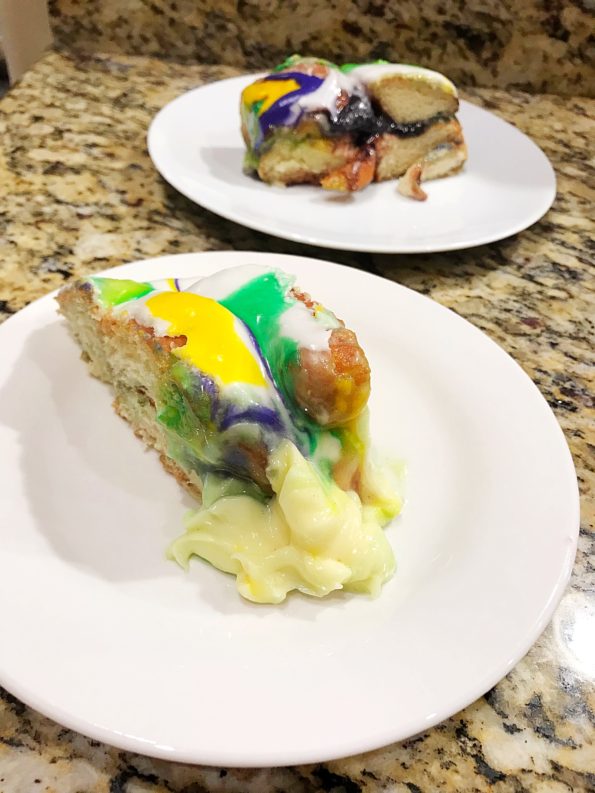 This year I am on the hunt for King Cake inspired desserts, drinks or even savory items.  So I need your help.  Send me your favorite go to places for all things King Cakes.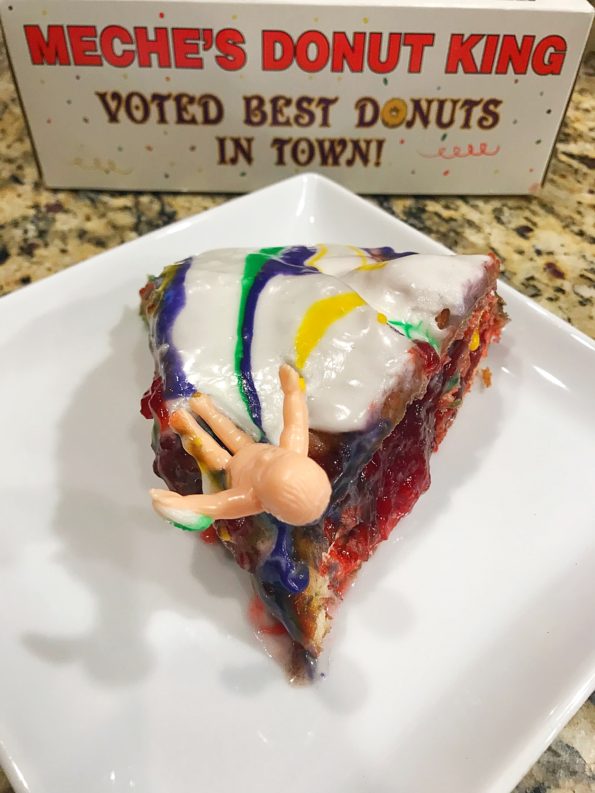 My email address is dastylishfoodie@GMAIL.com , send your suggestions to this email or simply place a comment in this blog!  I can't wait to hear from you!
Be sure to follow me on Instagram to see all of my King Cake finds.