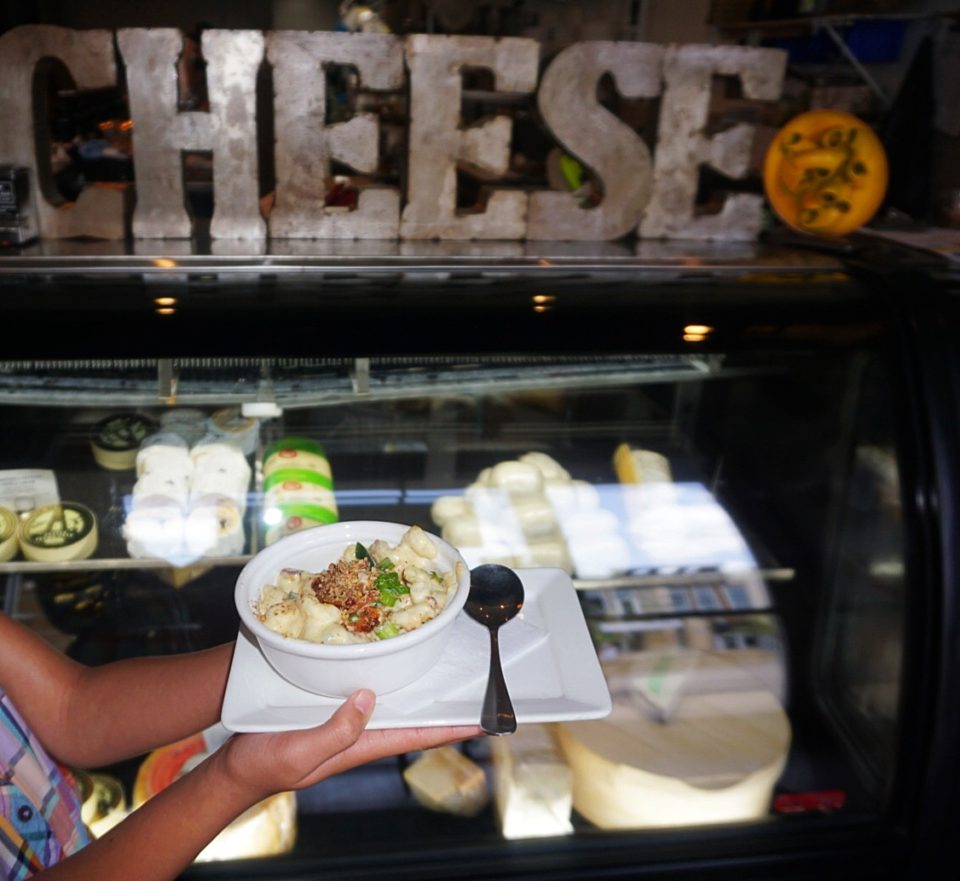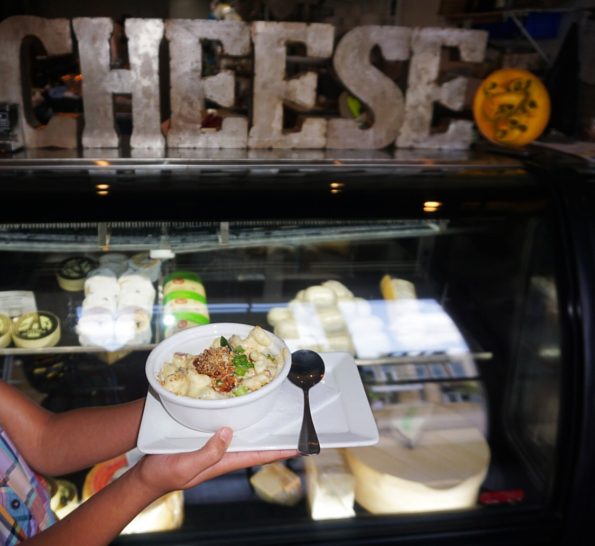 Every year before going back to school my daughter and I have a girl's fun day!  We have girl's days throughout the year, but the end of summer one is one of our favorite.  Every year, we do nails, grab lunch and of course shopping.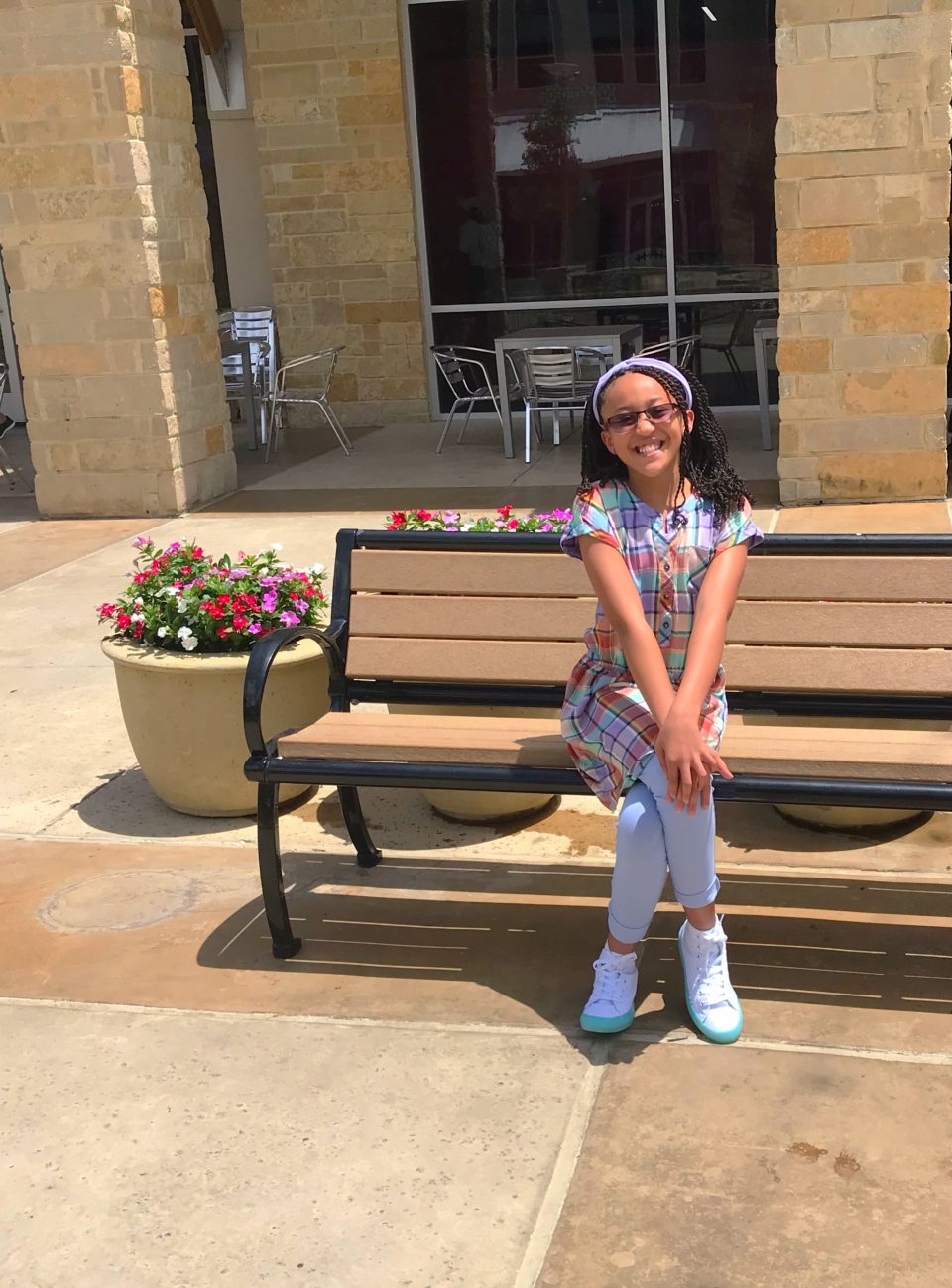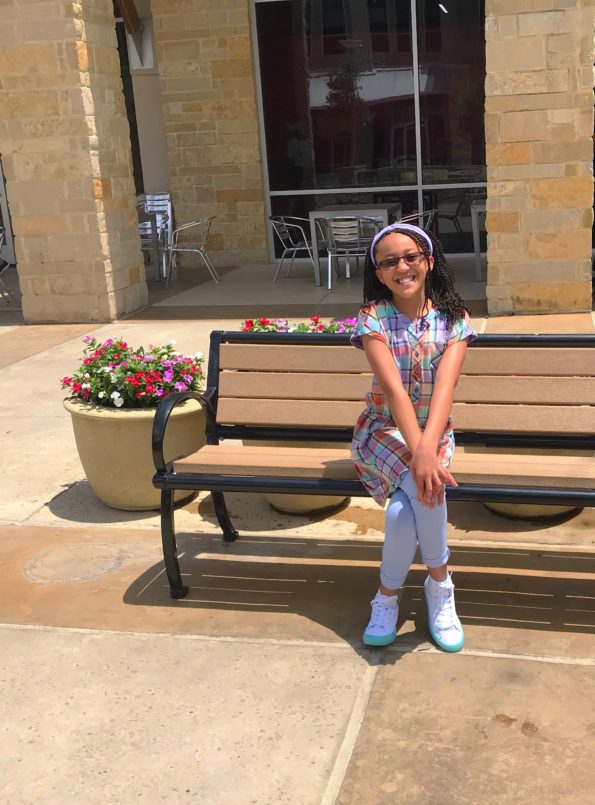 This year was no different, but with the exception that we are in a new state.  And there are so many restaurants to choose from.
Since she is such a cheese lover we decided to check out The Cheese Bar.  The Cheese Bar is a restaurant located in the beautiful Boardwalk of Towne Lake in Cypress, TX.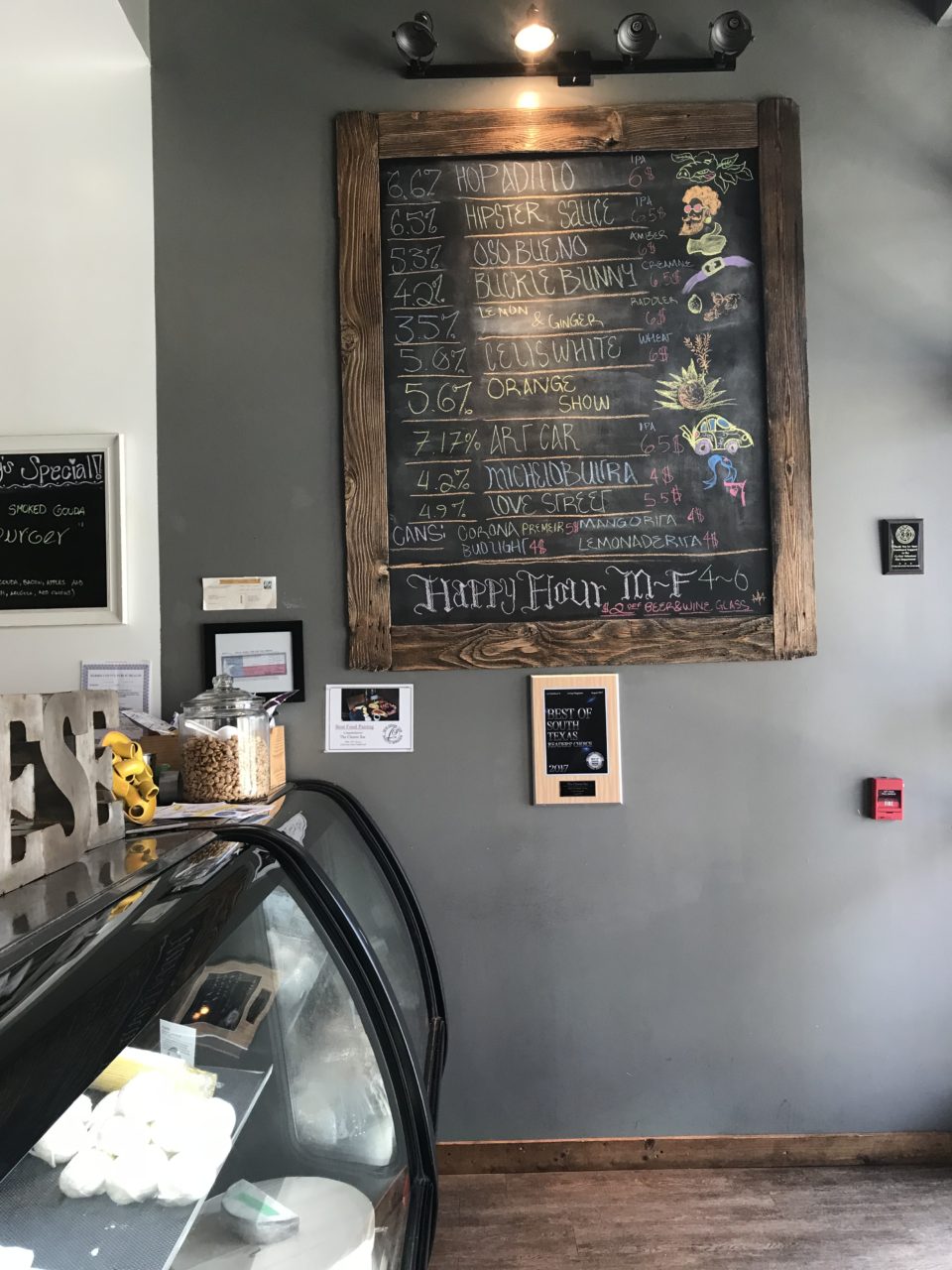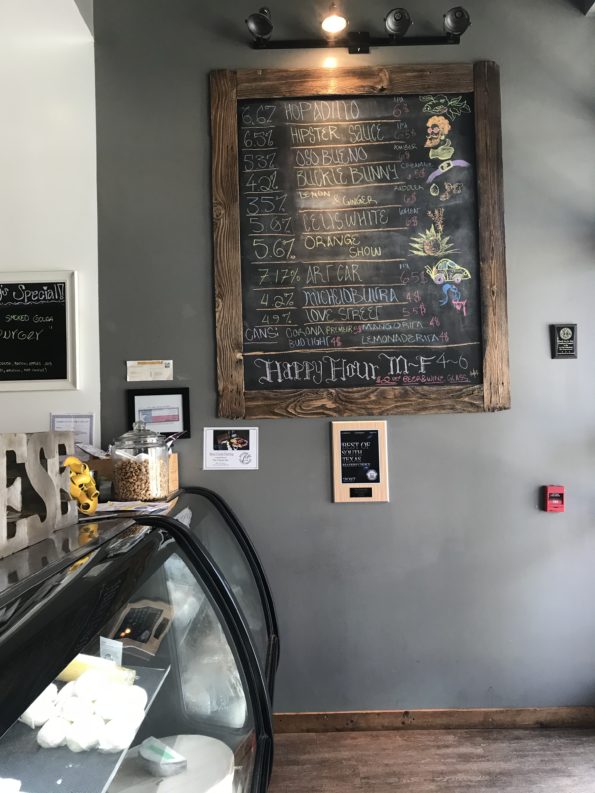 This restaurant brings a mixture of a European cheese shop and a cafe or bistro.
As we approached the restaurant, one thing that I immediately noticed is that the restaurant has a lovely patio with views of the water as well as the padded play area. Which is perfect for a night out with the family.
We decided to sit inside and as we entered the restaurant we loved the setup and decor.  A bistro look, but yet it had a very welcoming small town feel to it.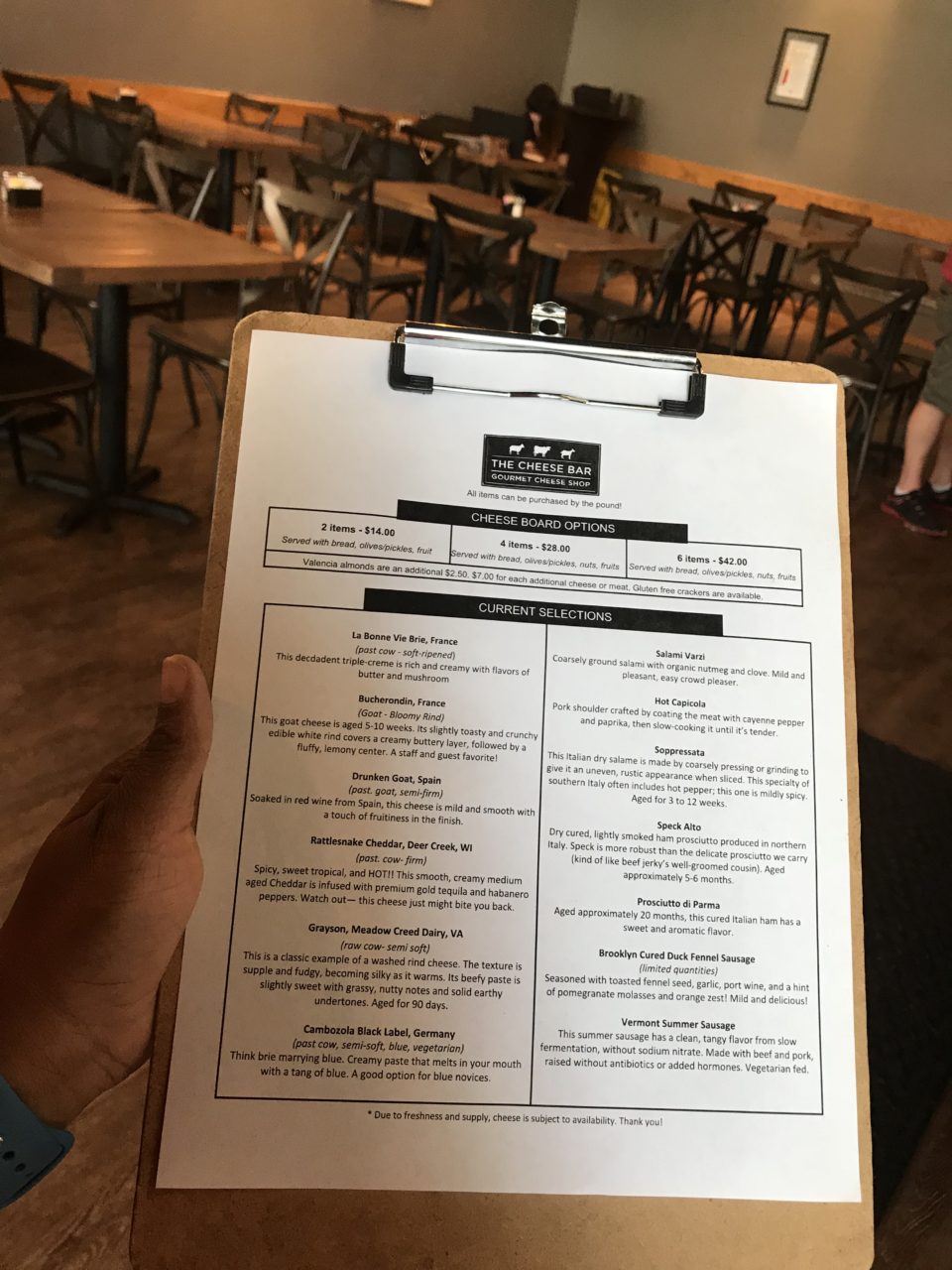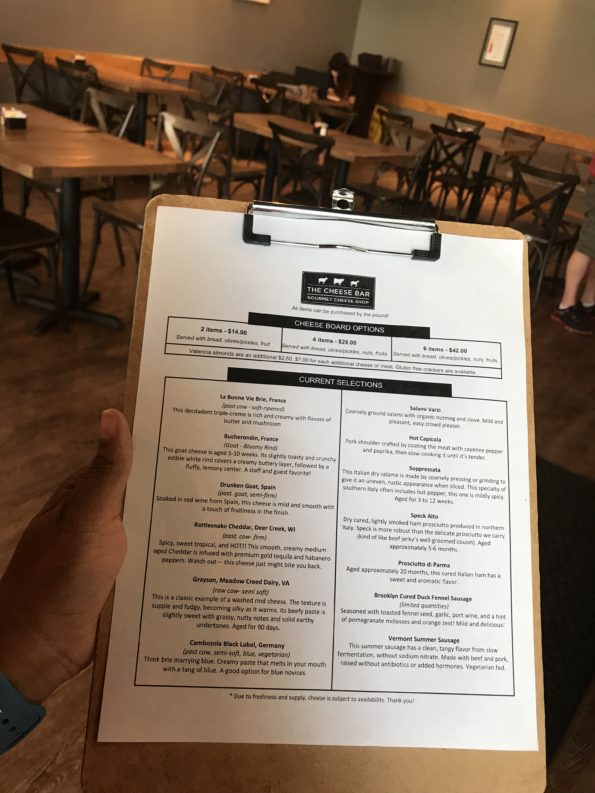 The waiter immediately welcomed us and dropped off a few menus for us to look at before taking our drink order.
He went over a few menu items as well as made a few suggestions.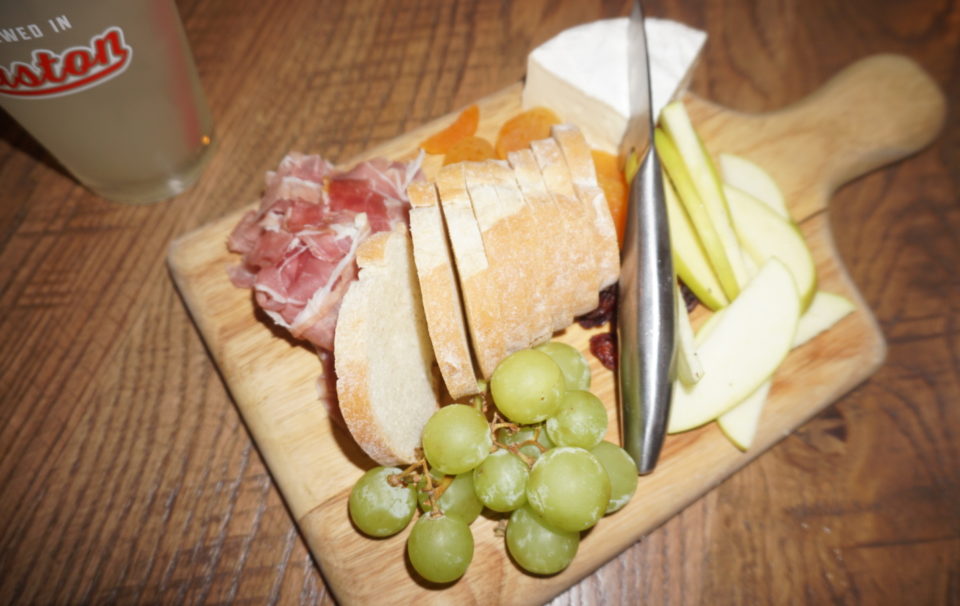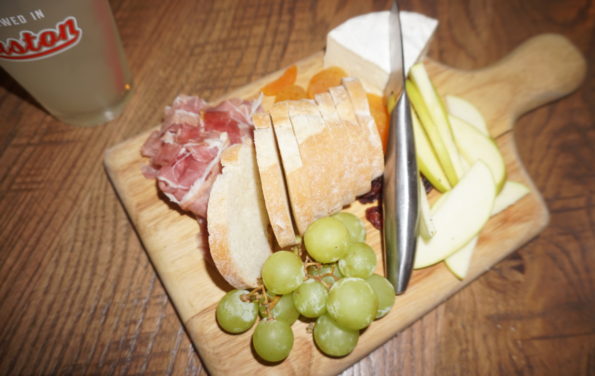 We decided to try a meat and cheese Charcuterie board.  You can't go to The Cheese Bar and not try the Charcuterie board.  I love that there were different options and amounts to choose from.
Most places serve the Charcuterie boards that are large and for big parties.  At The Cheese Bar you can personalize your meat and cheese options and there are numerous options to choose.
Since we were only two people, we didn't want a large board.  My cheese loving daughter couldn't wait to devour the charcuterie board.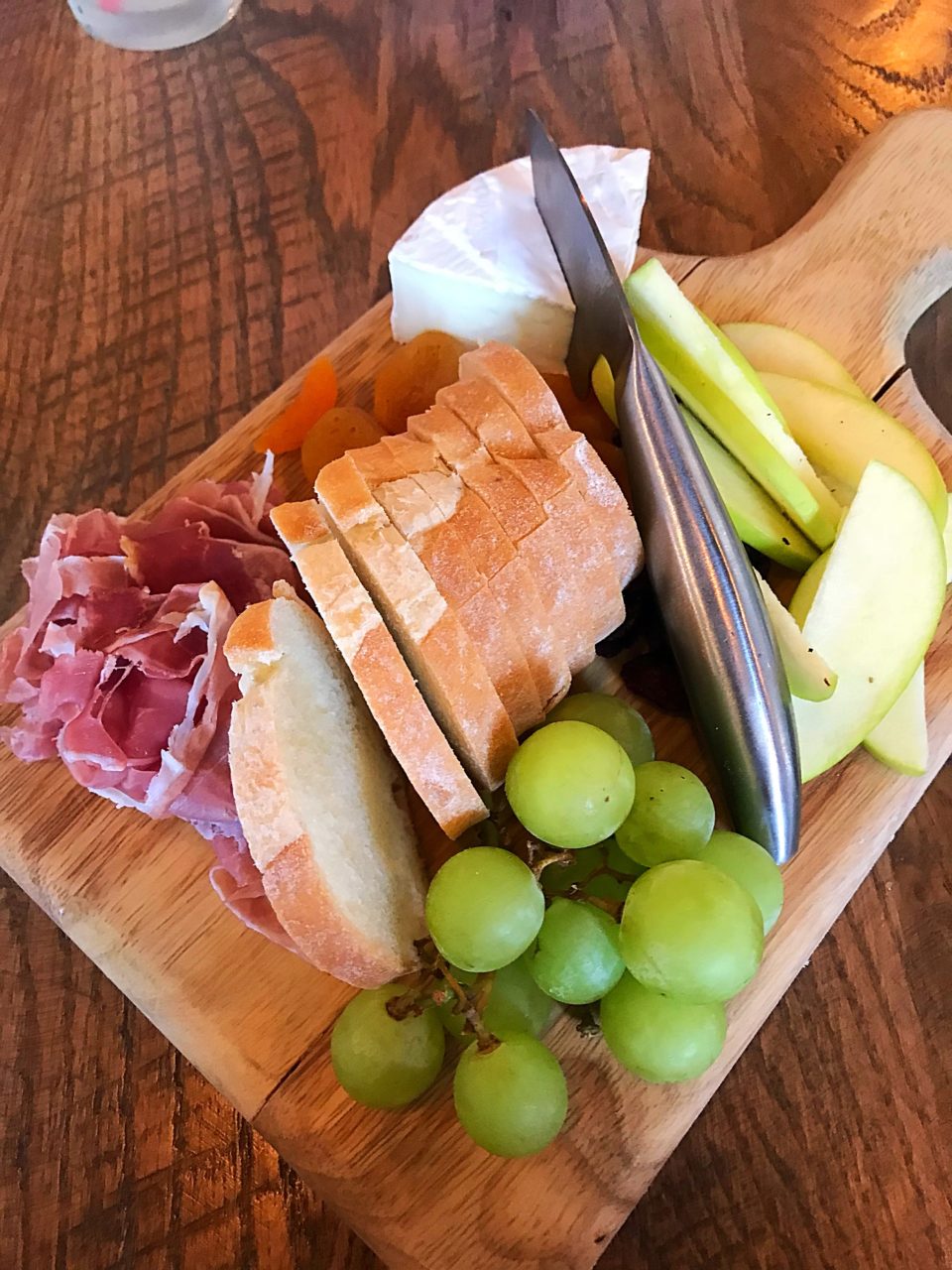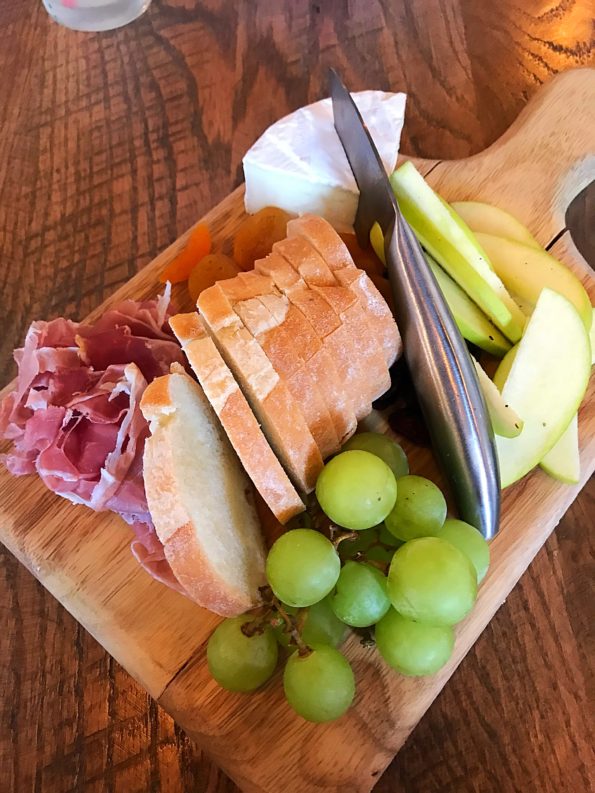 We chose the Prosciutto di Parma which is an aged, cured Italian ham with a aromatic and sweet flavor.  Paired with the La Bonne Vie Brie, a decadent triple-creme cheese that was rich and creamy.
A perfect choice.  The charcuterie boards also included grapes, bread, dried apricots, almonds and cran-raisins.  A nicely presented board.  One of the waitresses also allowed us to try an apricot jam which paired perfectly with the brie and prosciutto cheese. Yum.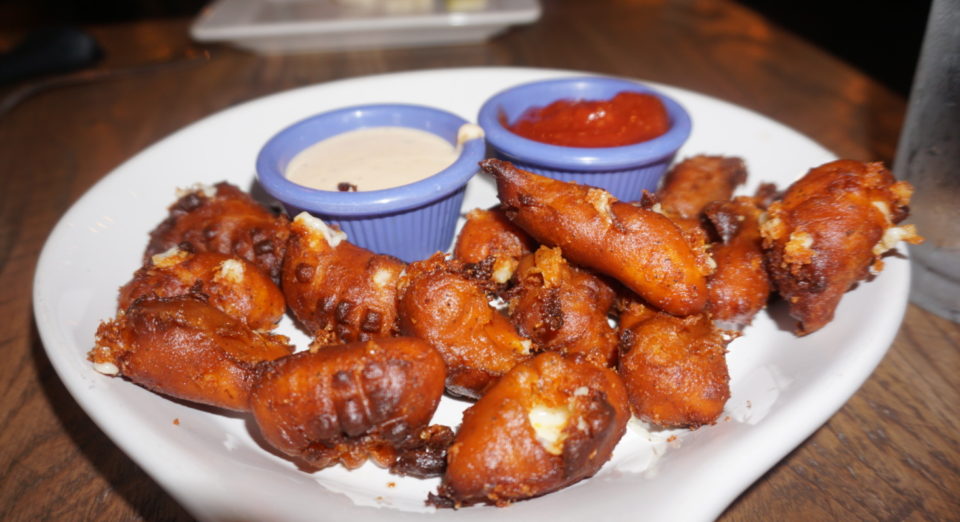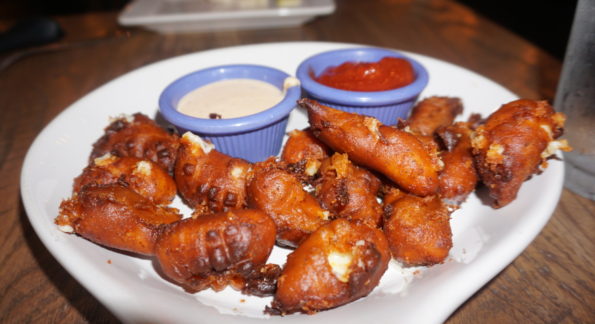 We tried a few appetizers as well.  First up was the Cheese Curds.  The Cheese curds were fried in a spicy breading and served with spicy cajun dip and cocktail sauce.  Oh my word, such a good appetizers.  Visually I thought the presentation of it was just ok, but the appetizer was amazing!  Both the cajun dip and the cocktail sauce paired well with the cheese curd.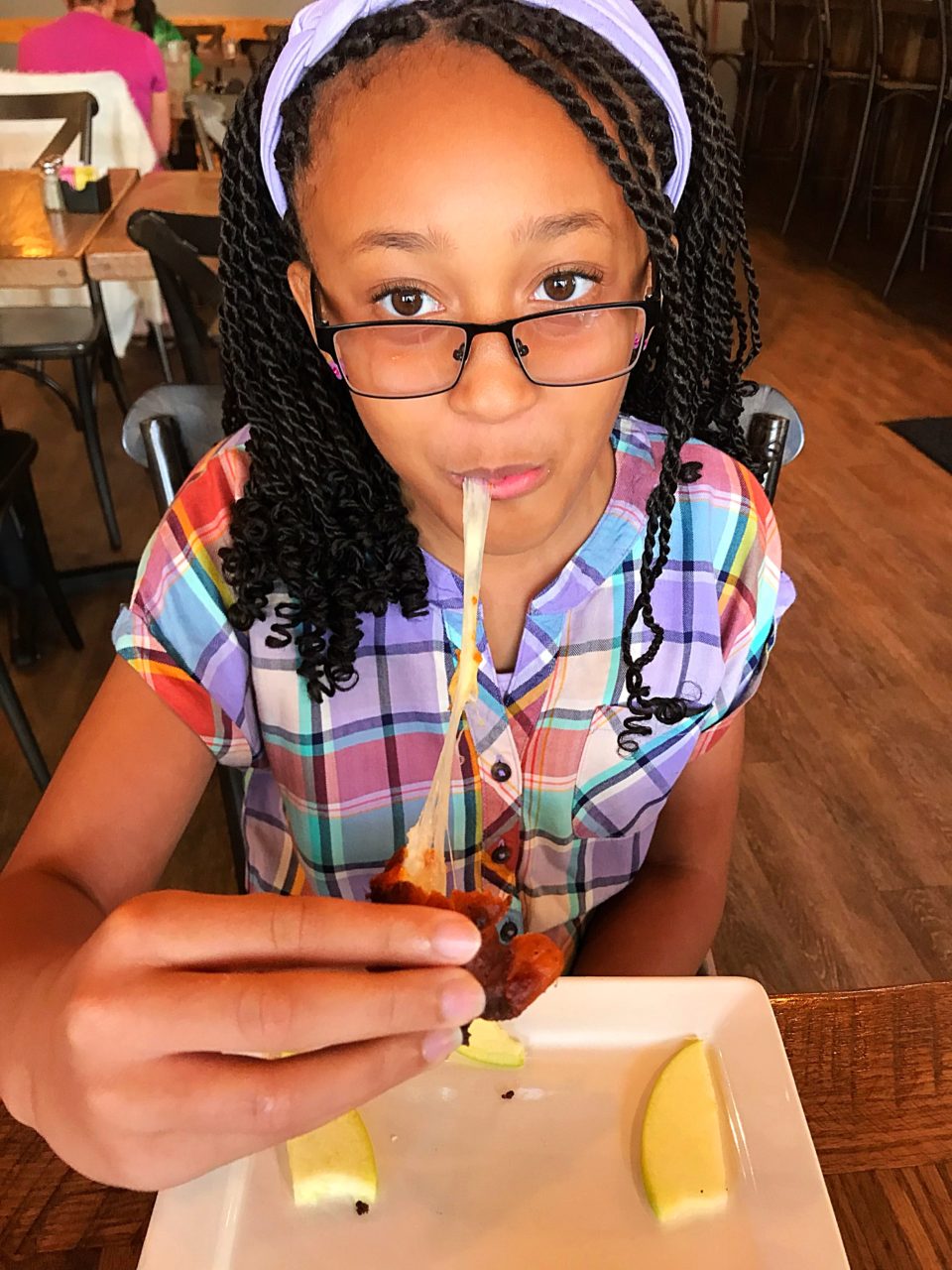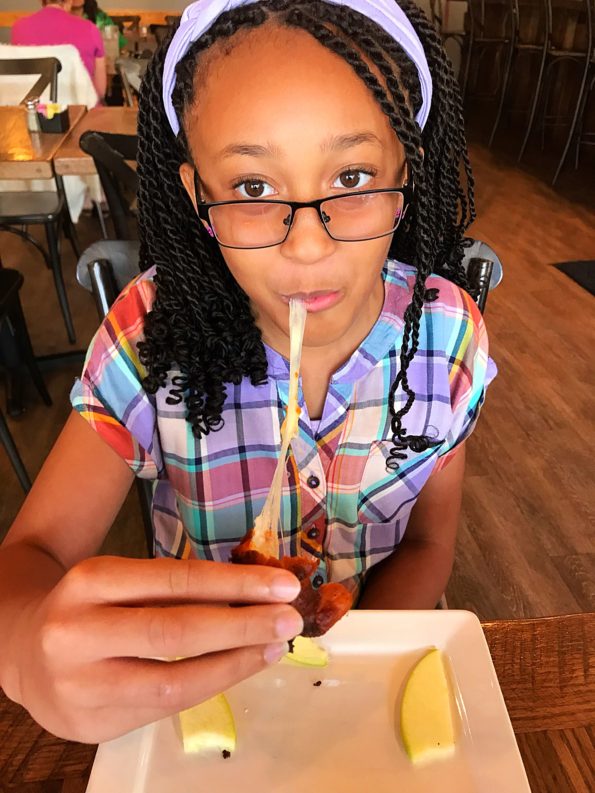 The cheese curd passed my daughter's oooey gooey cheese pull test!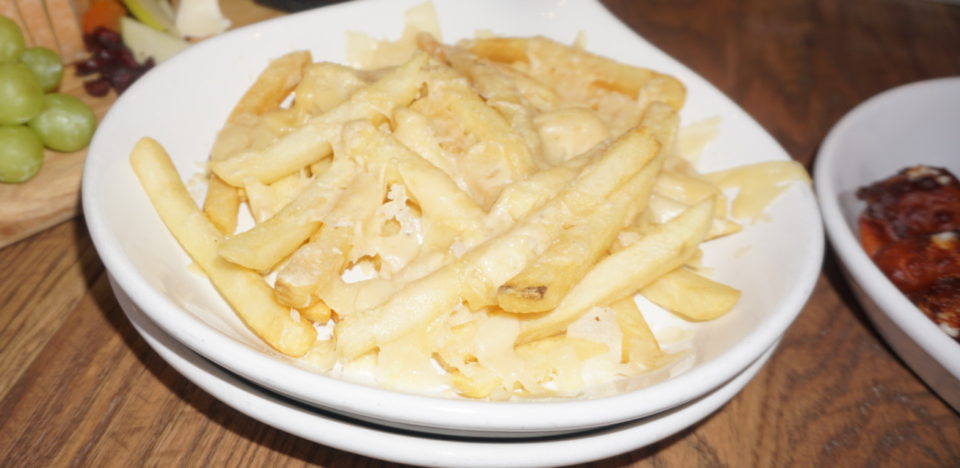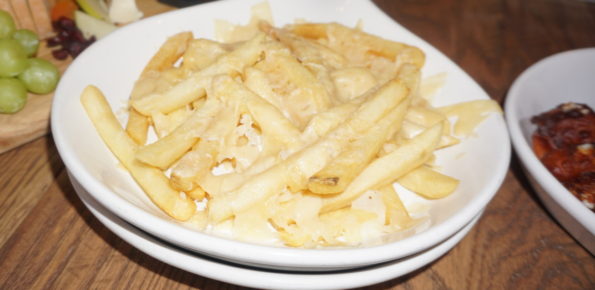 In addition we had the Truffle Fries.  The fries were mixed with truffle oil and topped with Parmesan cheese.  If I am honest, I wasn't impressed with the fries.  The fries were plain, I think adding a little seasoning and maybe fresh herbs would have really added to the presentation of the fries.  They were bland and lacked seasoning.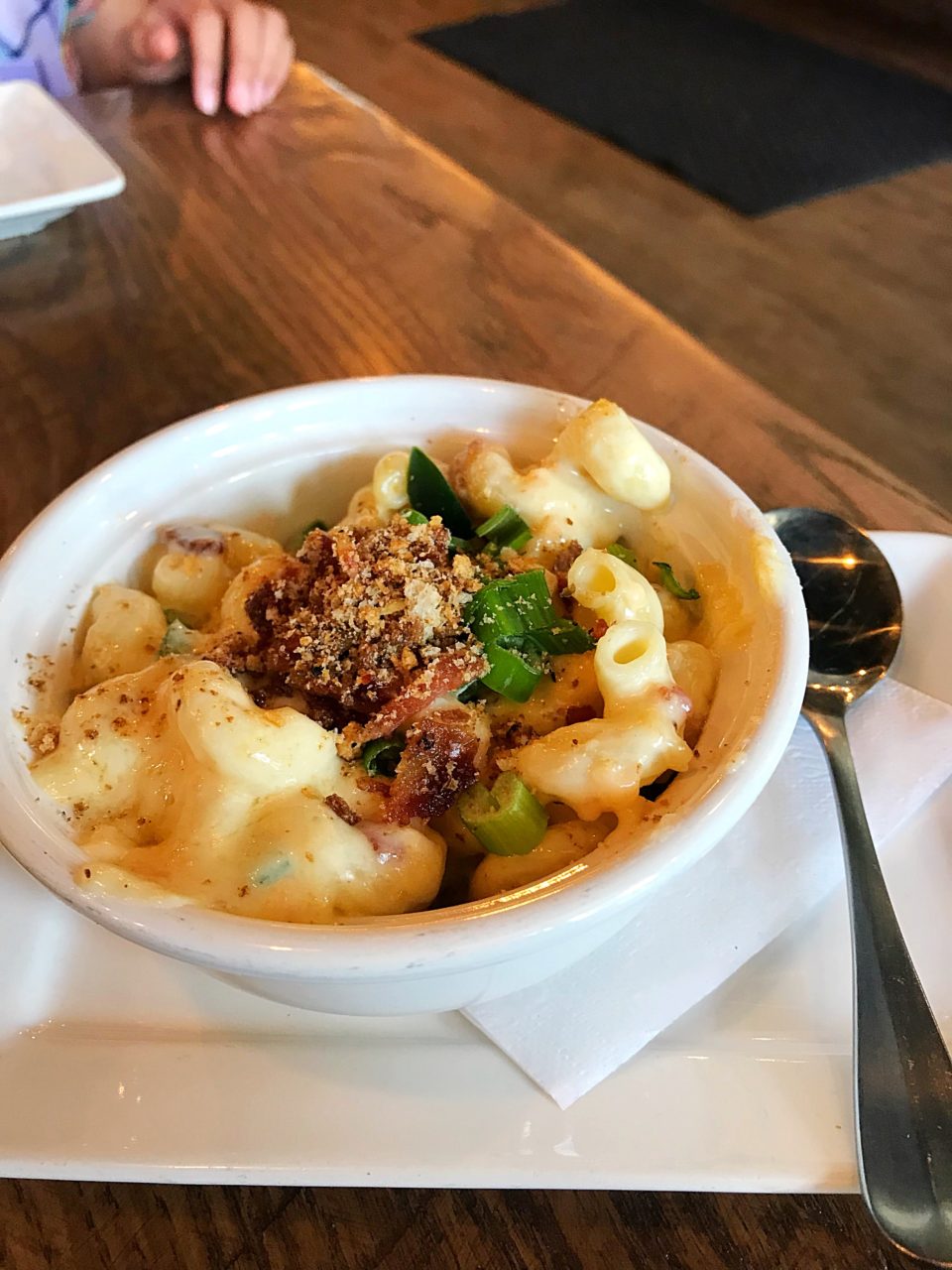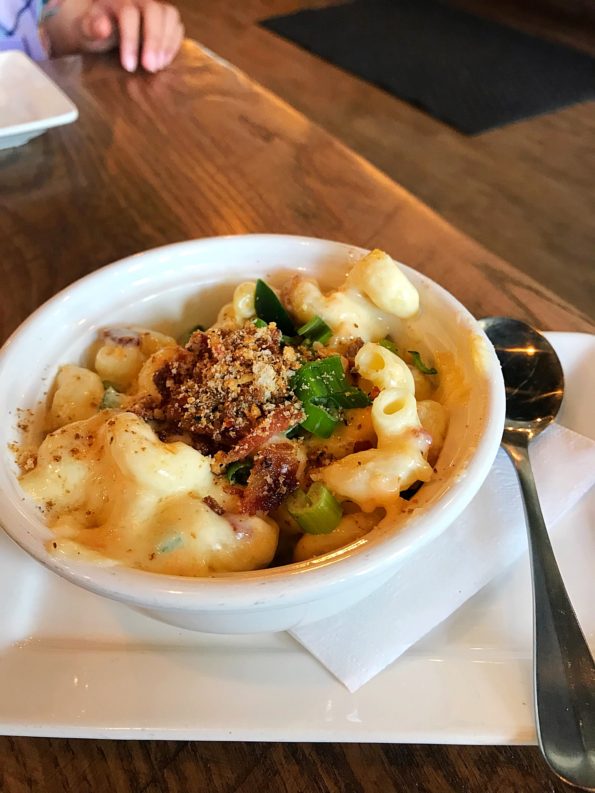 The Mac n Cheese came highly recommended, so we decided to try some.  The Cheese Bar Mac n Cheese, included a blend of 5 cheeses that were mixed with chopped jalapeños, and topped with bacon, bread crumbs and green onion.
The Mac n Cheese was superb!  This dish didn't disappoint at all!  Creamy goodness, with a good balance of cheese and the jalapeno added a nice kick, the bacon, bread crumbs and green onion added an extra level of flavor.  Really good.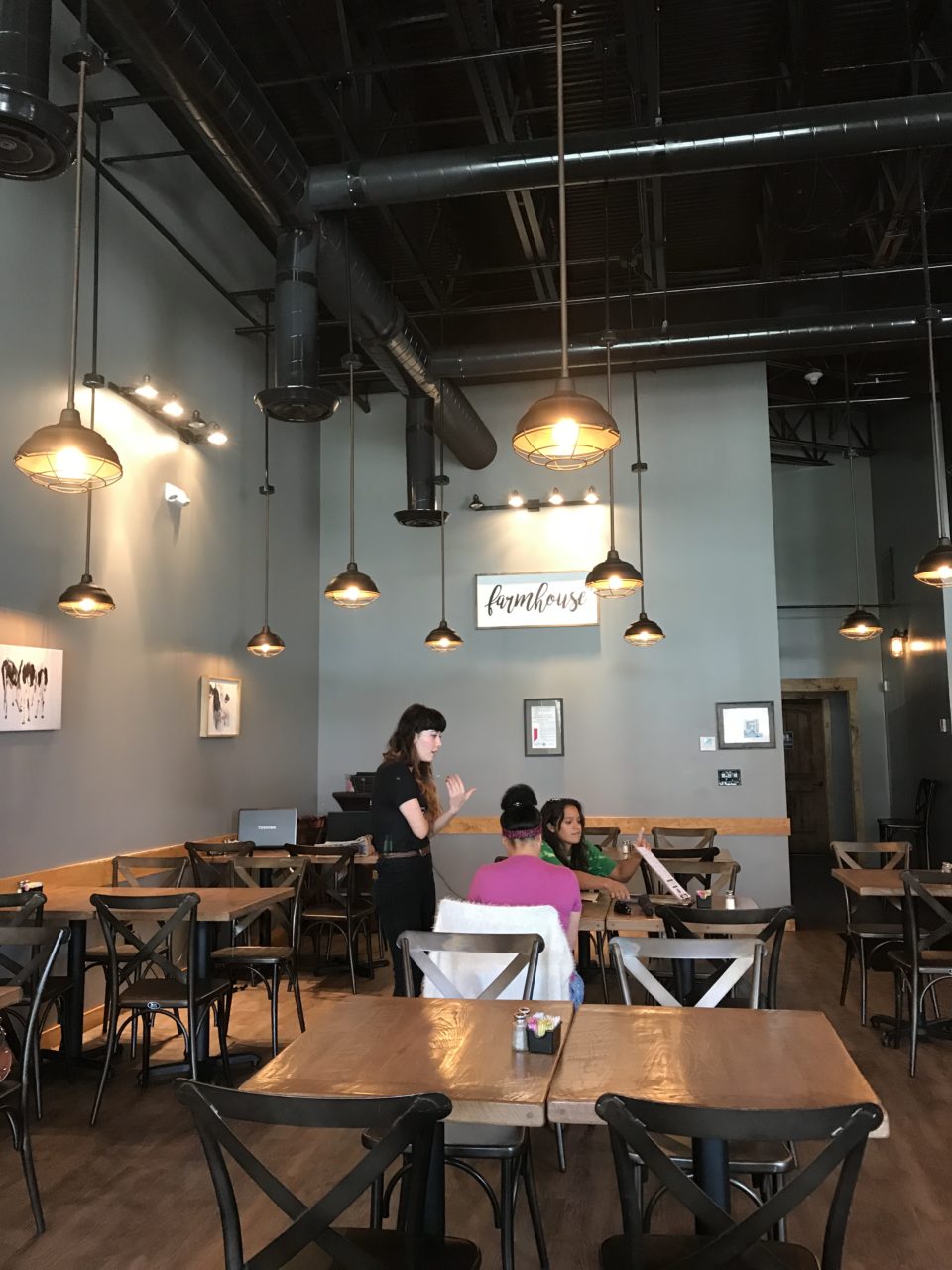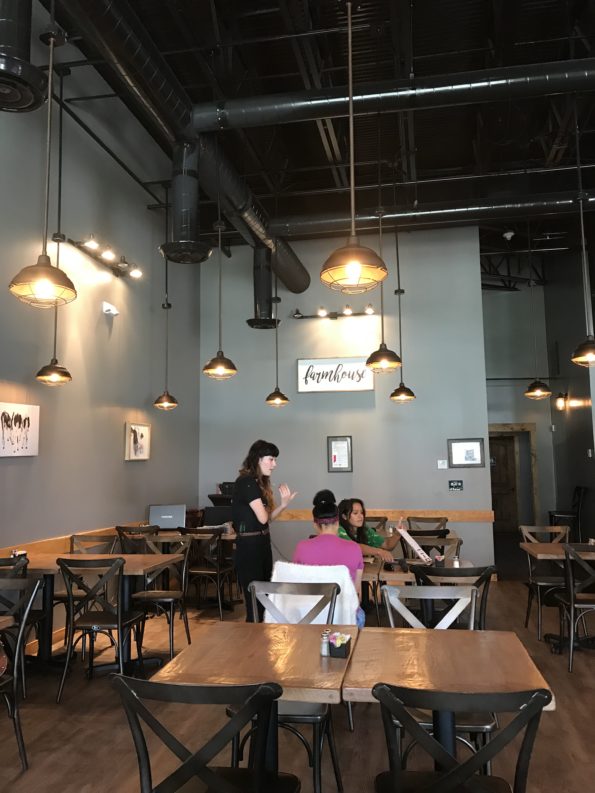 Overall, I have to say we enjoyed our time at The Cheese Bar.  The service was spot on, the waiter was knowledgeable and catered to our needs well.
The food overall was delicious.  The restaurant has a great concept and the cheese element works.  My only complaint would be to refine some of the dishes visually.  You eat with your eyes first and a few of the dishes failed in the visual aesthetic.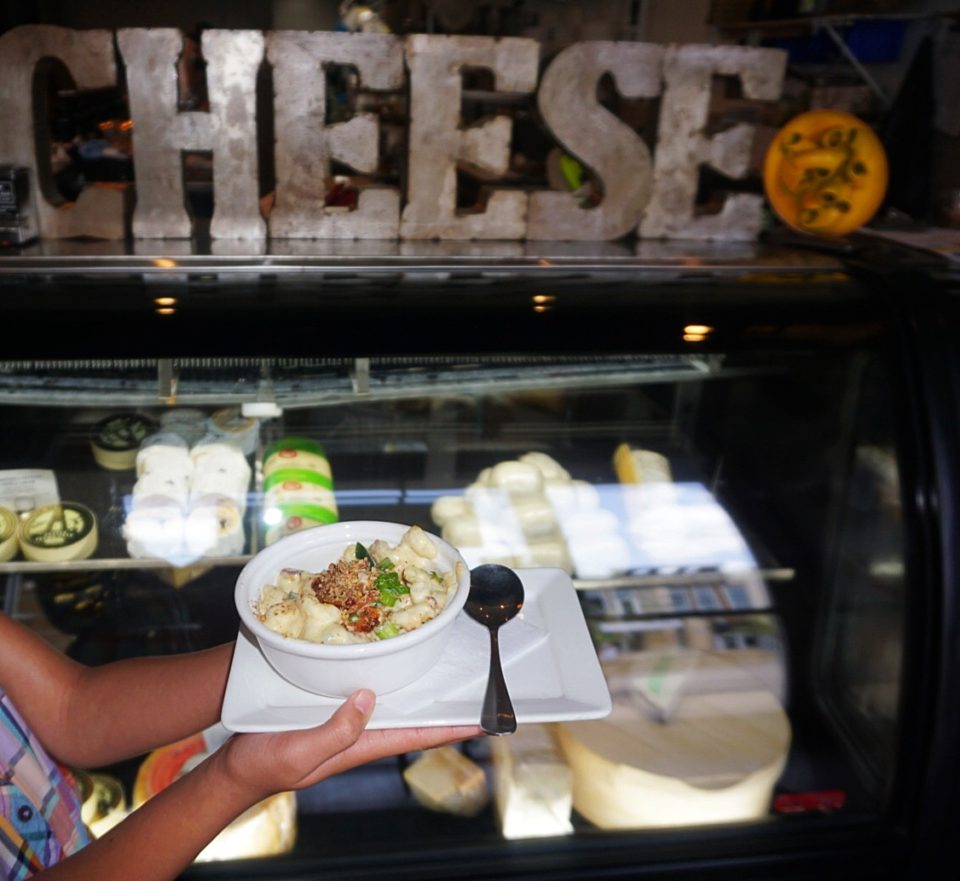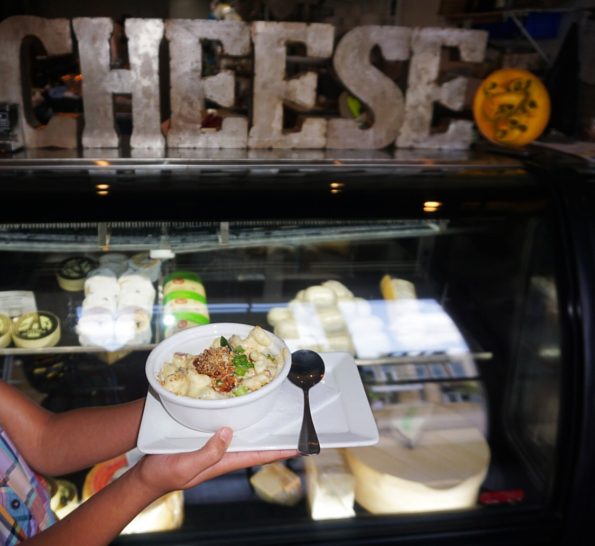 This will not be our last time at The Cheese bar.  We love that there is a patio area to sit outside to enjoy the view of the beautiful area.  Not to mention there is a cool area outside for the kids to play!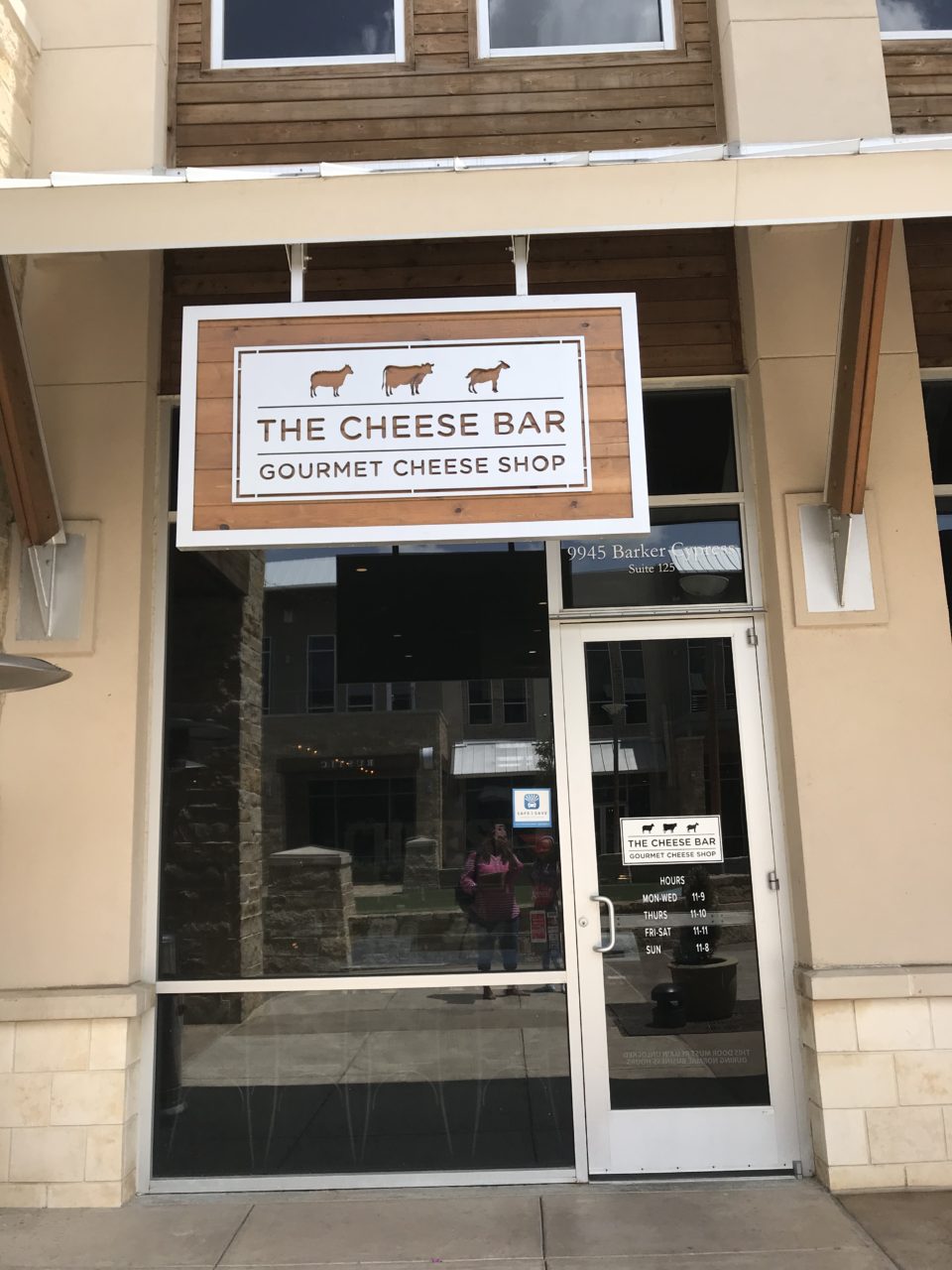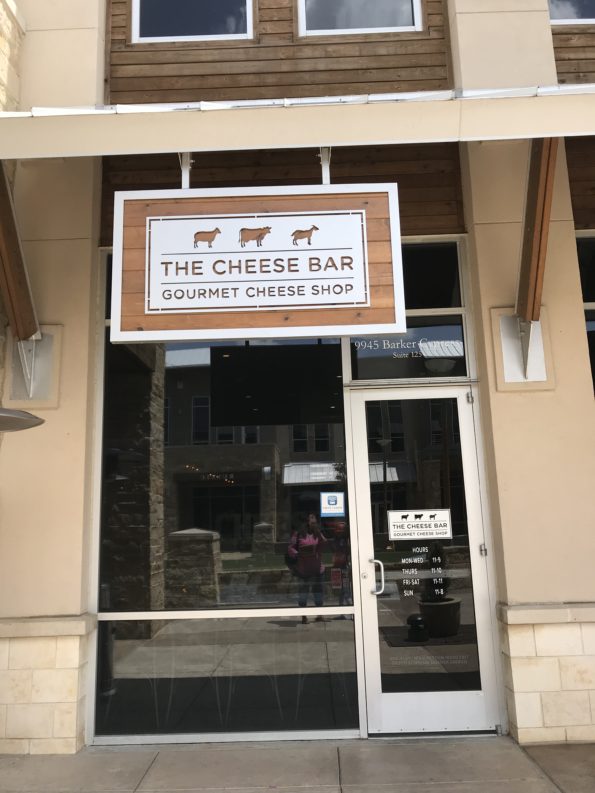 The Cheese bar is located at 9945 Barker Cypress #125, Cypress, TX 77433.  The Hours of operation are Monday – Wednesday 11:00 a.m. – 9:00 p.m., Thursday 11:00 a.m. – 10:00 p.m. and Friday – Saturday 11:00 a.m. – 11:00 p.m. and Sunday 11:00 a.m. – 8:00 p.m.
Go and check them out and be sure to tell them that Da'Stylish Foodie sent you.