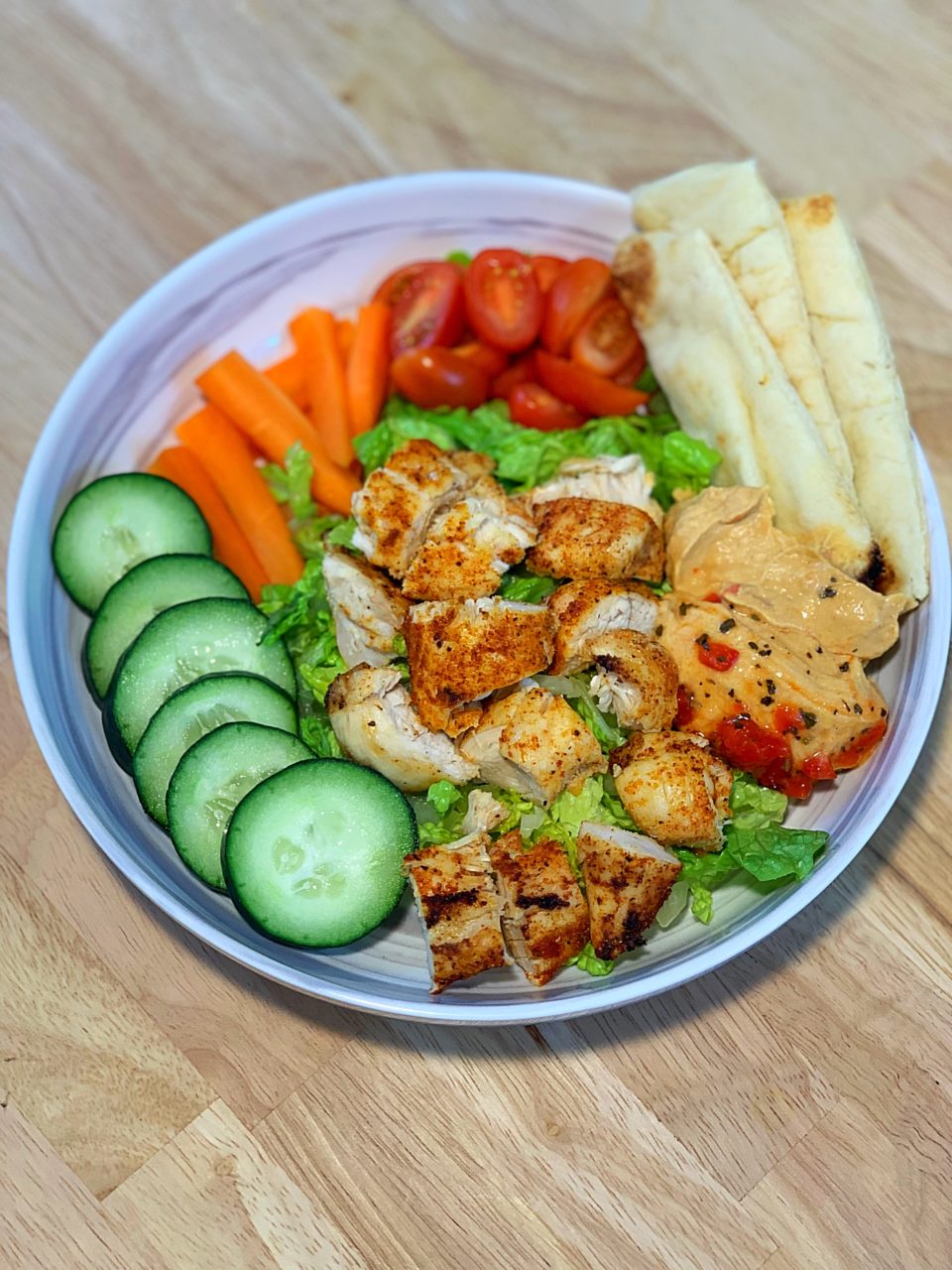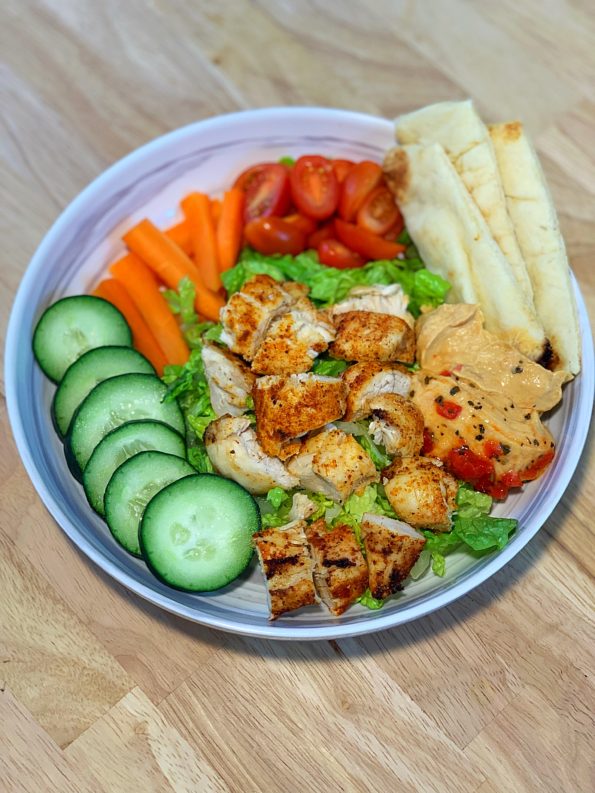 Print Recipe
Chicken and Hummus Bowl
Yum
A healthy idea for your family. Simple and easy ingredients. Guaranteed to please everyone in your family.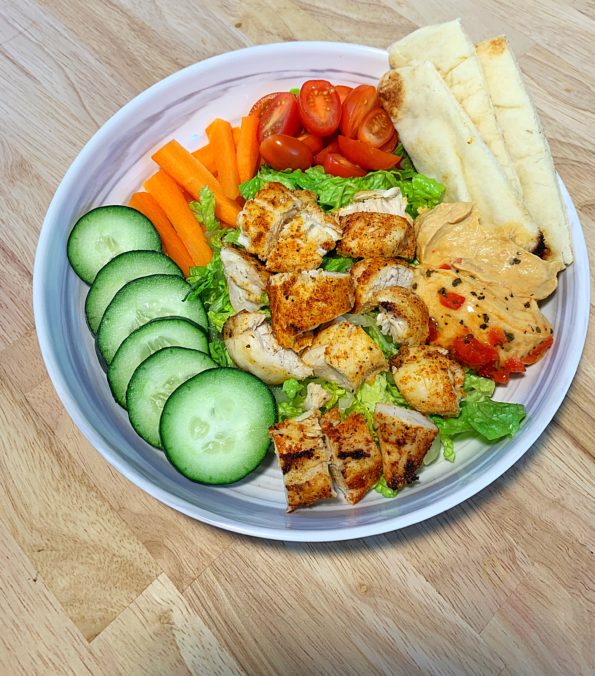 Chicken, Veggies & Hummus Bowl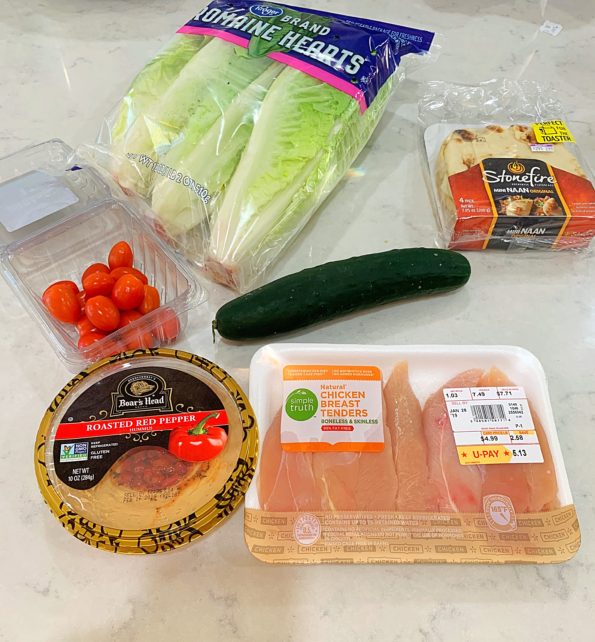 Chicken and Hummus together is one of my favorite things to eat.  I recently prepared this super easy bowl for dinner one night.  Simple and easy to create with only a few ingredients.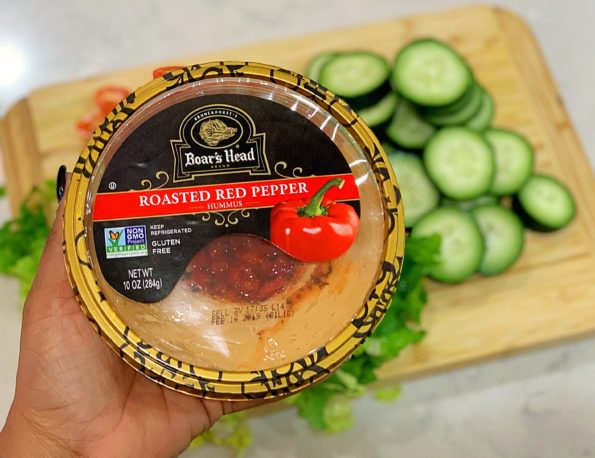 Ingredients:
Olive Oil Spray
Chicken Tenders
Seasoning
Roasted Red Pepper Hummus or Hummus of choice
Cucumber
Cherry Tomatoes
Romaine Lettuce
Mini Naan
Carrots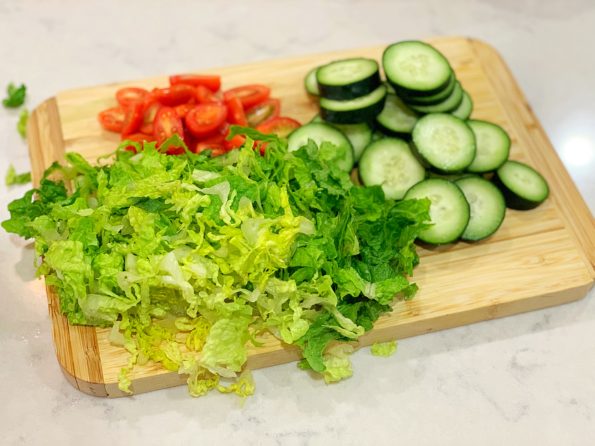 Directions:
Preheat oven to Broil.
Season chicken tenders with seasoning of choice. I used Slap Ya Mama, Garlic Powder, Onion Powder and Smoked Paprika.
Place Chicken on a pan and spray with pam olive oil spray.
Broil chicken in a pan for 5 - 9 minutes. Cooking time will vary.
Rinse and chop the romaine lettuce.
Halve the cherry tomatoes.
Slice the cucumbers.
Rinse and peel carrots then cut into matchbox or thin carrot sticks.
Remove the chicken when done.
Turn oven to 350.
Heat Naan in the oven for 1 - 2 minutes.
Remove Naan, but into pieces.
Build bowl and Serve.