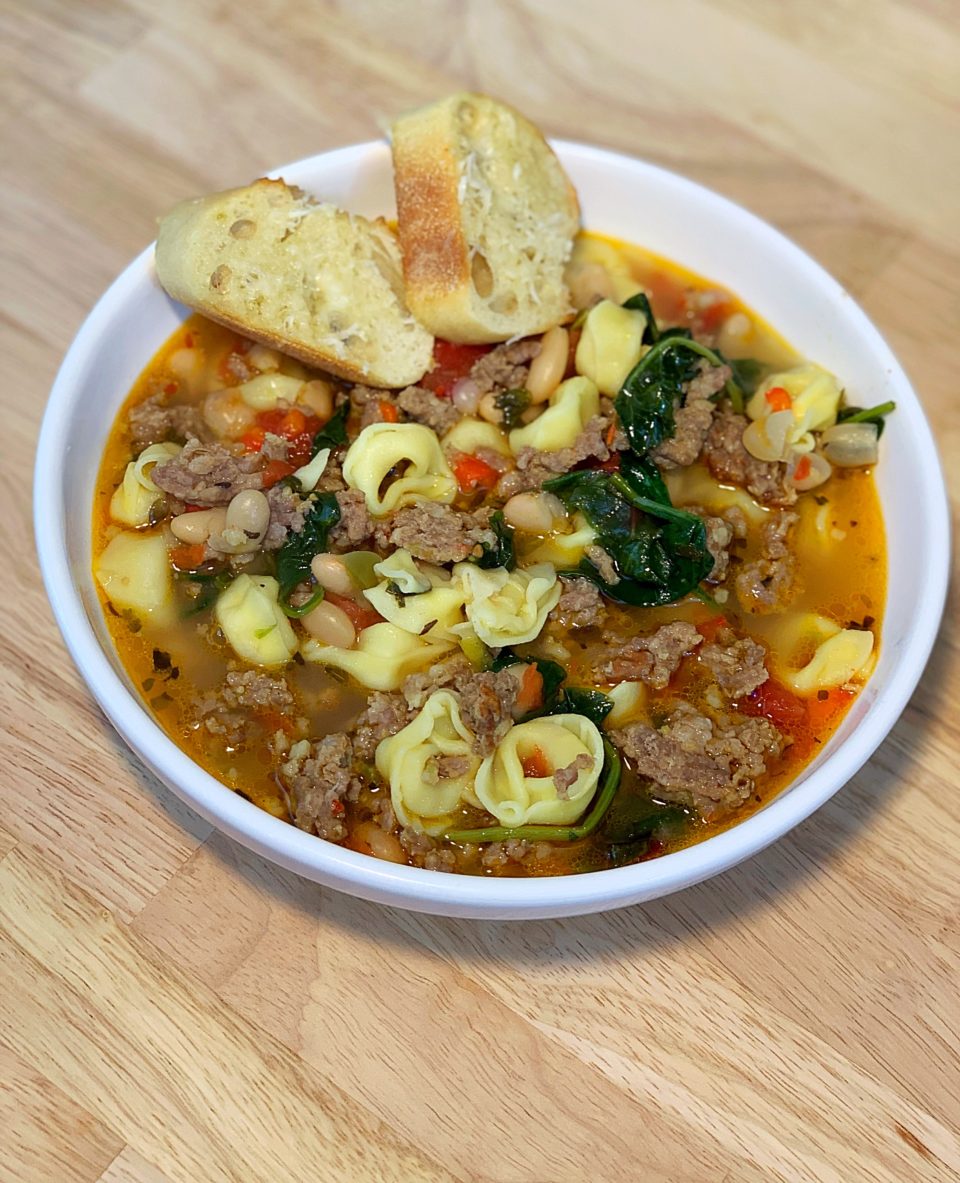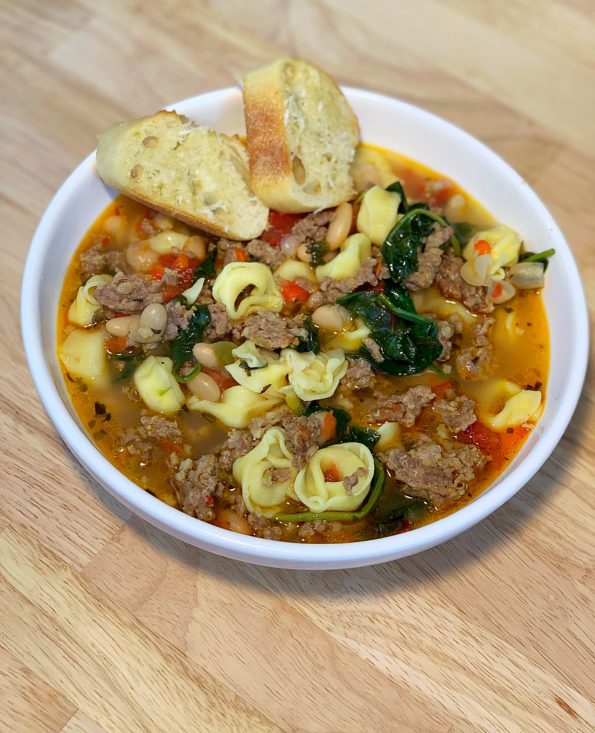 Print Recipe
Italian Soup With Tortellini Pasta
Yum
Soup is our go to when the weather is cold. I created this Italian Soup for my family and the kiddos absolutely loved this soup.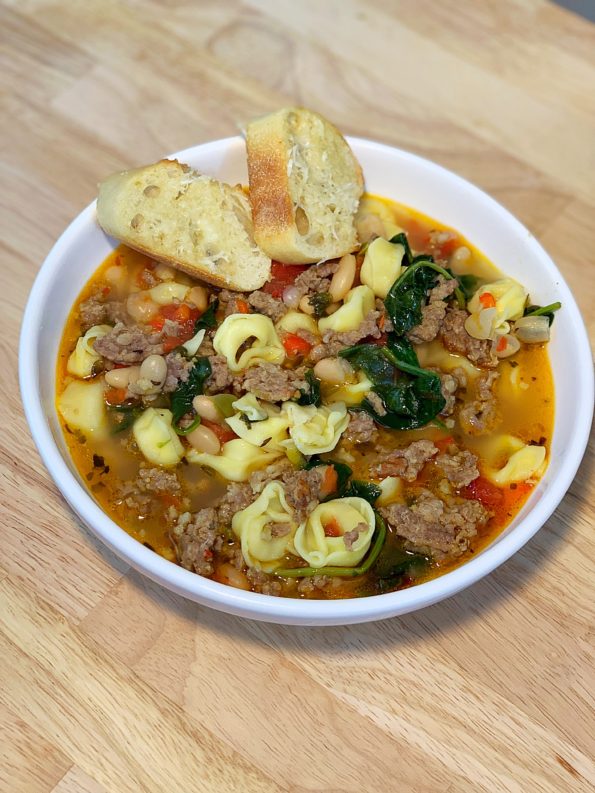 Soup is our go to when the temperature drops.  We are trying to find whatever we can to keep us warm.  Comfort Food is the best during these times and for that reason I recently created a new recipe, Italian Soup.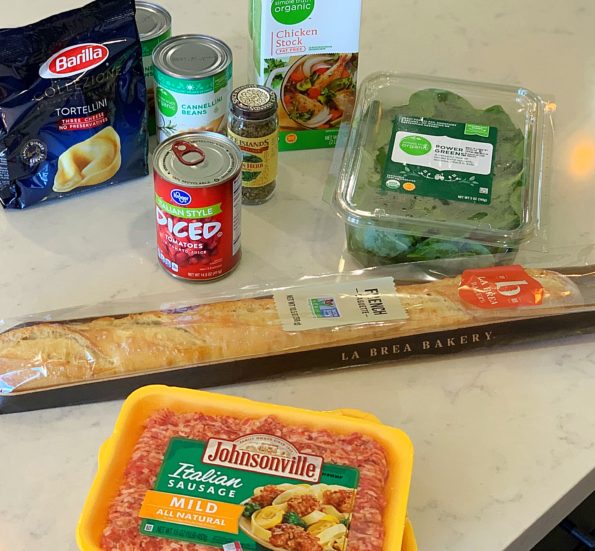 A super easy soup with the simplest ingredients.
Ingredients: 
Italian Sausage mild
Italian Seasoning
Chicken Stock
Basil
Italian diced tomatoes
Onion Powder
Red Bell Pepper
Green Bell Pepper
Celery
White Onion
Green Onions
Garlic Powder
Smoked Paprika
Cannellini Beans
Tortellini 3-cheese Pasta
Spinach
Baguette bread
Butter
Parmesan cheese to grate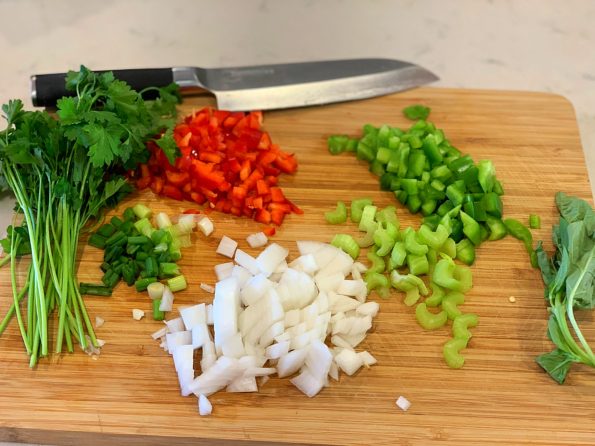 Directions:
Add Olive Oil to the skillet and heat.
Brown the Italian Sausage.
Remove some of the grease and set aside and strain the sausage. Set sausage aside.
Add the grease back to the pot.
Add onions, bell peppers, celery.
Add garlic
Add chicken stock
Add Italian seasoning
Add basil
Add Italian diced tomatoes
Add onion powder
Add garlic powder
Smoked Paprika
Add Italian sausage
Cook for 15-20 minutes on medium to low heat
Boil a pot of water on the side. Prepare the Tortellini 3 cheese pasta according to the package directions.
Rinse Cannellini beans.  Add Cannellini beans to pot.
Cook for an additional 10 minutes.
Strain pasta and set aside.
Add Spinach. Cook on low for 5 minutes.
Add pasta and turn the pot off.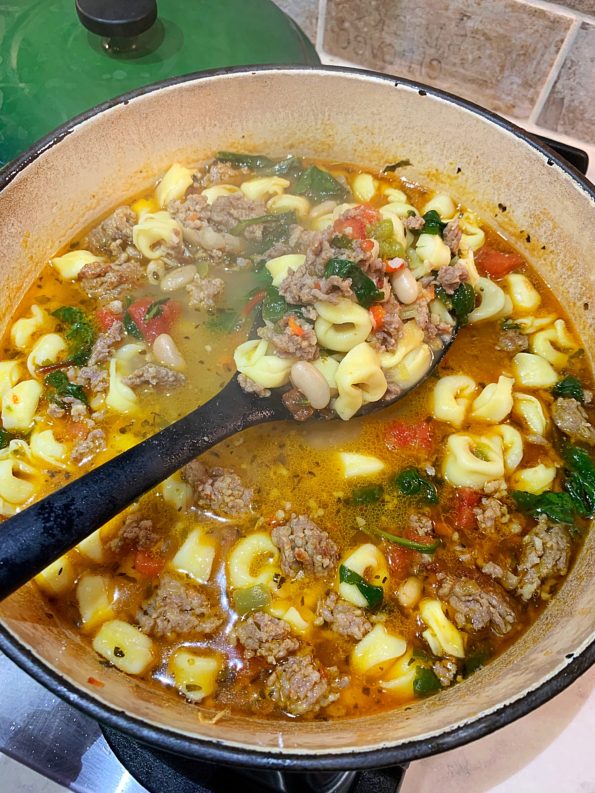 Cheese bread is perfect to serve with this Italian Soup.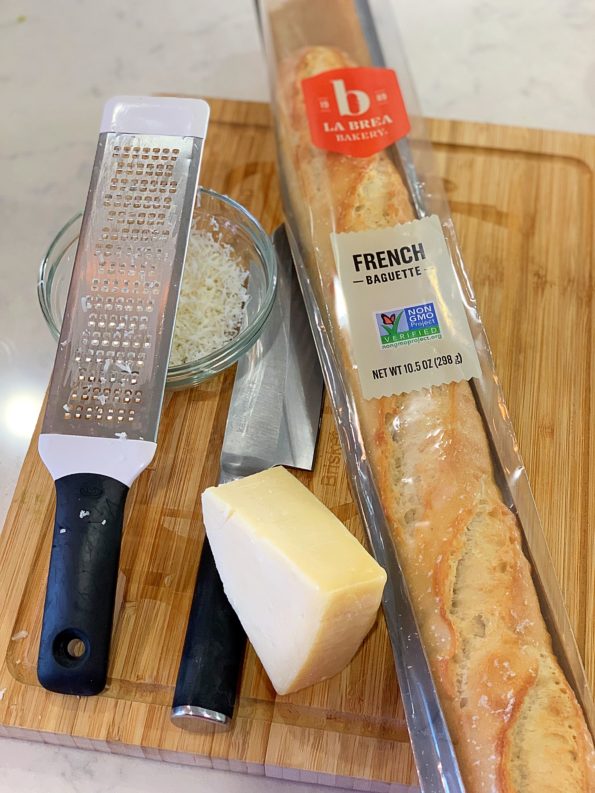 My kiddos prepared this bread.  I sliced the bread myself and the kiddos basted the bread with butter and topped with cheese.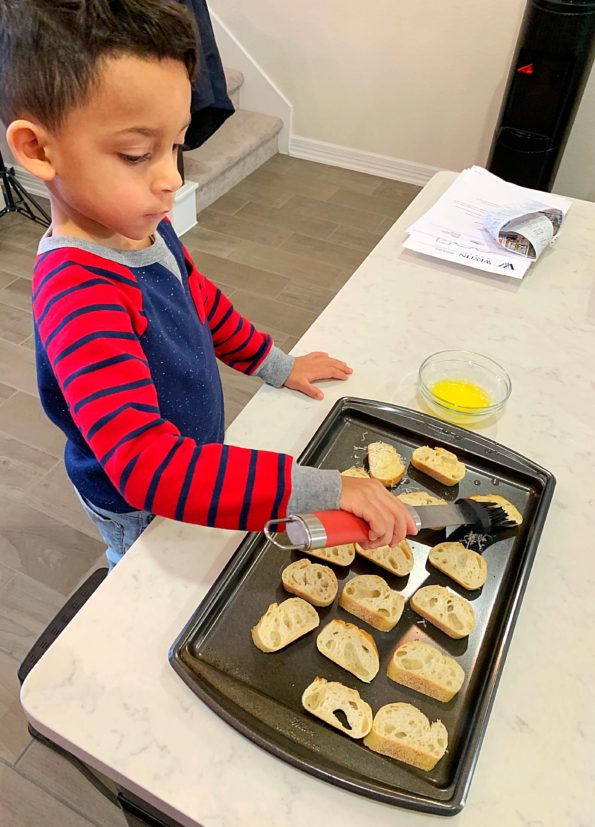 So easy and a fun way to incorporate them with the cooking.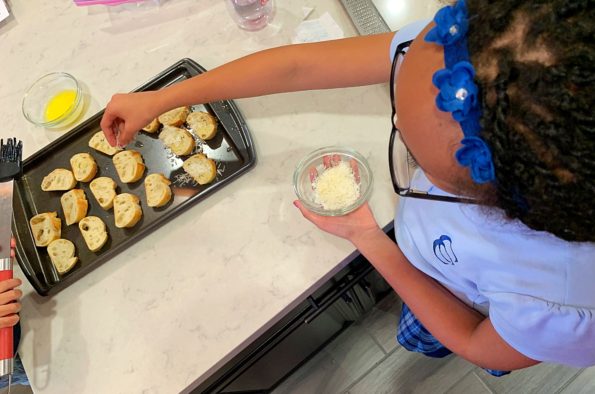 French Bread Baguette Cheesy Bread: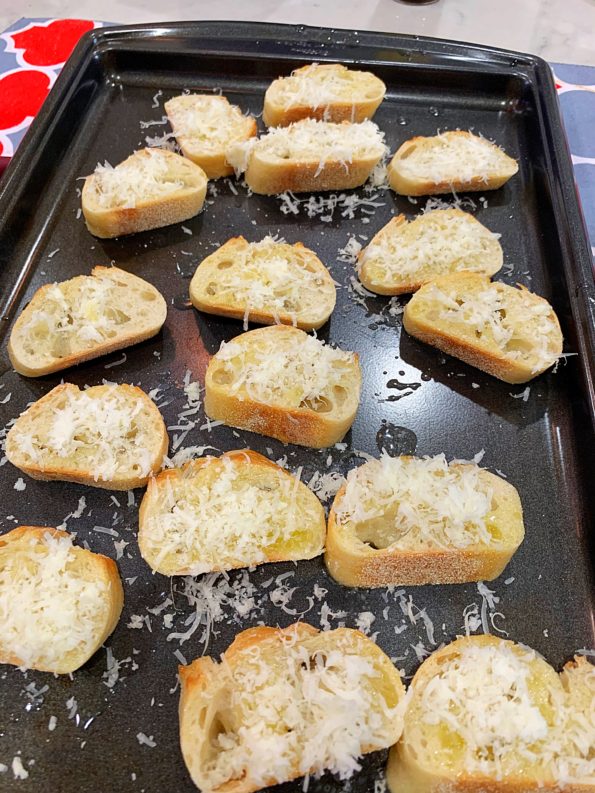 Sliced bread
Melt butter
Baste bread with butter
Grate cheese on top
Bake in bread in the oven at 350 degree for 5-8 minutes or until cheese is melt.
Serve and enjoy!