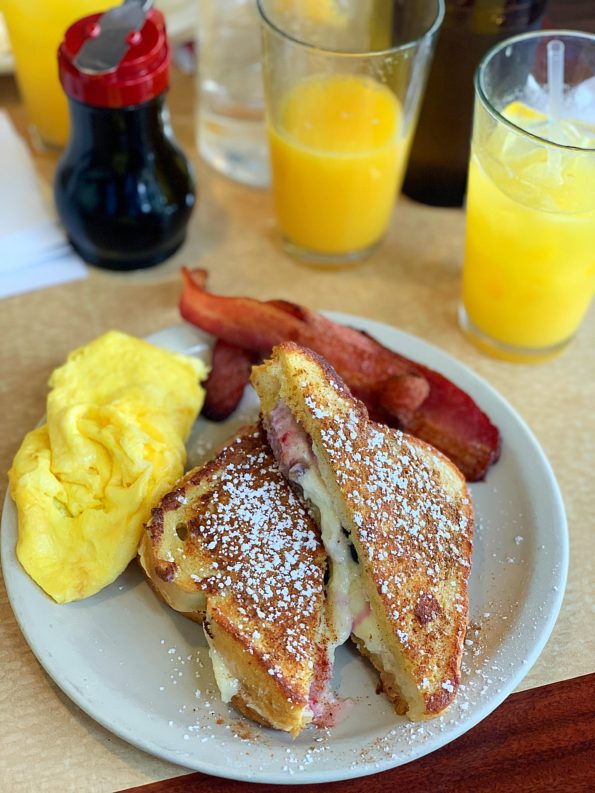 A few weeks ago my daughter had an early morning basketball game. Everyone was hungry so we decided to stop and have brunch.  Cypress Breakfast House has been on our list for awhile so we decided to try it.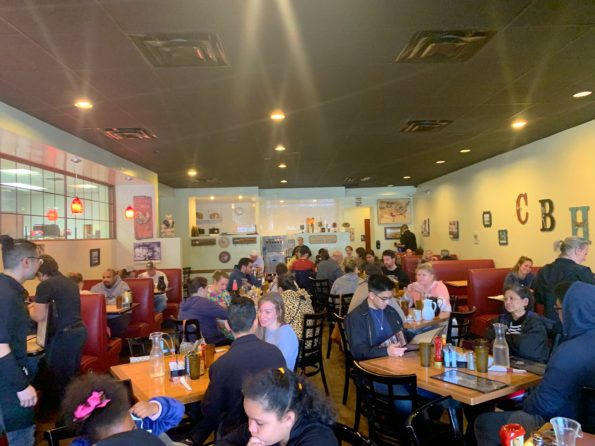 When we arrived Cypress Breakfast House was packed; it was like everyone had the same idea.  It was freezing cold that day so everyone was waiting inside.  The wait was about 20 minutes.
We were seated and the waitress arrived immediately to take our drink orders.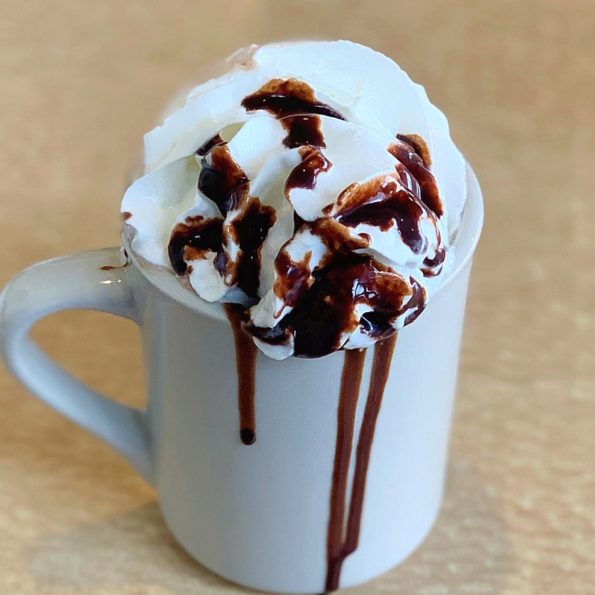 Baby girl ordered the Hot Chocolate.  The hot chocolate looked yummy and it was creamy and delicious.
We decided fairly quickly what we wanted to order.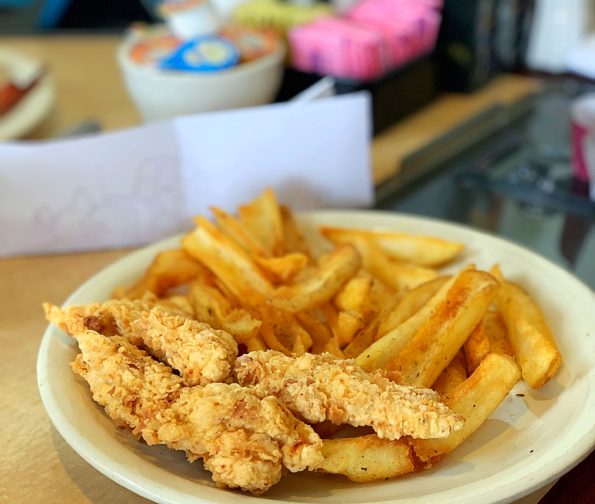 The little guy went straight to lunch and ordered chicken and fries.  Which is his normal go to meal.  The chicken and fries kids meal was a nice portion.  I love that it was real chicken that was battered and fried nicely.  Baby boy was well pleased.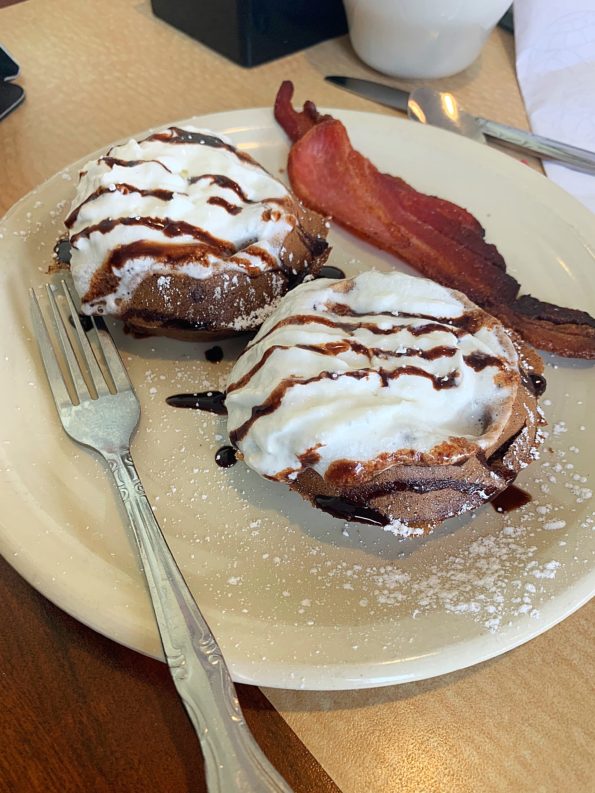 My daughter ordered the Mini-Chocolate Waffles with whipped cream and chocolate syrup.  A good choice for my chocolate lover.  The only complaint is that the bacon was a little overcooked.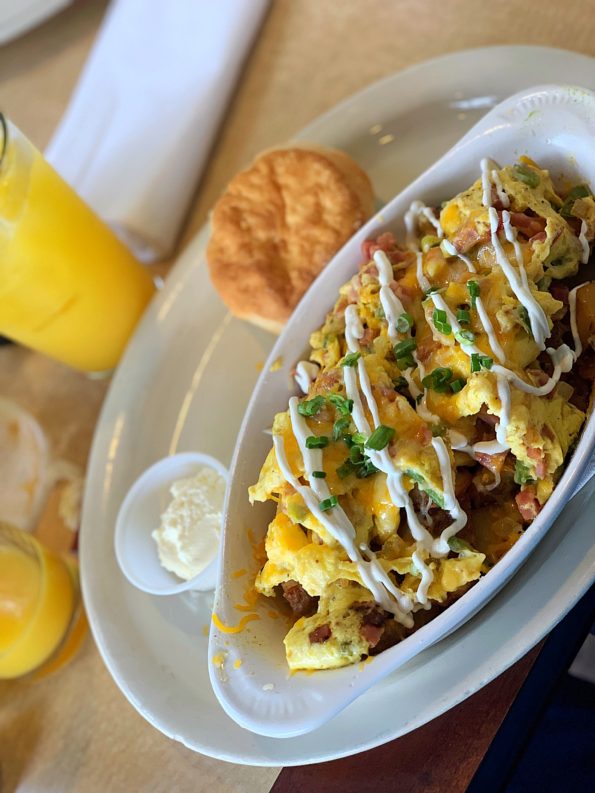 The hubby ordered the Country Skillet.  Consisted of three eggs with diced ham, bell peppers and onions.  Topped with cheese, sour cream and chives.  Served with potatoes and a biscuit.
The Skillet was delicious.  A comfort style breakfast like you would make at home. Really good.  The biscuit and potatoes were delicious as well.  The biscuit was house made and moist.  A really good biscuit.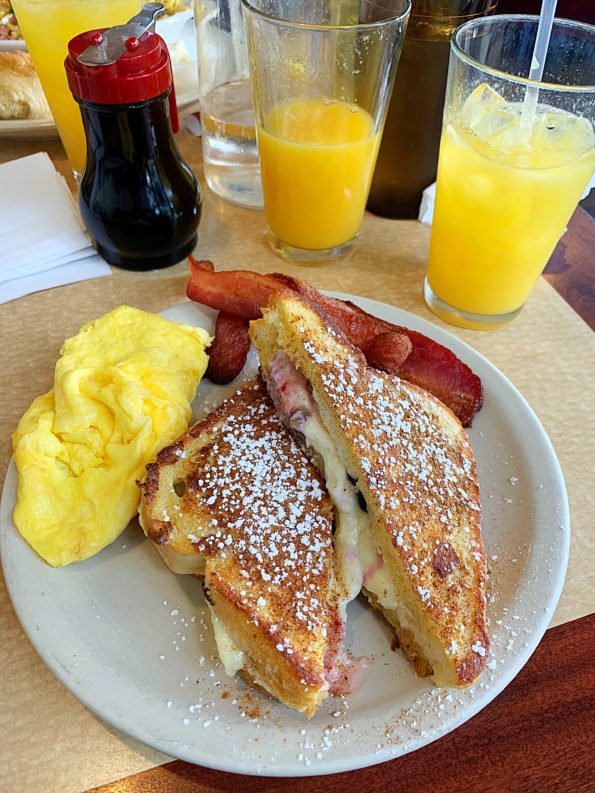 I ordered the stuffed French toast.  The French toast was made with large slices of French toast filled with sweetened cream cheese, blueberries and strawberries.  Topped with Cinnamon and Powdered sugar.  Oh my word. Superb.  I couldn't eat it all it was so big!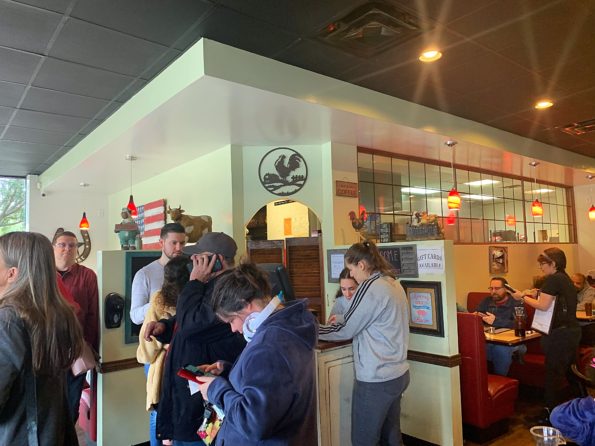 Overall, our experience at the Cypress Breakfast House was great, the service was top notch.  Even though the place was packed our waitress was on it!  Our food arrived in a timely manner and everything arrived piping hot.  The food was delicious.
Cypress Breakfast house was a great option.  Perfect spot for after a game.  In addition to Breakfast, they also serve lunch options like Chicken Fried Steak, Pork Chops, Flat Iron Steak, Patty Melts and more.  With the assortment of breakfast menu offerings, guaranteed you will find something for everyone in your party.
They are located at 12344 Barker Cypress Rd #120, Cypress, TX. The hours of operation are Monday – Thursday 7:00 a.m. – 2:00 p.m., Friday 6:00 a.m. – 2:00 p.m., Saturday 6:00 a.m. – 3:00 p.m. and Sundays 7:00 a.m. – 3:00 p.m.