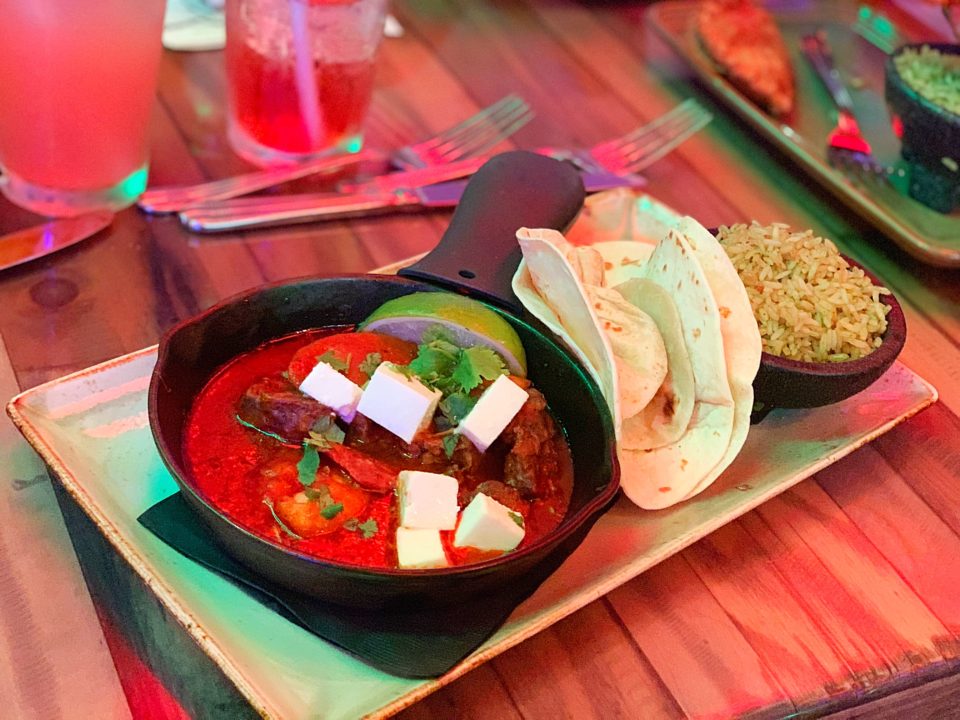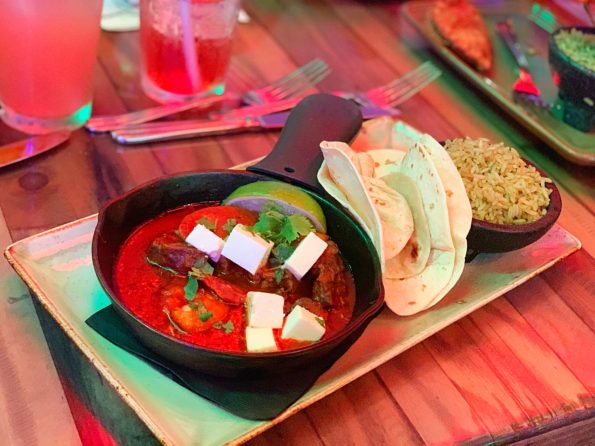 It's Taco Tuesday as well as Travel Tuesday and I am sharing about a cool Authentic Mexican Restaurant called Antojitos.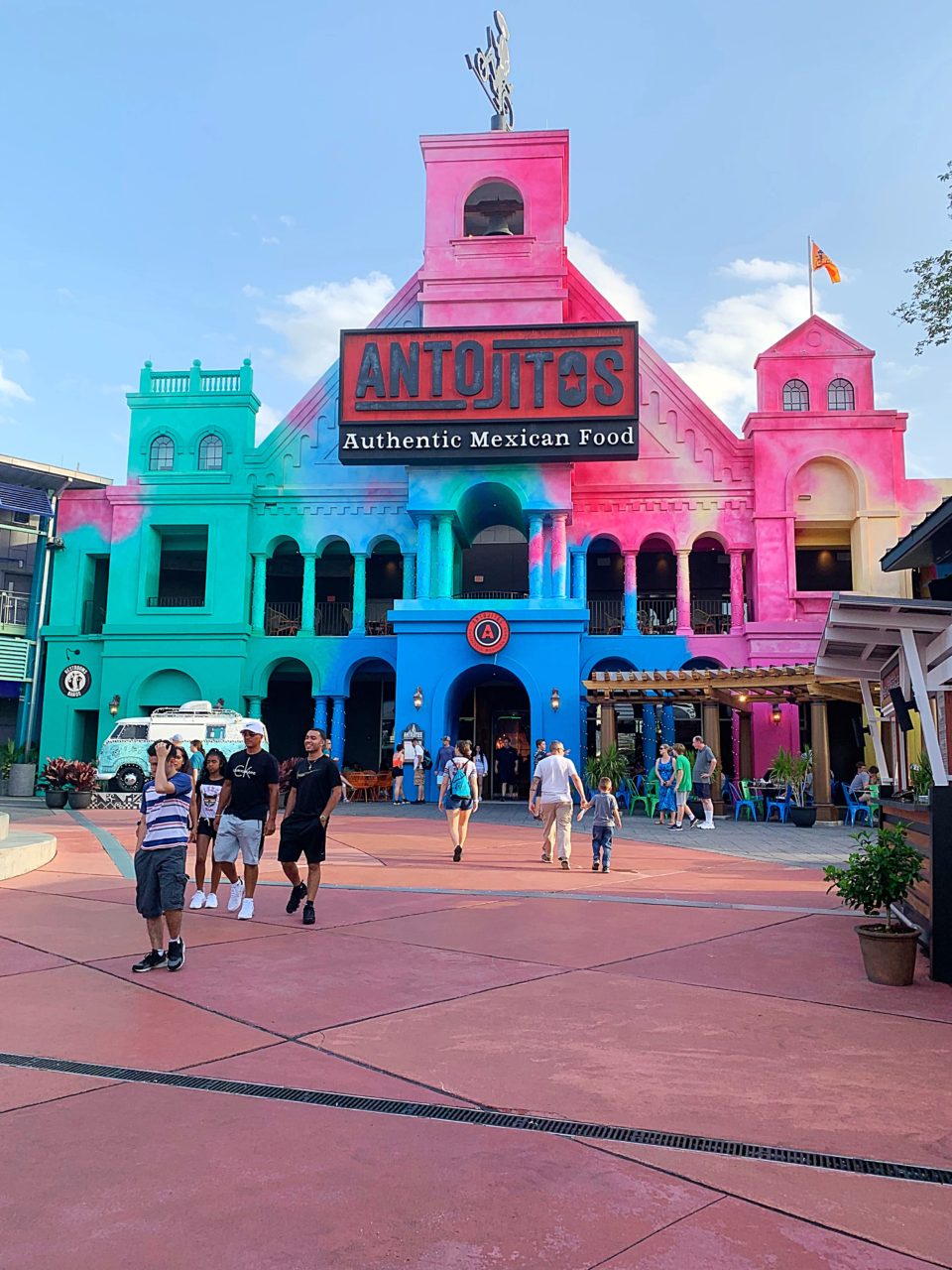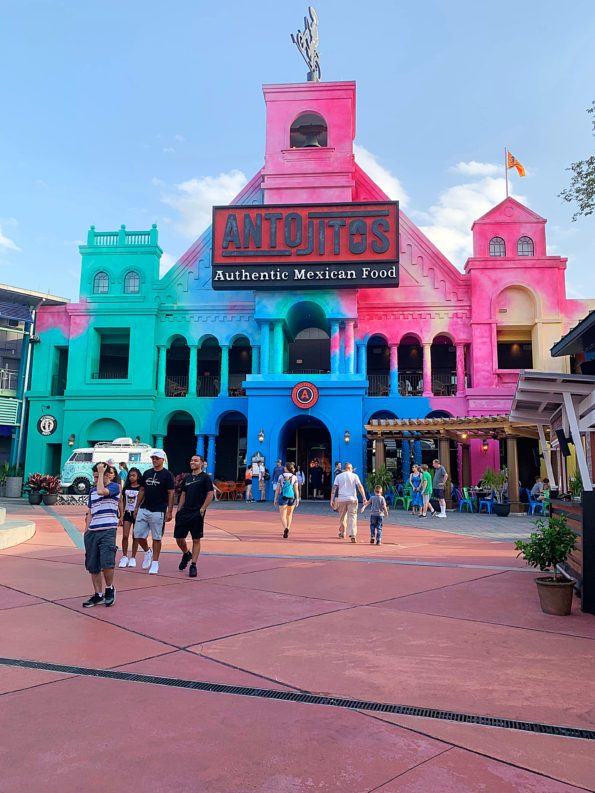 Antojitos Authentic Mexican Restaurant is located in the City Walk Orlando. Serving up authentic Mexican dishes. Made from scratch dishes including some of the freshest ingredients.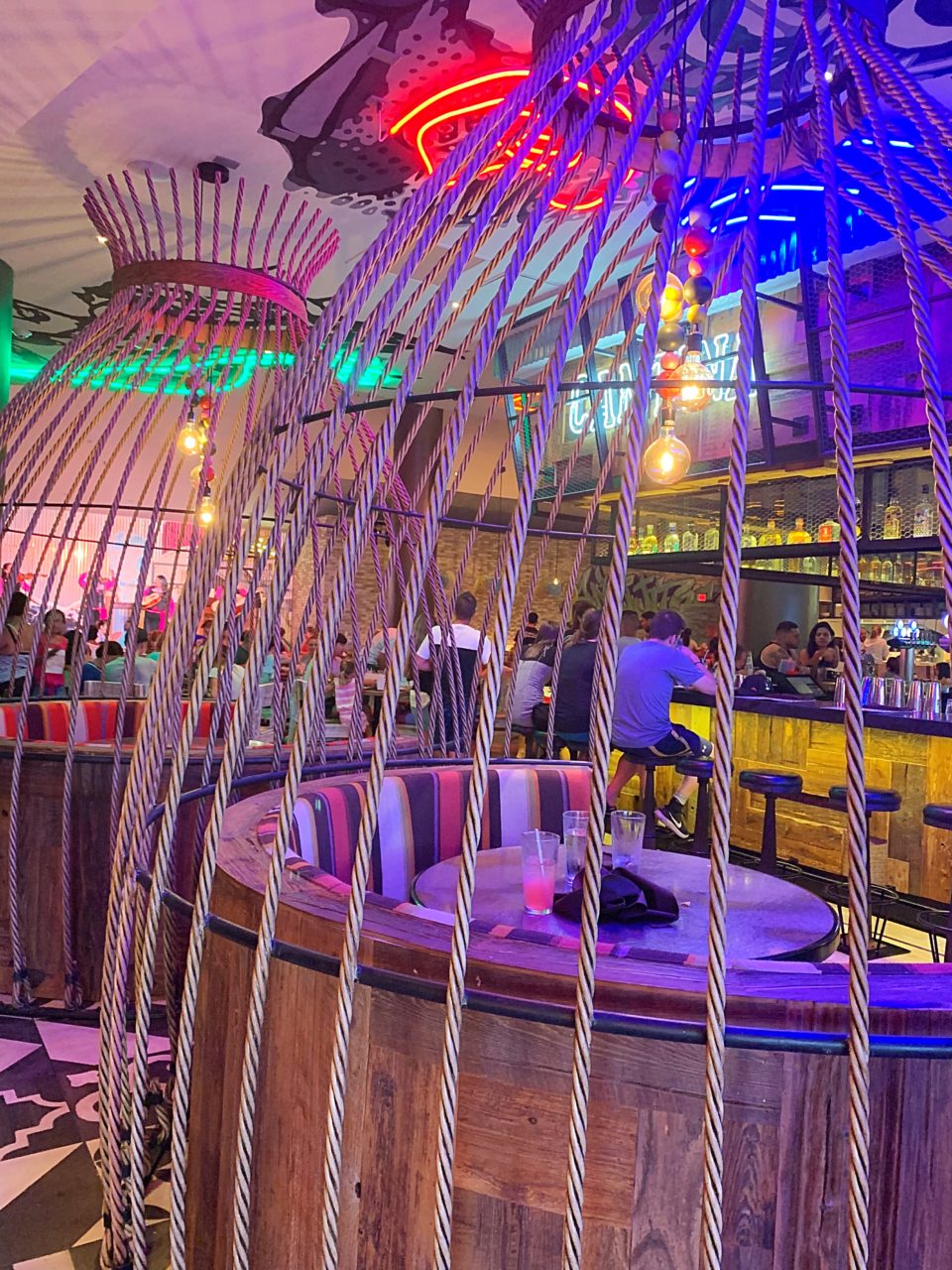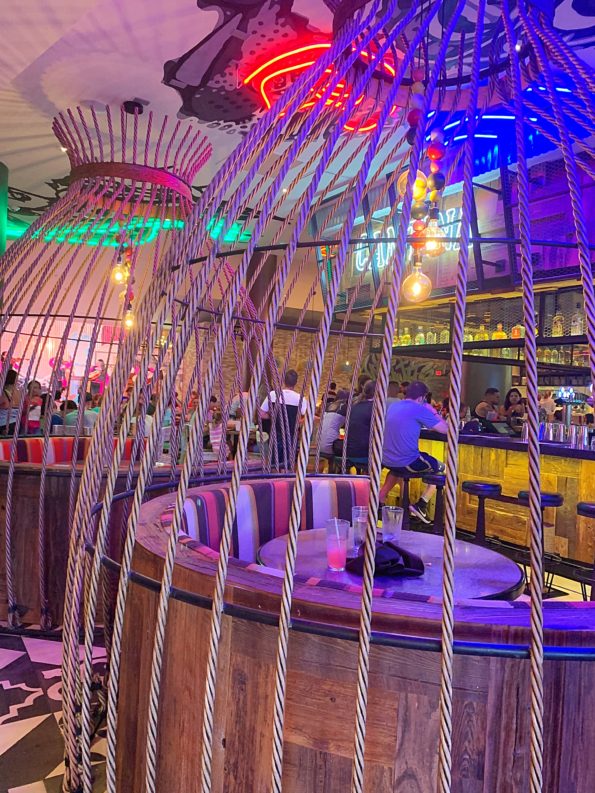 A Fiesta vibe as you entered the restaurant with Mexican culture and decor through out the restaurant.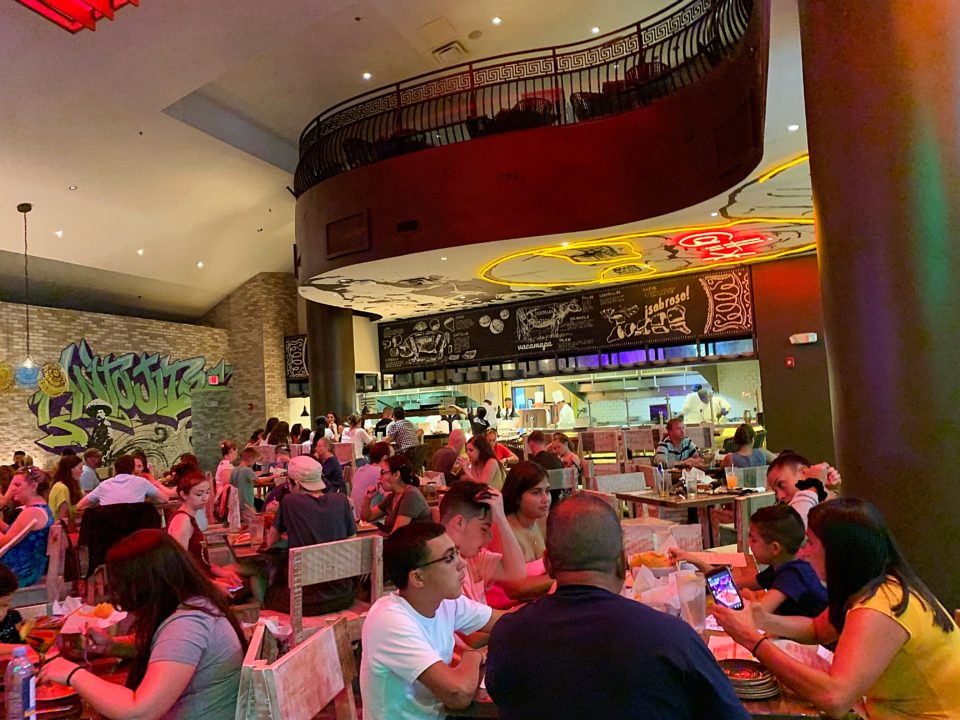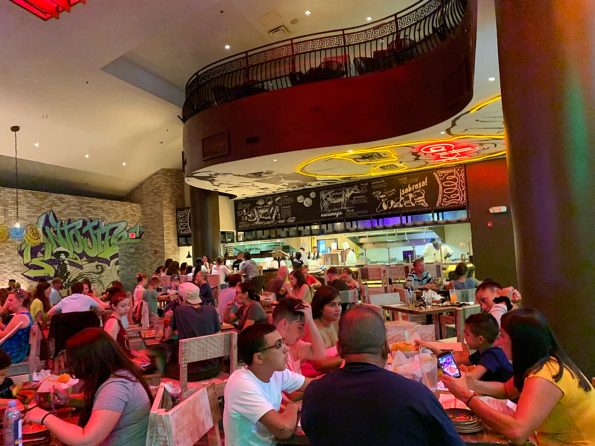 The outside was eye catching in color and made you feel as if you were walking the streets of Mexico. So cool. As well as a vibe that felt like we were at a Fiesta.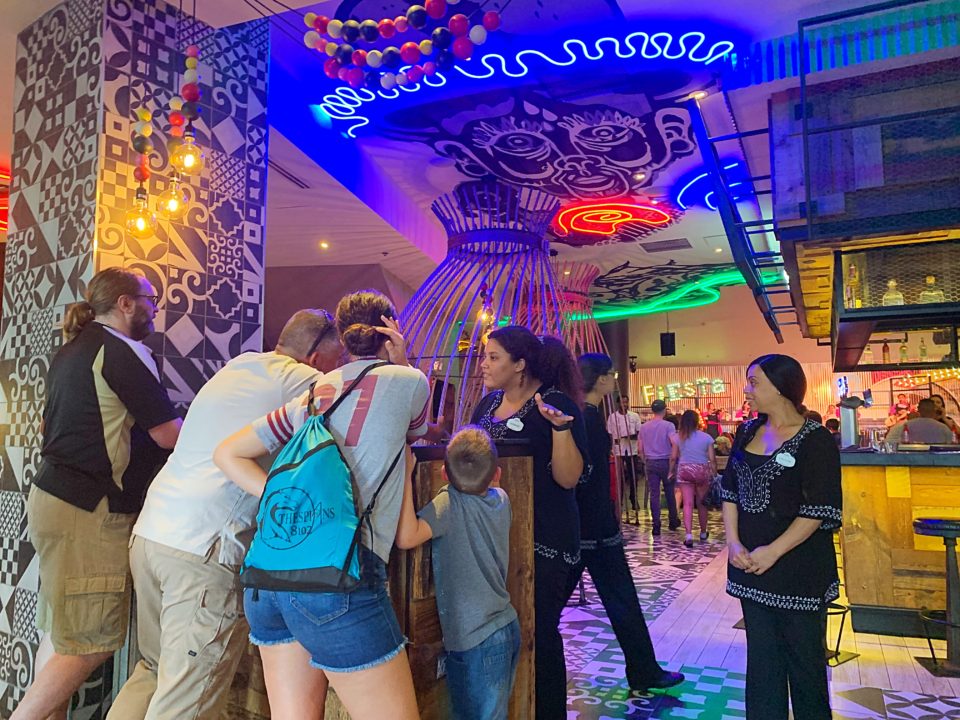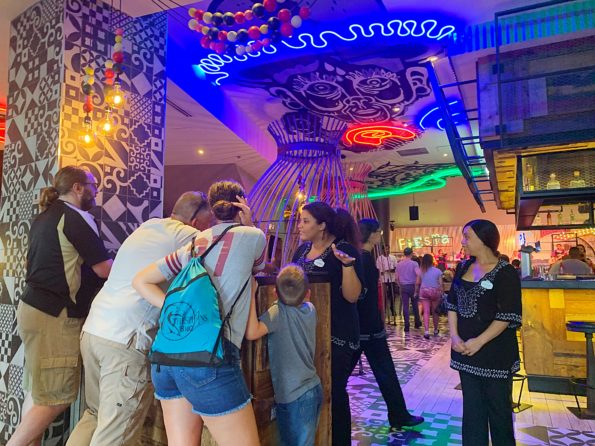 Antojitos was bumping that night. We had about a 15 minute wait before we were seated.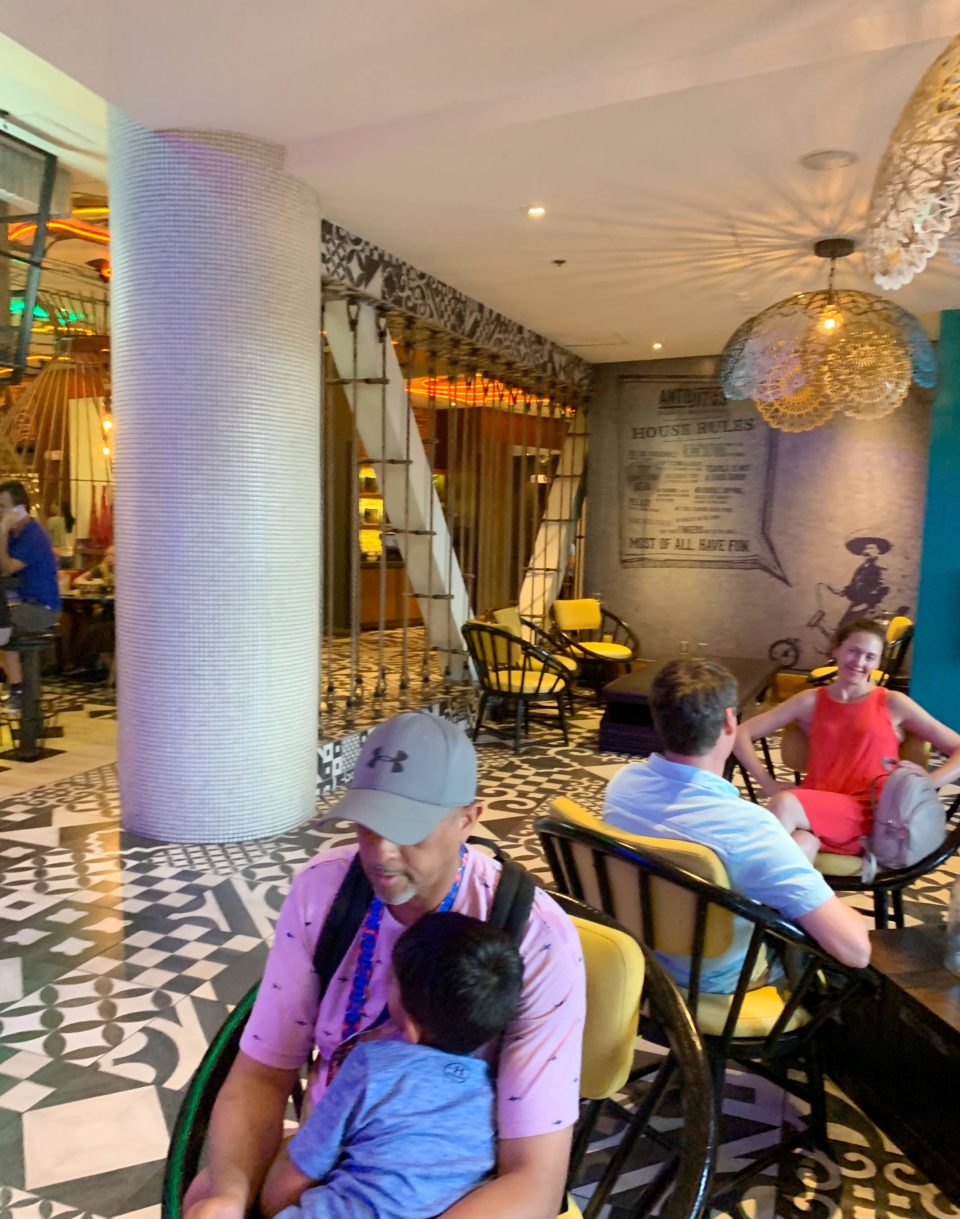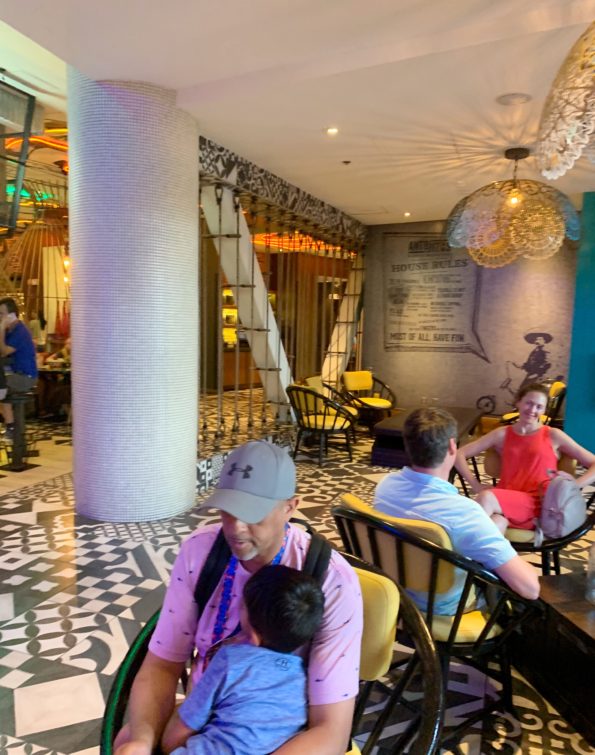 The waiting area was comfortable and cozy with cool seats. One of their bars were located at the front of the restaurant.  Many who were waiting ordered drinks to enjoy while they waited for their tables to be ready.
We were seated and our waiter came to the table immediately to take our drink orders.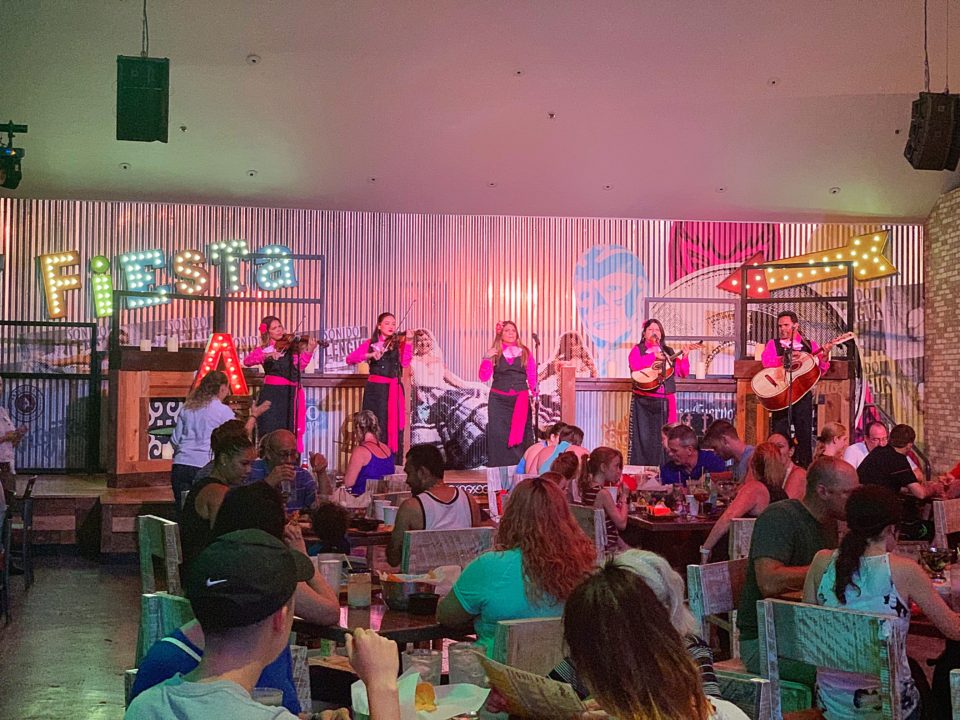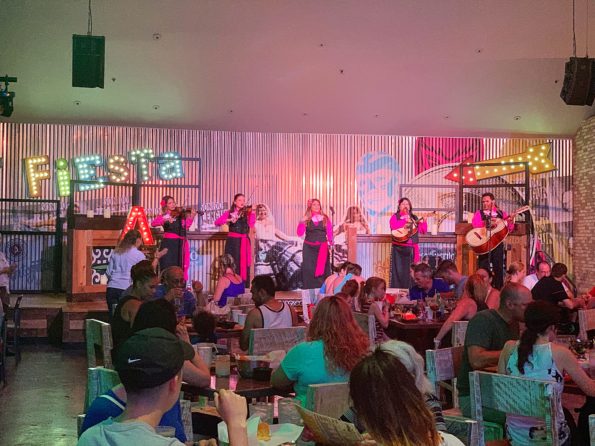 A Marachi band came to the stage and begin setting the tone for what would be an amazing dining experience.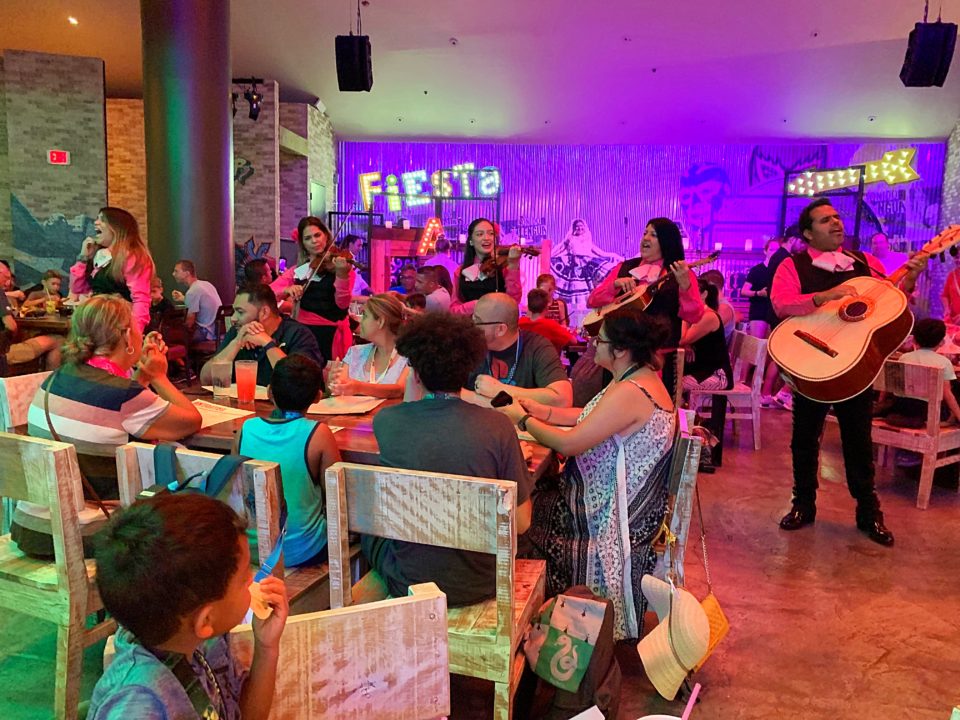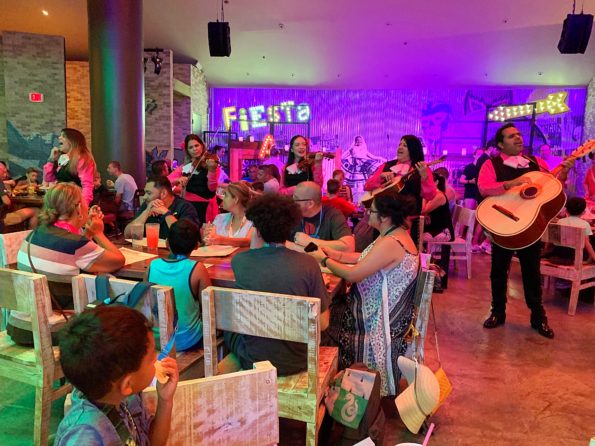 The band was amazing. Great singing as well as dancing and interactive at some moments during the show. Really cool.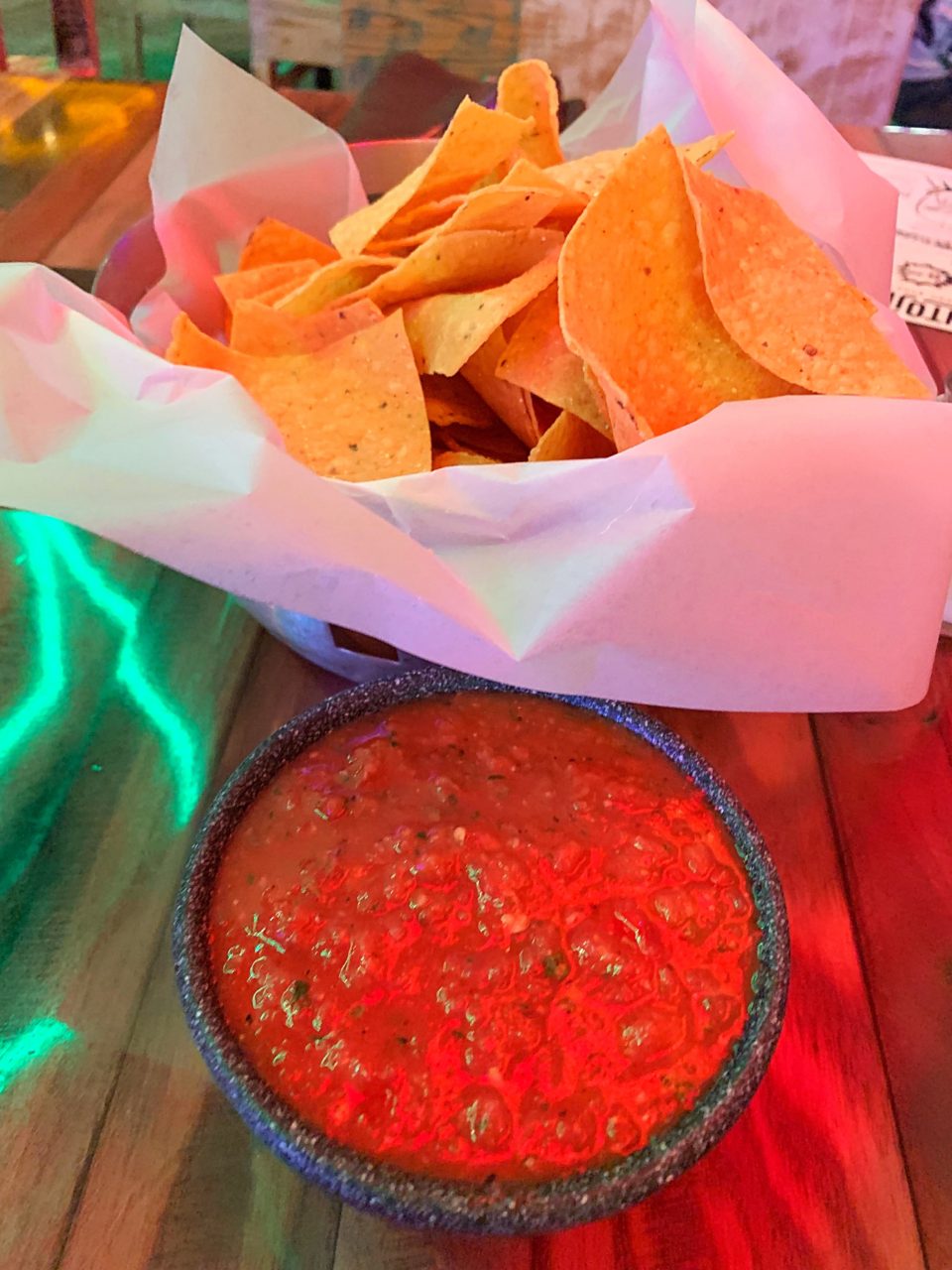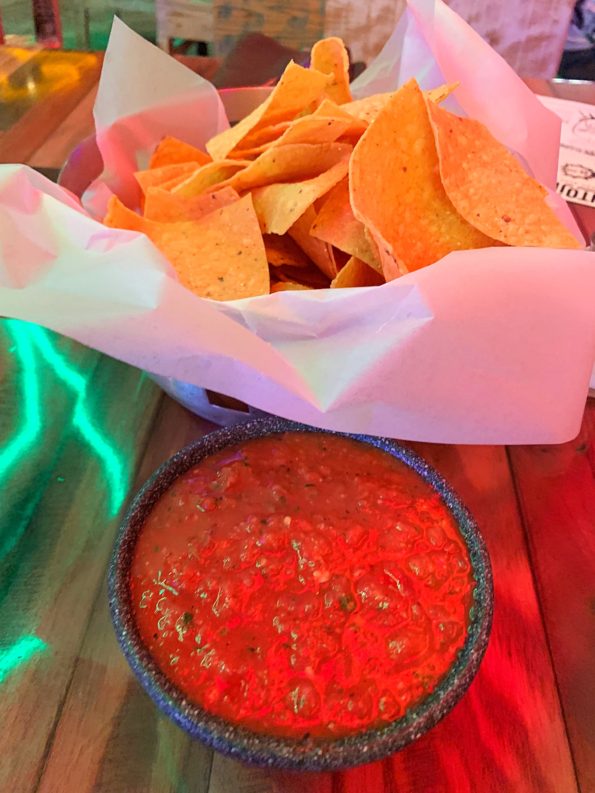 Complimentary Chips and Salsa arrived at the table. The salsa was delicious. Flavor wise it had a great mixture of spices and a slight kick. Really good.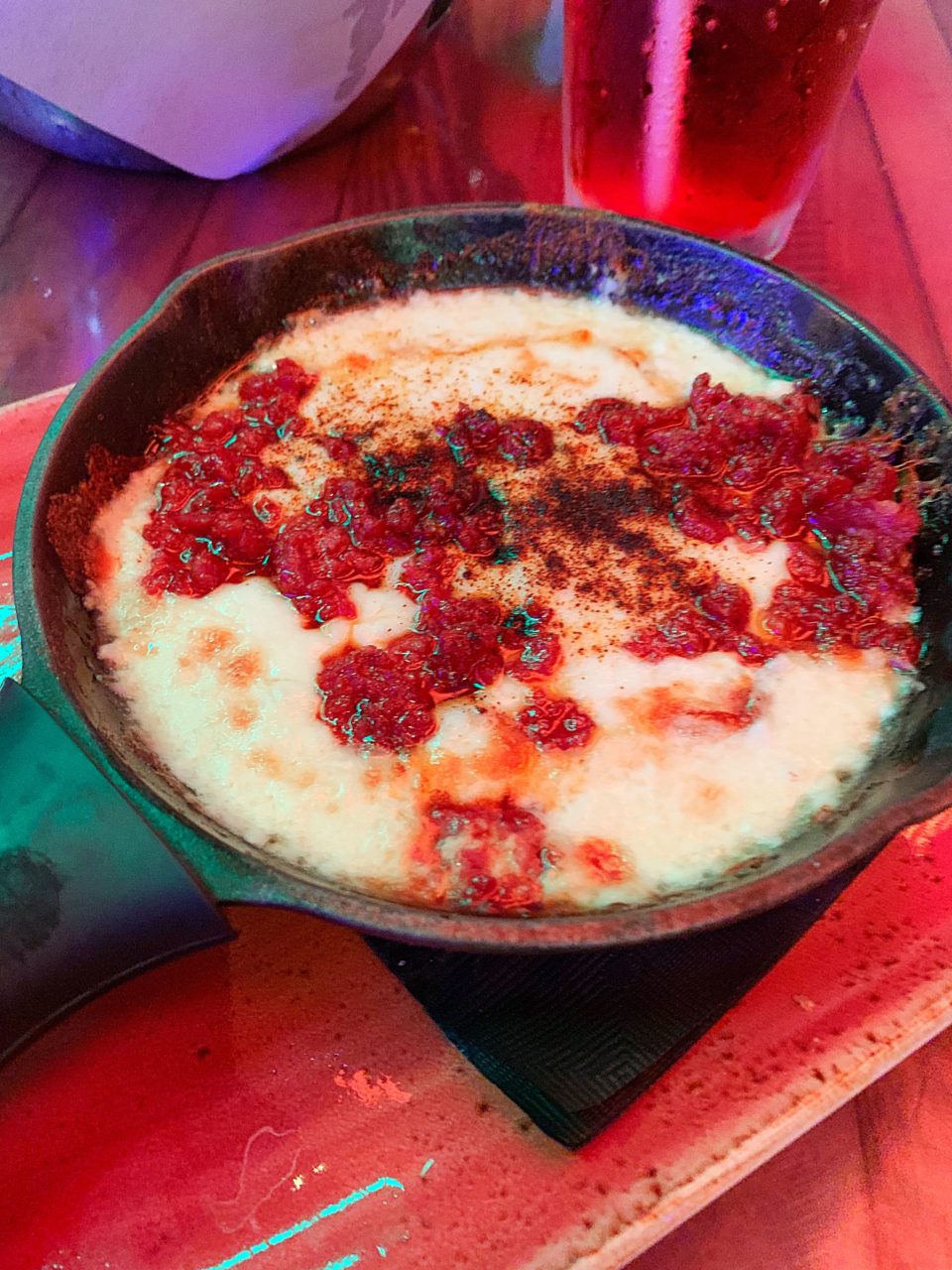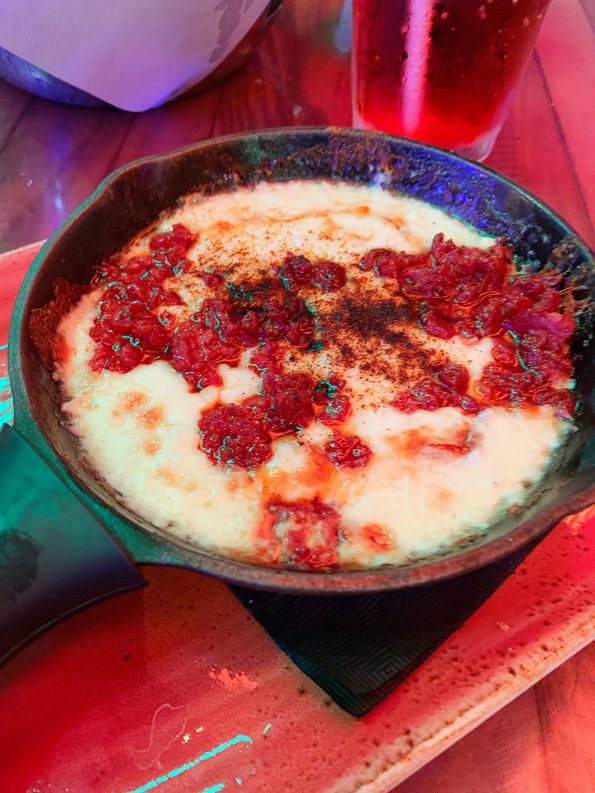 For our appetizer we tried the Queso Fundido. The Queso Fundido is a made with Menonita cheese, chorizo sausage, ancho spice. Thick, creamy and flavorful cheese that is served with warm flour tortillas.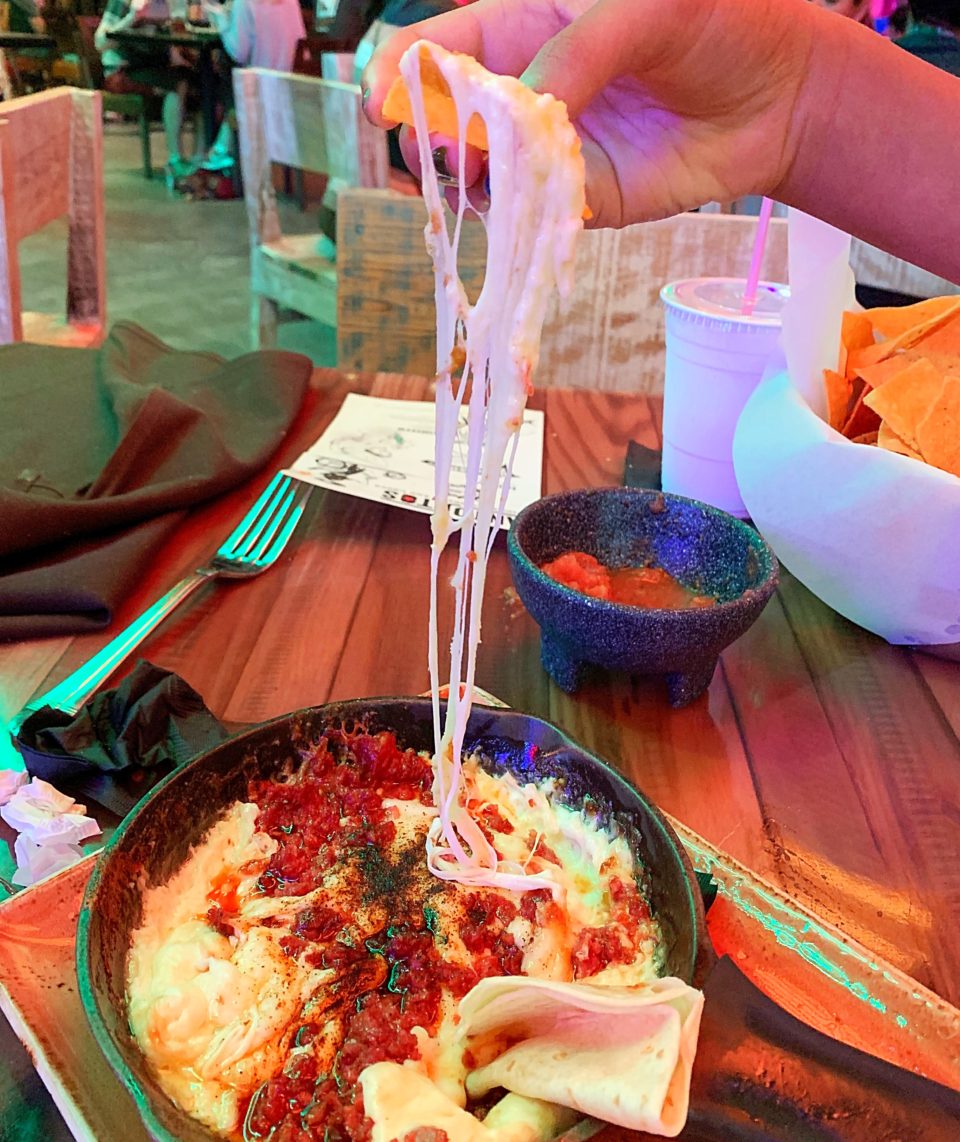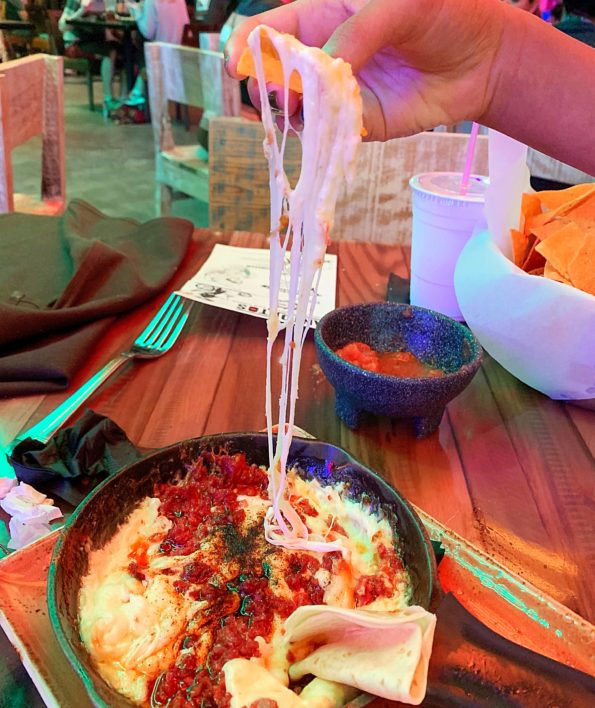 Yummy cheesy goodness. My kids love Queso Fundido we've eaten it several times. Antojitos version didn't disappoint. Tasty.
After the Marachi band was done we ordered our entrees.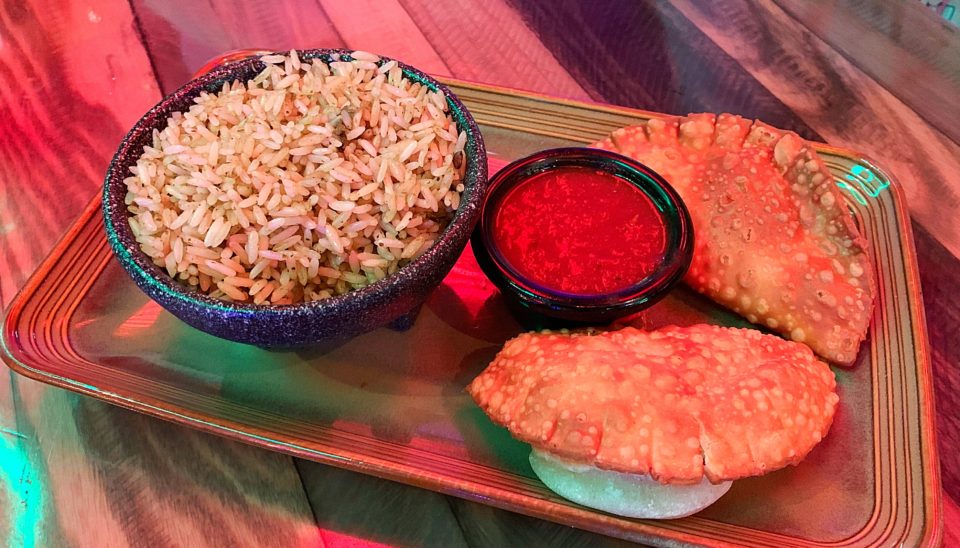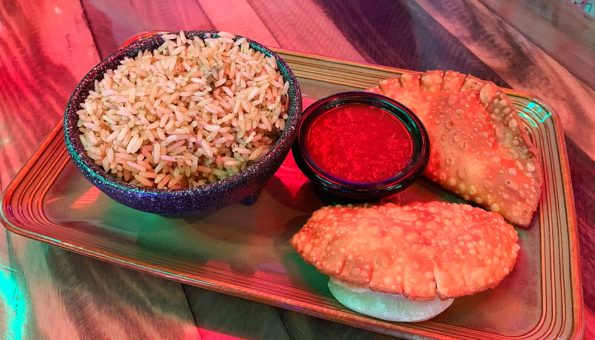 Baby girl ordered the Kid's Empanadas. The Cheese Empanadas was a pastry filled with cheese and deep fried. Served with Salsa Roja and your choice of rice, grapes or apple sauce. A great option.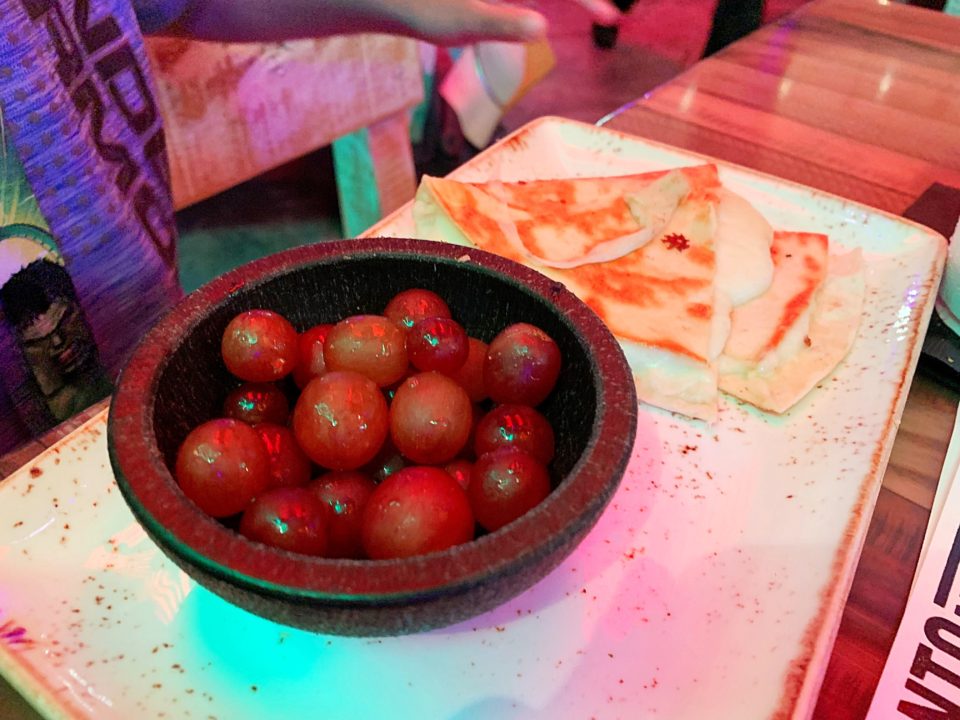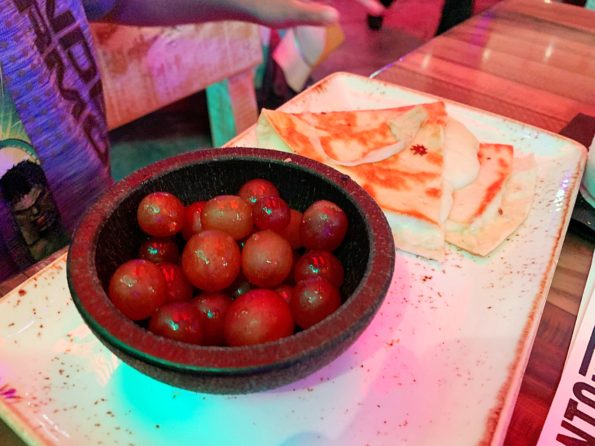 The little man ordered the Chicken & Cheese Quesadilla. Cheesy goodness.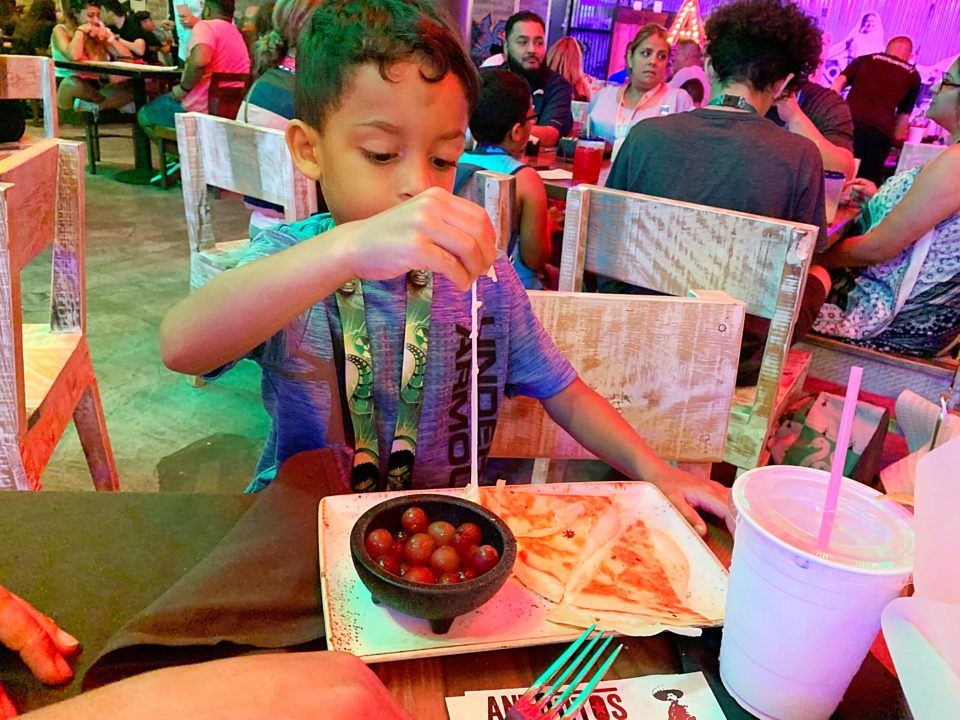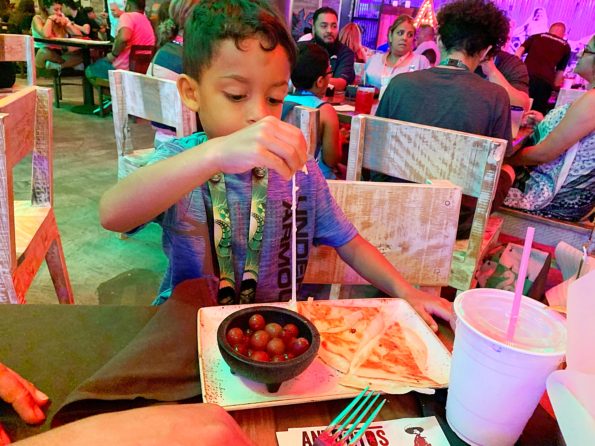 He ordered the grapes as his side. Antojitos has really good options to choose from for the kids.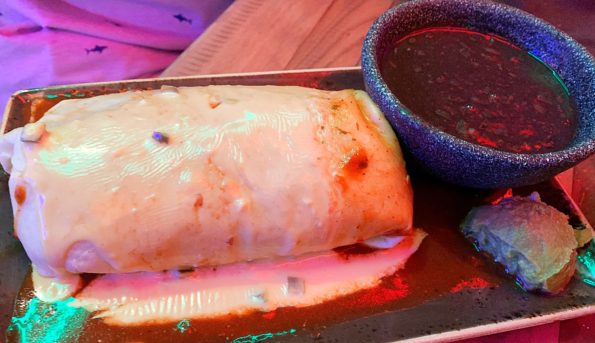 My husband ordered the Beef Burrito. The Burrito was filled with house Rice, pico de Gallo, menonita cheese and beef. Topped with Three Chile Sauce and House Made Queso, Guacamole, and Black Beans.
The burrito was huge! Packed with tremendous flavor. A very filling dish and was so fresh!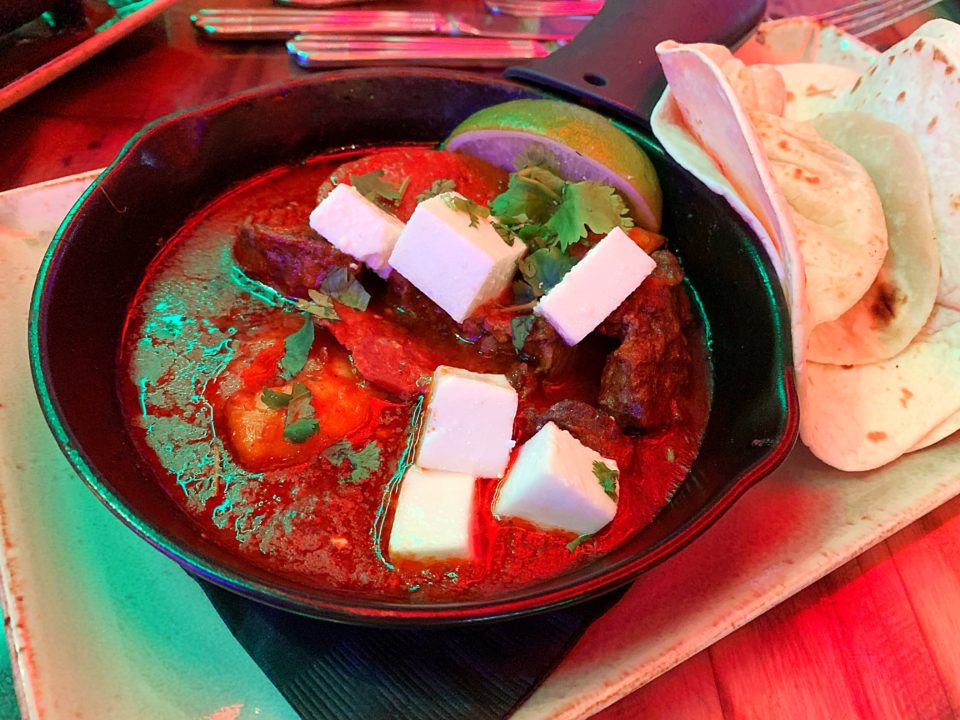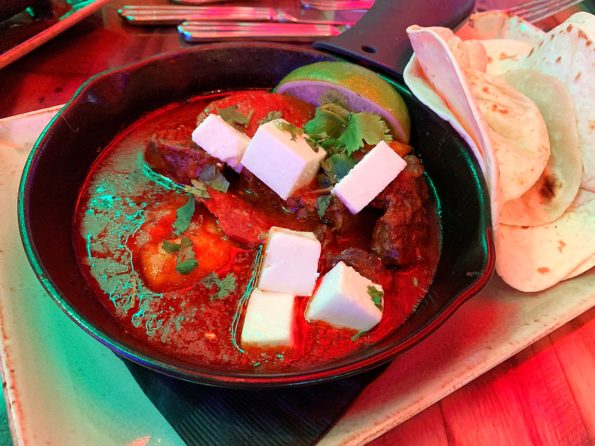 I ordered the Mar Y Tierra. Made with Sautéed shrimp, Mexican chorizo, skirt steak, roasted chipotle tomato sauce, queso fresco, cilantro rice and served with warm flour tortillas.
This dish was incredible. The rich flavors of this dish was like a party in my mouth! This really showcased the authenticity of the dishes that Antiojitos serve. Amazing.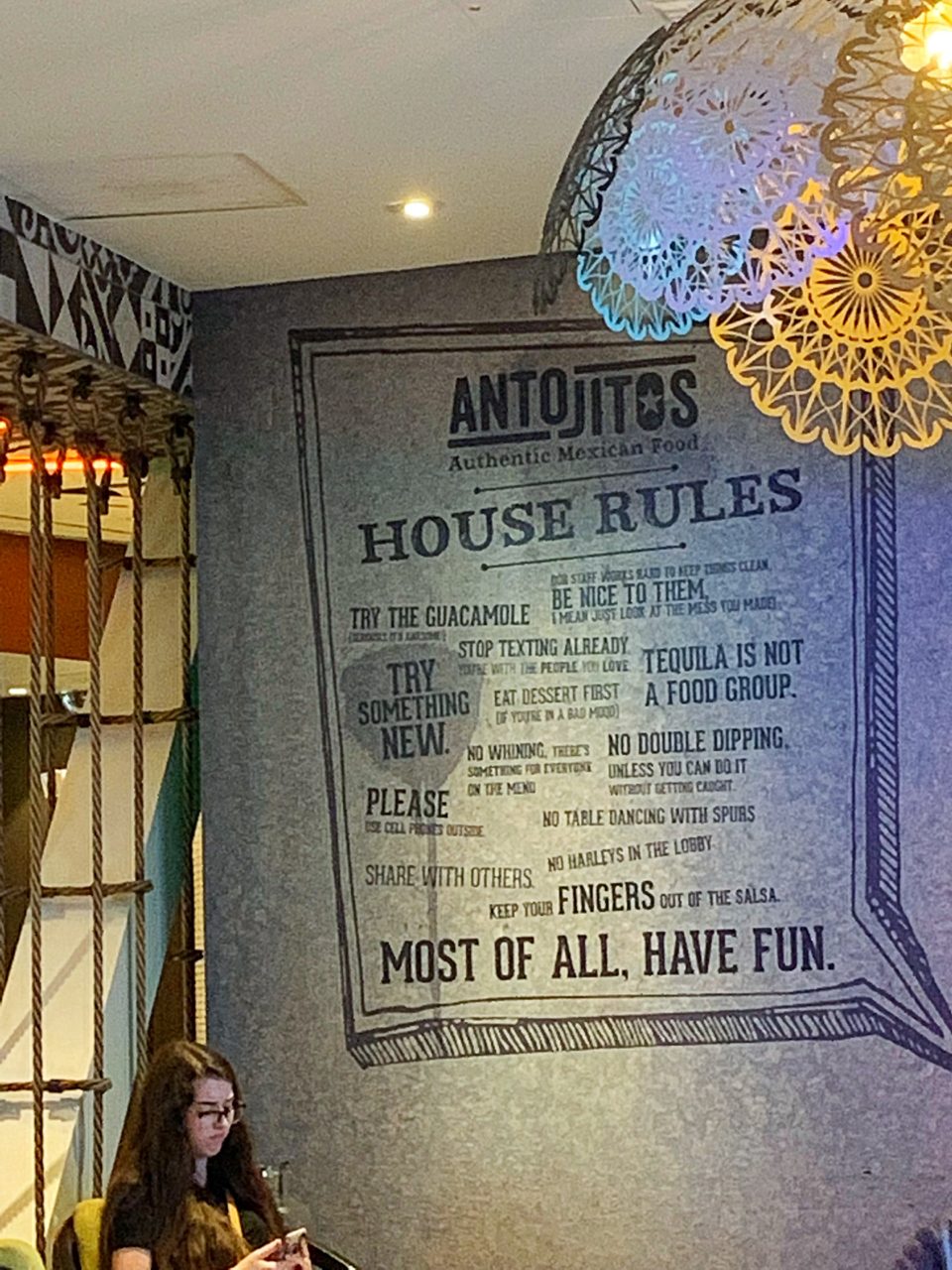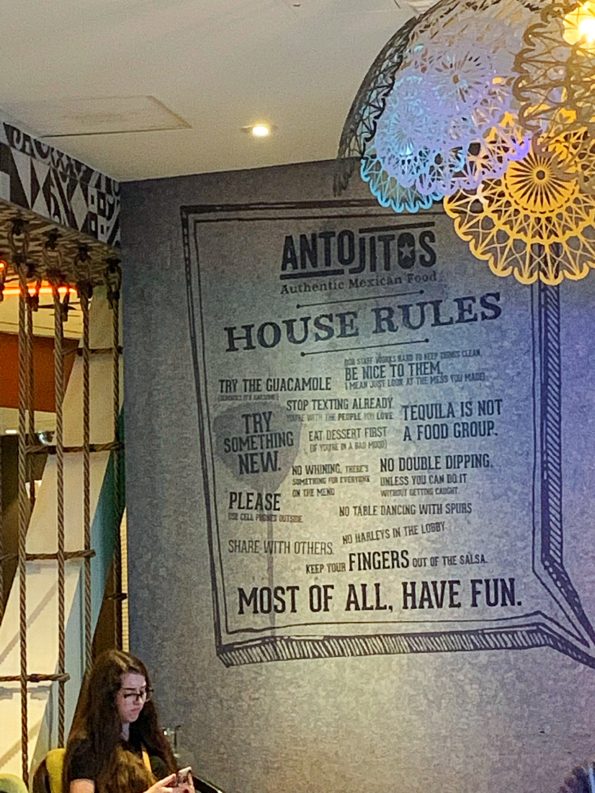 Overall, our dining experience at Antojitos was top notch. From the service to the food everything was superb!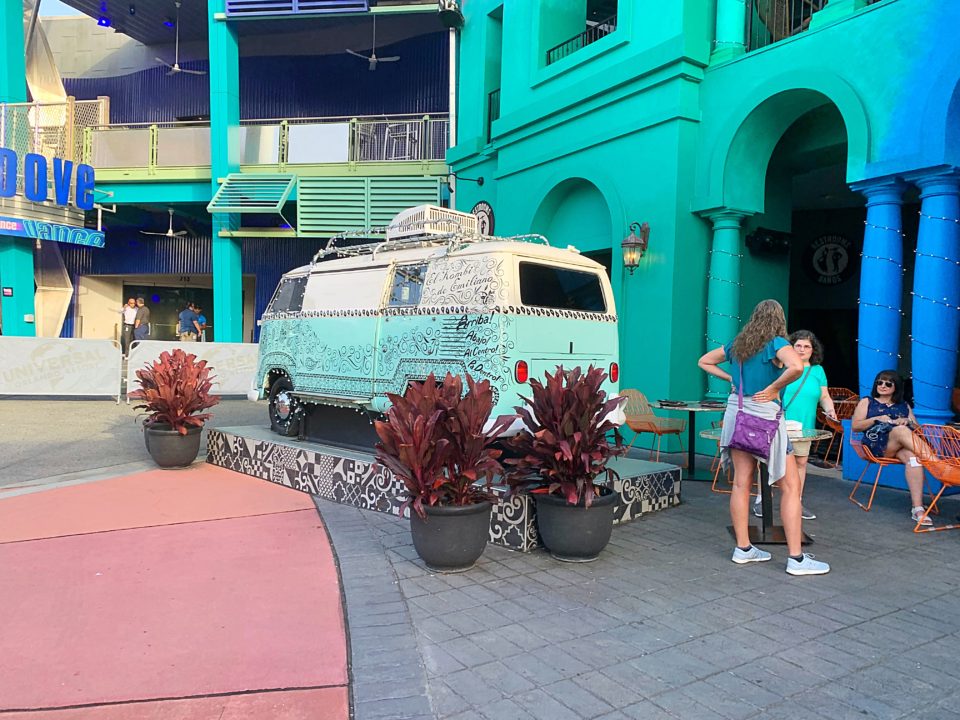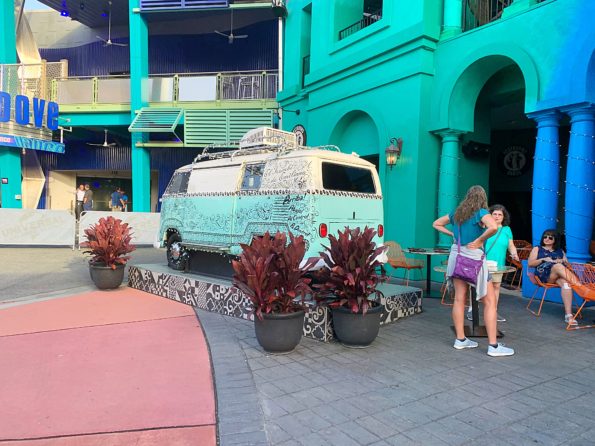 Antojitos is a must try spot if you are in City Walk Orlando. The atmosphere was very warm and entertaining. A family friendly environment with some of the most flavorful Mexican food we've had while traveling.
Antojitos Authentic Mexican Food is located at 6000 Universal Boulevard, Orlando, FL 32819. The Hours of Operation is Sunday – Thursday 4:00 p.m. – 11:00 p.m. and Friday – Saturday 3:00 p.m. – midnight.