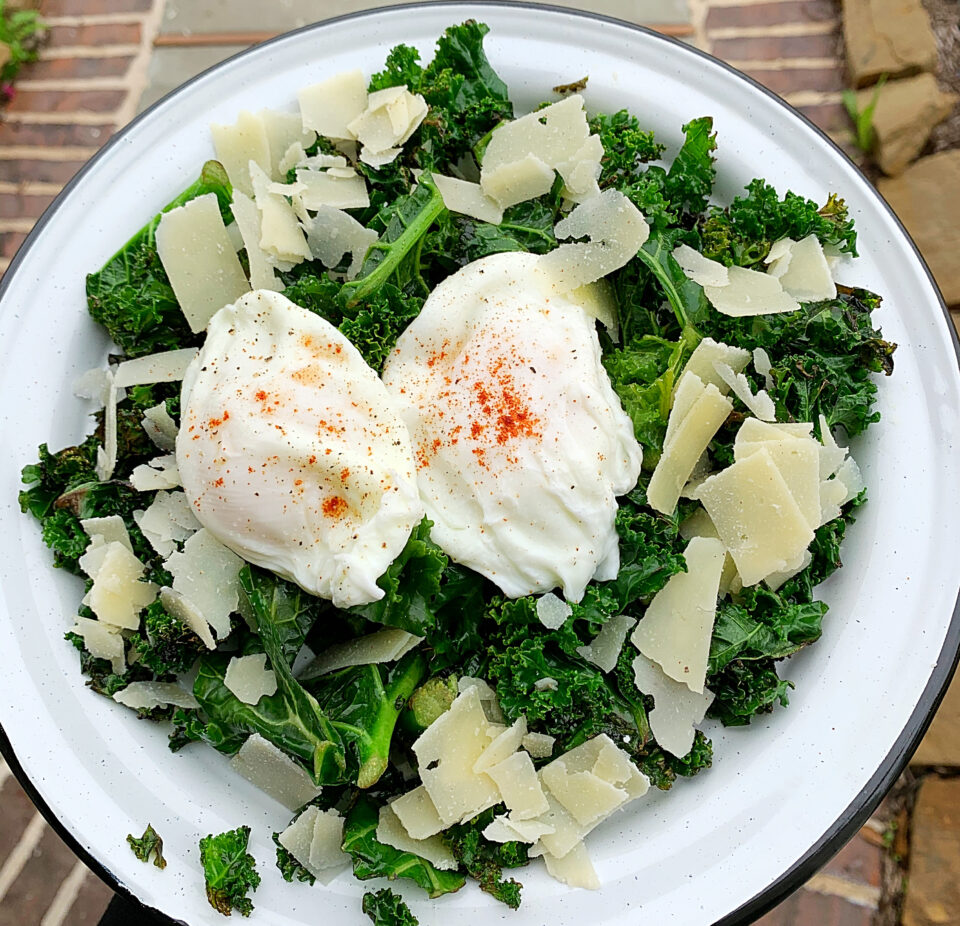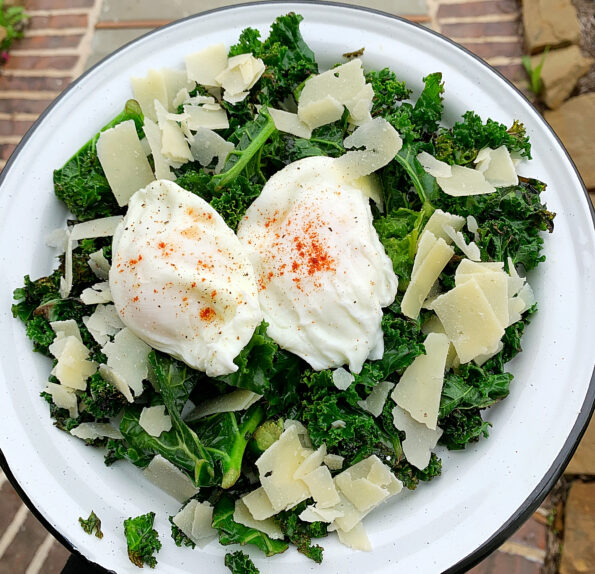 Meatless Monday is here again. Today I am sharing my Kale & Poached Eggs dish. A simple breakfast or brunch dish. A dish that anyone can prepare no matter your skill level.
Print Recipe
Kale & Poached Eggs
Yum
A simple Meatless Monday dish.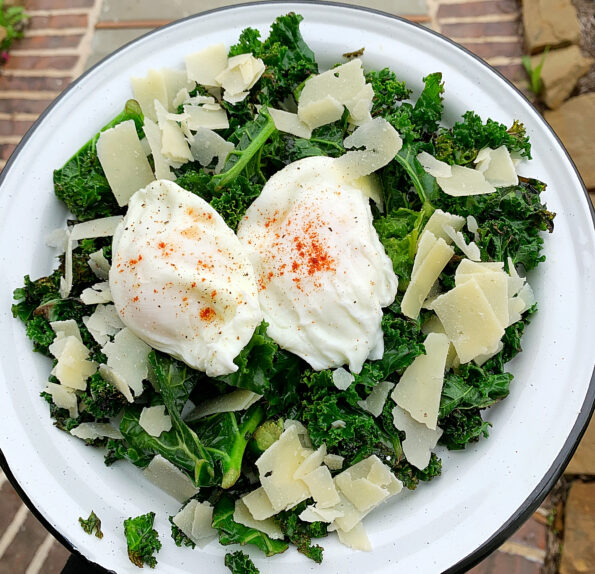 A simple and easy breakfast or brunch dish! Only a few simple steps to step up your brunch or breakfast game.
Ingredients:
Kale
Shaved Parmesan
Olive Oil
Eggs
Smoked Paprika
Slap Ya Mama
Salt
Vinegar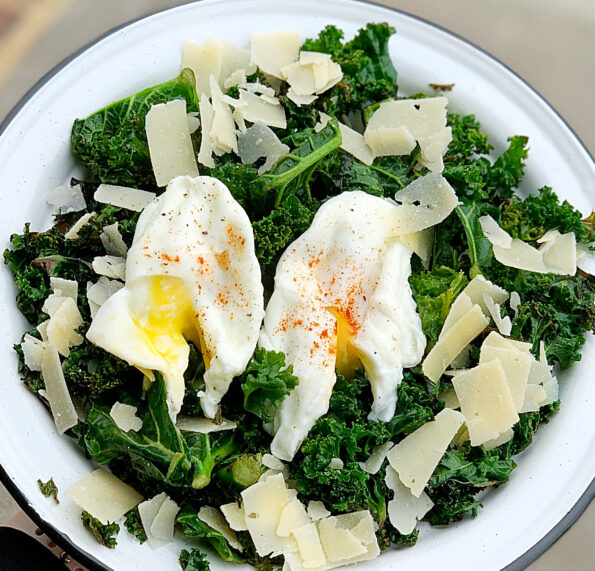 Directions:
Put a Medium pot of water boiling. Add Salt.
Add Olive oil to a skillet. Heat.
Saute Kale in the Skillet. Stirring often. Approximately 7 - 10 minutes. Cook until your desired texture. I don't like mine wilted so if you like a bite, cook less time. Set aside once cooked.
Once the water is boiling add a few big splashes of vinegar.
The water is boiling. Take a wooden spoon and stir quickly. It should look like a whirlpool.
Crack and drop your egg. Cook the egg in the water 1 - 2 minutes. Don't overcook. Egg yolk should look like it's in a white pillow. Use a slotted spoon and remove set aside.
Repeat again.
Plate the food. Add Kale, Poached eggs, Shaved Parmesan. Season eggs with smoked paprika. Season entire plate of food with salt if necessary for additional flavor.
Enjoy.