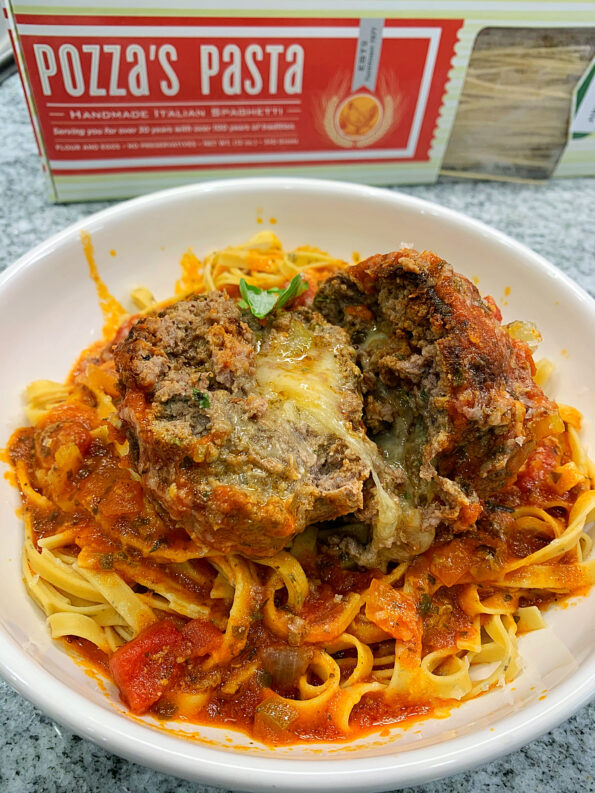 Sponsored Post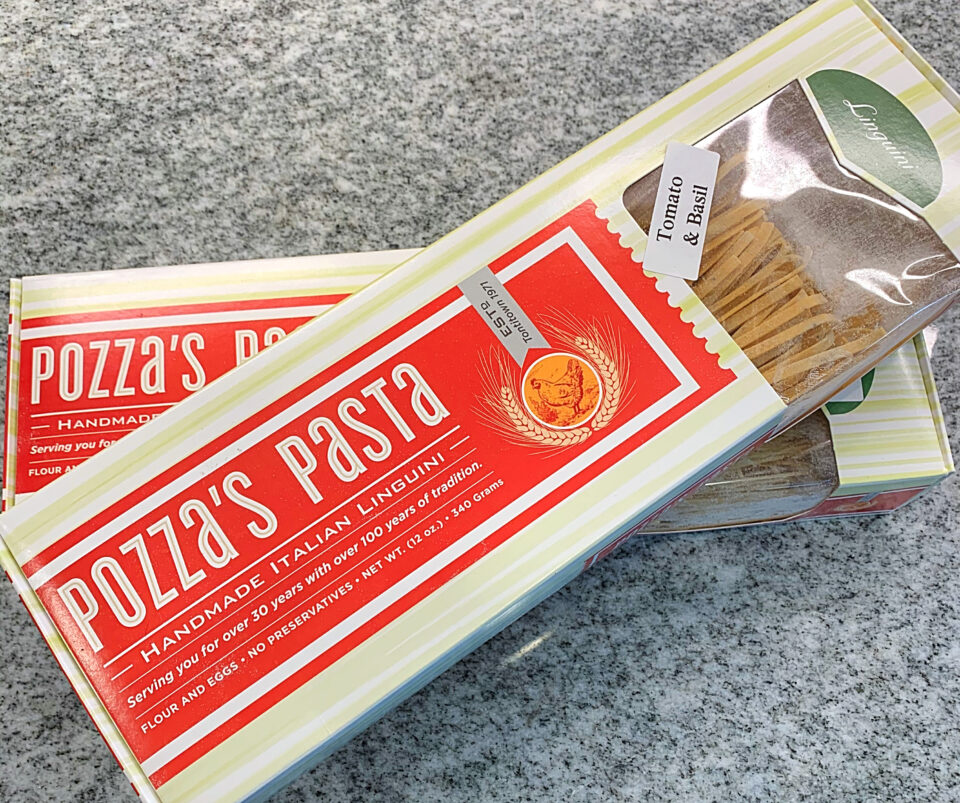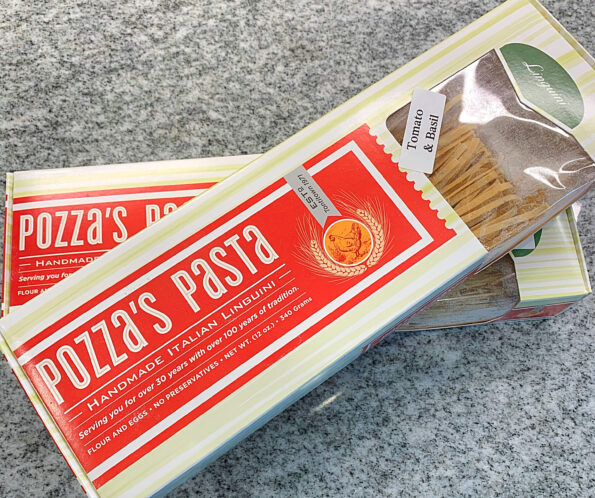 Pozza's Pasta is handcrafted, gourmet pastas. "Pozza's Artisan Handcrafted Italian Pasta is handmade daily by us in small batches, using locally sourced fresh eggs and a specially milled unbleached flour sourced from high-quality American farms that create the perfect texture in a pasta – not too hard, not too soft. We have perfecting dough kneading and do it minimally to achieve the perfect consistency.  The pasta dough is then hand pressed over and again into sheets until it forms into the perfect thickness for our specialty noodles. Pozza's has no added salt, oils, preservatives, chemicals or additives. Just natural fresh ingredients, made in the old style".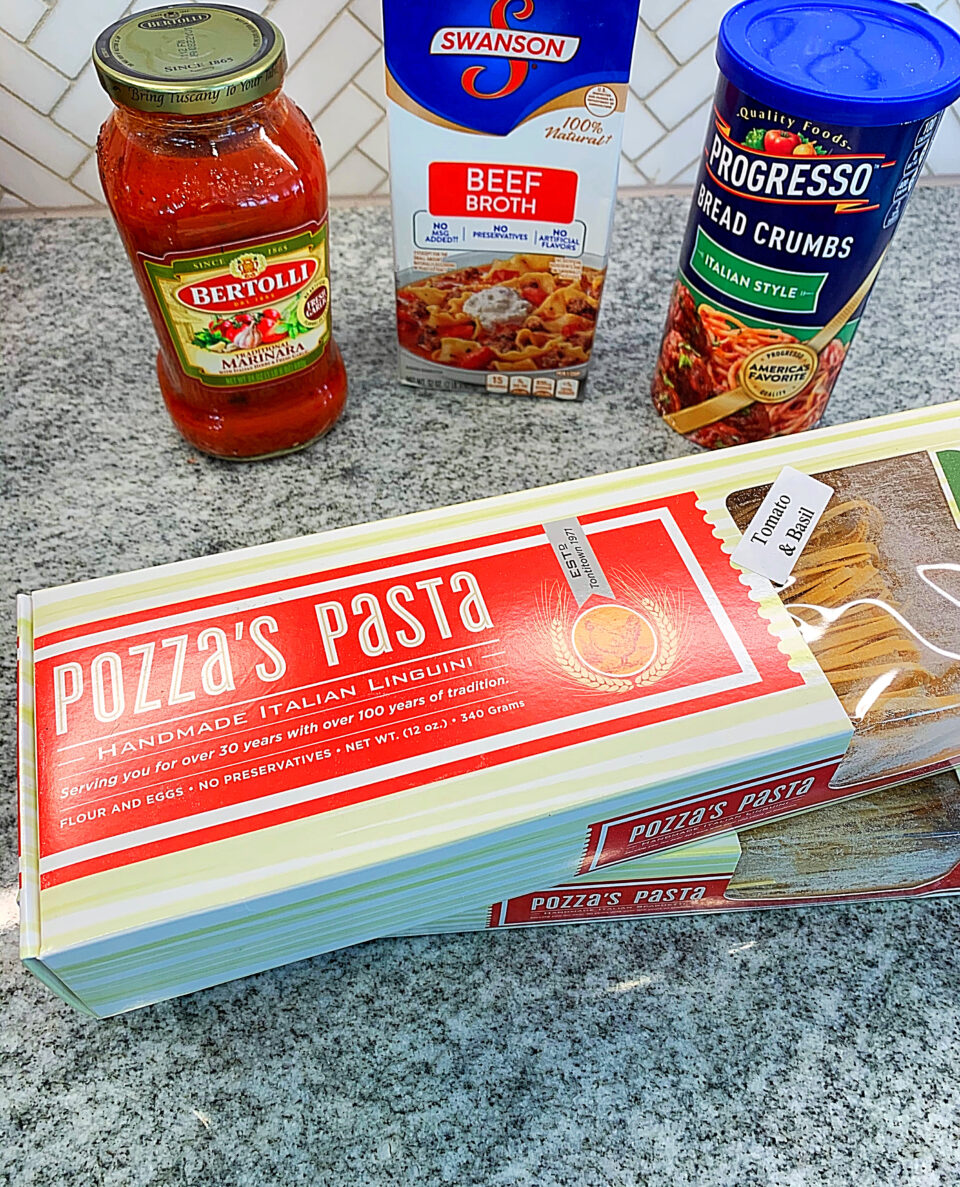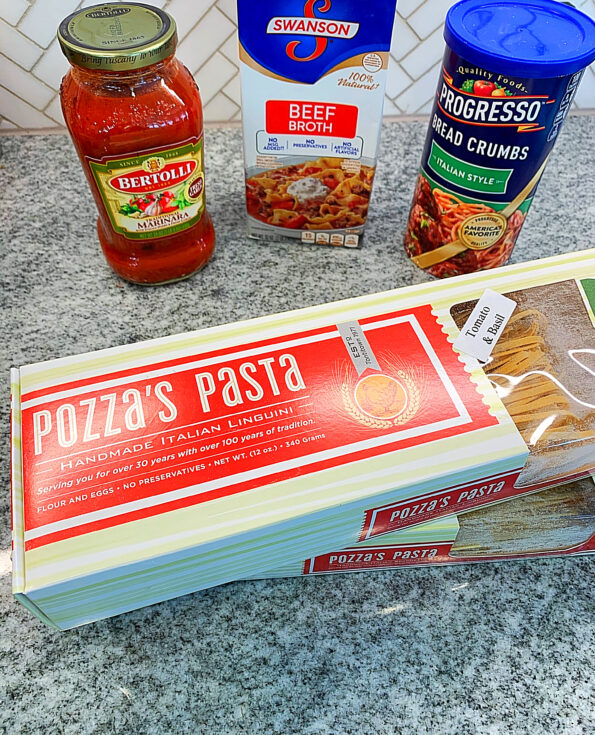 I had an opportunity to create a few dishes with Pozza's Pasta.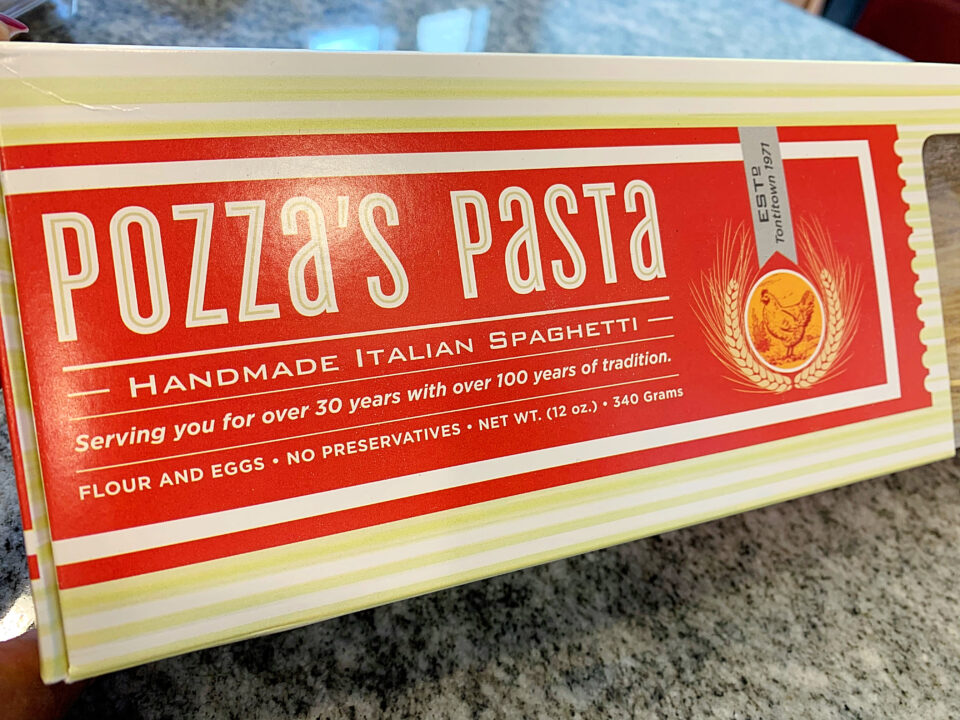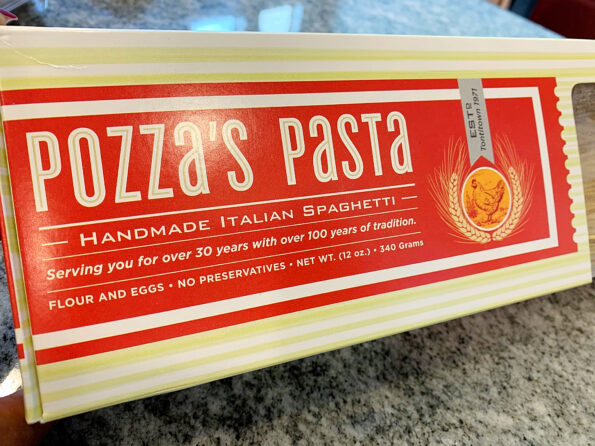 Buttered Shrimp with Angel Hair Pasta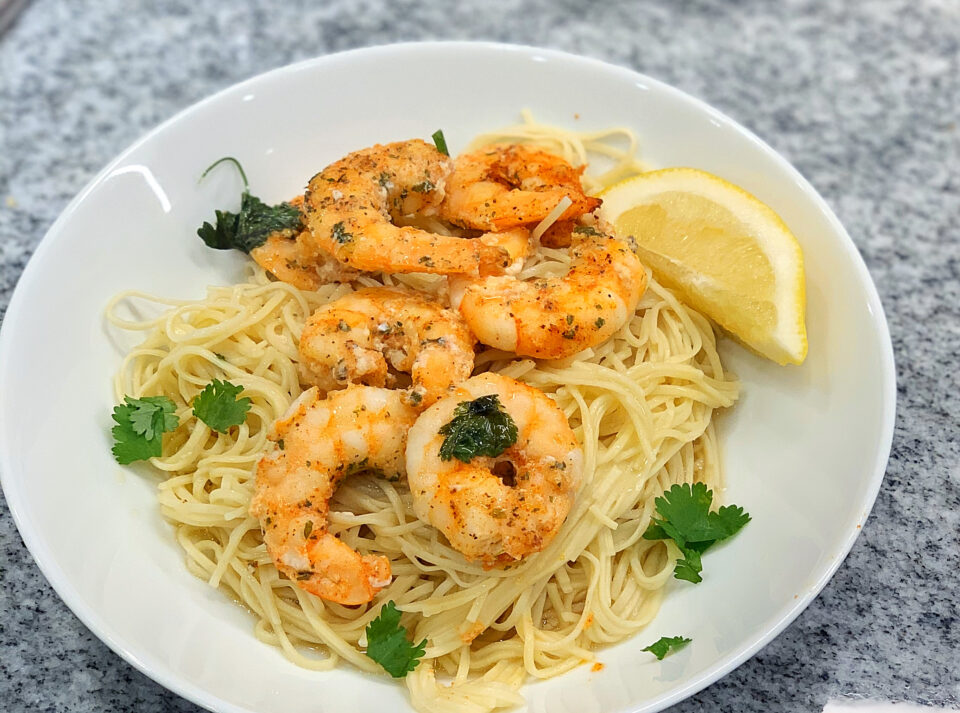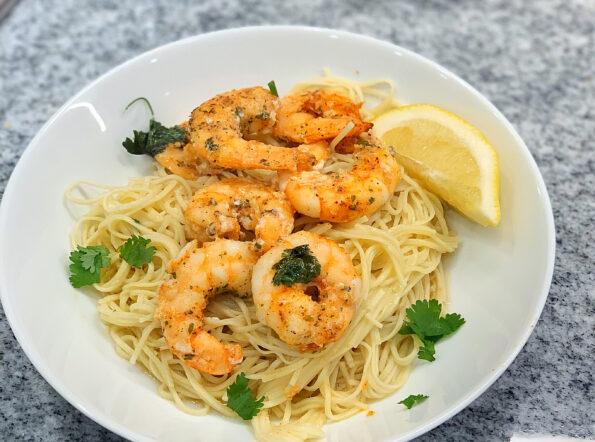 Stuffed Meatball with Tomato Basil Linguini Pasta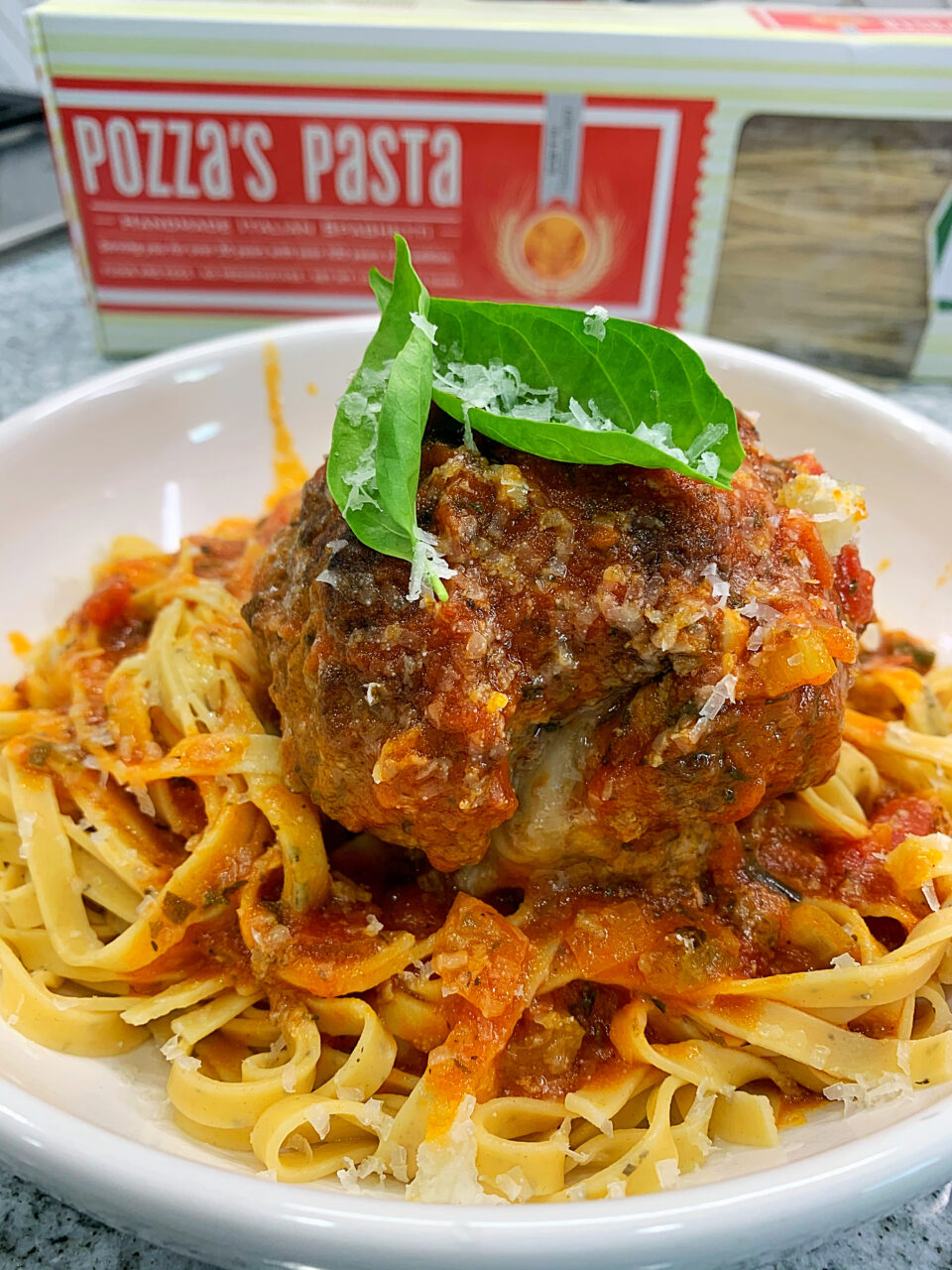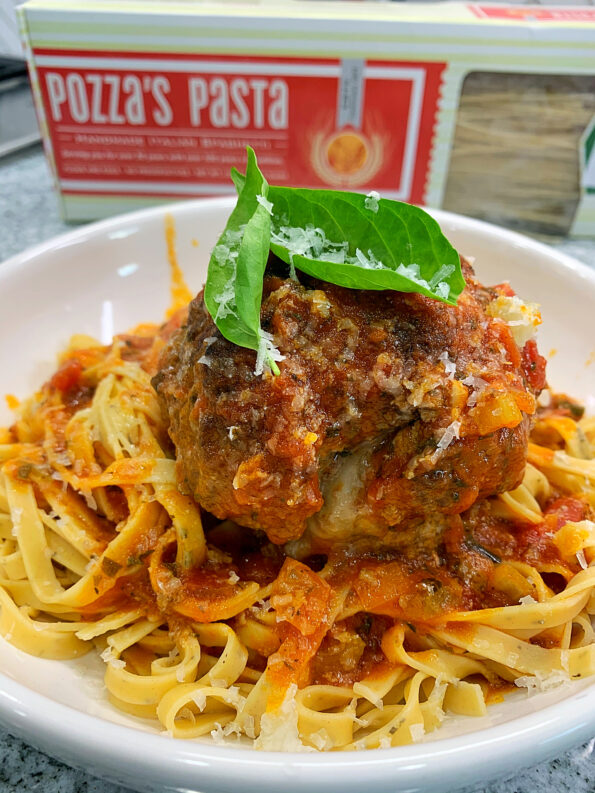 Pozza's Pasta is available in Linguini, Angel hair, Traditional Spaghetti, Spinach Spaghetti and Tomato Basil Linguini and Whole Wheat Pasta.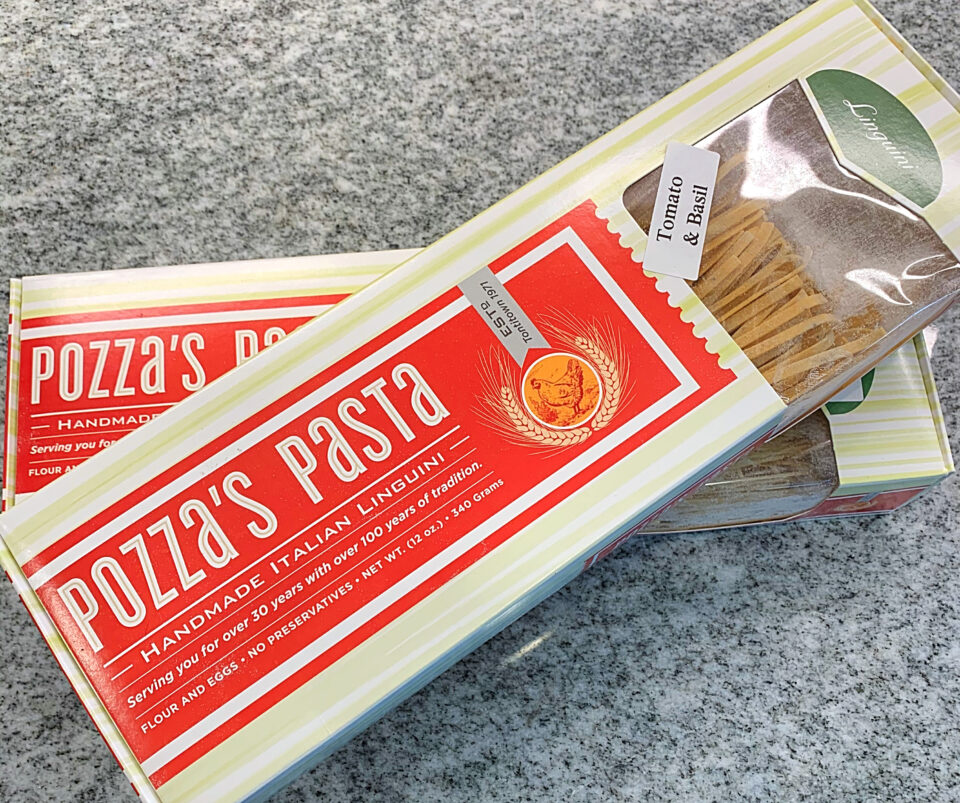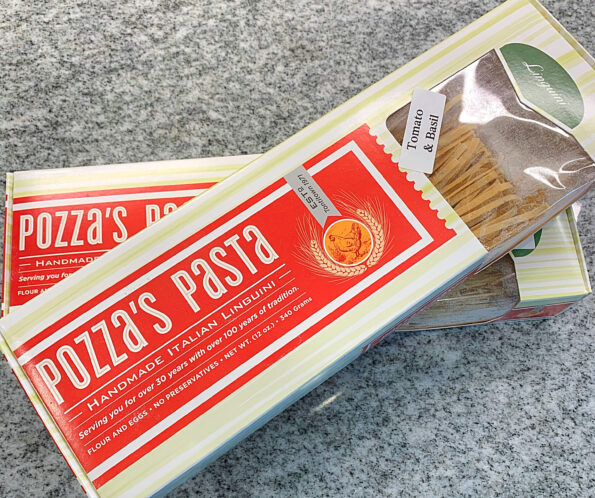 The Pasta was delicious. The tomato basil linguini pasta was different and I loved how it tasted with the meatball and sauce.
The pasta wasn't super heavy as some pastas are.
The only thing I wish is that they had gluten free options. My daughter has an allergy to wheat so she couldn't eat the Pozza's Pasta.
But other than that the pasta was fantastic.
For more information on Pozza's Pasta: https://pozzas.com