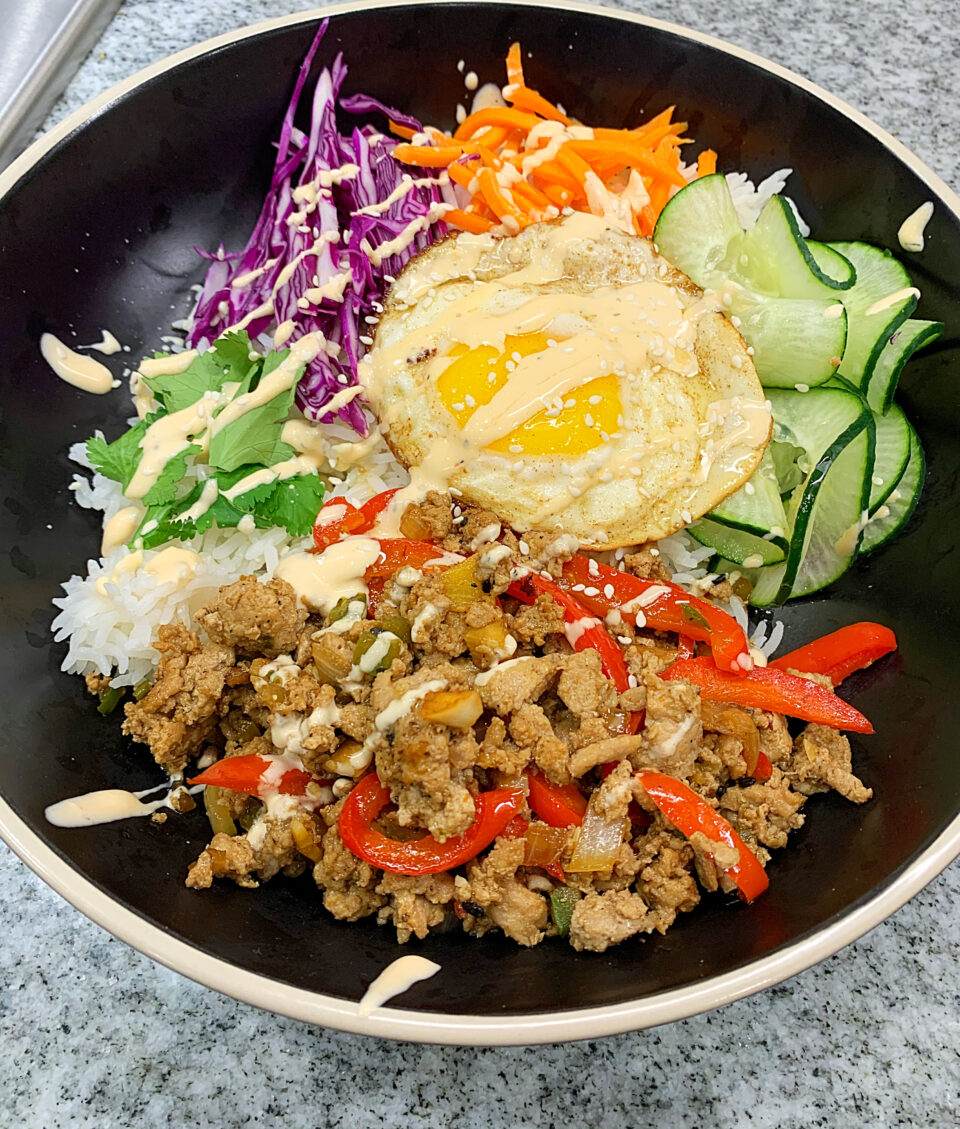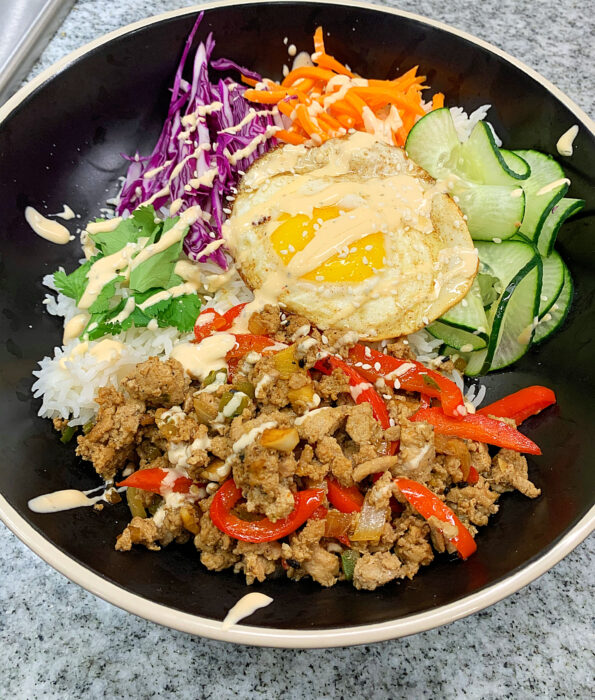 Who doesn't love a good meal in a bowl. This recipe is just that, A Bulgogi Bowl. A Bulgogi Bowl is typically made with marinated beef. I am switching it up with ground turkey.
The Bulgogi Bowl was created for my husband and I. I have to admit this is one of my favorite bowls that I have made thus far.
A quick dinner that is guaranteed to leave you wanting more. Such a good bowl.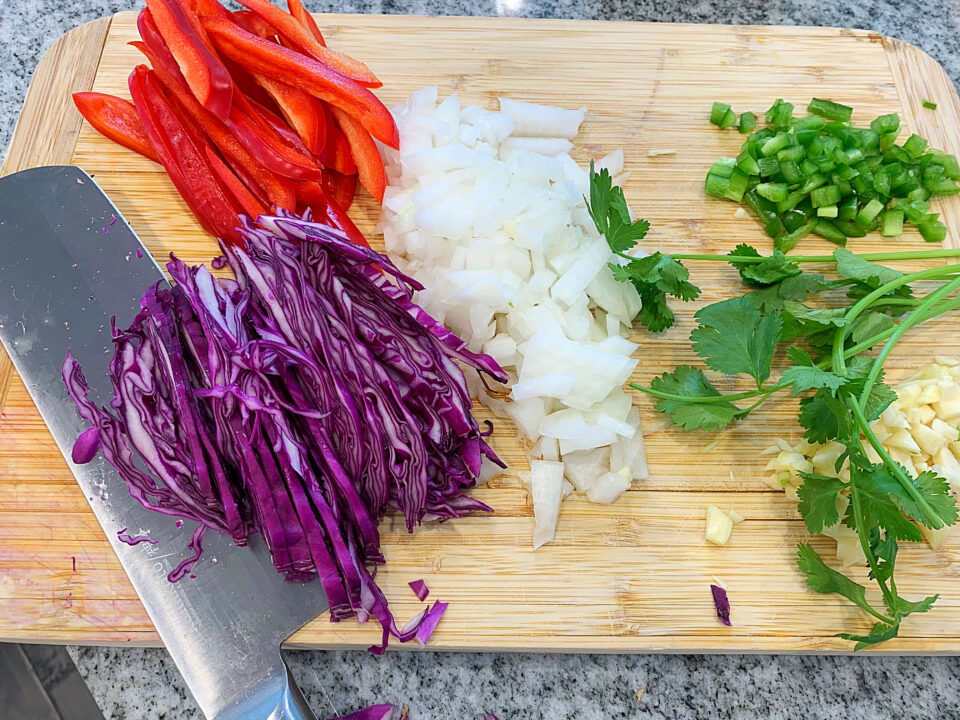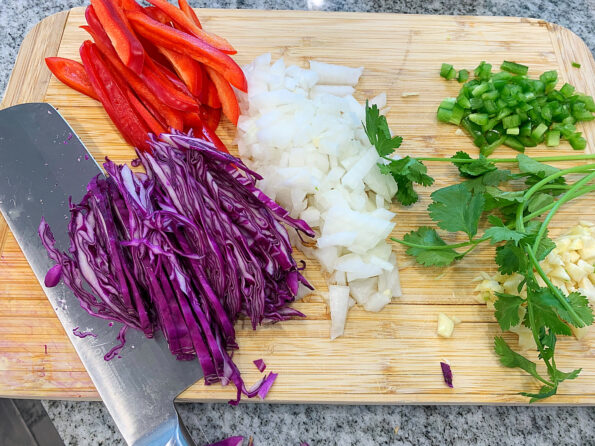 Print Recipe
Bulgogi Bowl
Yum
Simply put this is a Meal in a bowl. Everything you need for a delicious bowl that is flavorful and satisfying.
Cook Time

20 - 30

minutes
Cook Time

20 - 30

minutes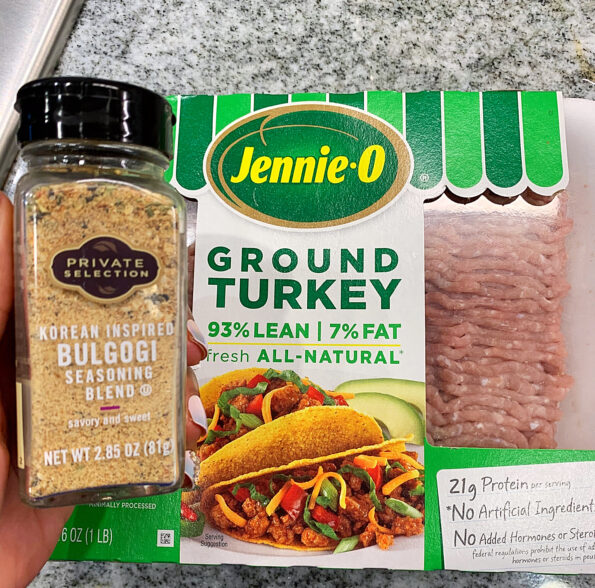 Ingredients:
Soy Sauce
Jalapeno
Garlic
Jasmine Rice
Red Wine Vinegar
Sesame Oil
Brown Sugar
Rice Vinegar
Ground ginger
Sriracha Ranch Dressing
White Sesame Seeds
Cucumbers
Carrots
Onions
Red Bell Pepper
Cilantro
Olive Oil
Ground Turkey
Korean Inspired Bulgogi Seasoning
Green Onions
Purple Cabbage
Sunny Side Egg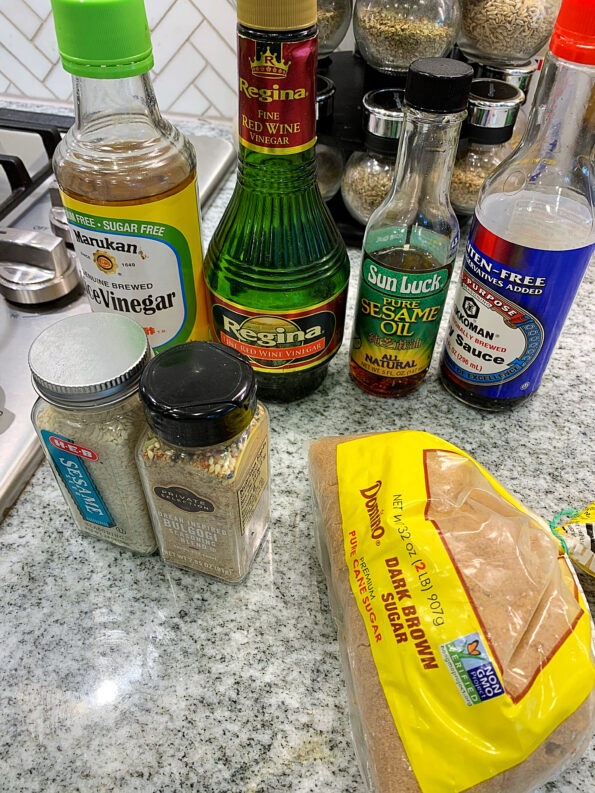 Bulgogi Sauce for the Ground Turkey:
In a bowl add the soy sauce, rice vinegar, red wine vinegar, sesame oil, brown sugar, ground ginger. Stir and set aside.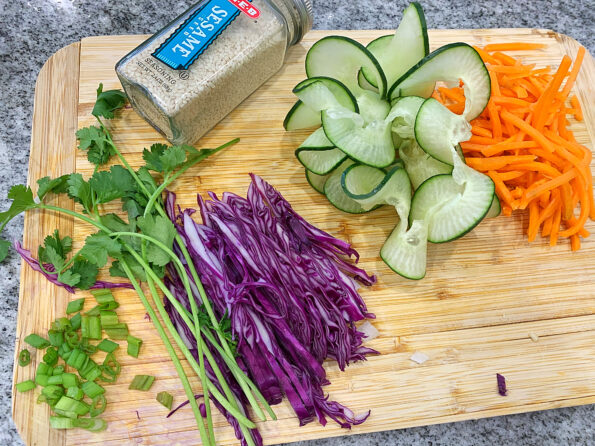 Directions:
Cook your Jasmine rice.
Rinse and spiralize the cucumbers. Set aside.
Chop cilantro. Set aside.
Deseed and dice the jalapeño. Set aside.
Season the ground turkey with bulgogi seasoning. Set aside.
Julienne cut the red bell peppers. Set aside.
Shred the purple cabbage. Set aside.
Dice the white onion. Set aside.
Mince the garlic. Set aside.
Add olive oil to a pot.
Add ground turkey to the pot. Brown the meat.
Once the ground turkey is brown, push the ground turkey aside in the pot. Add a little more olive oil and saute the onions, bell peppers.
Add Garlic and jalapeños. Saute.
Mix the vegetables with the meat.
Add the Bulgogi sauce. Mix well. Heat all together. About 5 - 7 minutes. Remove from heat.
Add a little olive oil to a skillet to prepare your sunny side egg. Prepare according to your liking. Sprinkle a little salt on the egg.
Build your bowl. Add the rice, ground turkey and veggies, cilantro, purple cabbage, carrots and cucumbers.
Top with the Sunny side egg.
Drizzle with the Sriracha Ranch on top.
Sprinkle with sesame seeds.
Enjoy.