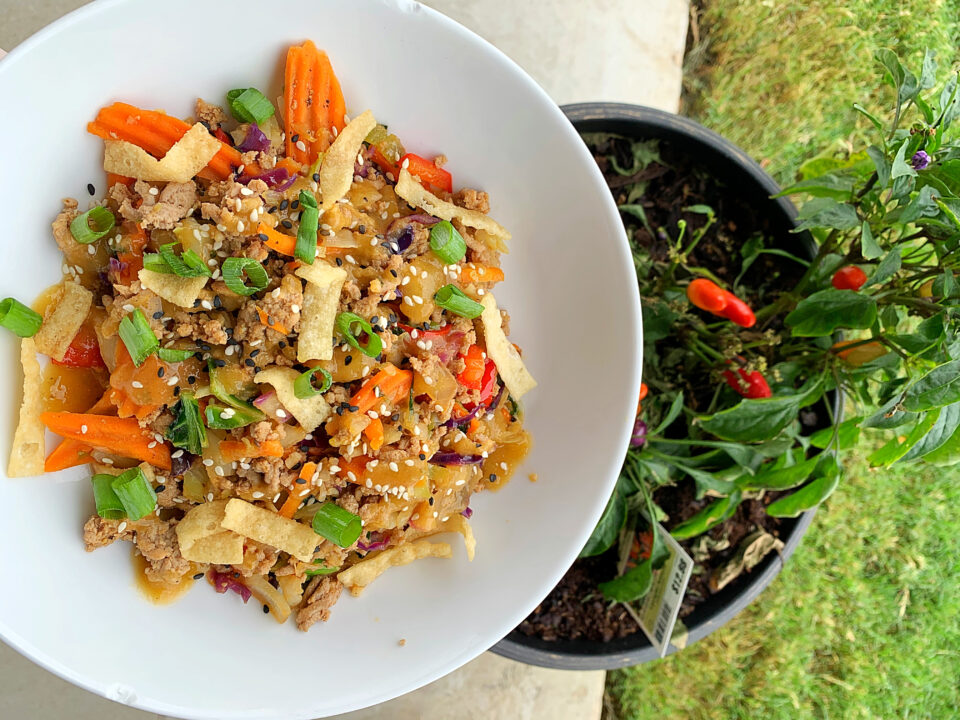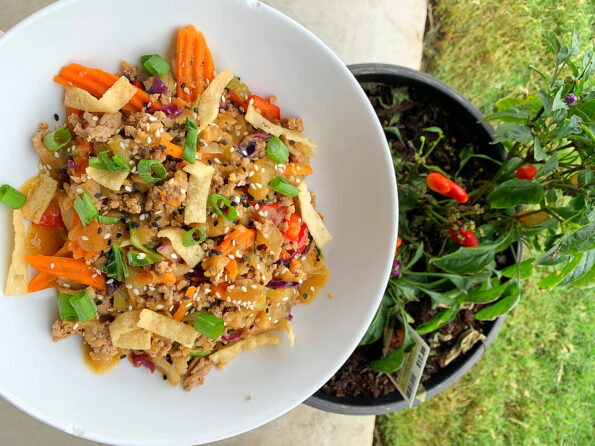 Today is Monday and I love starting the week off with a healthy dish. I tried a brand new dish my Egg Roll Bowl. This recipe will not include specific measurements on seasonings and sauces. Simply because this is a season to taste kind of dish.
Print Recipe
Egg Roll Bowl
Yum
Egg rolls are one of the favorite side dishes that we get at our favorite Chinese or Asian restaurant. But this is a yummy Egg Roll bowl without the fried element and sweet and sour sauce for dipping, but better!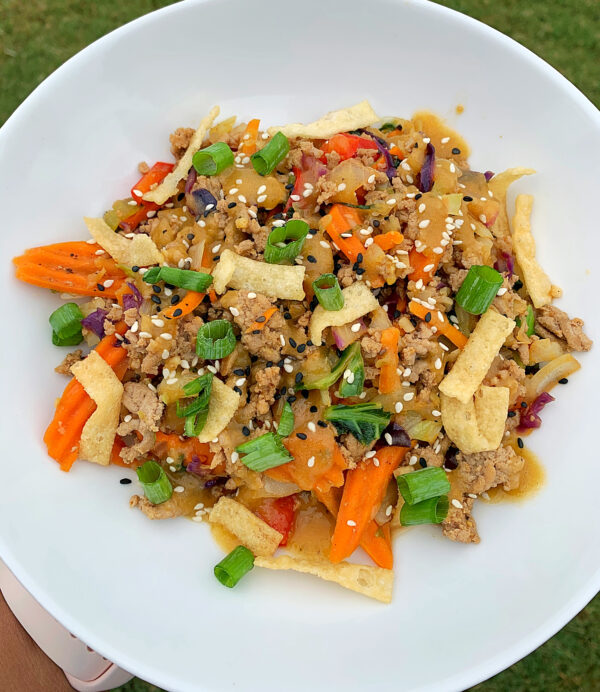 Cook Time

10 - 15

minutes
Cook Time

10 - 15

minutes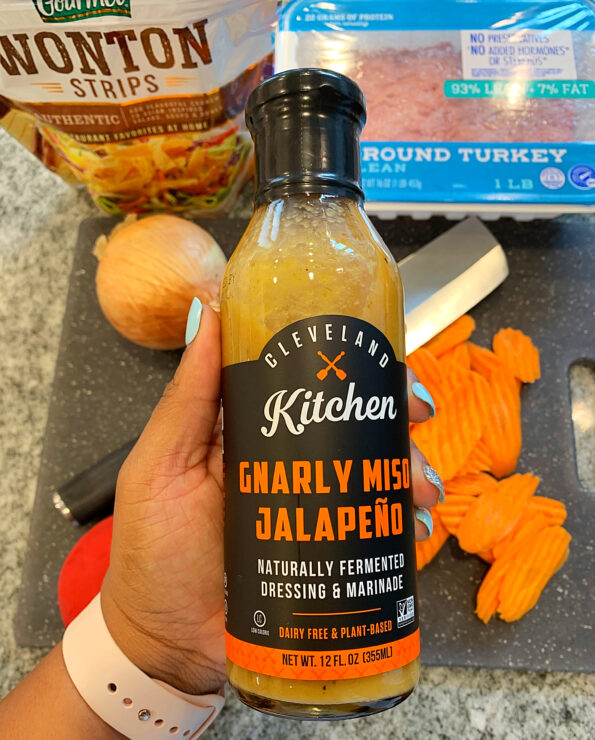 Ingredients:
Chopped Salad Kit with Kale, Romaine and Cabbage
Red Bell Pepper
Onion
Garlic
Ground Turkey
Gnarly Miso Jalapeno Dressing
Carrots
Ground Ginger
Rice Vinegar
Fish Sauce
Onion Powder
Green Onions
Parsley
Wonton Strips
Black Sesame Seeds
White Sesame Seeds
Olive Oil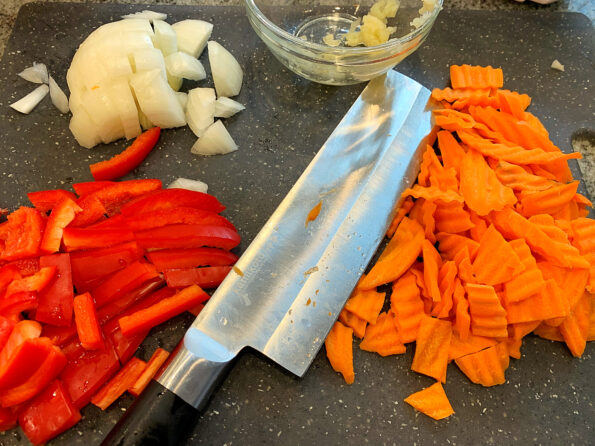 Directions: 
Rough the vegetables like you are preparing for a Stir-Fry. The red bell pepper, onions,  and carrots. Set aside.
Cut green onions and parsley. Set aside.
Press the garlic. Set aside.
Remove the salad mixture from bag. Keep the salad dressing and garnishes for a later use. Set the salad mixture aside.
Add Olive oil to a pot, brown the ground turkey until cooked. Drain and Set aside.
Add a little more olive oil and Sauté the onions and bell peppers.
Add the garlic. Stirring often. Don't burn. Remove the veggies from the pot. Set aside.
Stir in the salad mixture of kale, cabbage and romaine and carrots. Sauté until the veggies are soft. About 5 minutes.
Add all ingredients back to the pot. Season with ground ginger, fish sauce, onion powder, rice vinegar and soy sauce. Lower the fire on the pot. Season a little at a time. Taste. Once you get the flavor profile where you want. Stir. Cook about 3 additional minutes.
Plate ingredients in a bowl.
Drizzle the Gnarly Miso Jalapeño Dressing.
Garnish with parsley, green onions and black and white sesame seeds.
Top with tortilla chips for crunch.
Enjoy.