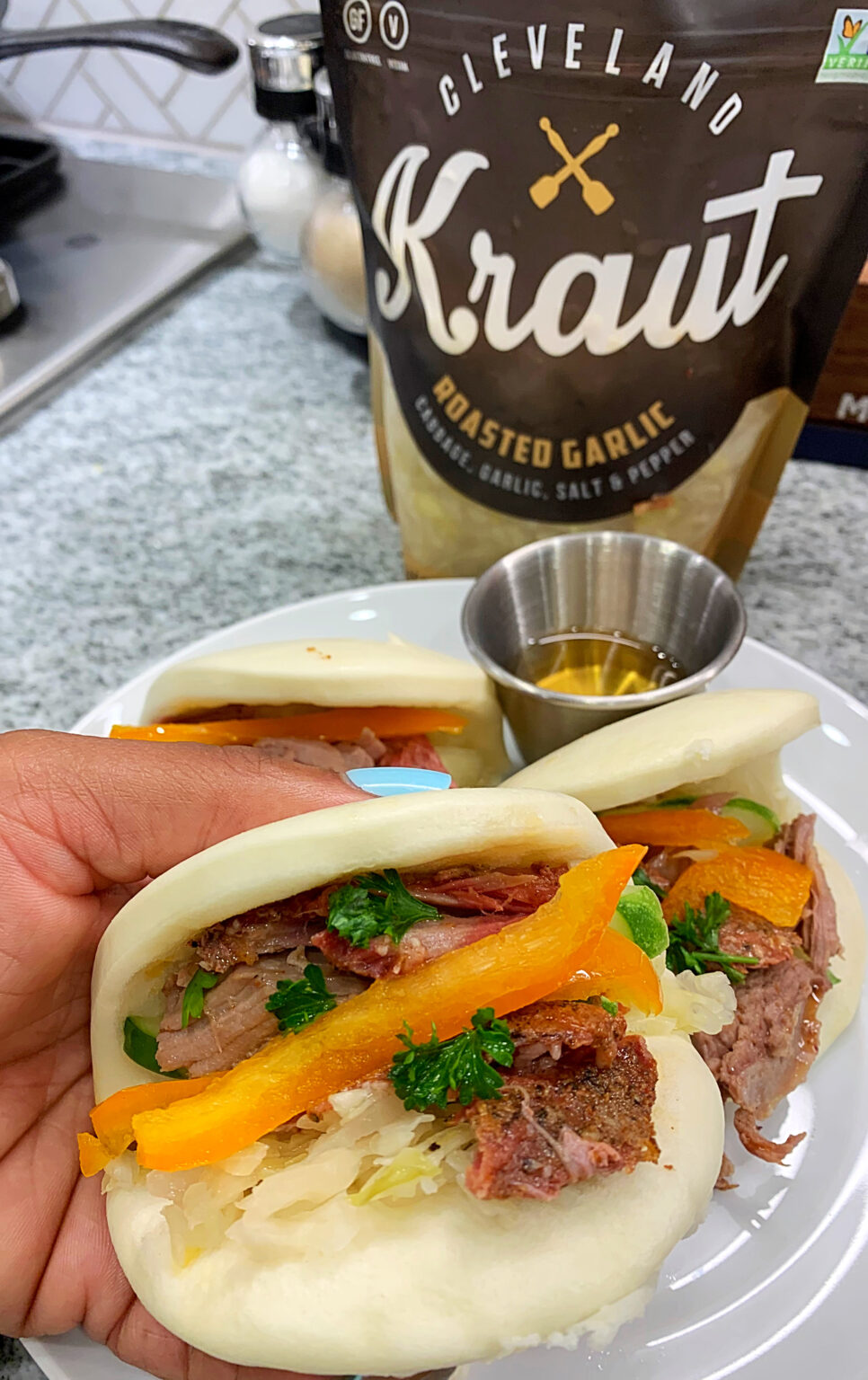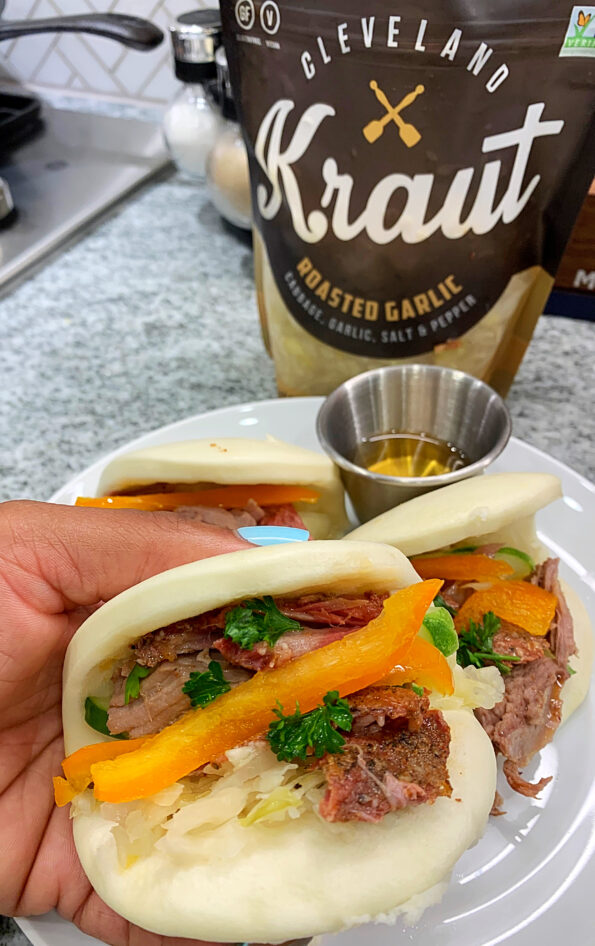 Bao is a yeast leavened filled bun in Chinese culture. Bao can be filled with many different variations. The buns are steamed then filled with your meat and/or vegetarian filling.
Bao is quite popular at many chinese restaurants. It's also quite delicious.
We have eaten Bao at restaurants, but never at home. The craving hit and we wanted to try to make it at home.
First we had to research online to find a store that sold the buns. There was only one near us, so my husband headed out and found a store in Chinatown in Katy.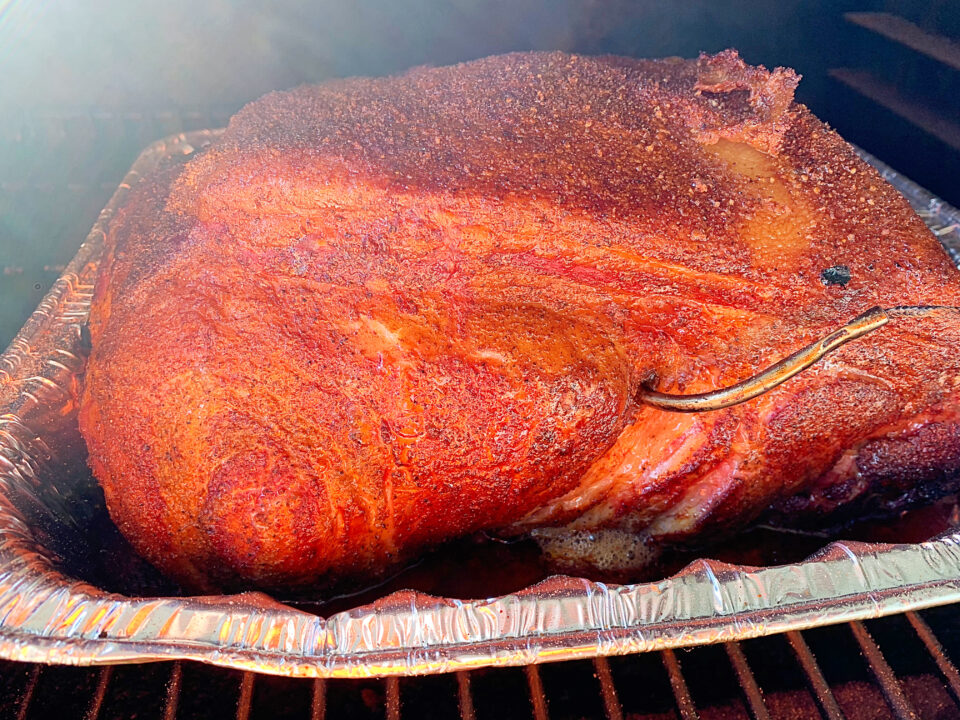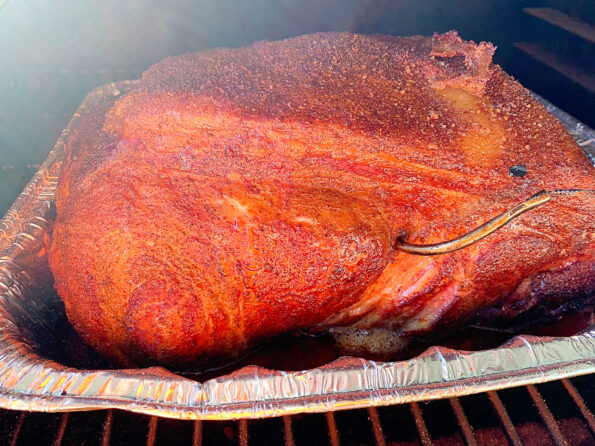 Our meat of choice was Pork. We smoked a Pork Shoulder. The Pork Shoulder was seasoned with our season blend we mix at home.
We Smoked the Pork Shoulder at 250 degrees for 3 – 4 hours until the temperature reaches 160 degrees. Then wrap the Pork Shoulder in Foil Paper and place in a pan to cook for another 3 – 4 hours until the temperature reaches 204 degrees.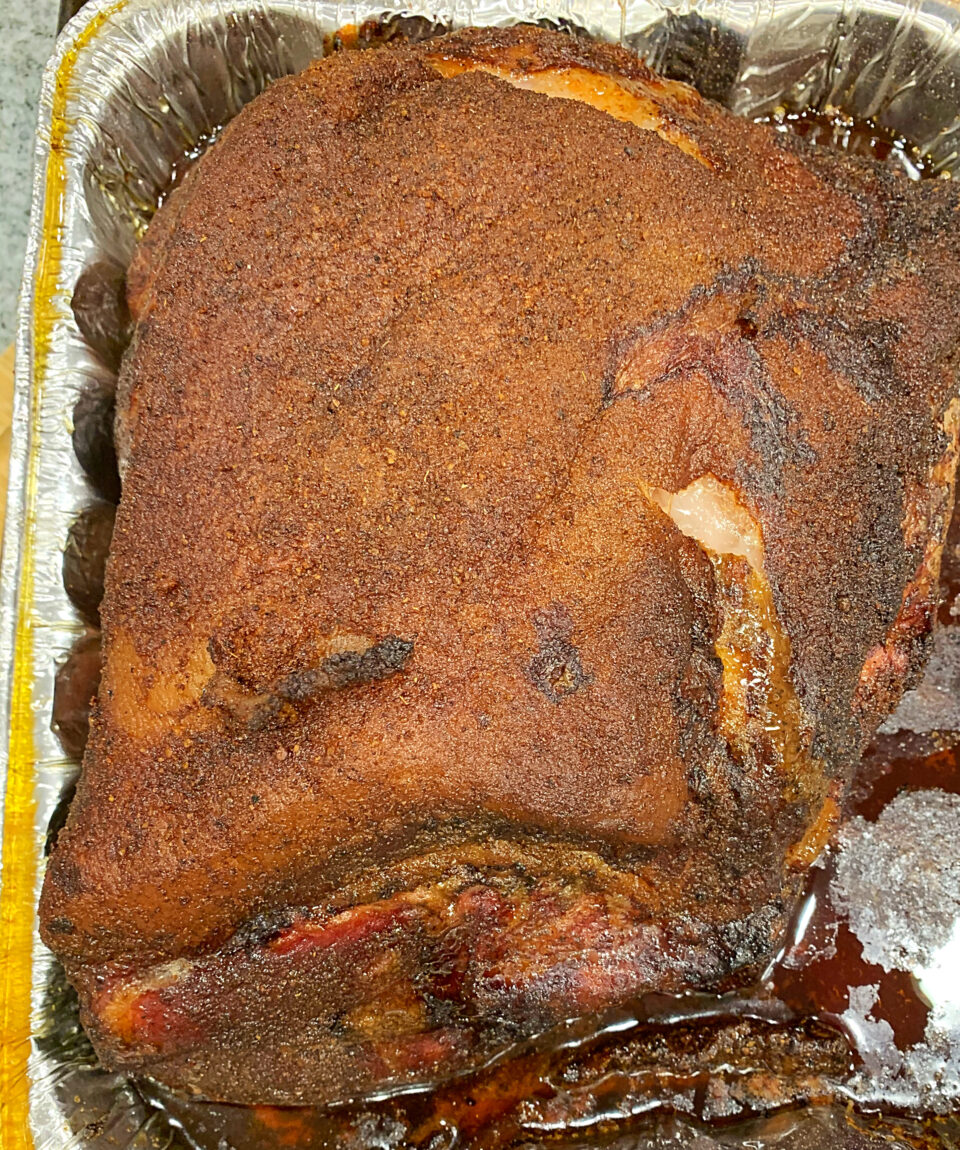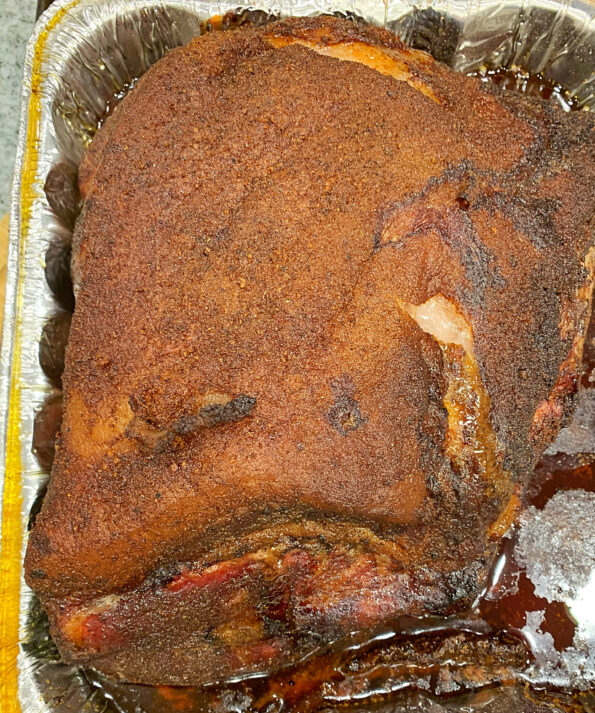 After the Pork reaches the desired temperature, remove the pork shoulder from the grill. Allowed the meat to rest for 30 – 45 minutes before pulling the pieces apart. The meat will be steaming HOT!!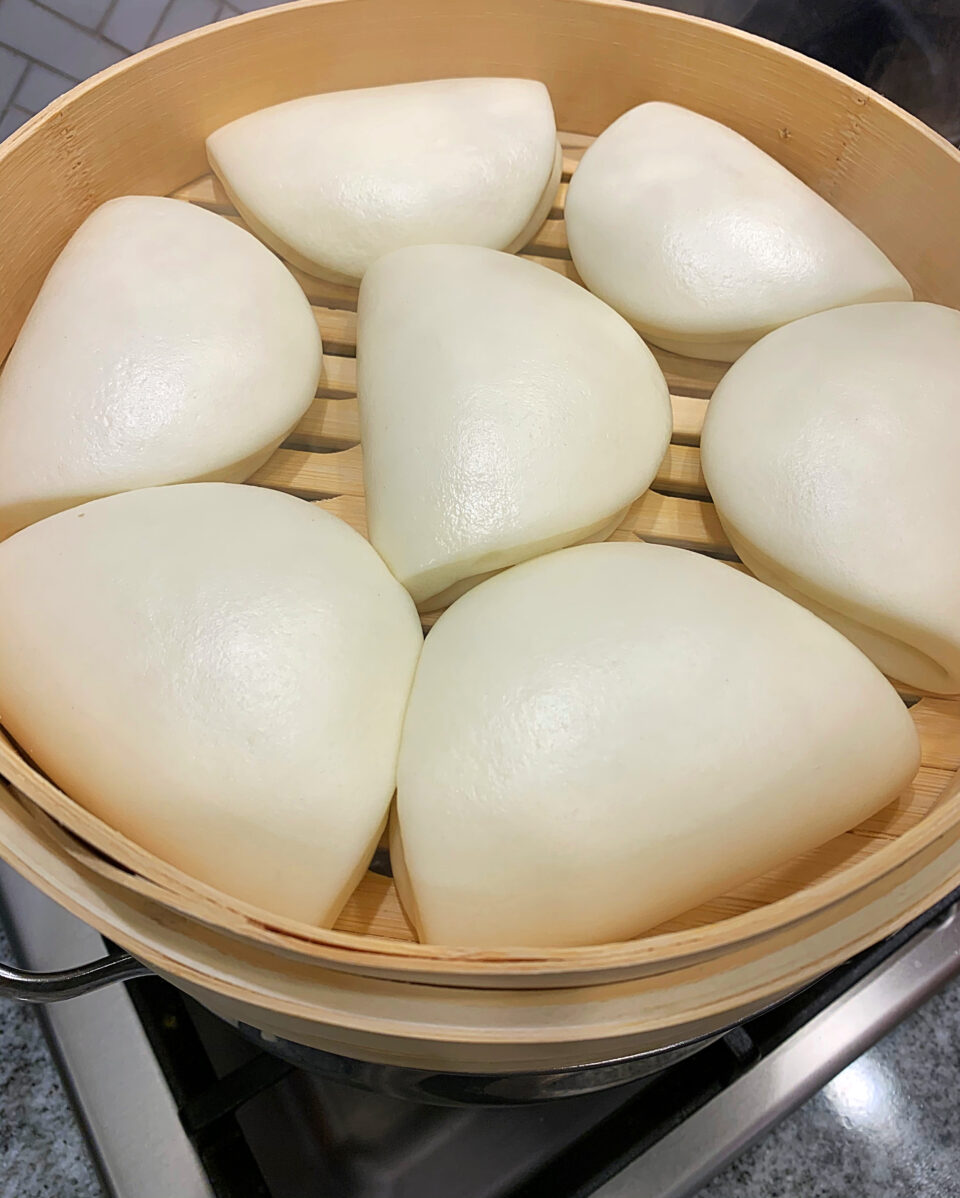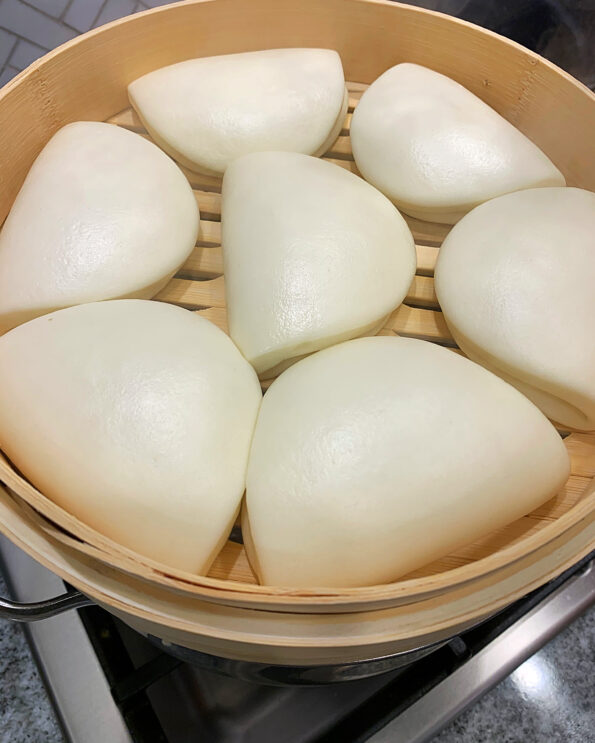 We steamed the Bao buns in a Bamboo Steamer. I purchased the steamer from World Market.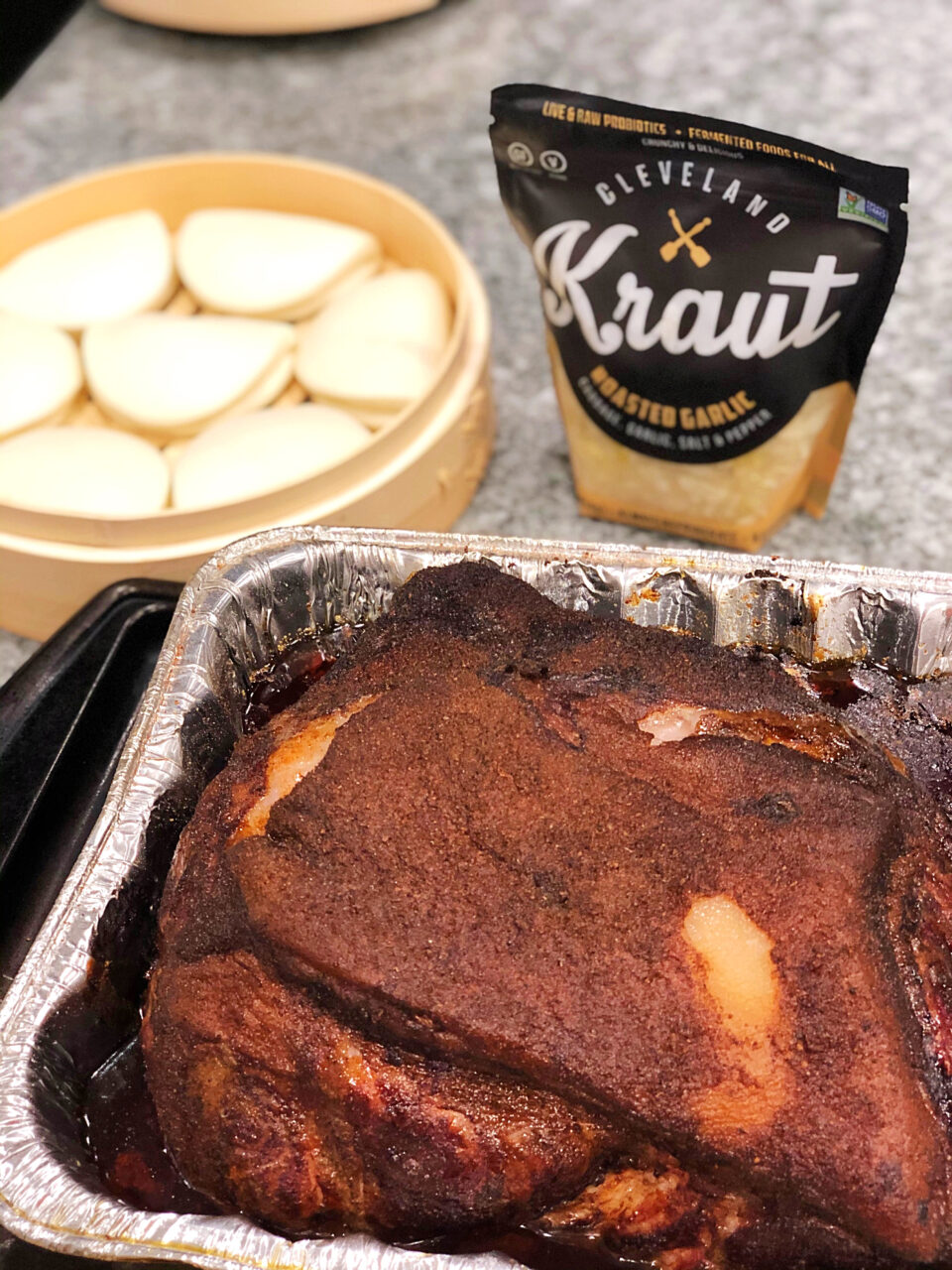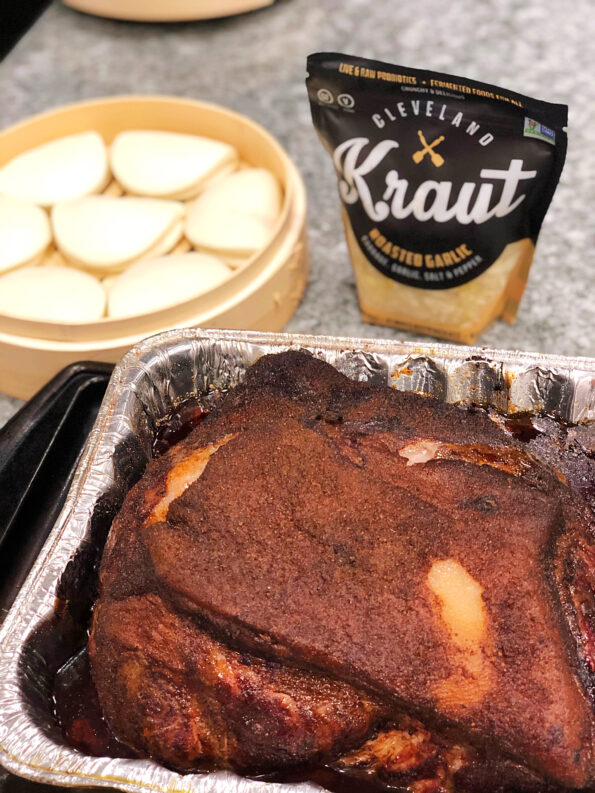 Once the buns were steamed, I built the Pork Bao with a few simple ingredients:
Steamed Buns
Garlic Sauerkraut
Cucumbers sliced or Julienne
Pulled Pork
Orange Bell Peppers Julienne
Drizzle a little Rice Vinegar
Garnish with fresh parsley
The rice wine vinegar balanced the Pork Bao nicely. This was a light and filling dish. SO good!!