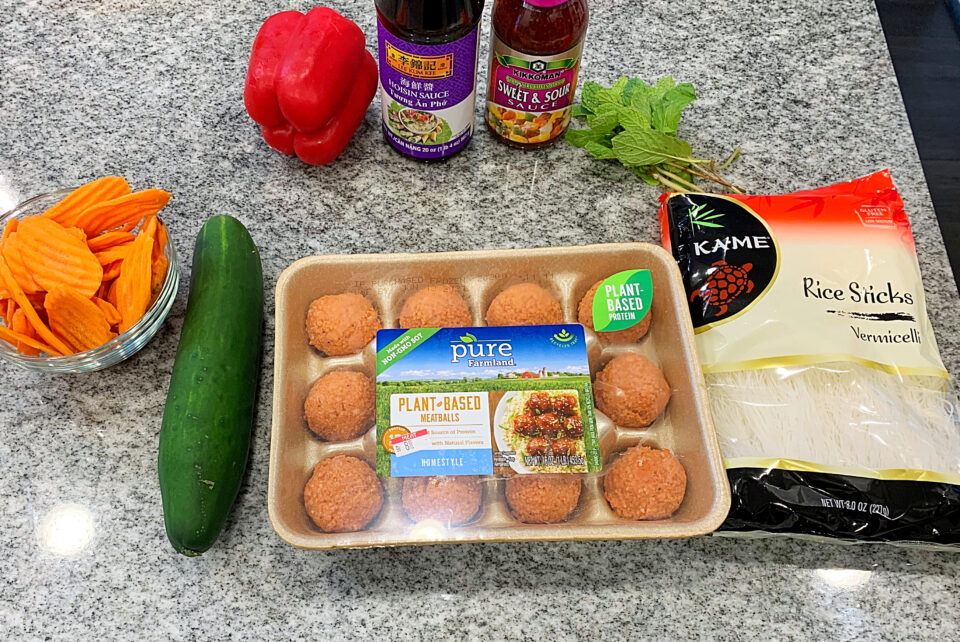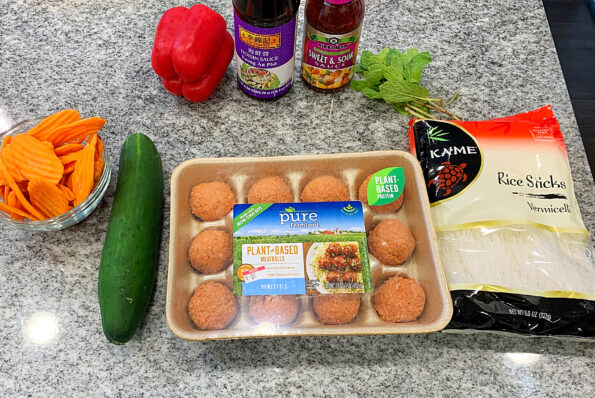 Last week I picked up a pack of Protein packed Meatless Plant Based Meatballs. Meatless Monday has become a thing in our home. Normally it's just for me and my husband. The kids are usually not interested.
Plant based meat is typically made from whey protein or extracted plant protein, spices and other binding ingredients.
Most plant based meat is similar to real meat in terms of calories, but has more fiber and lower cholesterol.
This Vermicelli Bowl consisted of plant based meatballs.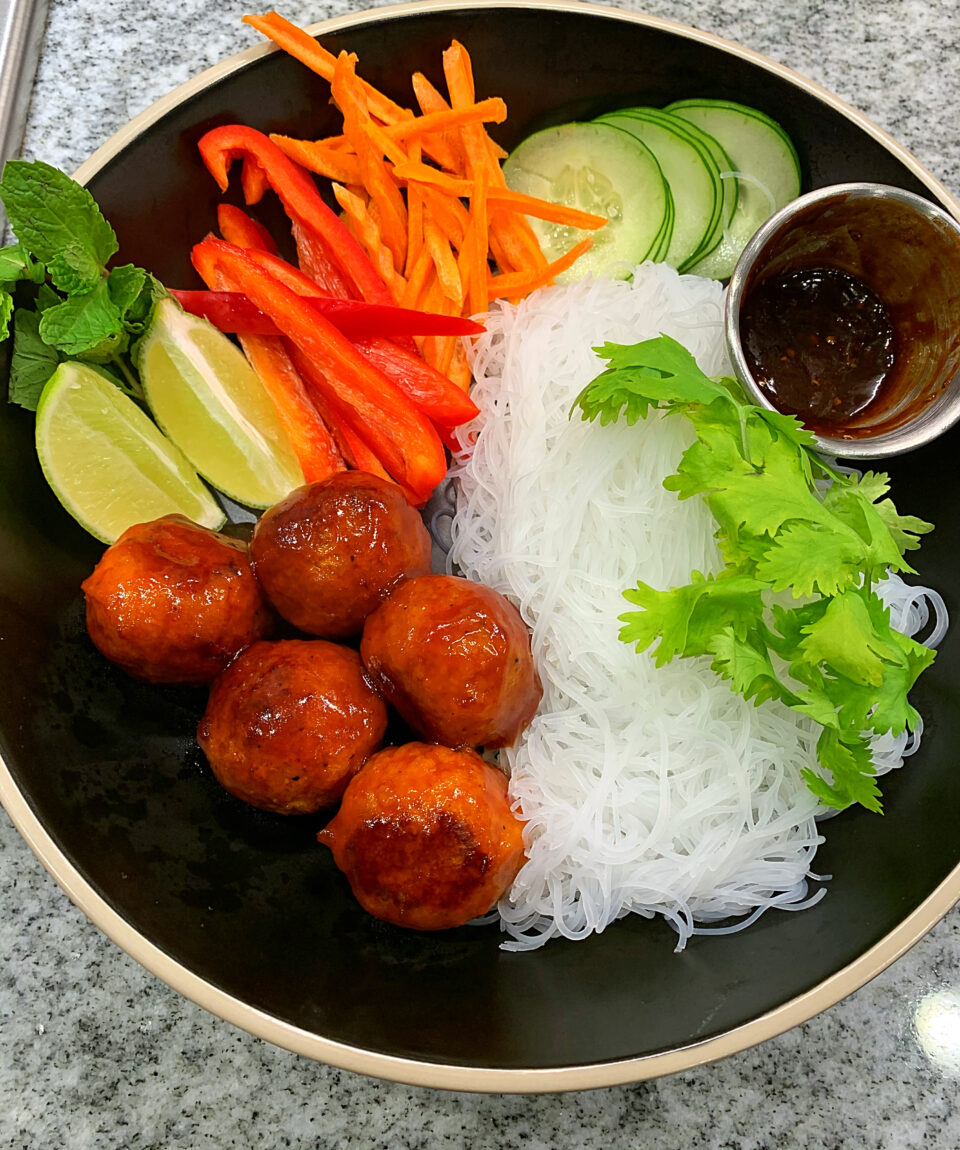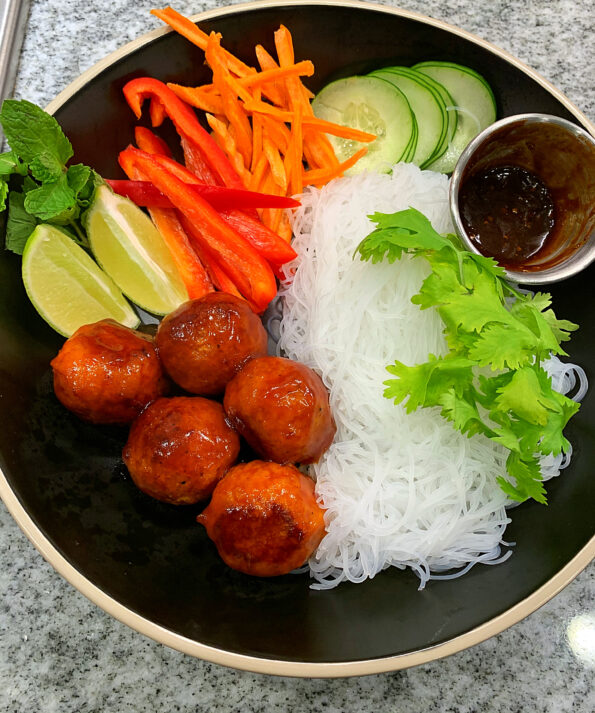 Print Recipe
Meatless Vermicelli Bowl
Yum
Meatless Vermicelli Bowl is a colorful, vibrant, tasty and flavorful bowl. Yummy goodness.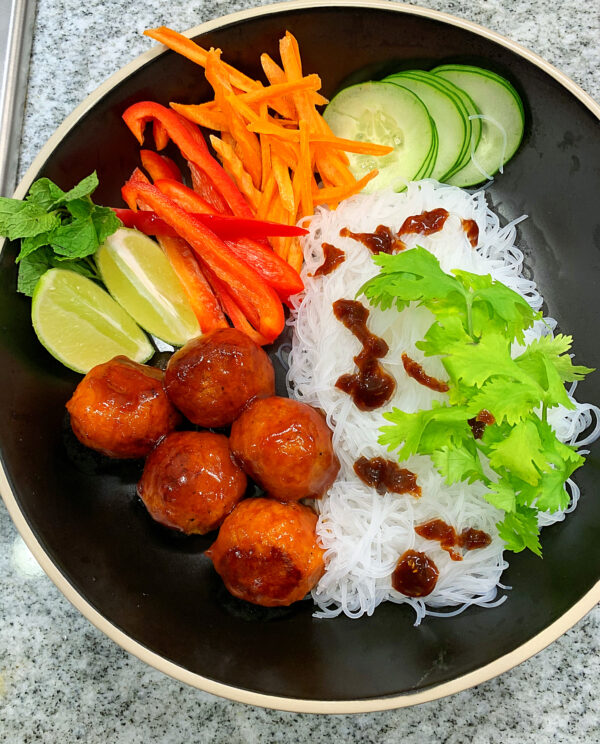 | | |
| --- | --- |
| | |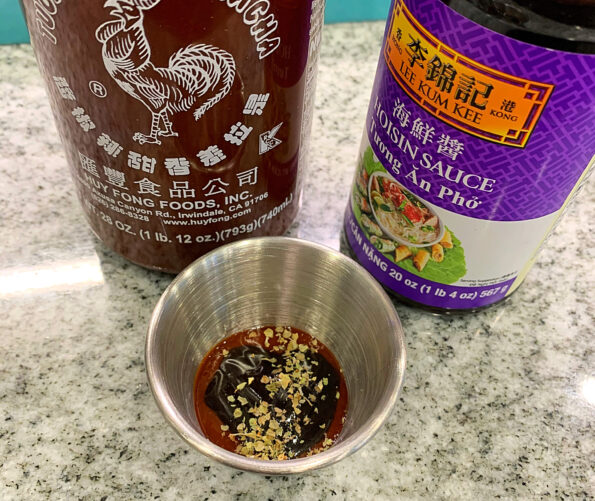 Meatless Vermicelli Bowl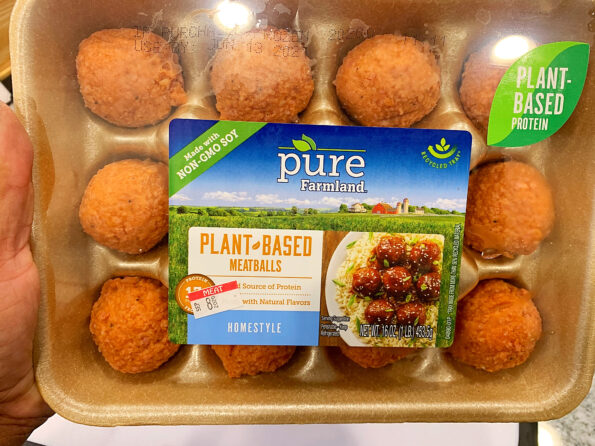 Ingredients:
Plant Based Meatballs
Cucumbers
Red Bell Peppers
Vermicelli Noodles
Fresh Mint
Sweet and Sour Sauce
Cilantro
Hoisin sauce
Carrots
Lime
Cilantro
Dry Basil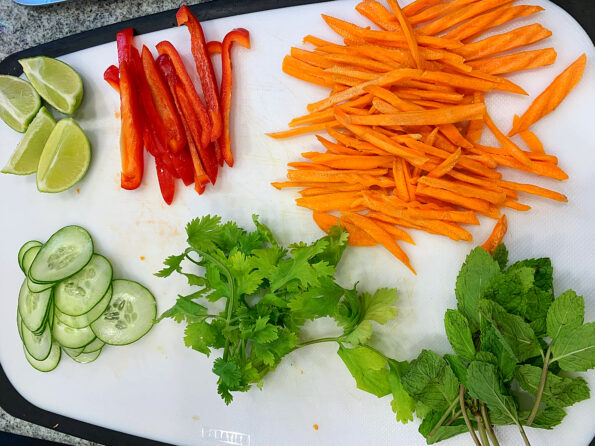 Directions: 
Add a pot of water to the stove.
Preheat the oven to 375 degrees.
Spray olive oil spray on pan.
Bake or Broil your Meatless Protein Meatballs. I baked the meatballs at 375 degrees for 8 minutes and broiled for 5  - 7 minutes. *I like my meatballs a little crispy on the outside. Broiling with add the crispy texture. Every brand of plant based meatballs are different, so don't overcook. **
Once the water is boiling, add the vermicelli noodles. Cook for 3 minutes or according to the package. Don't over boiling. Noodles will be mushy.
Remove the pasta from the stove. Strain. Set aside.
Heat the sweet and sour sauce in a sauce pan. Toss the meatballs in the sauce.
Optional step, mix the a little hoisin sauce, sriracha sauce and dry basil in a small bowl. Mix together. This is optional. The spicy sauce added a nice kick. Drizzle on the noodles.
Build bowl, Noodles, bell peppers, cucumbers, carrots, meatless meatballs. Garnish with lime, mint and cilantro. The fresh herbs adds a nice freshness to the bowl.
Squeeze the lime over the ingredients.
Stir and mix together.
Chop some of the cilantro and mint in!
Enjoy.