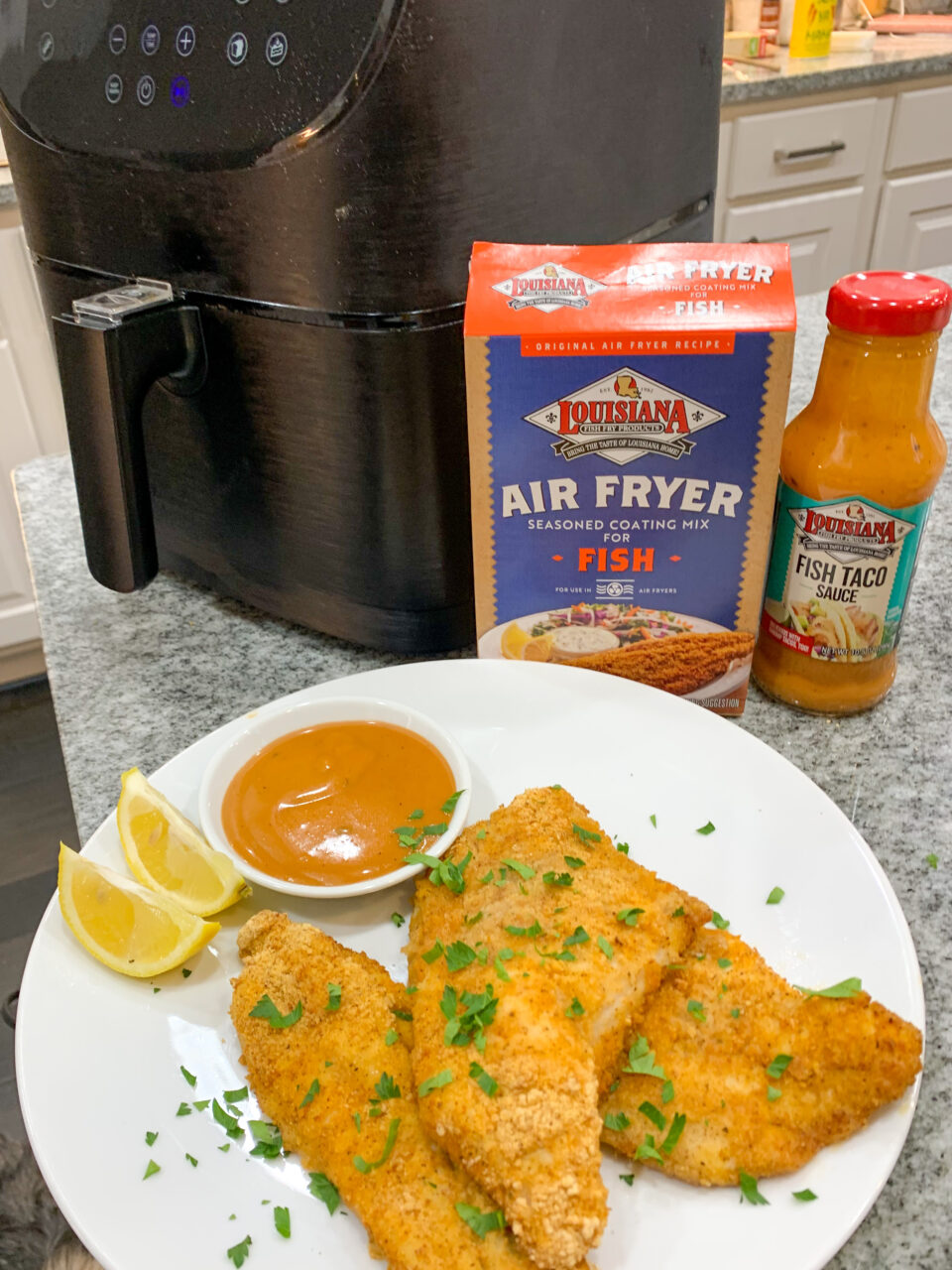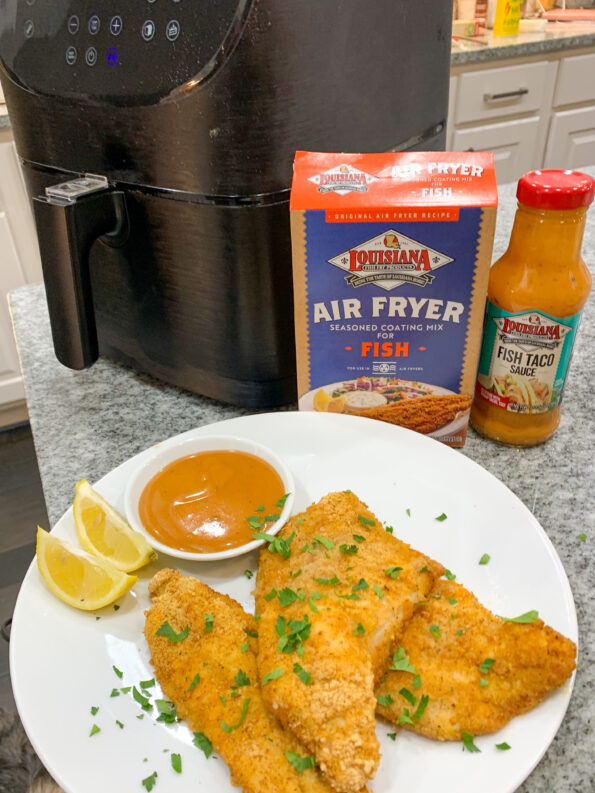 #SponsoredPost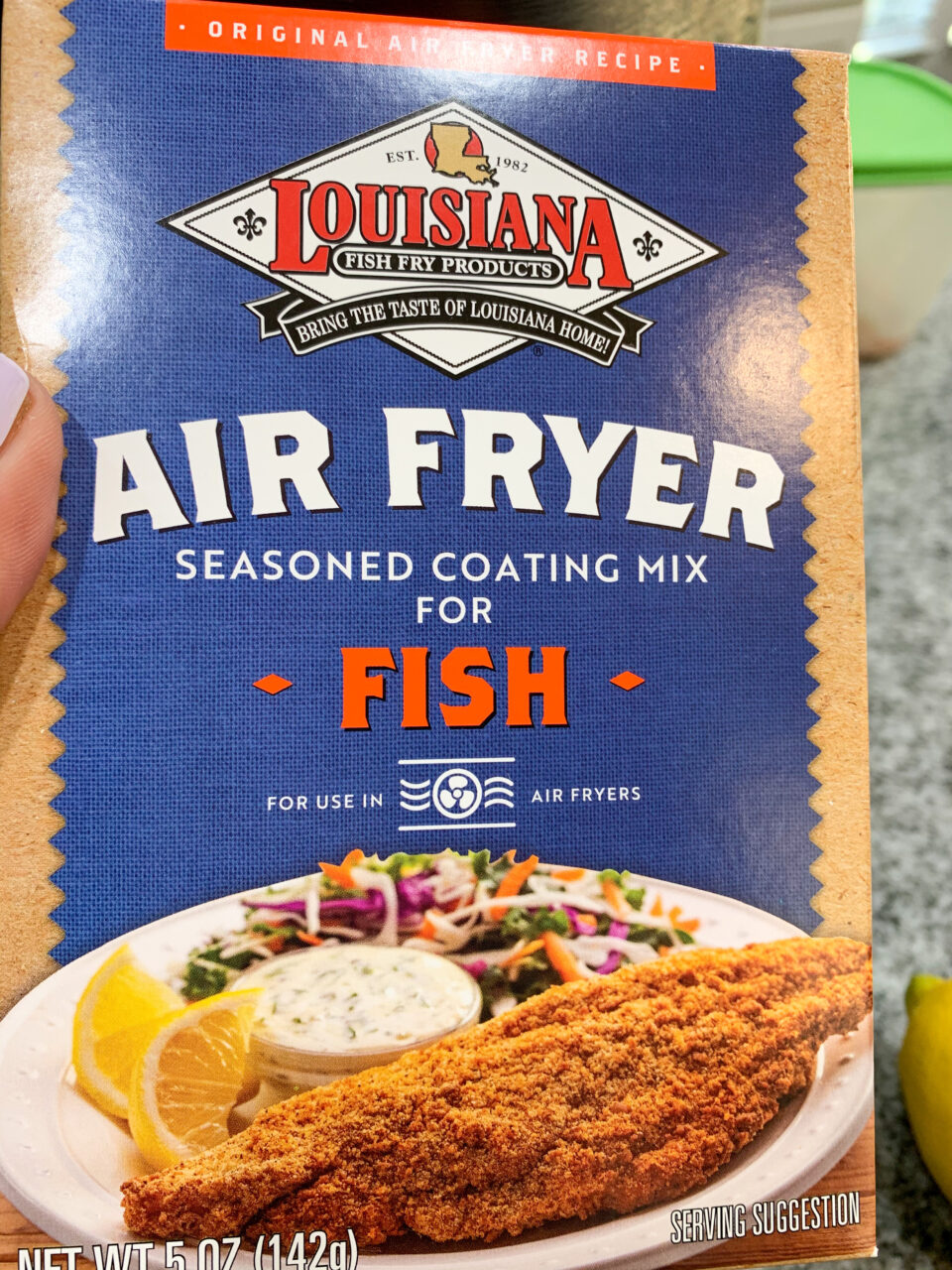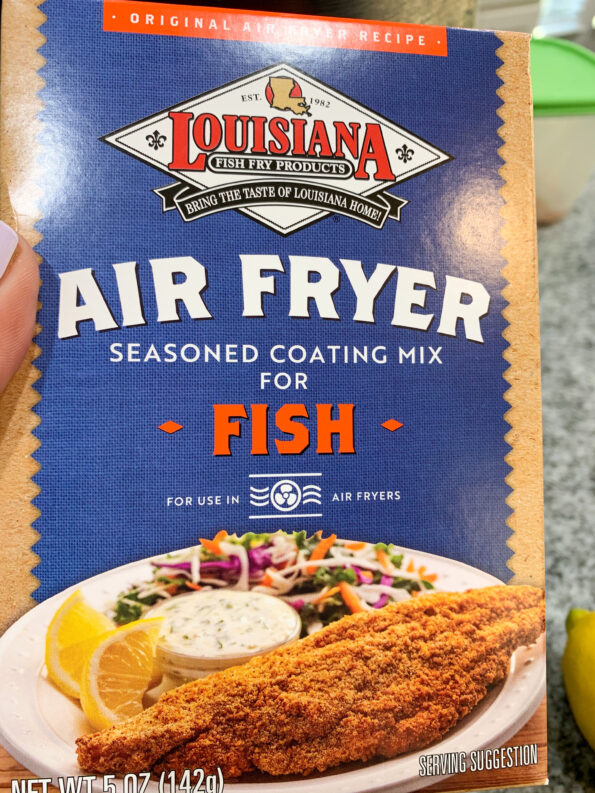 Louisiana Fish Fry is a popular Louisiana company that I have been using for a long time. Louisiana Fish Fry offers Cajun – Inspired Products that offer the true taste of Louisiana.
From fish fry mixes to bases mixes for your Seafood and sauces, gravy mixes and seafood boil items.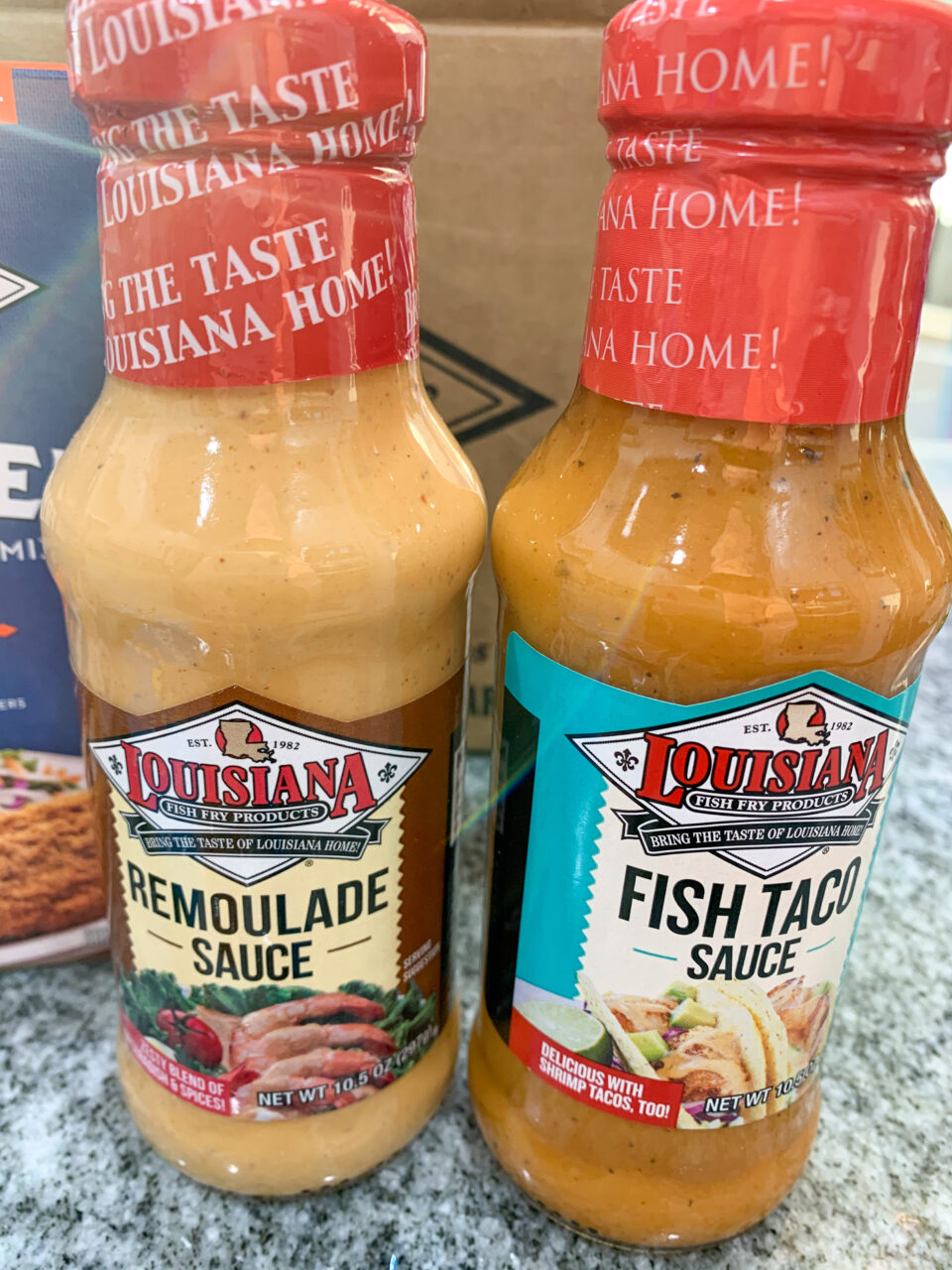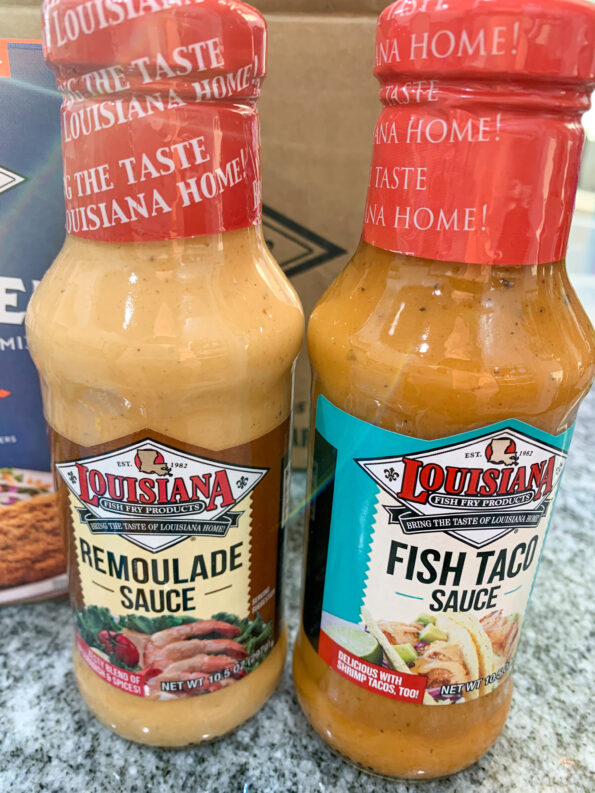 Over the next few weeks, I will be sharing more about some of the products that I use to create some of my favorite Seafood Dishes.
LA Fish Fry sent me a box of products.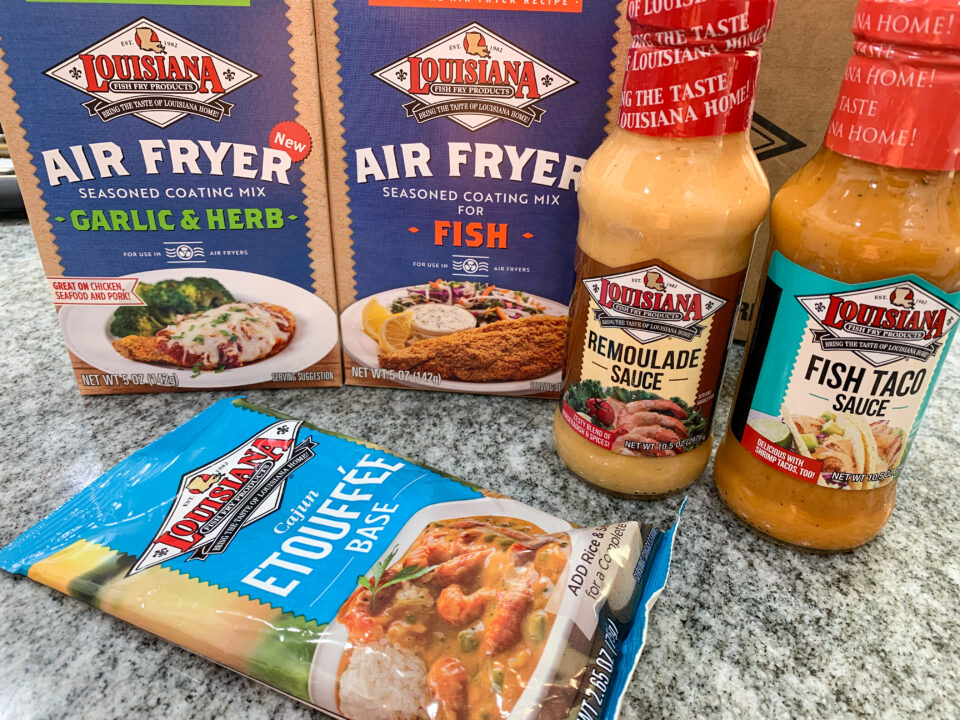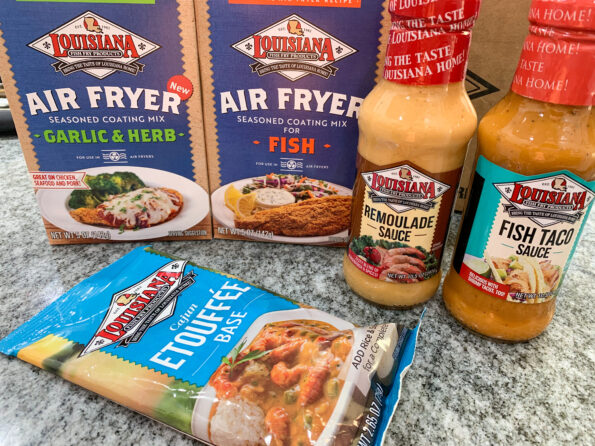 Here are some of the products:
Fish Taco Sauce
Remoulade sauce
Cajun Etouffee Base
Air Fryer Fish mix
Air Fryer Garlic and Herb mix
I can't wait to share more about these.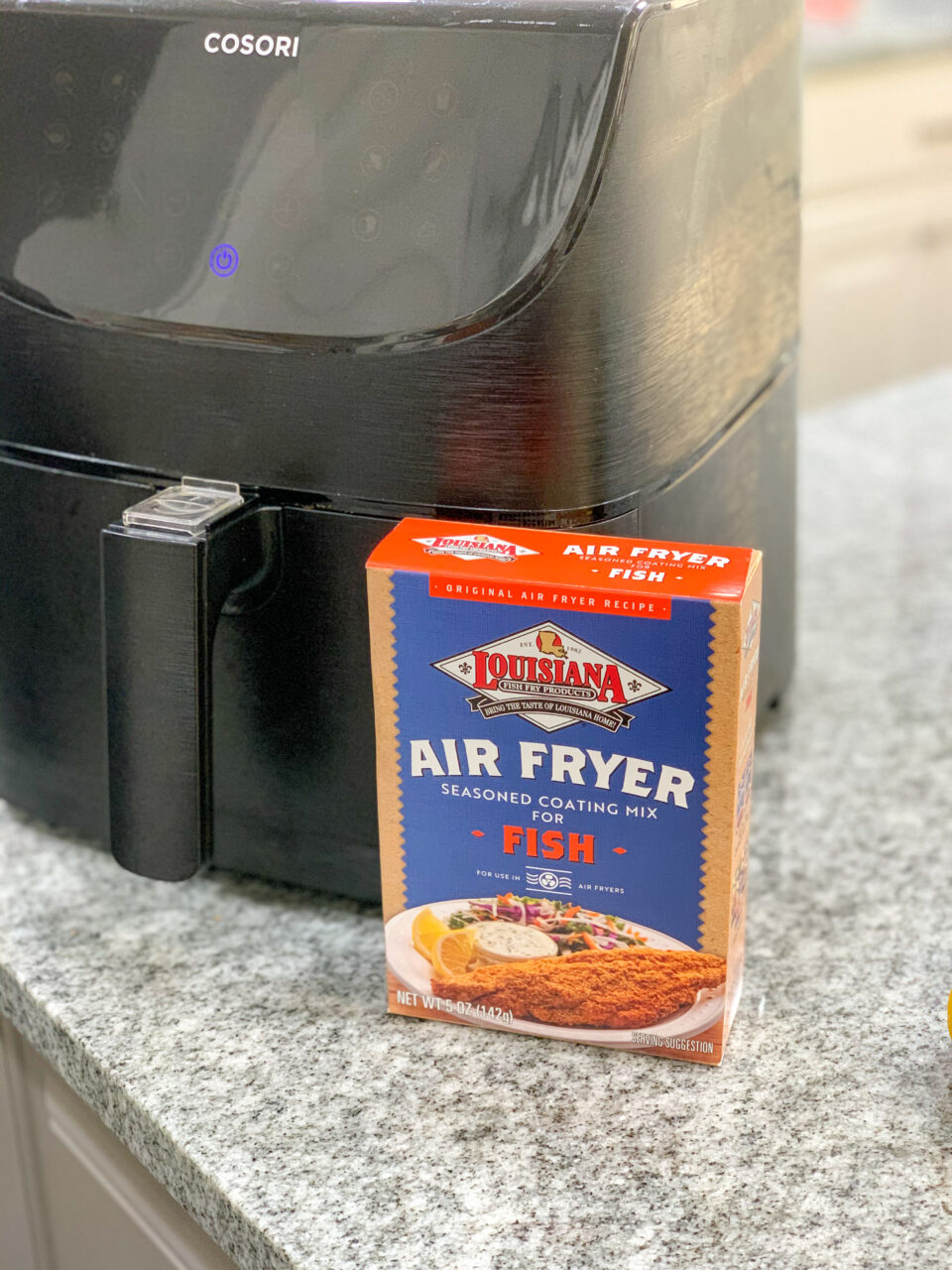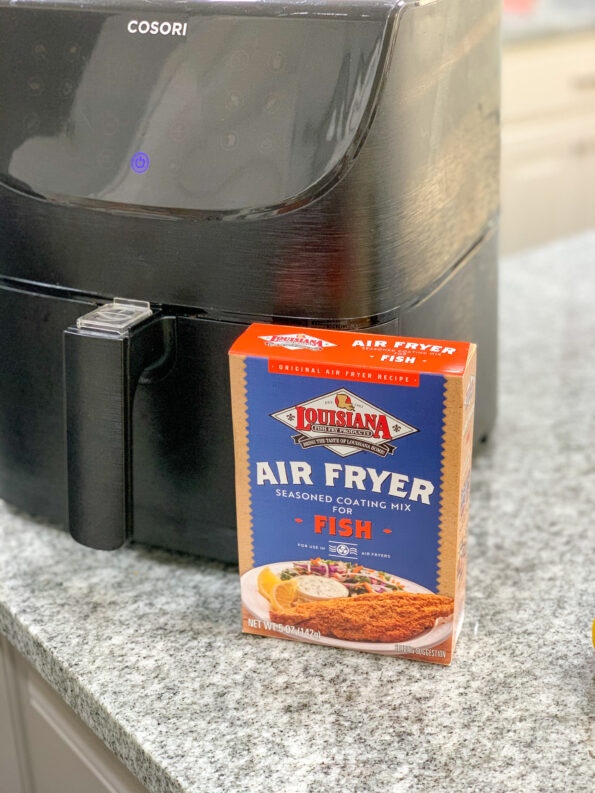 Today is Fish Fry Friday, so you know what that means, a Fish Fry dish.
LA Fish Fry has a brand new product, an Air Fryer Fish Fry mix. "Now enjoy even coating, maximum crunch and full flavor in no time! Our Air Fryer Seasoned Coating Mix is easy to use, specially pre-mixed and created for air fryers. So now you can enjoy delicious and perfectly crispy fish quickly, and with less oil than regular frying".
I love Fried Fish but I try not to eat it often, because too much deep fried food isn't good for you.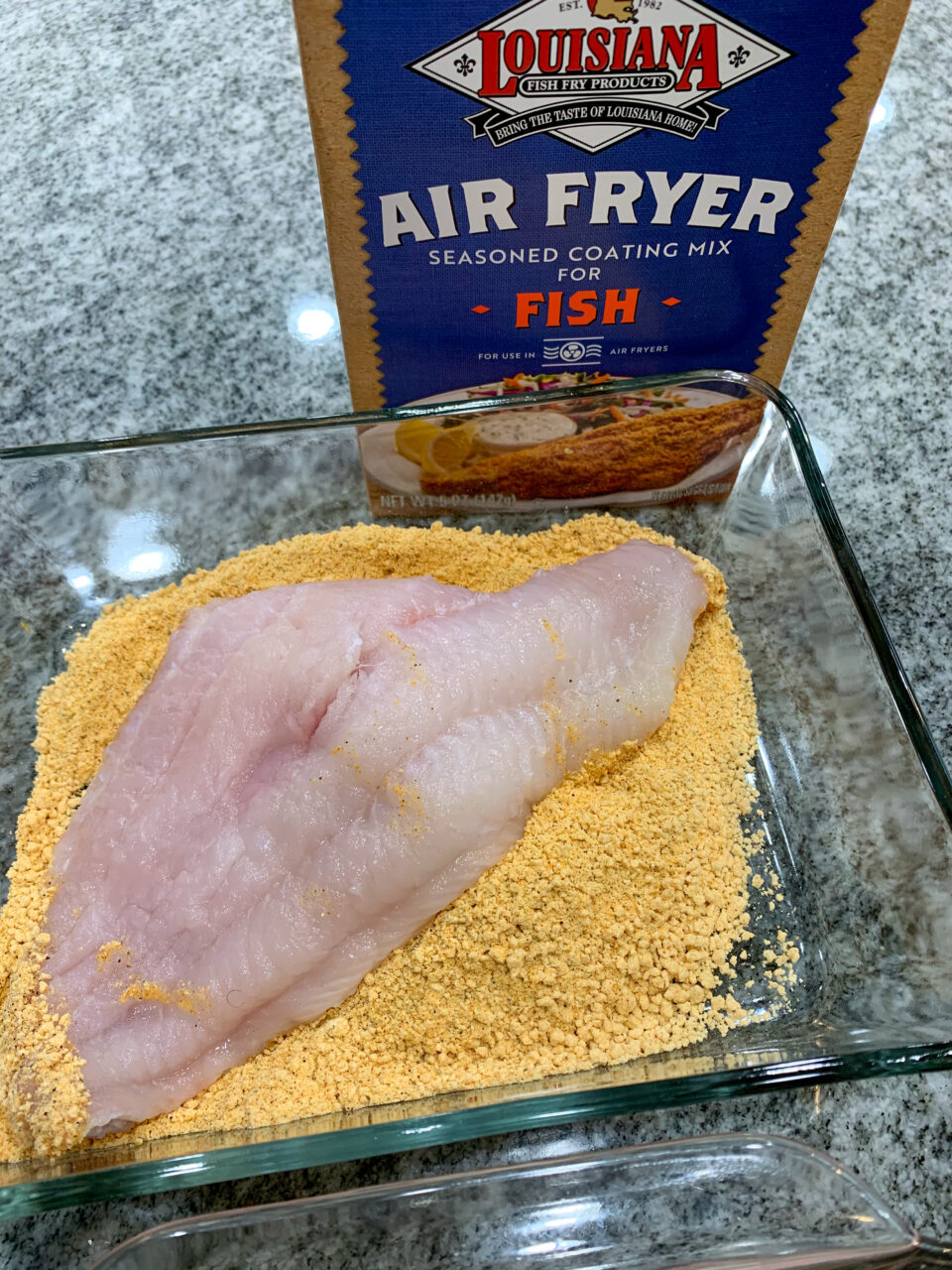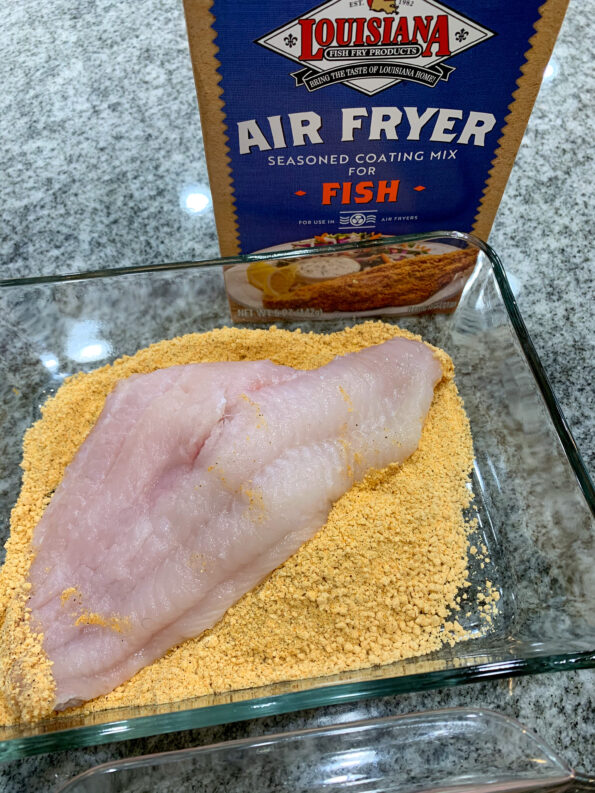 This Air Fryer Fish Fry mix allowed me to enjoy a healthier version. The process was simple and easy. Plus, quick to prepare.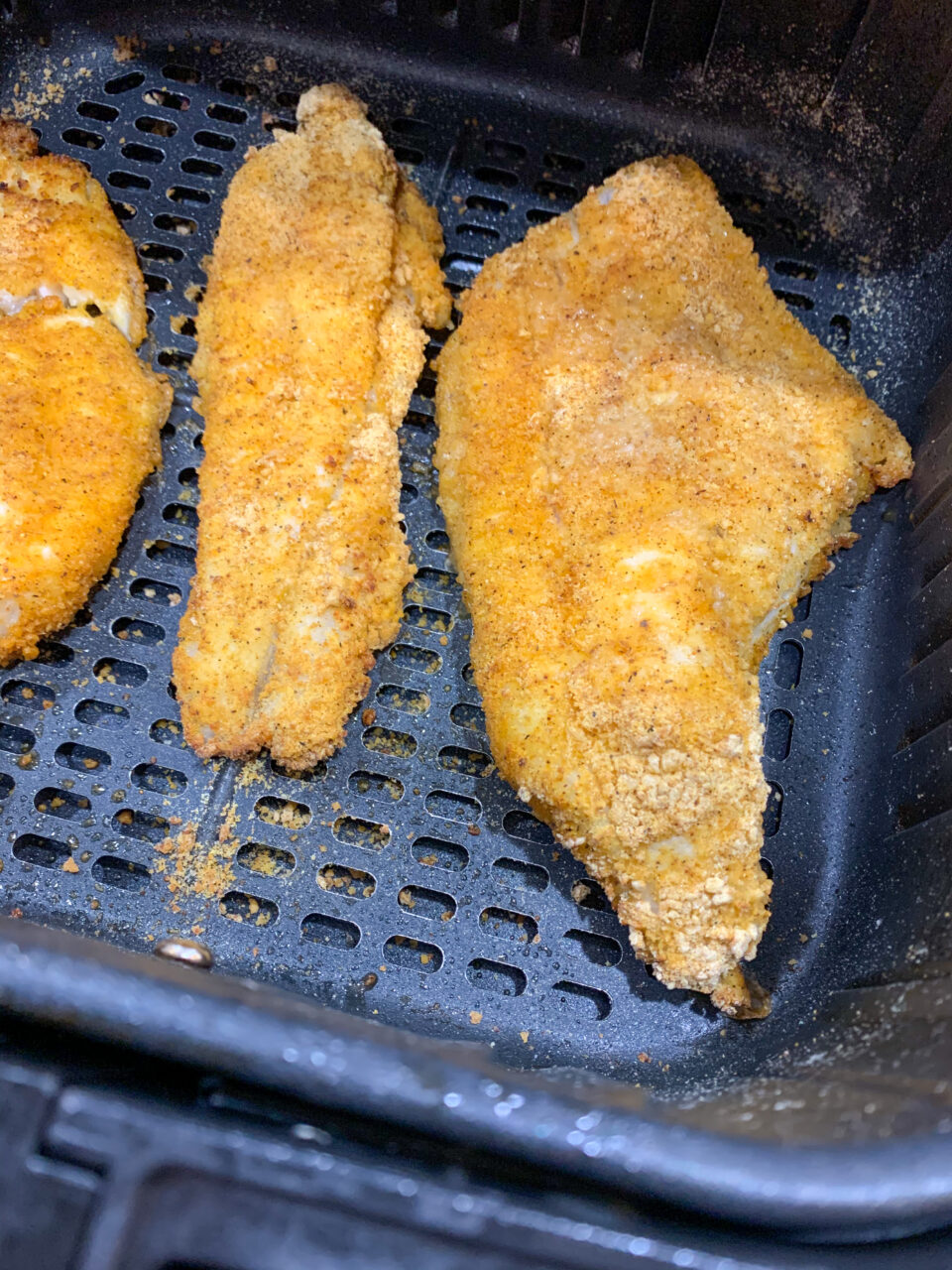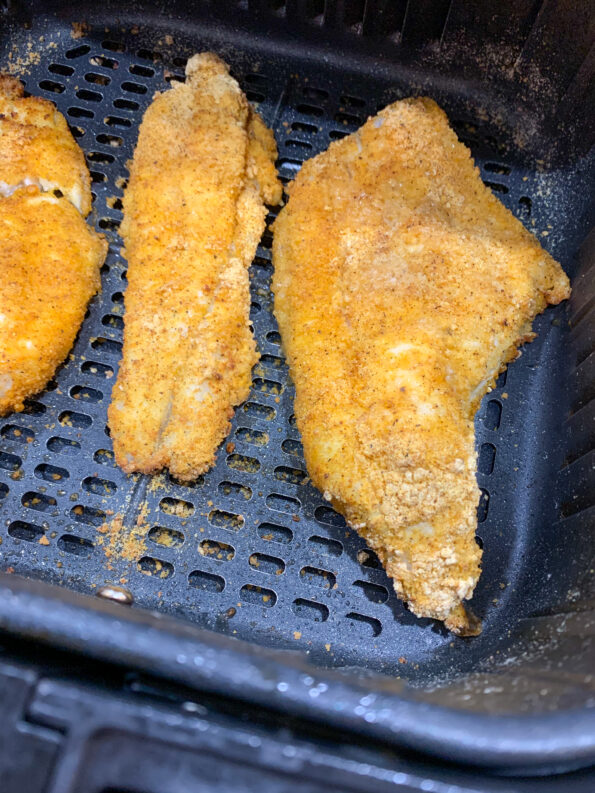 I didn't have to season the fish before hand, because the mix had seasoning already. I added a little salt at the end. But it was really good just as is.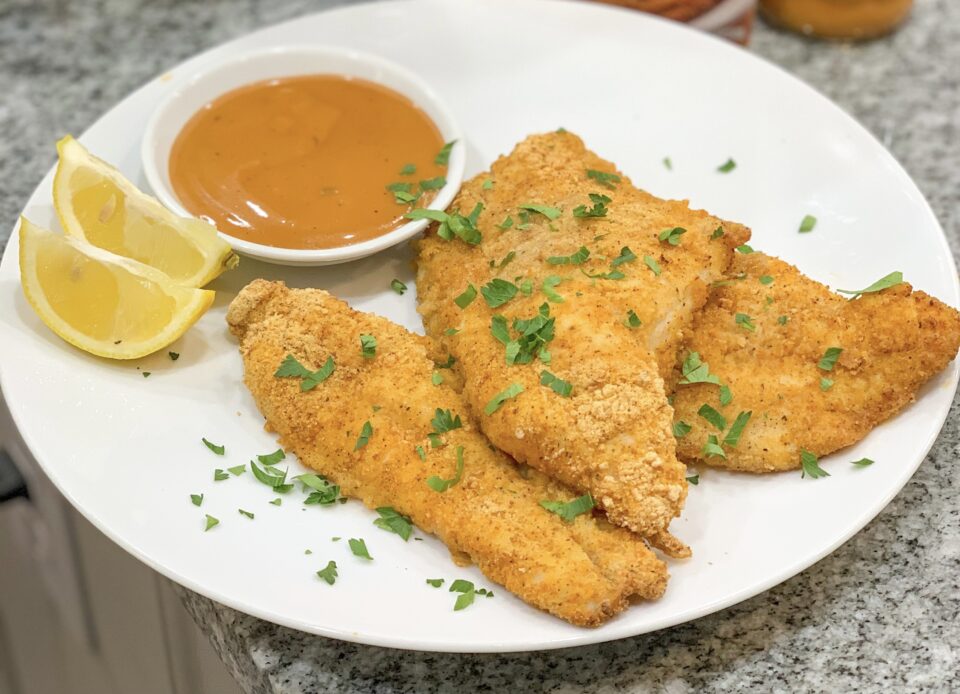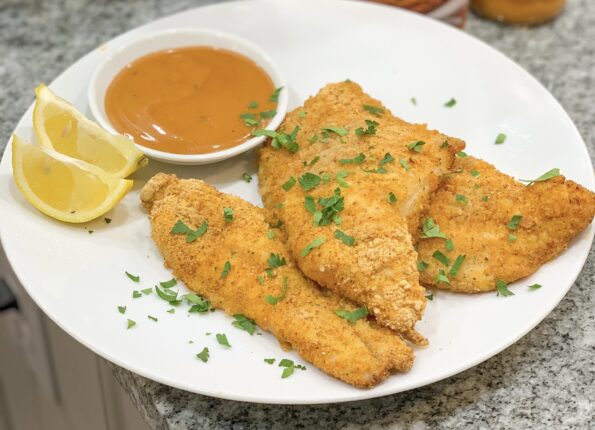 I served the fish with the Fish taco sauce. The LA Fish Taco sauce is another new product. "This sauce is the finishing touch you didn't know you needed for your favorite fish (or shrimp) tacos".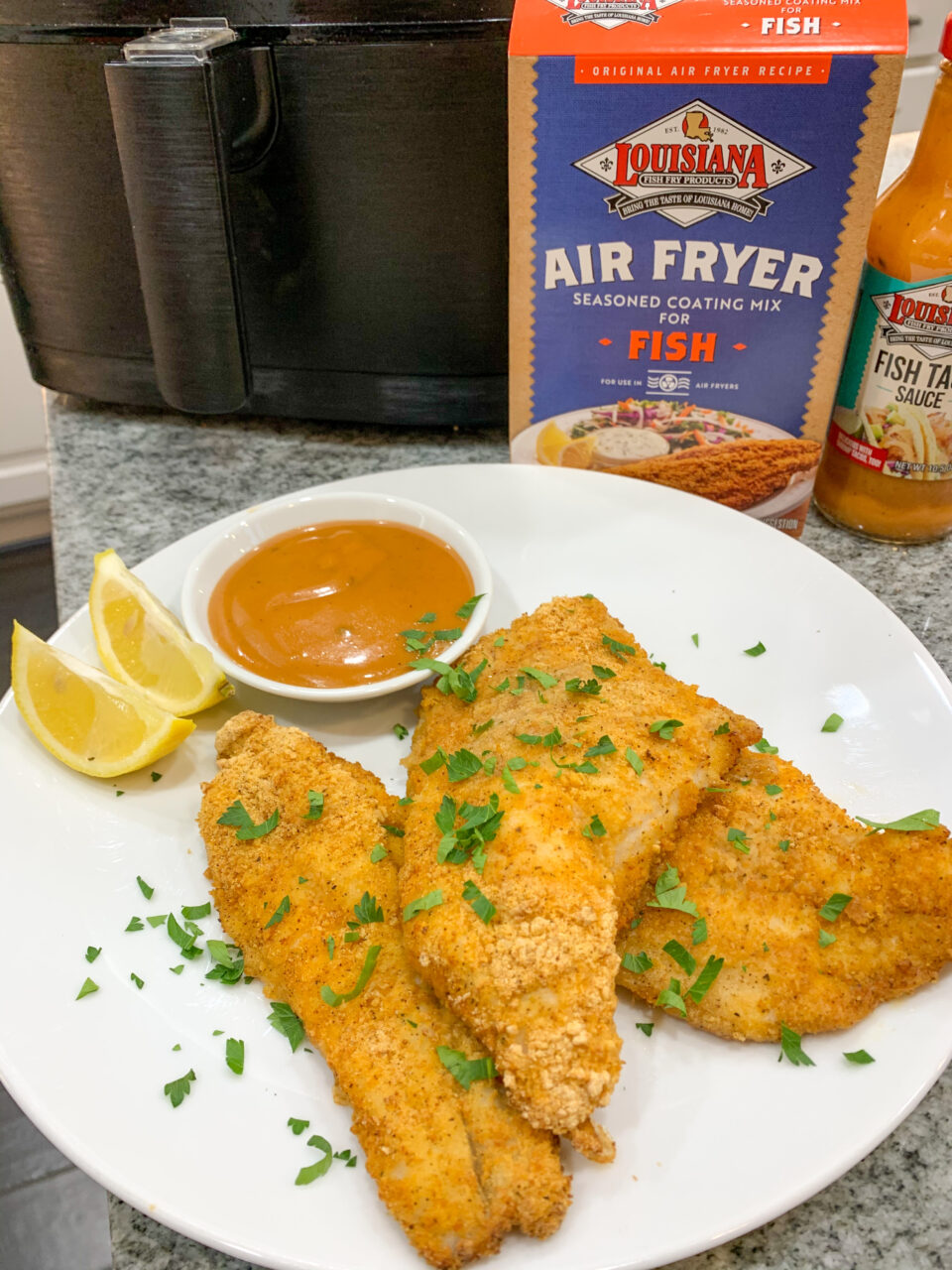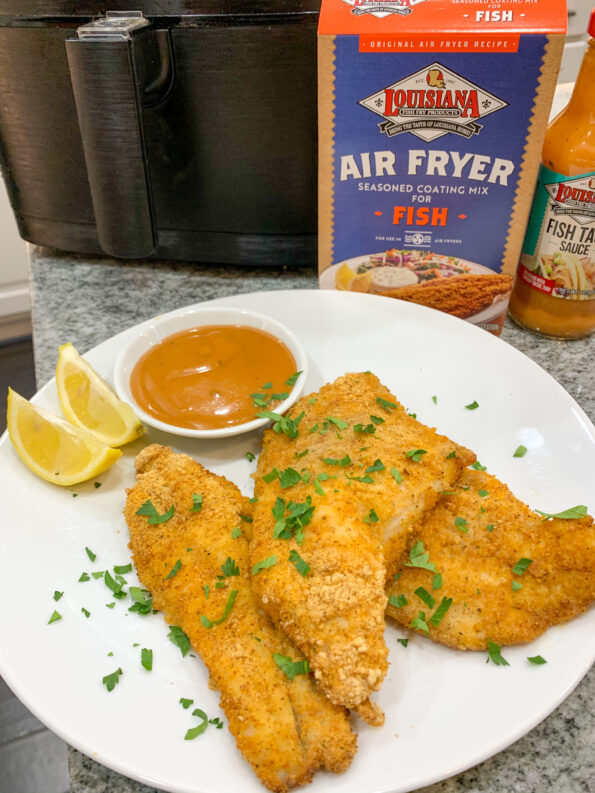 My family had tacos but I decided to just have the fish with lemon and the dipping sauce. This dipping sauce didn't disappoint! It was so good. Paired nicely with the fish. My family loved it on the tacos.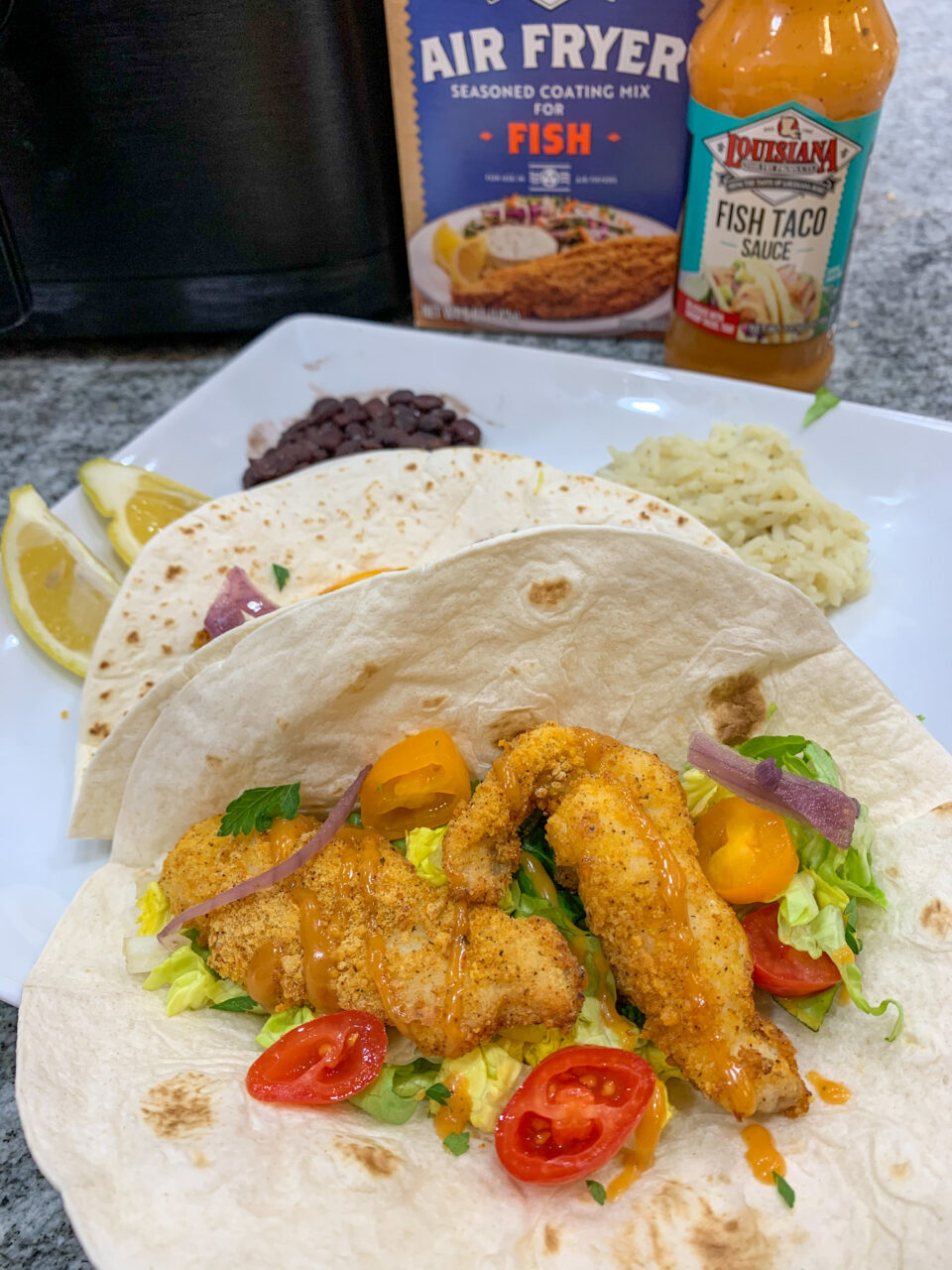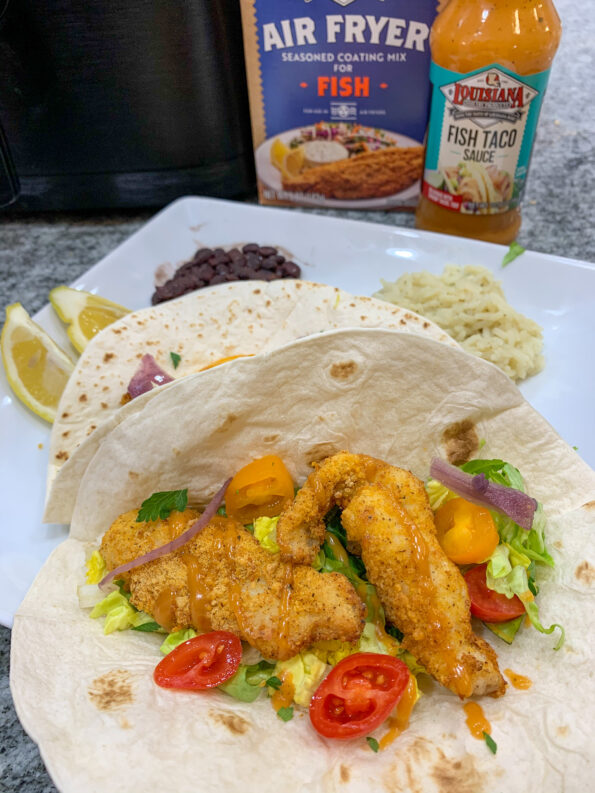 The Fish Taco Sauce is another of the newest products from LA Fish Fry. The Fish Taco Sauce is the perfect addition to Taco Tuesday. Paired nicely with the Fish tacos.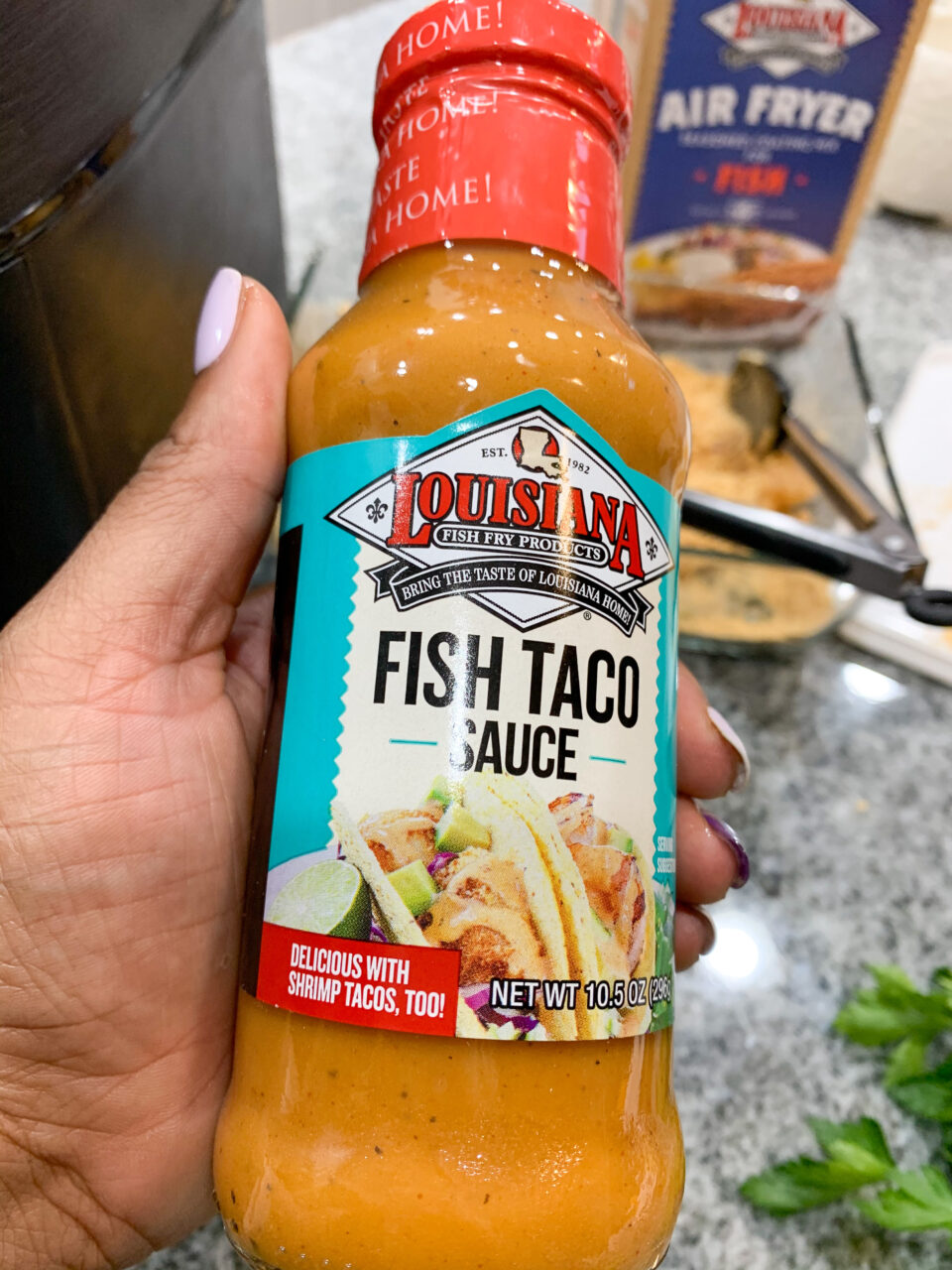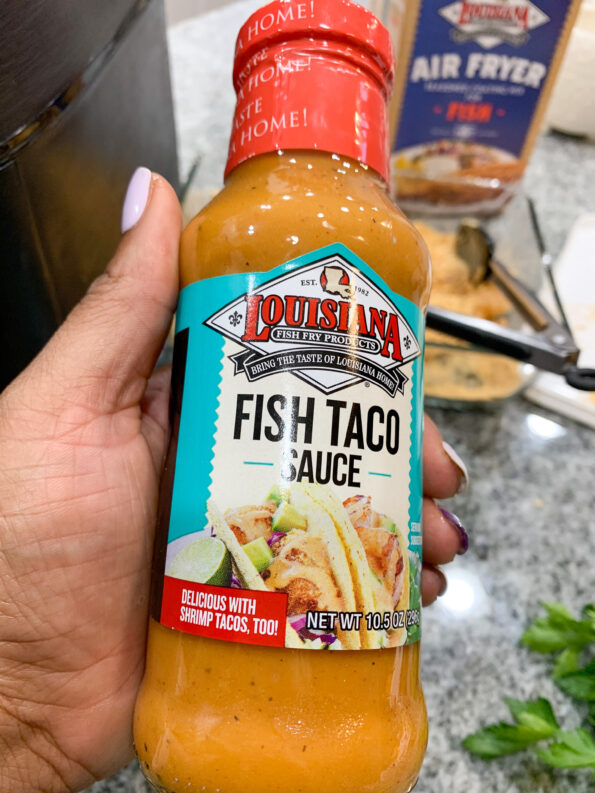 LA Fish Fry has these products and much more.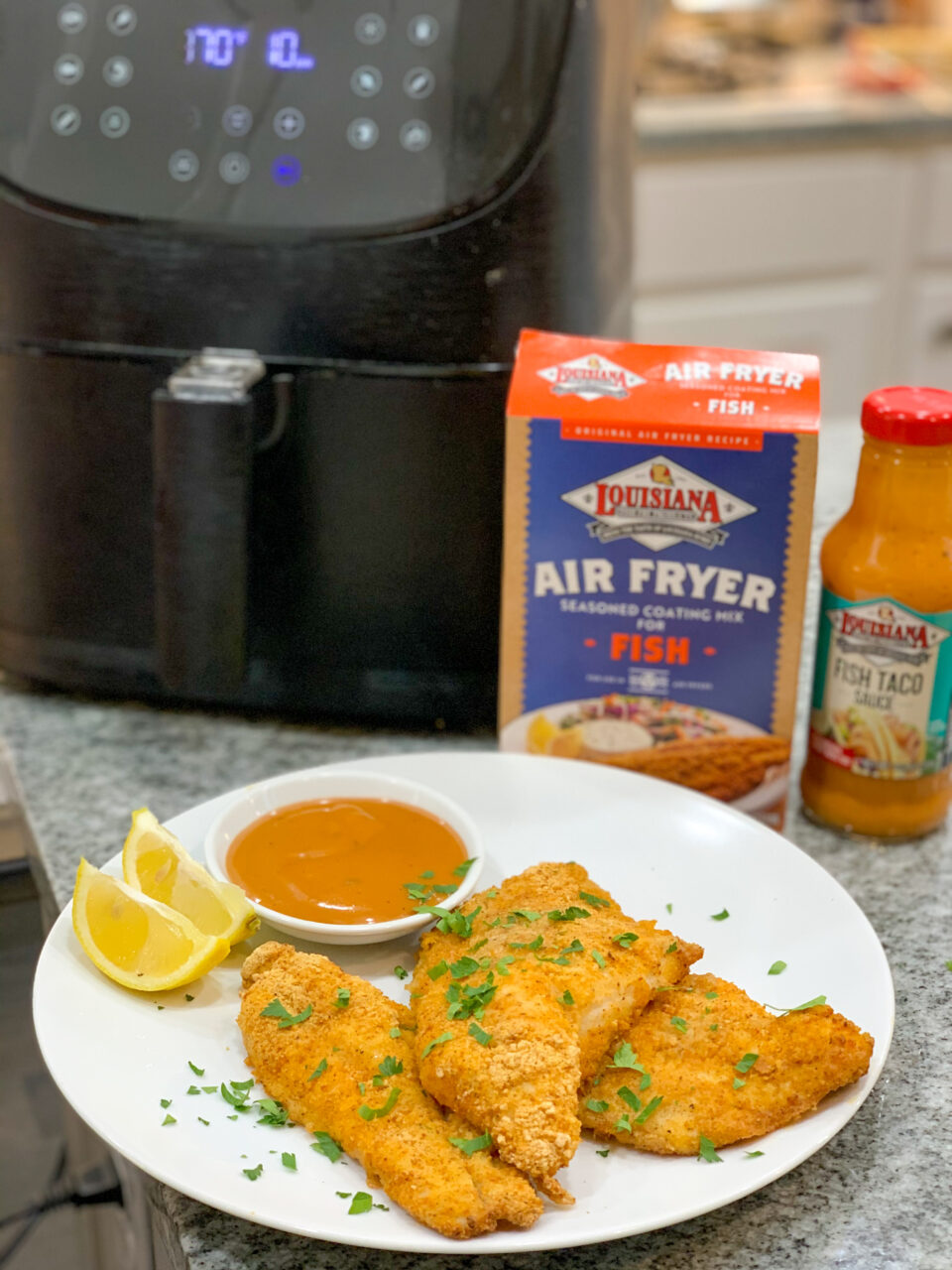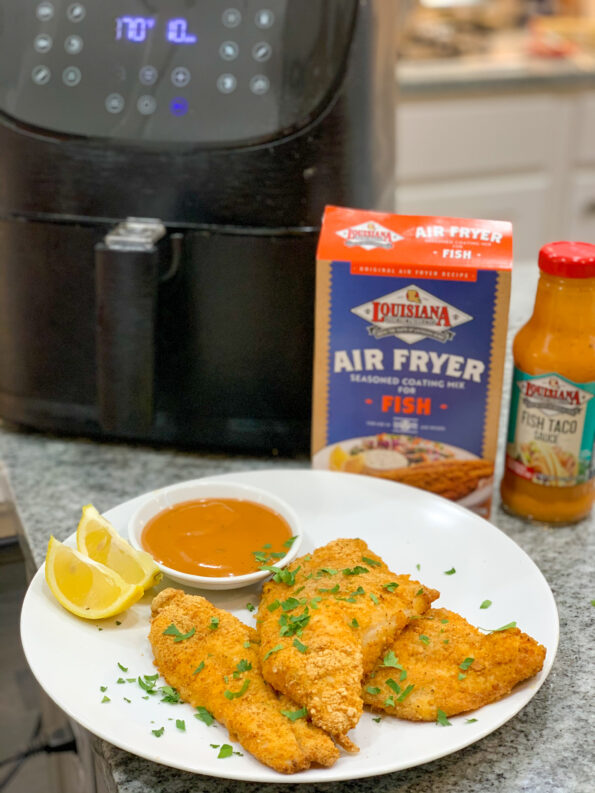 To shop my Air Fryer and the products above visit this link http://liketk.it/38d5q
Happy Fish Fry Friday!!