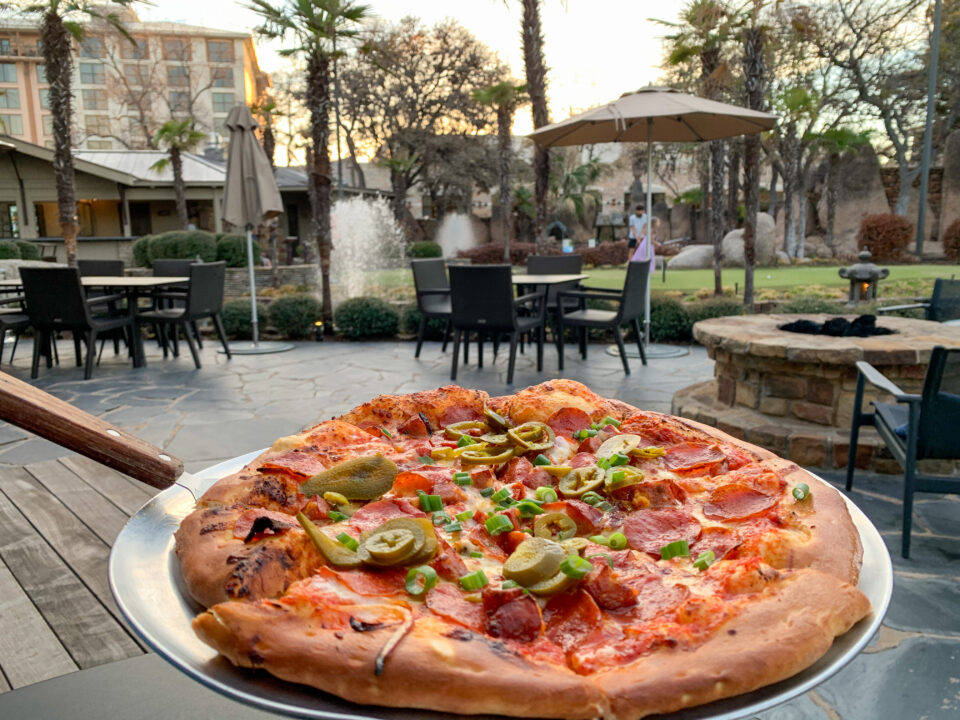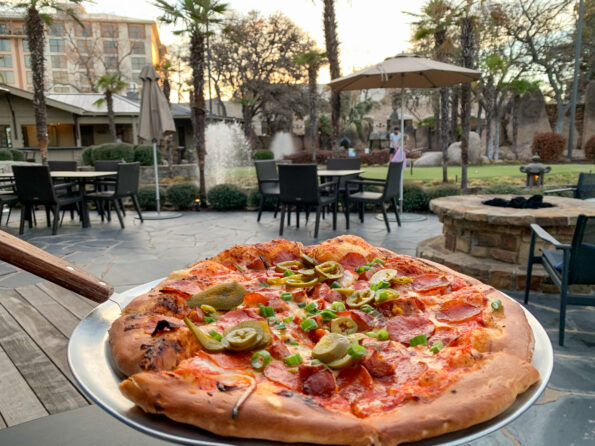 We are fresh off our trip to Horseshoe Bay Resort. I will be sharing more about the resort in a future blog post.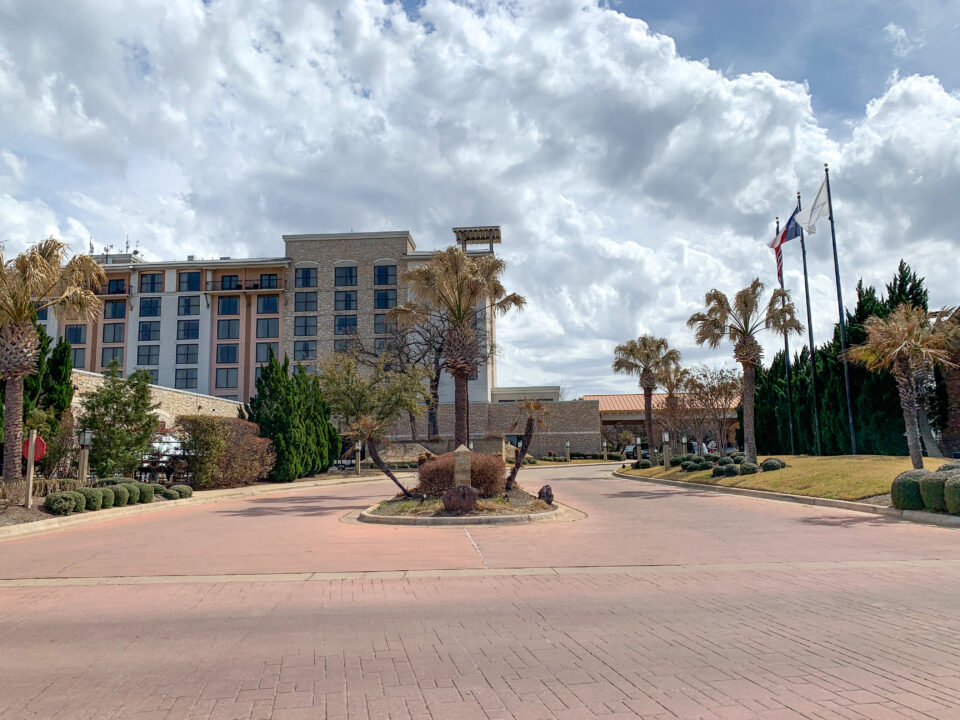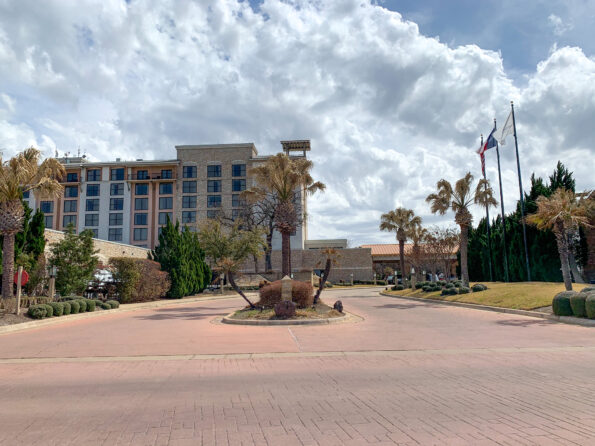 Today's blog is about one of the restaurants within the Horseshoe Bay Resort, Whitewater 360 restaurant.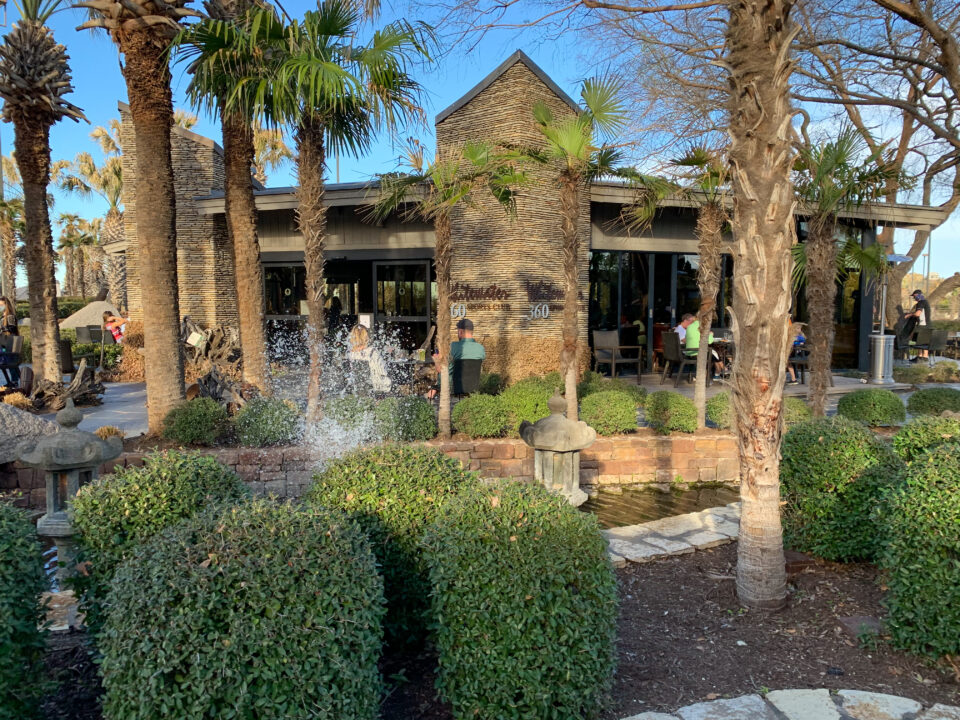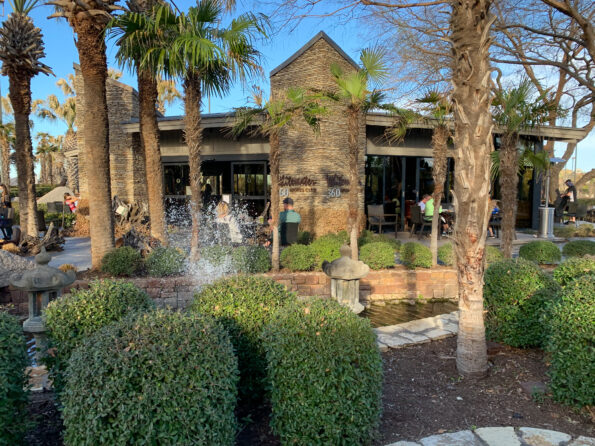 Whitewater 360 Sports Club is located at the Tower next to Whitewater Bermuda grass putting course.
This area is one of my favorite locations in the resort.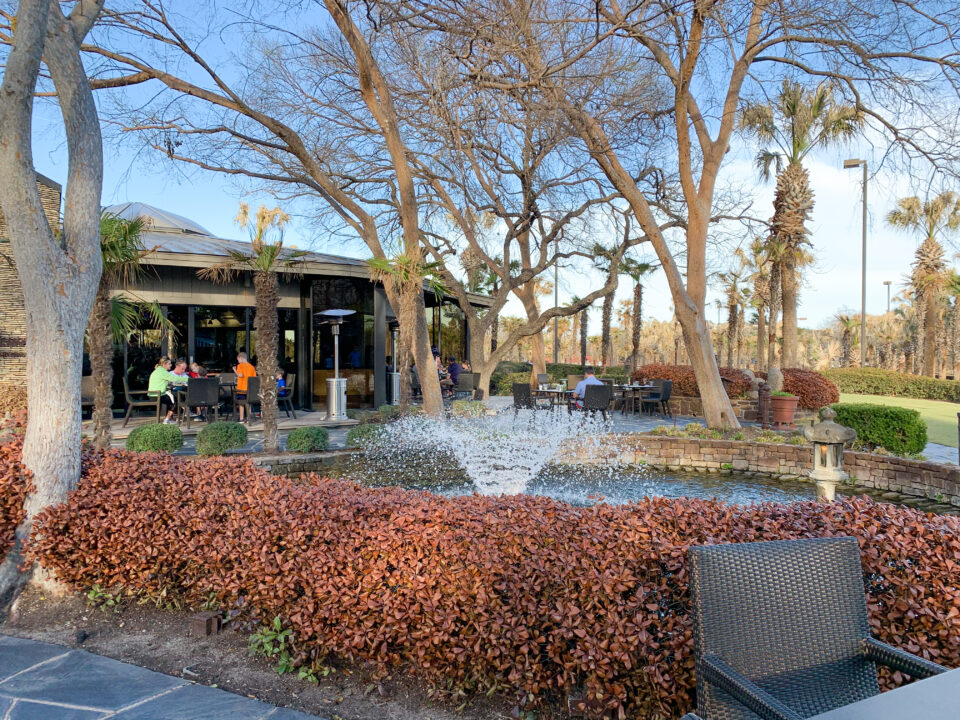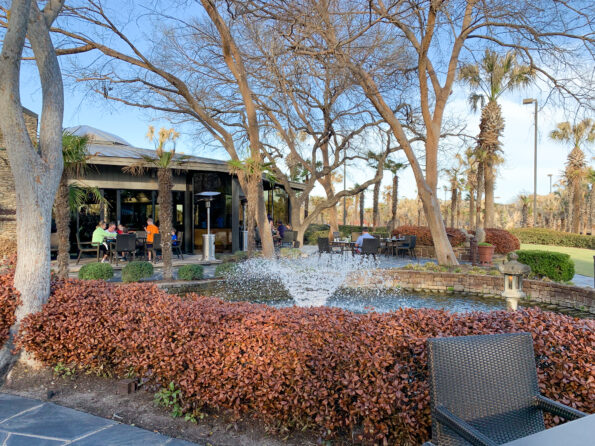 Whitewater serves a variety of cocktails, pizza, bar bites, beer and wine.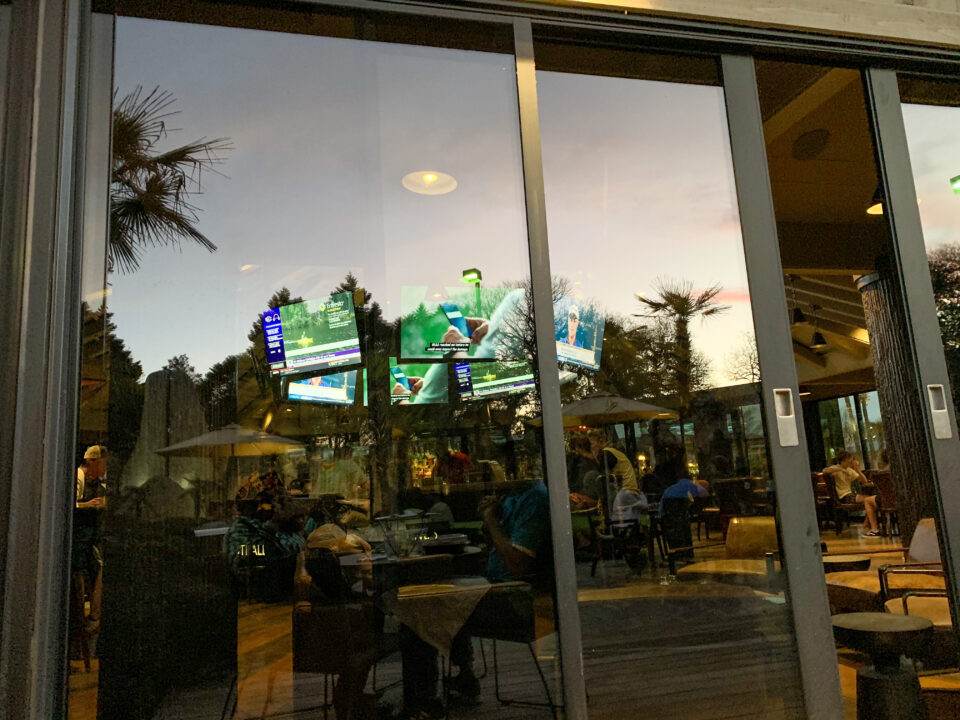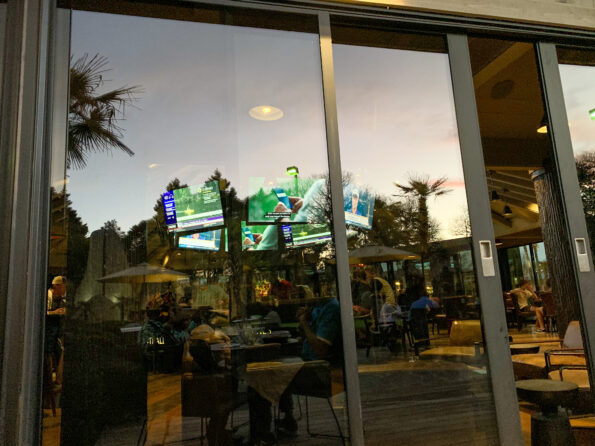 One of the cool things about the Whitewater 360 Sports club is There are 16 large     flat-screen TVs circling the bar. Giving you 360-degree views of any sporting event.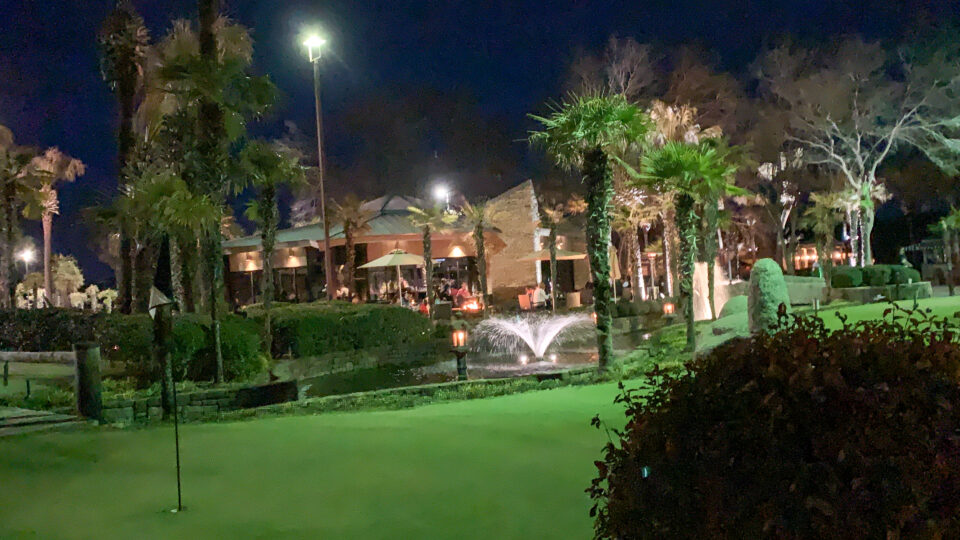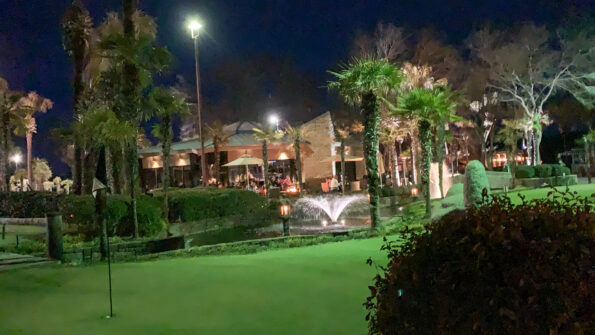 We grabbed dinner one night at Whitewater 360. When we arrived there was quite a crowd already there for dinner. We spoke with the hostess and there was a short wait.
Which was no problem, hubby and I found a spot to chill and relax until our table was ready.
The vibe of this area is relaxing and welcoming. A place to come and listen to the water and enjoy the sounds.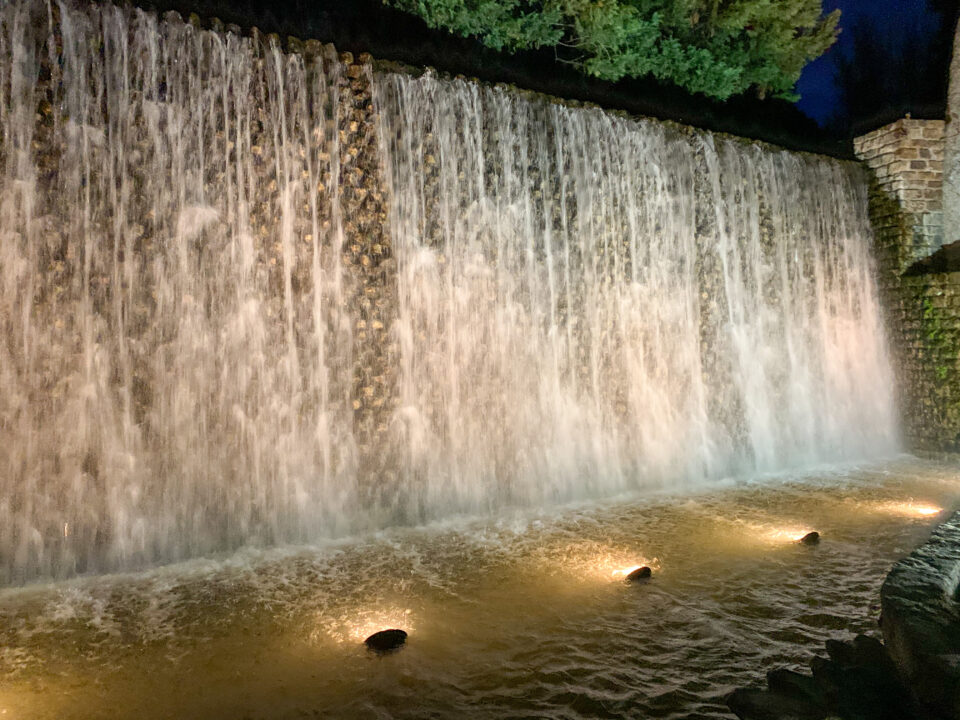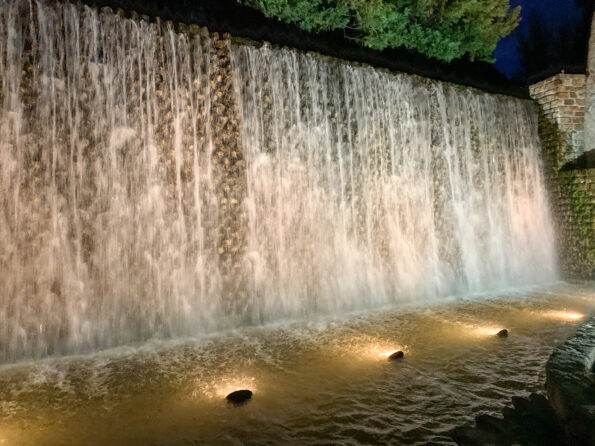 We were seated and we began to peruse the menu while our waitress took our drink order.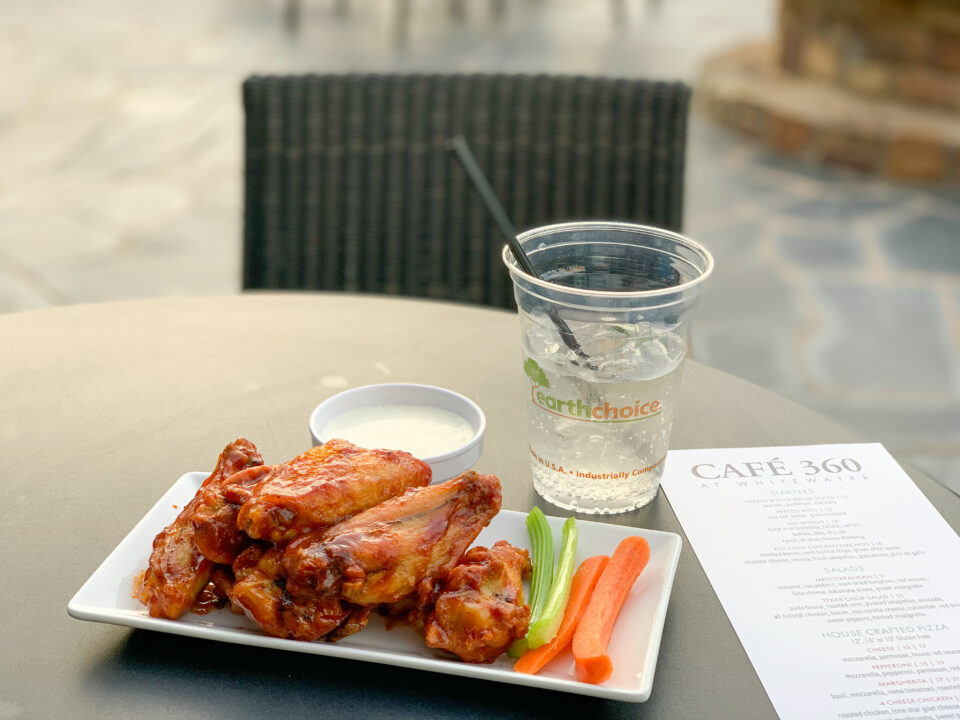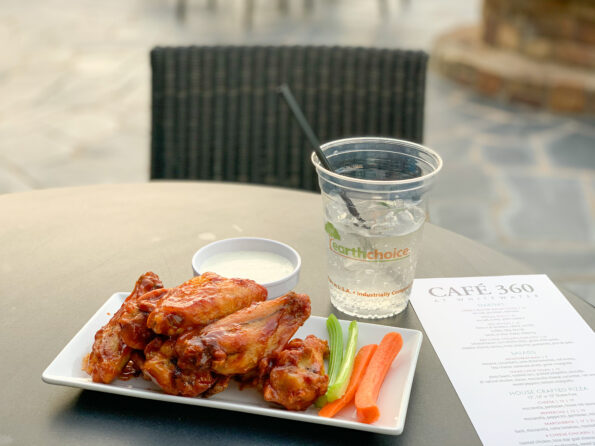 First up we decided to try the Bone-in BBQ wings with carrots, celery and ranch.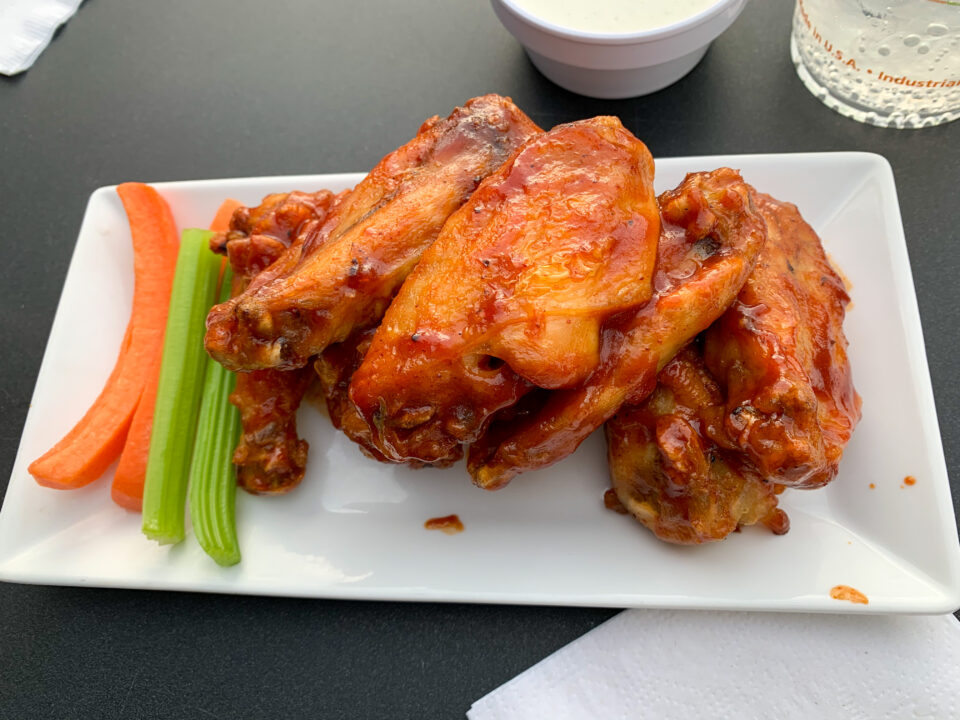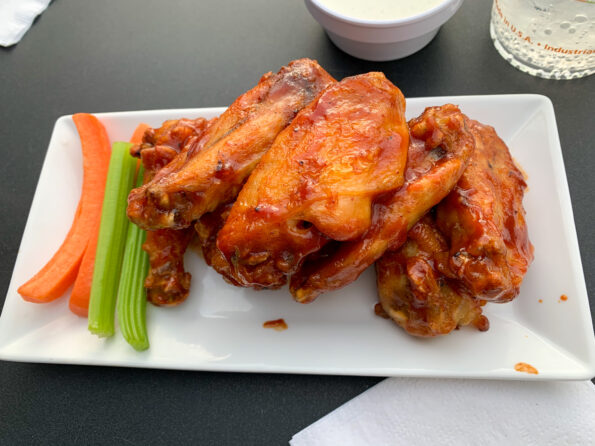 The wings were saucy and delicious.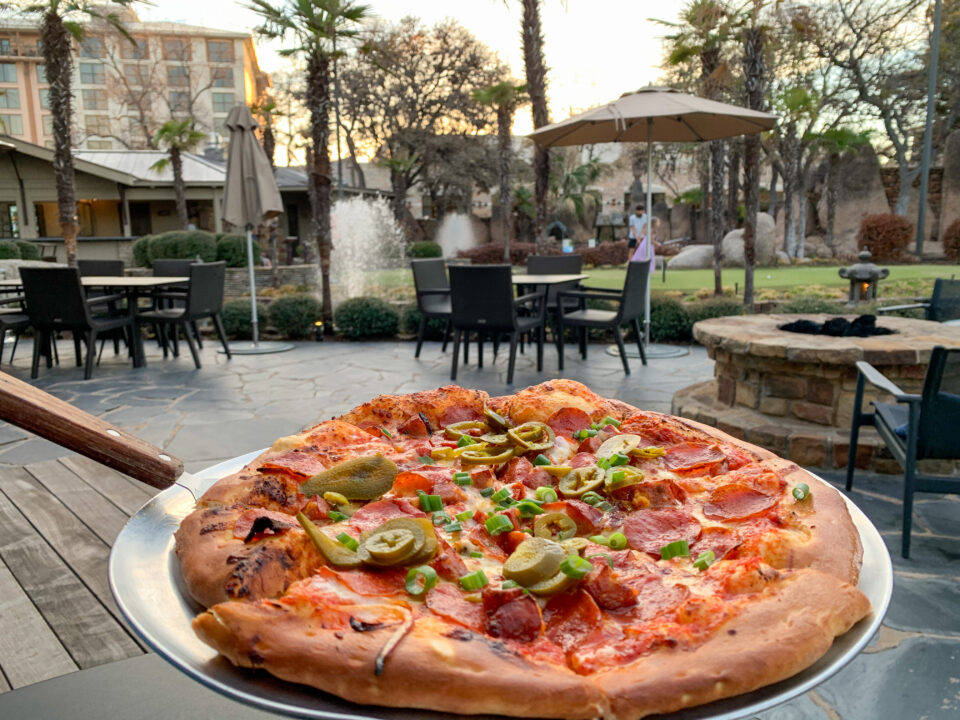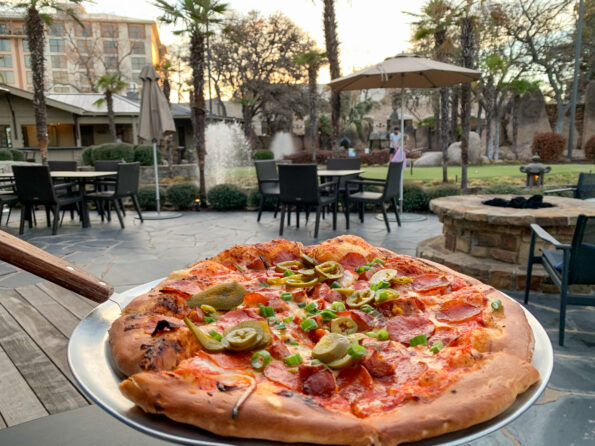 We had to try the pizza. Whitewater 360 is known for their Pizza.
The menu had quite a few pizza options to choose from, we tried the 3 Meat Texas Heat. The 3 Meat Texas Heat is made with Pepperoni, bacon, sausage onions, jalapeños, scallions and sriracha.
The pizza was perfectly prepared. I loved the topping choices. Spicy goodness. The Flavors married well together.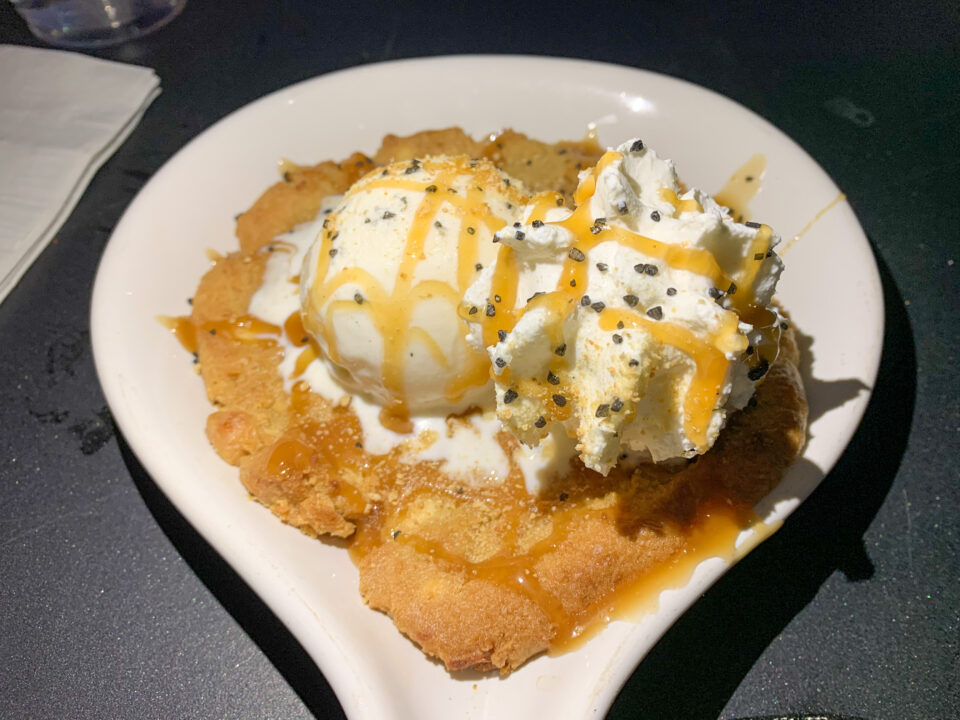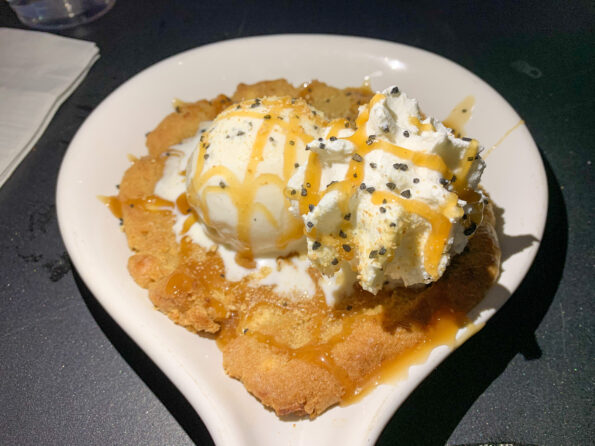 We saved room for dessert specifically for their Salted Caramel macadamia Nut Pizzokie. PERFECTION! This dessert was delicious. Oh the salty and sweet dessert was so good!
My favorite dessert at Horseshoe Bay Resort by far!! A sweet finish to a lovely dinner.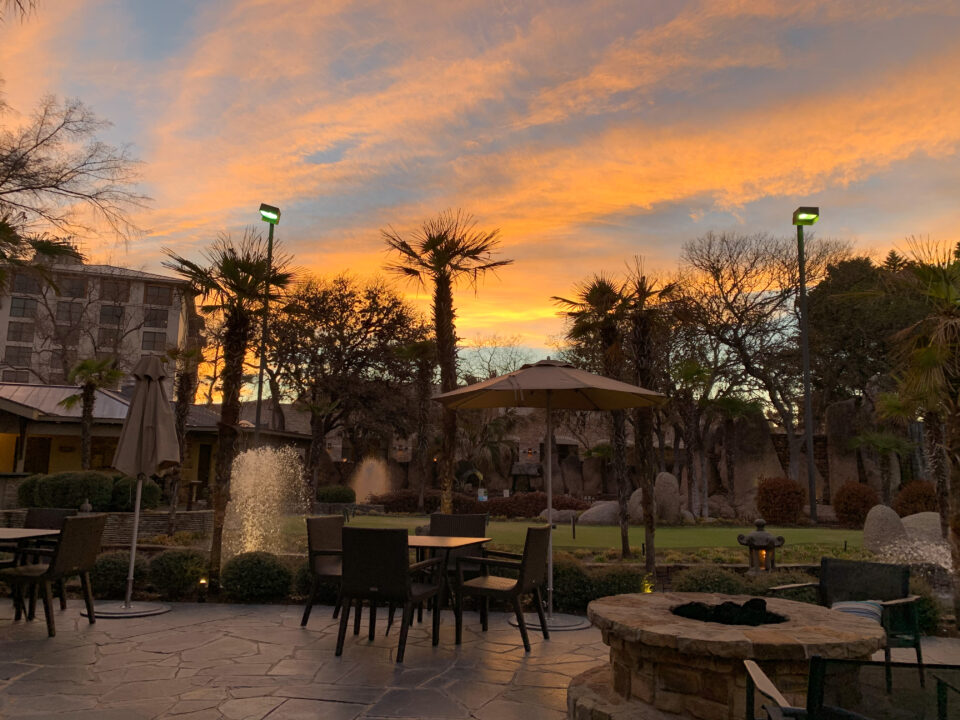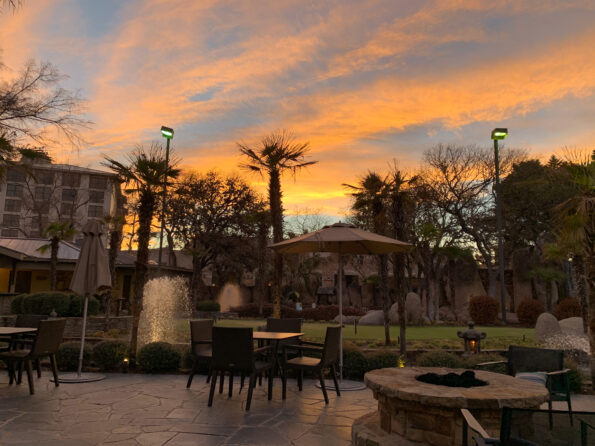 We watched the sunset and enjoyed the fire pit and the sounds of the water.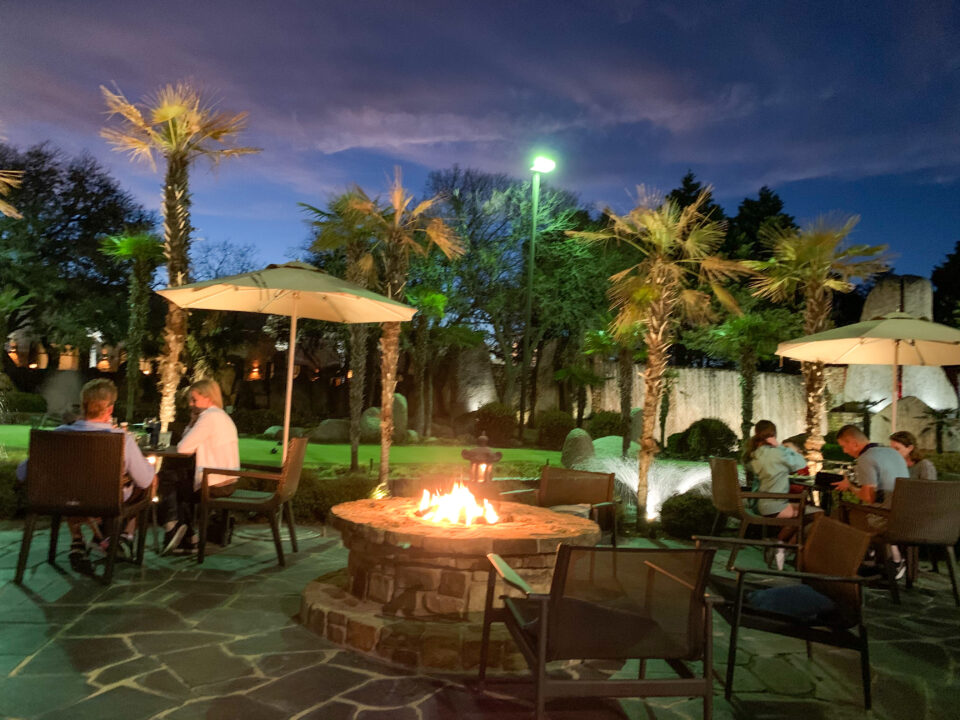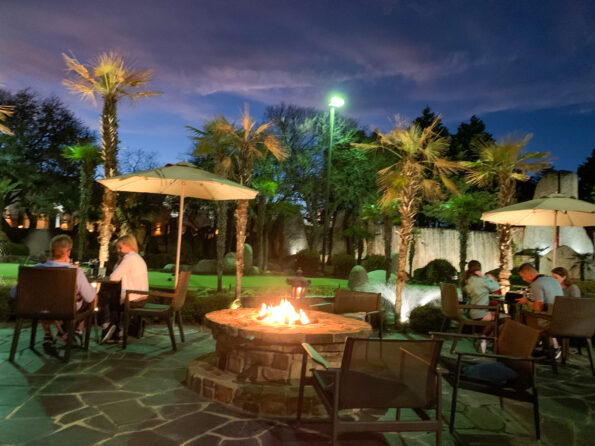 Lovely spot to grab dinner with your family or significant other. Really nice.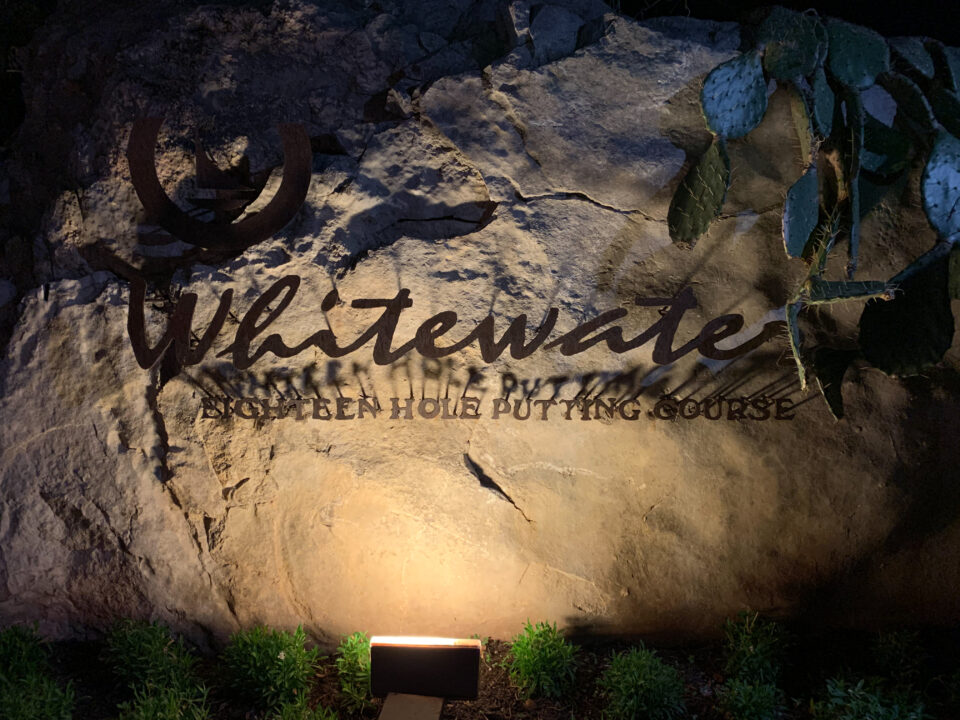 The putting course area is really nice.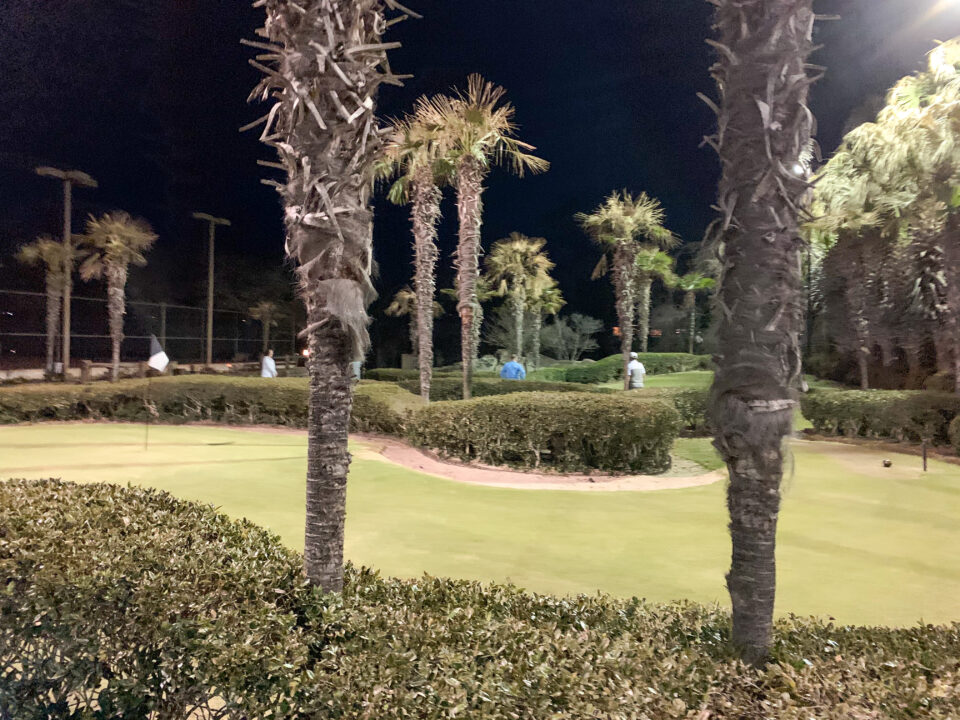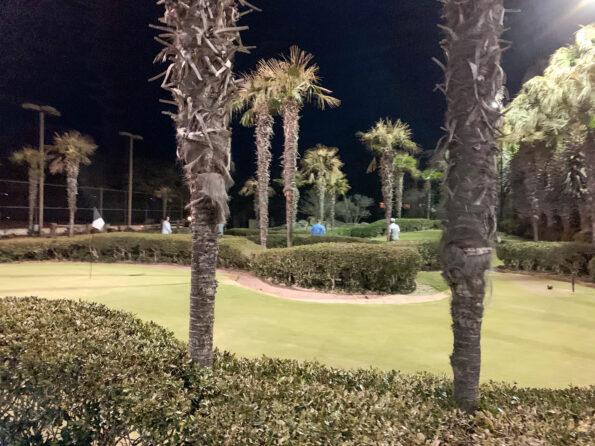 Whitewater 360 Sports Club was awesome.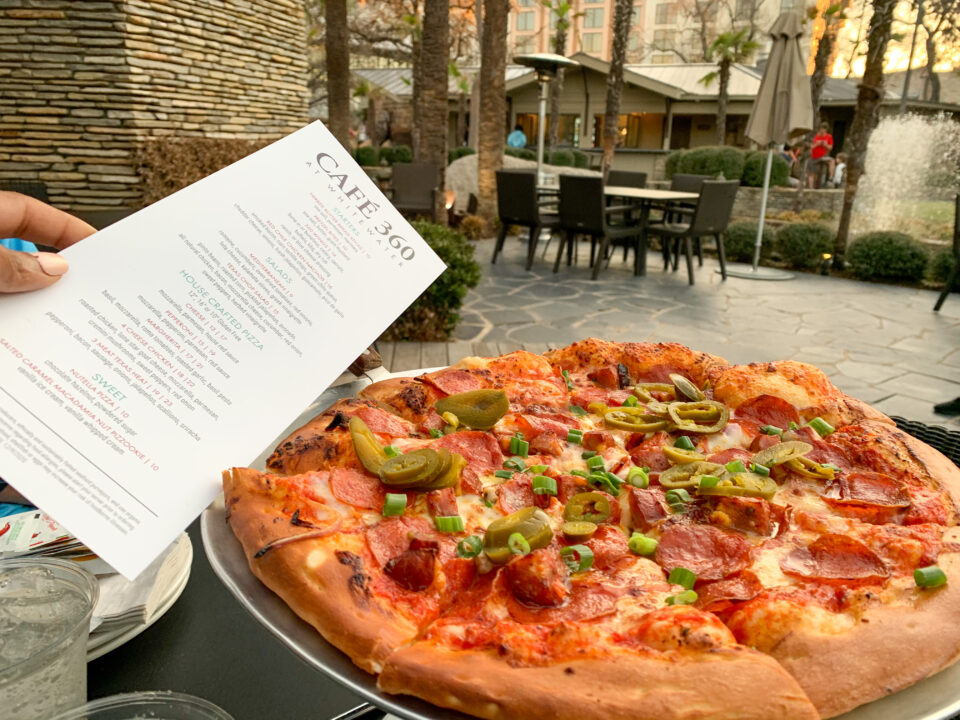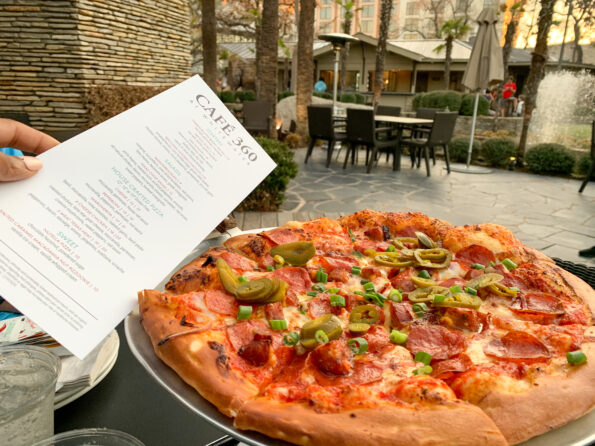 We took a nice stroll after dinner around the course area. The vibe, the food, service and atmosphere was perfect.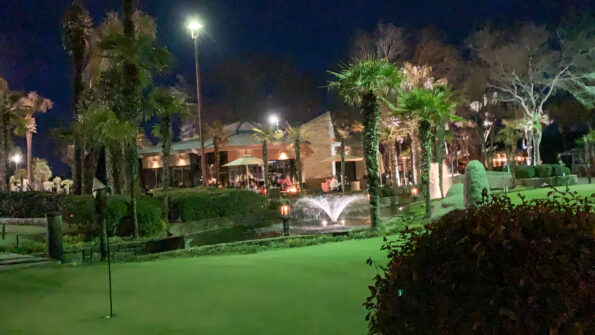 Be sure to continue to follow my blog for more on Horseshoe Bay Resort.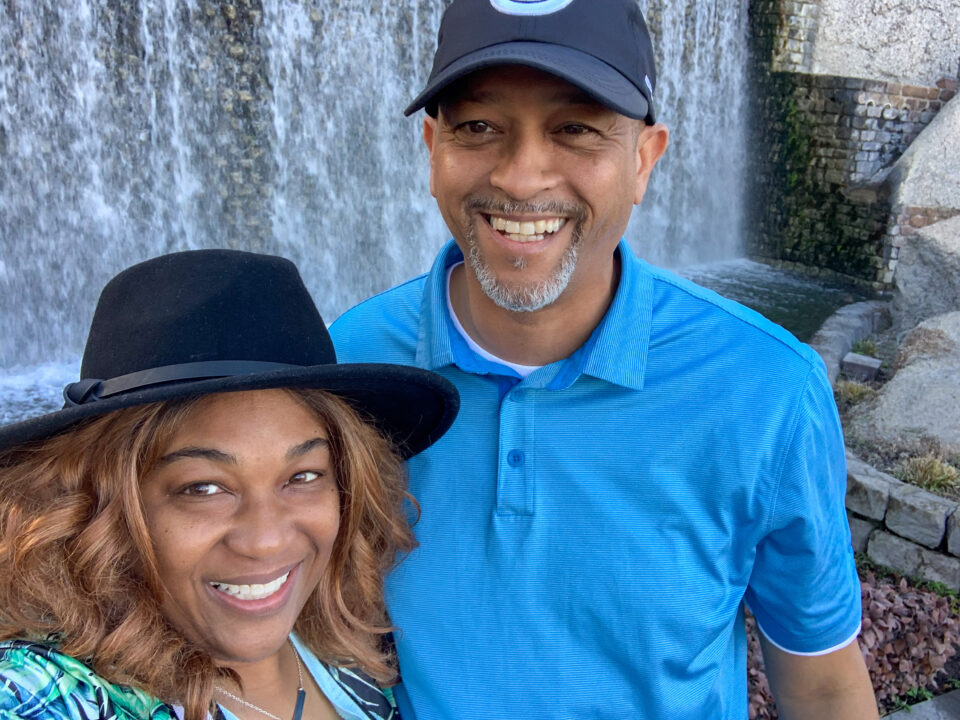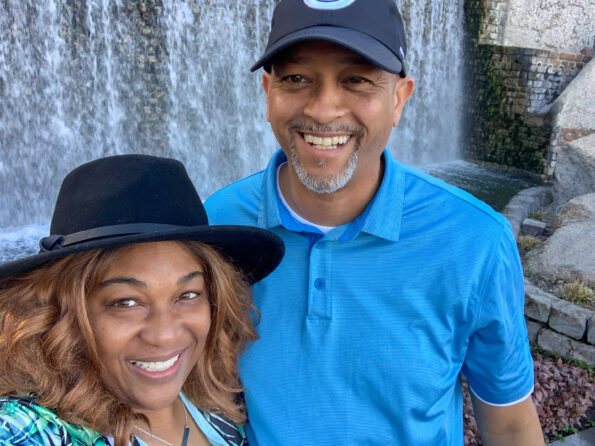 Horseshoe Bay Resort is located at 200 Hi Circle North, Horseshoe Bay, TX 78657.