A few weeks ago my friends and I celebrated our friend Caroline. I had a prior engagement that night and could not attend her birthday Dinner. But I did meet up with my friends for Dessert.
Prior to this night, I had not dined at Mazen Grill. I have always wanted to go. So I was definitely looking forward to trying the Dessert.
The restaurant has an older decor. The chairs are high backed and pretty comfortable which I like. The table is decorated with clean, crisp, white table cloths.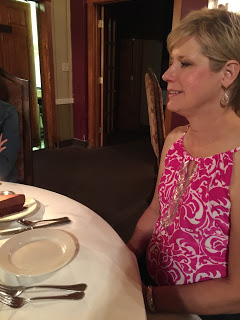 We spent a lot of time chatting before ordering. Our waitress was very polite and informative. She explained every dessert that Mazen Grill carried. In all honesty, every Dessert she described sounded amazing. We couldn't wait to dive in! Yum.
We decided that we would share the Desserts. This allowed us to be able to try everything that we ordered. Which worked out awesome. We would have just enough without being stuffed.
The desserts we ordered was a Chocolate Mousse Cake, A Chocolate Soufflé and A Grand Mariner Soufflé.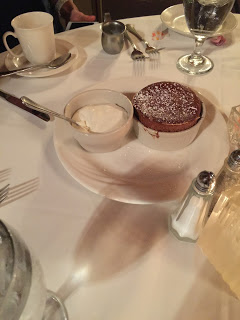 The Chocolate Soufflé was airy and puffed like any traditional Soufflé The Chocolate Soufflé had a rich chocolate taste and was served with a homemade whip cream. The whip cream was superb. Very creamy and added deliciousness to the Souffle.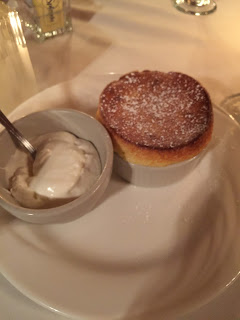 The Grand Mariner Soufflé was my favorite. Like the Chocolate Soufflé this one was light and airy as well, but included a hint of Vanilla. So good. This dessert was amazing. I absolutely loved it. This Soufflé was also served with whip cream.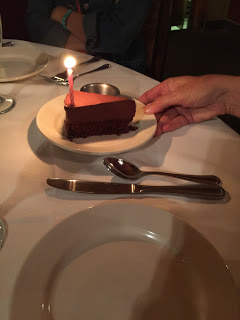 Oddly enough, I am not much of a Chocolate person, but this Chocolate Mousse Cake was so good. The Mousse cake was creamy, rich and full of Chocolatey goodness. The Cake also came with a raspberry sauce. I didn't try any of the sauce, but the ladies said it was good.
For the Chocolate lovers, this is definitely a good pick. Even though I am not a fan of chocolate I definitely enjoyed that Cake.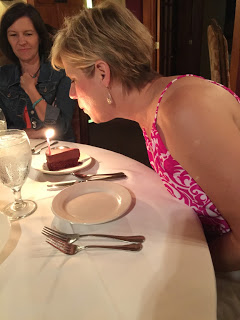 I love Birthday Celebrations. We always have such an amazing time together. It is good to Celebrate others. Our friend absolutely loved her birthday celebration.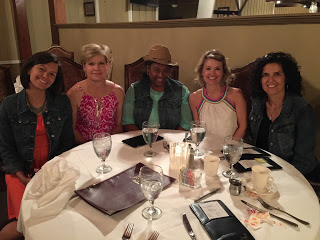 My husband and I are already planning to dine with Mazen Grill really soon. Mazen Grill's Lafayette Located is at 5818 Johnston Street. One interesting fact is that Mazen Grill has a 2nd Location at 217 W College Street in Lake Charles, LA.
Please follow and like us: