Cajun Market Co is a donut company, that has a fresh, local and a sweet cajun tradition. Creating donuts with a twist. Not your traditional donuts. The donuts are made from scratch and melt in your mouth.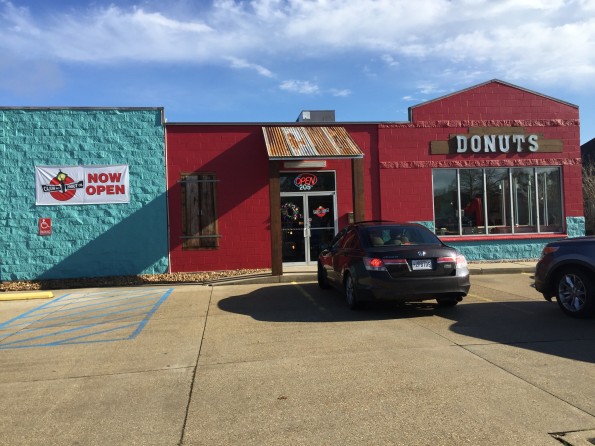 A few weekends ago, I stopped by and picked up breakfast for my family. As I drove up, I appreciated the color pallet of the new location.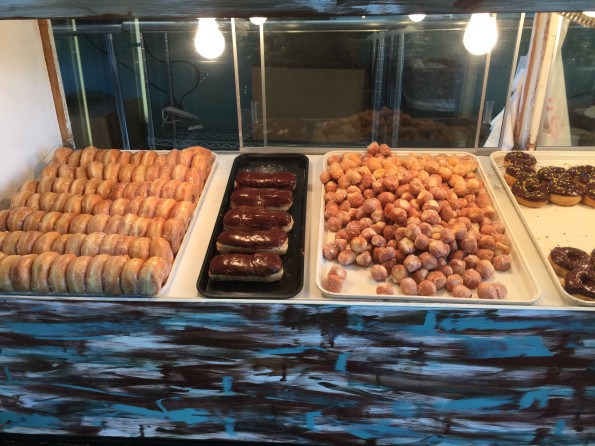 The inside was bright and vibrant. I was greeted with several hellos.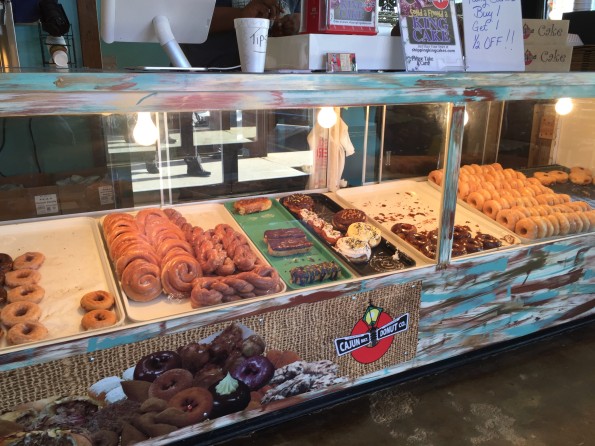 Cajun Donut Co has a large variety of donuts. Many different options to choose from.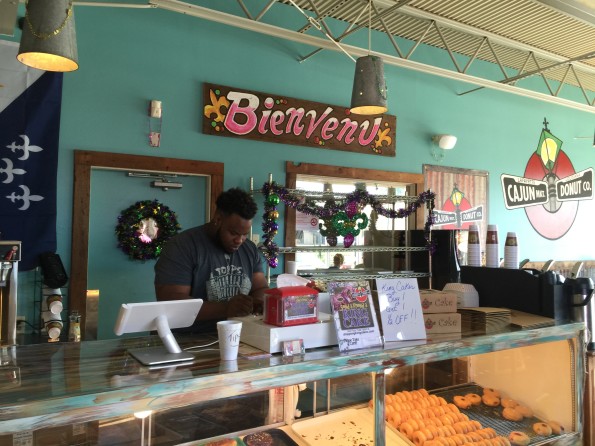 The donuts looked fresh and appealing. I wanted to try one of everything, but I knew that wouldn't be good for me. Below is the Mardi Gras donuts. Very colorful. I didn't try those but they looked delicious.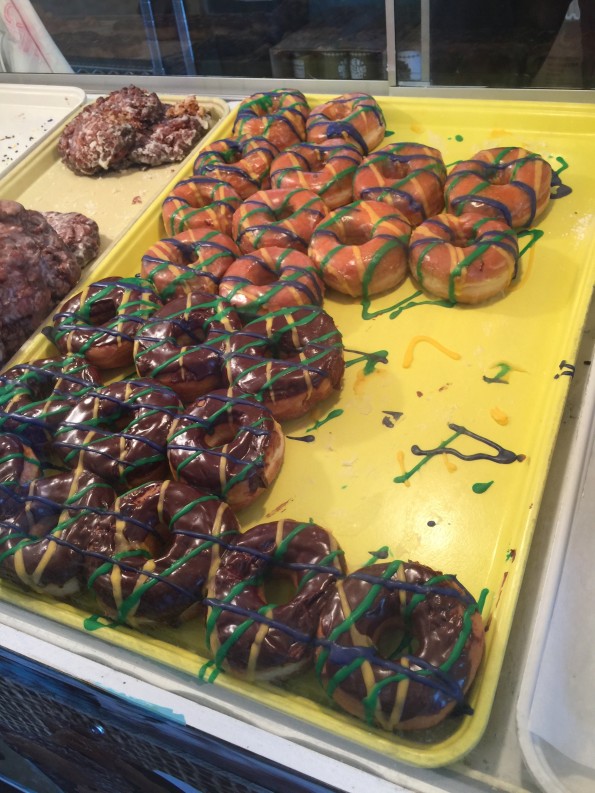 The employees were very helpful, they answered the questions I had about the stuffed breads and served me with a smile.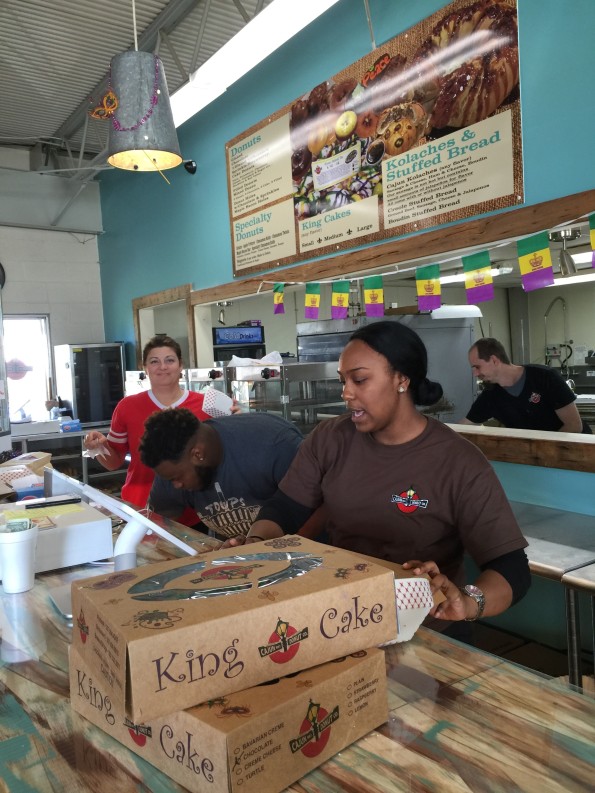 I placed my order and I was served quickly. The restaurant was clean and the setup was nice.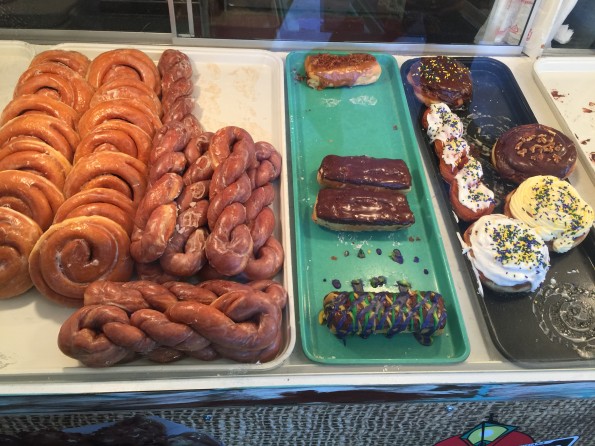 I ordered a few different items to go. My family each have specific items that they enjoy for breakfast from donut shops.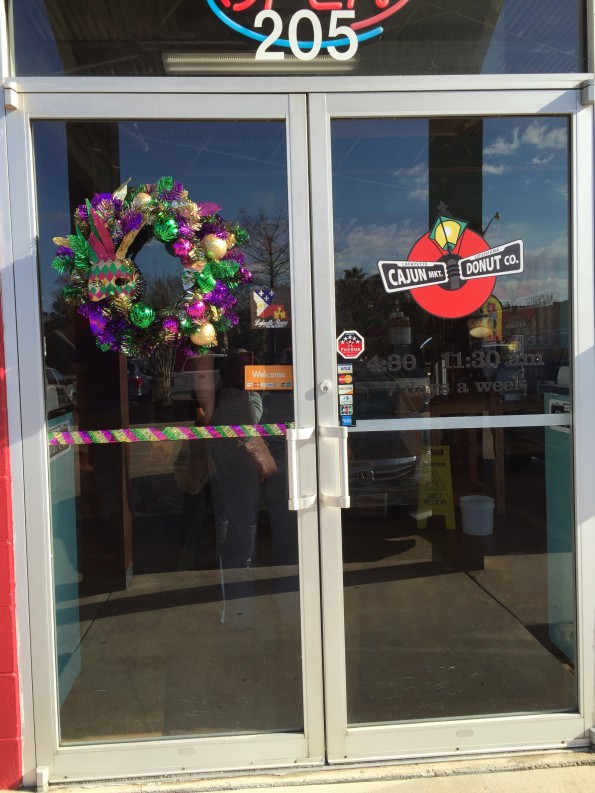 The stuffed breads were what I wanted to try most. In addition, I ordered cake donuts for myself, my daughter loves chocolate glaze donuts, my foster son is a donut whole kind of guy and the hubby loves filled donuts.
I didn't photograph the donuts I purchased, but the donuts were delicious and spot on.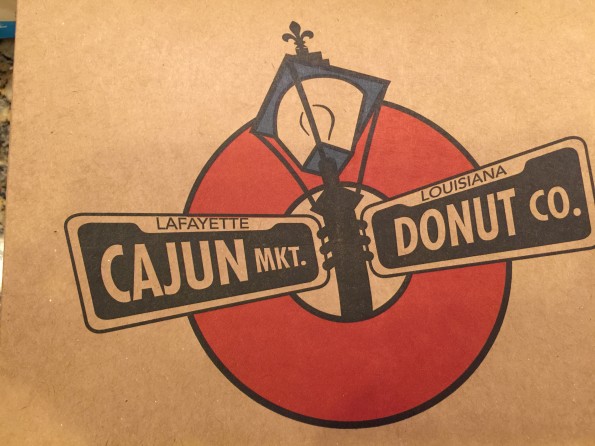 Below is the creole stuffed bread. This stuffed bread was so good. It reminded me of the stuffed bread I would eat often as a child. Yummy.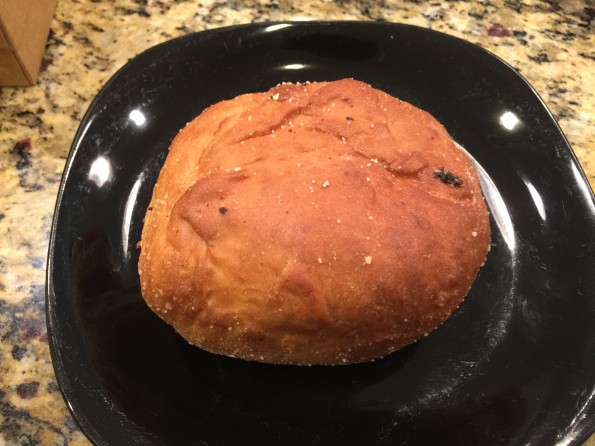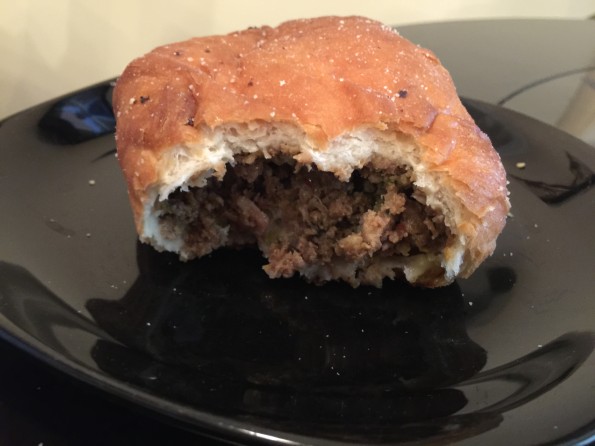 Below is the Brisket Stuffed Bread. The Brisket Stuffed bread was really good. My favorite thing of the morning. The Jalapeño peppers on top added a nice touch and a hint of heat.
Below is the sausage, egg and cheese. It was good, but there was nothing about it that made me want it again.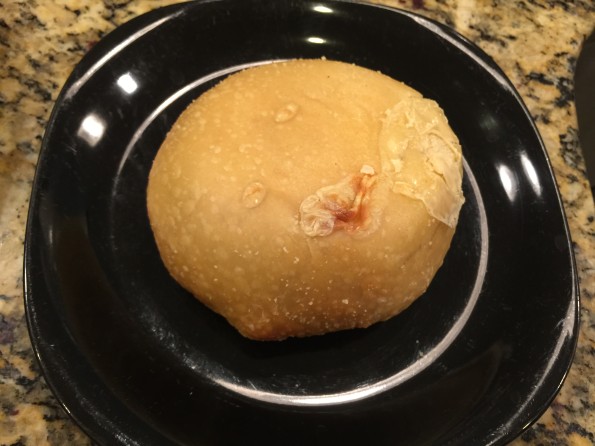 None of the above stuffed breads tickle your fancy? No worries, there are many other savory choices to choose from. This is one of the things that helps Cajun Market Co to stand above the rest. Good stuff.
Overall everything was really good. The donuts were super fresh. I would highly recommend you try this place. The owners are really nice and the staff was knowledgeable and friendly. They served everyone with a smile on their face.
My only complaint is that we ordered a jelly filled donut, but when we went to bite into it, there was no filling. But it happens, I won't hold it against Cajun Market Co. It won't stop me from going back again and again.
Cajun Market Co is located at 205 Rue Louis XIV. Check them out and tell them Da'Stylish Foodie sent you!
[bloglovin_button]