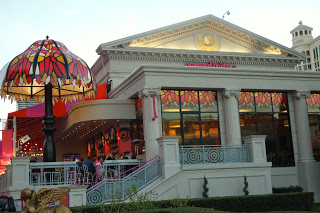 Serendipity 3 is located near Caesar's Palace in Las Vegas. This nice, cute, cool hot spot definitely delivers. Serendipity 3 reminds me of an old fashioned ice cream shop. Known for its delicious desserts, specifically Frozen Hot Chocolate. We decided to dine at Serendipity 3 on Valentine's Day. Surprisingly this spot was consistently busy and had back to back reservations. Thankfully we thought ahead and made reservations. When we arrived at 5:30 there was a 30 minute wait. It appeared that as the night progressed the wait became longer and longer. But that did not deter the people from coming.
Being that it was Valentine's Day, I never expected that the business would be so busy on Valentine's Day.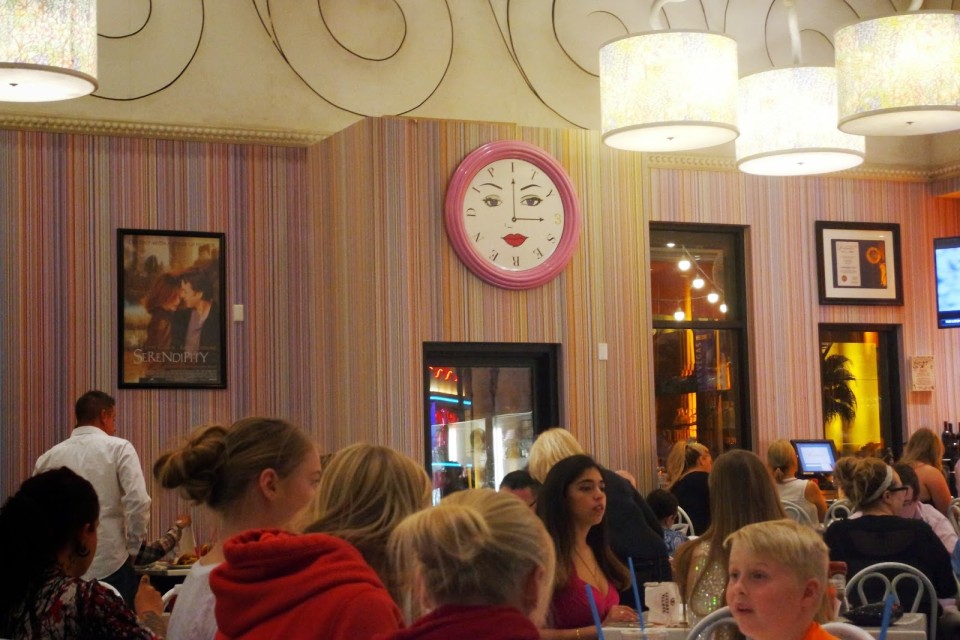 The atmosphere is very casual. Perfect for the entire Family. It was the perfect way to enjoy a night with my Husband and our baby girl on Valentine's Day.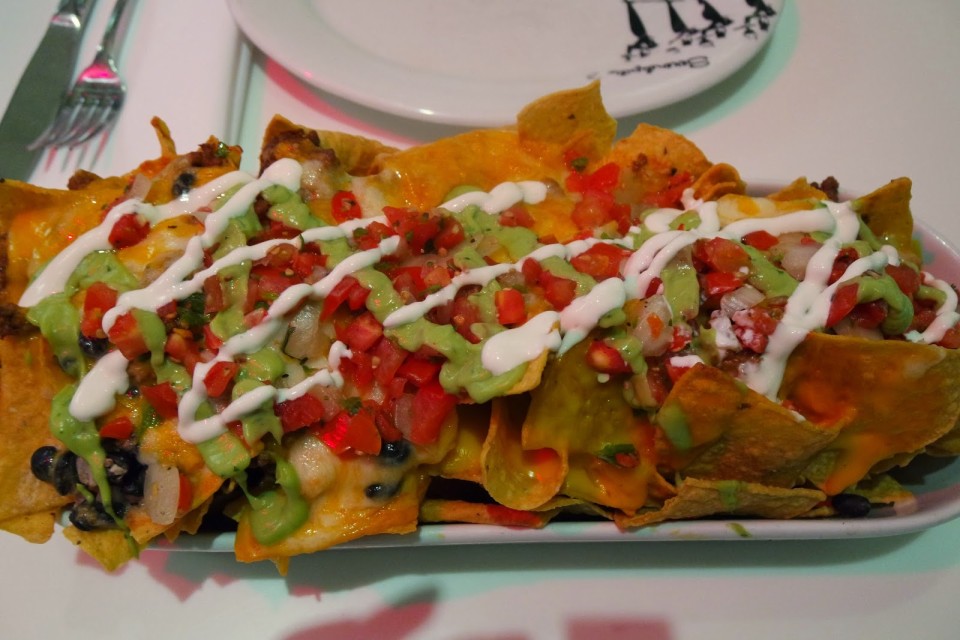 We started with an appetizer. The All In Nachos. The Nachos start with there House Made Tortilla Chips, topped with Mexican Cheese, Beef, Black Beans, Sour Cream, Pico De Gallo & Avocado Cream. The Nachos are absolutely delicious. One thing I loved is that the chips weren't greasy. Great appetizer and the presentation was on point.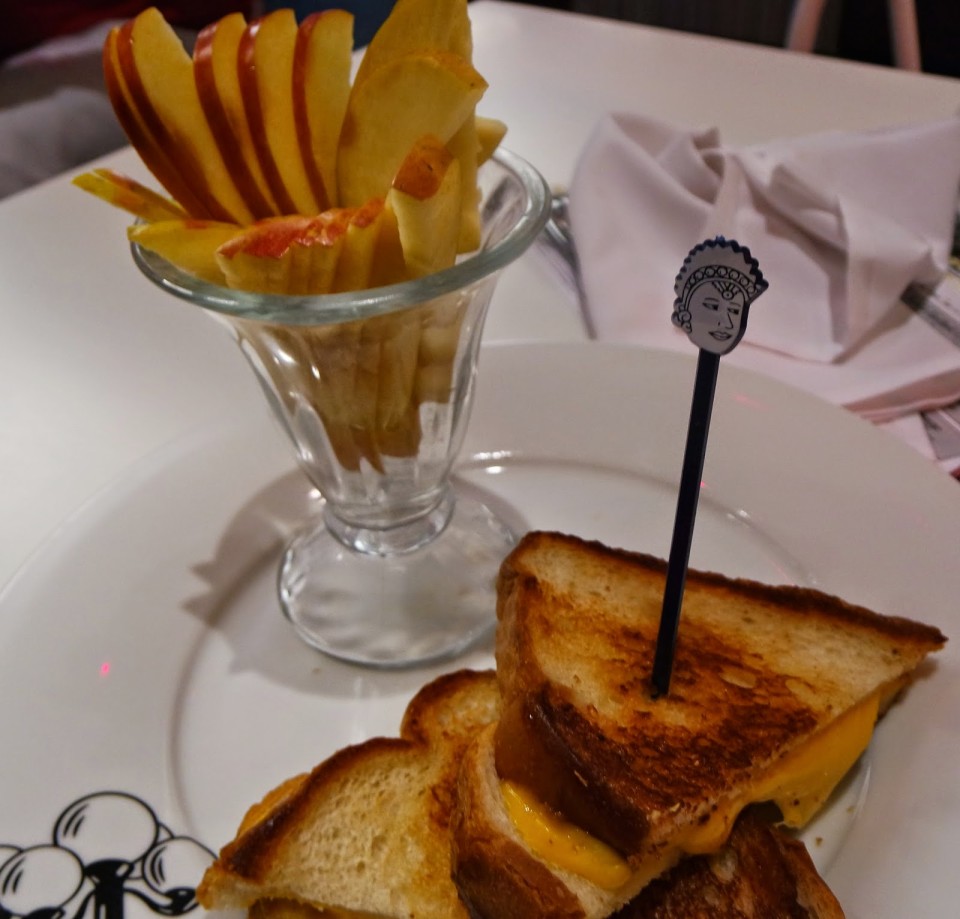 Our Daughter loves Grilled Cheese. She's a connoseuir when it comes to grilled cheese. In her opinion, the Grilled cheese was yummy and she loved the gooey cheese. I love that they took put in just as much effort to plate the kids food as they do the adult plates.
I choose the Crab Cake Salad Jumbo Lump Blue Crab Cake, Ruby Red Grapefruit, Avocado, Corn & Red Onions. Topped with Mache & Frisee Salad tossed with Herb Vinaigrette. The salad presentation to me was just ok. I think that they could have plated it a bit differently. I would have place the Mache & Frisee Salad first and topped with the grapefruit, avocado, corn and red onions with the herb vinaigrette. The colors would have popped beautifully.
The salad overall was very good. The salad was a little under dressed with dressing. But the waiter happily brought me out a little more for my salad. I have never eaten grapefruit in a salad before, but I must say that all the ingredients balanced well together. The crab cake was delicious. The crab cake was made of real crab. Delicious salad. This light salad allowed me to be able to eat light, in order to enjoy a dessert.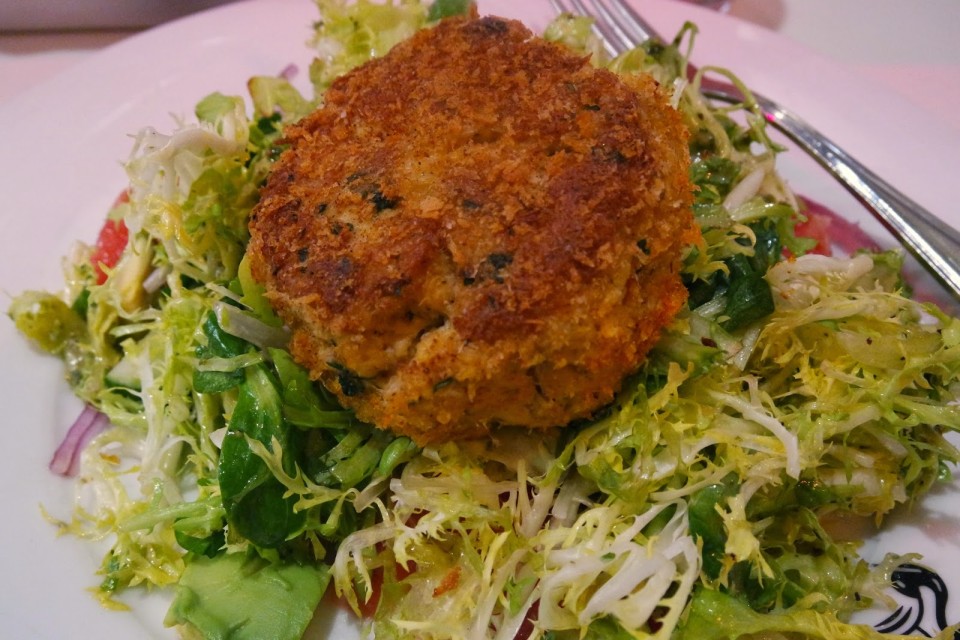 My husband chose The One and Only Las Vegas Strip Steak Sandwich. The sandwich consist of a 10oz. New York Strip Steak, with Sunny Side Up Eggs, Smoked Bacon,
Cheddar & Jack Cheeses on Garlic French Bread. The sandwich looked delicious. Unfortunately the dish lacked seasoning. A little salt and pepper would go a long way. But my husband enjoyed it. Though it was called a sandwich, he said that the bread was too hard to eat. He was pleased with the dish other than that. The coleslaw was tasty. The dish comes with fries, sweet potatoes or coleslaw.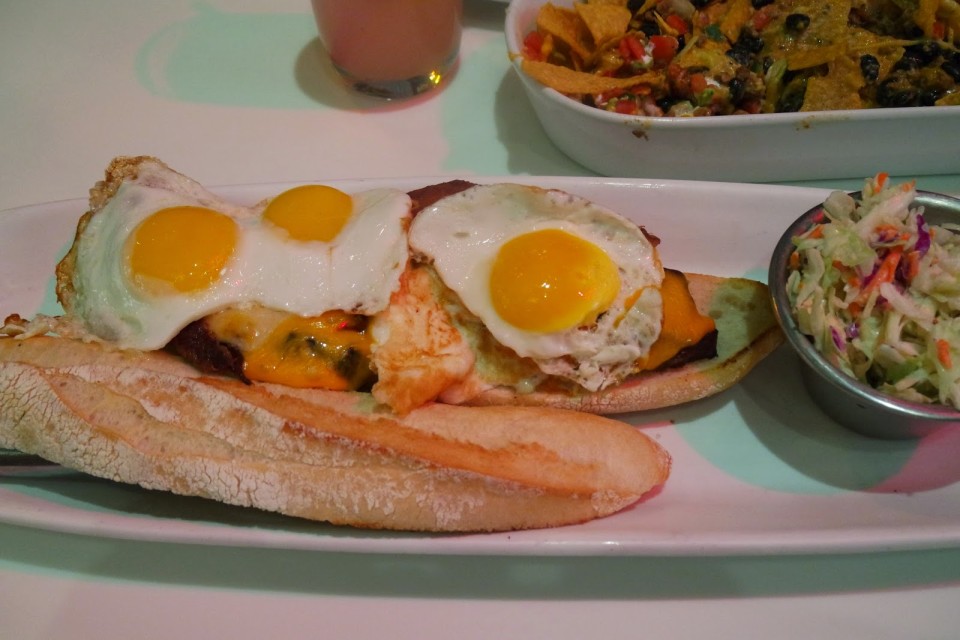 For dessert we went with the Frozen Hot Chocolate. The item is big enough to share. We ordered the 2 serving size which was enough for all three of us to share. We didn't finish it all.
It was very rich, but so so good. Only for chocolate lovers. If you are not a big chocolate drinker, I wouldn't recommend it. But I will say that everyone should try it at least once. A genius creation. The dessert menu is not limited to only Frozen Hot Chocolate. Serendipity also has Cakes, Pies, Milk Shakes and Tea. So many options to choose from. You can even create your own dessert.
Overall the restaurant was nice. The service was A -Plus. Our waiter definitely did an incredible job. We were completely satisfied. Price points for this restaurant is more on the moderate side. Be prepared to spend at least a $100 or more for a family of 3.
In addition, the restaurant carries the traditional items an ice cream parlor would. For example, hot dogs, hamburgers, but more elevated toppings and dressings.
My daughter also loved the fact that there is a Gift Section, where there are all sorts of Gifts available for purchase. Definitely a hit for the kids, but also a good way to shop for Souvenirs.
Every time we come to Las Vegas we will be sure to visit Serendipity 3.