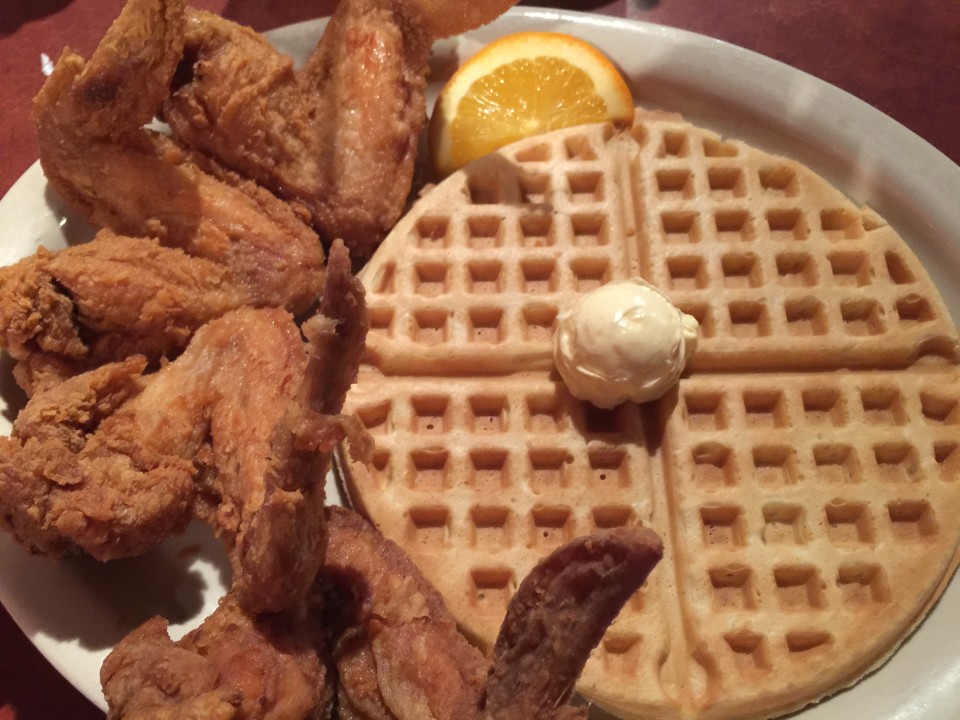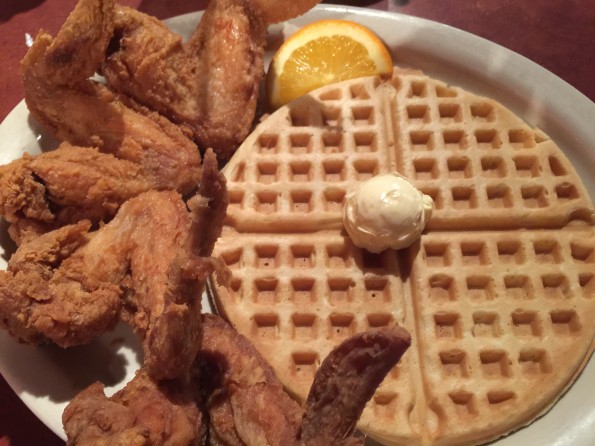 Chicken and waffles originated approximately in the 1930's in Harlem, New York. A restaurant called the Wells Supper Club would often serve celebrities who couldn't decide whether to eat dinner or breakfast. Instead of making the customers choose, Chicken and Waffles became a great compromise. I have heard this story and many others, but no one knows the true origin, but I am going with this one.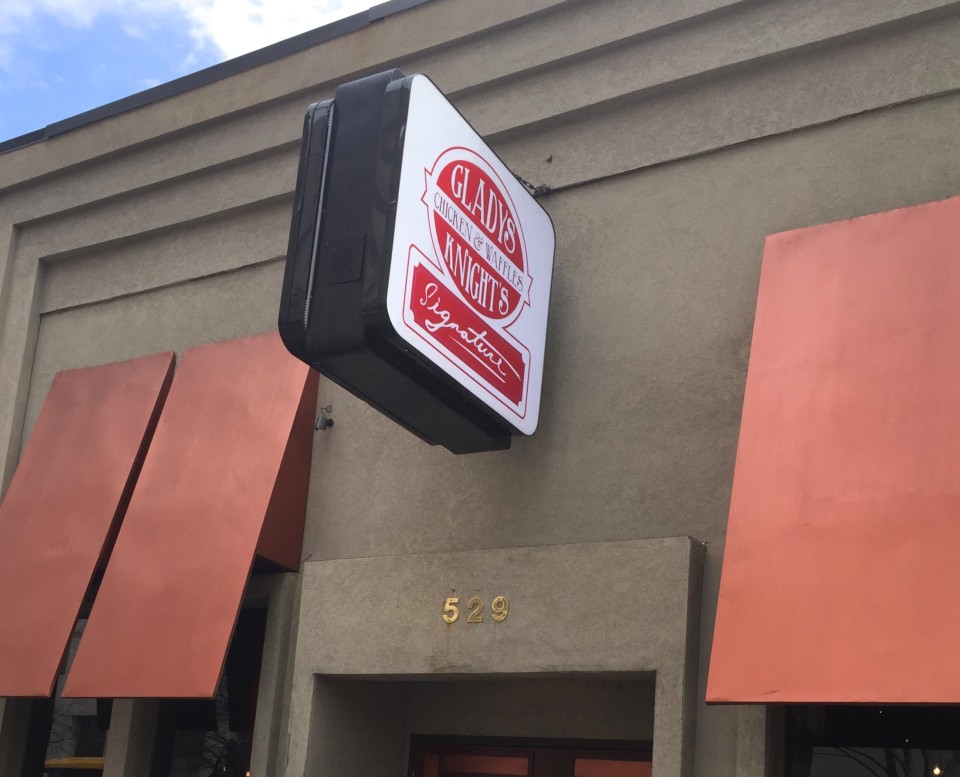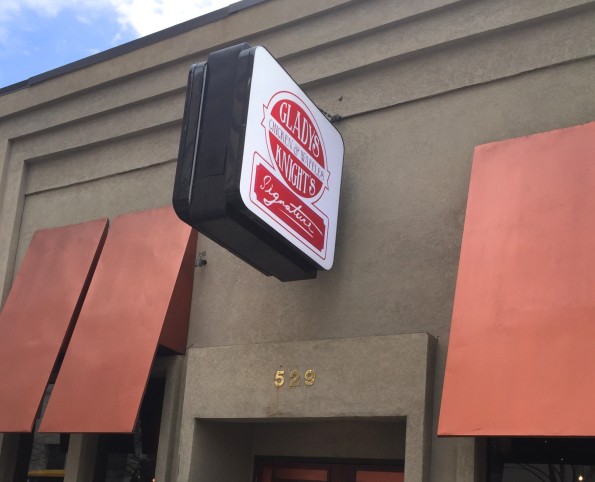 During our time in Atlanta, Glady's Knight Chicken and Waffles was a must try for us. We decided to dine there on our last day in Atlanta. This restaurant did not disappoint.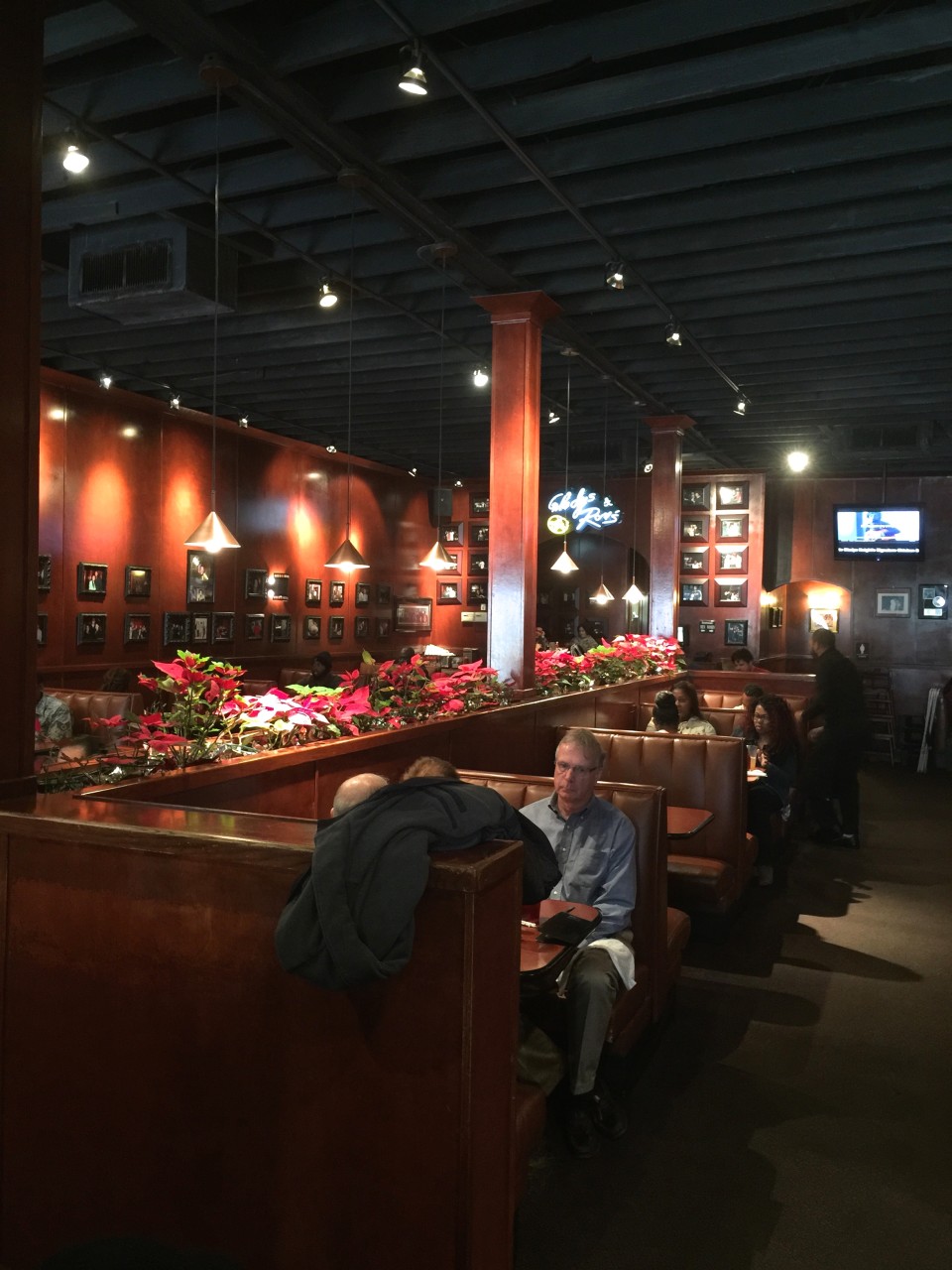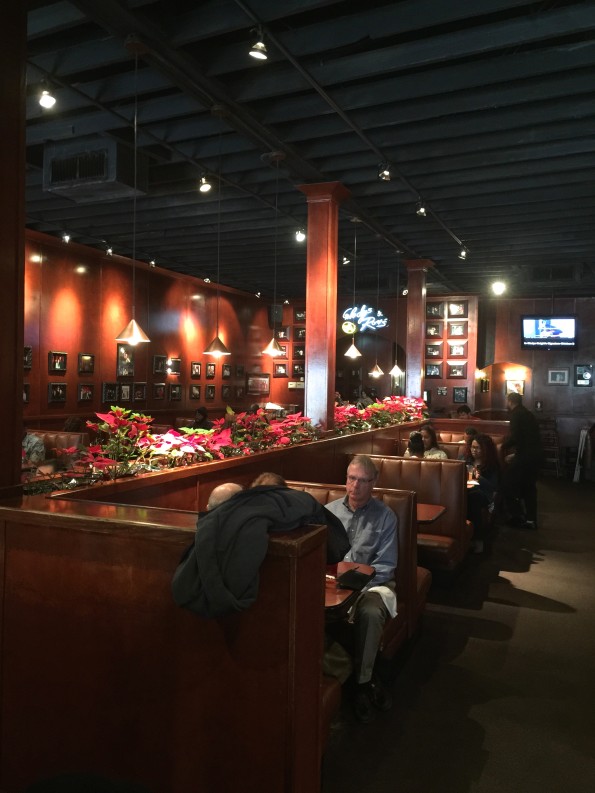 We arrived at the restaurant about 11:30 am and the restaurant was already packed. The wait was approximately 30 minutes for a table, but we were ok with waiting. The hostess was kind and very polite.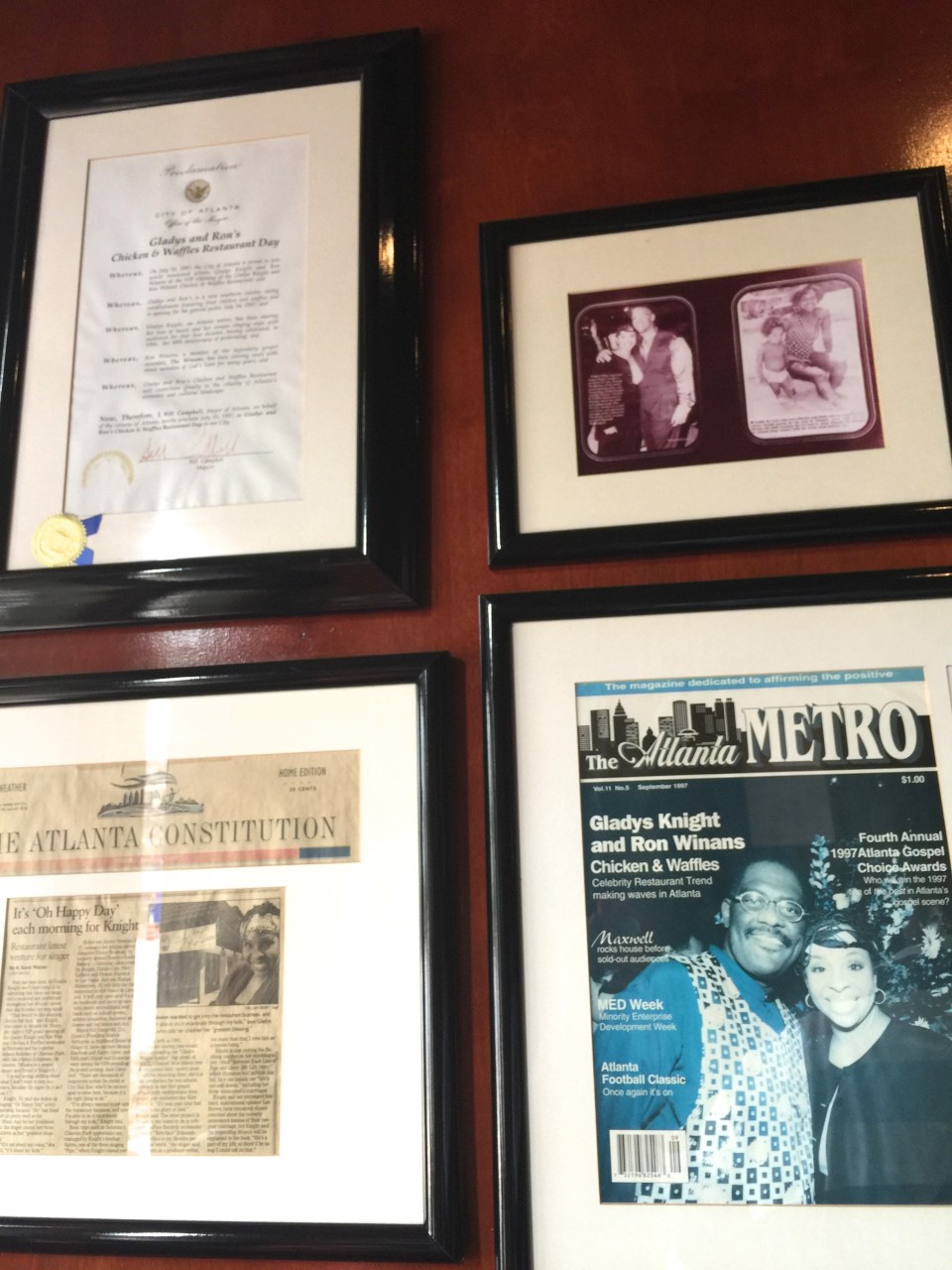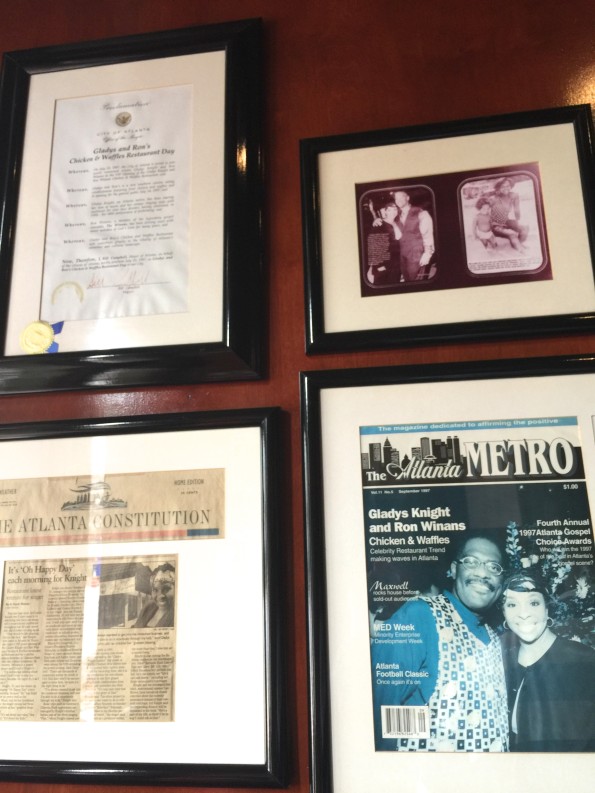 While we waited, I took some time to look around and I loved the magazine and newspaper cutouts throughout the restaurant of all the restaurant accomplishments.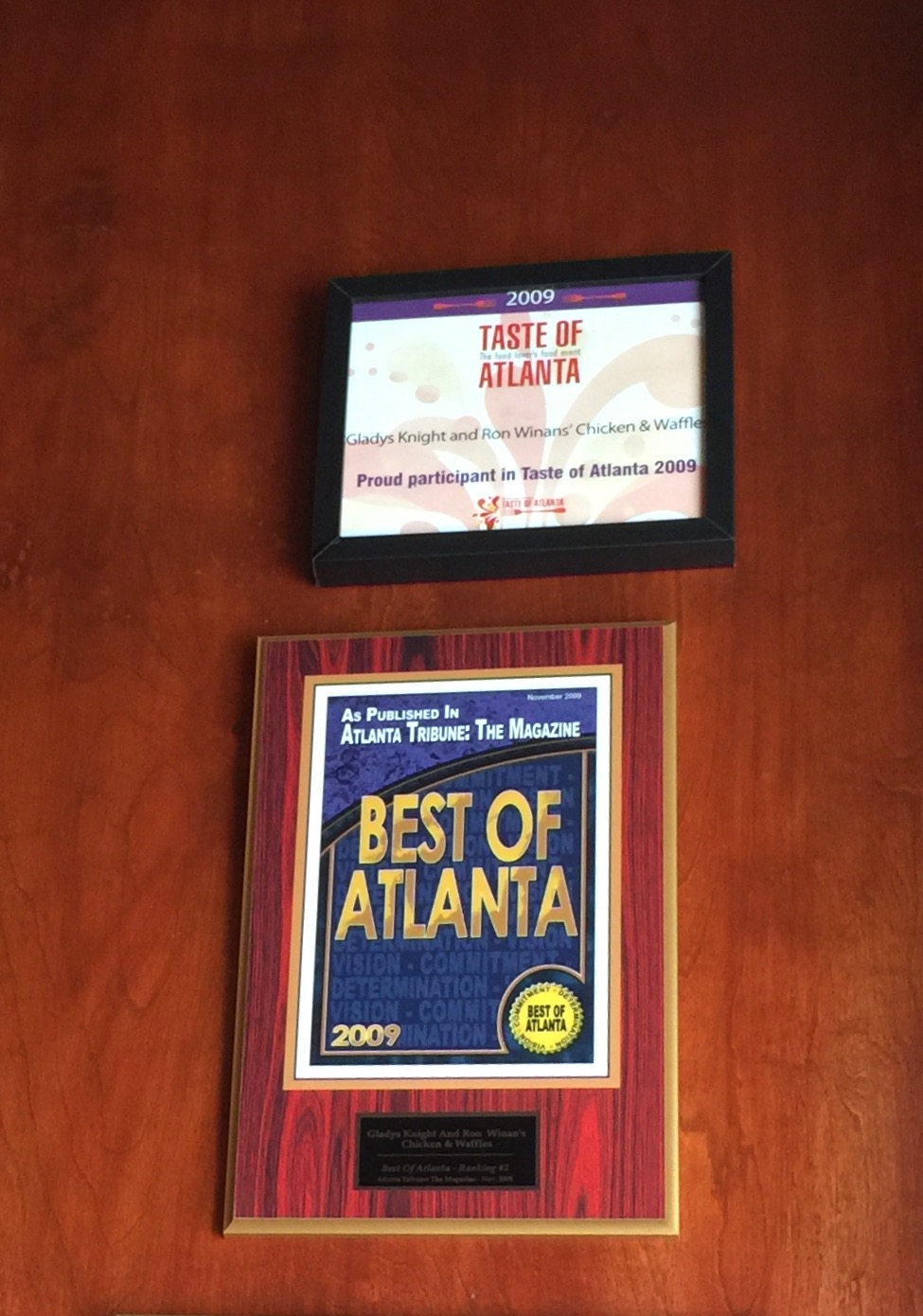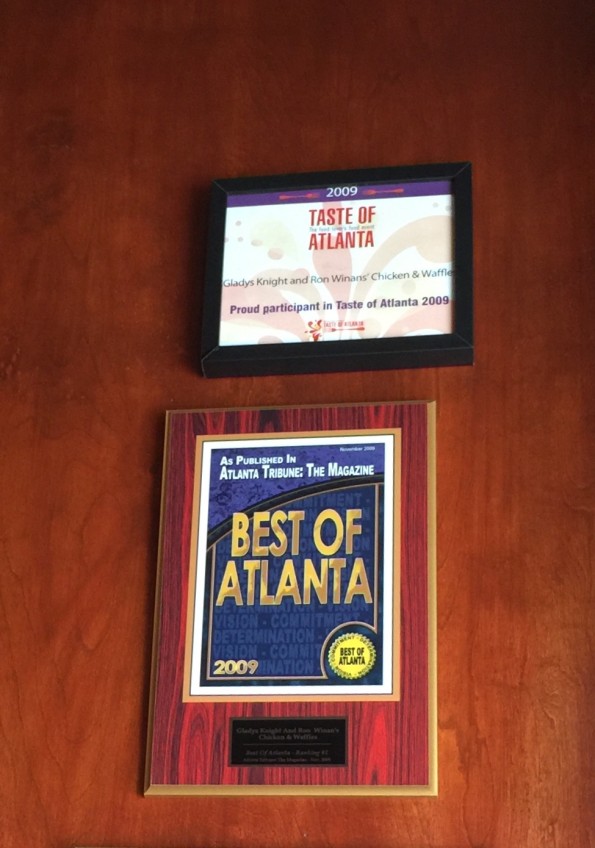 Glady's Knight together with her son, Shanga Hankerson developed Glady's Knight Chicken and Waffles. Shanga her son had background in the restaurant industry that came to good use when creating this new restaurant.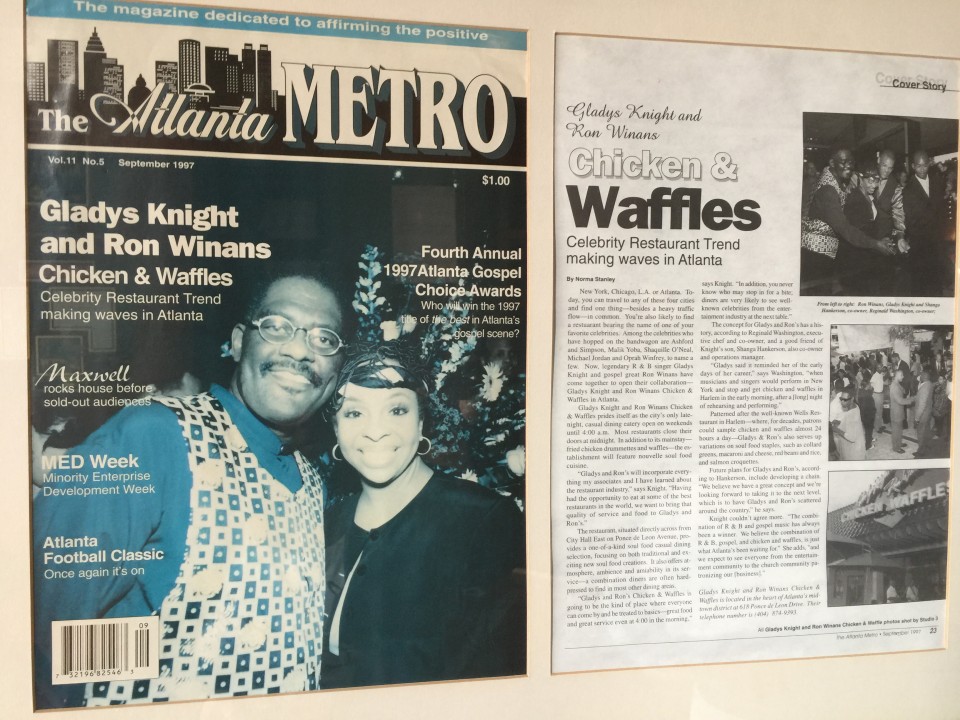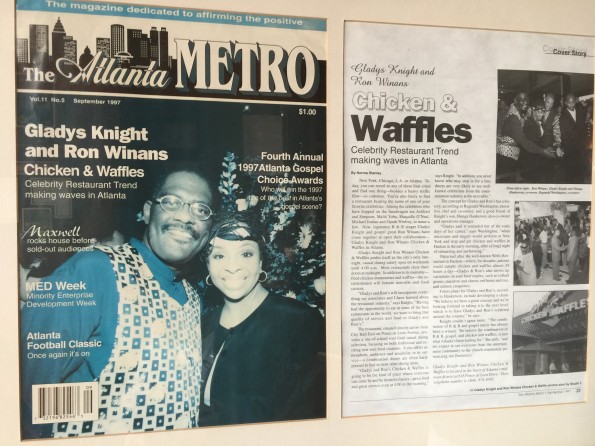 Most of us ordered The Midnight Train. This dish included 4 fried chicken wings and one buttery waffle. The waffles was topped with butter and garnished with orange slices. Served with hot buttery syrup.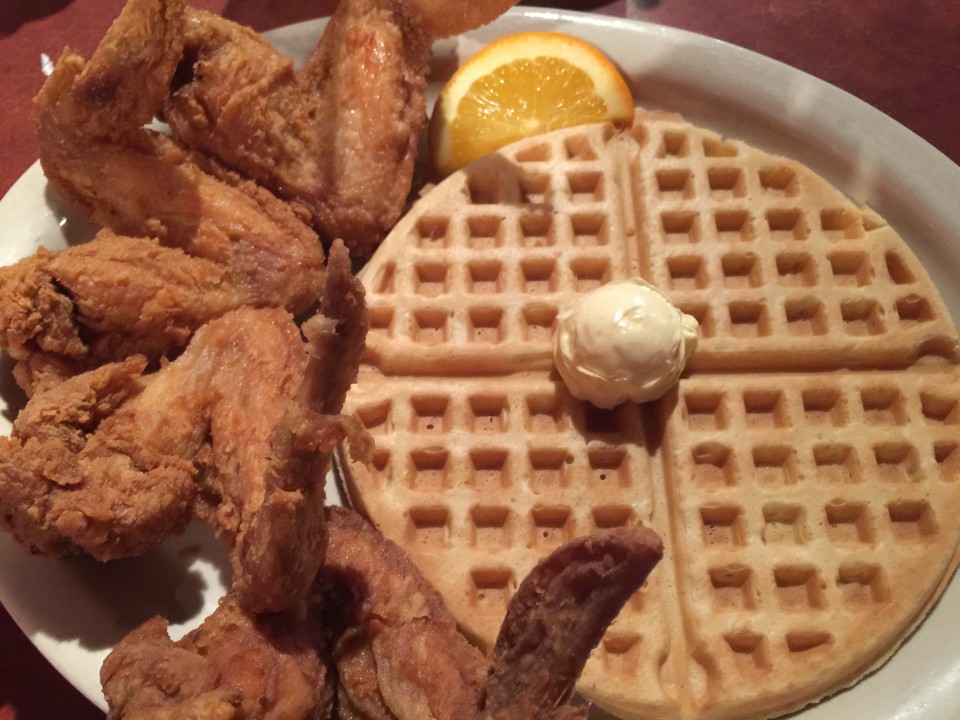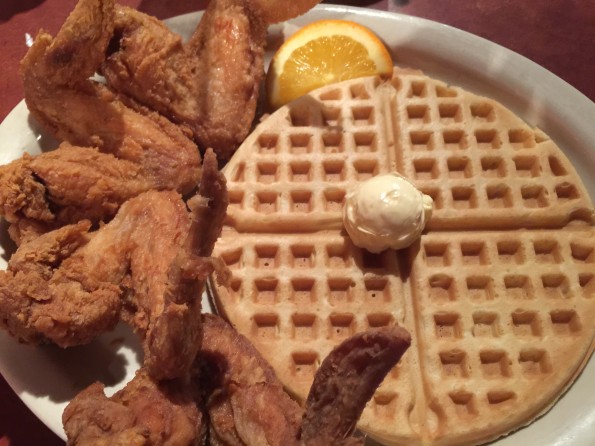 The chicken and waffles was superb. The chicken was fried golden brown. The waffles was buttery, brown and moist. So good.
My aunt, grandma and uncle all ordered the same thing. This dish was a hit!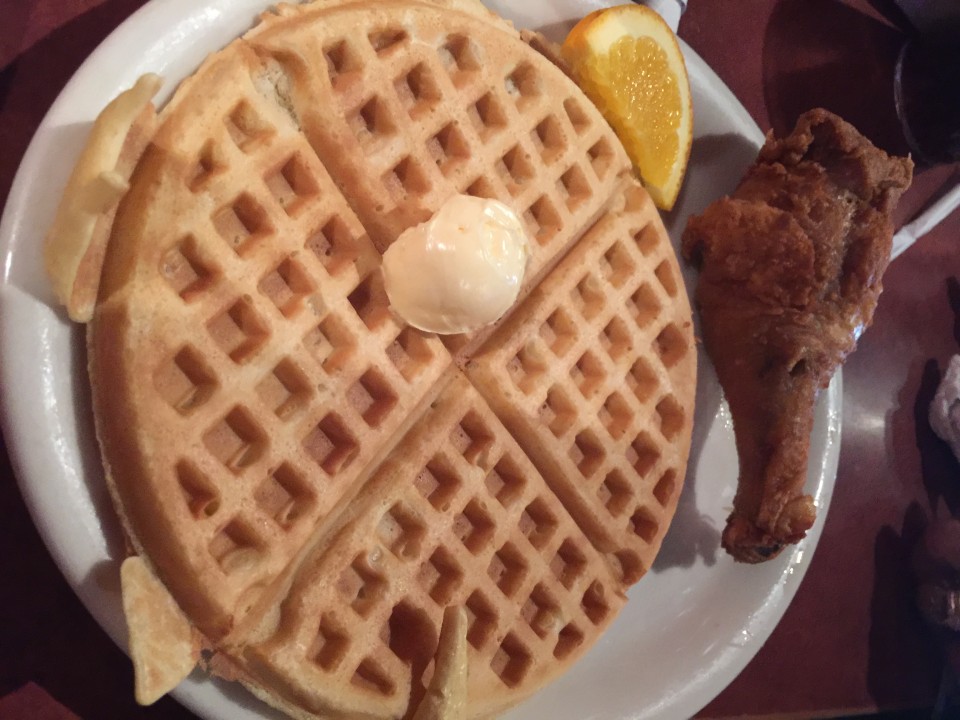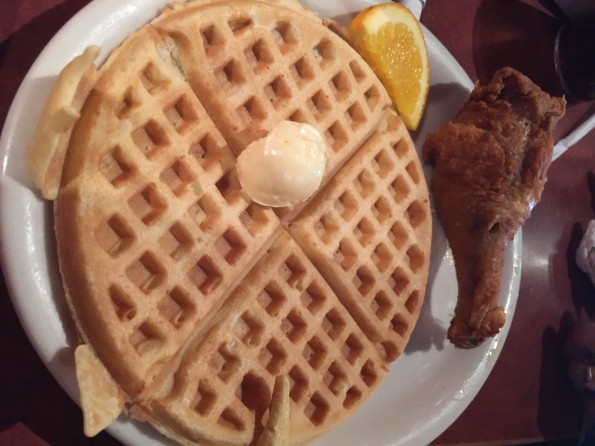 My daughter ordered the Waffle Snack which included a waffle with a chicken leg. She loved her dish. She is not much of a waffle eater, but she was very impressed with the dish. A large portion for kids.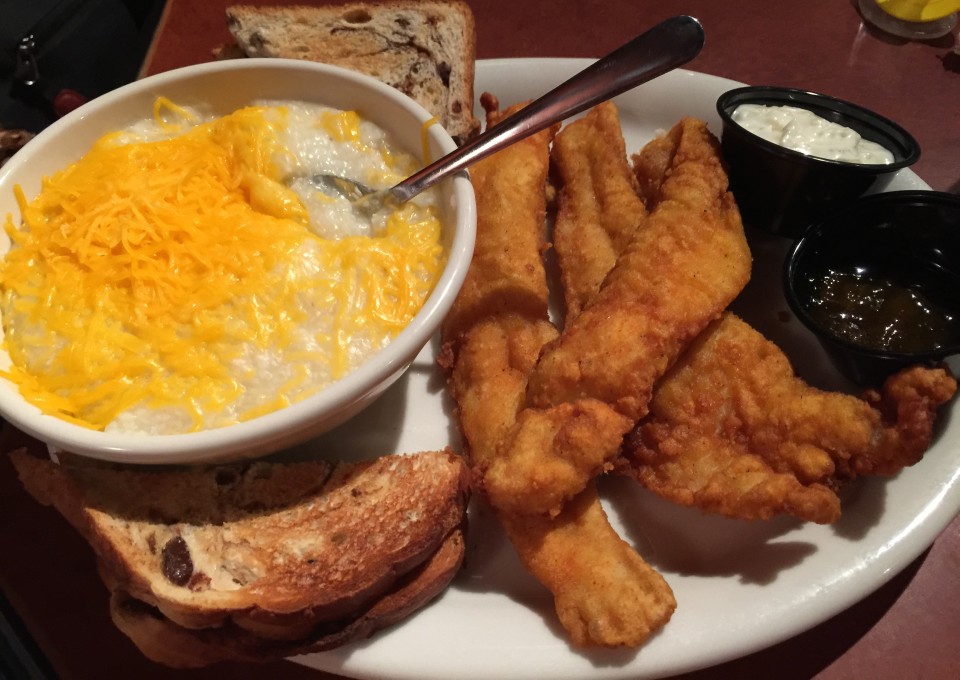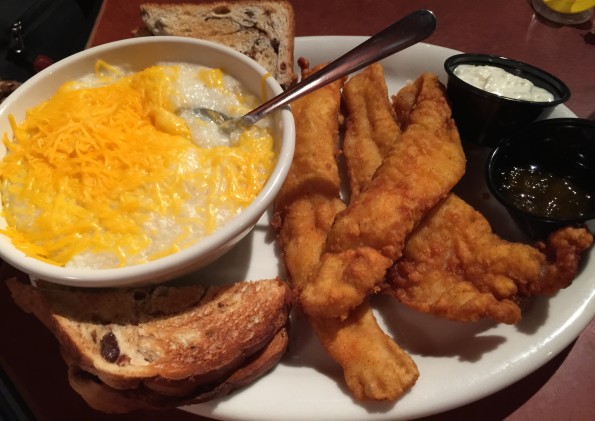 My husband ordered the Uncle Ron's dish. The dish included 3 pieces of Southern Fried Fish with cheese grits and the cinnamon raisin toast and Georgia peach butter and tartar sauce.
The catfish was southern styled, fried and seasoned well. The cheese grits was yummy and definitely a win in my husband's eyes. He is a connoisseur of grits.
The raisin bread was delicious with the homemade peach butter. I wish I could have purchased a jar of the peach butter. The best peach butter I have ever had.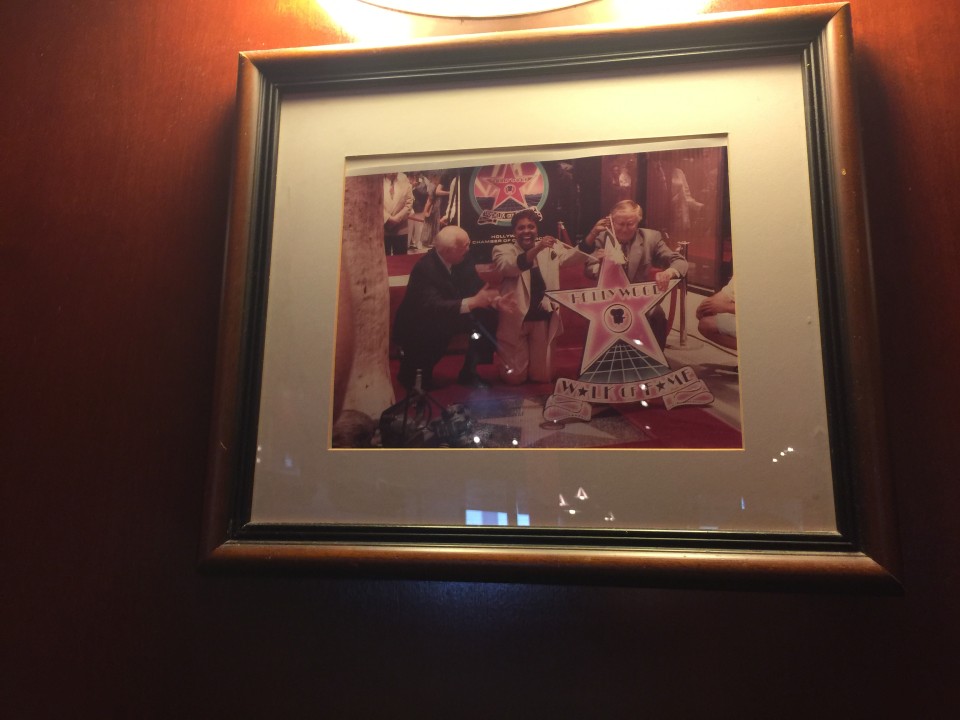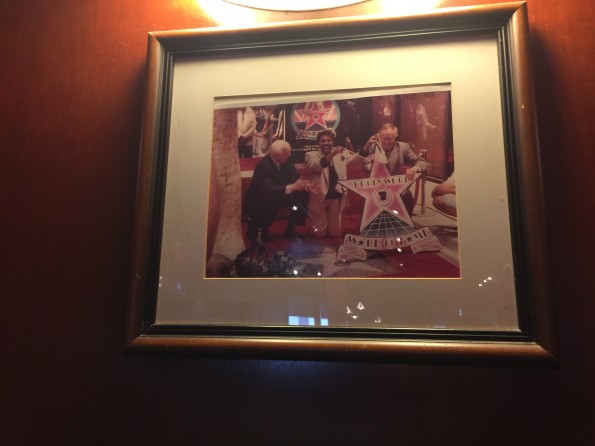 Throughout the restaurant there was photos of Glady's Knights as well as other celebrities who have visited the Glady's Knights restaurant.
Shown below is a photo of Steve Wonder. This was only one of the photos, but there were so many others. I loved seeing the celebrities throughout the restaurant in support of Glady's Knight Chicken and Waffles.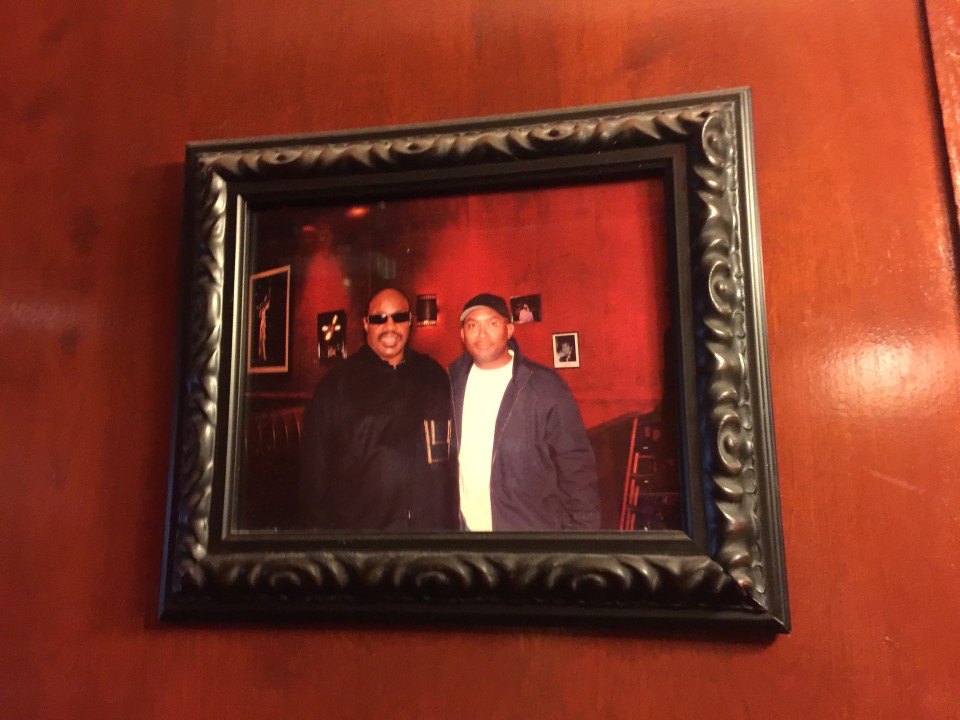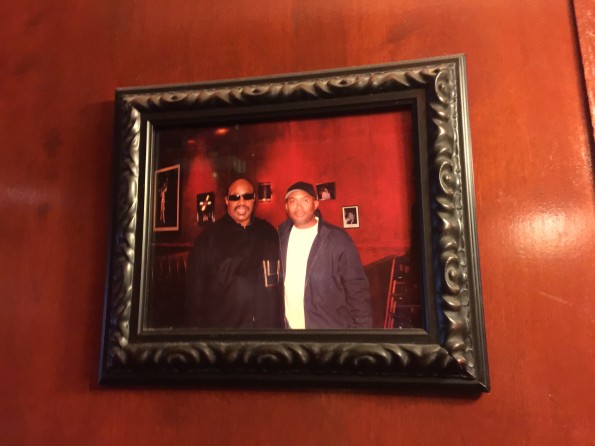 The menu offered a variety of choices. Some of the options were Fish, Chicken, Sandwiches, Braised Oxtails, Ribeyes just to name a few. Chicken and Waffles was their speciality and they do it well.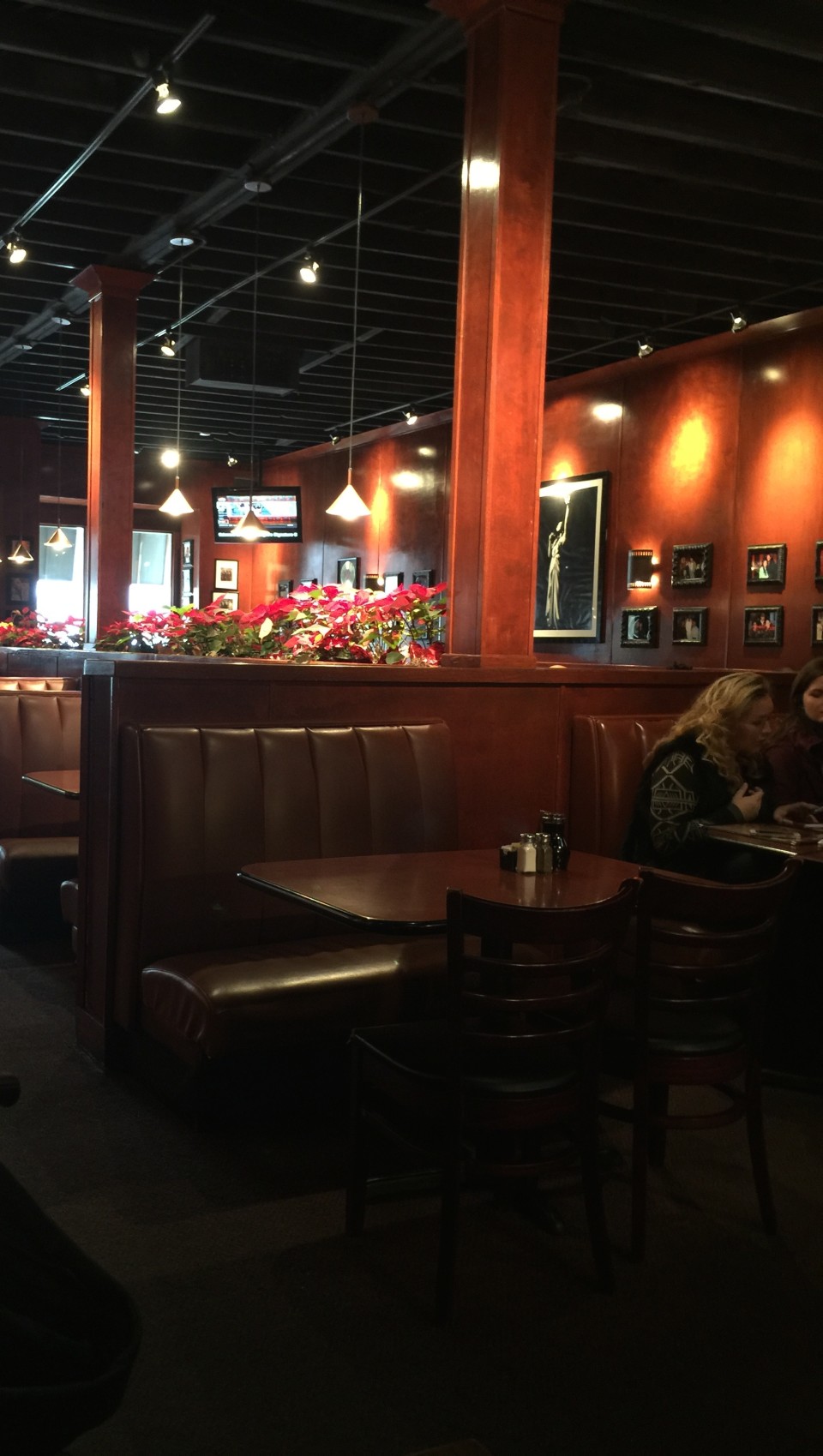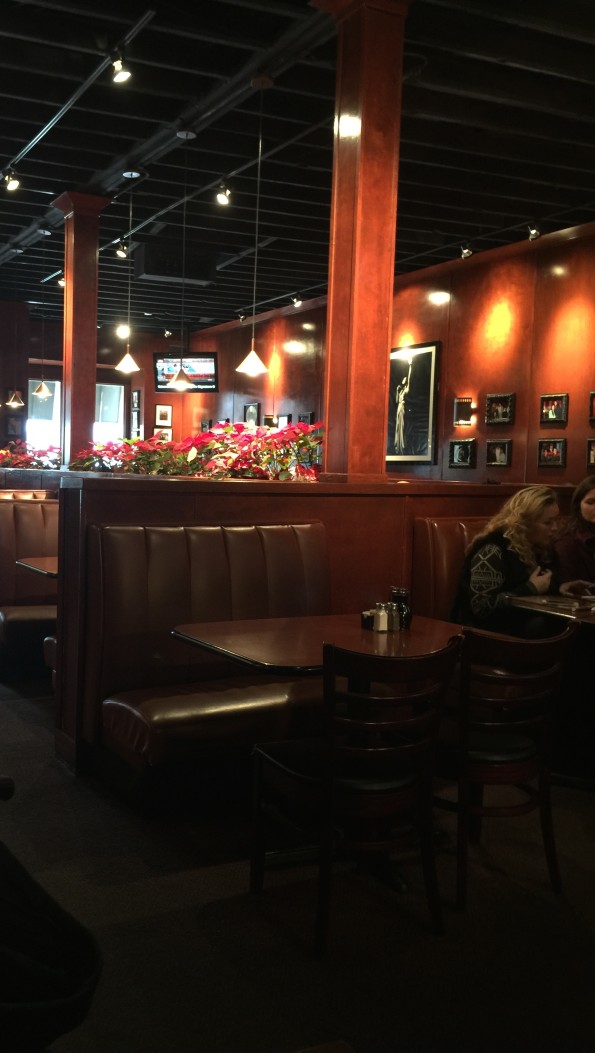 Overall we really enjoyed our dinner at Glady's Knight Chicken and Waffles. The food was superb. The waiter did a great job serving us in a timely manner. The wait was a little long, but the food was worth the wait.
My only suggestion would be to modernize the look of the restaurant. The restaurant was a bit outdated to us. Especially since it is the name of such a well known Celebrity, you would expect something a bit more up to date. Other than that, we didn't have any complaints.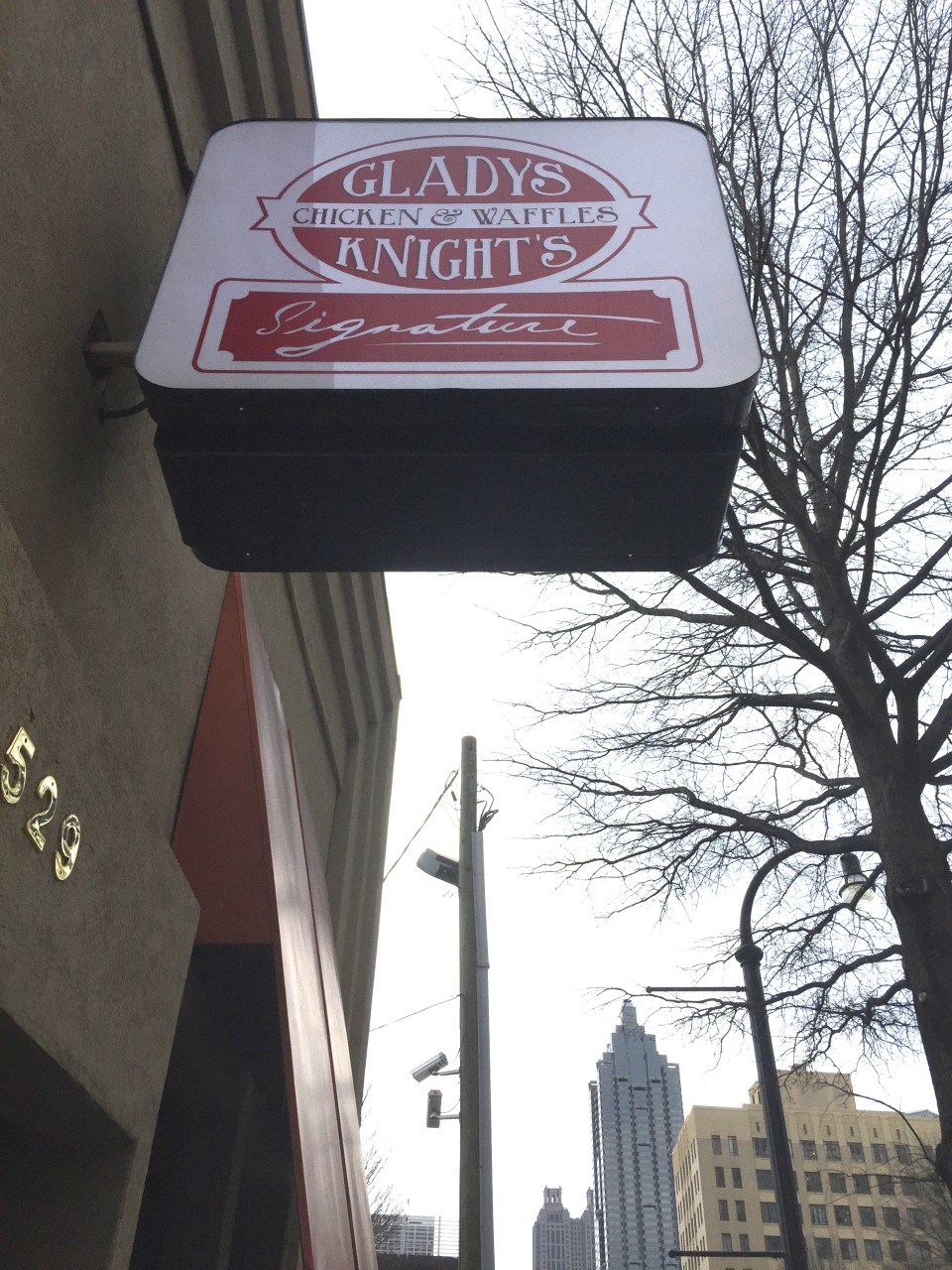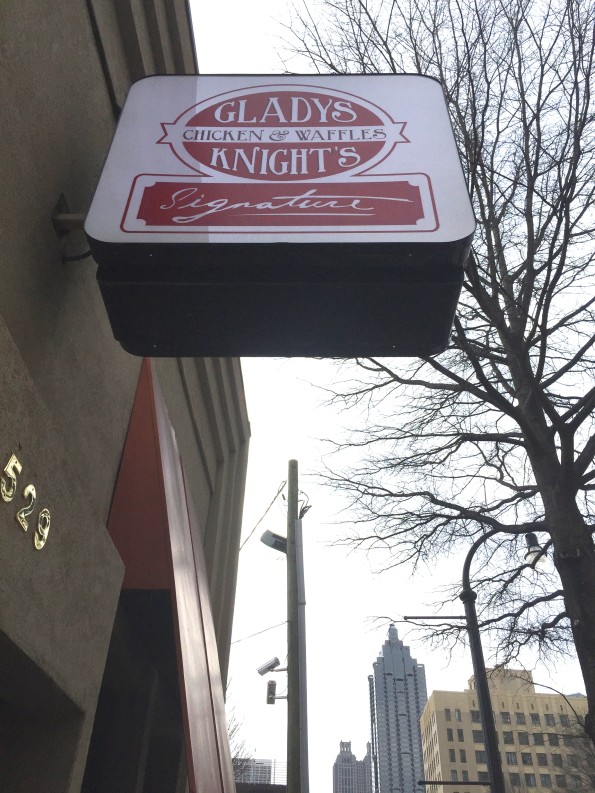 We are looking forward to trying another one of her locations in the future. If you are near a Glady's Knight Chicken and Waffles, I suggest you try the Chicken and Waffles.
Glady's Knight Chicken and Waffles is located at 529 Peachtree Street NE, Atlanta, GA 30308. The hours of operation are Monday-Thursday 11:00 am – 11:00 pm, Friday-Saturday 11:00 am – 4:00 am and Sunday 11:00 am – 8:00 pm.
[bloglovin_button]