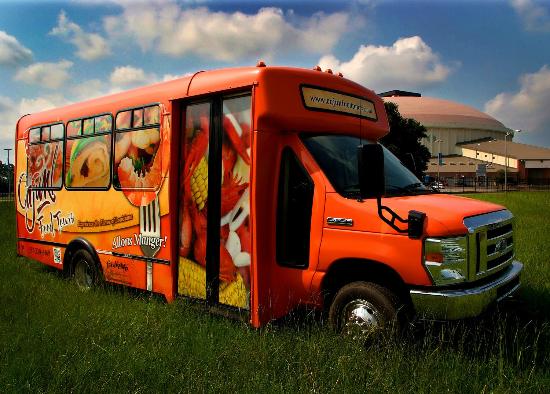 Collaboration
Cajun Food Tours is a tour that I have been on a few times. It's a fun time with complete strangers over food and learning about the culture of Louisiana. If you have never been on a Cajun Food Tour, I highly recommend it.
Cajun Food Tours celebrated a big milestone this weekend. More details below and guess what she's adding more Food Tour options!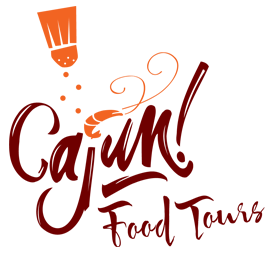 Cajun Food Tours Celebrated 1,000th tour this weekend
Lafayette, LA, Jan. 31, 2018 – Cajun Food Tours, with its bright orange tour bus, has been rolling through Acadiana since the summer of 2012 and this past weekend celebrated its 1,000th tour!  Cajun Food Tours offers Lafayette visitors, and locals alike, a uniquely casual, fun, and delicious experience.  Throughout the week, the customized 14-passenger party bus is picking up scheduled guests for multi-stop food-tasting jaunts.   Those on tour are introduced to the area's unique past and present culture in a cozy setting of Cajun hospitality.  
South Louisiana native and former Louisiana history teacher, Marie Ducote-Comeaux, began the venture with a desire to share her passion for Acadiana with visitors. "What I didn't expect," says Ducote, "was that HALF of our guests would be locals or what I call 'semi-locals', meaning they drive in for the day from somewhere else in South Louisiana."  Currently 48% of Cajun Food Tours' guests fall into that category as locals book the tour as a way of getting together with family, friends and co-workers for outings and celebrations.
"Something else I didn't expect," adds Ducote, "was that after 1,000 tours I'd still have an absolute blast on every tour I guide!  Every group is new and it's such a rush for me to get them to fall in love with Acadiana."   Ducote guided the first 700 tours as a one-woman operation but has since added three other tour guides, Ginger Latiolais of "Journeys with Ginger," Jay Steiner, Vermilionville tour guide and blacksmith,  and most recently her oldest daughter, Whitney Ross who leads the Breaux Bridge tour.  
During 2017, Cajun Food Tours began offering two NEW tours,  a walking food tour of historic downtown Breaux Bridge, and the Around the World in Acadiana International Food-Tasting tour.  Now, after 1,000  Cajun, International, and Breaux Bridge tours, 2018 promises even more variety!  "We have so many ideas," Ducote explains, "some of them are getting close; I'm working on some that I think both tourists and locals will love!  Not to spoil the surprise but a Boudin & Brew Tour seems to be one of those on the horizon."
For more information or inquiry, please contact Marie Ducote
337-230-6169, marie@cajunfoodtours.com
Or visit our website and/or Facebook page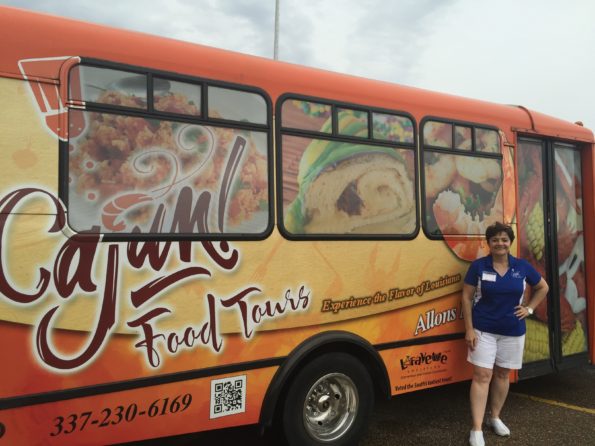 To find out more information about what happens on a food tour visit my blog post on Cajun Food Tours.