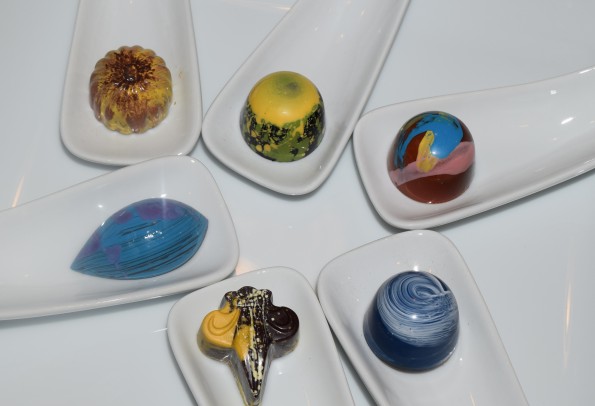 Recently I had the opportunity to try what I thought would be typical chocolate treats. But boy was I wrong, the chocolates surpassed everything that I thought it would be.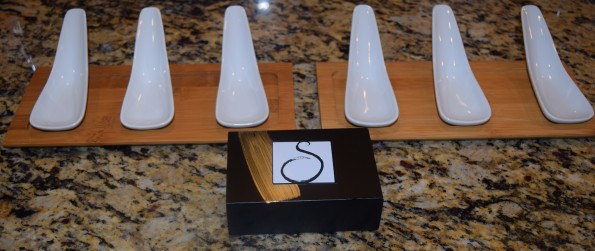 Sterling Originals is the handcrafted designs of the talented Lindsey Sterling. Lindsey is a Pastry Chef/Chocolatier who also makes speciality cakes. The goal of Sterling Originals is to provide chocolate lovers with an experience from beginning to end.
Every batch of chocolates are hand painted and tempered.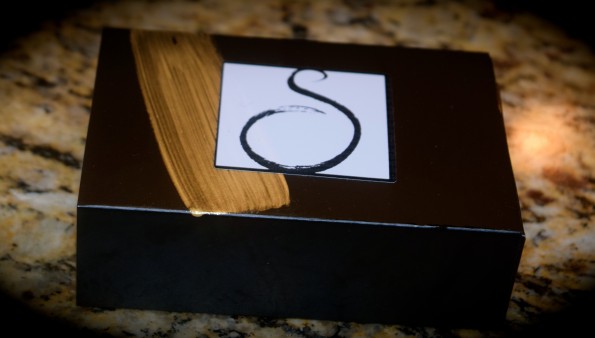 The Bon Bons are placed in a beautiful box. When I first opened the box, I was extremely impressed by the beautifully handcrafted Bon Bons. My step daughter who is an art student  was extremely impressed by the beautiful colors and designs.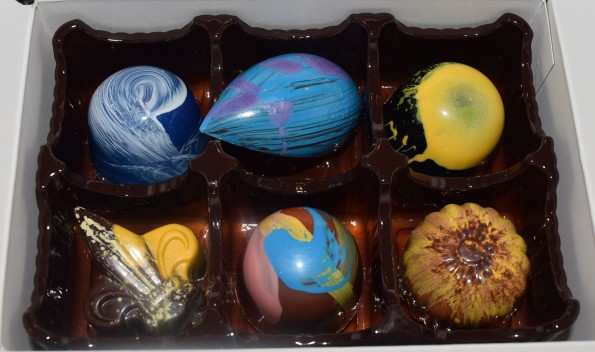 The chocolates were gorgeous in color. The saying that you eat with your eyes first are quite accurate. We could not wait to sink our teeth into these beautiful chocolates. My little girl is a chocolate fanatic so I enlisted her help with this review.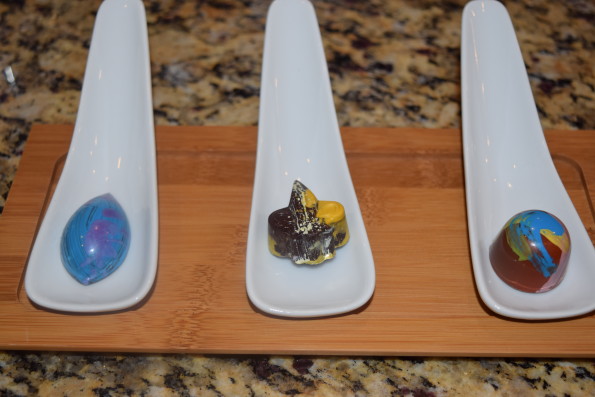 Below is the Blue and White swirl, The Dark Chocolate Orange. I am not a fan of dark chocolate but the orange balanced out the dark chocolate very well. The bon bon was beautiful and flawlessly designed.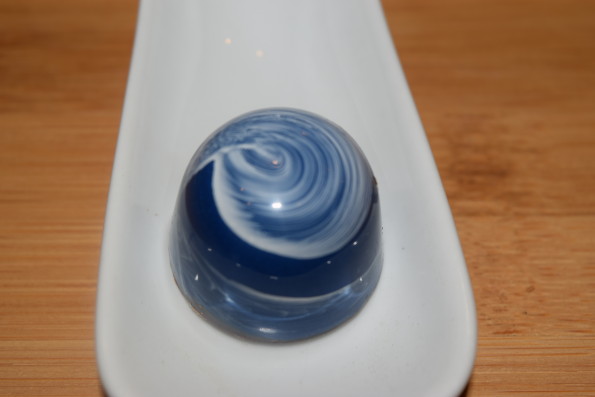 The bon bons below was colorful and reminded us of the earth. The bon bon, Peanut Crisp, was similar to a reese cup. So good.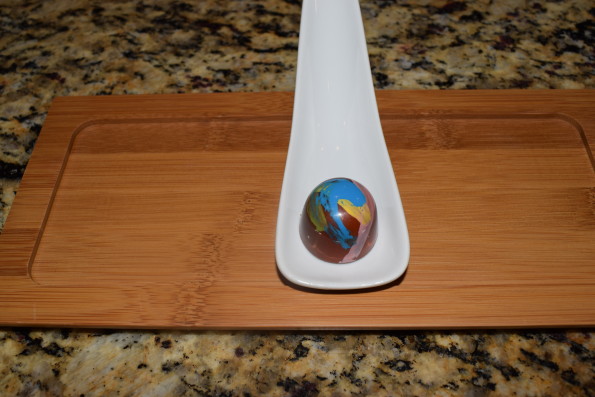 The bright yellow, blue and green splatter like bon bon was one of my favorite. This one was a key lime flavor. The Key Lime Pie, my husband absolutely loved this one. He is a key lime fanatic and he gave the bon bon a thumbs up!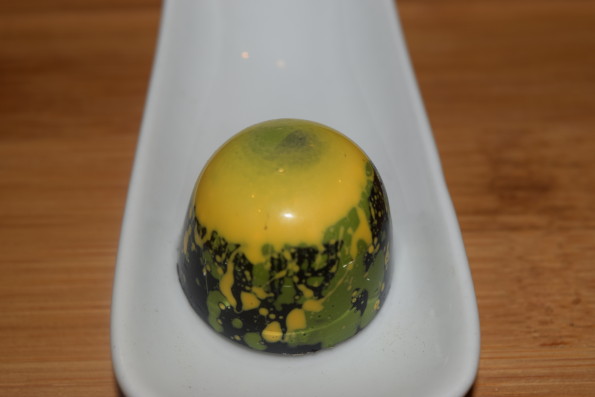 The oval egg with blue and purple was the Cinnamon Roll. The intense flavors of cinnamon reminded me of my mom's homemade cinnamon roll.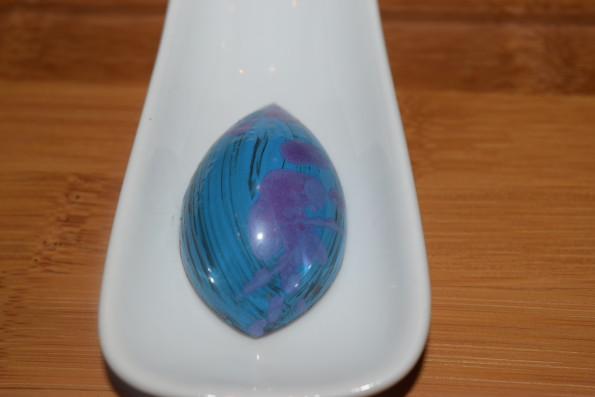 The Fleur de Lis of course was what I called the Saints Bon Bon. The Chocolate and yellow was the Salted Nibby Caramel. The salted caramel was very tasty.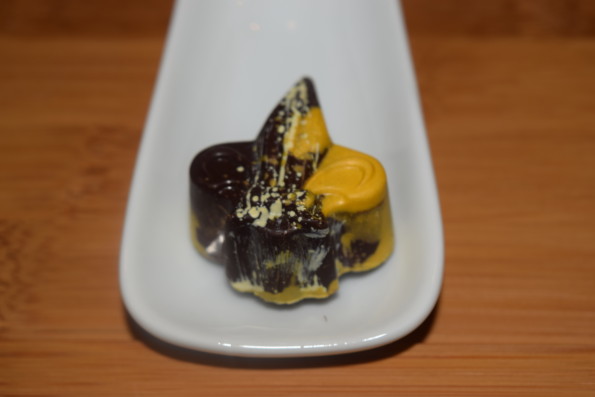 The brown with gold accents and yellow was a Malted Cookie Crunch. Some of the best chocolate we have ever had. The chocolate was absolutely delicious.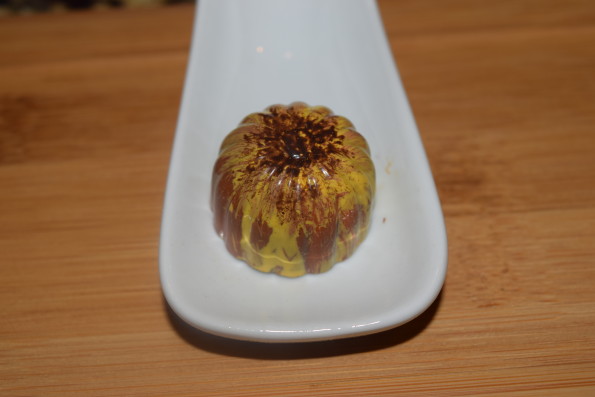 The Bon Bons make a great gift for Mother's Day, Easter, Birthdays or Christmas. The chocolates are available for purchase at The Lab or pre-ordered at SterlingOriginals@Gmail.com . For more information visit, Sterling Originals website.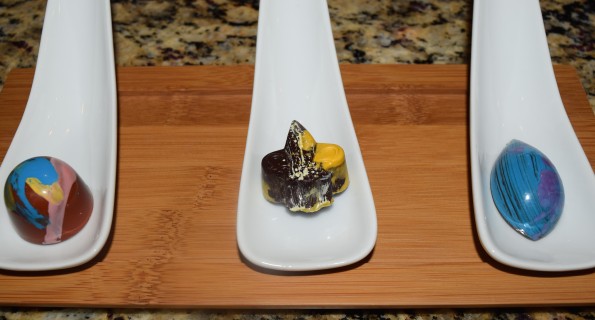 Have a product you want reviewed? Contact me at Tasteeplaces@gmail.com
[bloglovin_button]