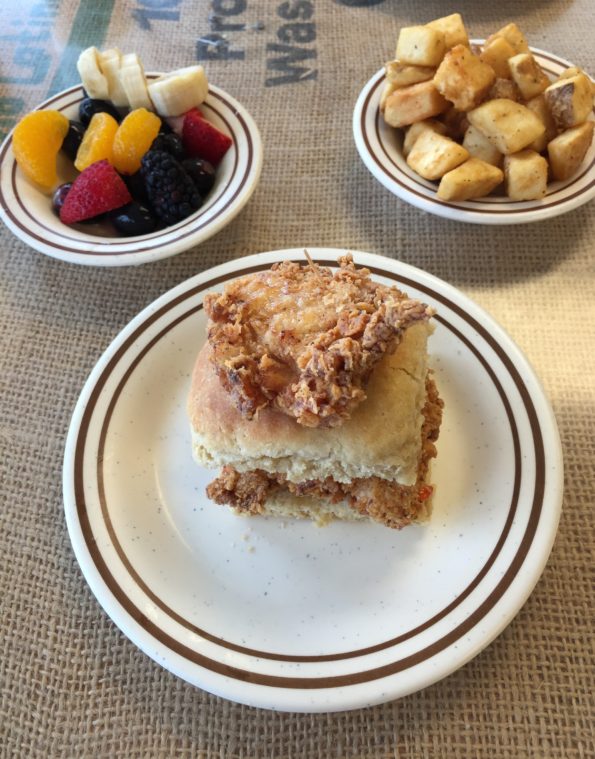 My husband and I have a tradition that before he leaves for his annual fishing tournament in Toledo Bend, we have breakfast together. This year we decided to eat at Rusted Rooster.
Rusted Rooster has been around for a long time, but it has been years since I have dined at their restaurant. For those who may not know Rusted Rooster is a restaurant that serves breakfast and lunch dishes with a twist. Dishes ranging from stuffed biscuits, sandwiches or burgers with a twist.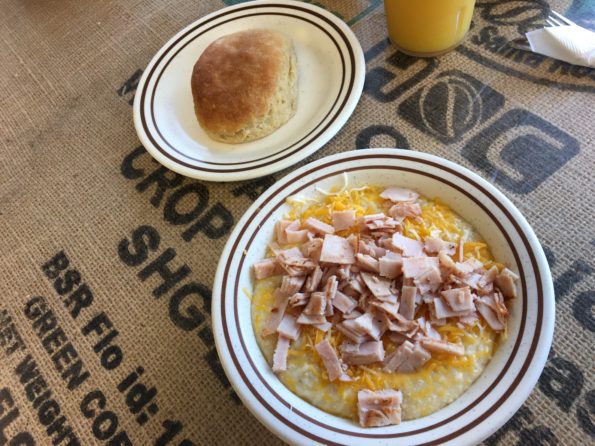 My husband ordered the Grits Julien. He wanted a hearty dish since he would be traveling 3 hours on the road. The Grits Julien included homemade grits with grilled turkey, cheddar cheese and a choice of either home fries, a buttermilk biscuit or toast.
The grits were superb. My husband is very critical when it comes to grits. He loves his grits creamy and tasty. These grits were spot on. Creamy, seasoned well, the toppings on the grits were so good. The perfect hearty, comfort dish. A win.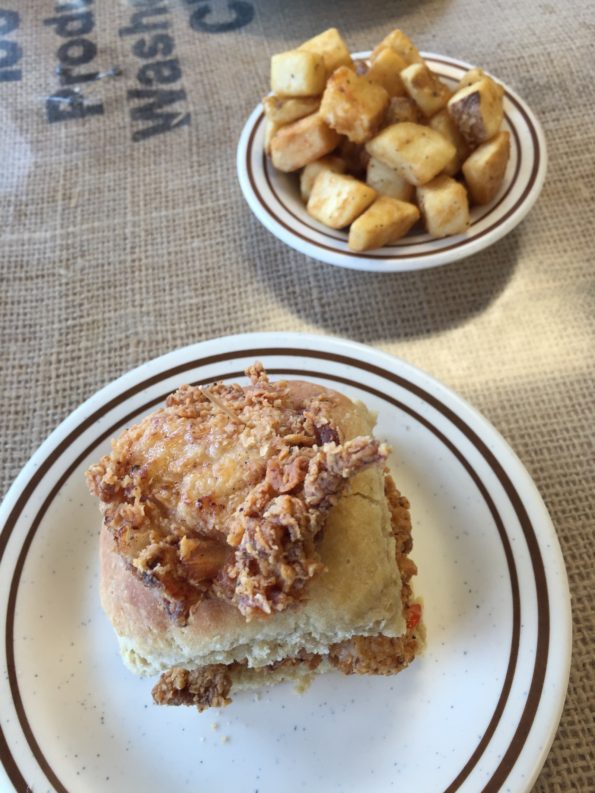 I ordered the Ragin Rooster. The Ragin Rooster included Bootsie's Buttermilk biscuit with hand battered spicy fried chicken, and a local pepper jelly spread on the biscuit and local honey.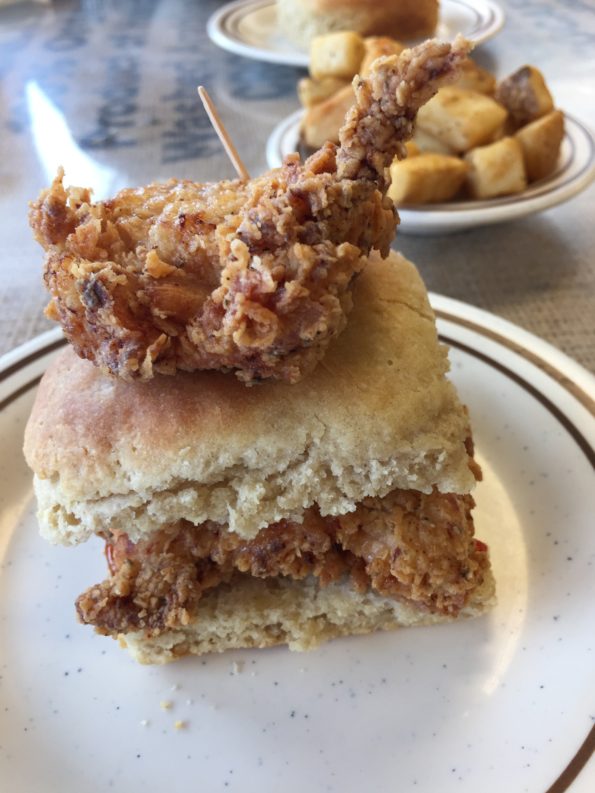 A beautiful chicken biscuit indeed. The chicken was fried to perfection. Crispy crust, great seasoning and flavor. My only complaint was that the biscuit could use a little more pepper jelly. The biscuit was moist and soft.
One of the best chicken biscuits I have eaten in a long time. I added the honey on top for a good balance of spicy and sweet. My mouth is watering again for that delicious chicken biscuit.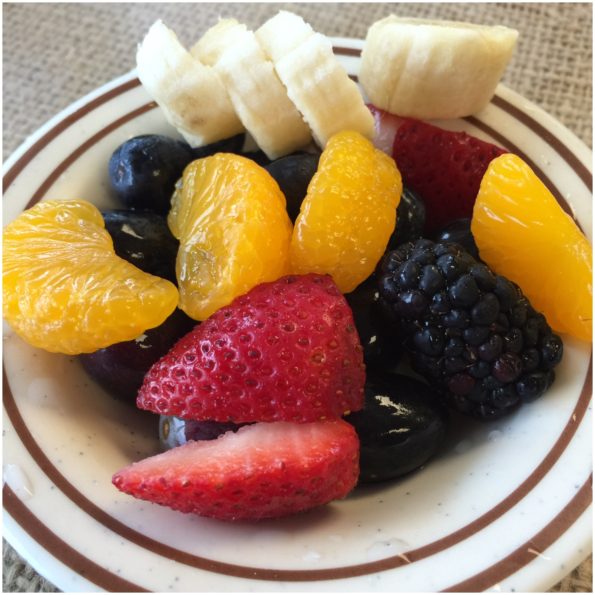 For my sides, I ordered the home fries and fresh fruit. The fresh fruit bowl was beautiful and fresh. The bowl included strawberries, bananas, grapes, blackberries, and mandarins. A delicious bowl of fruit.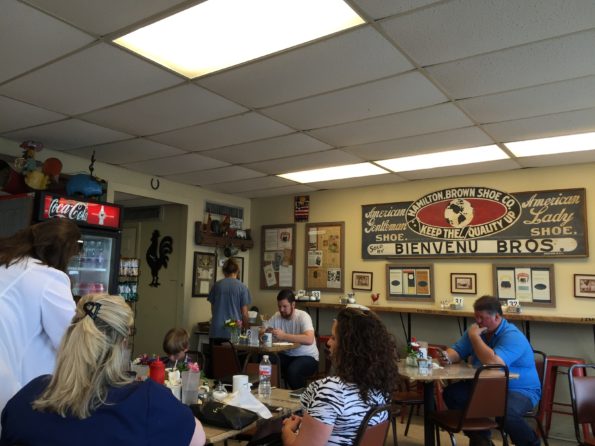 Overall the breakfast at Rusted Rooster was nice. The food was delicious and on point in every way. The service was good. The food was made to order, which lets you know that you will receive a fresh plate of food.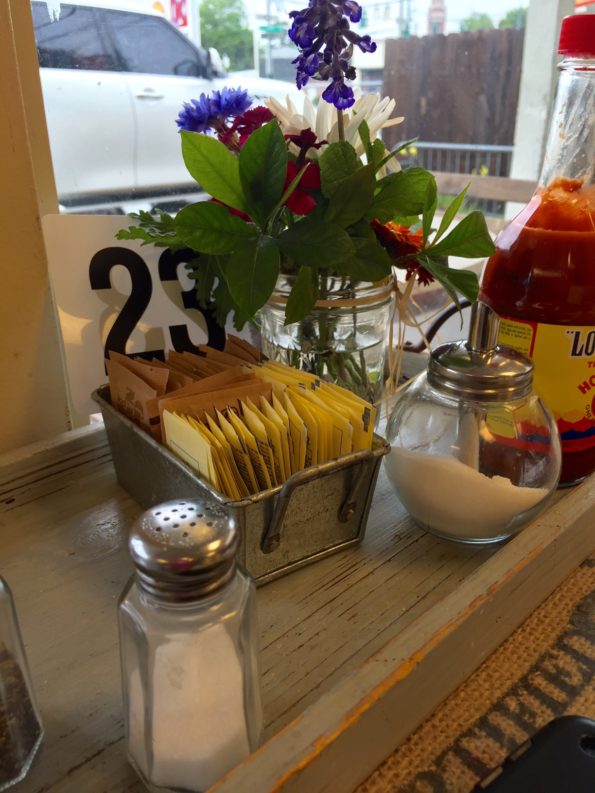 The fresh flowers on the table added a nice touch.
Rusted Rooster had a consistent flow of customers coming in and out. There were a lot of call ahead orders also. The restaurant was packed when we arrived.
There was also the choice of indoor and outdoor seating. The restaurant was kid friendly and also offers a kid's menu.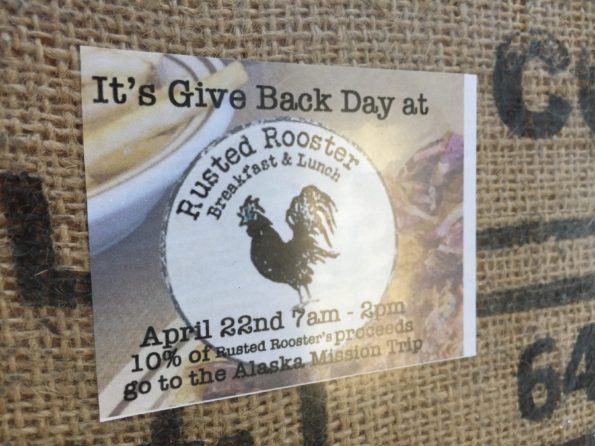 I noticed this card on the table while dining at Rusted Rooster, on April 22nd from 7am-2pm, 10% of Rusted Rooster proceeds go to the Alaska Mission Trip. Go out and support this great cause. Help raise money for the mission trip. What better way to dine with a cause.
Tell them Da'Stylish Foodie sent you!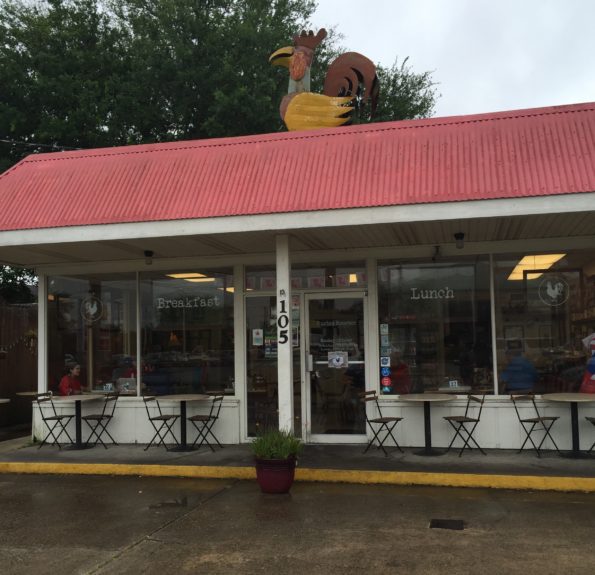 Rusted Rooster is located at 105 St. Landry Street. Breakfast is served from 7:00 am – 10:00 am and lunch from 10:30 am – 2:00 pm
[bloglovin_button]