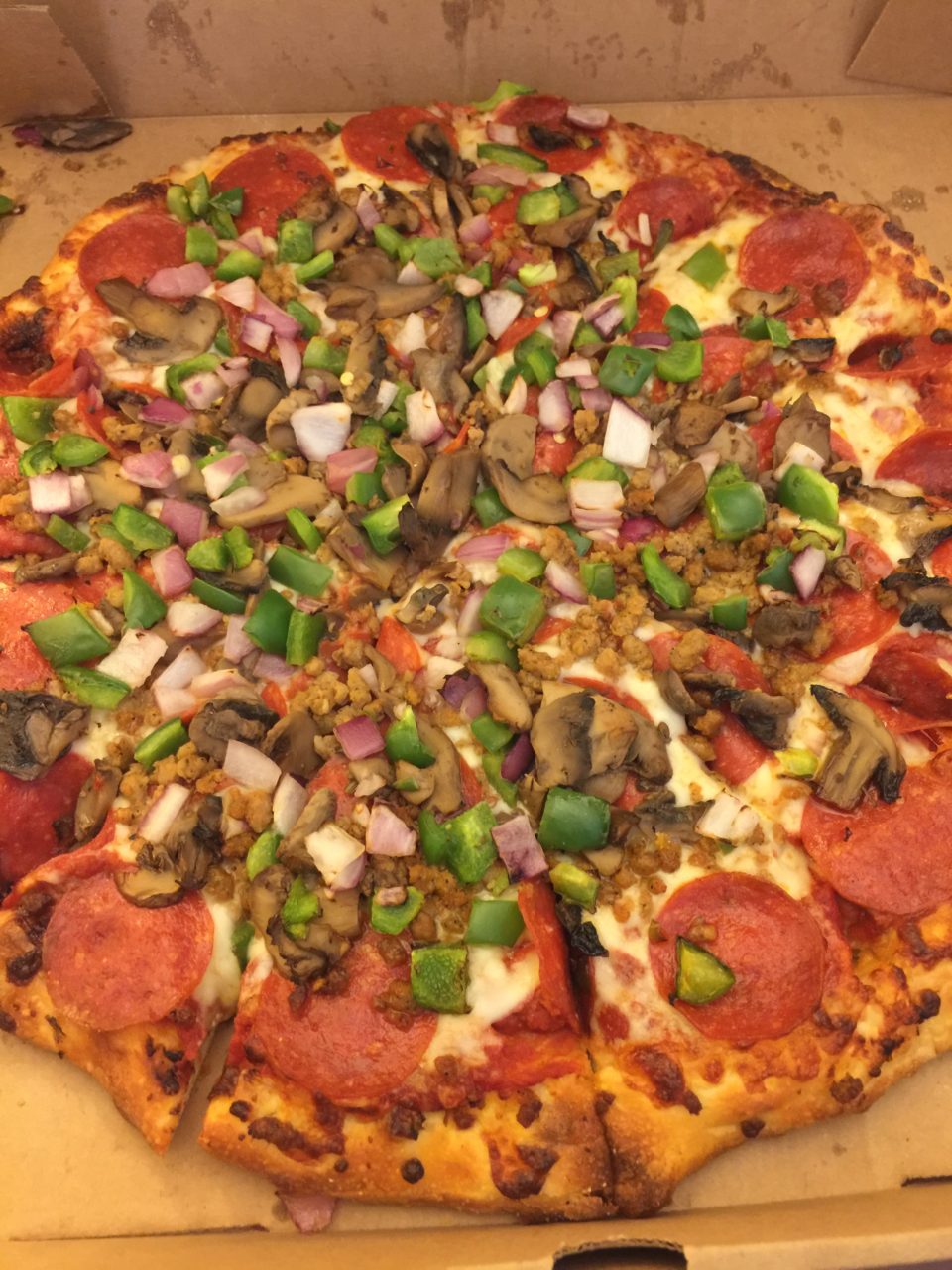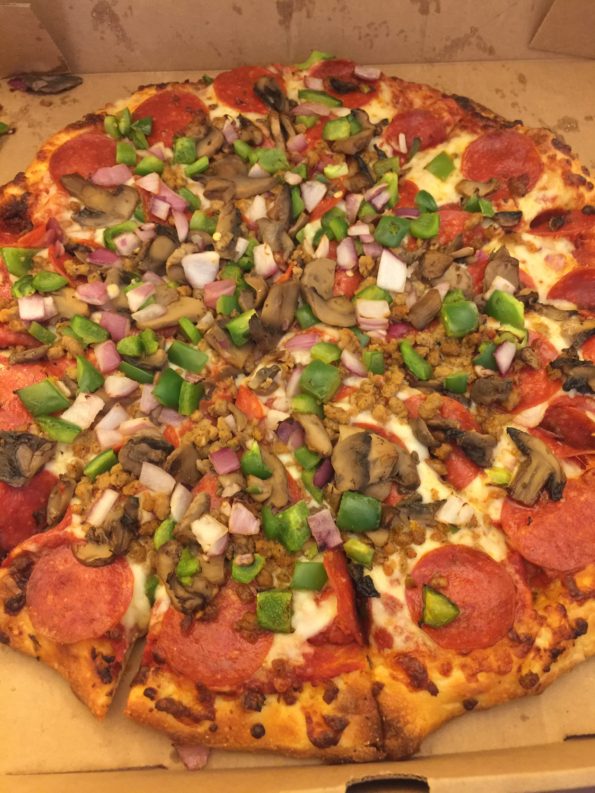 Fox Pizza was the last Food stop of our Biloxi, MS trip. We ordered Fox Pizza to go one night after a long day out in Biloxi, MS.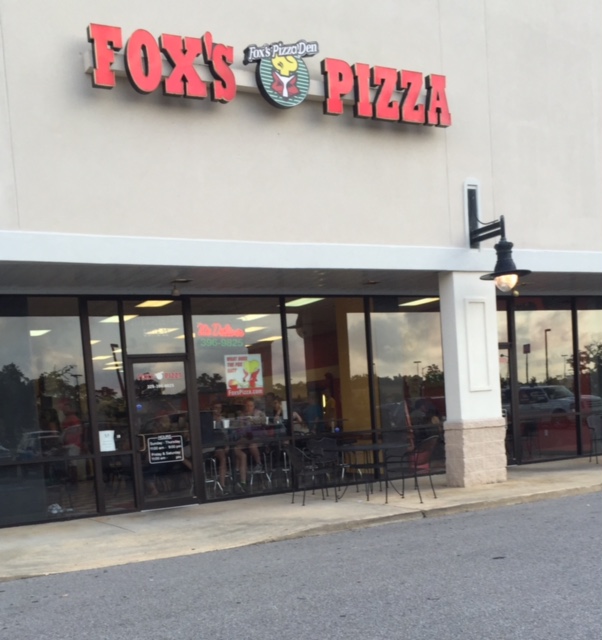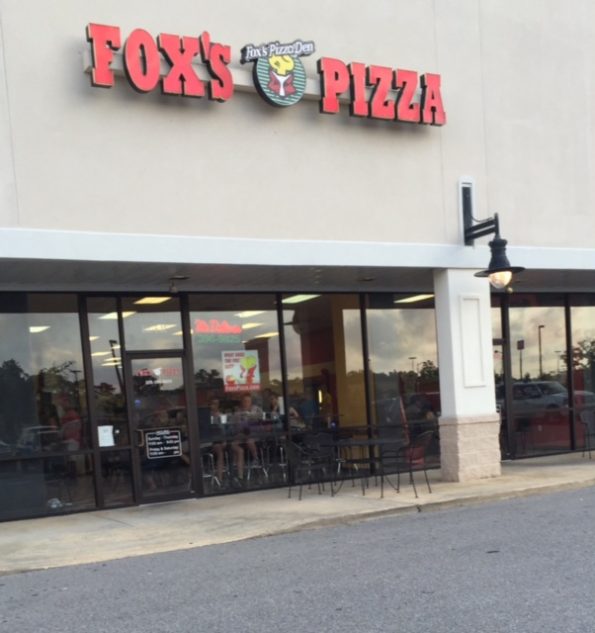 Fox Pizza is a Pizzeria that has been around for over 44 years. There are over 200 locations.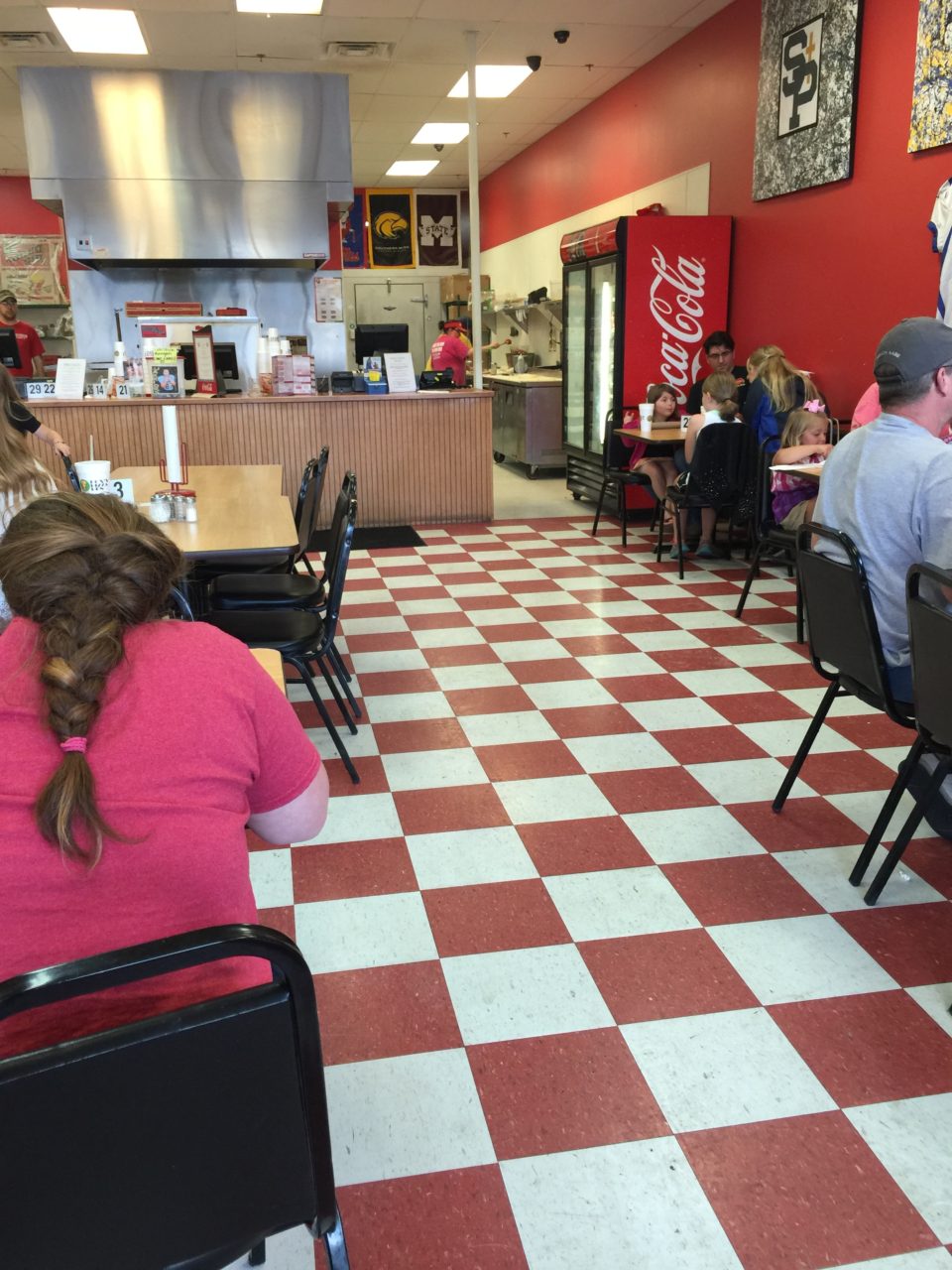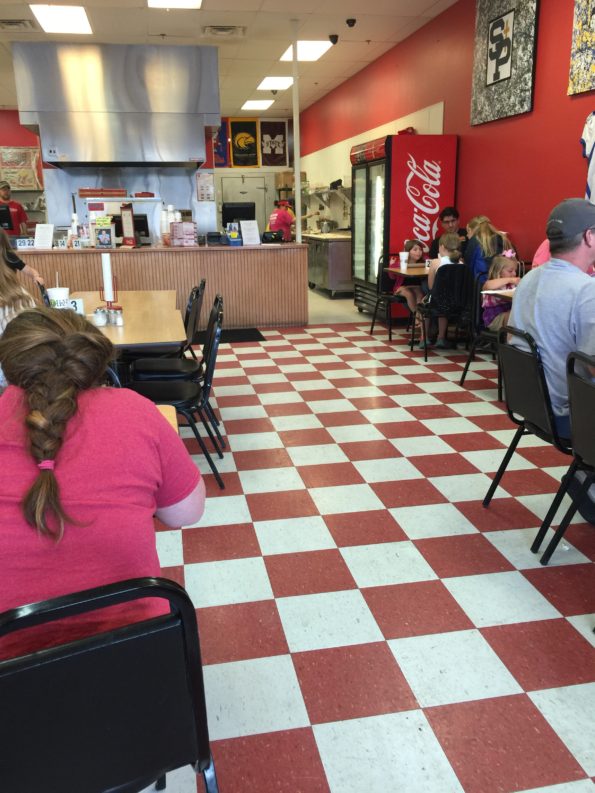 Fox pizza's menu included fresh ingredients and handmade dishes. The menu offered Stromboli's, salads, wedgies, gourmet pizzas and chicken wings.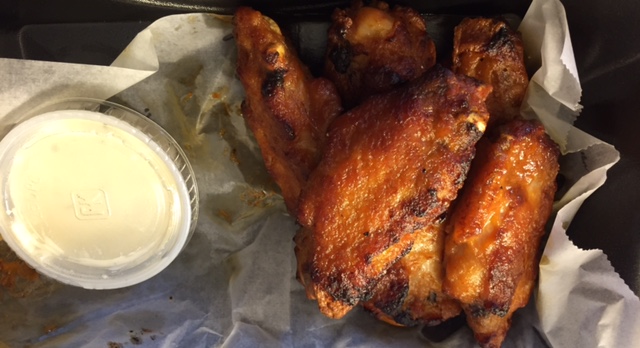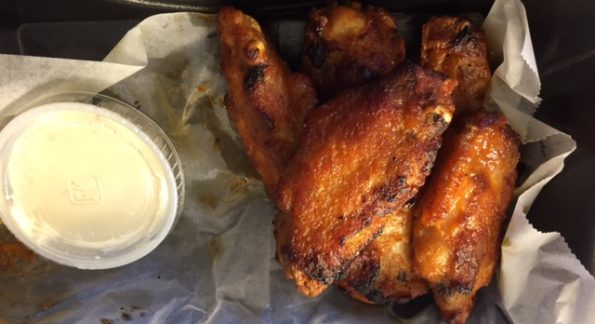 We had a long day and wanted to order food to take back to the hotel.
First item we tried was buffalo chicken wings with ranch dipping sauce. The hot wings were fried nicely and had a nice kick to it.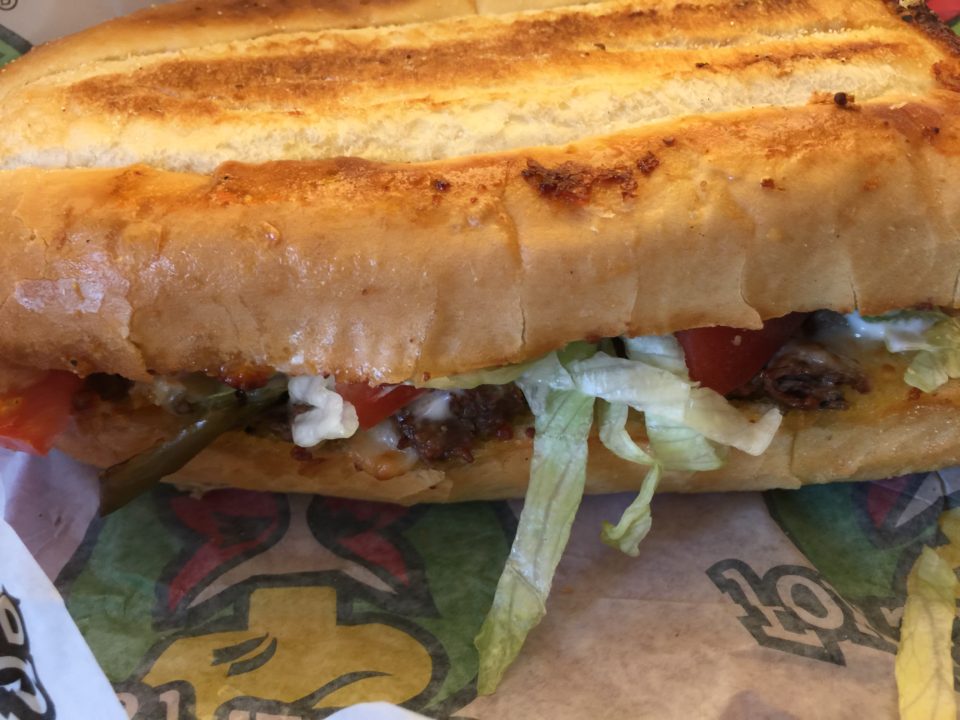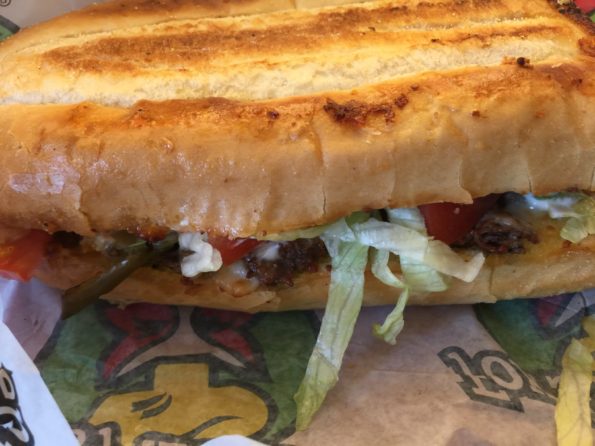 Fox also serves wedgies. We ordered the steak and cheese wedgie with peppers and onions. The wedgie was a loaded with sirloin steak topped with melted Fox's cheese blend, grilled sweet peppers, onions, mushrooms with lettuce, tomato and mayo. The wedgie had a good flavor and the bread was toasted nicely. The steak wasn't over cooked. I also liked that the wedgies was garnished with the right amount of mayo and toppings.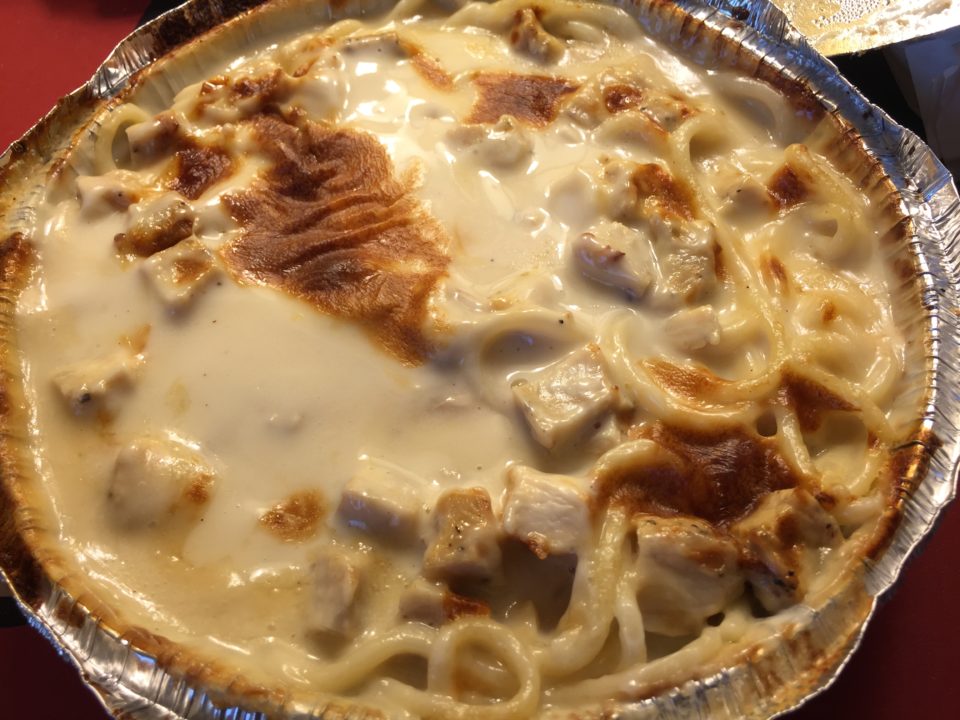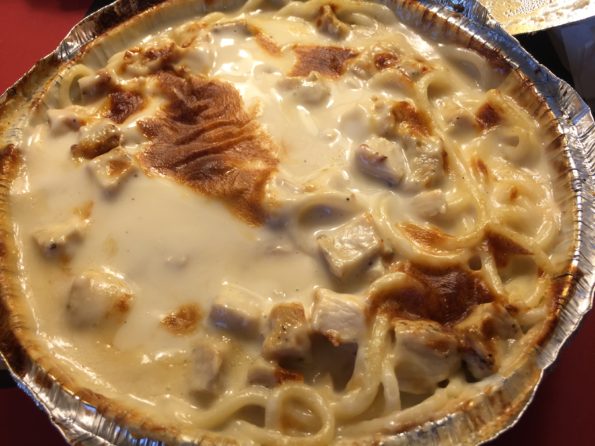 We also tried the Chicken and Alfredo pasta. The pasta was a spaghetti noodle pasta and the cheesy, alfredo sauce was creamy and cheesy. The kiddos loved the pasta.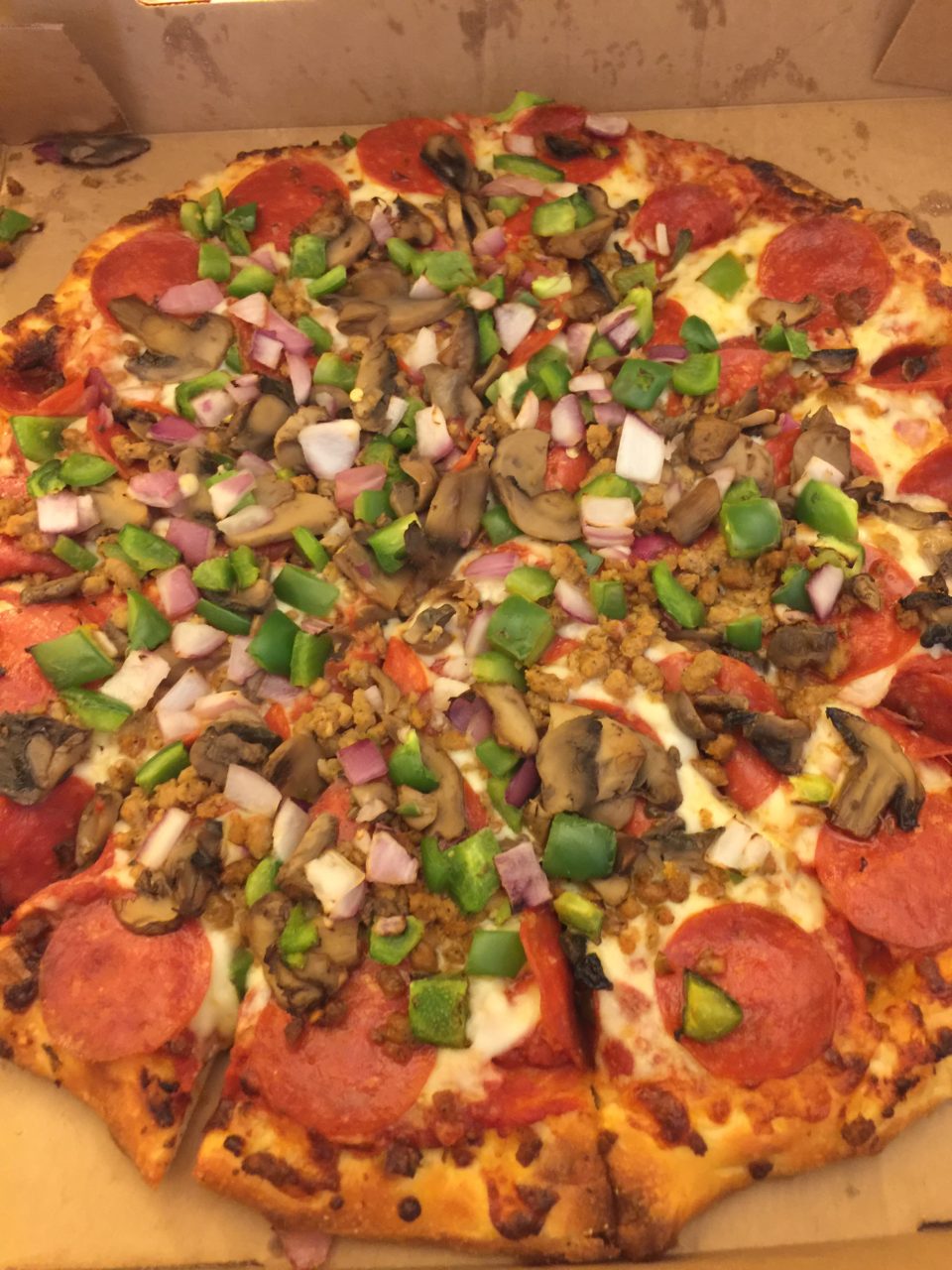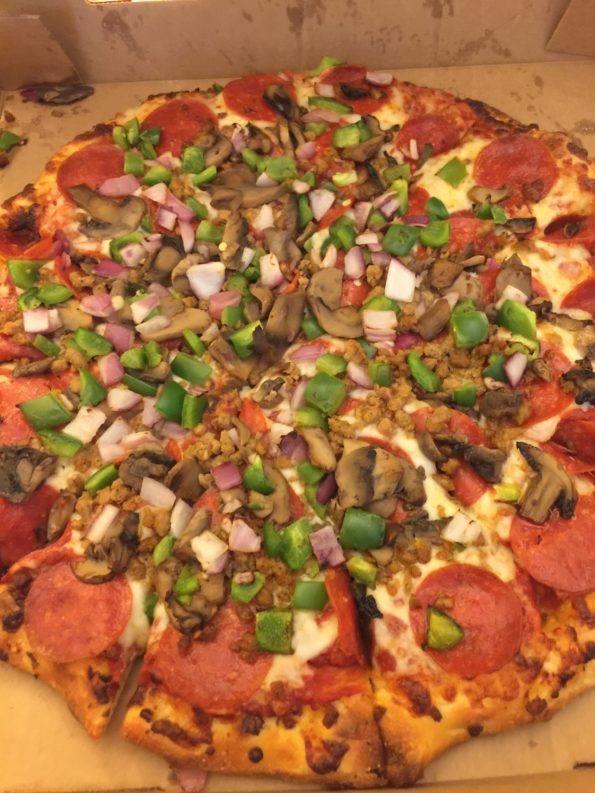 Last but not least, the Pizza. The Supreme Pizza was our choice that night. The pizza was good for the most part. My only complaint was that the vegetables, the onions and bell peppers were too hard. But the pizza had a pretty good taste. Whether it's a Bambino or the BIG DADDY, Fox Pizza has a size pizza for every appetite.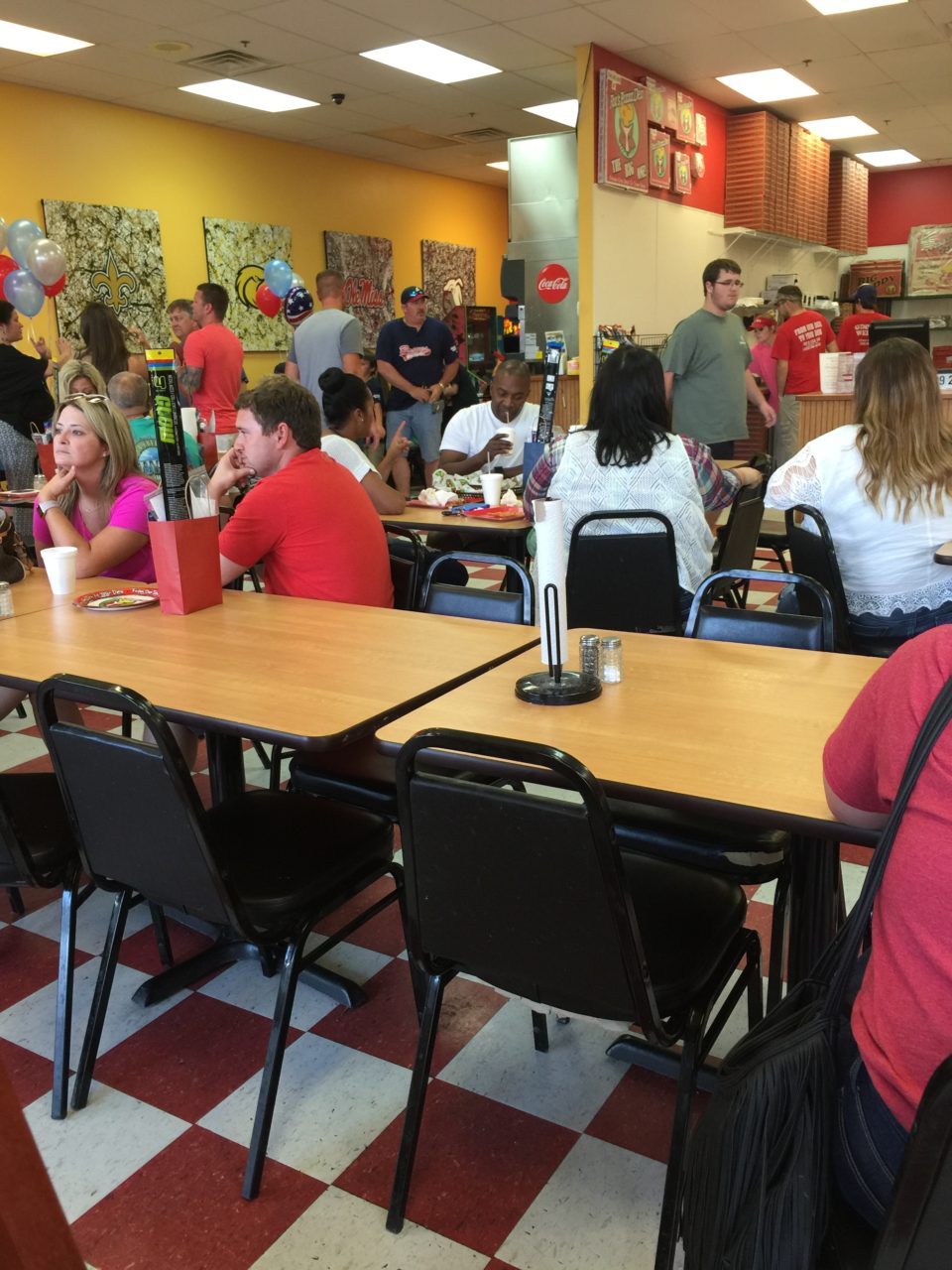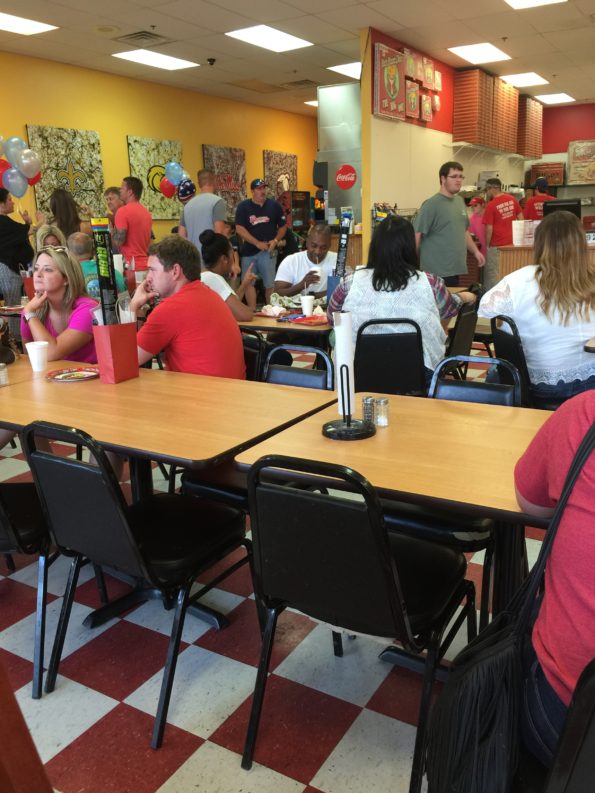 Fox Pizza was a cute spot. While I was waiting for the food, I checked out the dining area. There was a party going on. Fox doesn't have a party room, but there was a designated area. The area also had games and tables set up.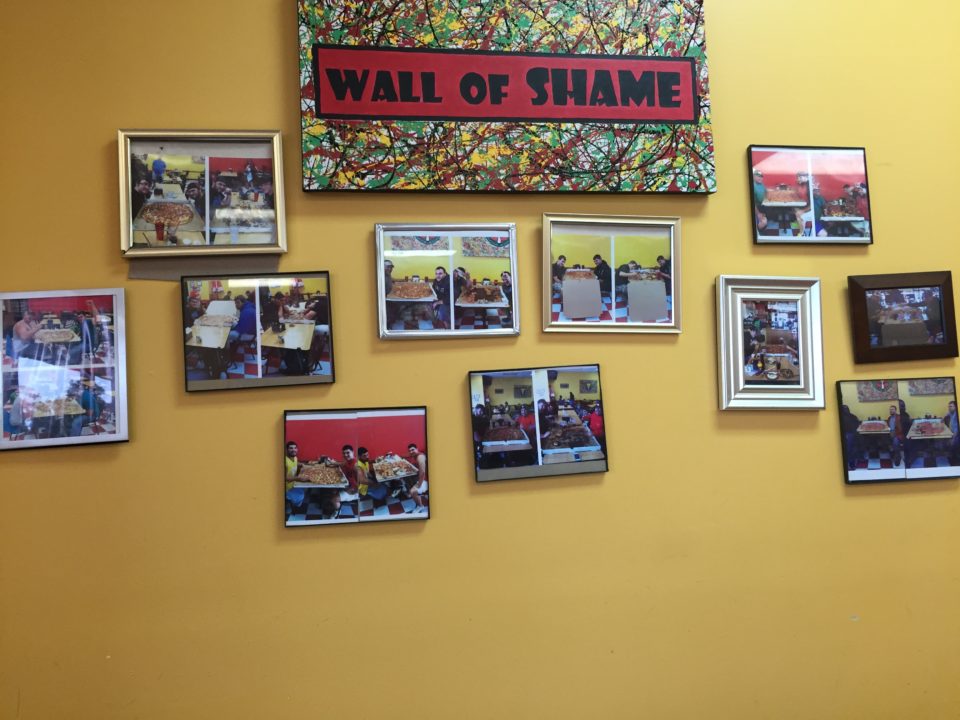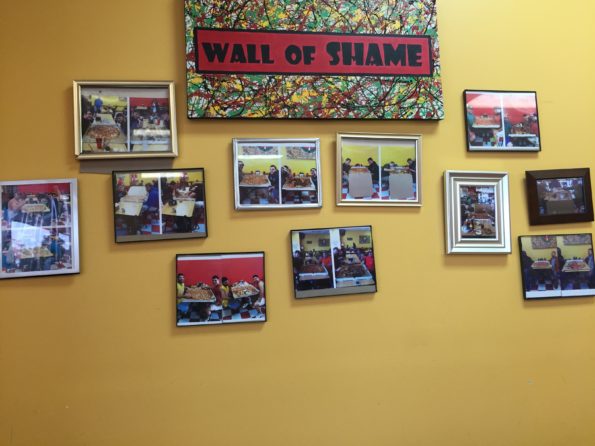 One of my favorite things about the restaurant was that there was a Walk of Shame wall and a Walk of Fame wall.
The Walk of Shame Wall consisted of people who attempted to eat the Big Daddy Pizza. The Big Daddy Pizza included 54 slices of Pizza that could be eaten by 2 people. That's a lot of pizza. From the looks of it, there didn't appear to have anyone who has eaten all of their pizza.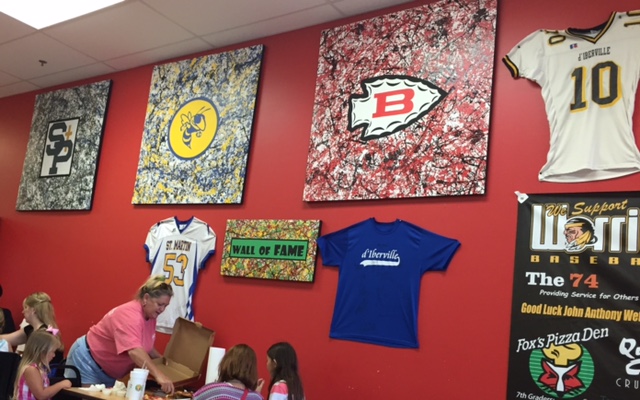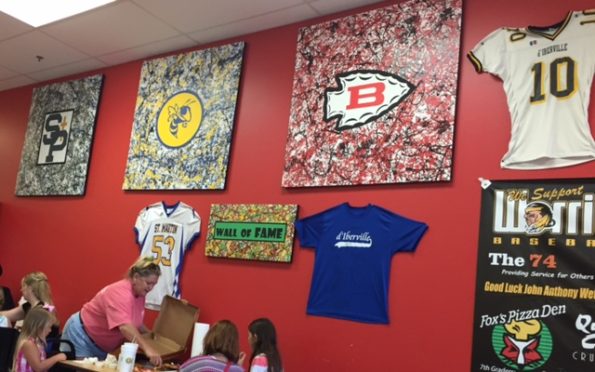 The Wall of Fame is a wall that showcases the area stars. There were several jersey's represented on the wall.
Great idea, but we are not from the area, so we had no idea who the jersey's people were. One suggestion would be put name plates or signs under each jersey for the guest who are visiting from out of town. Nonetheless, it is a really cool idea.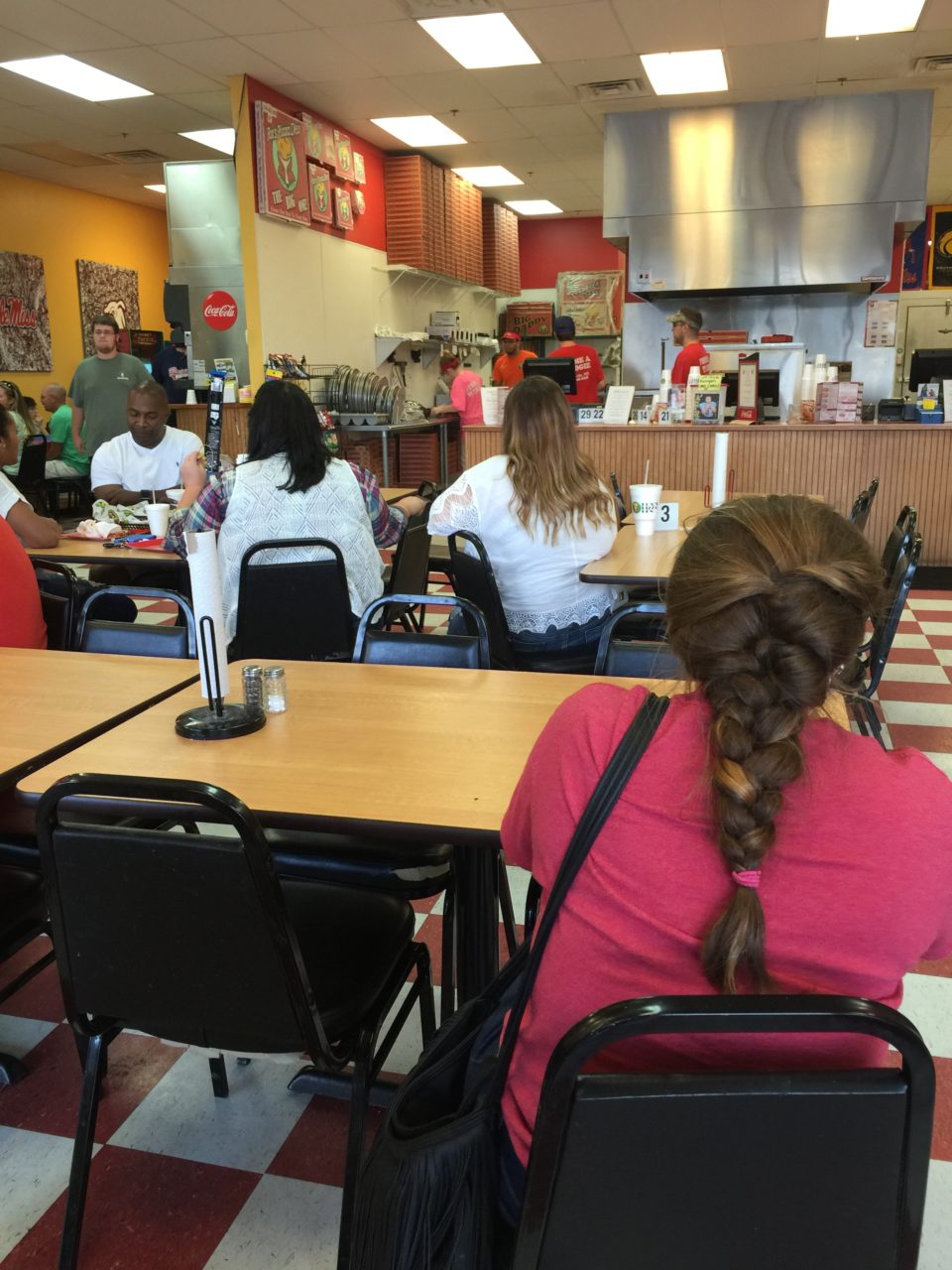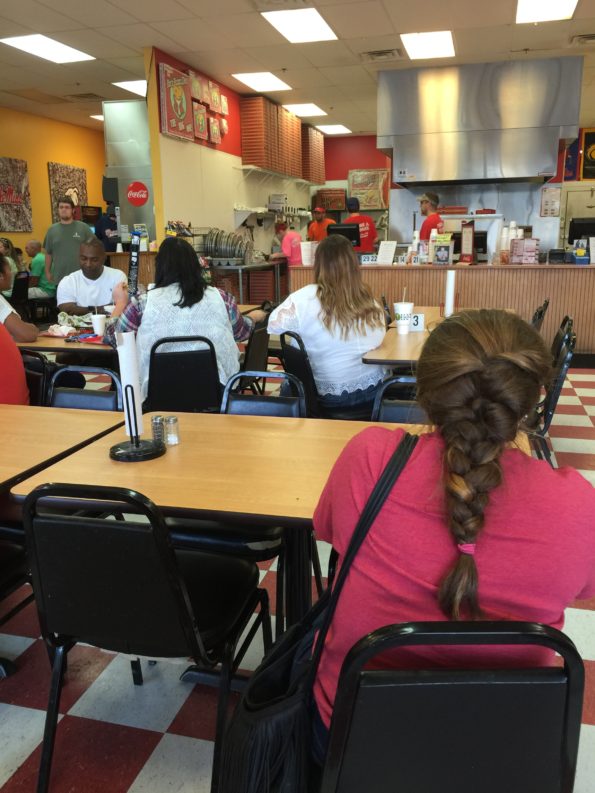 Overall we enjoyed our take out from Fox Pizza. For a Pizzeria, I thought that the food was good. My only complaint was that the veggies were hard on the pizza. Other than that everything else was prepared nicely.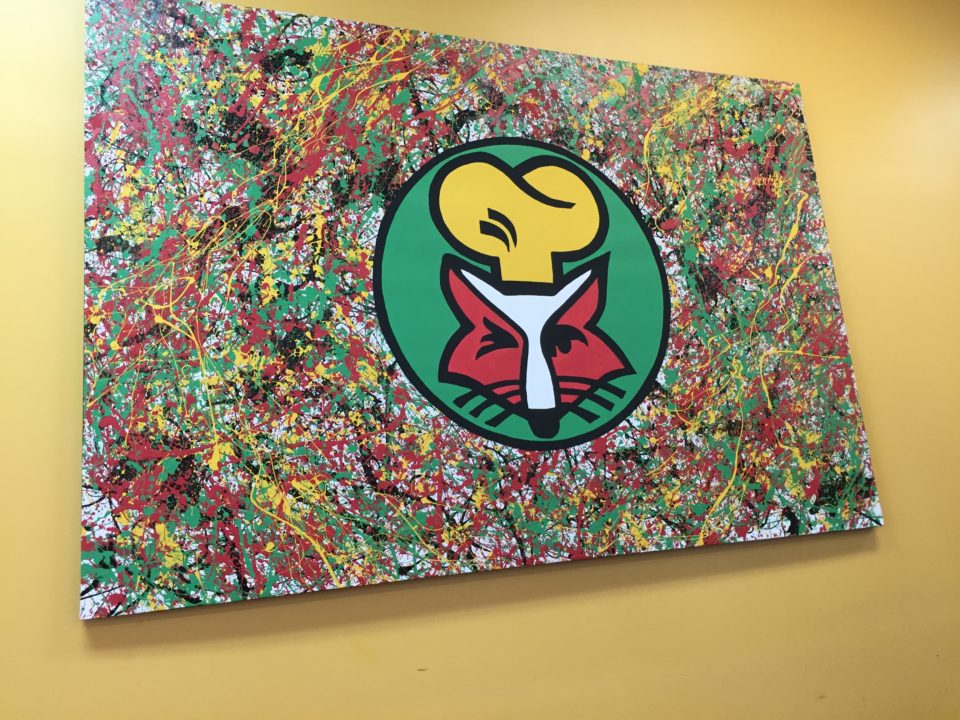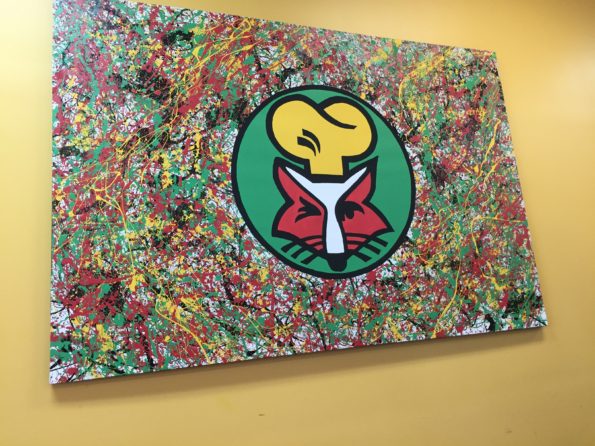 Fox Pizza's slogan is super cute, "From Our Den to Your Den". Let Fox Pizza provide dinner for you and your family. Be sure to tell them that Da'Stylish Foodie sent you.
Fox Pizza is located at 3179 Mallet Road Ste. 22 , D'Iberville, MS 39540. The Hours of Operation are Sunday – Saturday 11:00 am – 9:00 pm. 
[bloglovin_button]